Finishing a basement can be a great way to add value to your home and create more living space without having to alter the exterior. The average cost to finish basement is around $18,400, but there are ways to reduce that cost. In this blog post, we will discuss some tips for finishing your basement on a budget!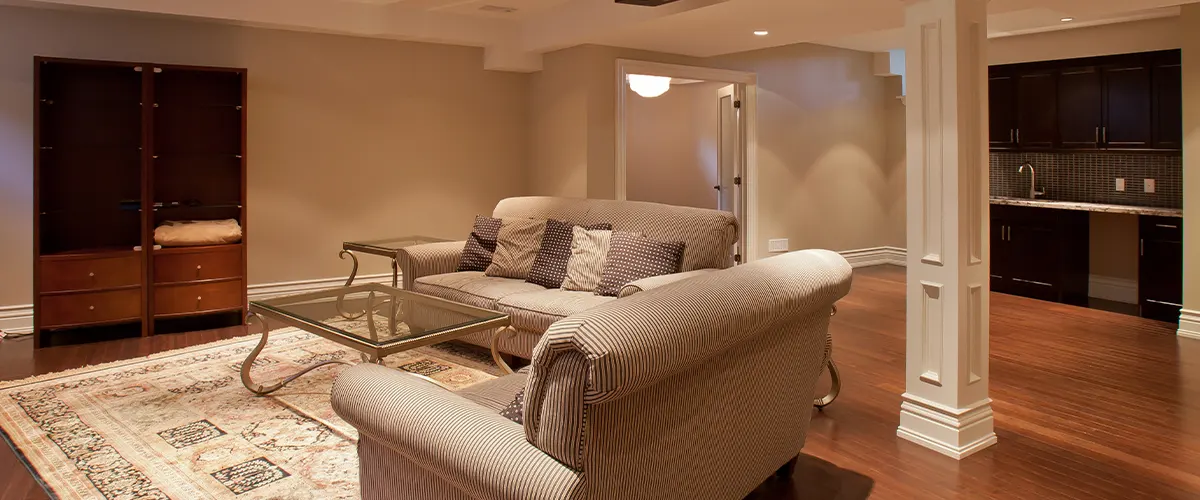 Three Benefits of Finishing Your Basement
Have you been considering a basement remodel? You're not alone; according to the most recent data from the National Association of Home Builders, remodeling your basement is one of the most popular home improvement projects. And it's easy to see why: a finished basement can add a significant amount of livable space to your home. But that's not the only reason to finish your basement. Here are three more benefits of finishing your basement that you may not have considered.
A Basement Remodel Adds Value to Your Home
If you're planning on selling your home in the near future, finishing your basement is a great way to increase its value. A finished basement can add an average of 10% to the resale value of your home, so it's definitely worth considering if you're looking for ways to increase your home's equity.
A Basement Remodel Gives You Extra Living Space
If you're tired of tripping over toys in the living room or don't have enough room for all your belongings, a basement remodel can give you the extra space you need. Whether you want to add a playroom for the kids or create a man cave for yourself, finishing your basement is a great way to get the extra living space you desire.
A Basement Remodel Can Help Lower Your Energy Bills
One often-overlooked benefit of finishing your basement is that it can actually help lower your energy bills. Because basements are located underground, they stay cooler in the summer and warmer in the winter. This can help reduce your reliance on heating and cooling, which will lower your energy bills each month. In fact, according to Energy Star, properly insulating and sealing your basement can reduce your energy usage by up to 15%.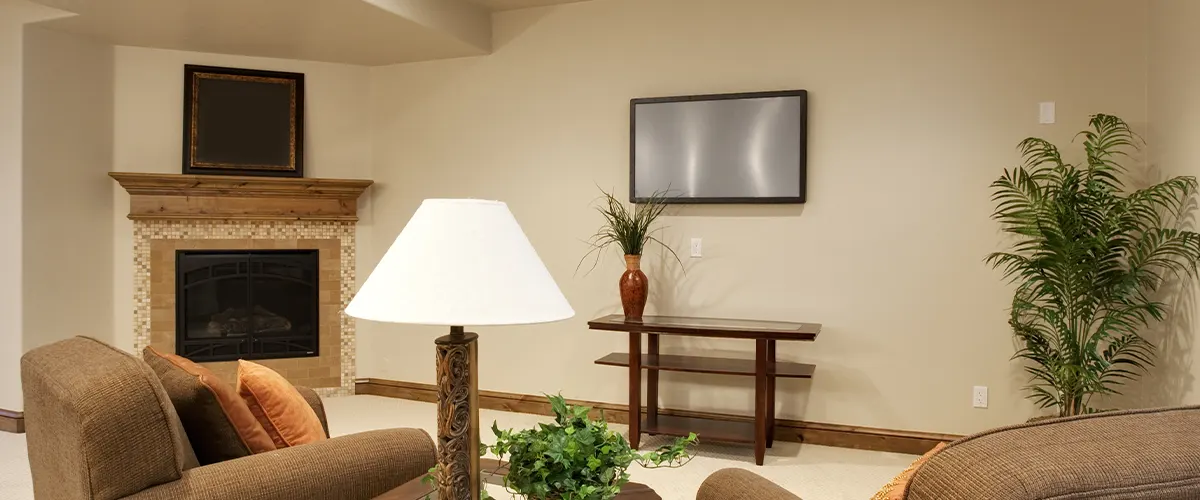 How Much Does It Cost To Finish A Basement Project?
Many homeowners are considering finishing their basements to gain more living space. But before you start planning your dream basement, you need to know everything about basement remodel costs per square foot and how much you need to pay for a newly finished basement. The cost to finish a basement can vary depending on the size of your basement and the materials you use.
The first thing you need to do is determine the size of your basement. The average basement is between 600 and 800 square feet. But if your basement is significantly larger or smaller than that, it will affect the cost of finishing your basement. The second thing you need to consider is what type of materials you want to use. If you want to use high-end materials, it's going to cost more than if you use budget-friendly materials.
The third factor that will affect the cost of finishing your basement is whether or not you need to add any new electrical outlets or install a new HVAC system. If your current electrical system isn't able to handle the additional load of a finished basement, that's going to add to the cost. The same goes for HVAC; if your home isn't currently set up for central air conditioning, you'll need to factor in the cost of adding ductwork and installing a new AC unit.
Finally, you need to factor in the cost of labor. If you plan on doing some or all of the work yourself, that will obviously save you money. But if you're hiring someone else to do the work, that will add to the overall cost.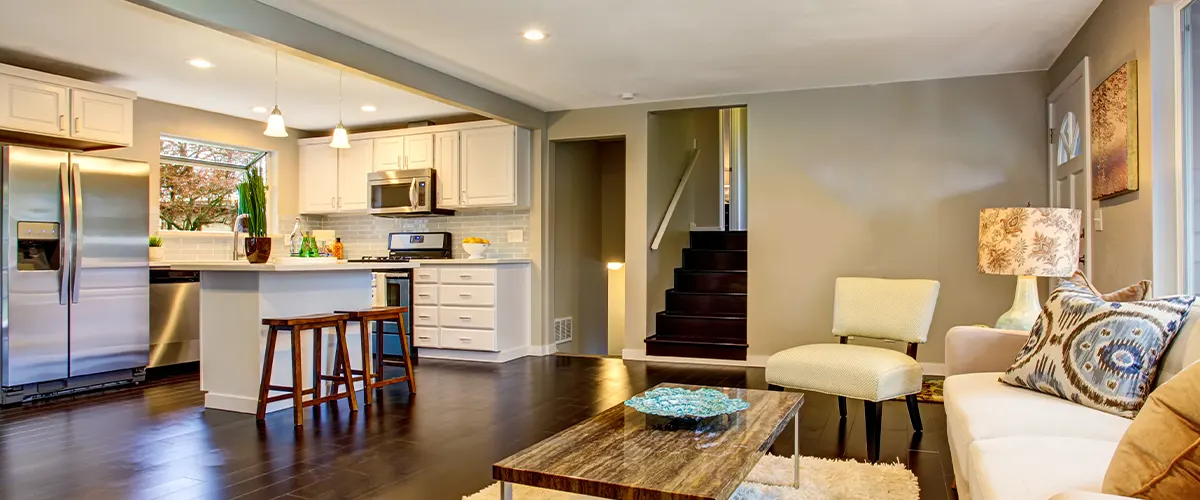 Basement Remodeling on a Budget: 4 Tips You Need to Know!
Just because you're working with a smaller budget doesn't mean you have to settle for a boring, unfinished basement. With a little imagination and some elbow grease, you can remodel your basement into a space the whole family will love. Here are four tips to help you get started.
1. Get Creative with the Layout
When it comes to basement remodeling, one of the best ways to save money is to get creative with the layout. If you're not sure where to start, try looking at some before-and-after pictures online for inspiration. Once you have an idea of what you want, sit down and map out the space with a tape measure and graph paper. This will help you determine what furniture will fit and how much free space you'll have for activities like entertaining or working out.
2. Shop Around for Materials
When it comes time to actually start purchasing materials, take your time and shop around. Compare prices at different stores and don't be afraid to haggle a little bit. You'd be surprised how much money you can save just by being persistent. And if you really want to save some cash, see if you can find any good deals on second-hand materials like cabinets or carpeting from websites like Craigslist or Facebook Marketplace.
3. Tackle the Easy Projects First
Once you have all your materials, it's time to start tackling those projects! But before you start tearing down walls or lifting heavy pieces of furniture, take a step back and assess which projects are going to be the easiest (and cheapest) to complete. These should be the first projects you tackle as they'll help give you a better idea of how much money you'll need to complete the rest of the basement remodel. Some easy projects include painting, hanging drywall, or installing baseboards and trim.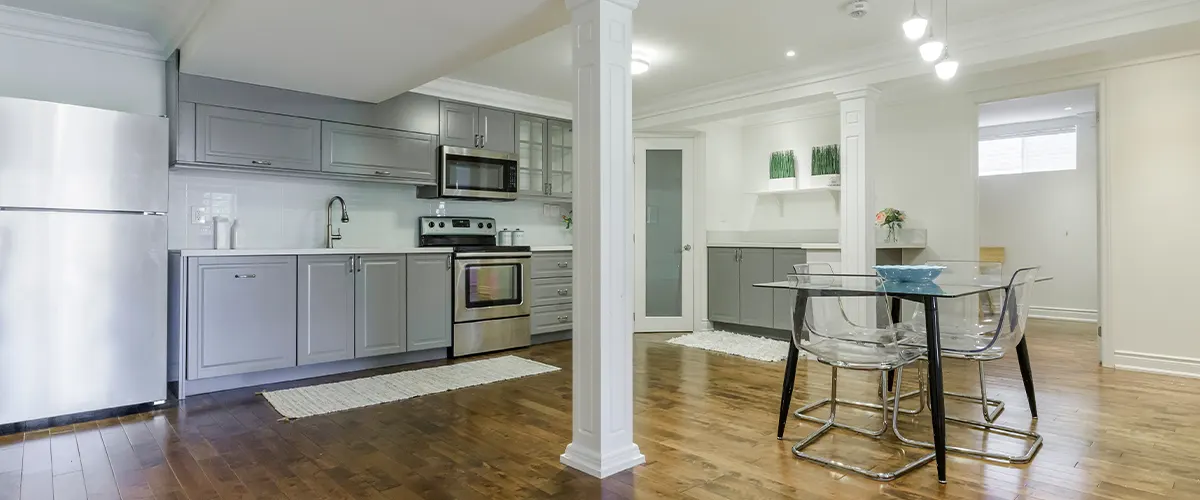 Whether you want to use your basement as a home gym, office space, or playroom for the kids, there are some key things to keep in mind during your renovation. Make sure you get an estimate of all the materials you'll need before starting and calculating the project cost.
If you need help getting started with your remodeling project, we're here for you. Our team of experts would be more than happy to assist you with every step of the process, so contact us today!