When you move into a new home, it can be such a thrilling point in your life. A new space is perfect for letting your creativity fly while you make a home your own. Of course, there will eventually come that moment when you start to entertain the idea of upgrading your space.
While you can certainly renovate an existing space or consider purchasing a new home, a lot of modern homeowners are looking to add to what they already have with a home addition.
You might have said something like:

I love our house, but I do wish that we had more room!

Don't worry—you're not alone in this. In fact, all kinds of people have this same wish and wonder what they can do about it. The secret is to build on the foundation you already have with a new home addition!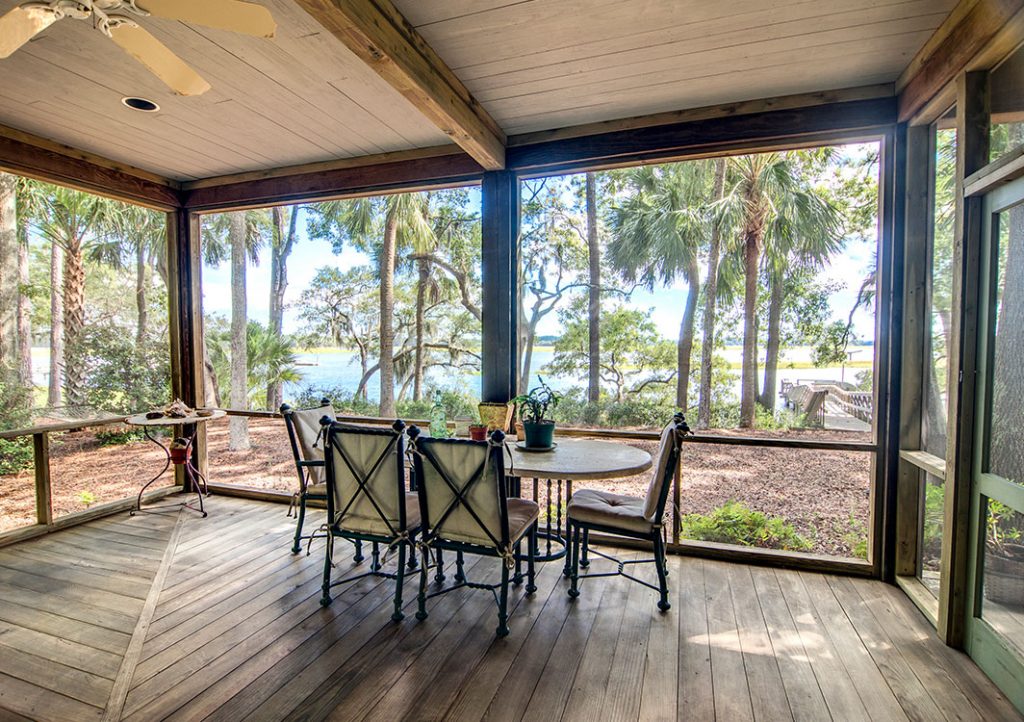 A home addition is a physical add-on for your home. It might be widening a room or two, or it might mean building a new room entirely. Have these thoughts ever crossed your mind?

I wish our family room had more space.

OR

We need a new room for our second baby on the way!

Countless homeowners go through this, but sadly not everyone realizes just how affordable an addition like this can be. When you add to your home, it is an investment. Not all home additions look the same, and they might not cost as much as you think either.
Let's explore what that means.
Before you can embrace the benefits that come with home additions, you have to decide on a home addition. These changes can come in a wide range of different projects, but overall, they involve adding more to your home.

Your home might have suited your needs at the time of purchase, but that isn't always the case after a few years have passed. Homeowners might say:

I would give anything to have a home office!

OR

What if we made our bedroom bigger and expanded the bathroom with a huge bathtub?

Of course, there are plenty of more modern reasons to want a home addition as well. You might catch yourself wondering:

How many new followers will Mr. Fluffypaws get on Instagram if he has a bedroom of his very own?

OR

What if we created an indoor nursery for all of our plants?

The reasons will vary from one person to the next, and that is a great thing. Home additions can come in so many different forms, which is why they are such a wonderful investment. You can choose a home addition that makes you love your home that much more whether you want a beautiful library or just a place for guests to stay.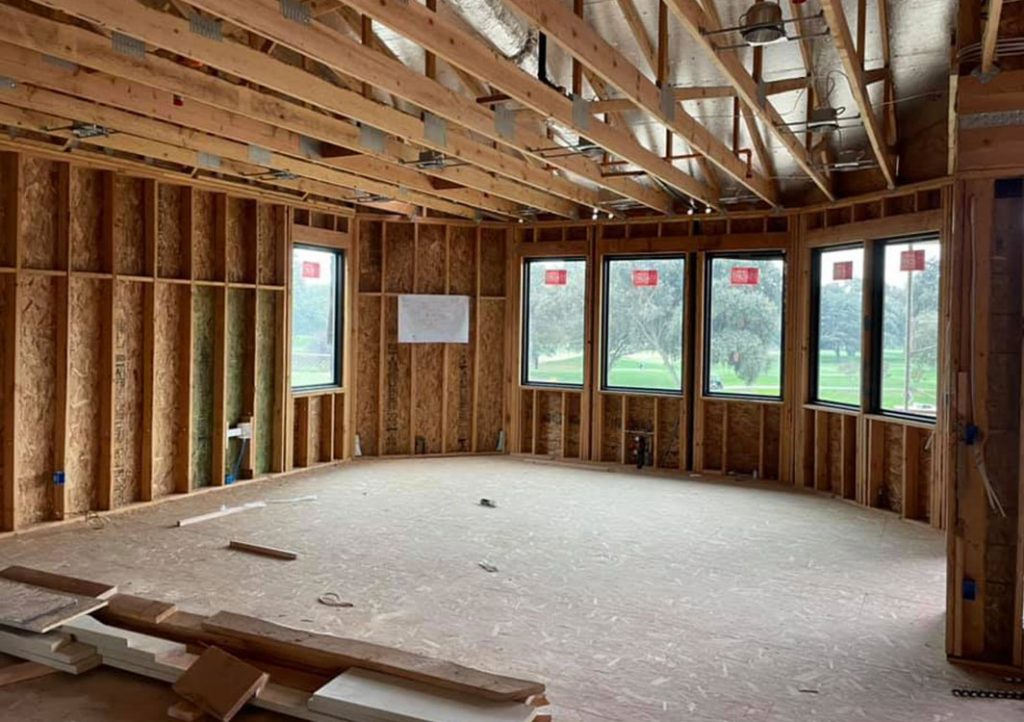 A home addition can be anything that you want it to be, but there are a few primary additions that tend to be chosen by the majority of people. The reason behind them might differ from one person to the next, but some of the more versatile additions have plenty to offer anyone.

Additions Include:
• Kitchen Expansions
• Family Room Expansions
• New Bedrooms
• New Office Spaces
• Decks or Covered Patios
• Additional Bathrooms
How Are Home Additions Priced?
In the majority of cases, a home addition will be priced based on the square footage of the addition itself. We generally find that these additions are roughly $215 to $250 per square foot, but it is important to understand that this isn't true for everyone.
Consider the Size of the Addition
Depending on how big your home addition is, you might end up paying more or less than the average person. A small, standard home addition can easily come in at the lower end of the range. A larger expansion is going to cost quite a bit more the majority of the time.
Size isn't just limited to the single focus of a home addition either. If you are looking to add a home addition that impacts multiple areas, you might end up paying more. In fact, you could choose to add the same amount of space to two different rooms and come away with different prices for each room

"The 10 square foot addition to the kitchen is nearly double the addition of the same size for the family room. Did someone mess up the math?"

"No, there are other factors that influence the price of an addition other than just the size."
With some home additions, you really have to consider the team that is managing the addition. When it comes down to it, not all home additions require the same amount of effort from the team. Depending on the layout of your property, your contractors might have their work cut out for them.

Yesterday we worked on a home addition with a simple yard to dig through, but today we have to rip up a ton of concrete before we can even get started!

If your home environment requires a lot of additional work from the team, you will find that the price will go up. This isn't because we don't want to give you the best possible deal. In reality, it all comes down to the work involved, as well as any potential hazards that the team might have to worry about.

A home that has a lot going on might require more work and a longer timeline before your home can be brought to life, and that is something to consider. Remember to talk through this with us when you are looking to receive a quote. Environmental factors can be quite a problem.

You might not worry too much about the materials in your yard, but for a building crew, your yard's composition matters. Something as simple as uneven terrain can be a huge problem that requires a lot of extra work. The same can be said for bad soil, an excessive amount of rocks, and other environmental factors.
Consider the Materials Involved
Making the decision to invest in a home addition can be really exciting. It offers you a chance to completely customize a brand new space. Who doesn't want that?

While this can be so exciting, it is important to remember that your decisions can really impact the price that you end up paying in the end. It is almost too easy to fall in love with the most expensive materials, but how much will you end up paying if that is all you choose?

I wanted 14-karat gold countertops, but after looking at the price tag, I have decided to go with standard marble instead.

Choosing the materials that you want for your new space can be so much fun, but it can also get you into trouble if you don't plan out your budget ahead. Try to keep your budget in mind while you make your decisions so you end up happy with the final build and the final price.

Flooring
Flooring can really influence the price of a build. The difference in price between carpet and a beautiful new kind of tile can be significant, but that also doesn't mean that all carpet is cheap! There are so many different flooring options for a room at different price points—and there are also plenty of opportunities to save!

Paint
Did you know that paint does not come at a universal price? The cost of paint can also influence the final price that you end up paying, particularly if you go with a more creative design. A simple and neutral coat of paint might not cost that much, but if you want to add in shapes and designs in different colors, you can expect that cost to go up.

Furniture
A home addition wouldn't be all that fun if you just left it empty, would it? No one wants to receive a new kitchen without cabinets or a bathroom that is missing a bathtub!

I absolutely must have this jacuzzi-style bath for our new master bathroom!

Not everyone considers just how much furniture can be involved—and don't forget about appliances! A new bathroom isn't just a bathroom. It is a bathroom, flooring, a sink, a mirror, a toilet, and shelving too!

A kitchen isn't just a kitchen. It involves cabinets, countertops, a sink, and so much more. You probably want a place to cook and a way to keep your food cold, right? These factors all play a role.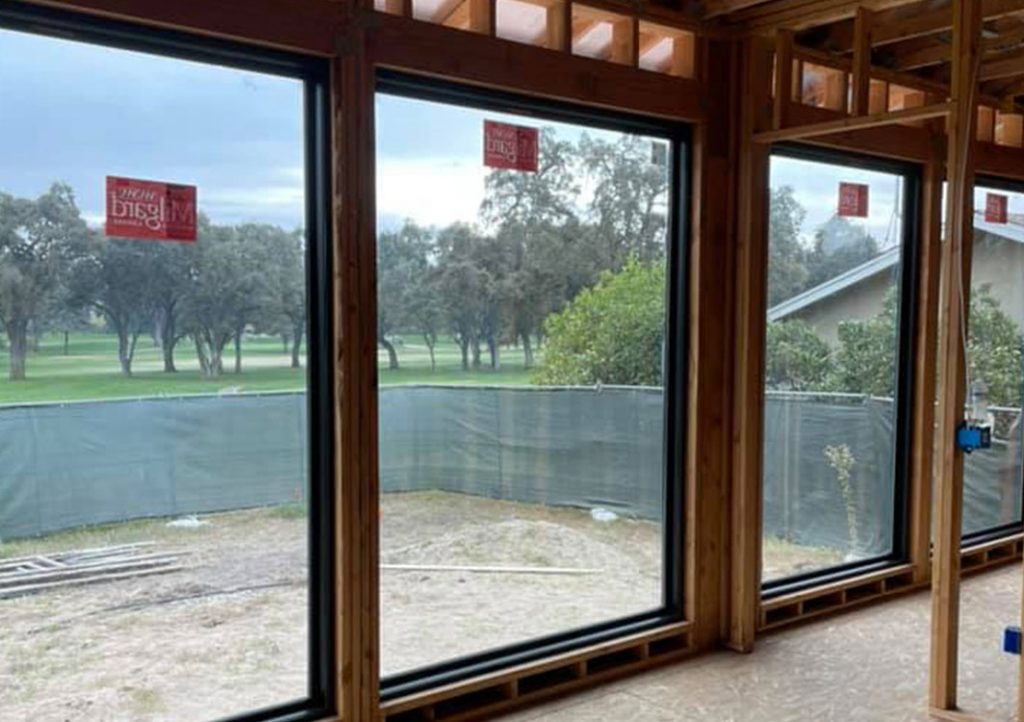 Probably the biggest influencing factor, when it comes down to it, is the actual focus of the project. What are you having built, and how much effort will it take?

Can you believe that our contractors only need a month to build our new photo room?

While environmental factors can influence this, the general amount of work from one addition to the next can vary in its own ways. Adding a deck might not take as much work as adding a brand new bedroom, but if you are looking to have a two-story wraparound deck, that might be a different story.

Though size can also play a role in all this, it really comes down to the requirements of the build. Consider the following factors.

How Much Material Do I Need?

Your home addition might only take a few types of material, or it might require half of the local hardware store. The number of materials that are required to make a certain structure will really influence your final bill. Do you need wood? Concrete? Marble? Tile? Consider every individual piece of material that will be required to make the addition that you have requested
.
How Complex is the Build?

Complexity is such an important factor when it comes to creating a home addition—and once again, this all ties back to your construction team. Different builds require different kinds of expertise, and the more that your build requires, the more you can expect to pay.

Say that you are adding a standalone deck. It is a simple and basic deck with no problematic environmental influencers. In general, this can be a relatively simple build that does not require too much from a team in the way of expertise.

Now, if you were to swap out that deck for something like a bathroom, that changes things. A new bathroom is not a simple room addition. It will require plumbing, design, and might require even more if your home is older.

Something like a kitchen can be even more complex. Now you have to worry about a relatively large space, plumbing for the sink, and an understanding of how to apply specific options like tile, cabinets, and more.

Most indoor additions generally need electricity in addition to basic builds, and that can bring its own problems. Adding outlets or rewiring existing electricity can be difficult and might require more work depending on the age of your home.

Can you believe our build crew was able to rewire the electricity, add new pipes for our new shower, and install cable lines? Wow!

Being aware of all of these differences can help you to understand everything that you are getting when you make this investment. A lot of talent goes into a beautiful new home addition!
Most of us like saving money, which is why it pays to be informed. Before you overwhelm yourself with a large price tag, focus on creating a reasonable budget that you can use to guide your decisions. As you pursue your new build, look for opportunities to save on certain design choices. When in doubt, sometimes starting with a small build is the best option. Remember, you can always add more later!
Investing in a home addition is not just a great choice for your own satisfaction. It really is an investment that can pay off if you decide to sell your home later. As you make these decisions, remember to think about what choices would add the most home value. You might not want to sell your home today, but looking towards the future can help you to make choices that will really make it all worth more down the line.