When redesigning bathrooms, it's important to keep in mind how you and your family will use the space. There are many factors to consider, from bathroom lighting and wall tiles to the bathroom floor plan and floor tiles. In this blog post, we'll discuss five considerations that are key when redesigning your bathroom. So whether you're starting from scratch or just want to update your existing space, read on for some helpful tips.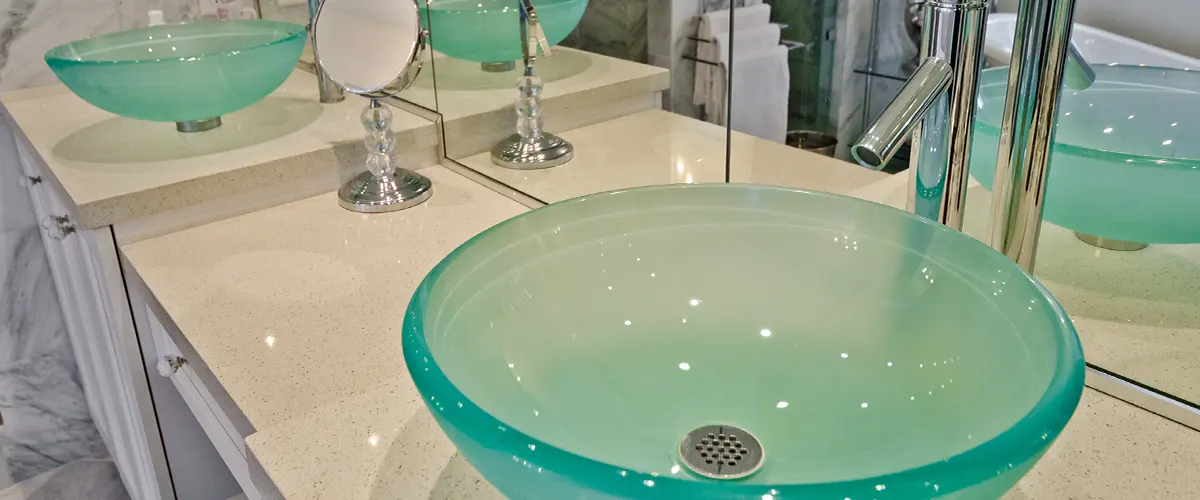 Consideration #1: Think About The Layout Before Anything Else
A well-designed existing bathroom should be a haven where you can relax and rejuvenate after a long day. But too often, bathrooms are neglected in favor of more public spaces like the living room or kitchen. Before you start shopping for statement tiles and dream accents, take some time to carefully consider your bathroom's layout.
Doing so will ensure that your bathroom not only looks good but is also functional. Think about how you use your bathroom and what you need from it. For example, if you have a small space, storage might be a priority, and you can go from a tub to a walk-in shower. Alternatively, if you have a large bathroom, you might want to focus on creating a luxurious spa-like retreat. Once you know what you want from your bathroom, you can start planning its layout. This will ensure that your finished space meets all of your needs and looks amazing too.
An interior designer can give you the right bathroom design ideas to turn your new bathroom into a practical space that matches your home. From bathroom walls and shower enclosure to the built-in shelving and counter space, you can have additional space and easy access to a room you'll love.
Consideration #2: Lighting Is More Important Than You Think
Many of us spend a great deal of time in our bathrooms, so it's important that the space is well-lit and functional. Good lighting can help to make a small bathroom feel brighter and more spacious, and it can also set the mood for relaxation or getting ready for a night out. When planning your bathroom layout, take advantage of any natural light sources, such as windows or skylights.
Then, consider the type of lighting you'll need. Ambient lighting provides overall illumination, while task lighting is perfect for shaving, applying makeup, or other activities where you need focused light. Accent lighting can be used to highlight architectural features or add a decorative touch. By carefully planning your bathroom's lighting, you can create a space that is both functional and inviting.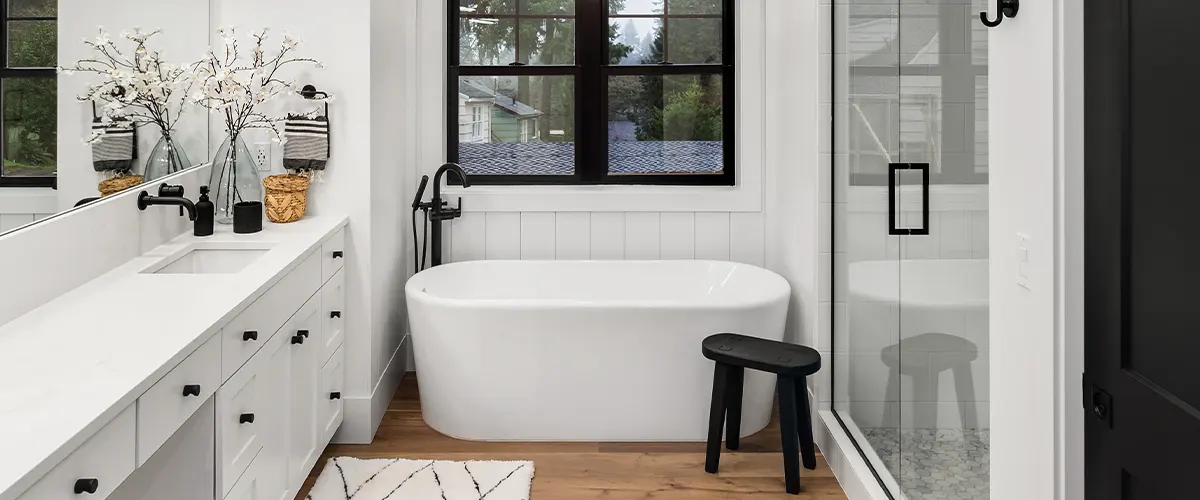 Consideration #3: Think About Space From An Efficient Point Of View
When it comes to small bathrooms, less is definitely more. Rather than trying to cram a bunch of on-trend fixtures into the space, it's better to stick with a more minimalistic approach. This means making use of every corner and utilizing modern space-saving designs. For example, rather than opting for a traditional vanity, choose a floating sink instead. This will help to open up the space and make it feel larger. Additionally, try to keep the color palette light and airy. This will create the illusion of more space and make the bathroom feel more refreshing. With the right planning, even the smallest bathroom can be transformed into a relaxing oasis.
Consideration #4: Try To Use A Cohesive Design
Your bathroom should be a sanctuary – a place to relax and rejuvenate. But often, this is not the case. Bathrooms are often one of the most cluttered and disorganized rooms in the house. To make matters worse, they are usually one of the smallest rooms in the house, which can make them feel even more cramped. One way to combat this is to seek out designs, colors, and finishes that complement the rest of your home and create a sense of cohesion.
With so many material and design options now on the market, it's never been easier to achieve the exact look you're after. Create a flow-on effect by using the same false ceiling or similar statement tiles used in the kitchen or other bathrooms. By taking a little extra time to consider your design choices, you can turn your bathroom into a stylish and functional space that you'll actually enjoy spending time in.
.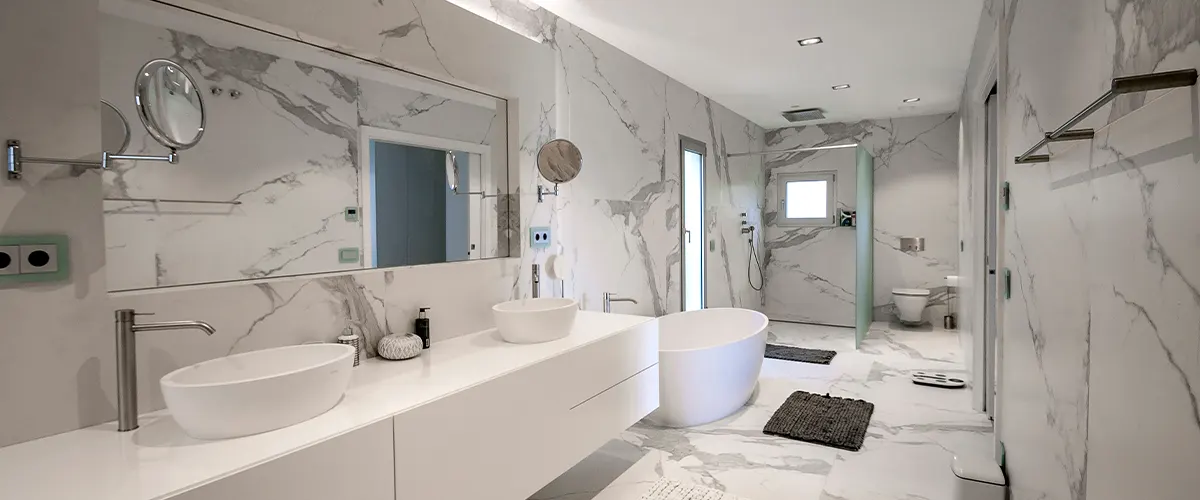 Consideration #5: Never Forget About Storage
The bathroom is often one of the most neglected rooms in the house when it comes to organization and cleanliness. However, given that it is one of the busiest rooms in the house, it is important to keep it tidy. A cluttered bench top can quickly become a breeding ground for bacteria, and damp towels are not only unsightly but can also ruin the sense of peace you are hoping to establish in your bathroom.
By taking a few minutes each day to tidy up and declutter with smart storage solutions, you can help to keep your bathroom clean and inviting. In addition, regular cleaning will help to prevent mold and mildew from taking hold. Ultimately, a little bit of effort can go a long way in keeping your bathroom looking its best.
Consideration #6: Don't Move Things Too Much
When it comes to renovating a bathroom, many homeowners assume that they need to start from scratch in order to achieve their desired results. However, this is not always the case. If your bathroom is already functional and you like the layout, there is no need to move things around unnecessarily.
Not only will this be more expensive, but it can also cause more problems than it solves. If you do want to switch up the sanitaryware, be sure to consult a plumber first. They will be able to advise you on whether or not your plan is feasible and help you avoid any costly mistakes. By following these simple tips, you can save yourself time, money, and stress when renovating your bathroom.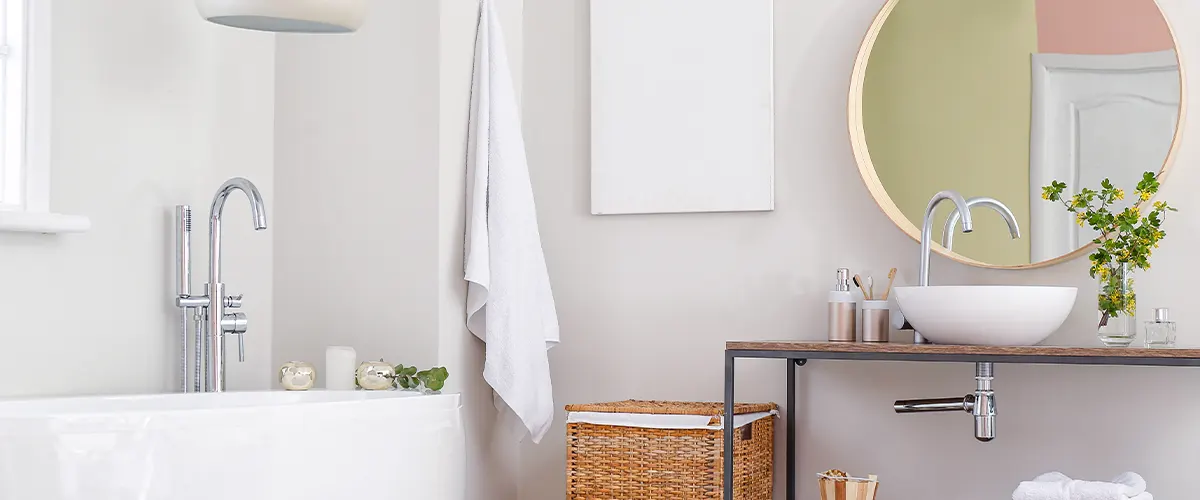 Redesigning a bathroom can be a daunting task, but it doesn't have to be. By understanding your needs and budget, you can easily create a bathroom that is both functional and beautiful. For more design ideas you can check out NKBA's website and if you need help redesigning your bathroom, our team of experts is here to help. Contact us today for more information about our services.