Home Renovation, Modesto, Tracy and More of Central and Tri-Valley
Innovative design-build home renovations for Modesto, Turlock, Tracy, And More Of Central-Valley & Tri-Valley, CA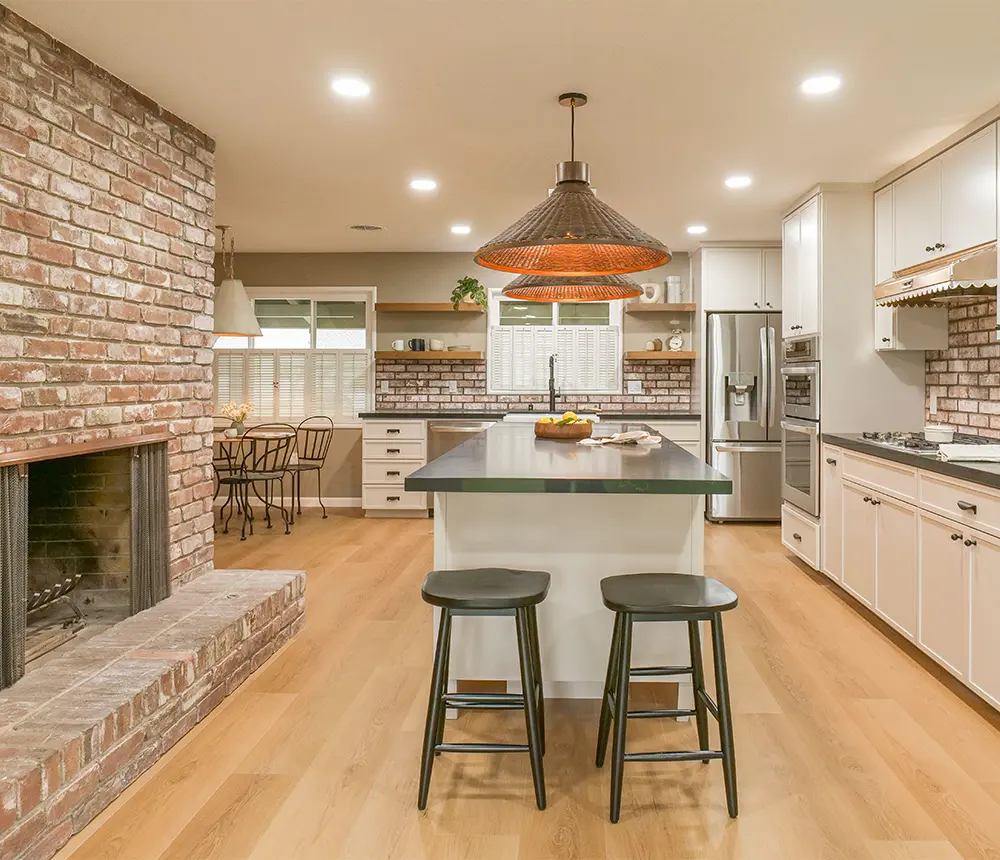 Scroll to discover options, process, and pricing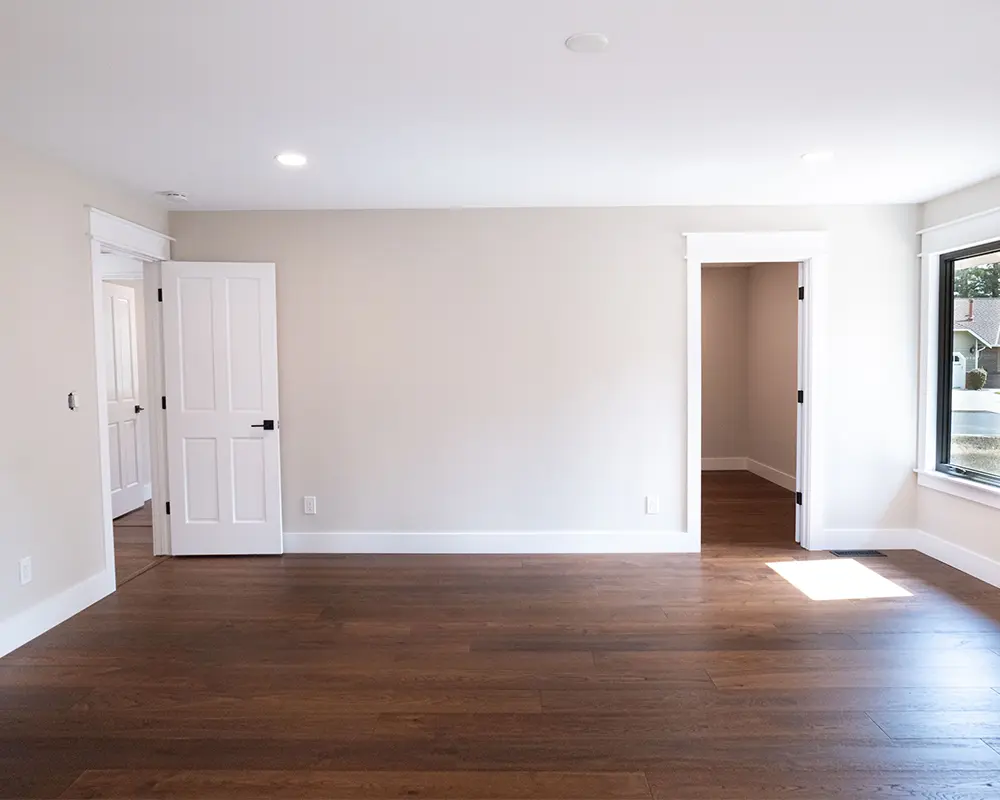 Create A Home That Suits You And Your Family's Needs
Your home should reflect your current stage in life. Whether you just bought your first home and want to make it yours, or want to future-proof your current one, a remodel will help you bring it closer to your lifestyle and needs
Bring family members together in a spacious, modernized, and functional home. Make cooking easier with the latest kitchen appliances or add a whole new room for your daily hobbies. Whatever makes your home feel like a home, we'll help you have it.
Enjoy a design-inspired home with these tailored upgrades:
This Is What Your Dream Home Could Look Like
Stay In The Know With Your Home Renovation
The footprint of the home is where you want to start. If you feel that the existing layout is what you like, a renovation is the perfect option. Even a small addition of 200-300 ft² with an additional bathroom or kitchen space can make the full home renovation worth the investment. However, if you've purchased a home that's past saving and you want to remake the entire layout, it might be better and even more cost-effective for you to start from scratch. Either way, your custom home will be exactly what you want.
At KHB, we do nearly every trade in house with the exception of some custom work like example cabinetry, which requires thousands of square feet of dedicated shop space, CAD drawers, and CNC machines. This does not mean that we do not use subcontractors. Subcontractors are a wonderful tool, if used properly, to ensure that your home is receiving the speciality touch that it deserves in an appropriate amount of time. We have strategically partnered with and vetted dozens of local subcontractors that are truly artists in their field to help bring your home transformation to life.
A home renovation is a big investment for any homeowner but it's always worth it. You are going to be designing your forever space, the place you'll live in for the next 20+ years with your family and friends. You can expect to spend anywhere from $200k-$800k+ on a full home renovation depending on the size of the home, quality of the finishes, and depth of the renovation. If you like your layout and just want it to feel more like your own home, you will be in the lower range. If everything in every room interior and exterior needs to go, you can expect to be in the higher range.
Yes, for two reasons: efficiency and quality control. A full home renovation is not just a walk in the park. Everything in your home is getting torn out at once and it will become very difficult to live there. Trying to renovate parts of your home one at a time creates a disruption to the flow of trades, which makes the overall scope take nearly twice or three times as long. Quality control is also a major issue while trying to renovate around already finished work. If a pet or a child scratches something on a finished surface before the job is completed, it can extend the process further with the need for repairs. This being said, there are instances where the home can be large enough that part of the home can support habitation while the other half is being renovated, but it's not very common.
A Pricing Guideline For Your Home Transformation
Before
After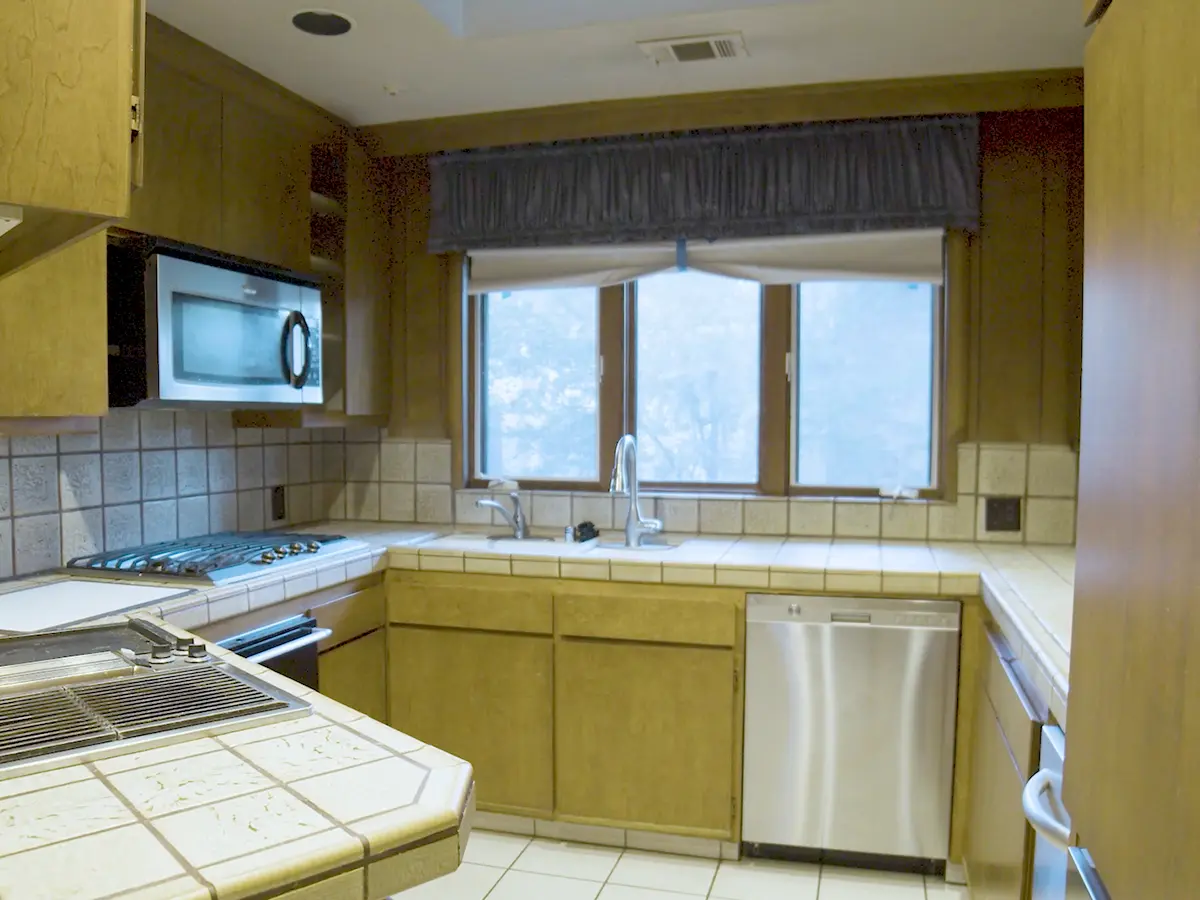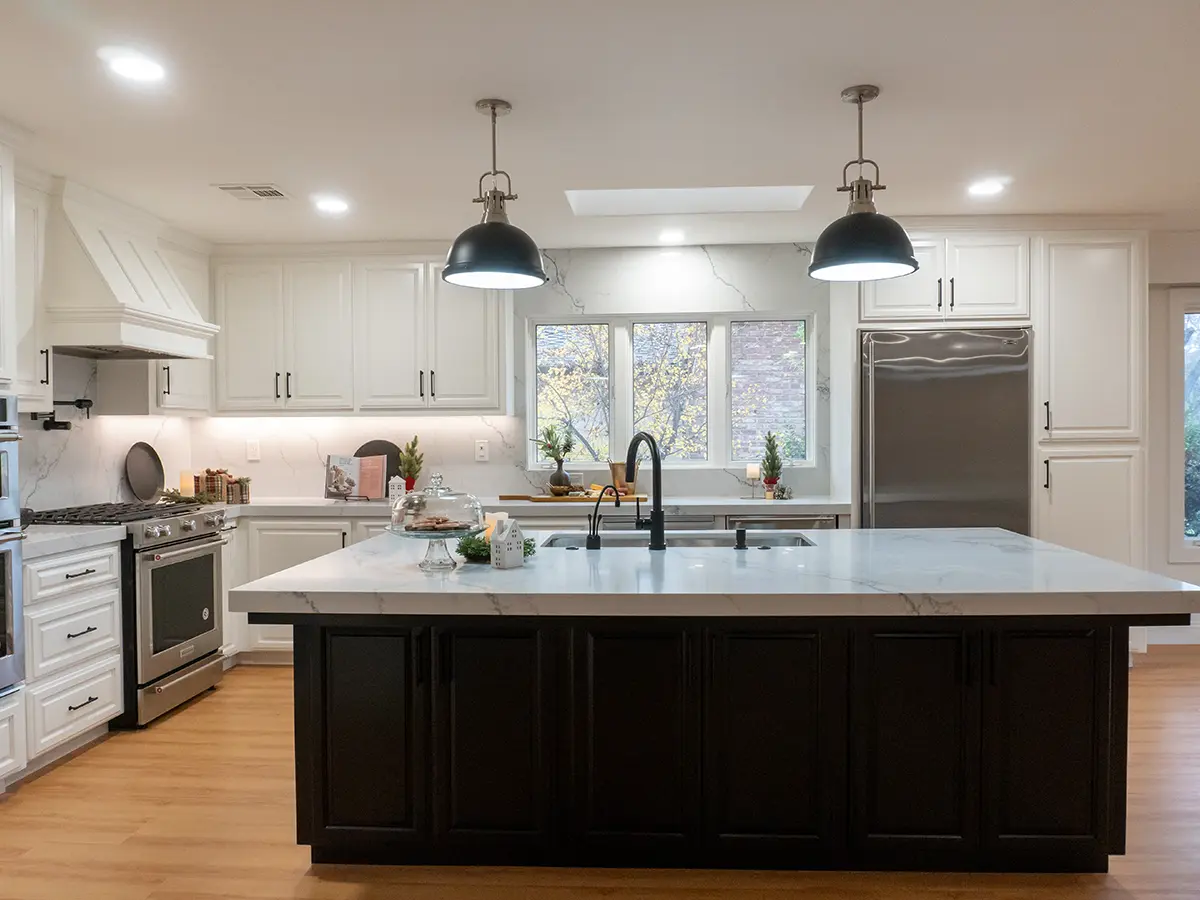 Full Home Renovation in Modesto
This 3,120 ft² full home renovation included:
The project was quoted at $420k, where the custom kitchen and bathroom cabinetry came in at over $90k.
Before
After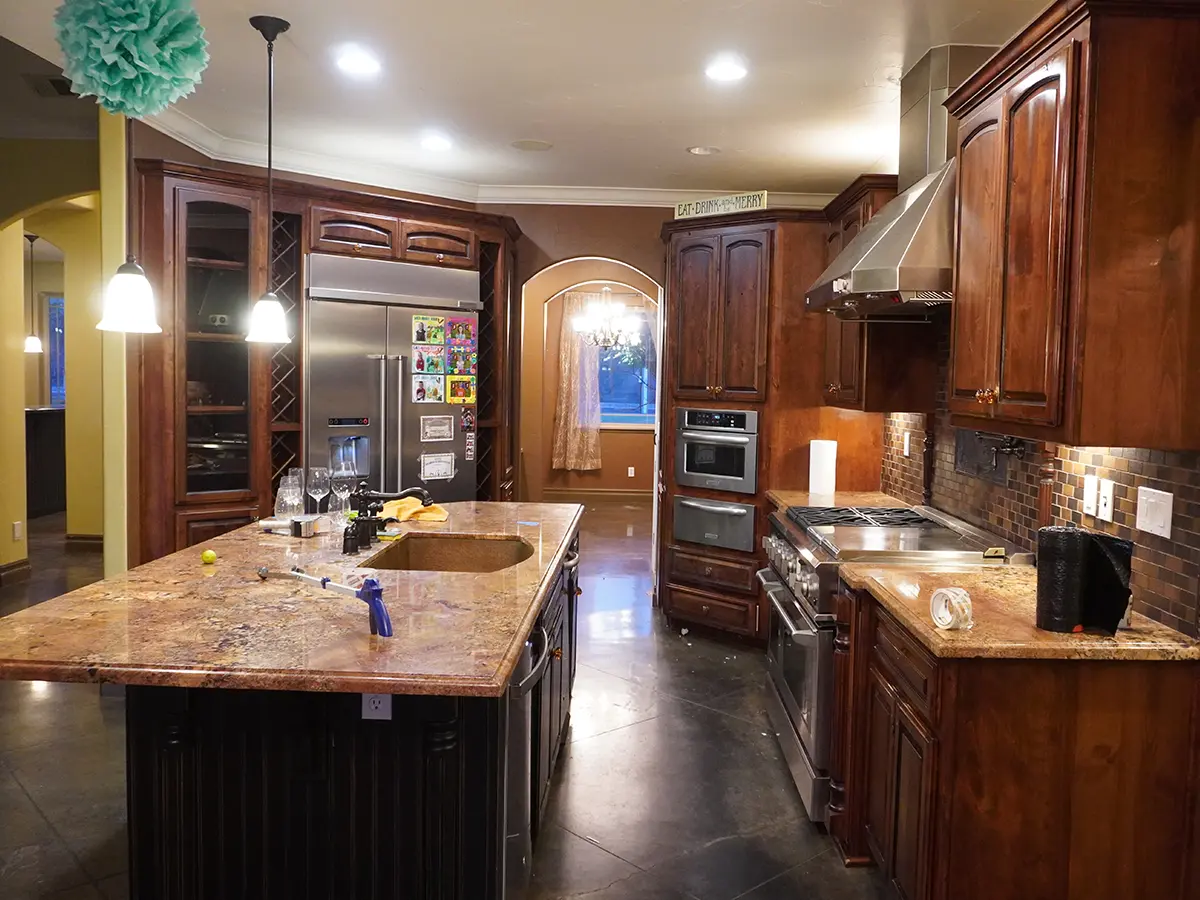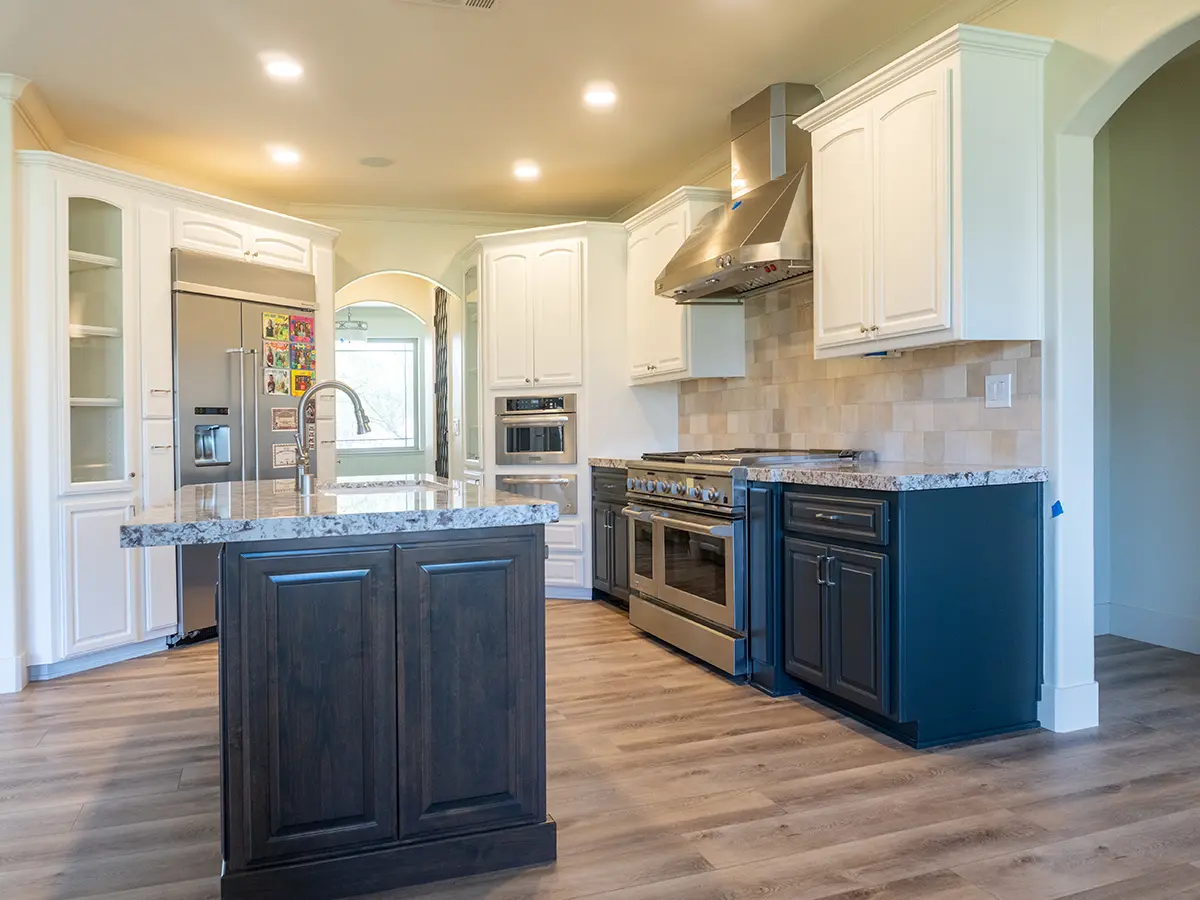 Kitchen, Living Room, And Bar Room Renovation
This 3,980 ft² renovation included:
The project was quoted at $242k, where repainting all the cabinets throughout the home came in at $46k.
Before
After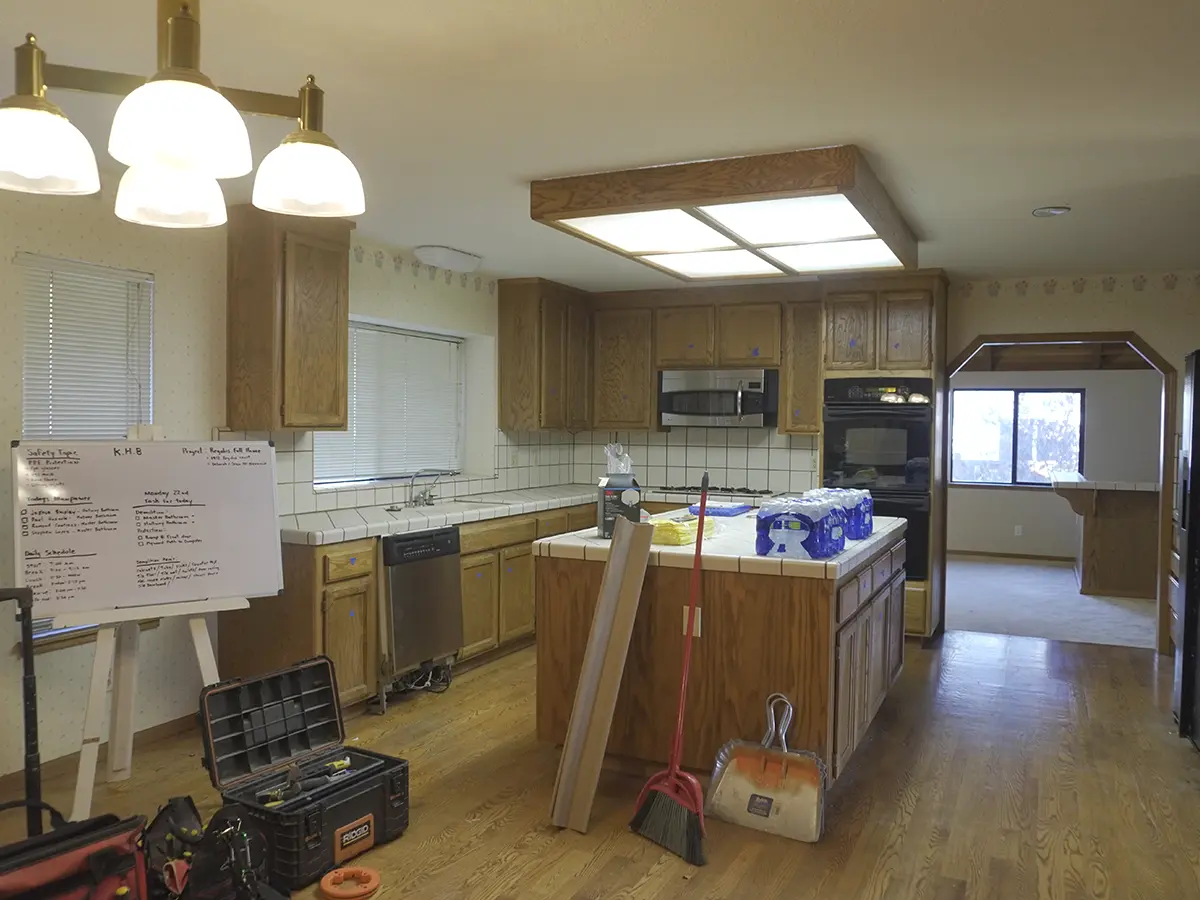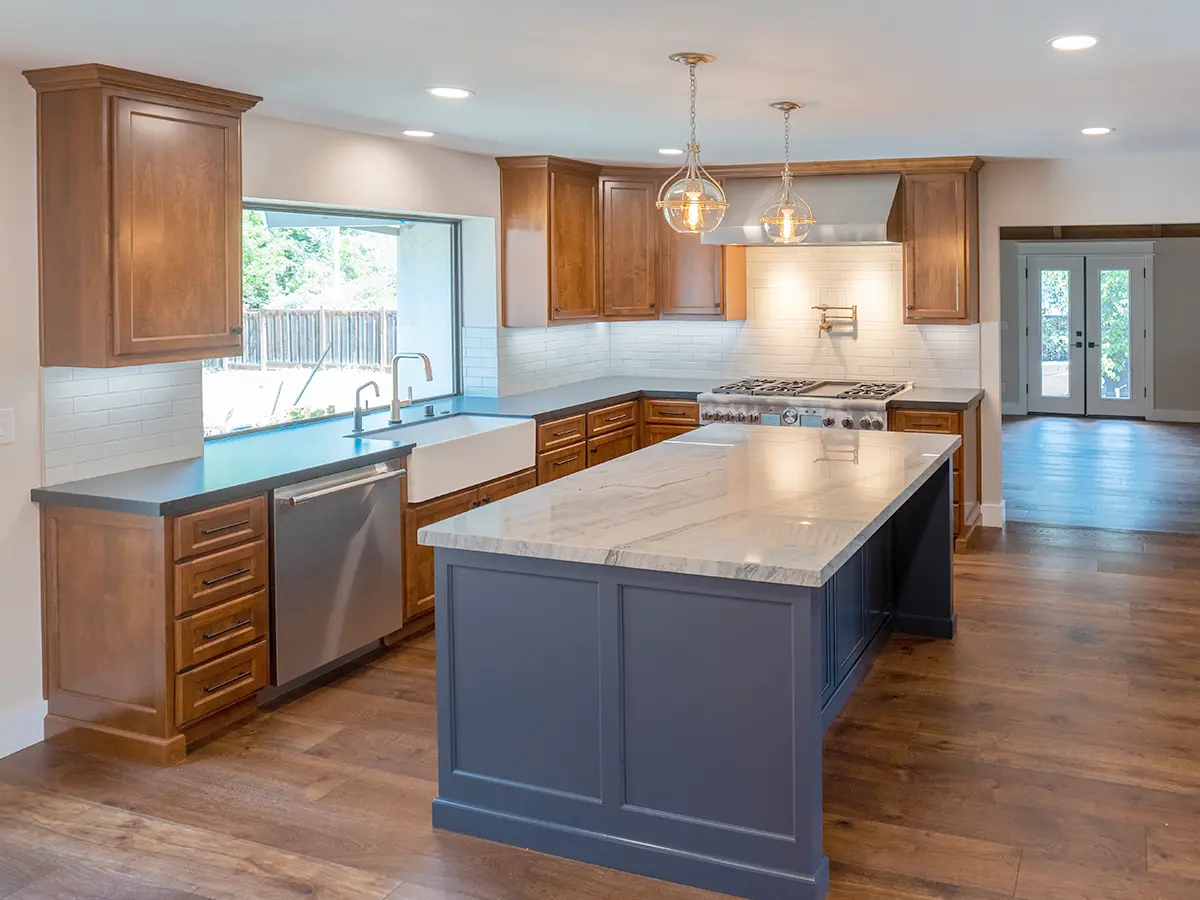 Full Home Renovation in Livermore
This 5,217 ft² full home renovation included:
The project was quoted at $730k, where the most expensive items were the windows at $75k and the custom cabinetry at $105k.
A Simple Process To Your Transformed Home
50+ years of combined general contracting experience helped us create a series of standard operating procedures that streamline the whole remodeling process for you.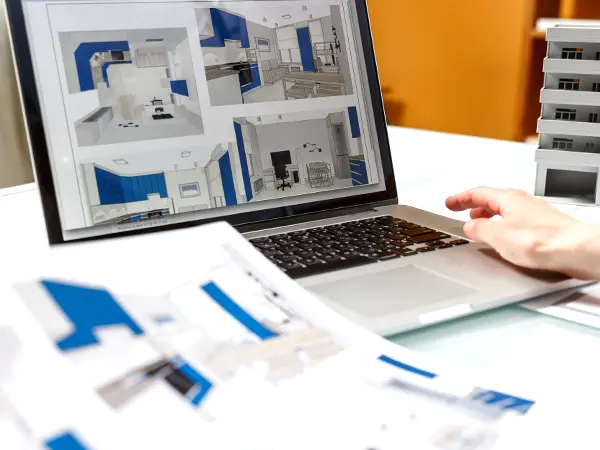 We help you define your home's look and function.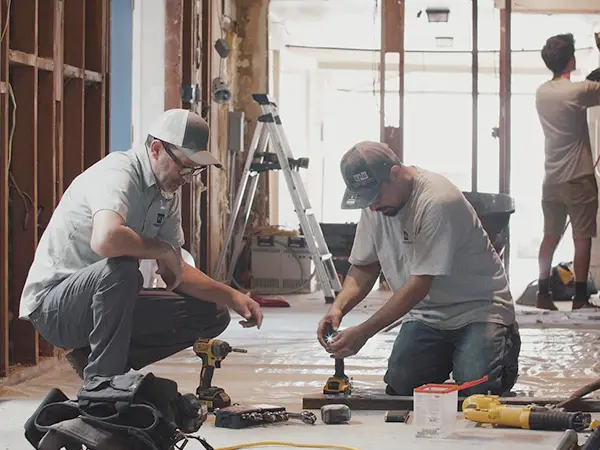 We listen, collaborate, and finalize your vision for the project.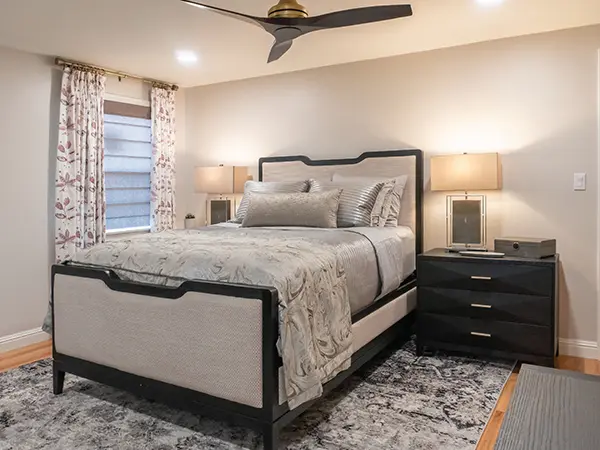 Start living in your dream home.
We honor the trust homeowners put in us by delivering excellence each and every time. Watch their stories below.
A Home Renovation Backed Up By The Google Guarantee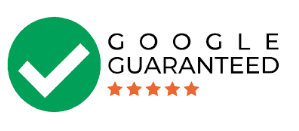 KHB Construction is proudly recognized as a Google Guaranteed company, ensuring that our home remodeling services have undergone thorough verification and come with Google's seal of approval.
By choosing KHB Construction as your trusted partner and with the added confidence of the Google Guaranteed badge, you can rest assured that our team will bring your vision of a beautifully transformed home to life with meticulous attention to detail and a commitment to excellence.
KHB Construction Is Trusted By 70+ Families
I really appreciated KHB and their attention to detail.
They cared if we were happy with their work and followed through on everything we asked. I recommend them highly!
Ryan took our vision of enclosing our existing patio and making it a four seasons room and made it happen. It looks exactly like our vision…the crew is on time, professional and at the end of the day the work area is clean. We had a few bumps in the road but Ryan took care of everything…KHB cares about their customers and goes the extra mile to make your visions a reality!
Very professional, clean, and attention to details is outstanding. Great crew to have around!
your Opportunity To Get Your Dream Home
At KHB Construction, we put your priorities first in every aspect of our work.
Here's What You Get When Working With Us:
When you remodel an entire home, obtaining a cohesive look and feel can be challenging. A dedicated designer and 3D renderings will help visualize every detail beforehand.
Most of our customers have waited years to transform their homes. We take efficiency seriously and go out of our way to meet your project's timeline no matter the challenges.
Get your dream home with zero pressure, in a comfortable and informed manner. A project manager will be on-site and in touch with you from day one to project completion.
Bring Style, Function, And Design Into The House You Love
We put innovative design and professionalism forward to bring your vision to life.