Shower Door Replacement In Modesto, Turlock, Tracy, And More Of CA
Make your bathroom beautiful and functional again with a shower door replacement.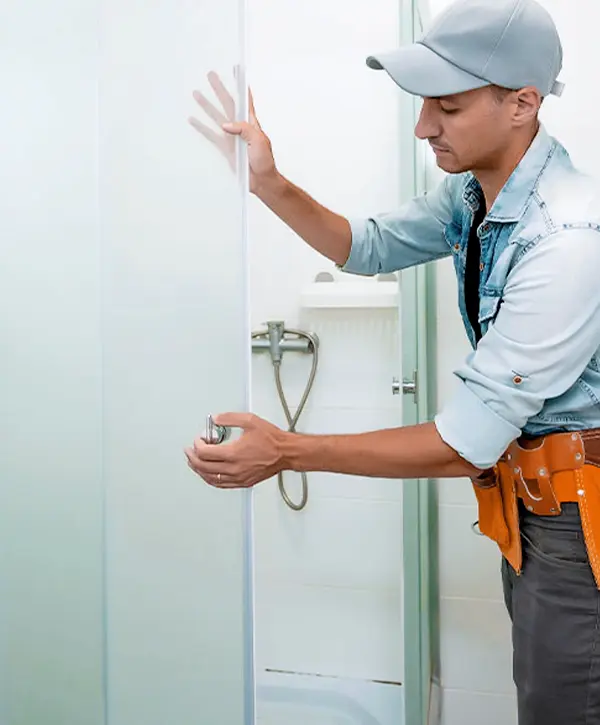 Picture your bathroom with a crystal clear, sparkling shower door that complements your decor perfectly. Imagine a door that operates smoothly and efficiently – no more wrestling with a stubborn, squeaky door. Our shower door replacements can turn this dream into reality!
Here at KHB Construction, we offer high-quality, customizable shower door replacements in Modesto, Turlock, Tracy, and throughout California. Our durable doors not only enhance the aesthetics of your bathroom but also significantly reduce cleaning time with their sleek, easy-to-maintain design.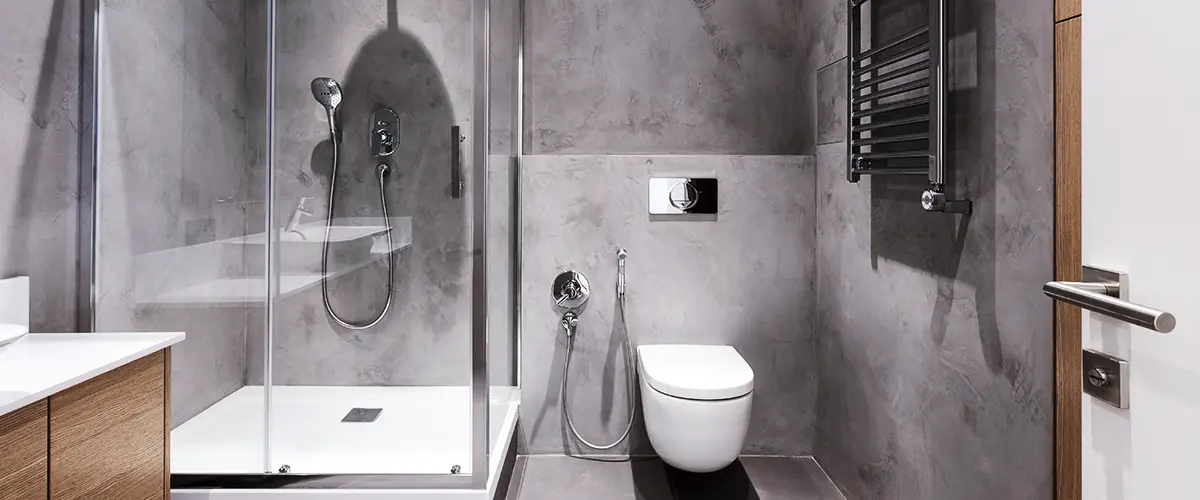 Choose KHB Construction to enjoy:
Signs It's Time For A Shower Door Replacement In Modesto, CA
Knowing when it's time to replace your shower door can be tricky. Here are some signs to watch out for if you're in Modesto, CA, or surrounding regions, that indicate it might be time for a shower door replacement:
Cracks or chips in the glass door could potentially lead to larger fractures, which makes immediate replacement necessary for safety reasons.
If water is leaking out from under your shower door, it may indicate that the seals around the door are deteriorating.
If you're struggling to open or close the shower door, it could be due to issues with the rollers or tracks.
Sometimes, your shower door may be functional, but it looks outdated or doesn't match your current bathroom decor. This could be a sign that it's time for a replacement.
If your shower door is constantly fogging up and not clearing quickly, it could mean that the glass quality has diminished.
If you notice persistent mold or mildew on or around your shower door, despite regular cleaning, it may be time for a new one.
At KHB Construction, we offer comprehensive bathroom remodeling packages, which include shower door replacement services. For more information or to request a quote, get in touch with us!
How We Changed The Bathroom Experience For Your Californian Neighbors
Check out these testimonials from our satisfied customers who've experienced the transformative impact of our bathroom remodeling services.
Being no strangers to construction, we knew that 5-6 week kitchen Reno meant 3 months. We knew there'd be plenty of pain points and frustrations. From start to final sign off, it took 6 weeks and a day, was virtually pain free and we can't say enough about the craftsmanship. Every person on the job took personal responsibility and pride in their craft.
We waited MANY years to get our dream kitchen and can't thank Ryan, Bobby, Doug, George and the WHOLE team enough for a dream achieved! Proud to be part of the KHB family!
It was my first time remolding a kitchen and used KHB Construction to do so.
 They are very professional, had great communications throughout the process, and did a better job than I could have every imagined. They pay attention to all the little details and finished the project on time. I would strongly recommend using them for your home needs.
Types Of Shower Door Replacements To Consider
When considering shower door replacements, there are several options available to cater to your specific needs and aesthetic preferences. Here are some you might want to look into:
Glass doors are a popular choice due to their sleek appearance and ease of maintenance. They allow light to pass through, making your bathroom appear more spacious.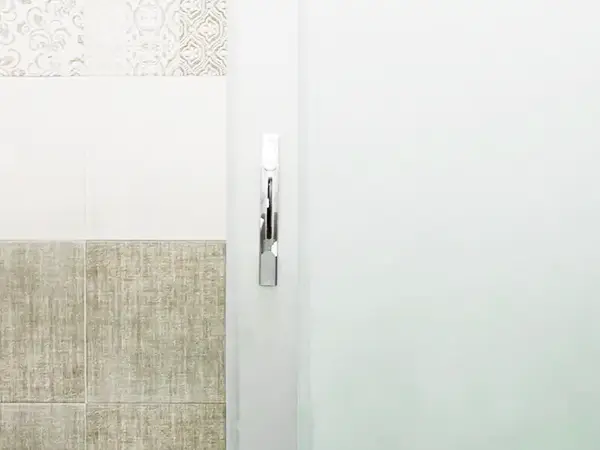 For a minimalist, modern look, a frameless shower door is an excellent choice. Frameless doors provide a clean, unobstructed view into the shower enclosure.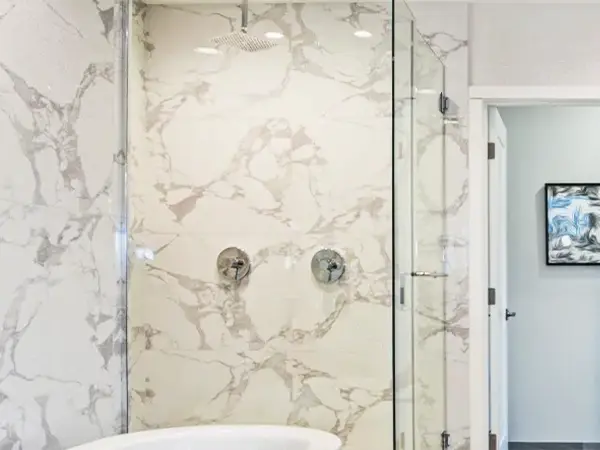 These doors come with a frame, usually made of metal, that provides structural support. They are generally more durable and less prone to leaks.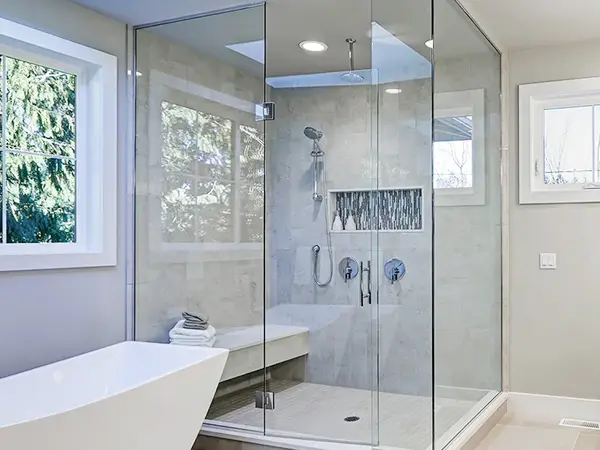 If you're working with a smaller bathroom space, sliding shower doors, also known as bypass doors, are a space-efficient solution. They don't require any space to swing open.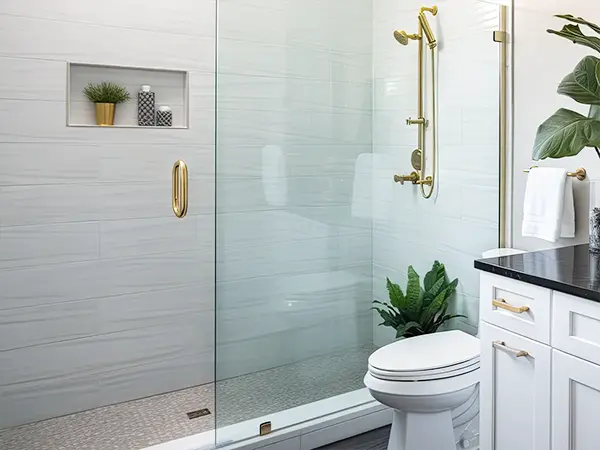 These are tailored to your specific design preferences and bathroom layout. Whether you have an unusual shower size or desire a specific type of glass, custom shower doors are the way to go.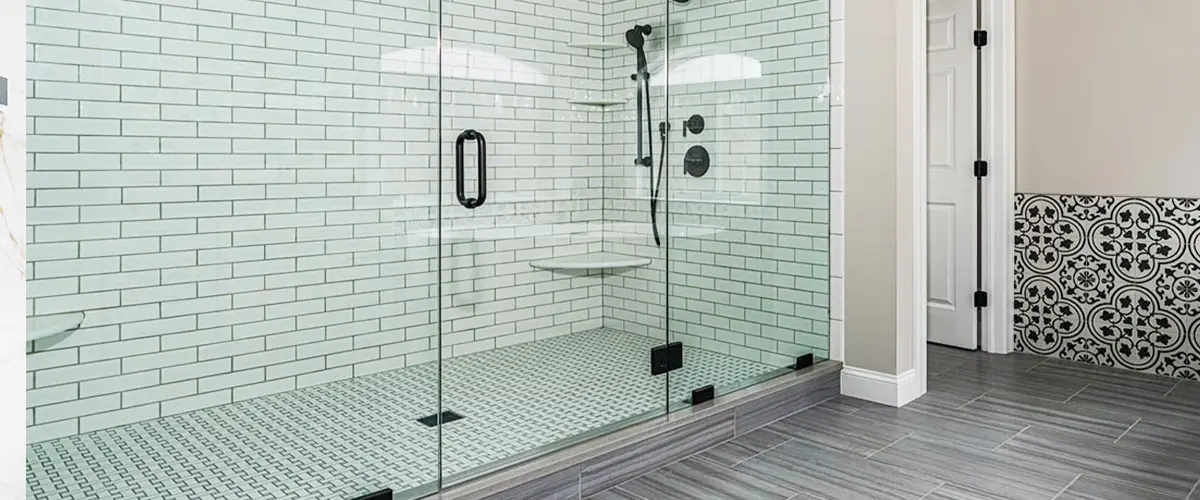 At KHB Construction, we install any type of shower door you desire. Breathe new life into your space – contact us today for a personalized quote and expert installation services.
Explore Our Bathroom Remodeling Gallery
Dive into our comprehensive bathroom remodeling gallery to see the transformation we've brought to many homes. It showcases an array of our past projects, providing an insight into our craftsmanship, attention to detail, and commitment to creating beautiful bathroom spaces.
Shower Door Replacement FAQs
Absolutely! At KHB Construction, we specialize in glass shower door installation. If your current shower structure is still in good shape, we can easily replace just the doors. Opting for a new shower door can significantly enhance the aesthetic appeal and functionality of your bathroom. Get in touch with us today to learn more about our services.
Replacing a shower door can seem challenging, but with expertise, it's fairly straightforward. The process involves precise measurements to ensure the new glass panels fit perfectly.
The chosen clear glass or low iron glass is then securely installed with quality door handles. At KHB Construction, we handle this process smoothly and efficiently, relieving you of any stress.
The lifespan of shower doors varies, but many homeowners opt to replace glass panels every 20 to 30 years. However, with frequent use and lack of maintenance, you might need a replacement sooner. Regular inspection of your shower doors can help identify any signs of wear or damage early.
A practical alternative to a bifold shower door is a sliding or bypass door. This option is particularly beneficial for smaller bathrooms because it doesn't require extra space to open.
Sliding doors consist of two or three panels that glide smoothly on a track, providing easy access to the shower without intruding on your bathroom space. At KHB Construction, we can expertly install sliding doors for a sleek and efficient shower solution.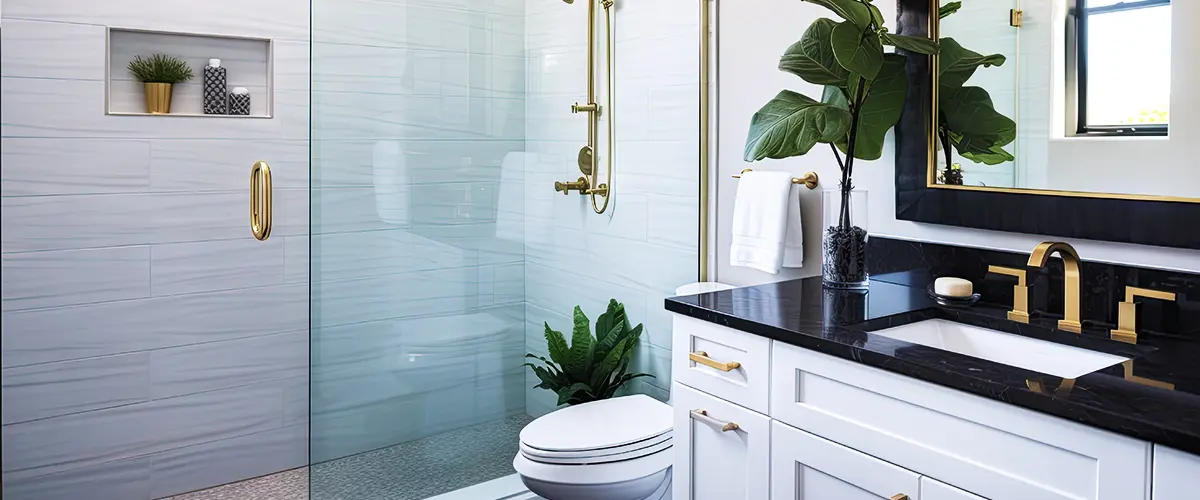 Talk To Modesto's Bathroom Remodeling Pros
Ready to upgrade your bathroom? Don't hesitate to reach out to us at KHB Construction. Call us today at (209) 528-0255 for a comprehensive discussion on your bathroom remodeling needs. We look forward to transforming your space with our expertise in shower door replacements and beyond.