Interior Painting In Modesto, Turlock, Tracy, And More Of CA
Trustworthy interior painting services and home remodelers in Modesto, Pleasanton, Turlock, Tracy, and more of Central Valley & Tri-Valley, CA.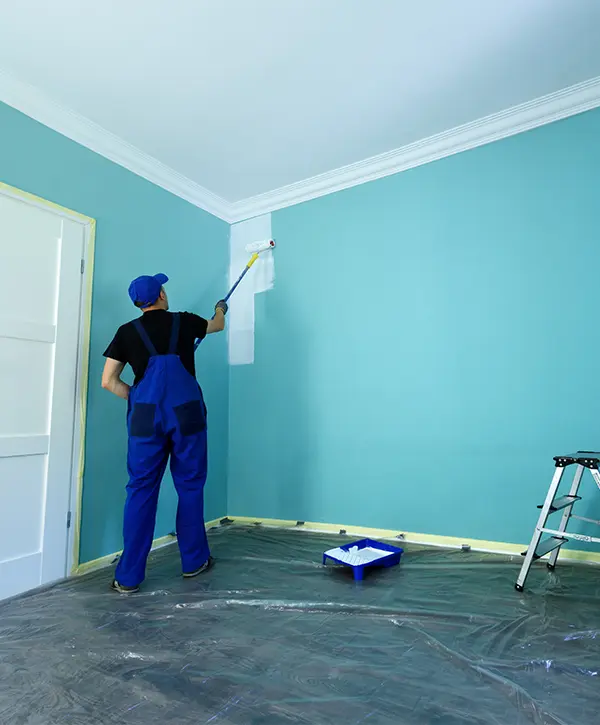 At KHB construction, we are your trusty go-to for all your home remodeling and addition needs. We specialize in providing high-quality services for homeowners in Modesto, Pleasanton, and the surrounding areas of CA.
Our goal is to help you turn your house into the home of your dreams, and we take pride in our work. With every project, we exceed our clients' expectations, and we would love to do the same for you. One of our core services is interior painting, which is essential for any remodeling project.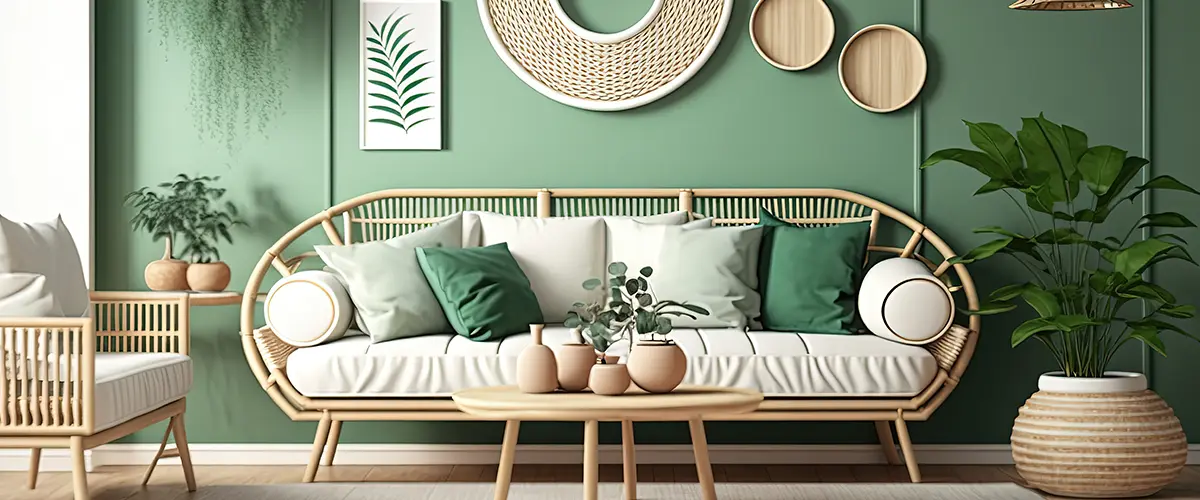 The Importance Of Using Quality Paint
Painting interior walls requires top-notch paint for a great finish. Whether you're painting a small project in your dining room or giving your house an interior makeover, choosing the right paint can make all the difference in how your paint job looks and lasts.
Good quality paint is meant to last, plain and simple. By choosing a top-notch interior paint, you can rely on it to resist chipping, fading, and peeling – even in those high-traffic spots. This means less touch-ups and re-painting for you, saving time and cash in the long haul.
Good quality paint lasts longer, covers walls better, and leaves them looking smooth. This is especially important for interior walls, since light can highlight even the slightest bumps or rough edges.
By using good paint, your walls will look even without the need to add more paint, regardless of the room's square footage.
Using high-quality paint can have numerous advantages when painting your home's interior walls. It provides a beautiful finish and can be particularly useful in areas with high moisture and potential for stains, such as bathrooms and kitchens.
By using quality paint, you can increase the longevity of your paint job, as it is resistant to stains and moisture. Moreover, the sheen of quality paint helps to protect the walls and prevent the growth of mold and mildew.
This is particularly important for areas with high square footage, where the cost to paint can be significant, making it even more crucial to invest in a high-quality product that will stand the test of time.
Using quality paint can actually save you time and effort in the long run, maximizing your home remodeling investment per square foot.
Cheaper paints may require more coats to achieve the same level of coverage, which means more time spent painting and waiting for each coat to dry.
Quality paints, on the other hand, provide better coverage with fewer coats, so you can finish your interior painting project more quickly and with less effort.
Our team of professional and experienced painters can help you create a space that reflects your personality and style. Let us bring your vision to life and make your home one that you'll love.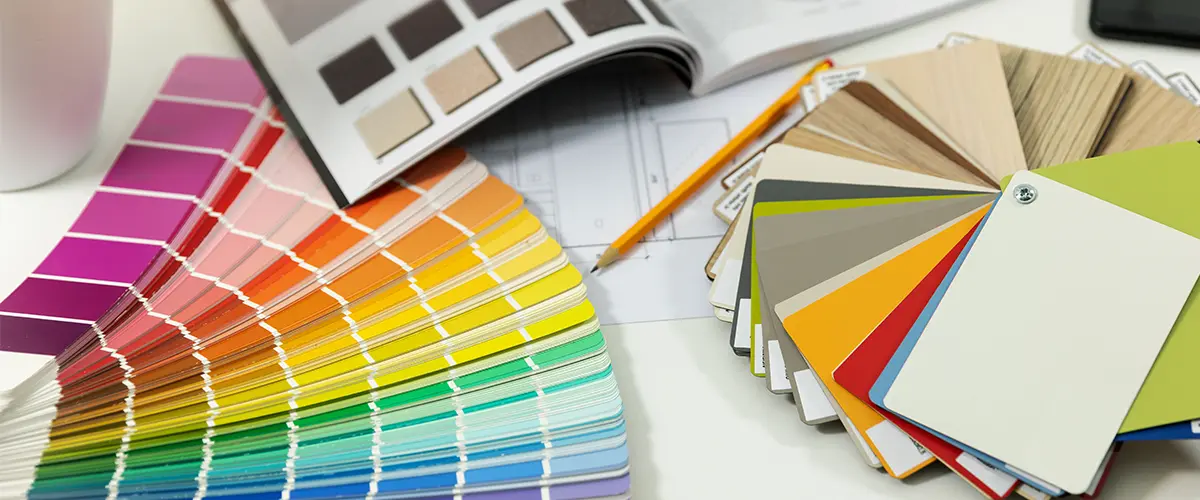 Tips For your Modesto House Interior Color Choices
When it comes to interior painting, selecting the right paint colors can be daunting. After all, the paint job will be visible throughout your home's interior, from the bathroom walls to the dining room and beyond.
Here are some tips to help you choose the perfect colors for your interior house painting project.
Picking out the perfect paint colors starts with thinking about the room's purpose.
Is the space meant to be cozy and calming, like a bedroom or bathroom? Or maybe it's a spot where you like to have fun, like the living room or dining room?
Each color can create a different vibe, so choosing one that matches the room's function is important.
Have a peek at the room's décor and pick a color that complements it.
For instance, if there's a lot of wooden furniture, go for earthy or warm colors. Or, if it's decked out in modern décor, bold, contrasting colors may be the way to go.
Before committing to painting your entire home interior, testing out your desired paint colors is always a good idea.
You can easily do this by purchasing small sample cans of paint and painting a small section of the wall.
This will give you a better idea of how the color will look in the room and whether or not it fits well with your existing décor.
When picking paint colors for a room, remember that lighting can hugely impact how they look.
Natural light tends to make colors look brighter, while artificial light may give them a darker appearance.
So, make sure to consider the lighting when making your selection and test different colors in varying conditions to get a good idea of how they will actually look.
If you're not sure which colors to choose, consider getting a professional painter on board. They're experts who can guide you on what colors would work splendidly for your home's interior.
Furthermore, they can take charge and execute the entire interior house painting job perfectly. You'll have a flawless, professional output in no time.
At KHB Construction, we're passionate about helping homeowners in Modesto, Pleasanton and more nearby cities create beautiful, personalized homes through our high-quality remodeling and interior painting services.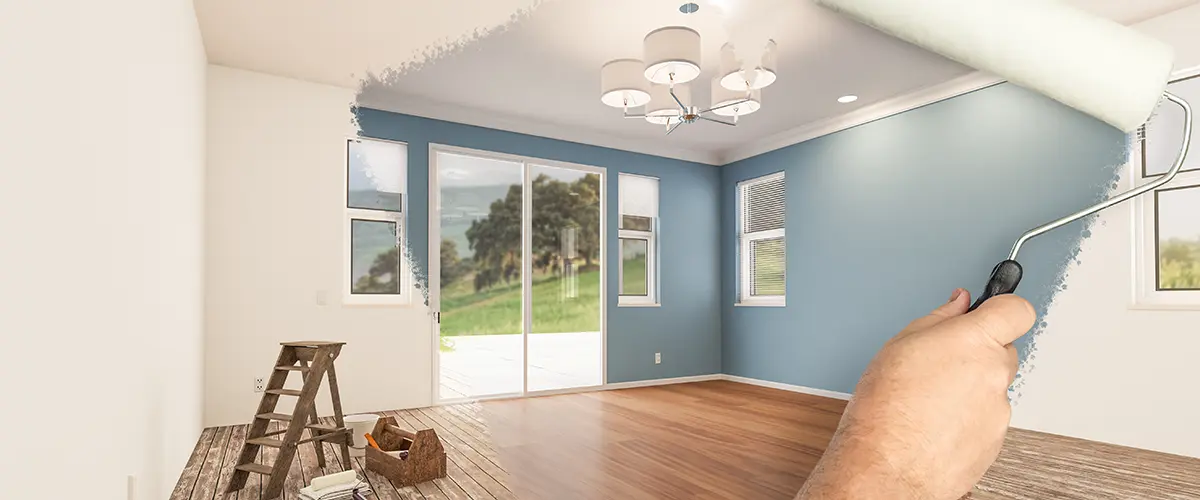 Why Choose a Professional Contractor in Modesto For Interior Painting
When it comes to interior painting, it's tempting to tackle the job yourself in order to save on labor costs.
However, if you live in Modesto, Pleasanton or nearby cities – hiring professional painters for your interior house painting project can offer several benefits that make the investment worthwhile.
Here are some advantages of hiring a professional contractor for your interior painting needs.
Professional painters have the expertise and experience to deliver high-quality workmanship that will leave your walls looking flawless. They have the knowledge and skills to prepare surfaces properly, choose the right paint for the job, and apply it with precision.
Painting an interior house can be time-consuming, particularly if you don't have experience with it.
Professional painters can complete the job quickly and efficiently, saving you time and hassle. They can also work around your schedule to minimize disruption to your daily routine.
While it may seem like hiring professional painters will add to the overall interior painting cost, it can actually save you money in the long run.
Professional painters can help you choose the right paint for the job, reducing the amount of paint needed and minimizing waste. That translates into an interior house painting cost that maximizes your home investment.
Additionally, they have the tools and equipment necessary to get the job done efficiently, saving you money on labor costs.
Interior painting can be hazardous, particularly if you're working with tall ceilings or hard-to-reach areas. Professional painters have the safety equipment and training necessary to ensure that the job is done safely and without incident.
Hiring a pro for your interior painting brings peace of mind that the job will be done right the first time.
Plus, since professional painters are licensed and insured, you're protected if something goes wrong. Most also offer warranties on their work – a reassuring sign that your investment is in good hands.
What Our Past Customers Have To Say
Trustworthy contractors are hard to come by but Ryan and his team at KHB followed through from start to finish they kept us informed through the whole process and kept the work on schedule.
We were really impressed with the service they offered us and are in love with our new master bathroom. We can't thank the team enough!!
I'd 100% recommend KHB to anyone looking to transform their home into their dream home!
We are lucky to work together with "KHB" on several projects. They offer professional quality in all of their projects.
As a painter contractor I know that communication is crucial on every project, and at KHB they have excellent flow of communication with each party involved in the project to ensure everyone's on the same page.
Ryan, Bobby and Doug are very professional and they have all the knowledge to complete your work with 100% quality.
Any homeowner choosing to work with them will be very pleased and extremely satisfied.
Common Interior Painting Questions
The CA Interior Painting Services Second To None
Ready to take the first step toward transforming your home's interior? Contact KHB Construction today and schedule your free consultation.
Our experienced team will work closely with you to understand your vision and provide you with a comprehensive quote for your interior painting project.
Don't wait any longer to make your dream home a reality – click the button below to get started!