What Work Would You Like To See?​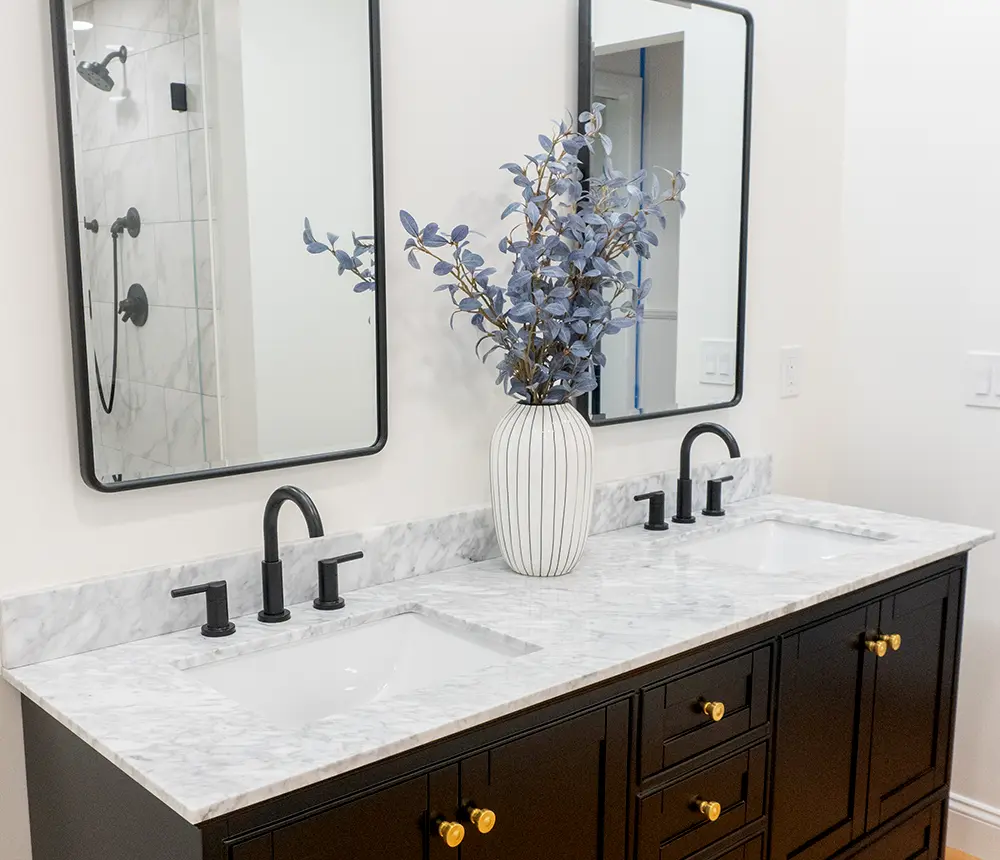 Or scroll to explore portfolio and case studies on your own
We remodeled part of our kitchen and they not only had great work but the communication was top level during the whole process.
KHB WERE AWESOME……….NOT ONLY DID THEY FINISHED WHEN THEY SAID THEY WOULD, IT WAS THE BEST WORKMANSHIP EVER… …..WE ARE SO PROUD OF HOW IT TURNED OUT……..HIGHLY RECOMMEND.
Great honest people they can do just about anything you need please give them a try!
Kitchen Remodeling Case Studies In Stockton, Riverbank, And Brentwood, CA
Before
After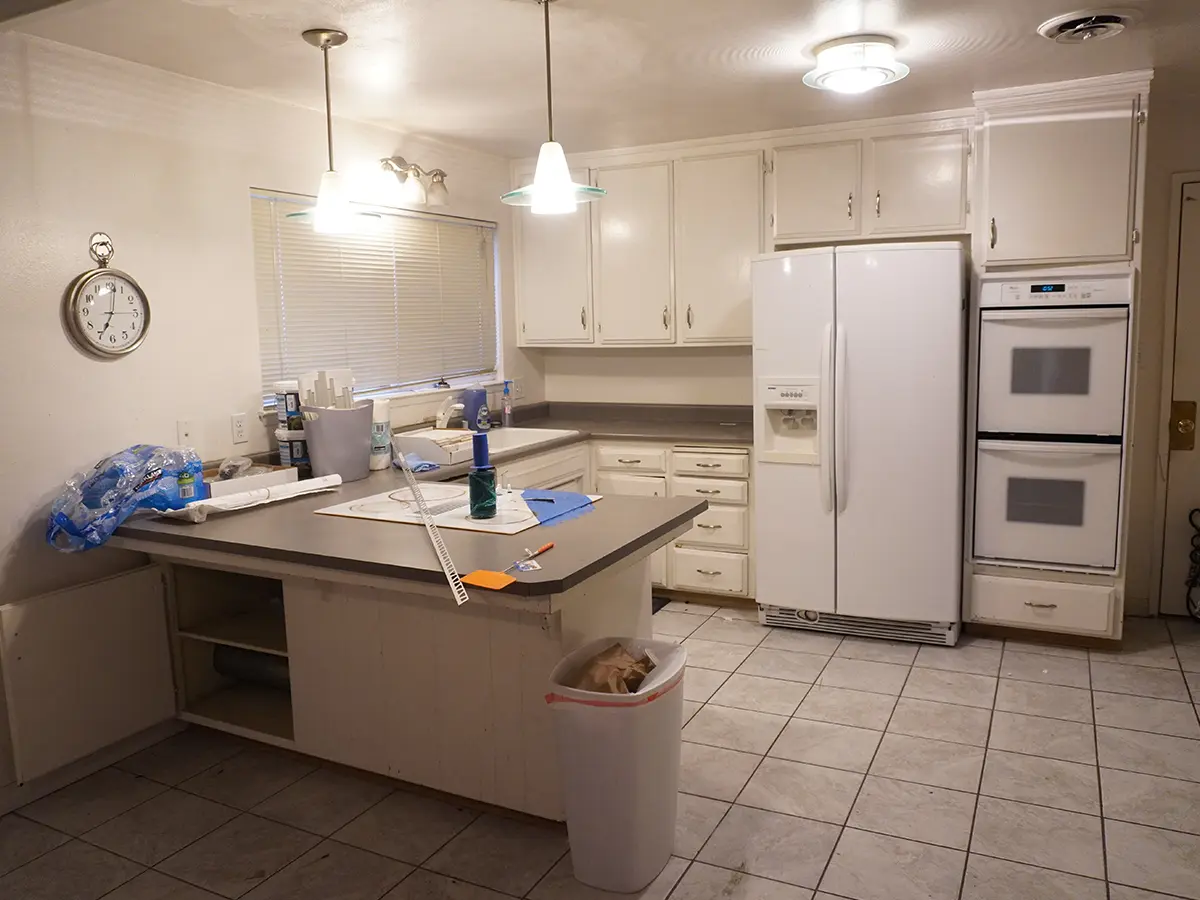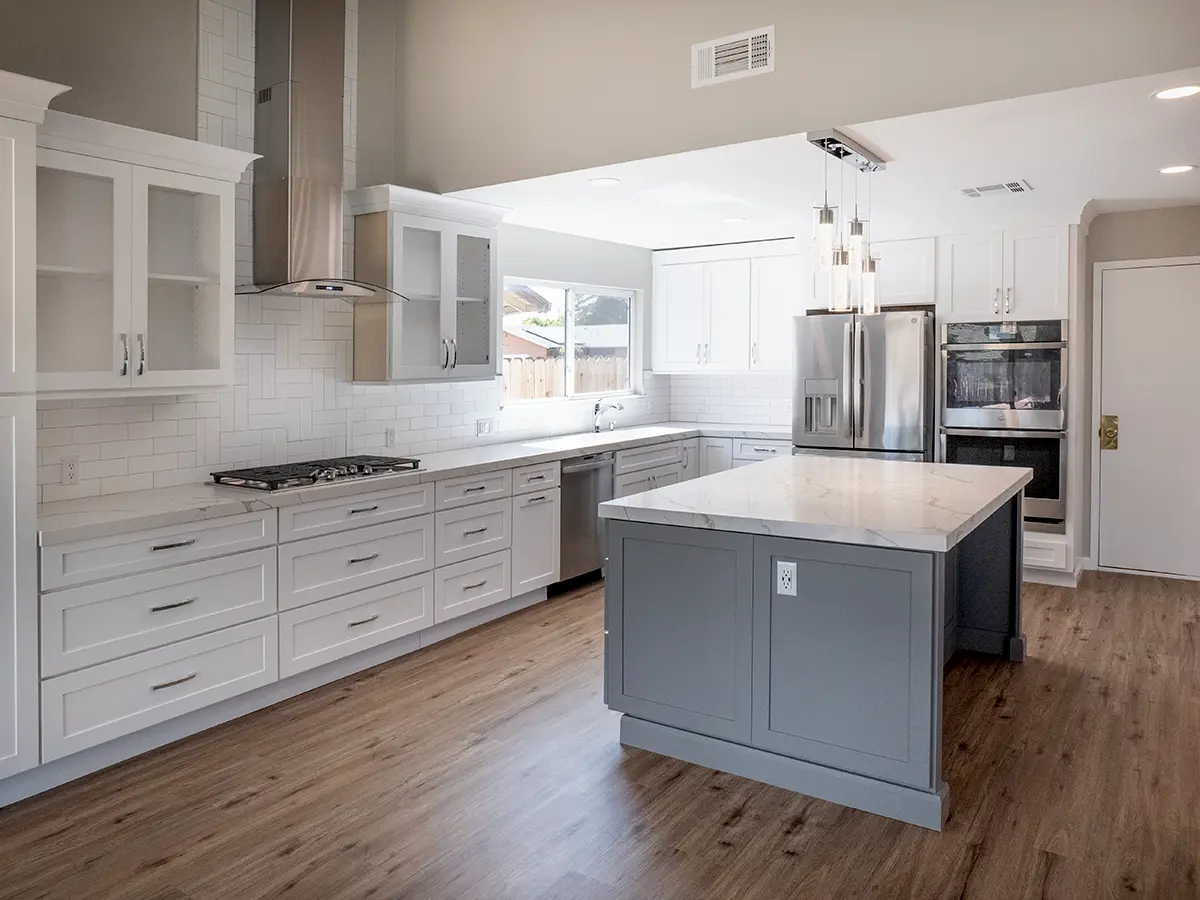 Kitchen Remodel In Stockton
Our client in Stockton,  California wanted to optimize the space in their kitchen by removing the L-shaped cabinets and replacing them with a generous kitchen island.
Besides the island and custom countertops, this 248 ft² kitchen remodel included new flooring, upgraded appliances, new lighting fixtures, and a custom backsplash.
The project was quoted at $120k, from which the countertops alone were $10k.
Before
After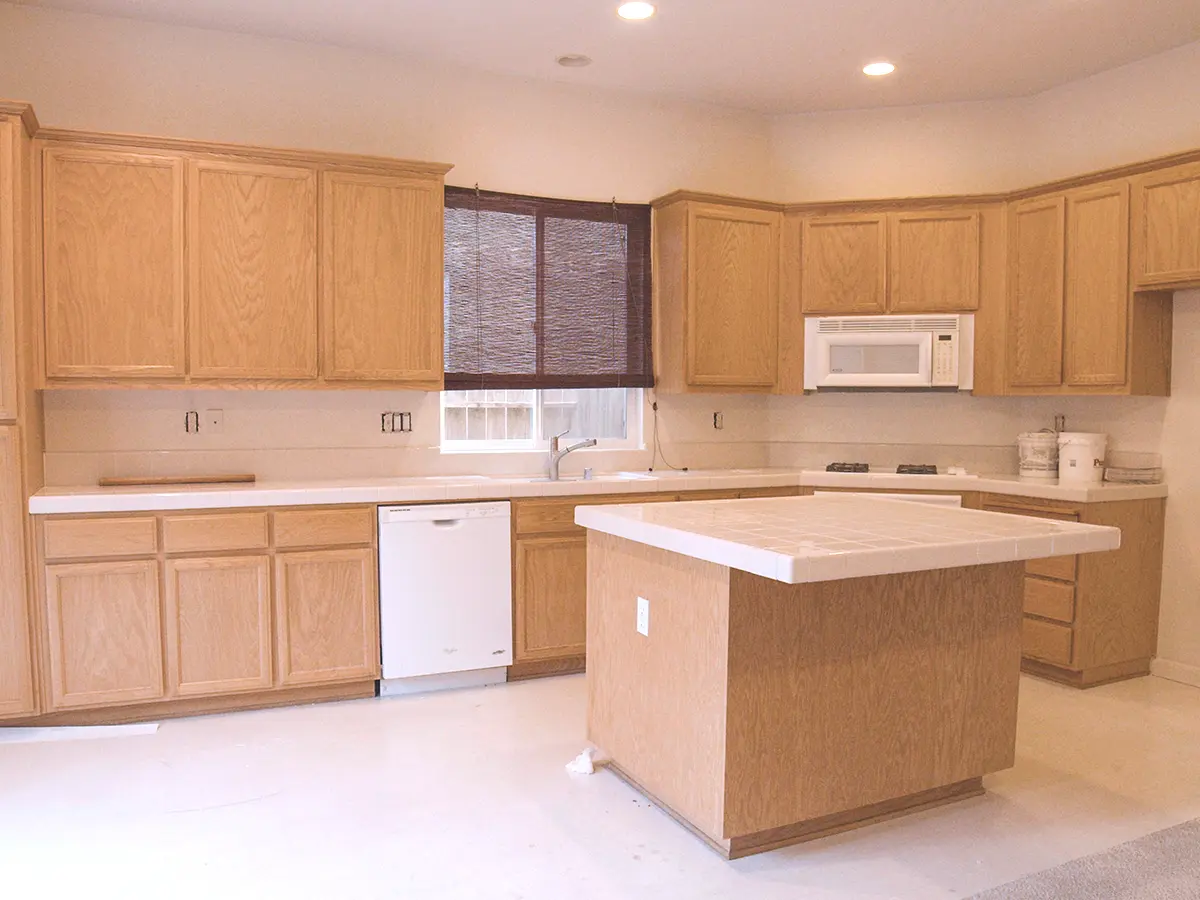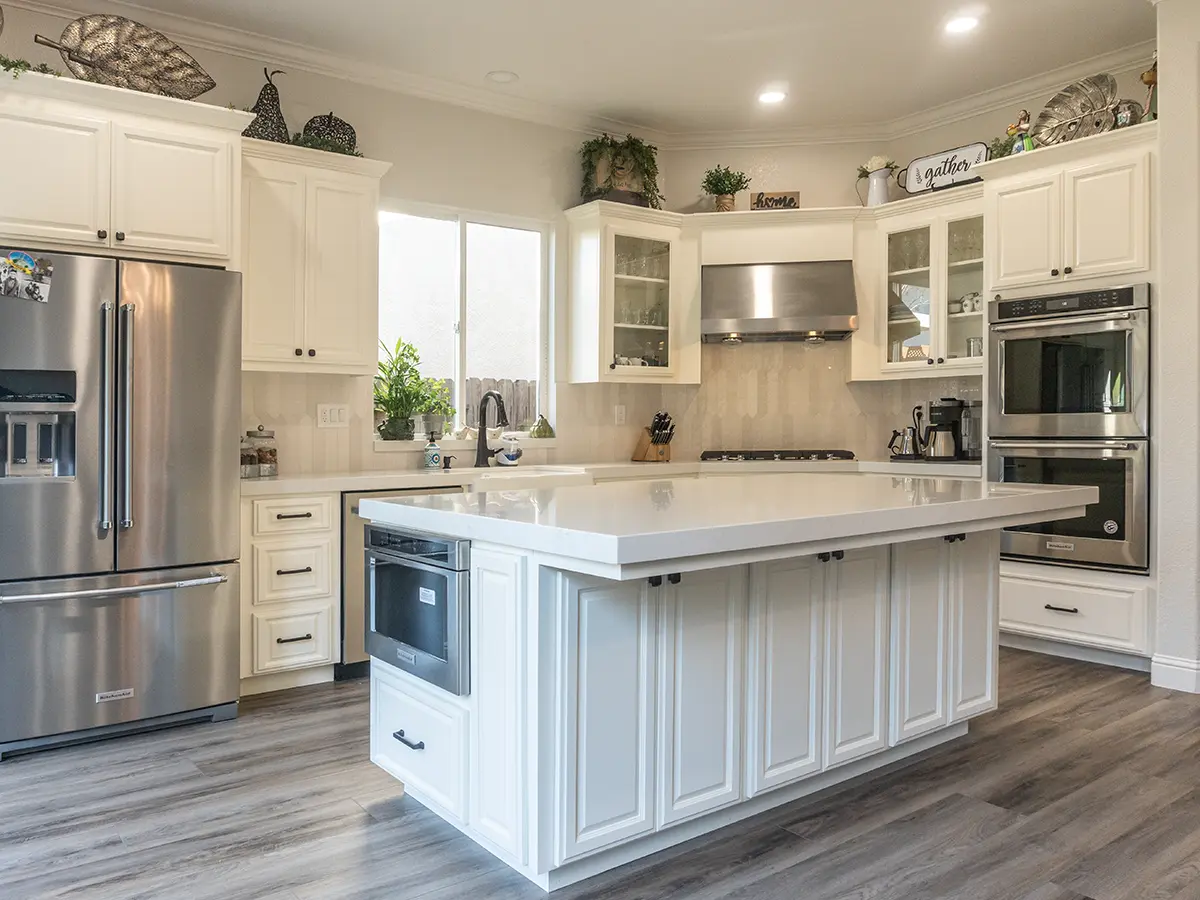 Kitchen Remodel In Riverbank
For this Riverbank kitchen remodel we were lucky to have plenty of space to work with. The first item our client wanted was a large kitchen island with built-in storage and a built-in microwave for additional saved space. We created custom cabinets to host an upgraded 600 CFM hood, a double stack oven, and optimized the flow of the kitchen to create the perfect space to produce great meals and even greater memories.
New custom countertops and custom backsplash tie it all together in an elegant tile pattern.
This 498 ft² kitchen remodel was quoted at $165k, where the most expensive part were the custom cabinets, coming in at $35k.
Before
After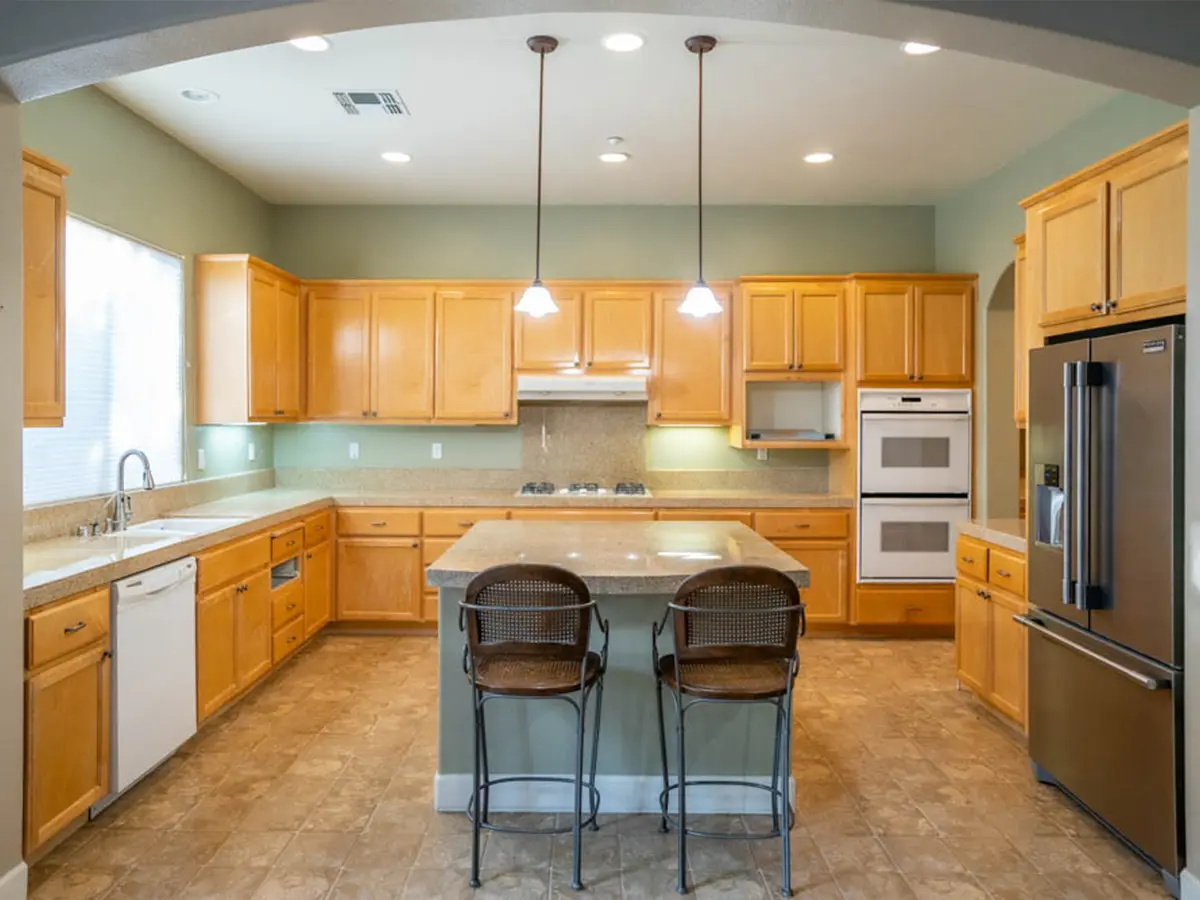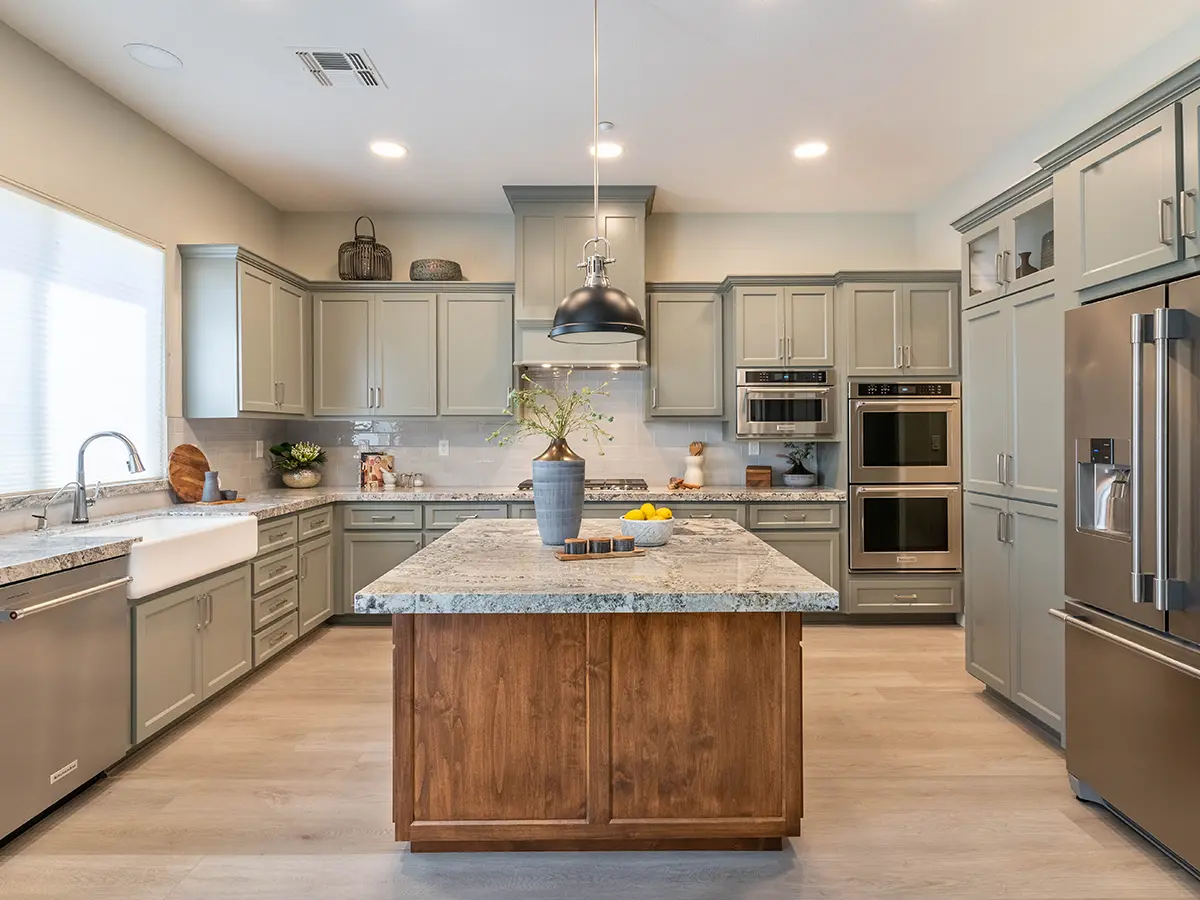 Kitchen Remodel In Brentwood
This large 360 ft² kitchen already had a great layout, so we removed the old cabinets and replaced them with a  stain grade island and custom-built cabinets with double-stacked oven and microwave, new fridge, a farmhouse sink, and custom countertops.
This kitchen remodel also received a custom wine bar, new flooring, and upgraded lighting.
The project was quoted at $140k, where the custom cabinets alone were $25k.
Enjoy A Kitchen That Fosters Connection
We design your kitchen to serve you and your needs.
KHB Construction and Ryan Kelly built us 4 custom free standing stained redwood fence panels! Ryan worked with us through the entire process to ensure the fence panels matched our vision. Thank you and we love them!!
Unlike many contractors who aren't at the job site but just direct subs over the phone, I always had Ryan, Matthew, Janice, or someone there to make sure the job was on track and being done right. They started when they said they would, and stayed with the job until it was done. You can tell they take a lot of pride in their work, and they are very accommodating to make sure the customer is happy. I learned many remodeling projects ago that you get what you pay for. I would highly recommend KHB. 
I really appreciated KHB and their attention to detail. They cared if we were happy with their work and followed through on everything we asked. I recommend them highly!
Bathroom Remodeling Case Studies In Livermore And Turlock, CA
Before
After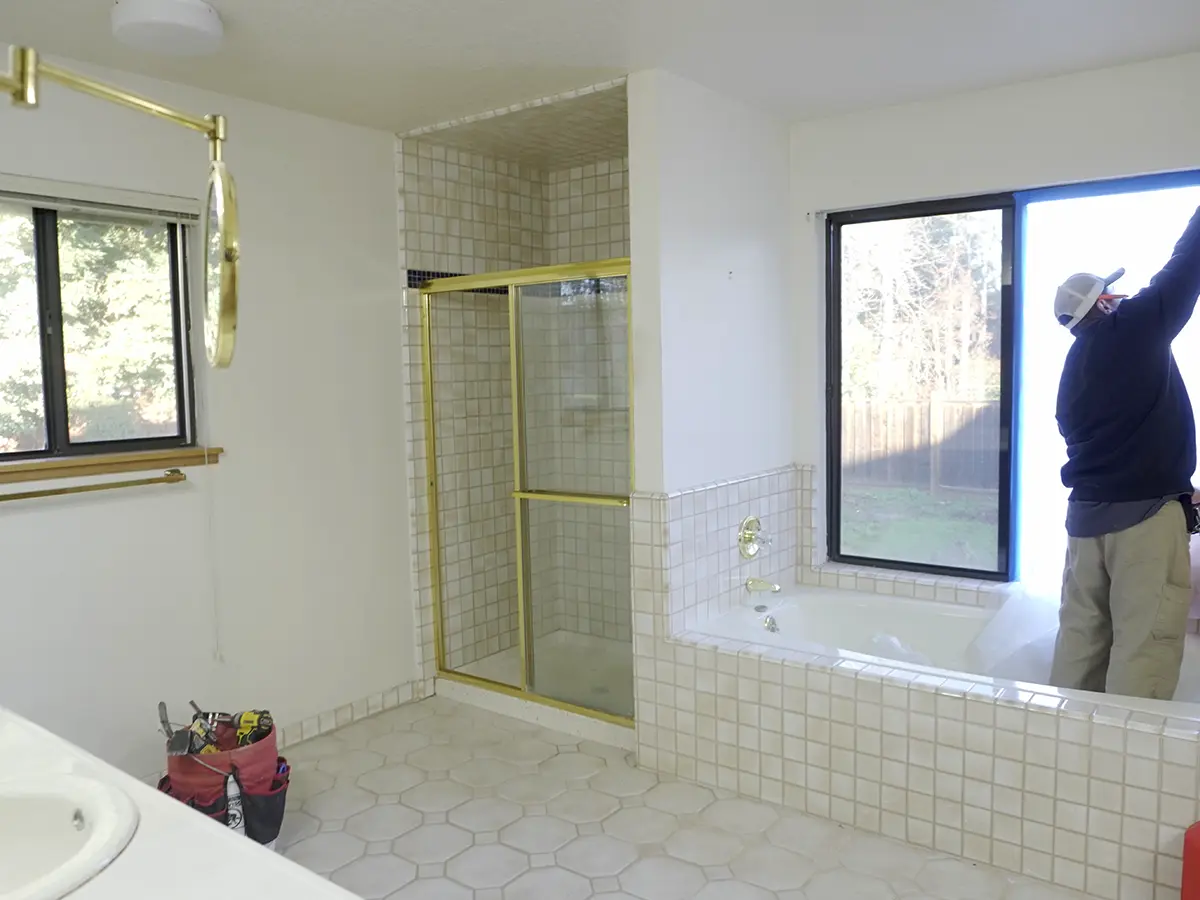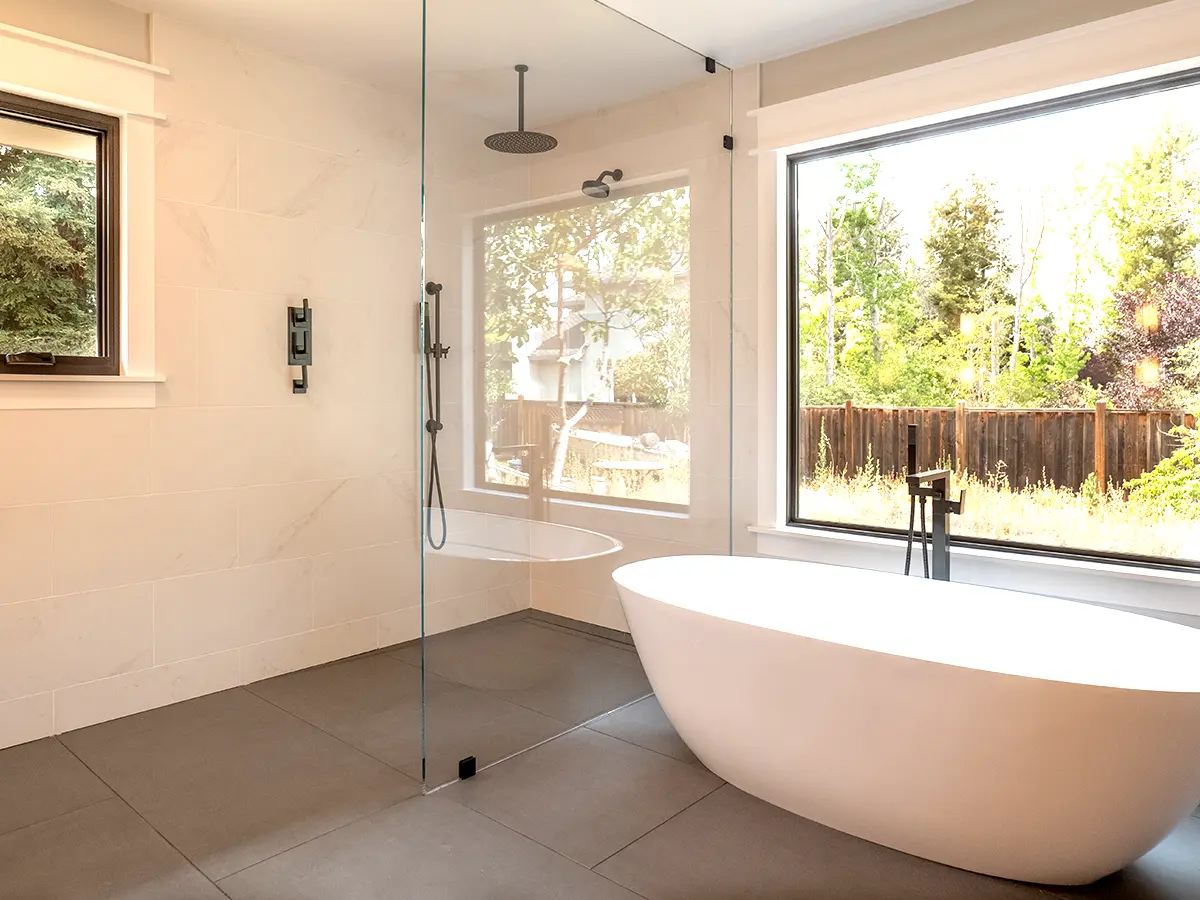 Livermore Master Bathroom Remodel
New, bigger windows changed everything in this bathroom from one of our clients in Livermore. After removing the old shower enclosure, we replaced it with a roll-in Roman style shower with sapphire glass enclosure, rain shower head, and full surround tile. 
A big freestanding tub is the main centerpiece, and a custom double-vanity with designated make-up area makes this bathroom as practical as it is gorgeous.
This 156 ft² bathroom remodel was quoted at $98k, where the tub and filler alone were $10k.
Before
After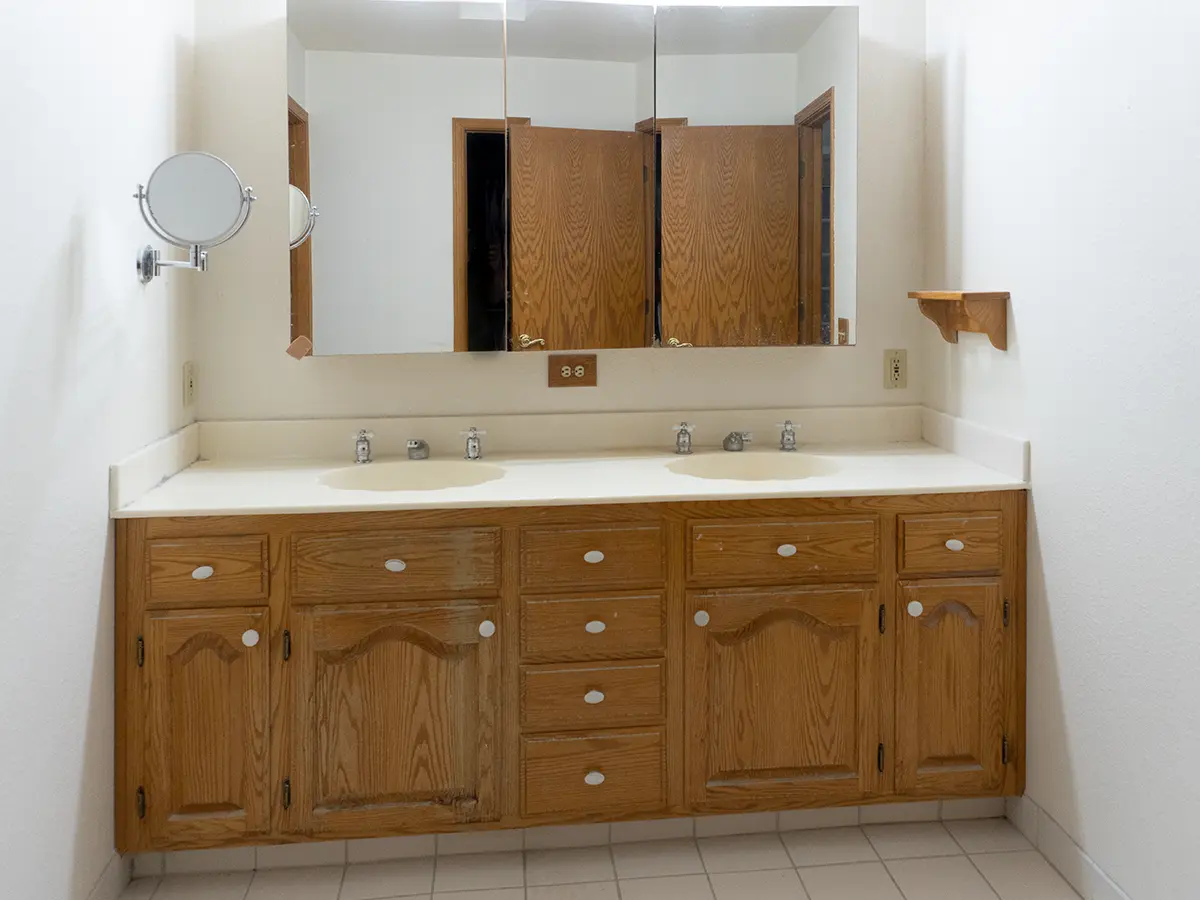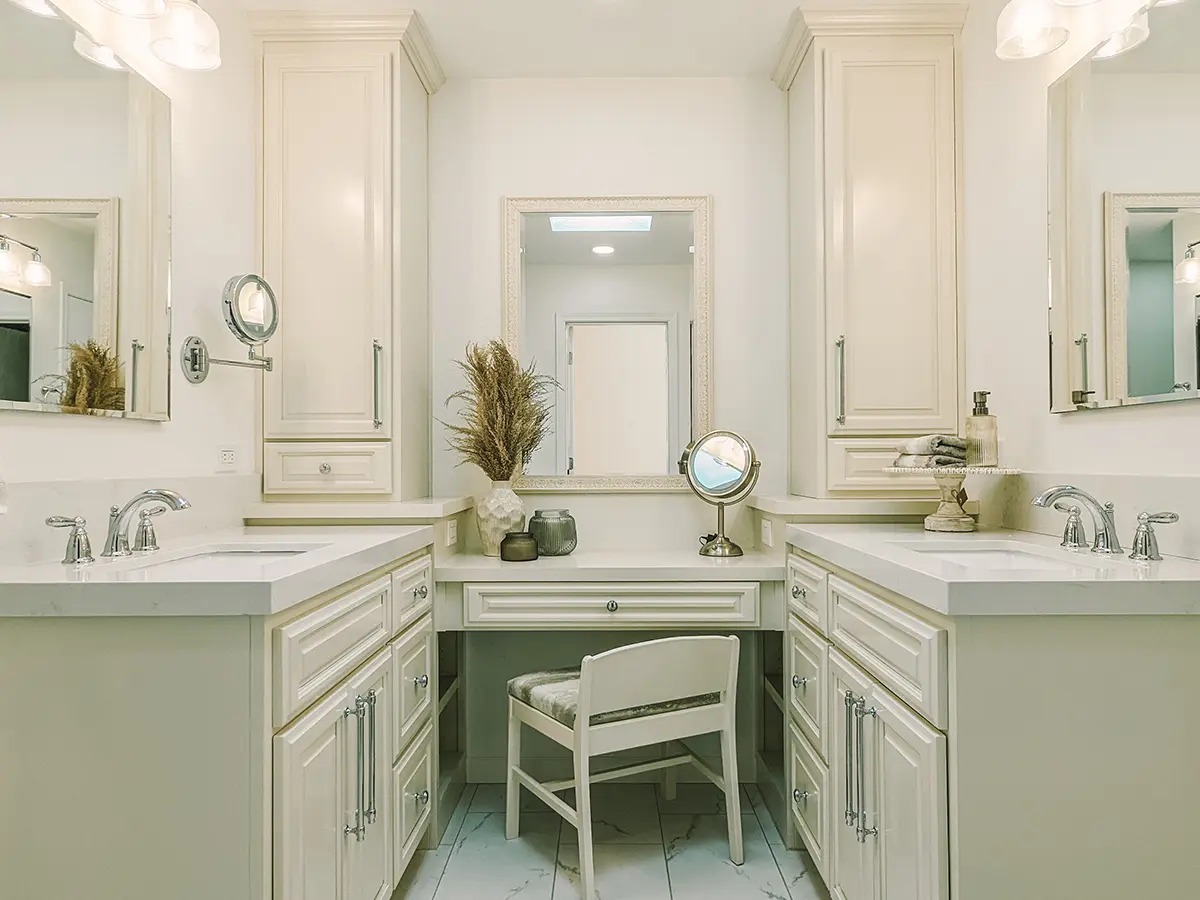 Master Bathroom Remodel in Turlock
A classic example of preparing for the future in their forever home. This couple needed a bathroom that was ready for whatever life was going to throw at them. We pulled out the old tile-in soaking tub and opaque shower and replaced it with a true roll in/no curb shower and walk-in tub. The already small vanity space was maximized with a "His and Her" vanity and a makeup vanity in the middle. We even painted her old make up chair to match the cabinetry.
This bathroom was rounded out with a matching frosted glass enclosure on the new window and glass partition, tile floors throughout and a beautiful tile wainscotting that ties from the shower to the tub, and a state of the art bidet toilet that greets them every morning after their coffee.
This 156 ft² bathroom remodel was quoted at $85k, where the walk-in tub filler alone were $8k.
Before
After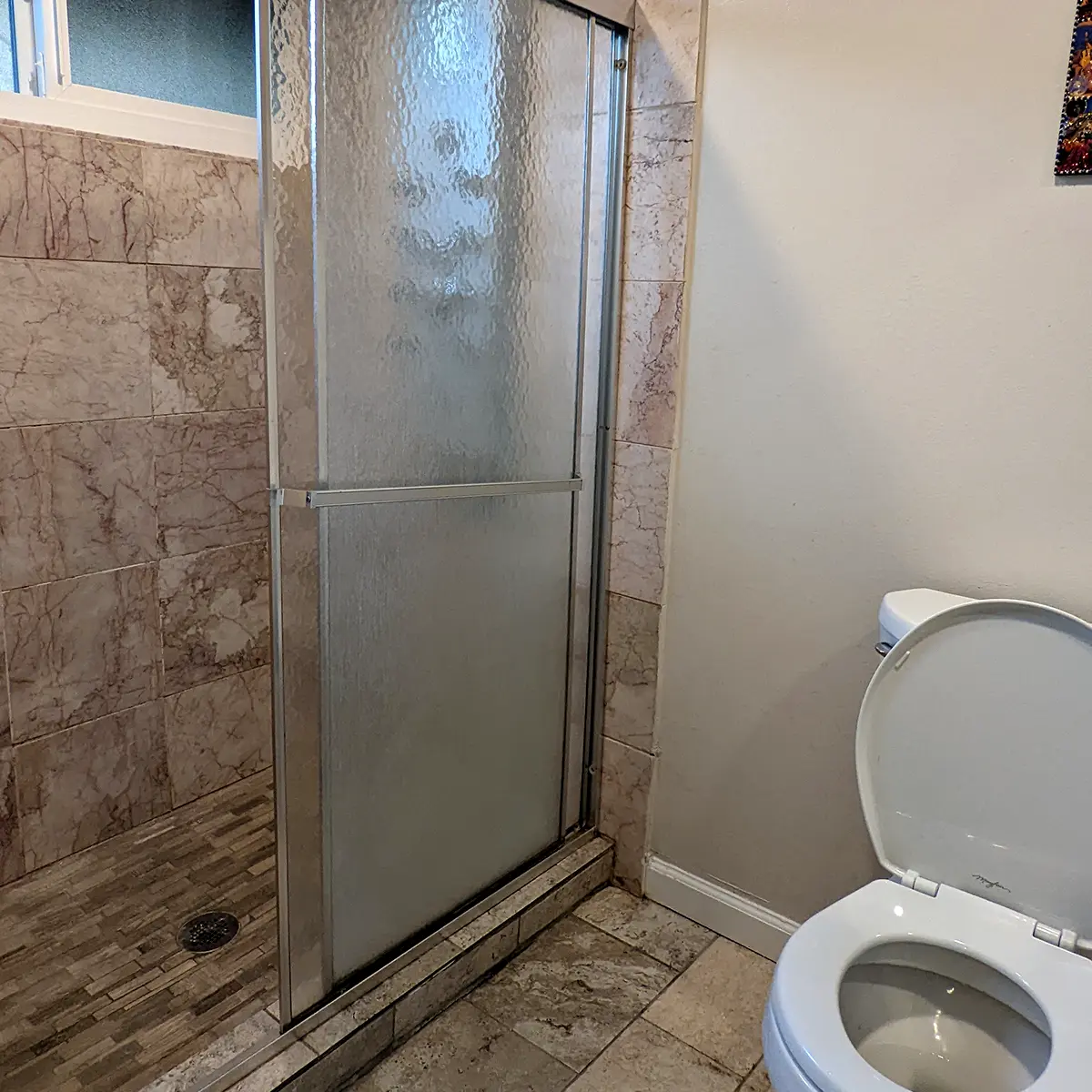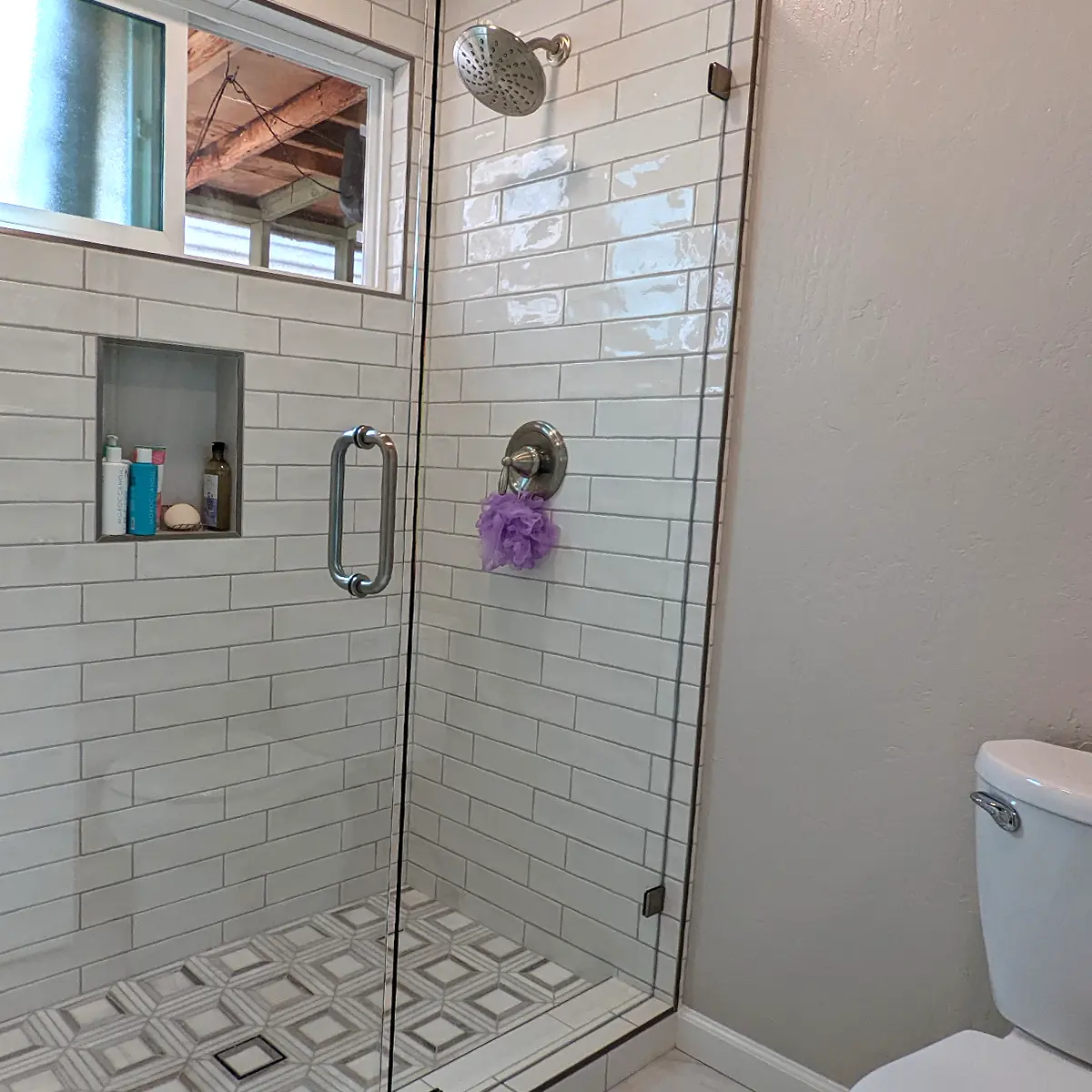 Shower Remodel In Livermore
Showers can make or break a bathroom space, and this shower remodel totally transforms this 40 ft² bathroom.
After removing the bathroom soffit, we added nearly 16 inches to the height of this shower room to really make it feel more open. We added a shower niche for some storage and finished the shower in sapphire glass with a subway tile on a ⅓ brick pattern. We continued the tile out of the shower seamlessly into a new bathroom floor that transitioned without any interruption into her existing oak hardwood floors.
The project was quoted at $35k, where the tile alone was $4k.
Recharge Every Day In A Pristine Bathroom
We match innovative design with flawless execution for your dream bathroom.
Very professional, clean, and attention to details is outstanding. Great crew to have around!
Ryan took our vision of enclosing our existing patio and making it a four seasons room and made it happen. It looks exactly like our vision…the crew is on time, professional and at the end of the day the work area is clean. We had a few bumps in the road but Ryan took care of everything…KHB cares about their customers and goes the extra mile to make your visions a reality!
KHB Construction and Ryan Kelly built us 4 custom free standing stained redwood fence panels! Ryan worked with us through the entire process to ensure the fence panels matched our vision. Thank you and we love them!!
Home Renovation And Additions Case Studies In Modesto And Livermore, CA

Before
After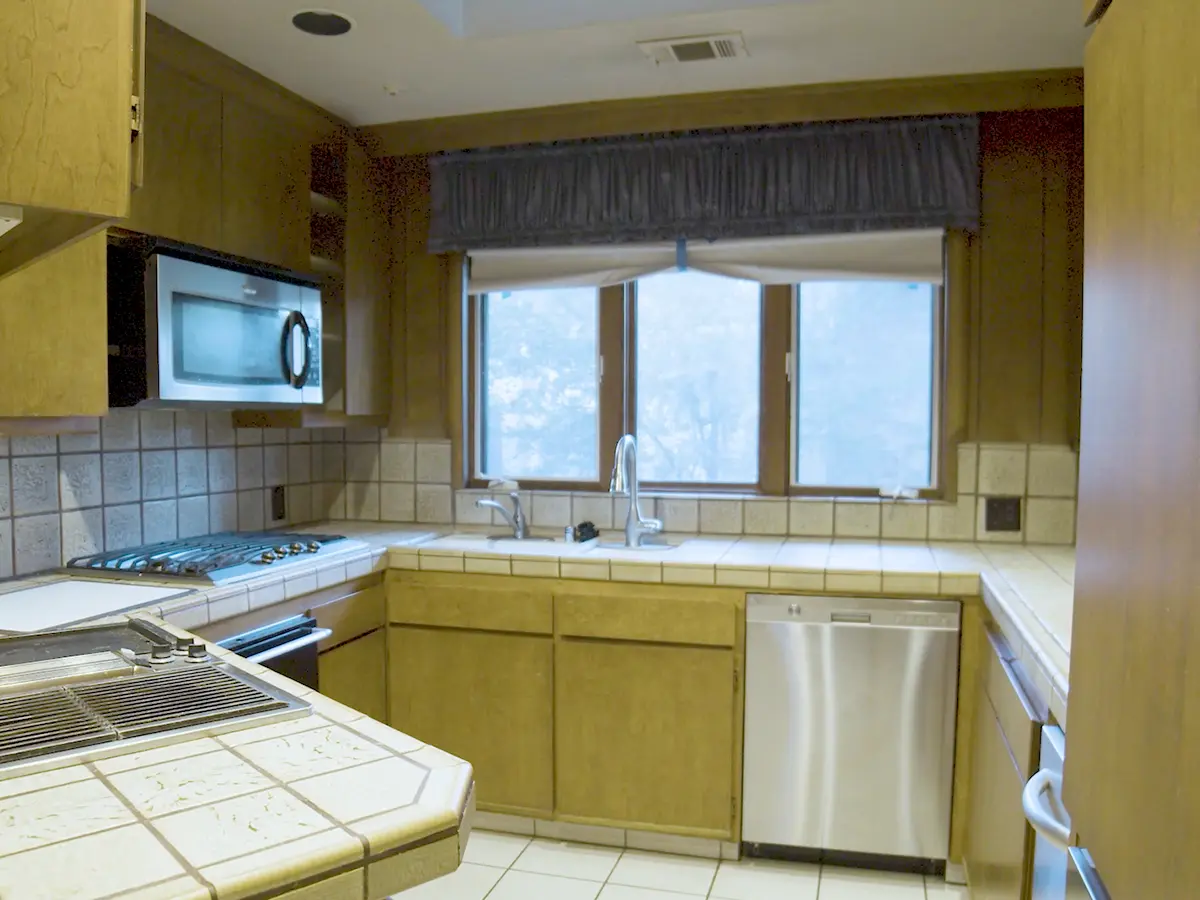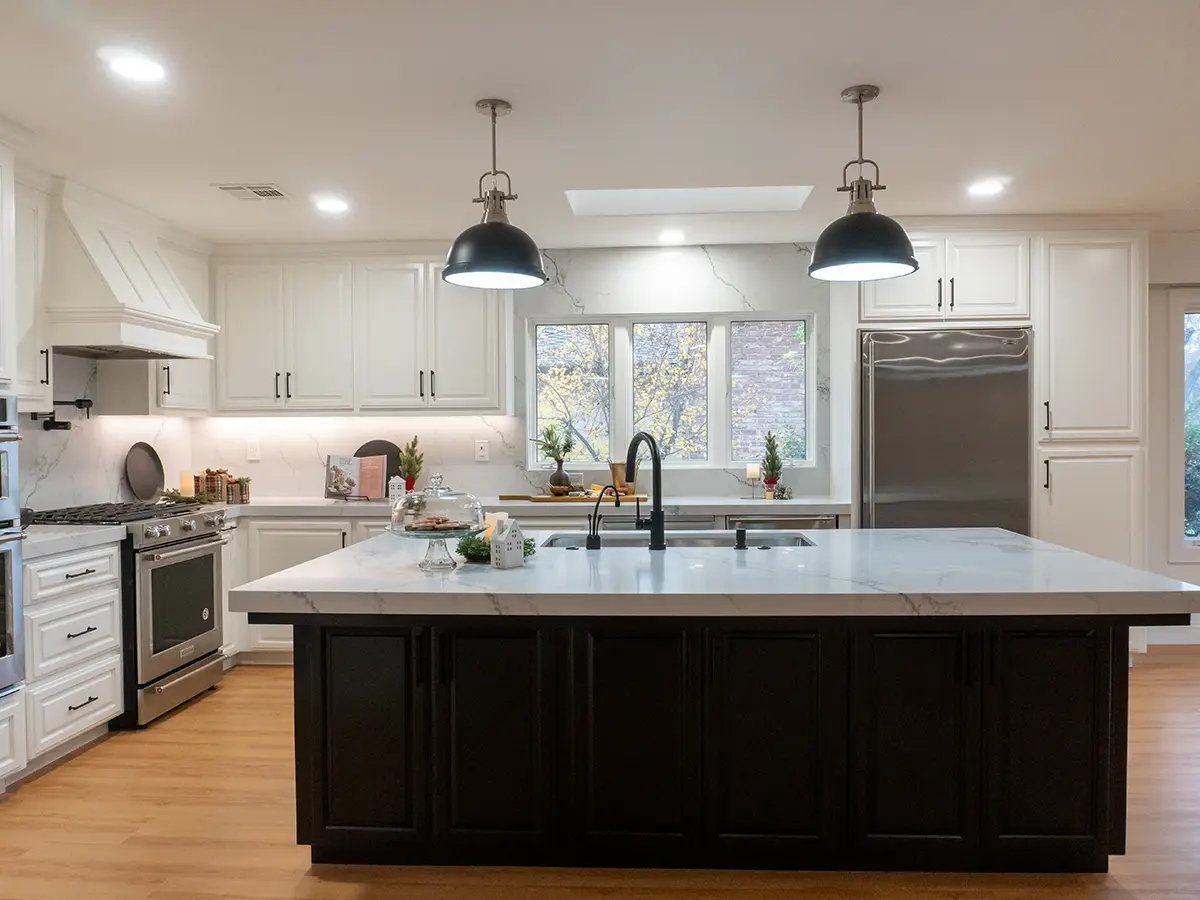 Full Home Renovation in Modesto
From this 3,120 ft² full home renovation you're seeing the kitchen area with custom cabinets, layout reconfiguration, upgraded appliances, and custom kitchen island.
The rest of the home remodel included a full grand open foyer, a custom staircase, relocating the half bathroom on the second floor, and remodeling the master bathroom with a new layout to really accentuate the available space. We also created a new dining area with family layout, and a custom "Harry Potter" style cat box room with dedicated electrical and ventilation for their furry friends alone time.
This full home remodel was quoted at $420k, where the kitchen and bathroom cabinetry alone were over $90k.
Before
After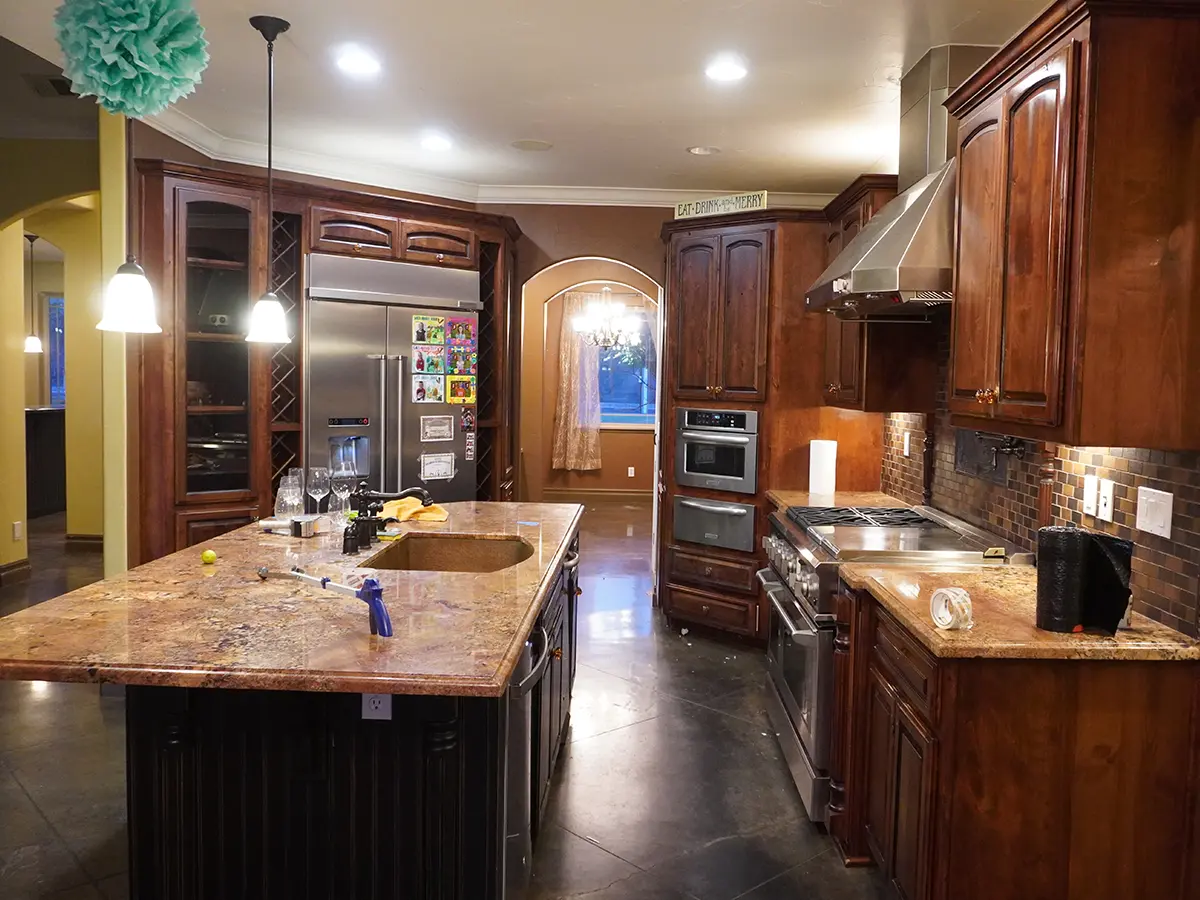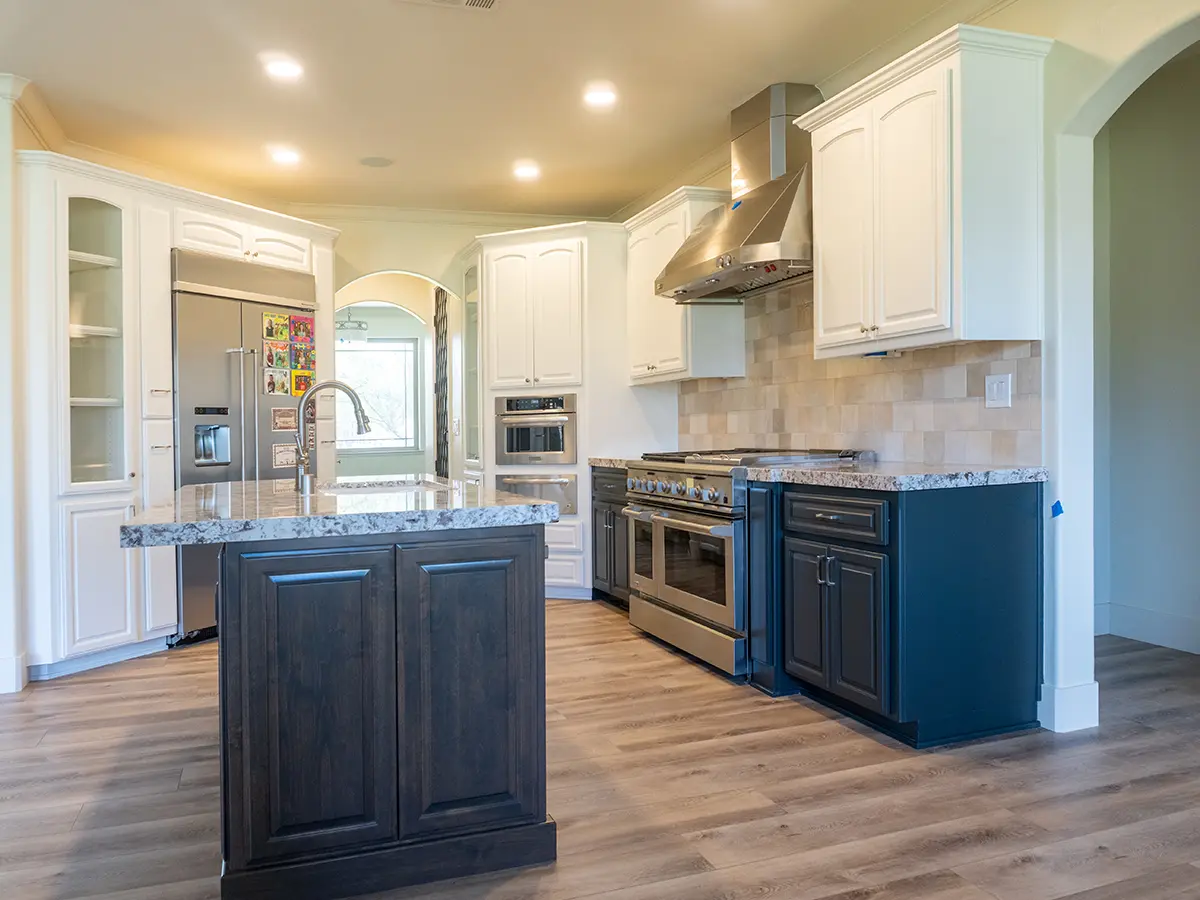 Kitchen, Living Room, And Bar Room Renovation
This open-space home measured 3,980 ft², and the renovation started with the kitchen, where our client chose to refinished their sturdy hardwood cabinets with new doors and drawers. We tied the kitchen design together with new backsplash and countertops, and a refinished bar with new wine fridge.
The rest of the home gas a fresh coat of paint, new flooring and carpet, and a new fireplace.
The whole renovation was quoted at $242k, where the most expensive part was repainting the cabinets throughout the home, at $46k.
Before
After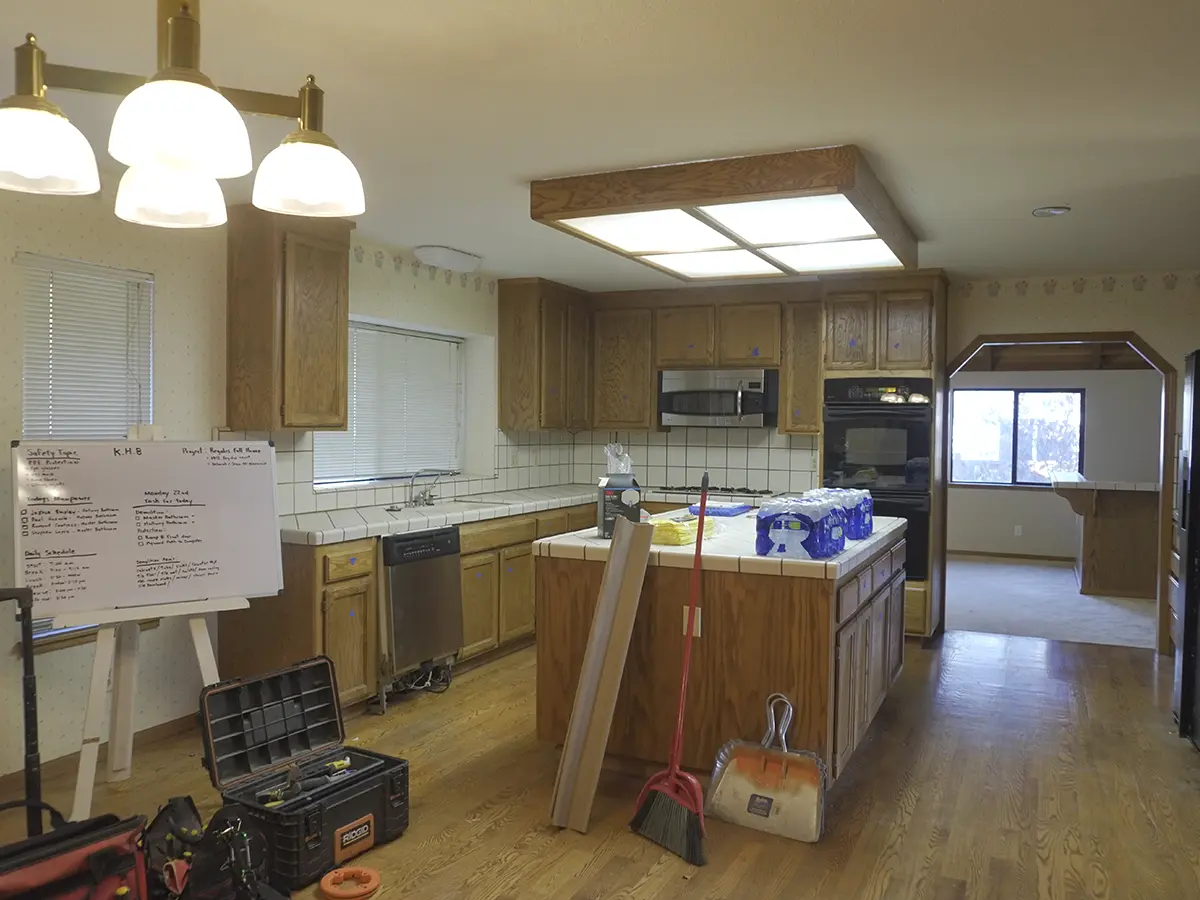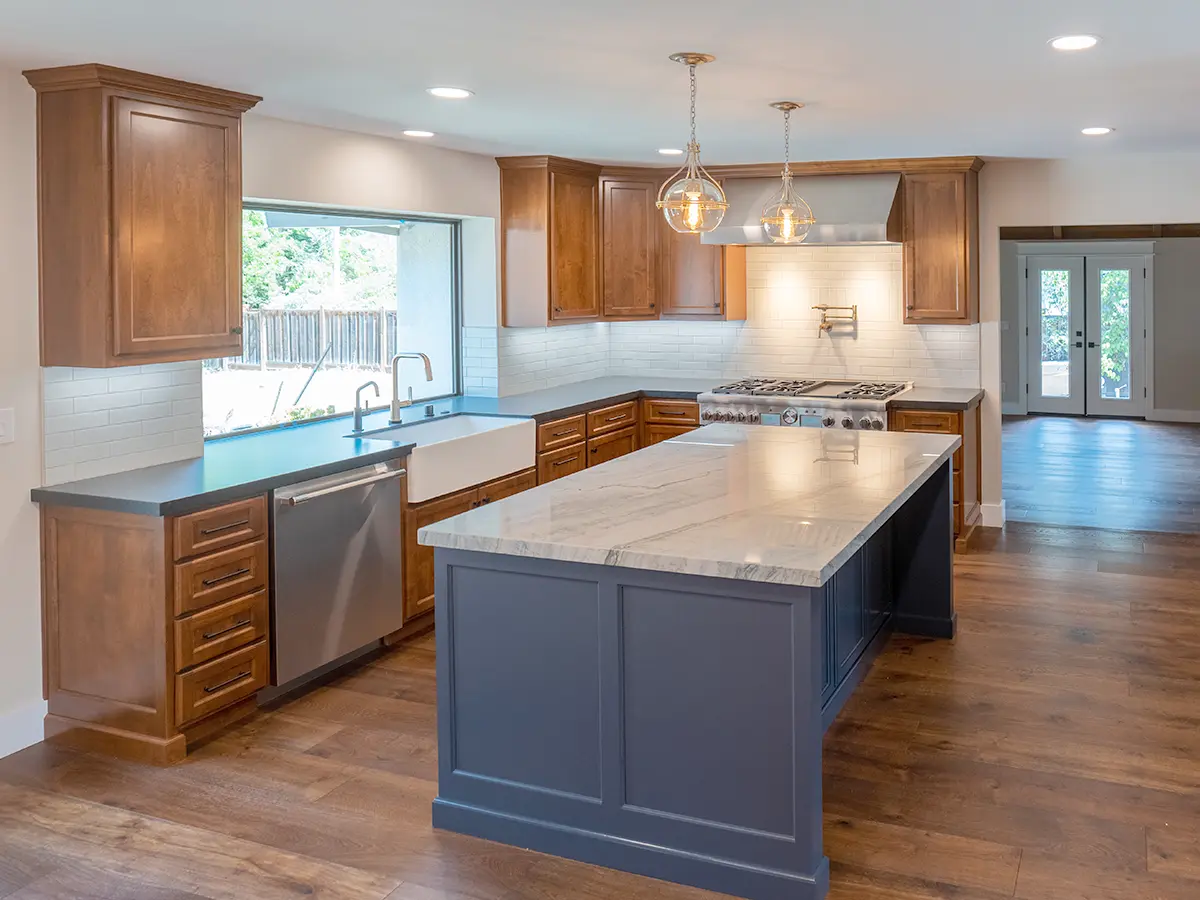 Full Home Renovation in Livermore
Here we have a 5,217 ft² full home renovation with the kitchen being the focus area. Besides custom stain grade cabinetry and a new kitchen island, this kitchen also comes with luxury high-end appliances.
The open-space layout continues throughout the rest of the home with engineered hardwood floors, new Low-E3 windows, and custom recessed track lighting. The hand troweled finish throughout the home dives into beautiful new french doors, a wet bar with dual wine fridges and floating cabinets, and a custom fireplace with a hand selected driftwood mantle made to tie together this modern yet rustic design.
This full home renovation was quoted at $730k, where the windows and custom cabinetry were the most expensive items, at $105k.
Start Living In Your Forever Home
We make design, style, and functionality meet in your place of comfort.
We removed a window air conditioner from the wall, after patching up the hole we needed the wall textured. We were lucky enough to find Ryan. He did a very professional job. He was on time, took care in his work and the wall looks great!
Our latest job was redoing the siding on an old addition to the house. A call to Ryan took care of everything. Again on time, brought it all up to code, we would recommend KHB Construction for any project you might have.
We're very happy with our addition. It turned out beautiful. 
KHB is reliable. They finished the project on time and as promised. Everyone we encountered were very professional and friendly. 
We highly recommend and would use them again.
How do I even begin to say how pleased I am with the workmanship and professionalism that Ryan and KHB provided. From beginning to end everything went smoothly and we are 100% satisfied with the work that was done. The employees are also professional, knowledgeable, and friendly. Any questions I had along the way they answered.
Everyone was always up to date on what was happening and when. I would highly suggest them to anyone needing construction of any kind done on their home. Thanks again KHB.
Add Square Footage And Value To Your Home With An Addition
Get a reliable and high-quality build at a fair price