Under Cabinet Lighting In Modesto, Turlock, Tracy, And More Of CA
Let's illuminate your kitchen with under cabinet lighting!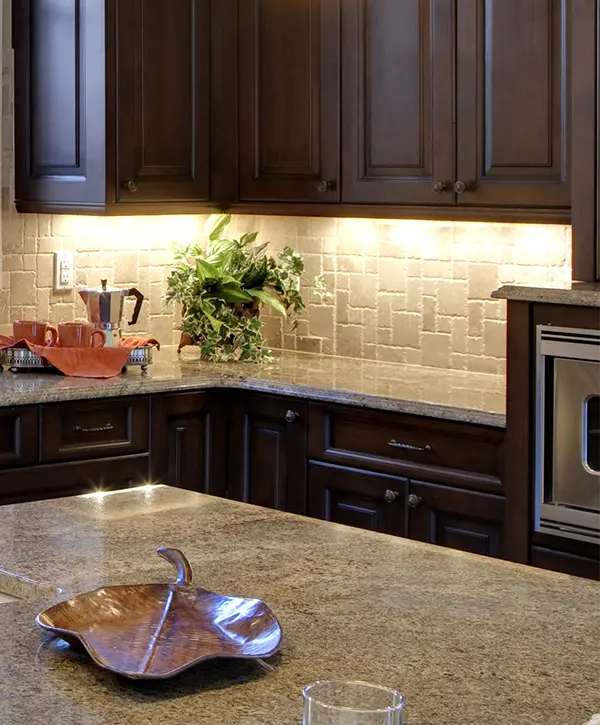 At KHB Construction, we take great pride in turning houses into personalized sanctuaries through our design-inspired remodels that prioritize your needs. As a homeowner, you know that the kitchen is the heart of your home, where cherished memories are made and culinary creations come to life.
With under cabinet lighting, your kitchen will not only become more functional and efficient, but it will also radiate a captivating ambiance that reflects your unique style.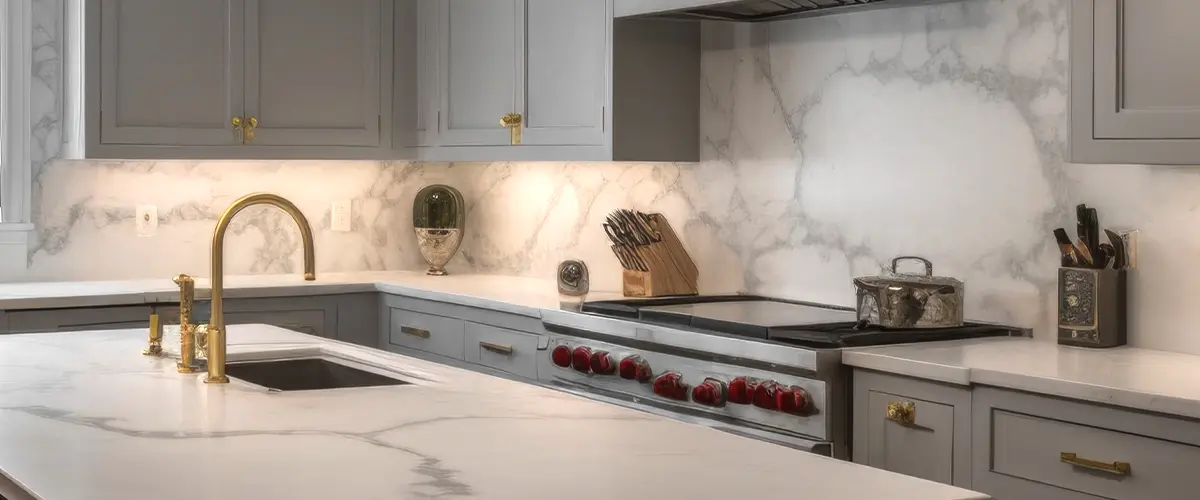 Our confidence comes from years of expertise in kitchen remodels and our commitment to putting your satisfaction at the forefront of everything we do.
The Benefits of Under Cabinet Lighting
When you choose KHB Construction for your under cabinet lighting needs, you'll get a tailored solution that perfectly suits your kitchen cabinets. Here are some of the most common benefits associated with under cabinet lighting.
With under cabinet lighting, you'll enjoy focused and ample light right where you need it the most – on your kitchen countertop. Say goodbye to straining your eyes while chopping vegetables or reading recipes. The task lighting provided by these energy-efficient LED strip lights or puck lights makes your kitchen tasks a breeze.
Under cabinet lights are not just functional; they also add a touch of elegance to your kitchen space. The subtle glow from the light bars or strip lights can transform your kitchen cabinets into stylish focal points, creating an inviting ambiance that impresses family and guests alike.
We understand that energy efficiency matters to you. That's why our best under cabinet lighting options are designed to be energy-efficient, helping you save on your electric bill while brightening up your kitchen. LED lights are the way to go – they provide ample light while consuming less power compared to traditional lighting options.
Our professional electricians will ensure a hassle-free installation process for your under cabinet lights. With various installation options available, including plug-in and battery-powered lights, we'll tailor the setup to suit your kitchen's layout and your preferences.
Want to set the perfect ambiance during late-night trips to the kitchen? Some of our under cabinet lighting options offer remote control or motion-sensing capabilities. You can even achieve voice control integration for a truly futuristic kitchen experience.
Under cabinet lighting adds an extra layer of safety to your kitchen. Instead of relying solely on overhead lights, which might not provide enough light in certain areas, under cabinet lights prevent accidents by ensuring all areas are well-lit. Additionally, LED lights have a longer lifespan, meaning you'll spend less time and effort replacing light fixtures.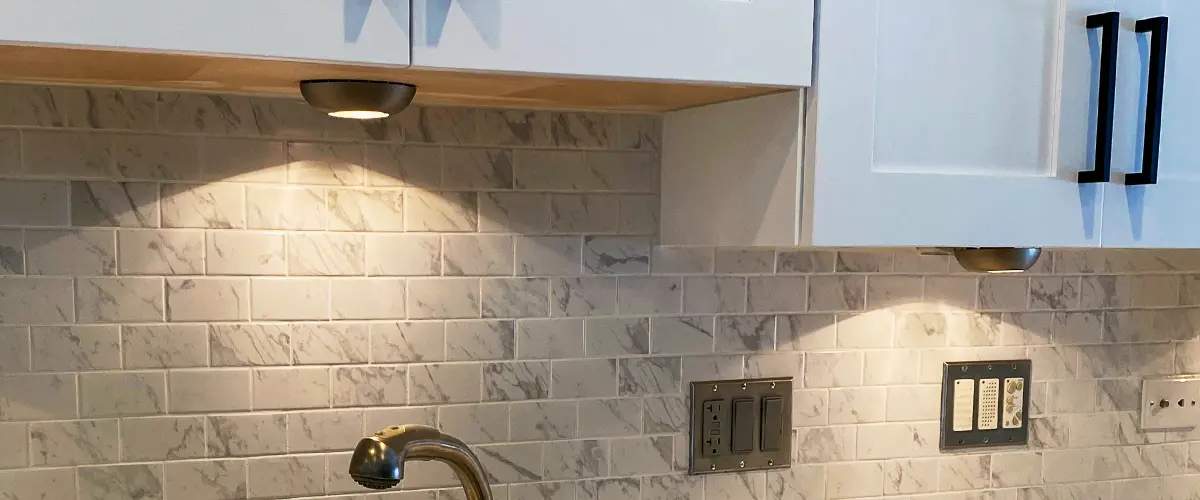 What Our Happy Customers Say
Read their testimonials and find out how our design-inspired remodels have turned their kitchens into personal sanctuaries with the perfect blend of functionality and elegance.
It was my first time remolding a kitchen and used KHB Construction to do so. They are very professional, had great communications throughout the process, and did a better job than I could have every imagined. They pay attention to all the little details and finished the project on time. I would strongly recommend using them for your home needs.
KHB Construction and Ryan Kelly built us 4 custom free standing stained redwood fence panels! Ryan worked with us through the entire process to ensure the fence panels matched our vision. Thank you and we love them!!
Types of Under Cabinet Lighting
Whether you prefer the modern look of LED strip lights, the focused illumination of puck lights, or the versatility of battery-powered lights, we have the expertise to guide you through the selection process and provide professional installation for a seamless and stylish finish.
One of the most popular choices, LED strip lights offer a sleek and modern look to your kitchen. These energy-efficient lights come in various lengths and colors, allowing you to customize the lighting to match your kitchen's style. With long-lasting performance, LED strip lights are a durable and cost-effective investment for your home.
For focused and direct illumination, under cabinet puck lights are an excellent option. These small, round fixtures provide task lighting that's perfect for specific work areas on your countertop. Their space-saving design makes them ideal for kitchens with limited space, and they offer versatility for achieving unique lighting effects.
If you have a larger countertop or prefer more even light distribution, light bars are an excellent choice. These elongated fixtures run along the underside of your cabinets, providing ample light coverage for your entire workspace.
ncorporating LED light fixtures into your under cabinet lighting setup offers a combination of efficiency and design. These fixtures can come in various shapes and sizes, allowing you to choose the ones that best complement your kitchen's aesthetics.
For homes without easily accessible electrical outlets, battery-powered under cabinet lights are a game-changer. These lights operate on batteries, eliminating the need for complex wiring and enabling easy installation anywhere you desire. They're also perfect for late-night kitchen trips or when you need a night light in your kitchen.
Low-voltage under cabinet lighting systems are a popular choice for their energy efficiency and safety. Operating on a lower voltage than traditional lighting, these lights reduce energy consumption and can be an excellent option for eco-conscious homeowners.
Contact us and we'll walk you through a wide range of under cabinet lighting options, so you can select the perfect lighting type to match your kitchen's specific needs and create a warm and inviting atmosphere.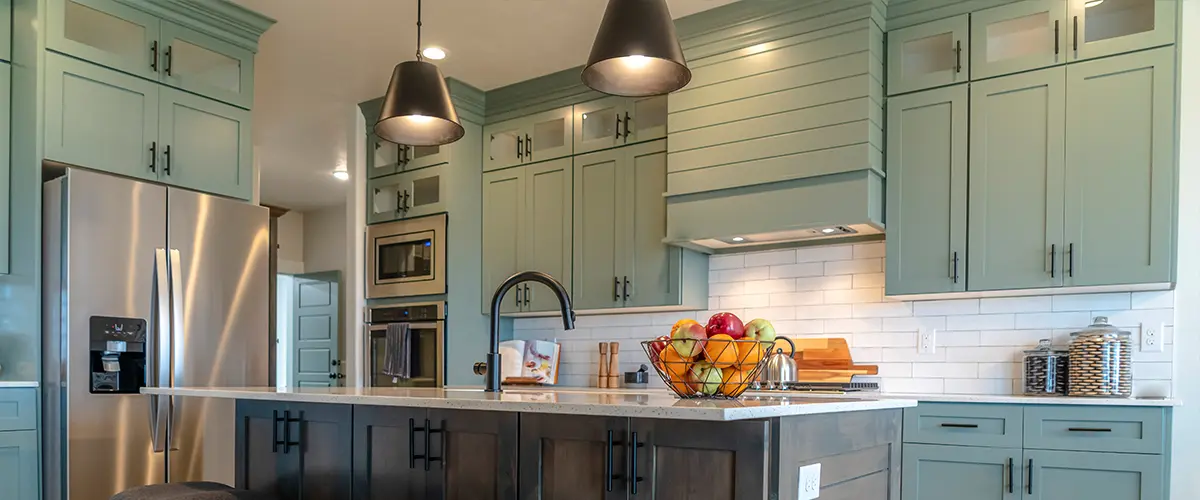 Under Cabinet Lighting FAQs
Talk To California's Kitchen Pros!
Don't hesitate to make your dream kitchen a reality! Contact us today at (209) 528-0255 to schedule a free consultation. 
Our professional electricians and remodeling experts are ready to illuminate your kitchen, ensuring a seamless integration of under cabinet lighting that will make kitchen tasks a whole lot easier!