Door Replacement In Modesto, Turlock, Tracy, And More Of CA
Experience the transformation of your home with stunning new doors.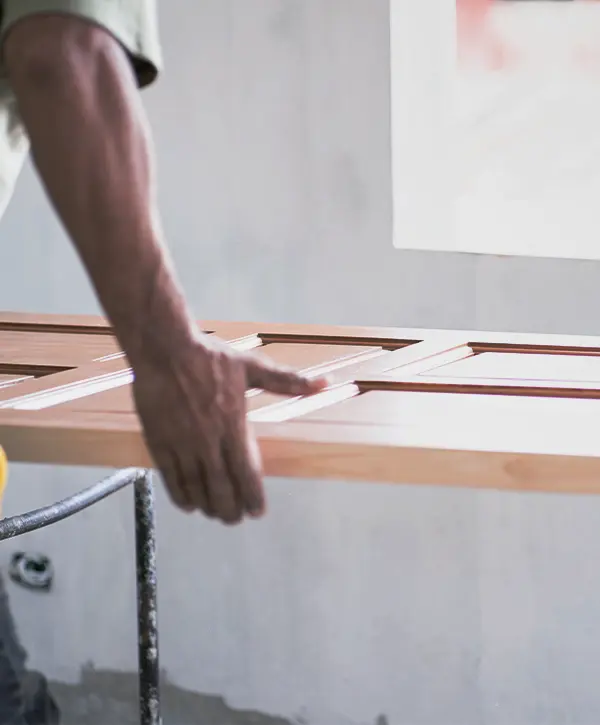 At KHB Construction, we believe in the power of every detail to bring your dream home to life. That's we offer comprehensive door replacement services as part of our tailored home remodeling packages.
We take pride in our excellent customer service and our ability to provide top-tier door systems to our clients. We understand that replacing an old door can be a complex process, requiring careful consideration of factors such as the architectural aesthetic of your home, security needs, and energy efficiency ratings.
Our team is equipped with extensive knowledge and unwavering commitment to helping you navigate this process, ensuring the new door system seamlessly integrates with your home while enhancing its overall value and appeal.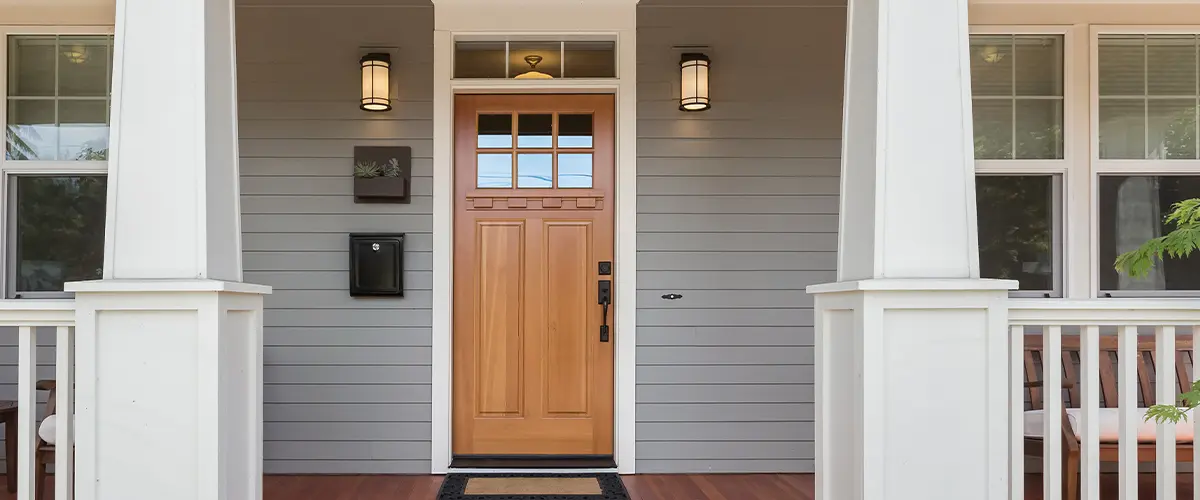 Benefits of Replacing your Door with New One
The benefits that come with door replacement are manifold. A new door can act as a refresh button for your home, manifesting a striking visual transformation while also offering practical advantages.
It is about making a statement, fortifying your home, and creating a more energy-efficient living space. Allow us to delve into the specifics of how door replacement can revolutionize your home experience.
A new door brings with it enhanced security. Quality materials and the latest technology are brought together to deliver maximum protection from forced entry.
This means that you can rest assured in the knowledge that your home is well safeguarded. On top of this, there will also be increased safety for those living in or visiting your home.
A new door is an excellent gateway to improved energy efficiency. Quality materials and superior insulation can reduce heat loss, thus resulting in lower energy bills. Additionally, our experts excel at finding the right door for your home.
We take into account both aspects of style and practicality to ensure that you get nothing short of the best solution for your requirements.
A new door can be an excellent way to boost curb appeal and attract potential buyers or make a great first impression on guests.
At KHB Construction, we specialize in finding the perfect door for your home that speaks to both aesthetics and practicality. We understand that a new door may be one of the first things that people notice about your home, and we take great pride in making sure it is an eye-catching feature.
A simple front door replacement can significantly increase the value of your property. Prospective buyers often look for homes that require little to no immediate maintenance or upgrades. A newly replaced door indicates a well-maintained property and adds to its overall appeal.
Moreover, if you opt for energy-efficient doors, they can be a selling point, portraying the home as environmentally friendly and cost-effective in the long run.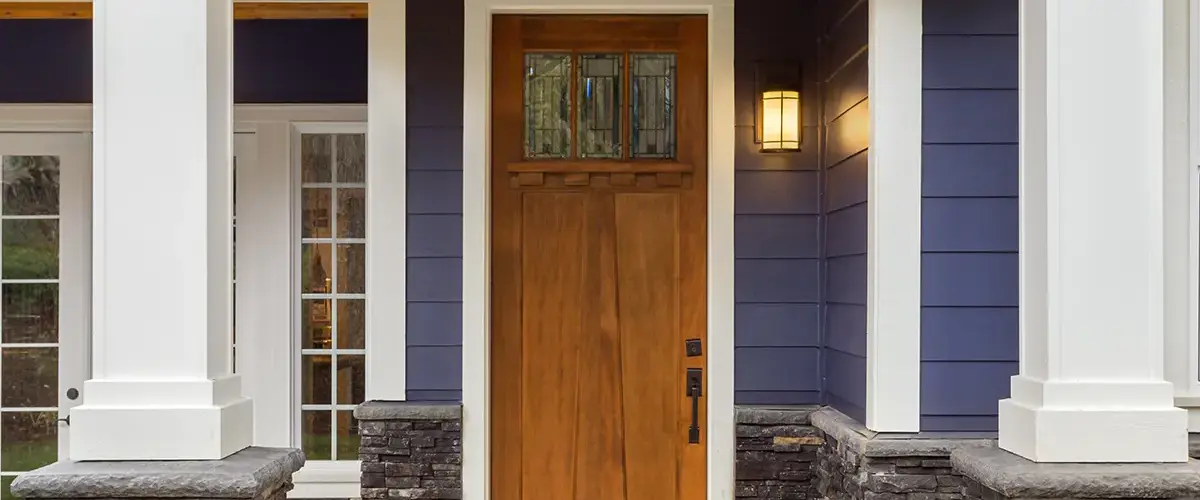 Discover the transformative power of our door replacement service! Contact us today to unlock the potential of your luxury bathroom, kitchen, or home remodeling. Elevate your space to new heights of style and functionality with our expert solutions.
Why Our Past Customers Love Us
We're thrilled to share testimonials from our delighted customers who have experienced the transformative power of our luxury home remodeling services, including our expertise in door replacement.
It was my first time remolding a kitchen and used KHB Construction to do so. They are very professional, had great communications throughout the process, and did a better job than I could have every imagined. They pay attention to all the little details and finished the project on time. I would strongly recommend using them for your home needs.
KHB Construction and Ryan Kelly built us 4 custom free standing stained redwood fence panels! Ryan worked with us through the entire process to ensure the fence panels matched our vision. Thank you and we love them!!
Door Types We Can Install
When it comes to door replacement, KHB Construction provides an array of options tailored to meet your individual needs and style preferences. Let's cover the different door types that can elevate your home remodeling, transforming it into a captivating oasis that exudes charm, and enhances your home's curb appeal.
An exterior door (also known as a front door or an entry door) serves as a crucial link between your home and the outside world. It not only enhances security and insulation but also becomes a striking focal point.
Explore our wide range of stylish and durable exterior doors that leave a lasting impression while improving your home's energy efficiency.
Patio doors serve as a stylish and practical gateway between your indoor living space and the outdoors. A patio door is essentially a large window that provides ample natural light, creating a seamless transition while also enhancing your home's overall aesthetic appeal.
French doors, with their timeless design and classic appeal, effortlessly radiate sophistication and charm. When incorporated into your home remodeling endeavor, these double doors not only elevate the overall aesthetic but also establish a truly majestic entrance.
Interior doors in your home serve both functional and aesthetic purposes, offering privacy while enhancing the overall design. Our wide selection of styles and materials, from single doors to double doors, ensures a seamless transition between rooms.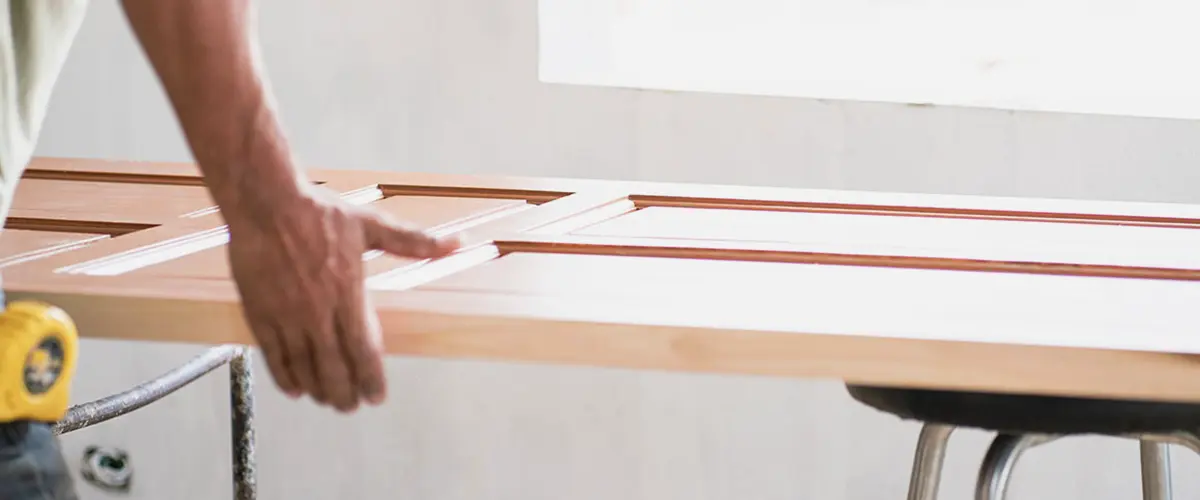 When you entrust KHB Construction with your door replacement project, our licensed contractors take care of everything for you. Contact us today for a free home remodeling quote and let's install new sliding glass doors, secure front doors, and pretty much any other door type your home needs.
Frequently Asked Questions About Door Replacement
Unleash Your Home's Potential with Our Comprehensive Home Remodeling Services
At KHB Construction, we believe in turning your house into a home, a space that mirrors your personality and fulfills your needs. Our expert team is eager to assist in making your home renovation dreams come true.
Don't hesitate to give us a call at (209) 528-0255 or send us a message. Let's discuss how we can bring your vision to life, creating a home that not only looks amazing but also enhances your quality of life.