Shower Remodel In Modesto, Turlock, Tracy, And More Of CA
Experience a stress-free shower remodel in Modesto, Turlock, Tracy, and more of Tri-Valley.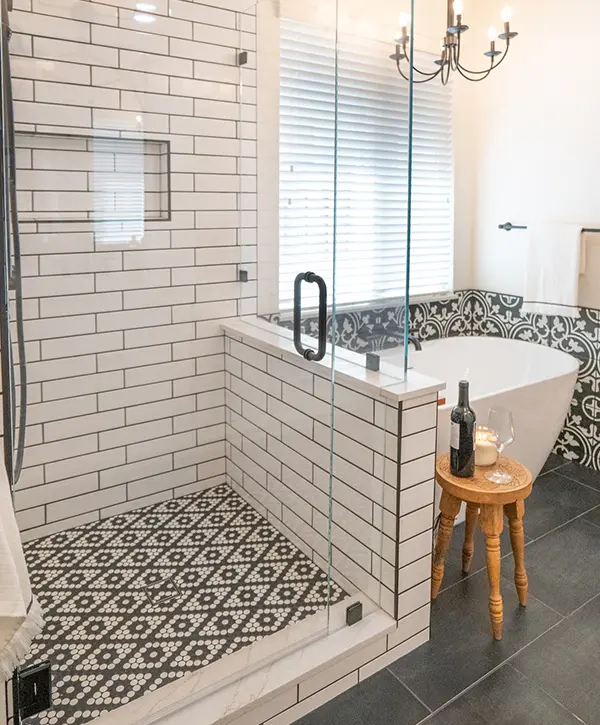 At KHB Construction, we understand your shower is more than just a place to cleanse. It's a sanctuary where you start and end your day and seek solace, relaxation, and rejuvenation.
As a premier provider of shower remodeling services, we are dedicated to helping you transform your ordinary bathroom into an extraordinary retreat.
With years of experience and a passion for excellence, our team at KHB Construction is committed to delivering exceptional craftsmanship so you can get the best services in California.
Whether you envision a modern, sleek walk-in shower, a timeless tile masterpiece, or a complete bathroom renovation, we have the expertise and creativity to bring your dream bathroom remodel to life!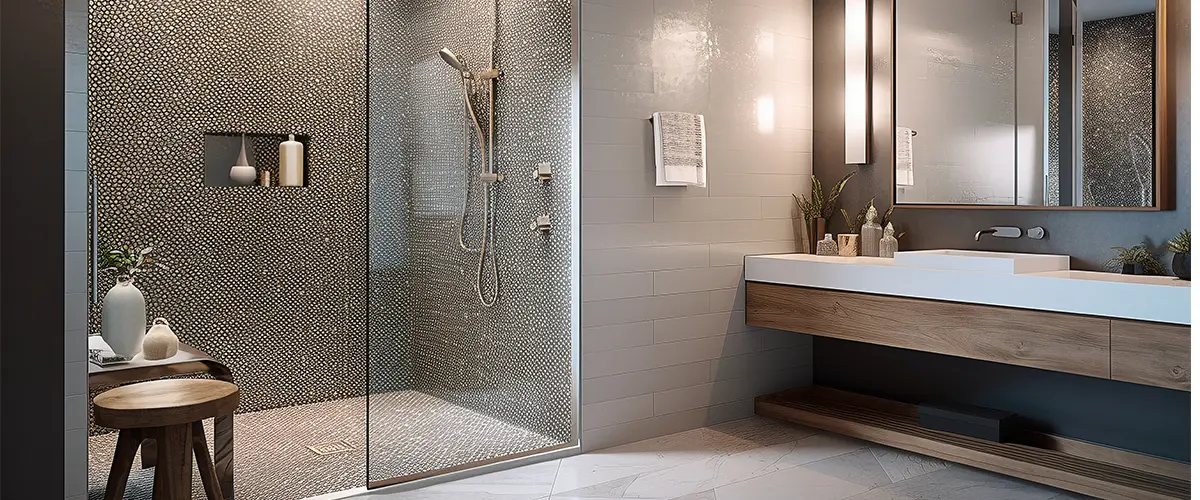 Signs You Need a Shower Remodel
Are you looking for a way to upgrade your bathroom, make it look more modern, and increase its value? If so, then a shower remodel might be the perfect solution.
A shower remodel can transform an old and outdated bathroom into something that looks stylish and luxurious.
With the right design choices, you can create a space where you feel relaxed and refreshed after every shower. But how do you know if your current shower needs an upgrade? Here are some signs that it's time to start planning your new shower remodel!
Deteriorating or worn-out materials
If the shower tiles are cracked, chipped, or missing, and the grout is discolored or crumbling, it's a clear sign that your shower is in need of attention. Additionally, if the shower floor is stained, damaged, or slippery, it may be time for a remodel.
Poor water pressure or inefficient fixtures
If you're consistently dealing with low water pressure or outdated fixtures that don't provide a satisfactory shower experience, a remodel can help address these issues. Upgrading your showerhead, faucets, and plumbing system can enhance water flow and efficiency.
If you're noticing water leaks or signs of water damage, such as peeling paint, warped walls, or the growth of mold and mildew, it's important to take action right away. These issues can cause harm to the structural integrity of your home and put your health at risk, which is why it's critical to consider remodeling your shower as soon as possible.
If you feel like your shower looks old-fashioned or doesn't fit your style, you could consider remodeling it. As time passes, new trends and designs become popular, and updating your shower can give your bathroom a new contemporary appearance that matches your preferences.
A shower remodel can enhance its functionality if it doesn't meet your needs for space, storage, or accessibility. You can consider options such as adding shelves or niches for toiletry storage, installing a bench or grab bars for convenience and safety, or expanding the shower area for a more comfortable experience.
Little-to-no Accesibility
If you or someone you live with has difficulty moving around, remodeling your shower can make it easier to use. You may want to add features like a shower entry without a curb, grab bars, a shower seat, or a handheld showerhead to meet your specific needs.
At KHB, we offer tailored solutions for any shower remodel project you throw our way, so don't hesitate to contact us.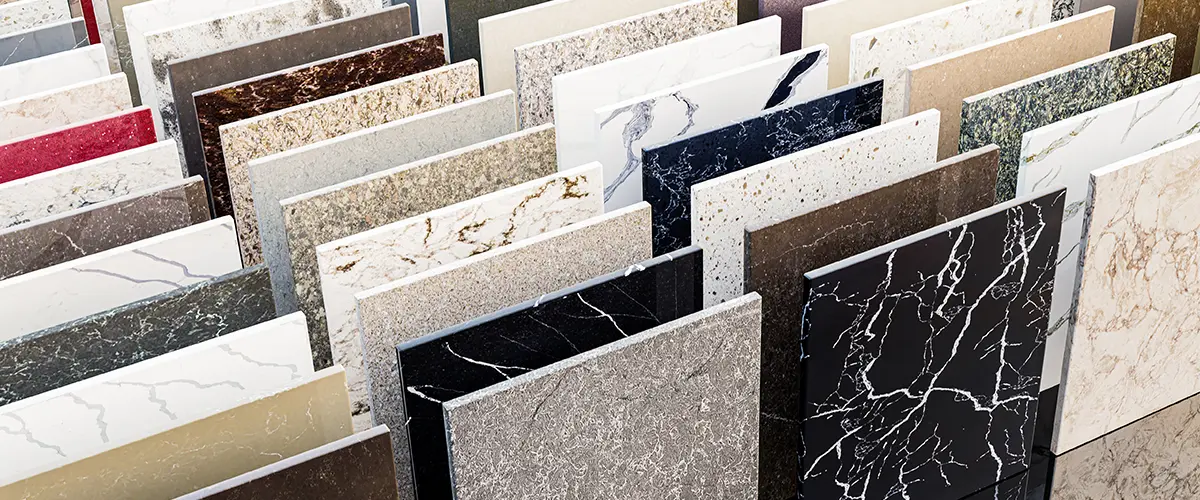 The Benefits of Shower Remodel
Remodeling your shower has several benefits, including improving its appearance, functionality, and safety. It can also add value to your home.
A customized shower can provide a more luxurious and comfortable experience according to your preferences. Upgrading to energy-efficient fixtures and accessibility features can also be a wise investment for your well-being and the efficiency of your home.
Remodeling your shower provides a chance to improve the look of your bathroom with new tiles, fixtures, and materials that match your style and create a welcoming feel.
Remodeling your shower can raise the value of your home. Better bathrooms can appeal to buyers, and a contemporary and efficient shower can be a selling feature if you ever decide to move out.
By remodeling your shower, you can personalize the space to better align with your requirements and way of living. This includes adding features such as built-in storage, seating, or enhancing water flow, making your shower more functional and user-friendly.
Upgrading your shower can make your bathing experience more comfortable. This can be achieved by installing a rainfall showerhead, adding temperature controls, or incorporating steam features to create a luxurious and relaxing atmosphere. Your shower can then feel like a spa-like retreat.
Increased energy efficiency
Remodeling your shower is a chance to improve the energy efficiency of your fixtures and systems. You can decrease your water and energy usage by installing water-saving showerheads, low-flow faucets, and better insulation. This can lead to lower utility bills in the long run.
A shower remodel can help address safety and accessibility concerns. Adding features such as grab bars, non-slip flooring, and a curbless entry can make your shower safer and more accommodating for individuals with mobility challenges or elderly family members.
Contact us today to discuss your countertop installation needs, and let us transform your kitchen into a space for family gatherings!
How Homeowners Feel About KHB Construction
We had our bathtub remodeled into a walk in shower. From the first meeting with Ryan the salesman and Doug the manager of our project it was a great experience.
They worked up a quote and when it was a little over my budget they worked with me to get within my budget. They set us up with a decorator to help us with tile selection and design.
They gave us a detailed schedule of day to day work plans and stuck to it exactly. We are very happy with them and will definitely call them when we're ready to do our kitchen.
Ryan took our vision of enclosing our existing patio and making it a four seasons room and made it happen.
It looks exactly like our vision…the crew is on time, professional and at the end of the day the work area is clean.
We had a few bumps in the road but Ryan took care of everything…KHB cares about their customers and goes the extra mile to make your visions a reality!
What Goes Into a Shower Remodel?
Remodeling your bathroom can be thrilling, particularly when it involves renovating your shower.
If you want to upgrade your old-fashioned tub and shower combo or create a lavish shower space, it's crucial to know the vital aspects of a shower renovation.
Choose from a variety of materials for your shower walls, such as ceramic tiles, subway tiles, mosaic designs, or natural stone. Consider the desired aesthetics, longevity, and ease of cleaning and maintenance when making your decision.
Choosing the right shower door to install can greatly impact your shower's functionality and visual appeal. Options include sliding doors, pivot doors, or frameless glass doors. Frameless doors, in particular, can create a sleek and modern look while providing an open and spacious feel.
The shower head is the centerpiece of your shower experience. There are various types to consider, such as rain shower heads, handheld shower heads, or multifunctional options that offer a combination of spray patterns. 
Choose shower tiles that not only enhance the overall appearance but also meet functional requirements. Consider slip resistance, ease of cleaning, and how well they complement the room's aesthetics. 
To avoid leaks and water damage, it's important to have a dependable and correctly installed shower pan. When selecting a shower pan, consider options like acrylic, fiberglass, or tileable shower pans, considering factors such as durability, ease of upkeep, and compatibility with your chosen shower tile.
For those who desire the versatility of both a bathtub and a shower in one, tub and shower combinations are an excellent choice. This option allows for convenient bathing while offering the flexibility of a shower. Consider the size and style of the tub, as well as the design and functionality of the showerhead and accompanying fixtures.
Contact us today to see how we help you install a separate shower, do some custom tile work, or offer a complete master bathroom remodel.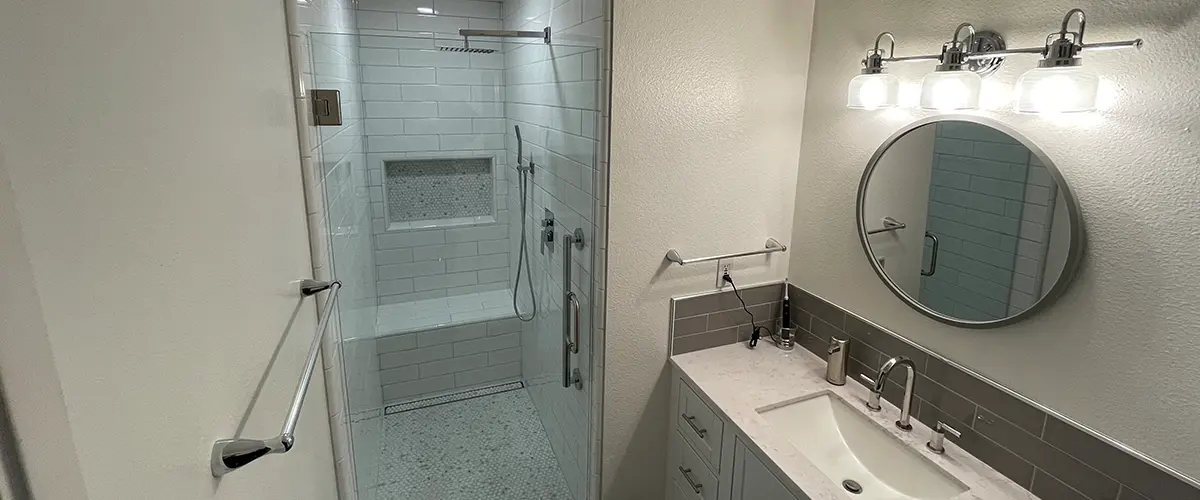 The Perks of Professional a Shower Remodel
To achieve a successful shower remodel, it is important to plan carefully, use skilled craftsmanship, and pay attention to detail. Several important steps are involved in transforming your shower space, from initial design to final touches.
To start creating a new shower, you need to plan and design it. This involves deciding on the layout, materials, fixtures, and accessories and setting a budget. Make sure to keep in mind factors such as limited space, plumbing needs, and your own preferences.
To begin the remodel, we need to prepare the existing shower area by taking out the old shower fixtures, tiles, flooring, and anything else that needs to be replaced. This demolition is necessary to create a fresh start for the upcoming remodel.
If you are planning a remodel, keep in mind that you may need to do plumbing and electrical work depending on the project's scope. This could mean moving pipes and drains, adding new plumbing fixtures like showerheads and faucets, and caring for any lighting or other electrical needs.
You need to add new materials to give your shower an upgraded appearance and better functionality. This involves adding new tiles, flooring, walls, and other surfaces you've picked out. To make sure they last a long time, it's important to follow the correct installation methods.
After installing the new materials, install the shower fixtures and accessories. These include the showerhead, faucets, handles, valves, and any other hardware that you have selected. It is crucial to verify that everything is correctly aligned, sealed, and functional at this point.
To finish a shower remodel, you need to add final details such as applying grout and sealant, installing shelves or niches for storage, adding decorative elements, and ensuring a polished and cohesive look by attending to all details.
We work with the best suppliers and manufacturers in California, so rest assured that all the products we use for your bathroom remodel are top-tier!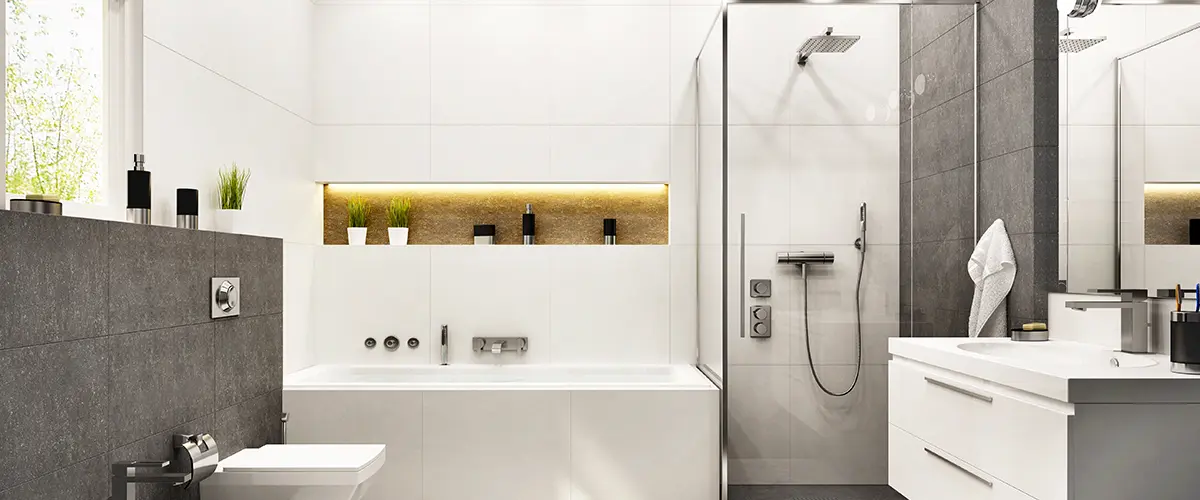 Shower Remodel Questions, Answered
Enjoy Every Minute Spent In The Bathroom
As Modesto's beloved bathroom remodeling company, we'd love to talk about how you like to spend your morning and evening getting ready for your day or preparing for a well-deserved rest.
Drop us a line or call us at (209) 620-0068 and tell us how we can help improve your day-to-day with our custom high-end remodeling services.