Timeless, high-end kitchen remodeling for Modesto, Turlock, Tracy, And More Of Central-Valley & Tri-Valley, CA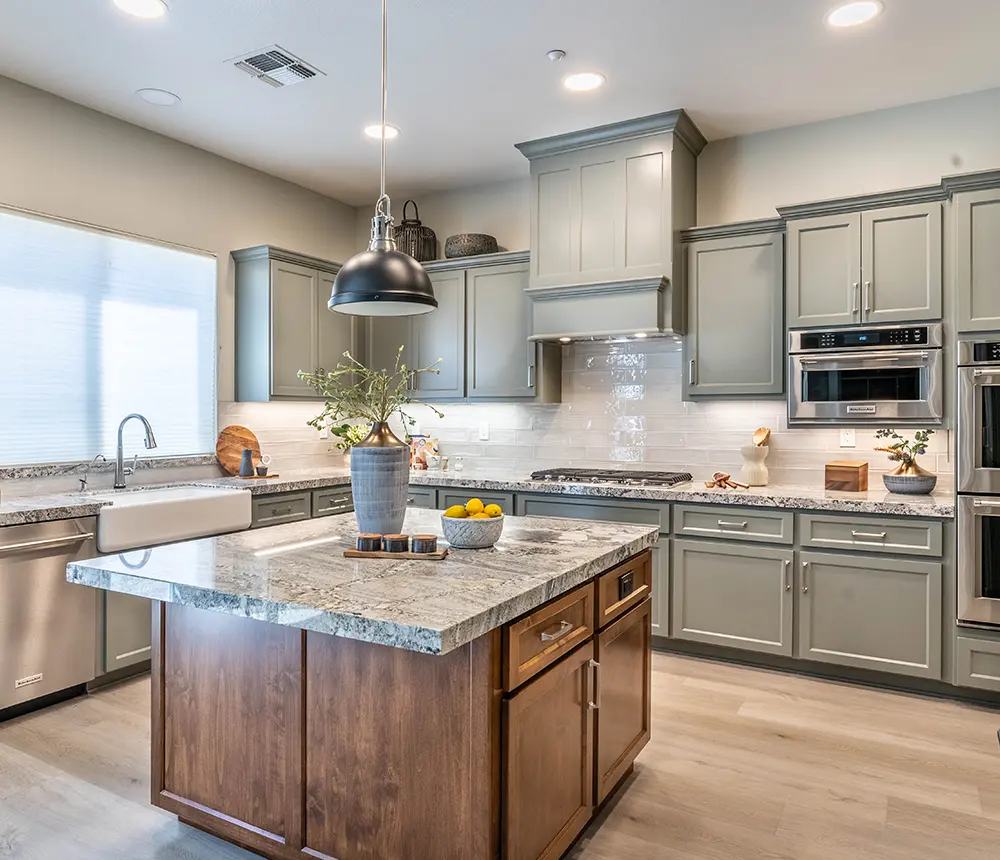 Scroll to discover options, process, and pricing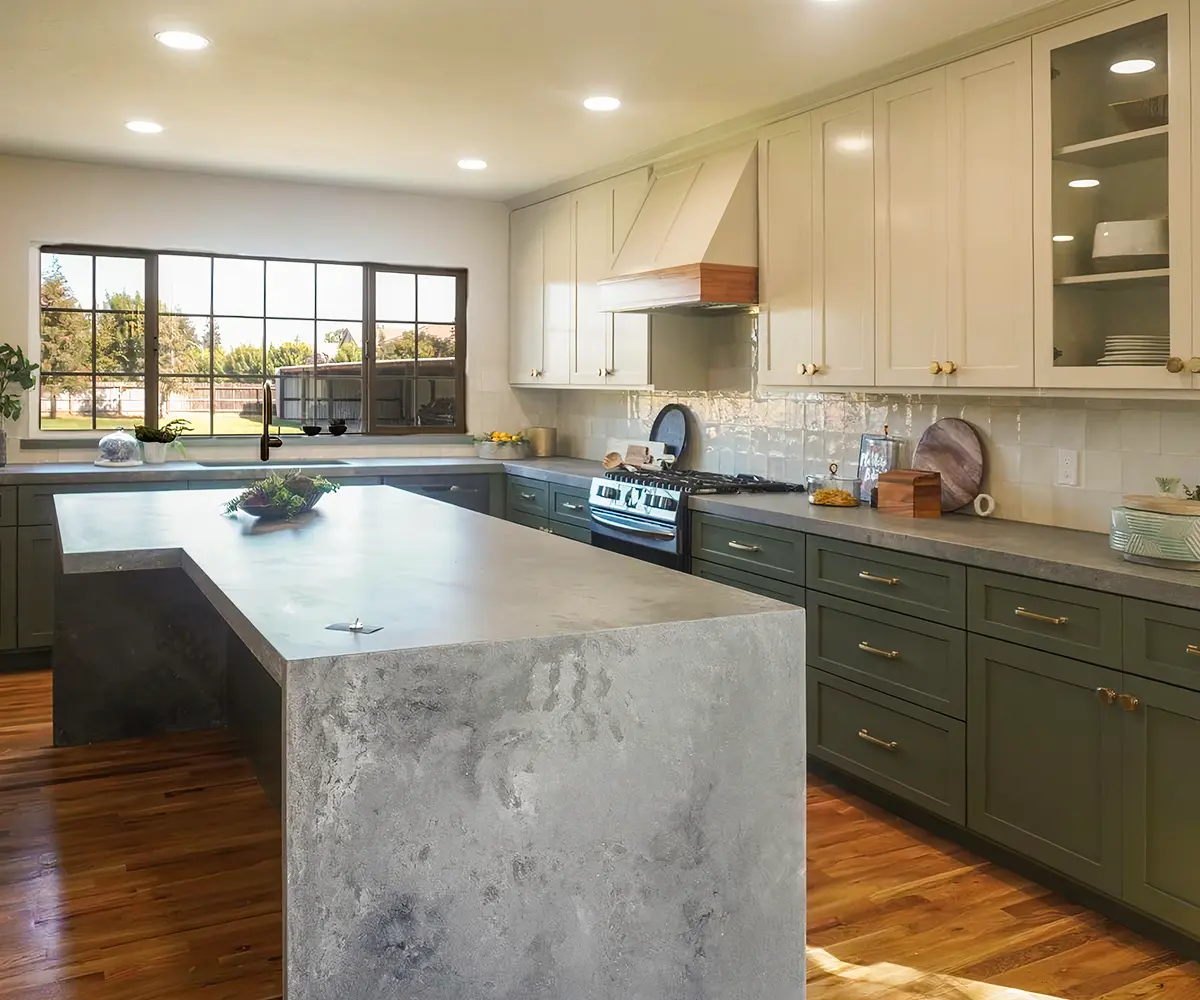 Your Functional, Picture-Perfect Kitchen
Your kitchen is where you come together with your loved ones to enjoy a hearty meal and delight in each other's presence. Such an important space needs to be functional as well as aesthetically pleasing.
A remodel will give your kitchen the optimal flow for everyday needs and a design you'll love. Get ready to enjoy a timeless kitchen that leaves everyone speechless and brings you comfort every day.
Have a design-inspired kitchen with these tailored upgrades:
This Is What Your New Kitchen Could Look Like
Stay In The Know With Your Kitchen Remodel
Kitchen remodels typically take anywhere from 3-8 weeks to complete depending on the scope of work. A simple paint and countertop renovation will be much shorter than one where we move the walls between the kitchen and dining and reconfigure the layout.
We pride ourselves on our work, doing nearly every trade in-house with the exception of some custom work, like custom cabinetry that requires thousands of square feet of dedicated shop space. We have strategically partnered with and vetted dozens of local subcontractors that are truly artists in their chosen field to help bring our clients transformations to life.
Kitchen renovations can range far and wide. With so many aspects of your kitchen that are up for change, the price can vary greatly. Historically, we have seen kitchens in California go as low as $20k, with some simple paint and countertops. Larger kitchens with custom cabinetry, luxury appliances, waterfall countertops, and layout reconfiguration can be as costly as $160k+.
By state law, all work being done to a home requires a permit. Rest assured as we take care of all permitting, architecture, and engineering needed to facilitate your kitchen remodel.
Generally, you don't have to move out. However, eating takeout food for days can become tiresome, so if you can afford it or if you have family or friends who will let you stay with them, it can be a benefit to have a quiet place with a functioning kitchen to use while yours is being built.
We strategically put up dust, floor, and wall protections to partition off the renovation from the remainder of your home. There may be short periods when we'll shut the water off while modifying plumbing. Or your power might be off while we run new circuits for your kitchen. But at the end of every day, the remainder of your home will function normally.
A Pricing Guideline For Your Kitchen Remodel
Before
After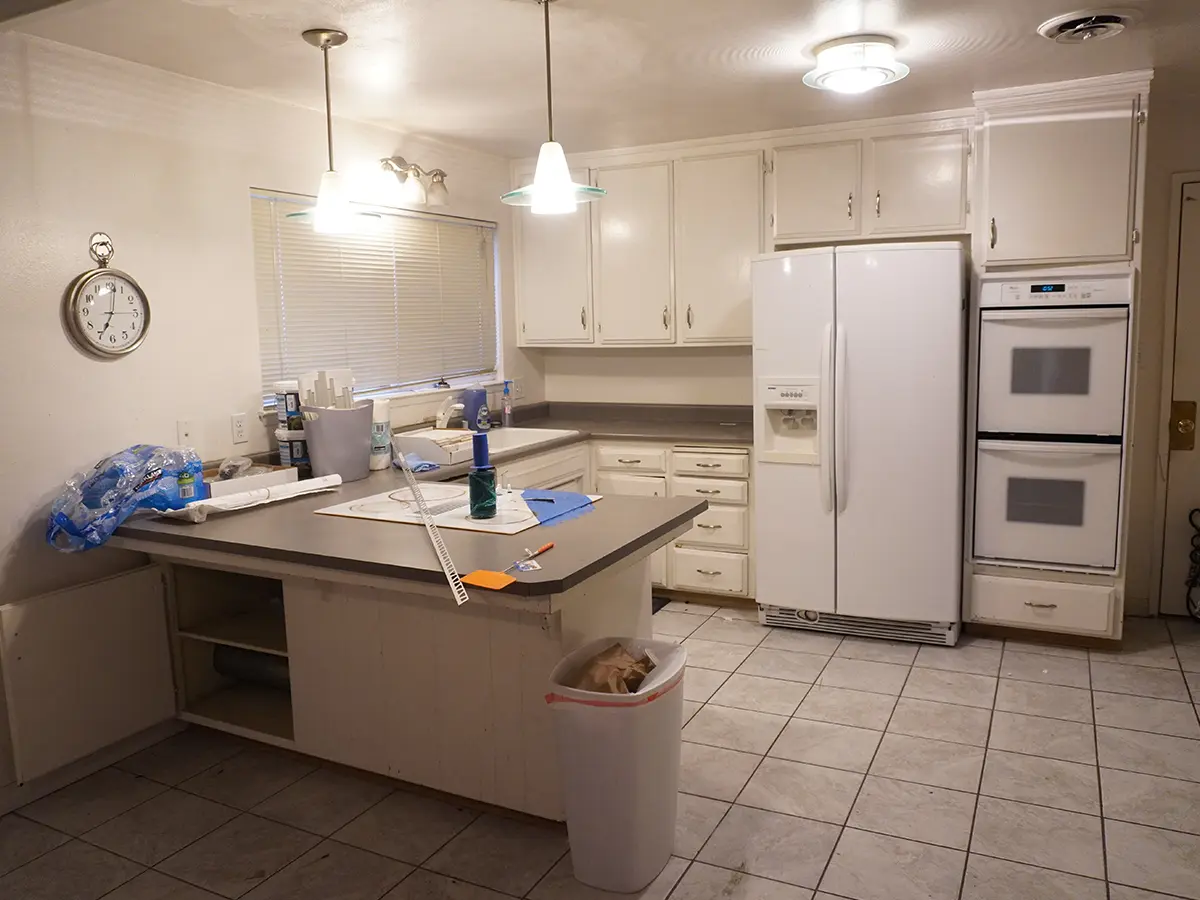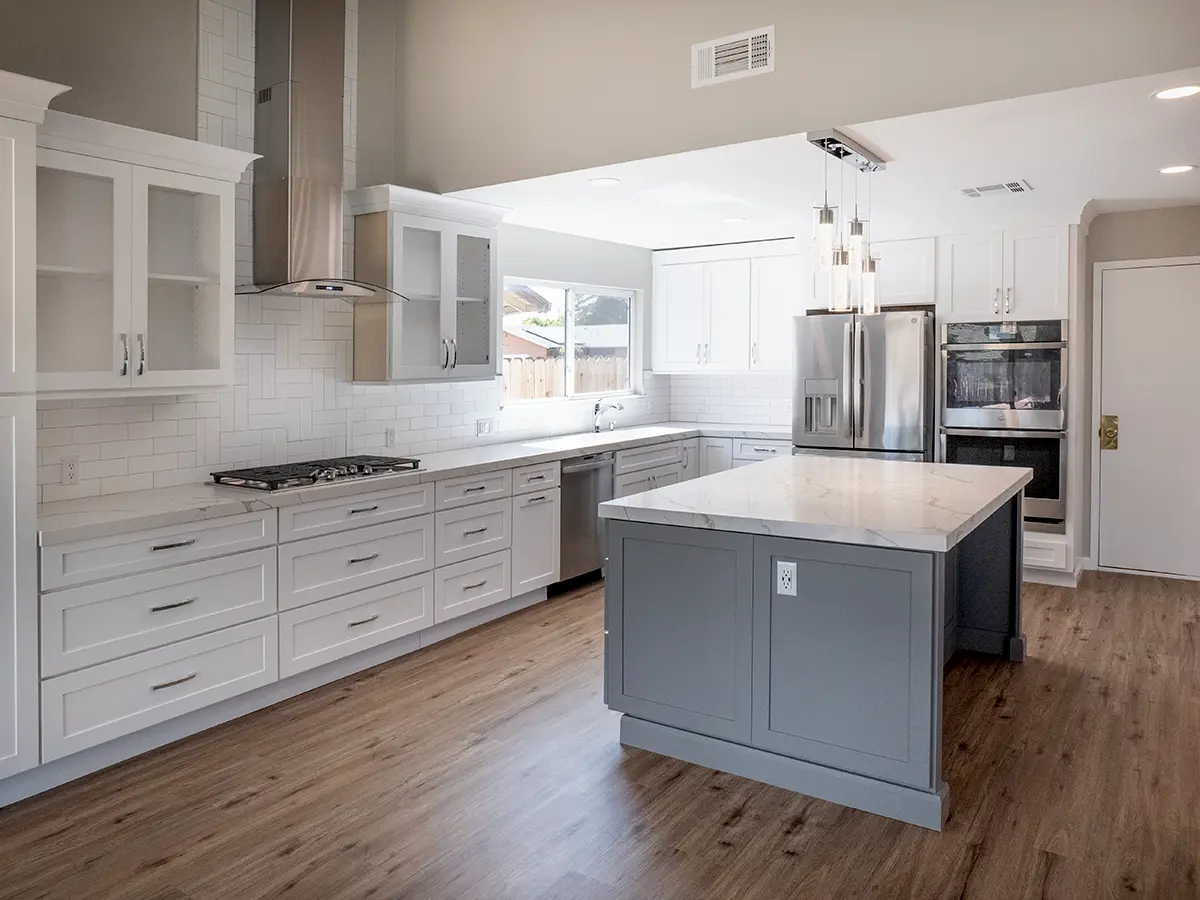 Kitchen Remodel in Stockton
This 248 ft² kitchen remodel included:
The project was quoted at $120k, where the countertops, backsplash, and new flooring came in at over $28k.
Before
After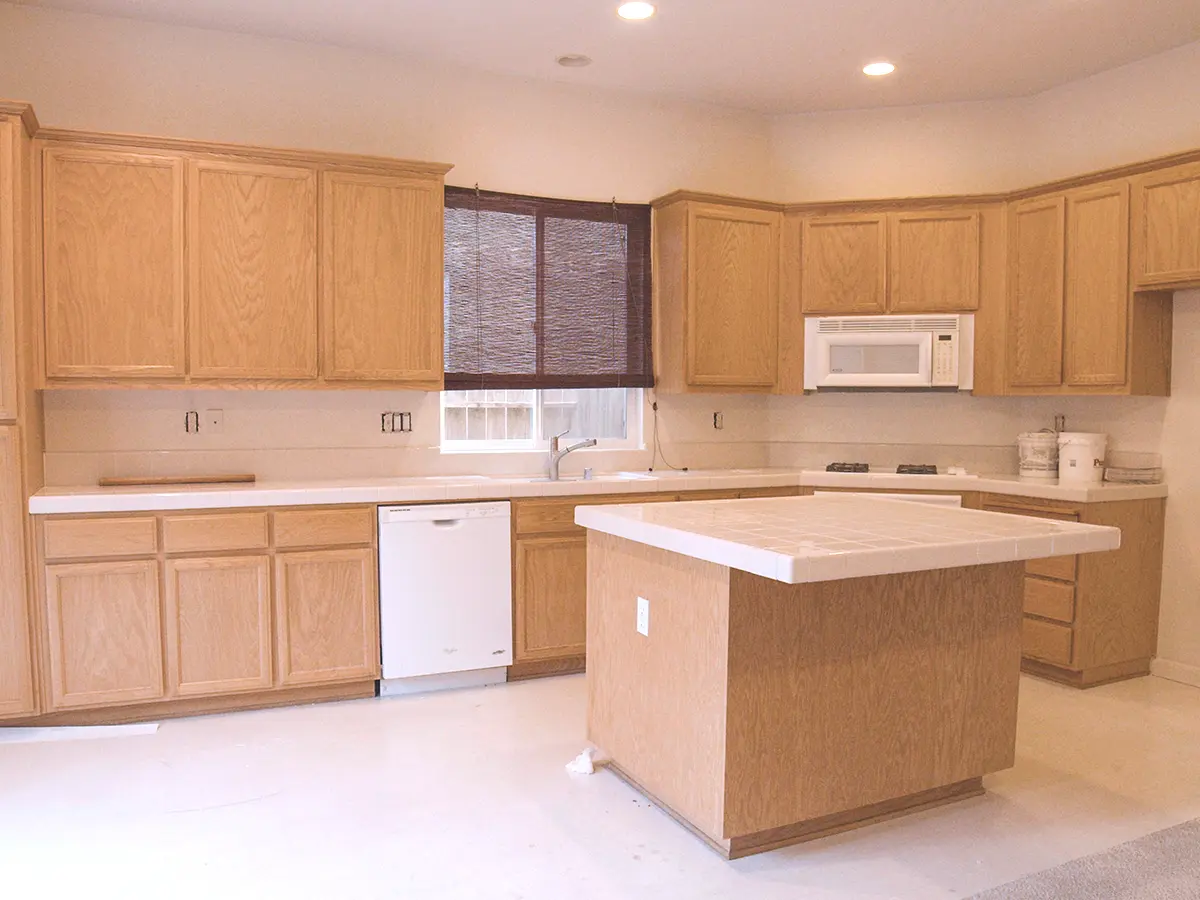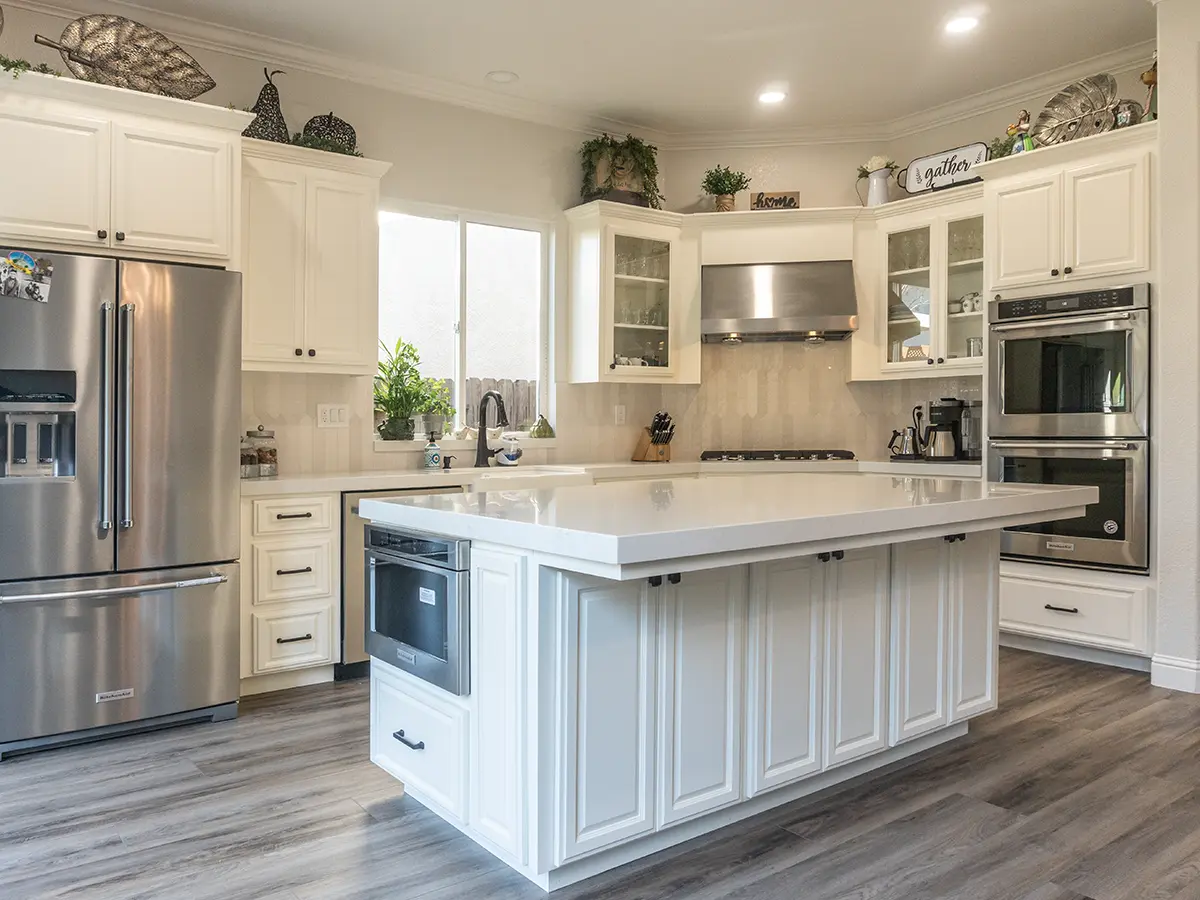 Kitchen Remodel in Riverbank
This 498 ft² kitchen remodel project included:
The project was quoted at $165k where the cabinetry and appliances alone were over $70k.
Before
After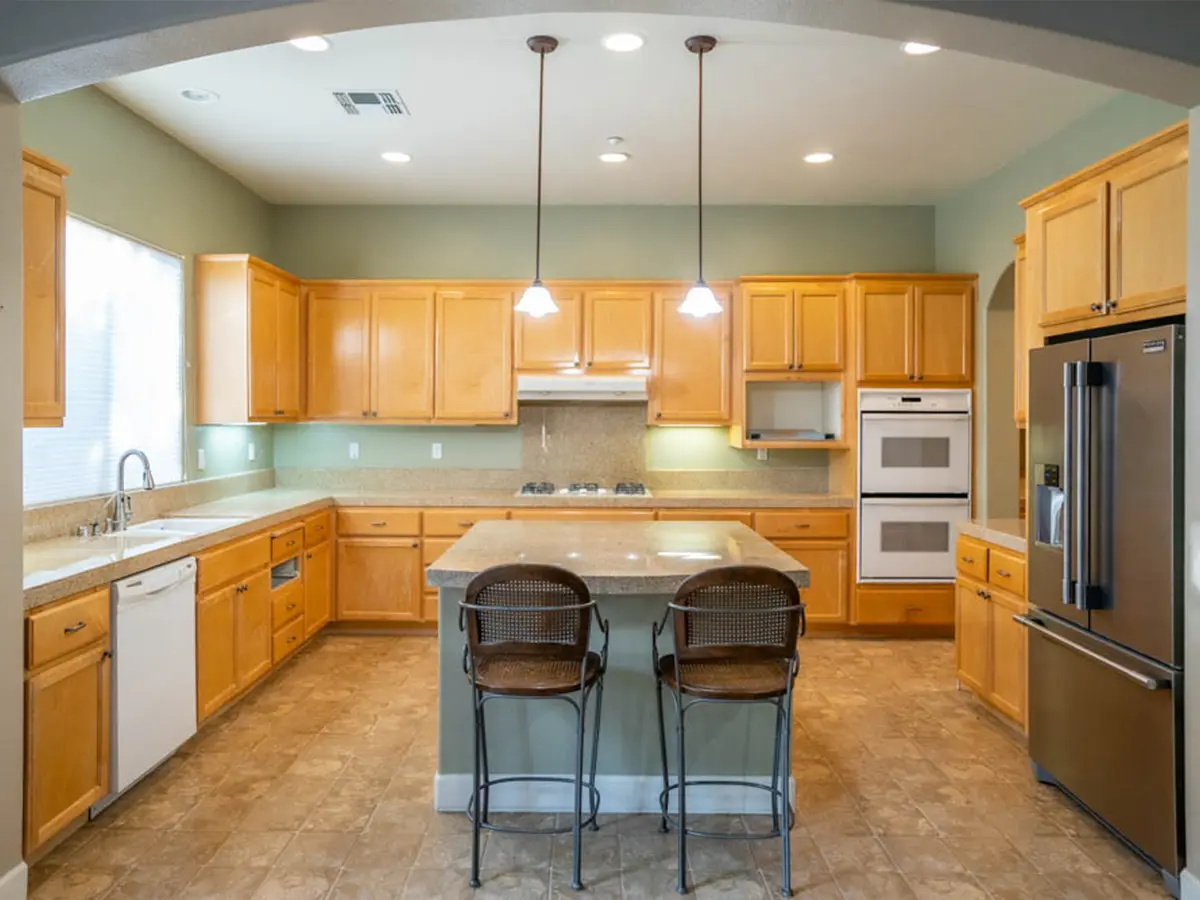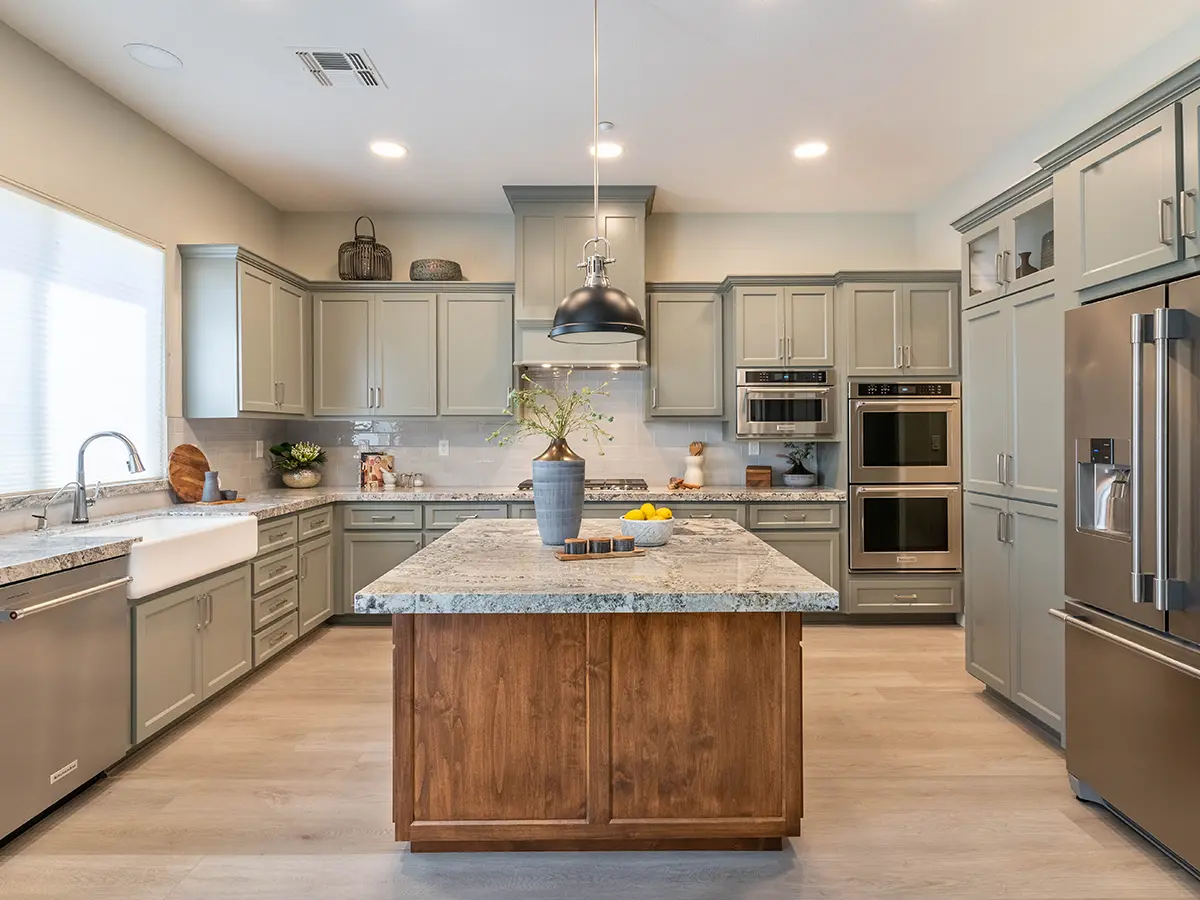 Kitchen Remodel in Brentwood
This 306 ft² kitchen remodel included:
The project was quoted at $140k, where the cabinets, countertops, and backsplash were nearly $54k.
Pricing For Every Budget And Every Style
Kitchen Transformation Prices
Before
After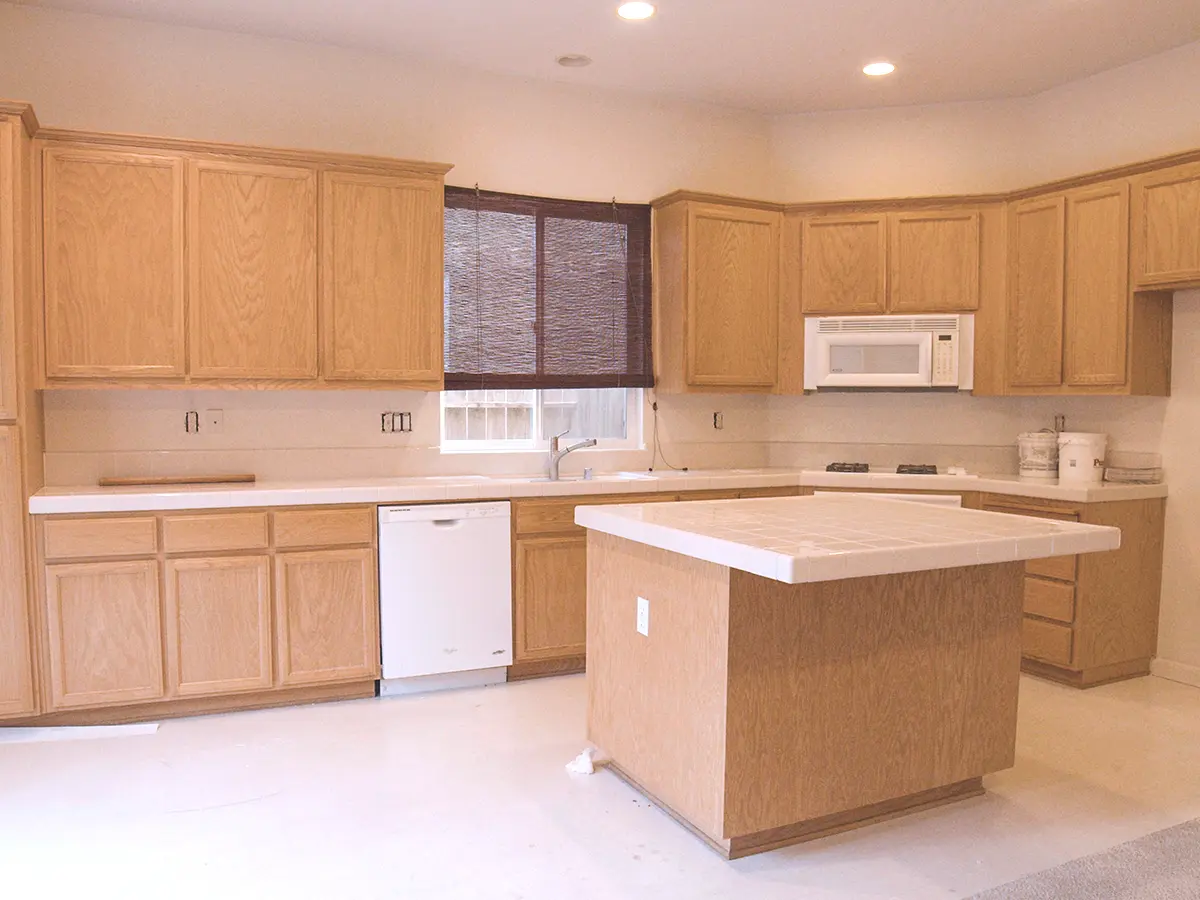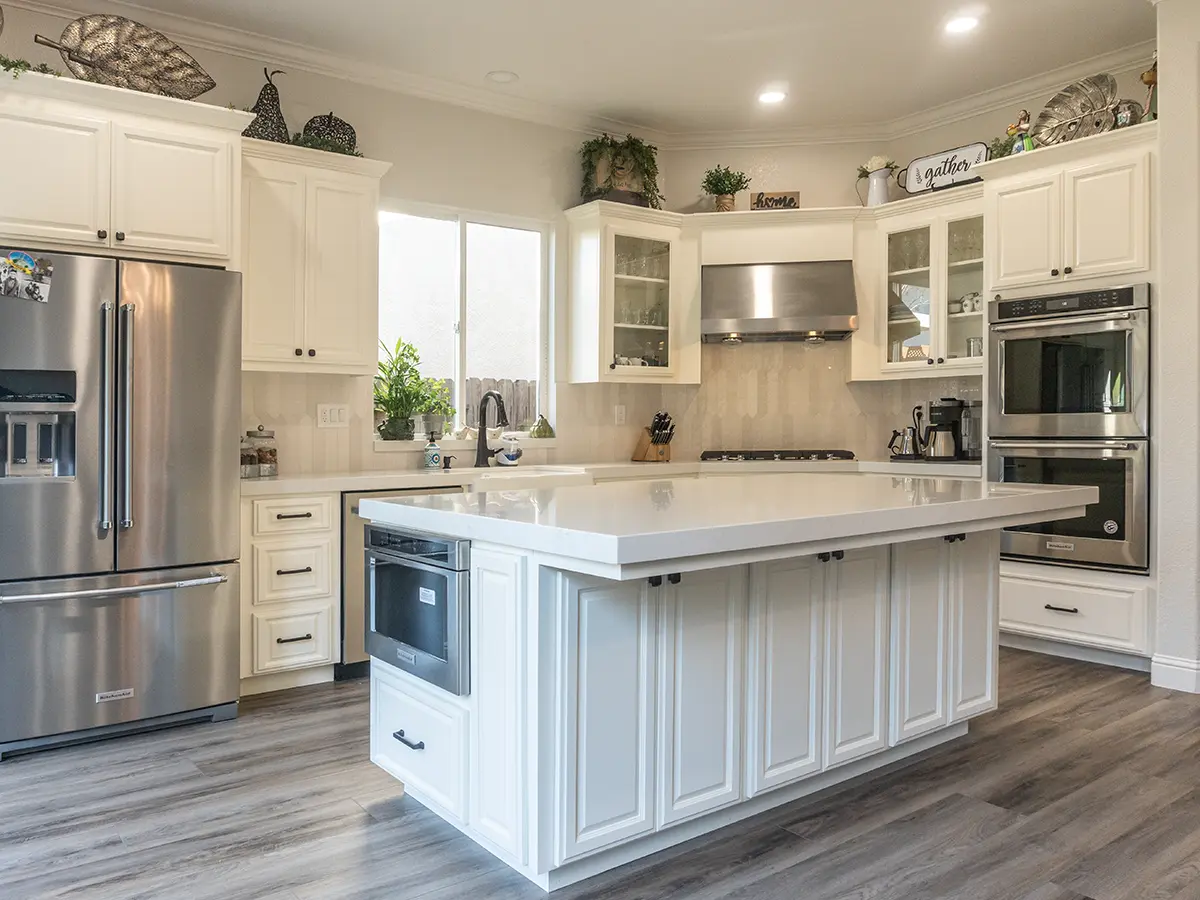 Base Kitchen Transformation*
Before
After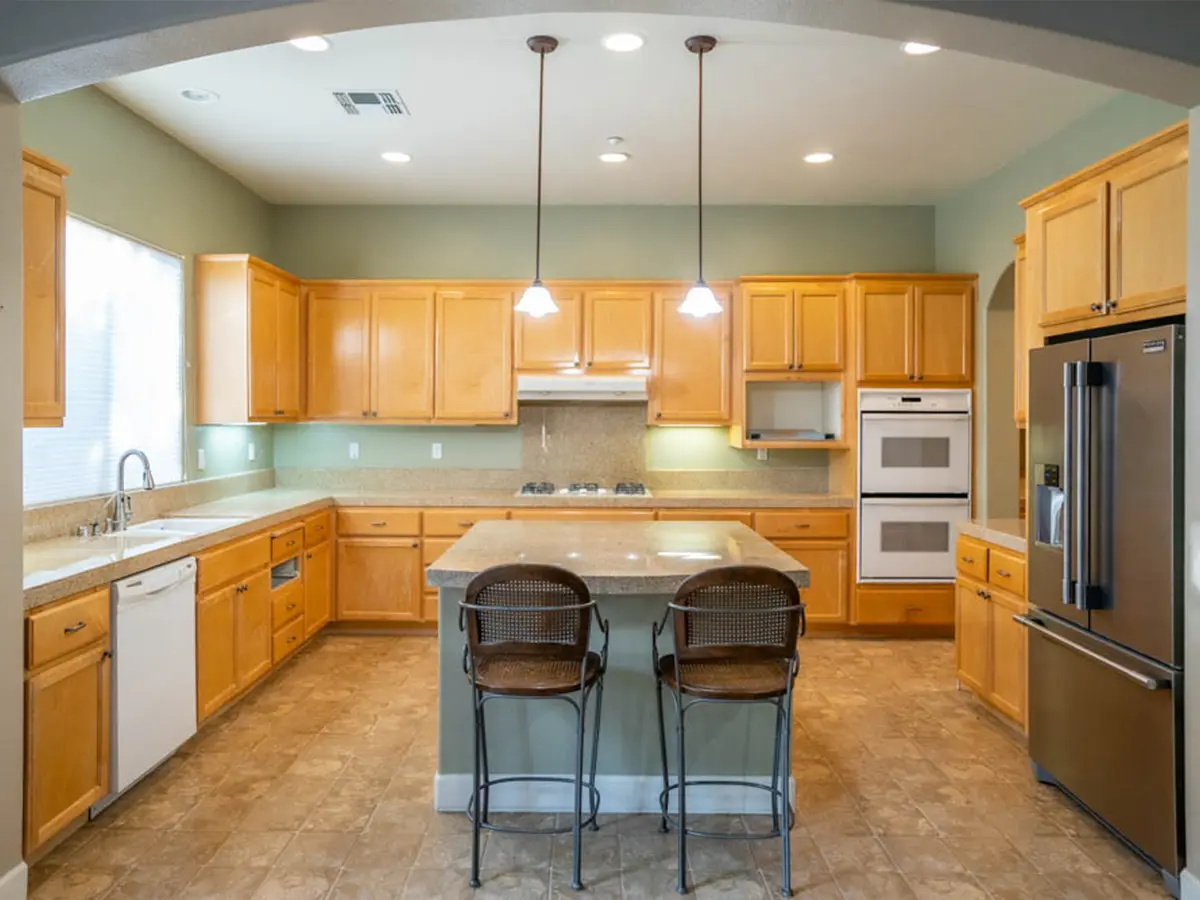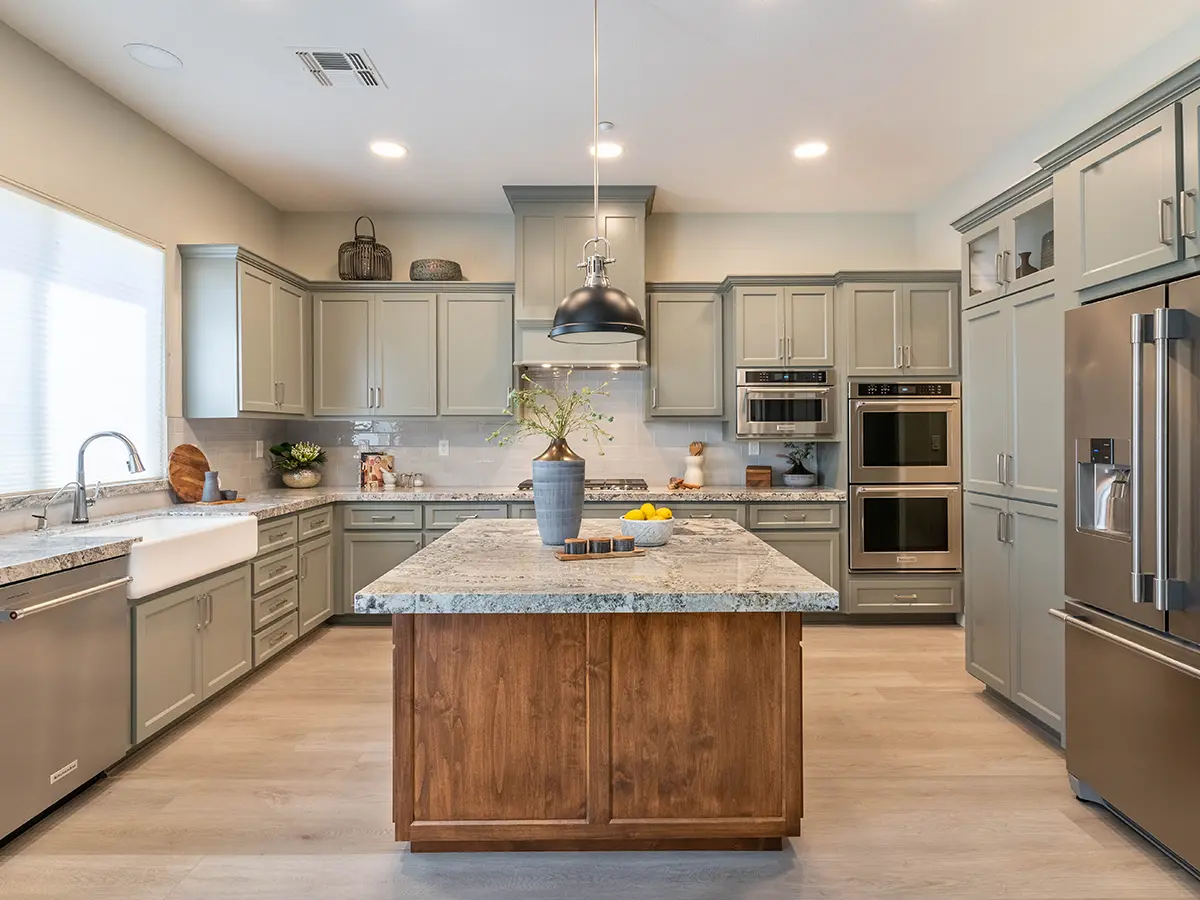 Average Kitchen Transformation*
Before
After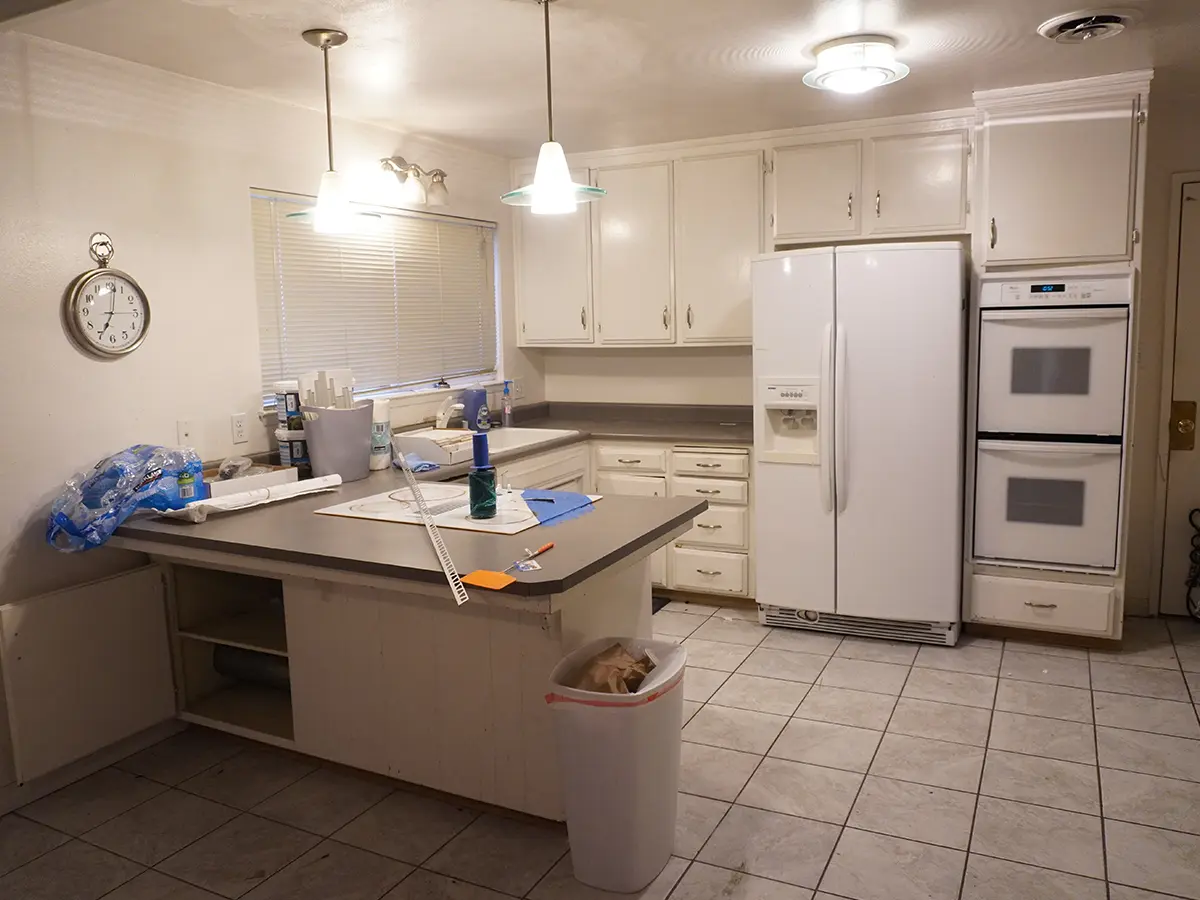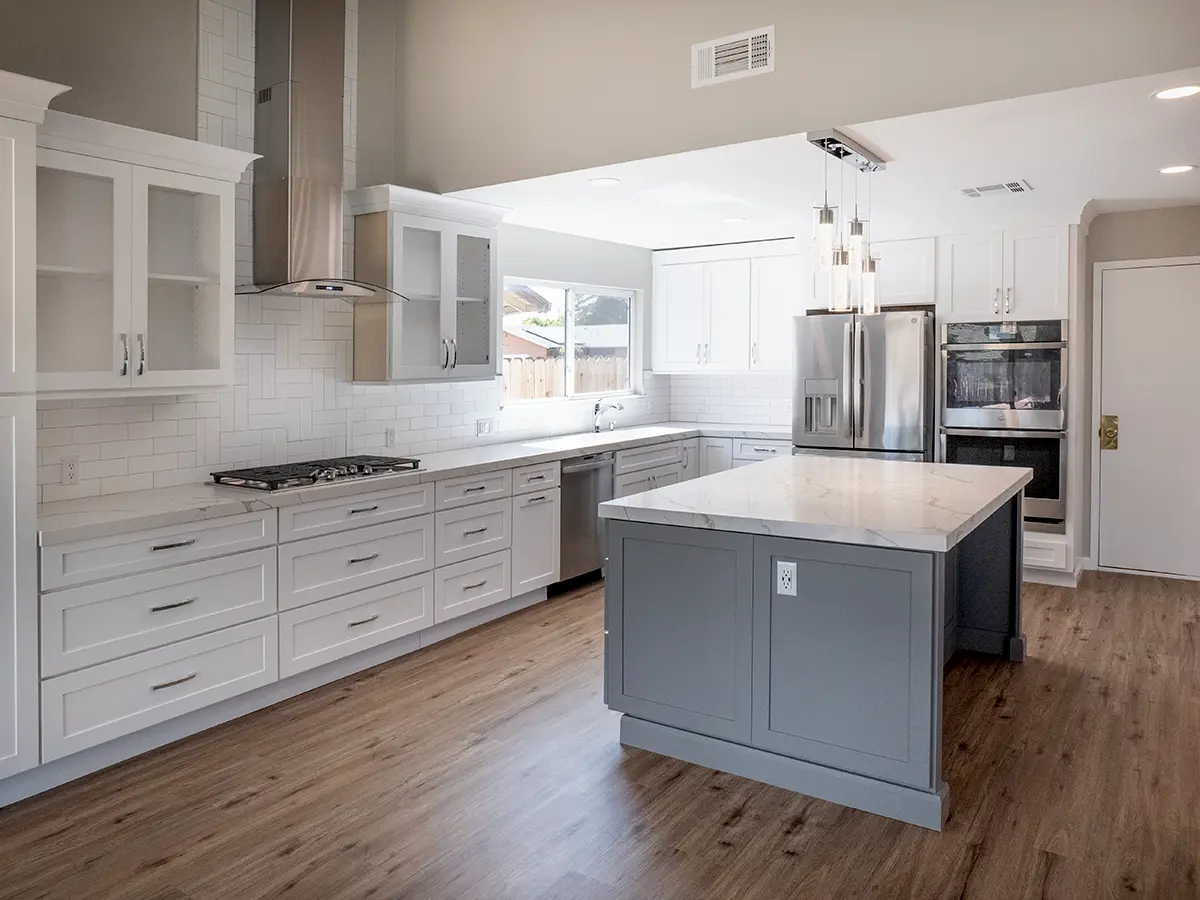 High-End Kitchen Transformation*
*Prices are averages and may change depending on your square footage, choice of materials, appliances, and finishes. You'll receive an exact quote for your unique kitchen after the in-house consultation.
A Simple Process To Your Magazine-Worthy Kitchen
50+ years of combined general contracting experience helped us create a series of standard operating procedures that streamline the whole kitchen remodeling process for you.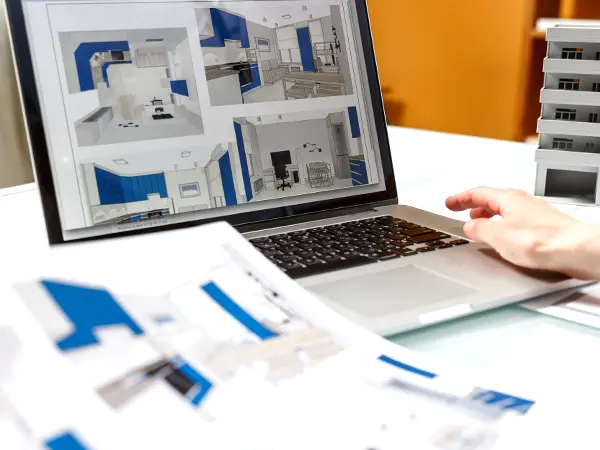 We help you define your kitchen's look and function.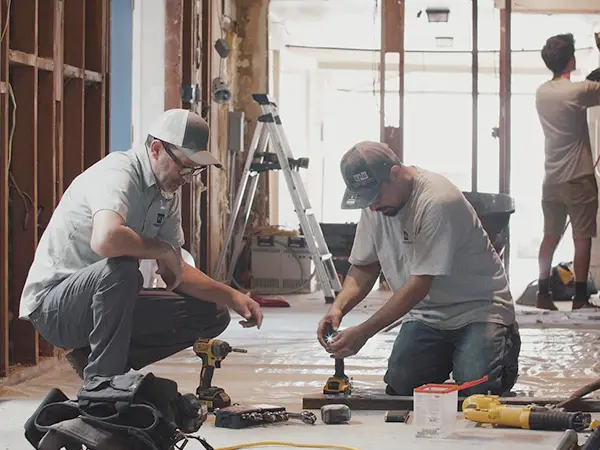 We listen, collaborate, and finalize your vision for the project.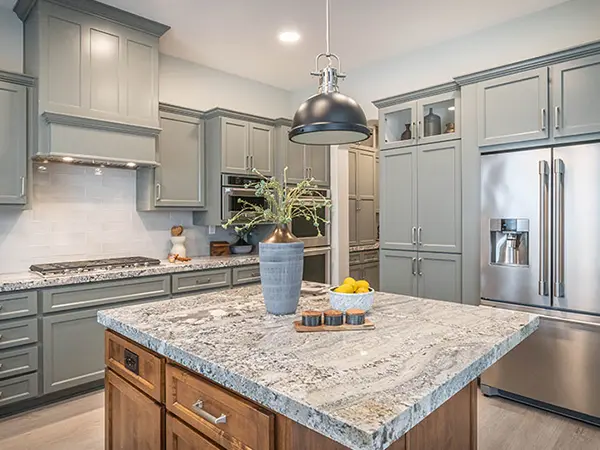 Enjoy every inch of your dream kitchen.
We honor the trust homeowners put in us by delivering excellence each and every time. Watch their stories below.
A Kitchen Remodel Backed Up By The Google Guarantee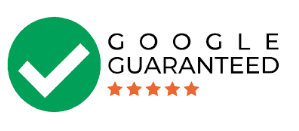 KHB Construction is proud to be recognized as a Google Guaranteed company, providing you with the assurance that our kitchen remodeling services have been thoroughly verified and guaranteed by Google.
With our team and the reputable Google Guaranteed seal by your side, you can have complete confidence that we'll approach your project with meticulous attention to detail, precision, and a dedication to excellence that is unmatched in the industry.
Being no strangers to construction, we knew that 5-6 week kitchen Reno meant 3 months. We knew there'd be plenty of pain points and frustrations. From start to final sign off, it took 6 weeks and a day, was virtually pain free and we can't say enough about the craftsmanship. Every person on the job took personal responsibility and pride in their craft.
We waited MANY years to get our dream kitchen and can't thank Ryan, Bobby, Doug, George and the WHOLE team enough for a dream achieved! Proud to be part of the KHB family!
We remodeled part of our kitchen and they not only had great work but the communication was top level during the whole process.
Unlike many contractors who aren't at the job site but just direct subs over the phone, I always had Ryan, Matthew, Janice, or someone there to make sure the job was on track and being done right. They started when they said they would, and stayed with the job until it was done. You can tell they take a lot of pride in their work, and they are very accommodating to make sure the customer is happy. I learned many remodeling projects ago that you get what you pay for. I would highly recommend KHB. 
Your Opportunity To Get Your Dream Kitchen
At KHB Construction, we put your priorities first in every aspect of our work.
Here's What You Get When Working With Us:
Forget endless tile selections, color choices, and furniture styles. Your dedicated designer will create custom 3D renderings so you can visualize your space and adjust details accordingly.
We take efficiency seriously because we understand you've waited a lot to live in your dream home. We'll go out of our way to meet your project's timeline no matter the challenges.
Your project receives the unique care it deserves with zero pressure on you. A project manager will be on-site and in touch with you from day one to project completion.
Enjoy A Kitchen That Serves You And Leaves Everyone In Awe
We'll guide and help you every step of the way.