Design-Build Service With KHB
All-inclusive design-build Remodeling For Your Home in Modesto, Turlock, Manteca, Tracy, and more of California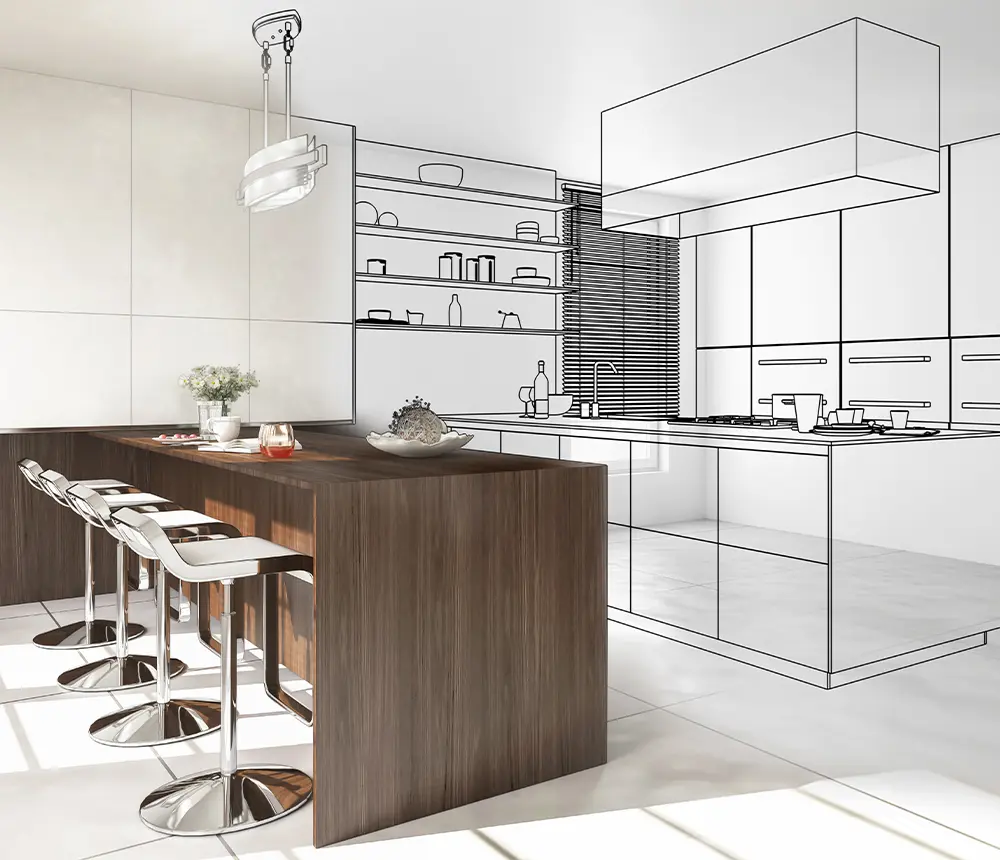 Scroll down to discover how to get a home remodel with zero stress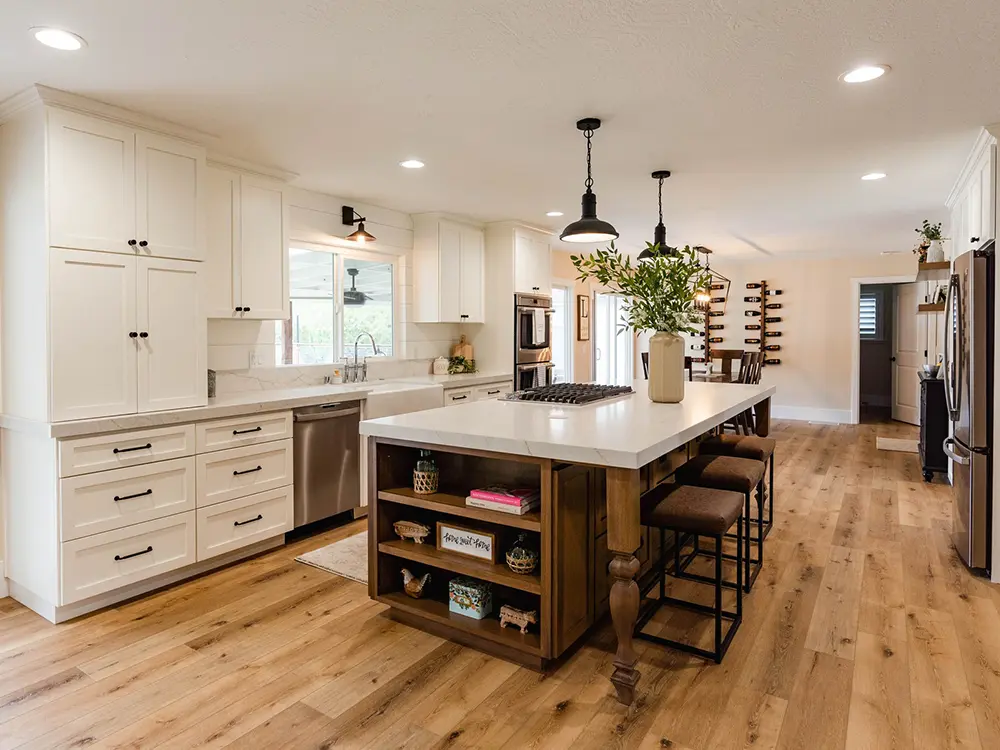 From Concept To Creation In A Single, Convenient Service
Several experts are involved in a home remodel. You need to hire a designer, an architect, and a contractor, and act as a mediator between them. 
That means a lot of time spent in phone calls or on site, potentially solving communication problems, all whilst navigating your day-to-day.
At KHB Construction, we've implemented a service that takes every single one of these problems off your shoulders. Our design-build service handles everything from initial design to building your perfect space without any effort on your behalf.
The Perfect Fusion Between Design and Construction
You don't have to supervise contractors and worry about things not getting done on time. We've created a bulletproof process to remodel your home from start to finish.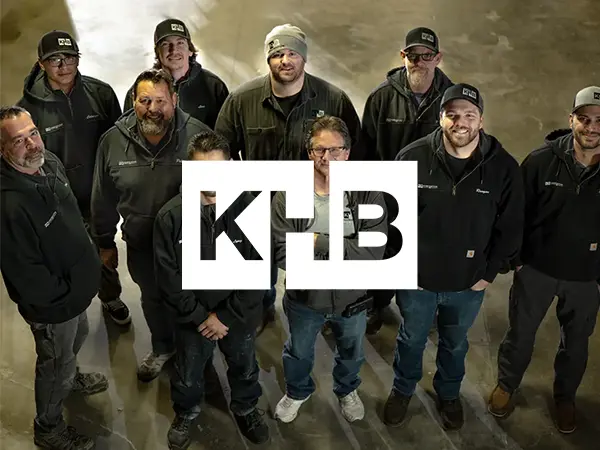 With our design-build service, we are the sole ones responsible with seeing the project completed. You don't have to manage multiple contractors yourself.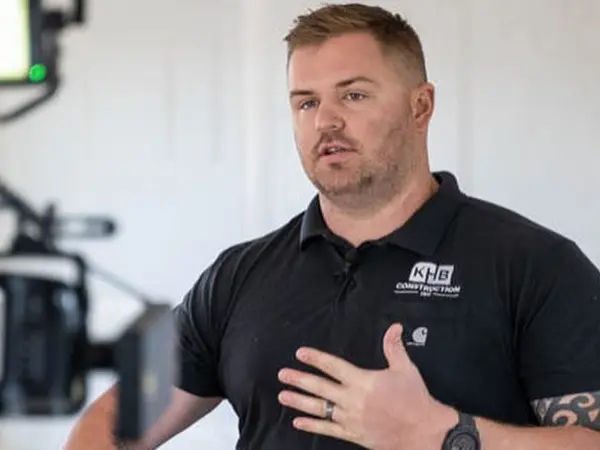 You'll experience simplified coordination between our design and construction teams, so your vision is effectively communicated and executed.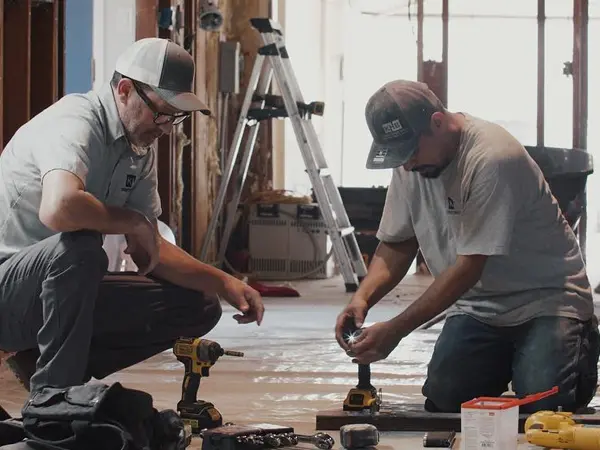 Since we can handle design and construction simultaneously, your project will be completed faster, so you can enjoy your remodeled home sooner.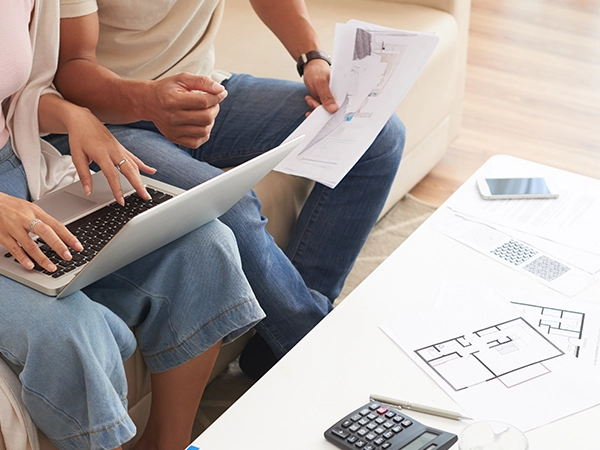 With all the pieces of the puzzles in-house, we can give you accurate budget estimates and stick to them, with lower odds of unpleasant financial surprises.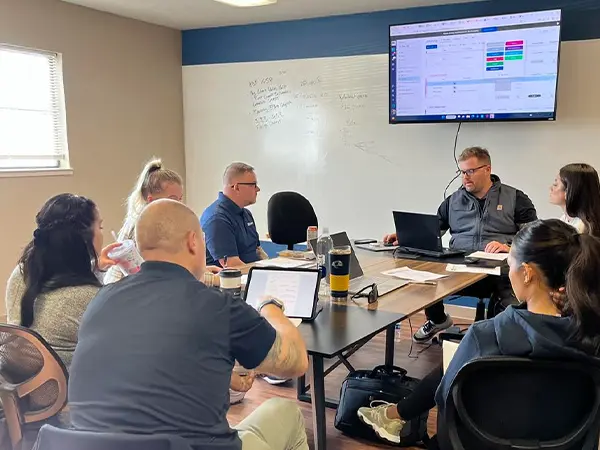 Our team members have successfully worked together before, so you have experts who are used to each other and fully focus on delivering exceptional remodeling results, on time.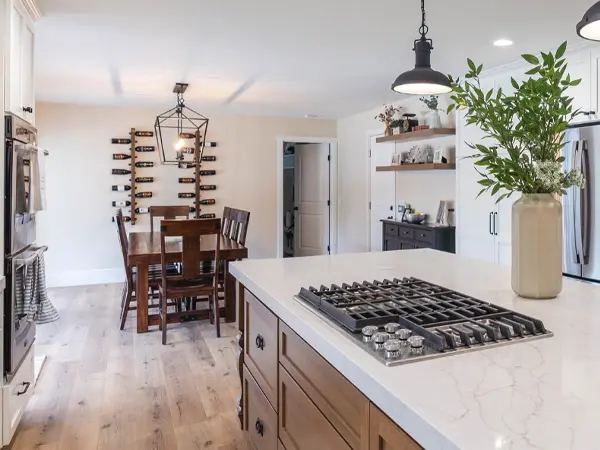 We take full responsibility of seeing your project through, from meeting deadlines to managing the costs. You are less likely to have surprise expenses or project delays — just a space that looks perfect.
Trustworthy contractors are hard to come by but Ryan and his team at KHB followed through from start to finish they kept us informed through the whole process and kept the work on schedule.
We were really impressed with the service they offered us and are in love with our new master bathroom. We can't thank the team enough!! I'd 100% recommend KHB to anyone looking to transform their home into their dream home!
This is how your home can look
From Pinterest Board To Real Life
Answering Your Design-Build Questions
Over the years, we've curated am amazing team of designers and we work with them for every remodeling project. When you've got a talented team of designers who really listen to what you want and know their stuff, your home ends up looking totally on point. They'll guide you through the best design choices, so everything just falls into place effortlessly.
One of the perks of working with a designer is that you don't have to spend time looking at thousands of options and feel overwhelmed. Our designers will prepare and bring over plenty of materials samples to show you!
They will make curated suggestions based on your general preferences, and will work with you tirelessly until you've narrowed down your choices.
Absolutely! Benefit from a 10-year structural warranty, covering foundation and construction work, a 5-year mechanical warranty for HVAC systems and plumbing, and a 1-year workmanship warranty.
Even if you decide to work with another contractor, we want to offer you a spot-on design that will provide you with a stress-free remodeling process. Reach out to us at your earlier convenience and let us know you're interested in the design alone.
We're here to help get rid of the hassle of permit navigation. At KHB, we handle all the permit submitting and inspections, so you don't have to wait in line or waste time doing any of it.
KHB Construction is a fully licensed, bonded, and insured construction company proudly serving Modesto, Turlock, Manteca, Tracy, and other areas in California. Our license number is #1070537.
What sets us apart is our rare team of two dedicated General Contractors who, along with our skilled crew, provide meticulous oversight and ensure impeccable execution of your remodel.
We've recently welcomed Ben Manship on board, an absolute rockstar when it comes to quality, long-lasting flooring. 


Bringing innovation, precision, and luxury to your remodeling journey
Have California's Unmatched Design-Build Experts Work For You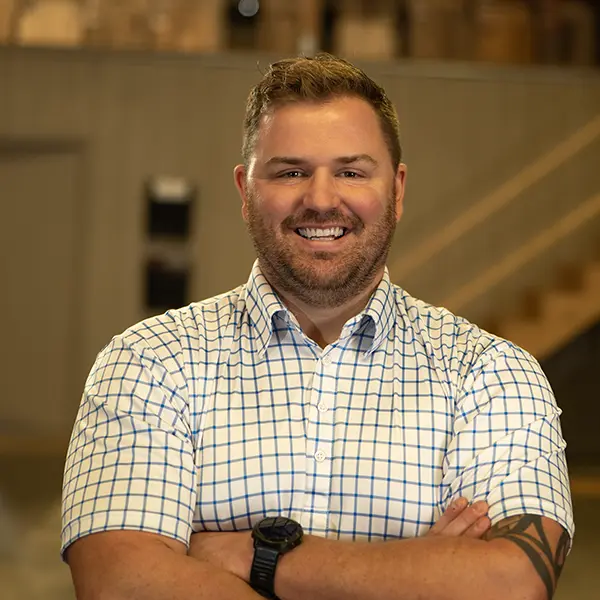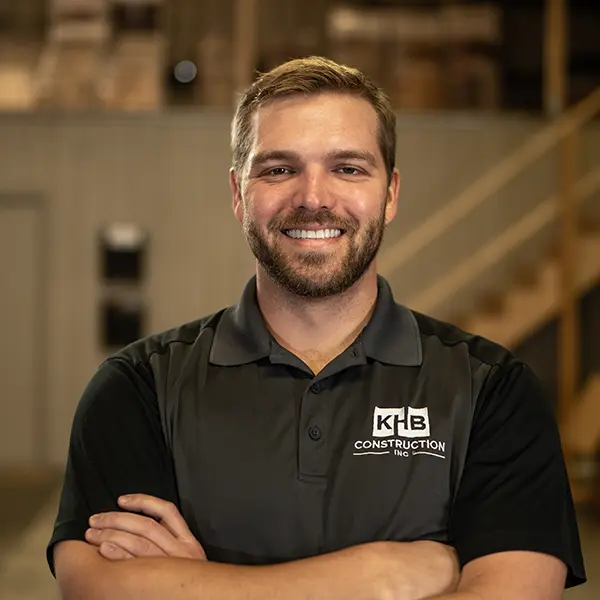 Hi, we're Ryan Kelly and Bobby Runyan, owners of KHB Construction. Having completed over 100 remodeling projects, we identified a pressing problem: homeowners like you need an all-inclusive approach that makes the remodel a pleasant journey instead of a hassle. Our design-build method is the most efficient way for you to get your home remodel done fast, headache-free from start to finish, and give you a result that you're proud of.
As NKBA members and a NARI-accredited remodeling company, we have everything we need to make your remodeling project the cool kid on the block.
We've put together a team of passionate and extremely knowledgeable specialists that can handle everything you don't have the time or energy for: from 3D designs and materials selection and installing every puzzle piece of your remodel.
A look at interior design costs
What Do You Get And How Much Does It Cost?
master bed & suite addition and custom kitchen Design-Build
• Design Package Price: $4,500 •
White Oak And Accents Kitchen & Living Room Design-Build
• Design Package Price: $6,500 •
Like-for-Like Kitchen Remodel And Master Bathroom Design-Build
• Design Package Price: $8,500 •
Our Design-Build Process Gives You More Family Time
Your life is busy enough as it is; don't waste time worrying about designs, contractors, and supervising everyone. Our process helps you create a home you're proud of.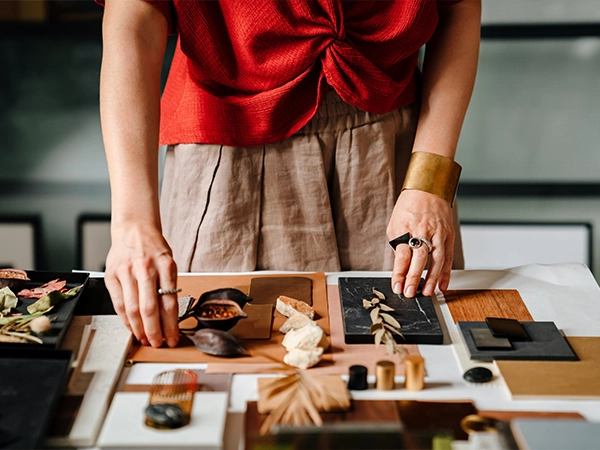 Our talented designer will assist you in making all the color and material choices, or provide ideas if you're in the dark about what to pick.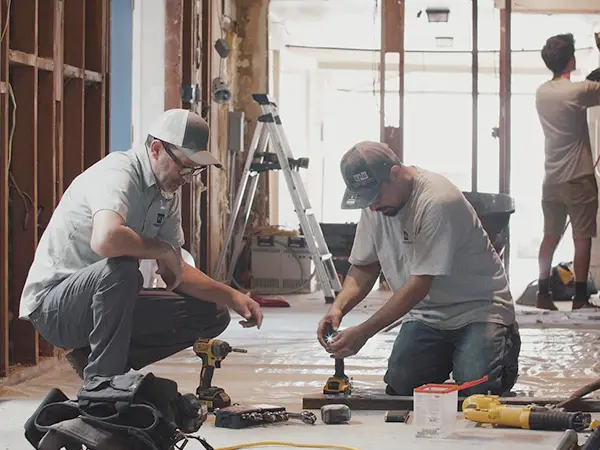 With all the materials ready, we start your unique remodeling project as scheduled. You get a dedicated on-site manager and daily updates.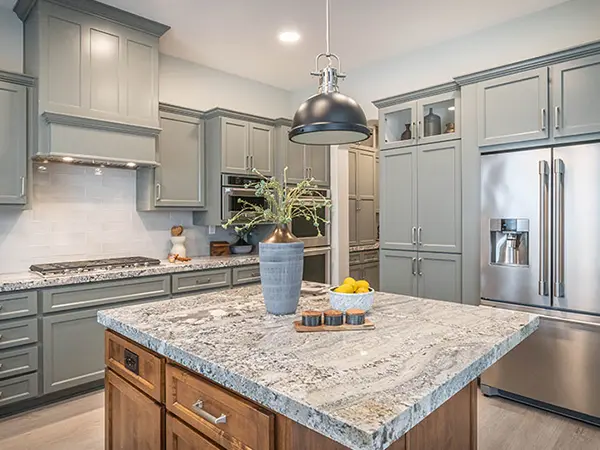 All that's left is for you to enjoy your space, ready for friendly get-togethers, quality alone-time, or holidays with the entire family!
An Experience Backed By The Google Guarantee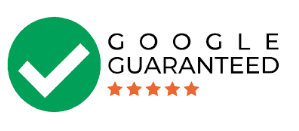 KHB Construction is a Google Guaranteed company. This means that Google has thoroughly verified and guaranteed the legitimacy and reliability of our services.
When you see the Google Guaranteed badge associated with our company, you can trust that we have met Google's strict standards for quality and customer satisfaction.
We Bring Everything To The Table For Your Home Remodel
You deserve a home remodeling company that wholeheartedly embraces craftsmanship, provides personalized service, and goes above and beyond to surpass your expectations.
Why Cali's Residents Loved Working With Us
It's time for you to get that remodel you've been dreaming about without the headache.
Being no strangers to construction, we knew that 5-6 week kitchen Reno meant 3 months. We knew there'd be plenty of pain points and frustrations. From start to final sign off, it took 6 weeks and a day, was virtually pain free and we can't say enough about the craftsmanship. Every person on the job took personal responsibility and pride in their craft.
We waited MANY years to get our dream kitchen and can't thank Ryan, Bobby, Doug, George and the WHOLE team enough for a dream achieved! Proud to be part of the KHB family!
I'm glad I found KHB to perform some work on my bathroom in a new house. They were very hands-on from the original assessment through scheduling and completing the work.
They completed the work in a little less than the two days planned, and so far, I'm happy to be able to use my bathroom with a new toilet and floor.
We had our bathtub remodeled into a walk in shower. From the first meeting with Ryan the salesman and Doug the manager of our project it was a great experience.
They worked up a quote and when it was a little over my budget they worked with me to get within my budget. They set us up with a decorator to help us with tile selection and design. They gave us a detailed schedule of day to day work plans and stuck to it exactly. We are very happy with them and will definitely call them when we're ready to do our kitchen.
Stop doing it all. We've got your back.
Owner Ryan's message to you:
Design And Build Your Dream Space With A Complete Service!
Stop stressing over putting the pieces together and let us take care of everything for you!
(scheduling takes 1-2 min)