Window Replacement In Modesto, Turlock, Tracy, And More Of CA
Save money on energy bills with our efficient window replacement services in Modesto, Turlock, Tracy, and more of CA.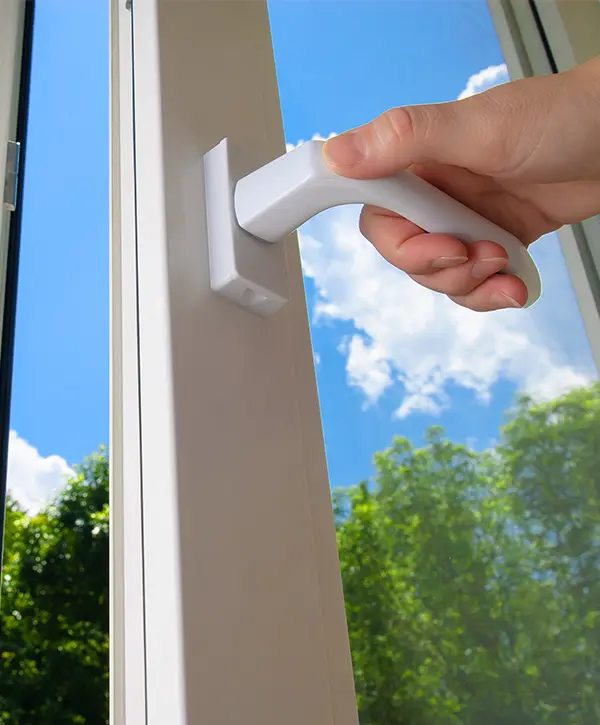 At KHB Construction, we know that your home's windows do more than just let in natural light. They add to your living space's charm, energy efficiency, and coziness. If your windows are looking worse for wear, it might be a sign to opt for a much-needed improvement.
Our team of skilled contractors is here to help you find the perfect replacement windows and install them with ease so that you can enjoy your new and improved interior in no time.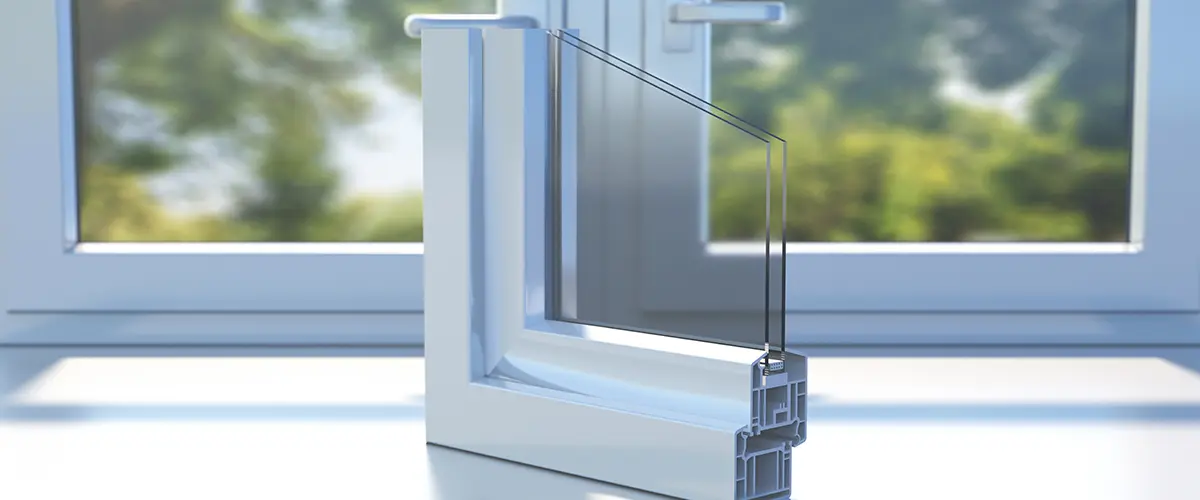 Best Replacement Windows To Consider
Replacing your windows can significantly enhance your home's appearance, comfort, and energy efficiency.
However, with so many window types and materials available, it can be challenging to determine which ones are the best for your home. Do you need double hung windows or are single hung ones just as good? Are wood windows better than vinyl? Let's see!
Double pane windows consist of two panes of glass separated by a layer of air or gas. They are highly energy-efficient, reducing heat loss and sound transmission.
They also prevent condensation from forming on the inside of the windows, making them a popular choice for homeowners.
Advantages:
Awning windows are hinged at the top and open outward, creating an awning-like effect. They are ideal for ventilation, especially in wet climates, as they can remain open even during light rain.
Advantages:
Vinyl windows are made of polyvinyl chloride (PVC) material, making them highly durable and resistant to moisture, rot, and fading. They also require minimal maintenance and are an affordable option for homeowners.
Advantages:
Fiberglass windows are made of reinforced fiberglass, making them stronger and more durable than vinyl windows. They are also energy-efficient and can be painted to match the color of your home.
Advantages:
Single pane windows consist of a single pane of glass and are not as energy-efficient as double pane windows. They are also less durable and provide less noise insulation.
Advantages:
Bay windows are a combination of three or more windows, with a large window in the center and smaller windows on each side. They create a dramatic effect, enhancing the aesthetic appeal of your home.
Advantages:
Casement windows are hinged on the side and open outward, providing excellent ventilation and easy cleaning. They are also energy-efficient due to their tight seal when closed.
Advantages:
Storm windows are installed over your existing windows, providing an extra layer of insulation against extreme temperatures, noise, and weather conditions. They are an affordable alternative to replacing your windows entirely.
Advantages:
Get in touch with the window replacement and home remodeling company that puts you and your family first!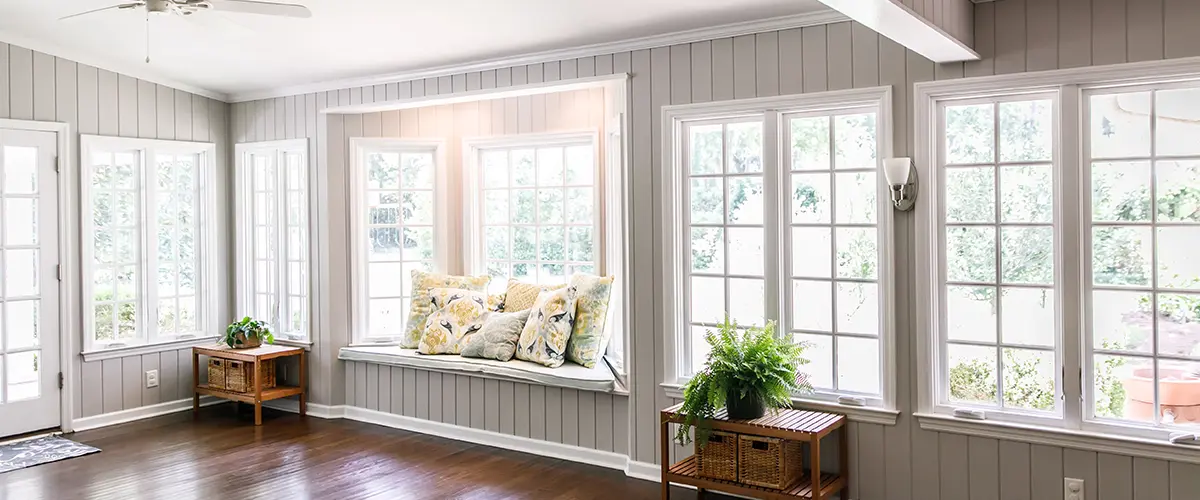 The Benefits Of Replacing Windows
Replacing your windows can be a significant investment, but the benefits far outweigh the costs. Not only can new windows enhance your home's appearance, but they can also provide many practical advantages.
In this guide, we'll take a closer look at the benefits of window replacement and what you need to know before installing replacement windows.
One of the most significant benefits of window replacements is increased energy efficiency. Older windows can allow drafts, causing your heating and cooling system to work harder and increasing your energy bills.
Installing replacement windows, particularly Energy Star-certified windows, can significantly reduce your energy costs and help you save money in the long run.
Energy Star-certified windows meet strict energy efficiency standards set by the US Environmental Protection Agency and can help reduce your carbon footprint while keeping your home comfortable.
Replacing your windows can also improve your home's comfort levels and indoor air quality.
New windows can prevent drafts and reduce outside noise, making your home more peaceful and relaxing. They can also help reduce moisture and condensation, preventing mold and mildew growth that can affect your health.
Another significant advantage of replacing your windows is improved curb appeal. New windows can enhance your home's aesthetic appeal, making it look newer and more attractive.
If you plan to sell your home in the future, replacing your windows can increase its resale value and attract potential buyers.
Older windows can require frequent repairs and maintenance, causing you to spend more money over time.
By replacing your windows, you can reduce your maintenance and repair costs, as new windows require minimal upkeep and can last for many years.
The cost of replacing your windows can vary depending on the type of windows you choose, the size of your home, and other factors.
However, the benefits of window replacement far outweigh the costs, and you can expect to recoup a significant portion of your investment through energy savings and increased home value.
While it may be tempting to repair your windows instead of replacing them, this can often be a short-term solution that costs you more money in the long run.
With new window installation, you can enjoy the benefits of increased energy efficiency, enhanced comfort, and improved aesthetics, without the hassle of frequent repairs and maintenance.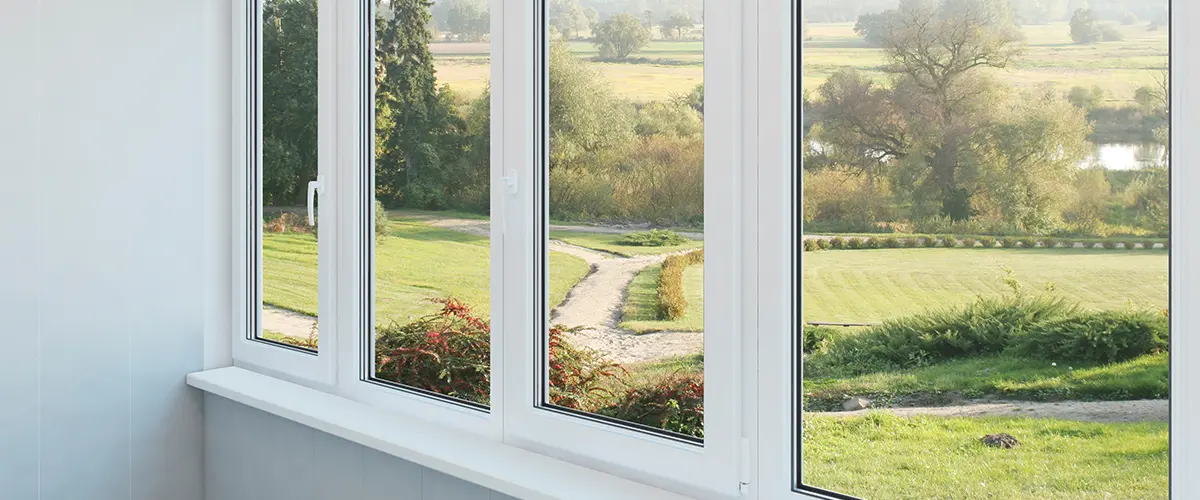 Real Reviews From Homeowners Like Yourself
 We provide recommendations from past customers whenever needed. all you have to do is ask or read more reviews here. 
Being no strangers to construction, we knew that 5-6 week kitchen Reno meant 3 months. We knew there'd be plenty of pain points and frustrations.
From start to final sign off, it took 6 weeks and a day, was virtually pain free and we can't say enough about the craftsmanship. Every person on the job took personal responsibility and pride in their craft.
We waited MANY years to get our dream kitchen and can't thank Ryan, Bobby, Doug, George and the WHOLE team enough for a dream achieved! Proud to be part of the KHB family!
How do I even begin to say how pleased I am with the workmanship and professionalism that Ryan and KHB provided.
From beginning to end everything went smoothly and we are 100% satisfied with the work that was done. The employees are also professional, knowledgeable, and friendly. Any questions I had along the way they answered.
Everyone was always up to date on what was happening and when. I would highly suggest them to anyone needing construction of any kind done on their home. Thanks again KHB.
Get The Window Replacement and Home Remodeling Services You Deserve
From window replacement to full home remodeling services, KHB Construction loves everything about upgrading homes. 
Call us at (209) 528-0255 and see how we can deliver top-tier window replacement services in Modesto, Turlock, Tracy, Manteca, and more of CA. Or click the button below for a free quote, and owners Bobby and Ryan will get back to you ASAP!