Bathroom Addition In modesto, Turlock, Tracy, And More Of CA
Get extra comfort, more storage space, and increased home value with a bathroom addition in Modesto, Turlock, Tracy, and more of CA.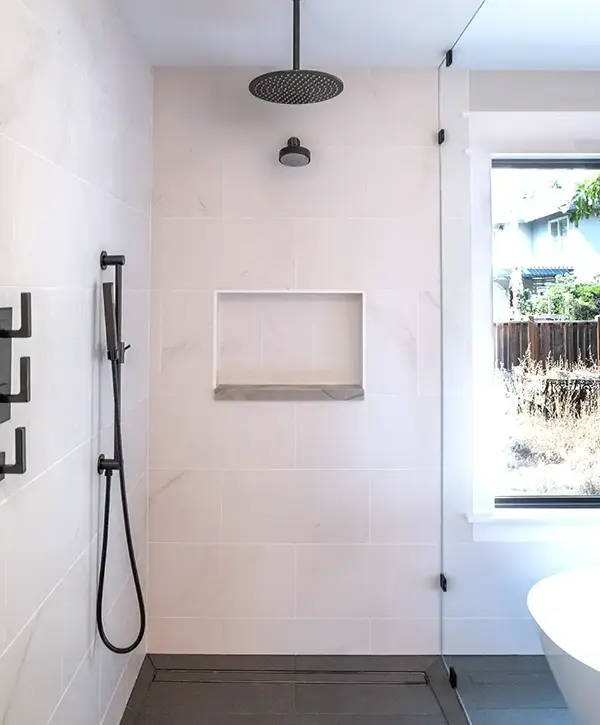 Putting in a new bathroom may be expensive, so you'll want to ensure you do it well. If you hire a contractor, you'll have someone with experience working on your side to make your ideas a reality.
You can sit back and enjoy your space, knowing that a professional contractor has handled everything from the initial design to the final inspections. Instead of taking any chances with your bathroom renovation and addition, choose a professional and get it done right the first time!
Enjoy our bathroom addition services and reap the benefits of some extra private home space! KHB Construction crushes everything bathroom-related, and we provide a seamless experience for homeowners like you!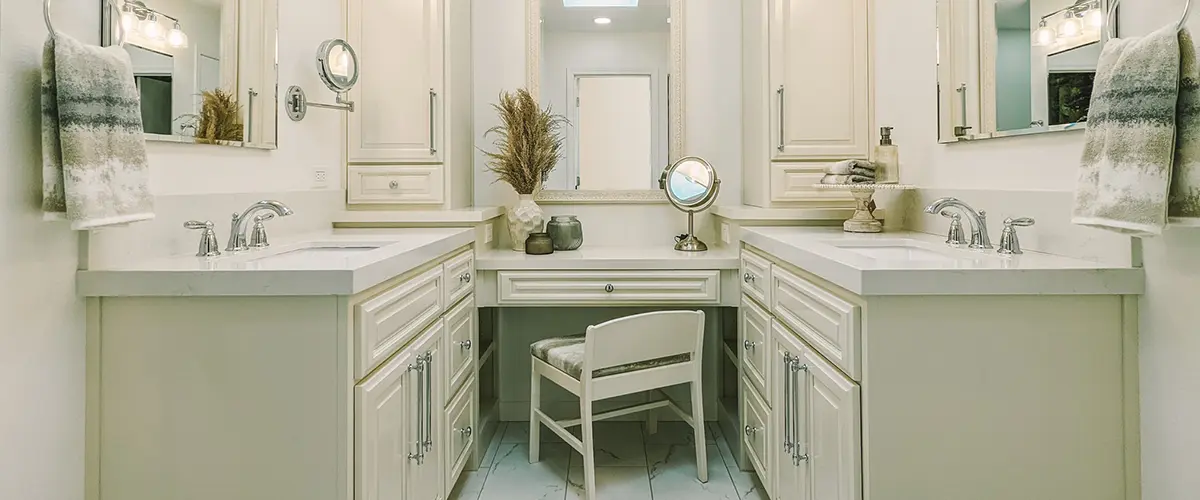 Immediate Benefits Of A Bathroom Addition
Adding a bathroom to your home is a substantial expenditure that can increase the property's value and utility. So why exactly is it that you, a homeowner, should consider this an intelligent financial move?
The added convenience that comes with a bathroom expansion is one of its main advantages. It isn't enjoyable when everyone in the house needs to use the restroom simultaneously, and only one is available.
A bathroom addition solves this problem and will make getting ready for work or school in the morning much more convenient for everyone.
The value of your home can increase noticeably if you add a bathroom to it. Realtor specifies that the ROI on a new bathroom can reach up to 54%. Having more than one bathroom is a selling point that can also increase your home's worth.
Putting in a bathroom is a great way to make your home more comfortable and convenient. For instance, if you routinely have parties, having a second toilet on hand will make things much more convenient for your visitors.
Or, if you have a big family, you could find that having more than one bathroom helps ease tensions over who gets to use the facilities and when.
Having an extra bathroom can provide you with the peace you need to get ready in the morning or wind down at night if you presently have to share a bathroom with other household members.
It's possible to tailor a new bathroom to your family's habits and style when you build or renovate one.
You can personalize the space to your preferences by choosing fixtures, finishes, and layouts. You can have a lovely and practical new bathroom even if your heart is set on precise details.
Finally, a bathroom addition might simply improve the quality of life in your home. Having a spare restroom means relaxing about potential scheduling and space issues. You will find that this makes your home a more pleasant and restful location to spend time.
Take advantage of that extra home space and give yourself an extra bathroom to enjoy some privacy. At KHB, we use only the best materials and work with your vision to turn a bathroom addition into reality!
Types Of Bathroom Additions
You have the space and the determination to turn to a professional contractor for a bathroom addition, but you're not completely sure what type of bathroom you want. Here is what a professional contractor can do.
1. Full bathroom addition
A full bathroom addition includes the installation of a new sink, toilet, shower, or tub, as well as all associated fixtures and finishes. This is the most typical bathroom addition, and it can boost your home's value by a considerable amount.
2. Half bathroom addition
A half bath, often known as a powder room, is an extra bathroom with no tub or shower but includes a sink and toilet.
Adding a compact bathroom like this is a great option for those with limited space, or for anyone who wants to have the luxury of a second bathroom in their house.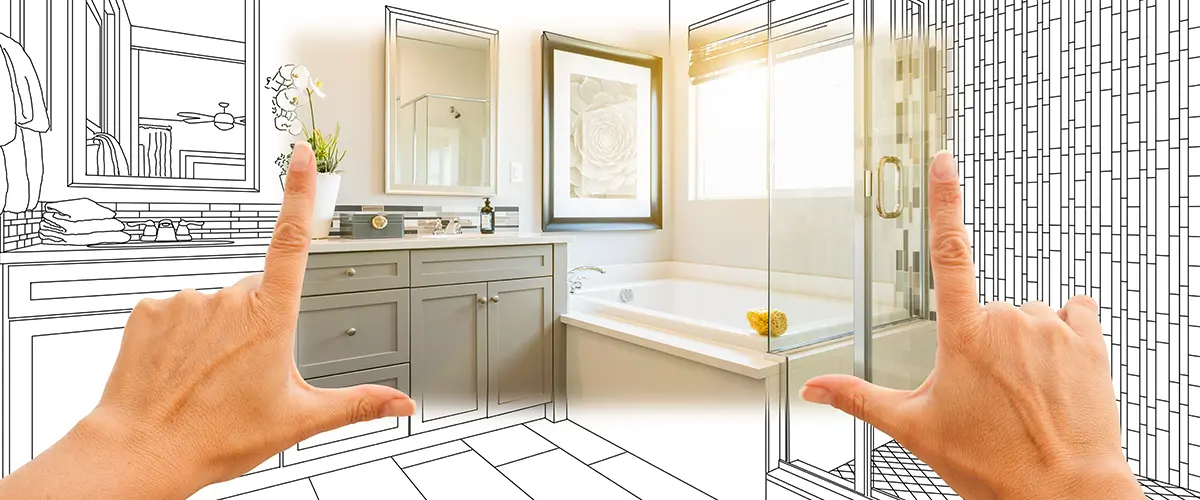 3. Ensuite bathroom addition
One definition of a "ensuite bathroom" is a private bathroom that is attached to a bedroom—typically the master bedroom—through a door.
It's often known as the master bathroom and has grown in popularity in recent years as people try to upgrade their homes to be more comfortable and convenient.
Having an attached bathroom in a bedroom is convenient, but having one in a master suite is even better.
Avoid the stress of home renovation and work with a contractor that offers top-tier bathroom additions in Modesto, Turlock, Tracy, Manteca, and more of CA.
A spa bathroom addition is a type of bathroom remodeling that involves adding spa-like amenities to an already existing bathroom.
This type of remodeling transforms the bathroom into a tranquil space reminiscent of a five-star spa by updating the fixtures, materials, and design features.
The essential fixtures of a spa bathroom are the soaking tub or Jacuzzi. These fittings offer a calming and therapeutic environment, perfect for relieving tired muscles and unwinding after a hard day.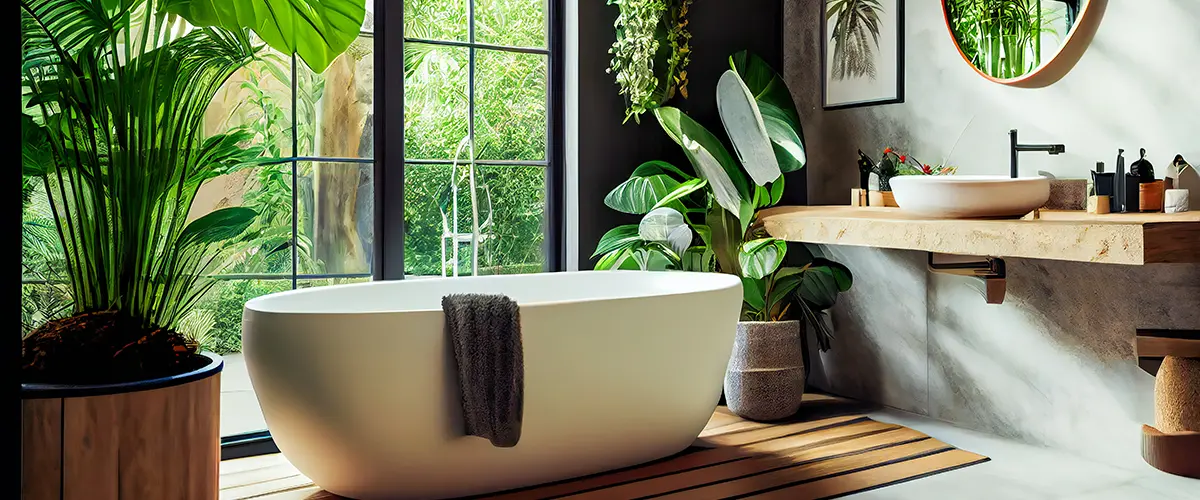 Such amenities like rain showerheads, body sprays, and steam showers are typical of a high-end shower system. The showering experience provided by these systems is akin to that of a high-end spa, and it can help you feel revitalized and refreshed after use.
Factors That Influence Bathroom Addition Costs
As contractors, we think it's crucial to give our clients thorough bathroom installation costs and estimates before beginning the project. Let's talk about what affects the price of a bathroom addition, and I'll give you an estimate of what you may expect to pay.
One of the primary determinants of bathroom addition costs is the existing bathroom's square footage. As expected, the cost to remodel a larger bathroom would be more than that of a smaller one due to the increased demand for both materials and labor.
The plumbing and wiring in your home will need to be updated if you plan to install a new bathroom. The new bathroom's location and the home's plumbing and electrical systems will determine how difficult this job will be.
The sink, toilet, shower, and tiles are just a few examples of fixtures and finishes that can significantly raise or lower the final price of a bathroom remodel. Choosing high-end fixtures and fittings over more cost-effective alternatives will raise the project's price tag.
The price of labor might make up a sizeable chunk of a bathroom remodel's overall budget. Everything from demolition to fixture installation is included in these totals.
The number of hours of work needed is hard to estimate without knowing more about the job's scope, the bathroom's dimensions, and the supplies chosen.
Contractors will often display their prices per square foot of bathroom addition, but make sure you clarify anything price-related before employing someone.
The final consideration for a bathroom expansion is the price of any necessary licenses and other expenses. The price of acquiring these permits might vary widely, from a few hundred to several thousand dollars.
Know how much your bathroom is going to cost by employing contractors that have remodeled bathrooms for more than two decades. Get accurate price estimates for your bathroom addition in Modesto, Turlock, Tracy, and more of CA.
What To Expect With A Bathroom Addition
When you hire KHB Construction for your home remodeling or bathroom addition needs, we take care of the process from start to finish. But we believe every homeowner should know what to expect from a bathroom addition process, so here is the big picture.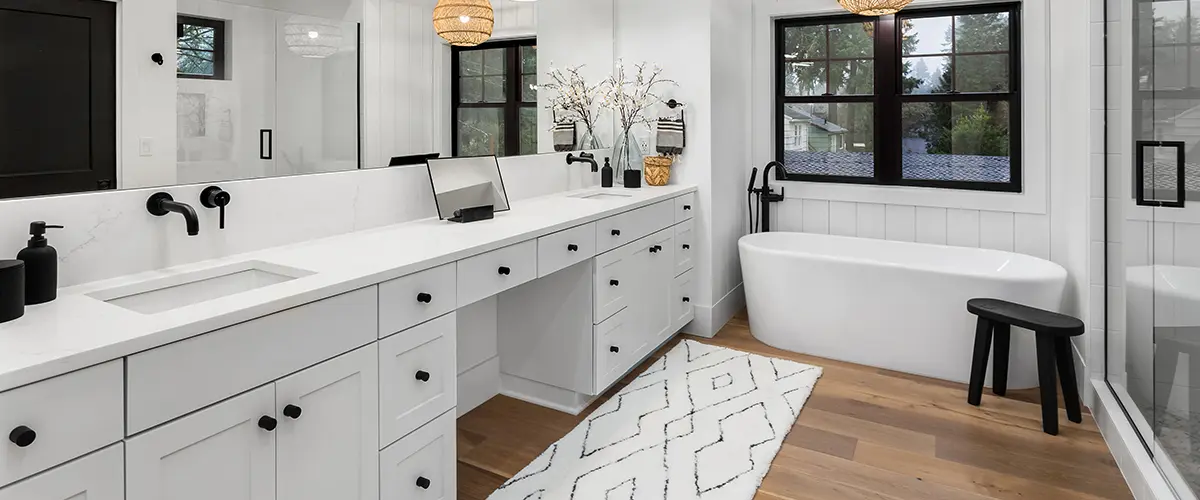 Planning and design come first when constructing a new bathroom. This includes consulting with a builder about where to put the new bathroom, how big it should be, how it should be laid out, and what kind of fixtures and finishes should be installed.
Within this time frame, you must also apply for and receive all required permits from your local authorities.
The contractor will commence demolition and site preparation after the planning and design phase.
This entails clearing the space where your new bathroom is going to go and basically removing any existing vanity or toilet or fixture. Whatever stands in the way must be removed to make room for the new and beautiful.
The plumbing and wiring in your home will need to be updated if you plan to install a new bathroom. The difficulty of this task is determined in large part by the position of the new bathroom in relation to the existing plumbing and electrical systems in your home.
The contractor will need to access the existing plumbing and electrical systems in your home to run new pipes, install new fixtures, and connect the new bathroom.
As soon as the contractor finishes the wiring and plumbing, they will start building your beautiful new bathroom. This means putting up the walls, laying the flooring, and putting in the fixtures and finishes that were decided upon in the earlier design phase.
To ensure the new bathroom is fully functional and built to last, the contractor will also install insulation and ventilation systems.
The contractor will do final inspections of the finished bathroom to guarantee compliance with all safety regulations and rules when construction is complete.
After the new bathroom is inspected and certified, the contractor will get the necessary permits from the local authorities so that you can start using it.
At KHB Construction, we fully value your safety and want to make your bathroom addition in CA worth every penny. We can help with obtaining permits and make sure everything is build up to code. 
see some dream bathrooms we created
KHB Construction, as seen by our customers
Don't take anything contractors say for granted. Ask for recommendations and read other customer's experiences. We're more than happy to show you what recommends us. 
I'm glad I found KHB to perform some work on my bathroom in a new house. They were very hands-on from the original assessment through scheduling and completing the work.
They completed the work in a little less than the two days planned, and so far, I'm happy to be able to use my bathroom with a new toilet and floor.
Trustworthy contractors are hard to come by but Ryan and his team at KHB followed through from start to finish they kept us informed through the whole process and kept the work on schedule.
We were really impressed with the service they offered us and are in love with our new master bathroom. We can't thank the team enough!! I'd 100% recommend KHB to anyone looking to transform their home into their dream home!
Your Bathroom Addition Questions, Answered
Profit from unused space to have a dreamy bathroom addition
When was the last time you went to the bathroom without worrying about spending too much time in there? Don't let home space go to waste when you can turn it into something practical, like a bathroom. 
Call us at (209) 528-0255, and let's talk about your bathroom addition in Modesto, Turlock, Tracy, Manteca, and more of CA. Or click the button below for a free quote, and owners Bobby and Ryan will get back to you ASAP!