Architecture Firm In Modesto, Turlock, Tracy, And More Of CA
Seamlessly blending the expertise of an architecture firm with local top-tier remodeling knowledge in Modesto, Turlock, Tracy, and more of CA.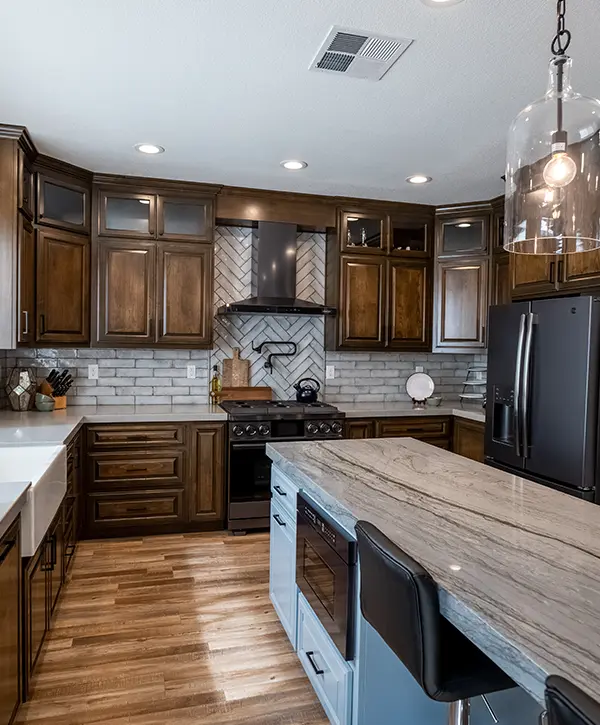 At KHB Construction, we are not your typical remodeling company. We pride ourselves on delivering exceptional remodeling experiences that rival the expertise and attention to detail typically associated with an architecture firm.
Our comprehensive design-build service takes care of every aspect of your remodeling project, from conception to construction, ensuring a seamless and hassle-free journey for homeowners like you.
Benefits Of Having An Architecture Firm Work On Your Remodeling Project
We often see homeowners come to us with 2D designs that set unrealistic expectations when it comes to budgeting the project and establishing a time frame. By taking designing matters into our own hands, we focus on delivering everything your project needs, from concept to completion.
Turning Your Dreams into Reality
At KHB Construction, we understand that your home remodeling project is a reflection of your dreams and aspirations. We have a team of talented professionals who excel in translating your ideas into tangible designs. Consider us as your creative partners, making your dream home a reality.
Seamless Integration of Design and Construction
With us, you can enjoy a hassle-free remodeling process. We seamlessly integrate the design and construction phases, ensuring a smooth transition from concept to completion. Our team links your vision and the actual construction work, guaranteeing that every detail is carefully considered.
Experienced Problem-Solvers
Every remodeling project comes with its unique challenges, and that's where our expertise shines. We are experienced problem-solvers. We thoroughly analyze your home structure, identify potential obstacles, and find creative solutions. Our team knows how to navigate architectural and structural complexities, ensuring your project's safe and functional outcome.
Maximizing Space and Functionality
Your home should be a place that maximizes space and enhances functionality. We specialize in optimizing the layout and flow of your home, making the most of every square foot. We carefully assess your needs and lifestyle, incorporating practical solutions into the design.
Attention to Aesthetics and Details
We believe that the beauty of a well-designed home lies in the details. We pay meticulous attention to aesthetics, ensuring that every element blends harmoniously. From color palettes to material selections, we guide you in making choices that create a cohesive and visually pleasing environment.
Stress-Free Project Management
Embarking on a home remodeling project can be overwhelming, but we are here to alleviate your stress. We take care of project management from start to finish. We handle permits, regulations, and contractor coordination, ensuring a seamless process for you. You can sit back and relax, confident that your project is in capable hands.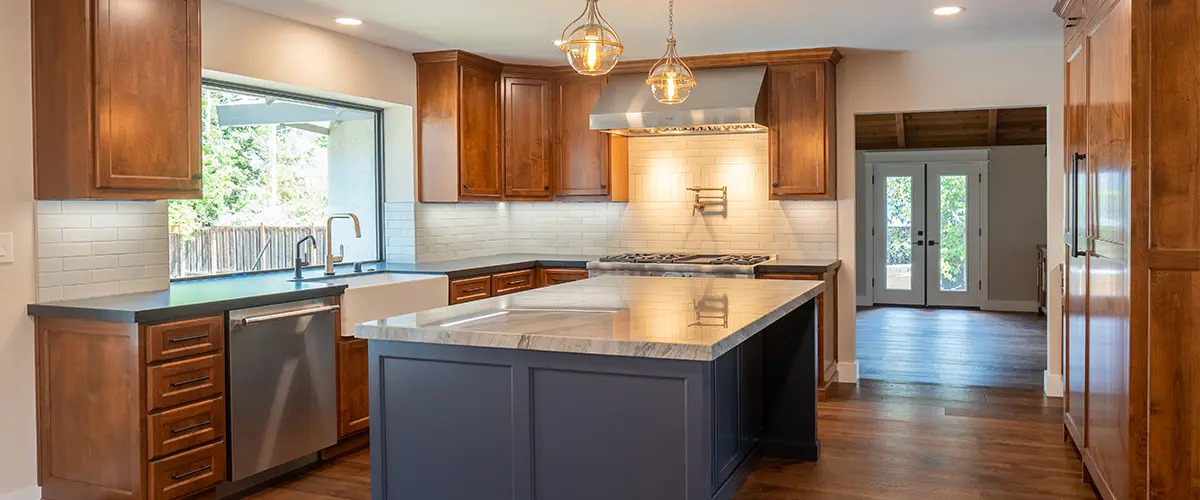 Our dedicated team brings expertise, creativity, and personalized attention to your remodeling journey. We are committed to turning your house into a home that exceeds your expectations and reflects your unique style and needs.
How do I even begin to say how pleased I am with the workmanship and professionalism that Ryan and KHB provided. From beginning to end everything went smoothly and we are 100% satisfied with the work that was done. 
The employees are also professional, knowledgeable, and friendly. Any questions I had along the way they answered.
Everyone was always up to date on what was happening and when. I would highly suggest them to anyone needing construction of any kind done on their home. Thanks again KHB.
We had our bathtub remodeled into a walk in shower. From the first meeting with Ryan the salesman and Doug the manager of our project it was a great experience.
They worked up a quote and when it was a little over my budget they worked with me to get within my budget. They set us up with a decorator to help us with tile selection and design.
They gave us a detailed schedule of day to day work plans and stuck to it exactly. We are very happy with them and will definitely call them when we're ready to do our kitchen.
Why Choose KHB Construction
In a rapidly evolving world where data centers drive technological advancements and buildings shape our environments, KHB Construction stands at the forefront of innovation.
Our design-build service combines visionary thinking, cutting-edge expertise, and a commitment to excellence to transform your remodeling projects into architectural marvels.
Comprehensive Design-Build Solutions
We offer all-in-one design-build solutions for remodeling projects. Our streamlined process eliminates the need for separate architects and contractors. From concept to construction, we handle it all for a seamless experience.
Quality Craftsmanship and Attention to Detail
At KHB Construction, we deliver superior craftsmanship with meticulous attention to detail. Our passionate team of skilled professionals upholds our high standards in material selection and precision construction.
Our design-build service provides a single point of contact for your entire project. Our dedicated team manages everything from design to construction, ensuring clear communication and accurate realization of your vision.
Value engineering is integral to our design-build service. Our experienced team analyzes designs to enhance functionality, durability, and energy efficiency while optimizing costs, ensuring the best value for your investment.
Choosing our design-build service saves you time and money. Our integrated approach provides accurate cost estimates upfront and eliminates delays through seamless coordination between design and construction, ensuring efficient project timelines.
At KHB Construction, collaboration is key. We work closely with homeowners, attentively listening to your ideas and requirements. By understanding your unique needs, we create a personalized design that reflects your vision and lifestyle.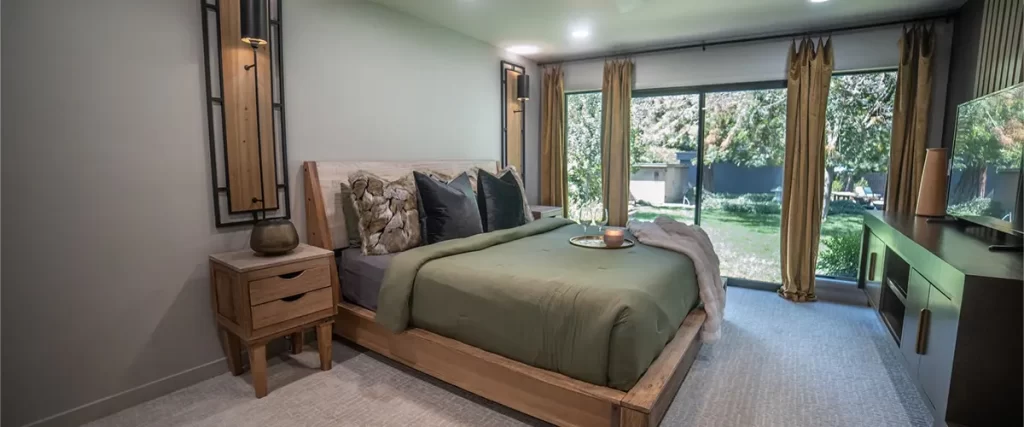 We aim to change the future of home remodeling, so contact us to see how our design-build service empowers you to dream big and witness your vision materialize before your eyes.
Homeowners Like Your Also Want To Know
Enjoy A Seamless Remodeling Experience
Don't settle for the limitations of separate architects and contractors. Choose our design-build service and benefit from streamlined communication, time and cost efficiency, and a cohesive team dedicated to making your dream space a reality.
Contact us today to schedule a consultation and discover how our design-build service can elevate your home remodeling experience. Let us be your trusted partner in creating a space that exceeds your expectations and brings joy to your everyday life.