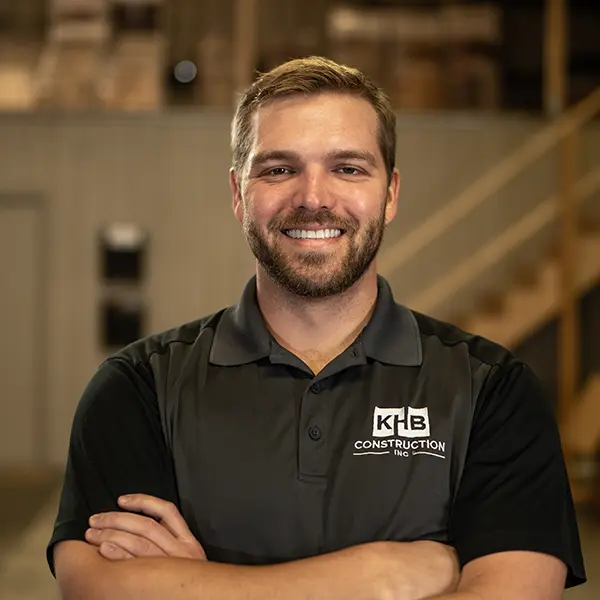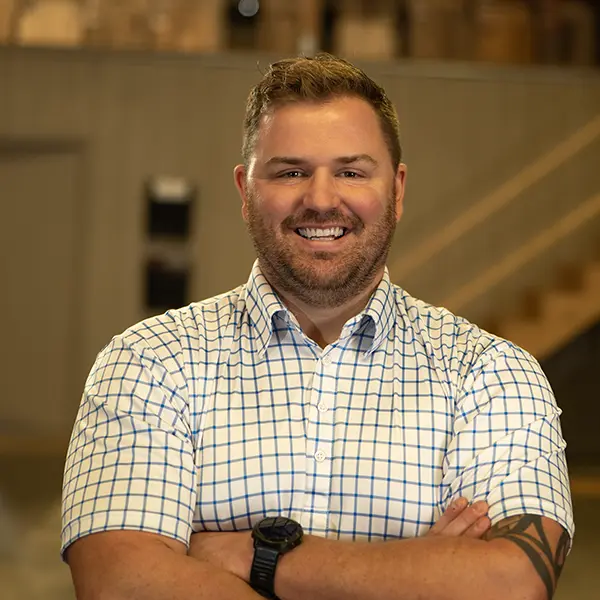 We've answered the most common questions we get from homeowners prior to any project. If there's something else that's on your mind, please request a quote. We want you to start your remodeling project with the confidence of an informed homeowner who trusts their crew.
Frequently Asked Questions
One of the most common questions we get asked is why go with KHB. One of the biggest reasons is our organization and efficiency. With our project management, we get to schedule things to a tee so you know what trades are going to be in your home.
The overall timeline of the project and our end date is the end date. With our project management system, you get to see daily logs, you get to see our current schedule, owner invoices, any change orders, message subcontractors, your project manager, sales team. or, field crew. The power is really in the homeowners hands.
Renovating your home is such a big event. There are multiple people coming in and out, staying for most of the day during the renovation, and it can be a big stressor on the homeowner. We want to give you all the knowledge we have on how to prepare for your next home renovation.
One of the best things you can do as a homeowner is make sure all of your personal belongings are put away, all large furniture is moved out of the scope of work, and that all the cupboards are clear of anything that we could damage. So now that the renovation area is prepared for us to come in, there's really two options for you to take as a homeowner.
The first one and the most common is staying in your home. The biggest thing here is to treat your renovated area like it doesn't exist and relocate anything that you used to do in that area to a new area of the home. Most popular with kitchens, for example, is making a temporary kitchen in the garage. With restrooms, most of the time, there are two bathrooms in the home. If there is only one bathroom, we recommend that you either stay with someone else or have another accommodation available.
The other option is what we call the HGTV experience. This is where you take your family, you go on vacation on a road trip, you stay with relatives, and we take control of your home for the full renovation. This is popular because with our project management software, you still get to be intimately involved in the day to day of what's happening in your home. But you don't have the burden of being there with the dust, the noise and overall inconvenience of us being in your house. If the HGTV experience is something you're interested in, please let us know. We want to make sure that you're completely comfortable with us having control of your home and we will walk you through that whole process. We work with multiple travel agencies and we would love to get you in touch with them so you can get that coordinated while we renovate.
When talking about kitchen timelines, there's obviously a lot of variables that go into it. We always ask our customers to take down a non-negotiable list of your absolute wants in your new kitchen renovation. Once you have those down and you reach out to us, we can go over that list and get a pretty accurate timeline of how long this renovation will take.
Cost is one of the biggest things on consumers' minds when going into a renovation. There are many factors that determine the cost of your renovation, and we're going to go over a few of those. The most obvious is the market – lumber prices fluctuate, solid surface fluctuates, everything's a living, breathing thing. And during the time of your renovation, just the timeframe could change the overall cost.
Besides that, your selections alone will have variants and prices. It really depends on how luxurious you want to get with your cabinetry, solid surface, tile, flooring, moldings, and everything that goes into that.
With that, there's a pretty transparent system that we have with our designers, architects, and homeowners to really fit your selections into the budget to make sure that we are on point. Another cost that is associated with your renovation is the operational costs of your contractor. Every contractor has a specific burden that they carry to operate. Some smaller operations obviously have less overhead. Larger corporations have more overhead – it really comes down to getting what you pay for in a lot of ways. If you're going with a reputable, bigger contractor in your area, they can provide a better value than some of the smaller contractors. And on the smaller contractor side, he may be taking on one job at a time and he might be able to give you all the attention you need during your renovation.
The biggest thing is to do your research on your contractor and make sure that you're comfortable with the cost that they have and the value that they give you.
There's a lot going on in home renovations from the building materials to appliances and finishes. And one of the most common questions we get is: does everything have to be on site? And the answer is yes, at KHB we have to have everything on site before we start work. This is to protect you and to protect our timeline for the job.
If something isn't there, and maybe the plumbing for that fixture isn't as transparent on the specs as we think it is, and it gets there and it doesn't work out, your job is gonna get pushed. Secondly, if we don't have everything on site, such as when the homeowner is purchasing the materials, we don't know exactly when they're going to be here.
And that's going to compromise the schedule as well. Overall, we want to protect you, the homeowner, protect our timeline, and make this the best experience possible for you.
Well what happens when you change your mind? That happens a lot in renovations – you might have a detailed scope of work in the beginning that you love. And then halfway through the project, that paint color isn't really vibing with what you're thinking. We call these change orders.
The way it works is if you have a change that you want to make, you talk to your project manager, you go over the scope of work and what's going to happen. He then sends that back to the office and we write up a detailed scope of work of the change you're requesting. In there, there'll be a price reflecting either positive or negative to the original contract price. We send that back to you. You review the scope of work, review the change of price, sign it, approve it, and we move forward with a change order of work.
One of the biggest benefits of going with KHB construction is our project management software. With our project management software, we give you an in-depth look at your innovation on the day-to-day level, as well as a 30,000 ft view of the overall schedule. Let's take a look.
So once you sign a contract, you'll be sent over to our project management software. This is called Buildertrend. And all your job information will be in here, you see your name will be up here, your address, and the job total as well. So for this job, (it's obviously made up to show you how to navigate and overall see the job flow) we have the contract price, we have a change order that I put in there, you have the job total. And then this will show you how much payment you've already paid towards the balance of the job.
The biggest function on here is the schedule. With the schedule, you go to project management, you drop down to the schedule bar. And you can see everything that's going to happen along with payment schedules that are tagged on to different scheduled options here. So we have demolition starting on June 1 here, and the first payment would be due on demo day. From there we go along with the second payment, third payment, and then final payment.
Along with project management features, we have daily logs. And this is where the guys in the field can upload what happened that day, what's gonna be happening the next day, attach photos, and add a caption to those. The program gives you the weather, which is also pretty cool. Along with this, you have to do's we can assign to you, such as clean out your cabinets for days before the job, or just show you what we're doing on the back end of this job to make things go as smoothly as possible. The change order feature happens if there's ever a change of work on the job. So with this project, this is a change of flooring. And they were just putting on a fictitious $40,000. Let's say we're doing the whole house. This gets sent to you, you can approve and send it off. So this was approved by signature, and then that job total reflects that with the $40,000 added.
Along with project management, there are selections on the front end, we can send you different options for vanities, for tile, for solid surface, there's also warranty, and after the job you can log back in if something goes wrong. In six months, if there's a paint chip, you can request a warranty service and we can come out there and fix that for you.
Under files, we have photos, documents, videos, and here's where we'll sometimes upload renderings, progression photos, and final photos. And you can keep those for your own portfolio. The messages, the comments auto populate from anything you comment on daily logs or to do's or change orders. The messaging feature lets you directly talk to your project manager. Here I sent over a message to John Doe, saying we're loving the new kitchen vibes. And this is kind of an internal email where as a company, we can keep track of all the communication to make sure everyone's on the same page and that we can have the most transparency as possible.
On Financial, you can click invoices, and you can see all the payments that are due, you can see that they've all been released and that they're all scheduled back on the project schedule. If we go back to home here, the summary, a lot of these links will be right here. So you can look at pending change orders if we requested something. You can also request change orders yourself. You can look at to do's, recent daily logs, unread documents messages. We also send out surveys sometimes at the end of our projects, to get your feedback and let us know how the job went.
And then there's also upcoming invoices. So the biggest ones for most of our customers are our daily logs and the schedule. You can also see a quick snapshot of that schedule there as long as current weather. This is Buildertrend. It's a pretty big system. So if you have any questions, make sure to reach out to your project manager. We can address it directly. We can even help you in your home if you have a laptop and you want some navigation and some help with that. We can help you with that as well.
Ready To Live In Your Dream Home?
We'll answer your questions at every stage of your journey.