KHB Remodeling Service Areas
High-End Remodeling For California's Central-Valley And Tri-Valley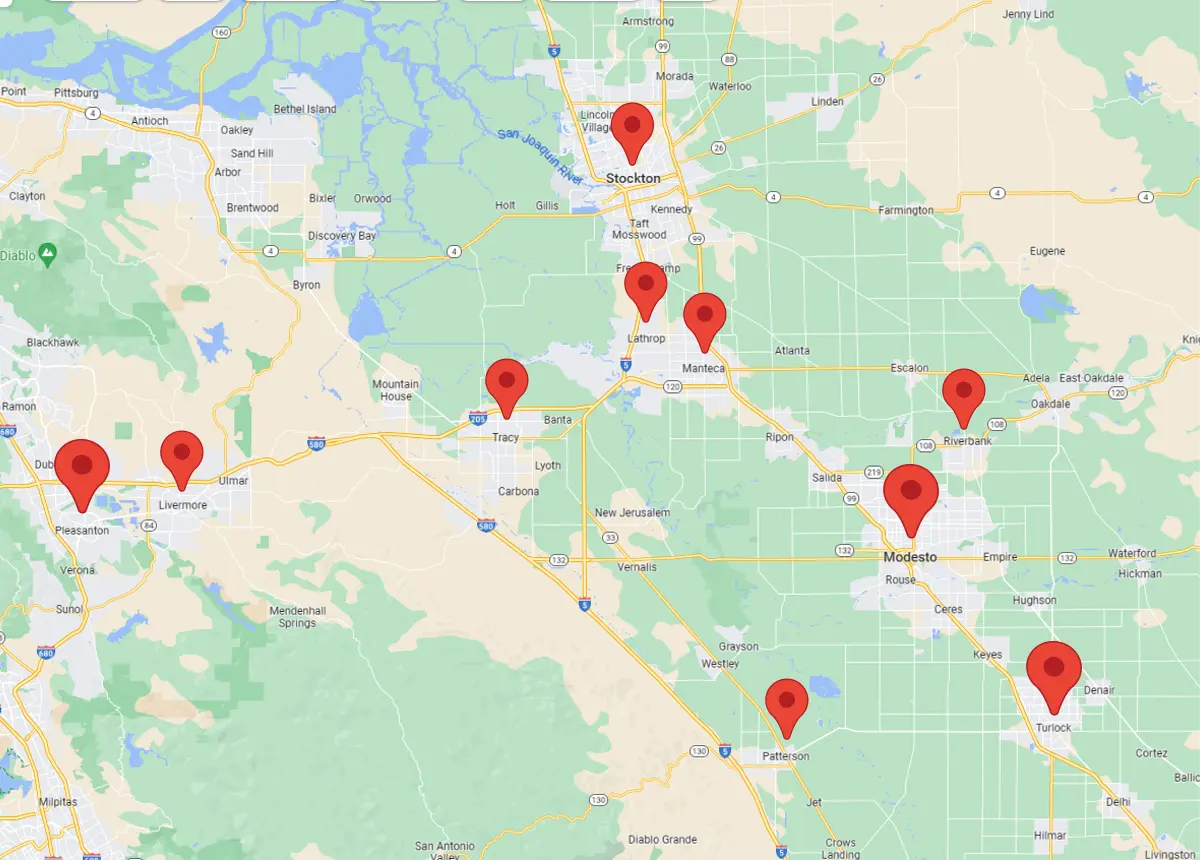 Scroll to check out where you can find us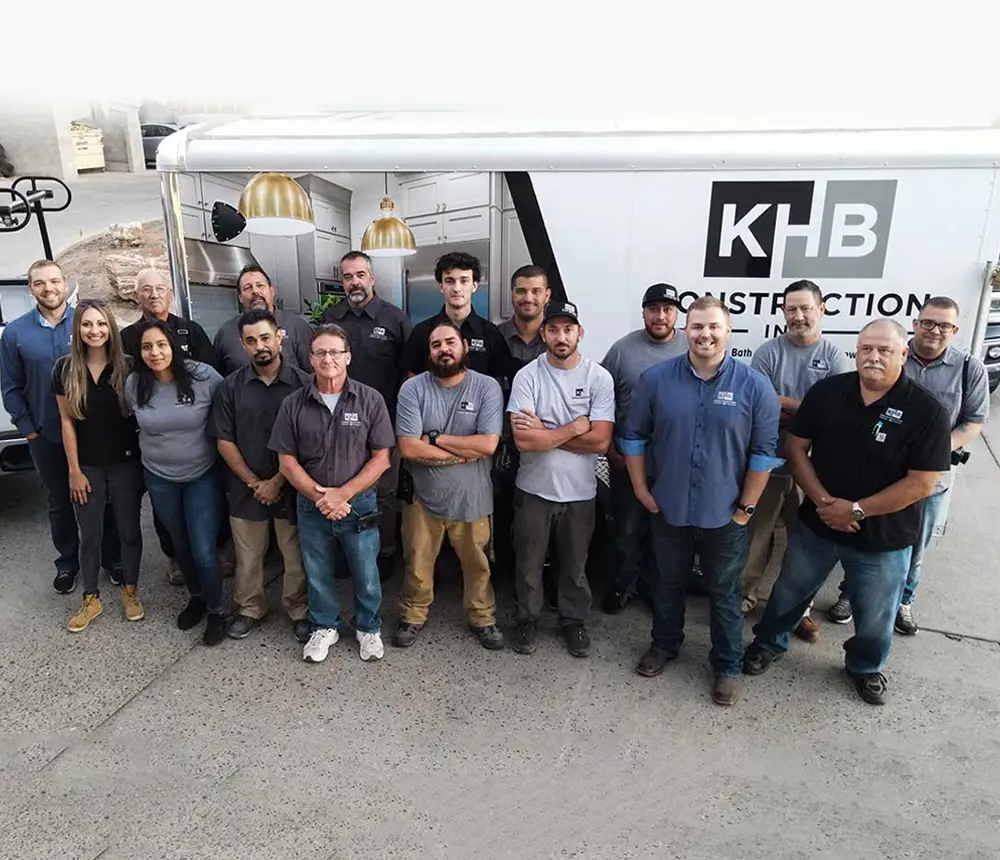 Remodeling With KHB Construction
Based in Modesto CA, and serving the entire Central Valley and Tri-Valley, we are a team of experienced professionals who strive for excellence in every project we undertake.
We understand that remodeling can be a daunting task, which is why we take a hands-on approach to every project. Our goal is to make the process as personalized and stress-free as possible for you.
Whether your bathroom and kitchen need an upgrade, or your house is getting too small for your family, we're here to help with remodeling services done right.
Here's what we bring to your project:
Our Remodeling Service Areas
Enjoy architectural and engineering excellence and an innovative approach to design-build from Modesto to Manteca and more of Central Valley and Tri-Valley, California.
Stanislaus County is proud to have a county seat as beautiful as Modesto. Check out the remodeling services we offer in this city:
Known as the Heart of the Valley, we absolutely love Turlock's small-town vibe. Here are the remodeling services we offer in this city:
With its plethora of wineries and mountain resorts, Tracy is the go-to place for tourists. But if you're in need of a remodel, here's what we can offer you:
Known as the Crossroads of California, Manteca is also the Pumpkin Capital Of The World. When it comes to remodeling in Manteca, at KHB Construction we can help you with:
Stockton's seaport serves as a gateway to the Central Valley and beyond. Here's also where high-functionality remodels meets breathless aesthetics!
As one of Central Valley's richest and most diverse agricultural areas, Ceres is also one of our favorite cities to work in!
Also known as the City of Trees, Lathrop has numerous parks lined with green trees. But we're more interested in houses here. In Lathrop, we're doing:
Riverbank was initially founded as a ferry crossing, and made town with the coming of the Railroad. The city has seen constant developing, and so did the remodeling industry:
Our primary focus in Patterson is providing homes with quality and comfort for those who choose us as their go-to remodeling company. Here, we specialize in:
In Pleasanton, we strive to provide our clients with high-quality services and comfort when they choose us for their remodeling needs. We specialize in the following:
We want homeowners in Livermore to know that they have the best contractor in the area only one call away and ready to bring their vision to life.
Here's What Working with KHB Is Like
At KHB Construction we put your priorities first in every aspect of our work. Here's what happy customers say about us.
Ryan and team just completed a 2 week project of completely renovating an old, ugly, and very hot, sunroom into a sparkling new and air-conditioned bonus room. They installed a whole new 30' wall, doors, windows, lights, fans, paint, and a split unit hvac. Their communication, proposal process, professionalism, and quality was superb!! 
Although the project was probably small for them, it was a huge deal for us…and they treated it, and us, as a priority customer and completed every detail we discussed. There was a project manager every day and we had clear line of sight on the daily activities and completion times. To top it all off, they are super nice guys and we enjoyed getting to know them.
I highly recommend this company for jobs small and large.
Ryan took our vision of enclosing our existing patio and making it a four seasons room and made it happen. It looks exactly like our vision…the crew is on time, professional and at the end of the day the work area is clean.
We had a few bumps in the road but Ryan took care of everything…KHB cares about their customers and goes the extra mile to make your visions a reality!
Licensed, Insured, And Bonded
We bring 50+ years of combined general contracting experience to your California remodel.
Ready To Start On Your Remodel?
Our expertise will guide you every step of the way.