Custom Kitchen Cabinets In Modesto, Turlock, And More Of CA
Prioritize your family's safety and your kitchen's beauty with the best custom kitchen cabinets installation in Modesto, Turlock, Tracy, Manteca, and more of CA.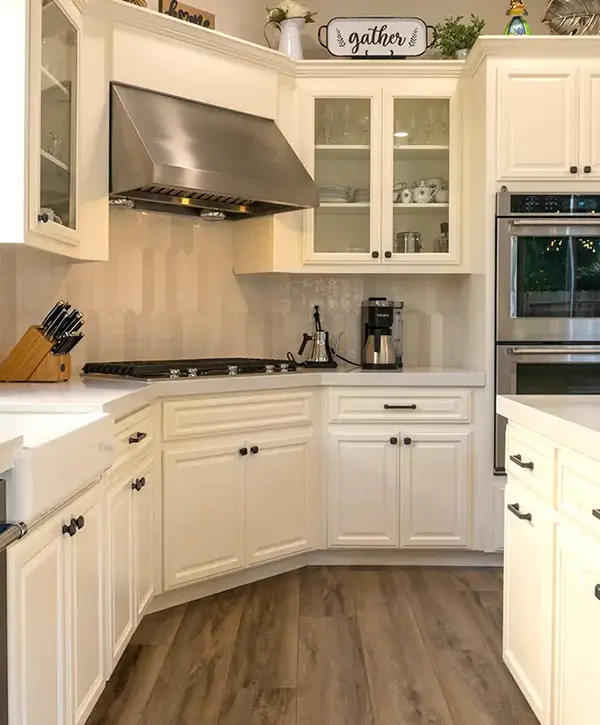 Bring back excitement into your life by picking new custom kitchen cabinets for your ideal cooking space! Whether functional or purely aesthetical, kitchen cabinets can make or break one of the most popular rooms in your home.

Stay in the kitchen know-how cabinet look or don't break a sweat over the process; KHB Construction is here to help you either way!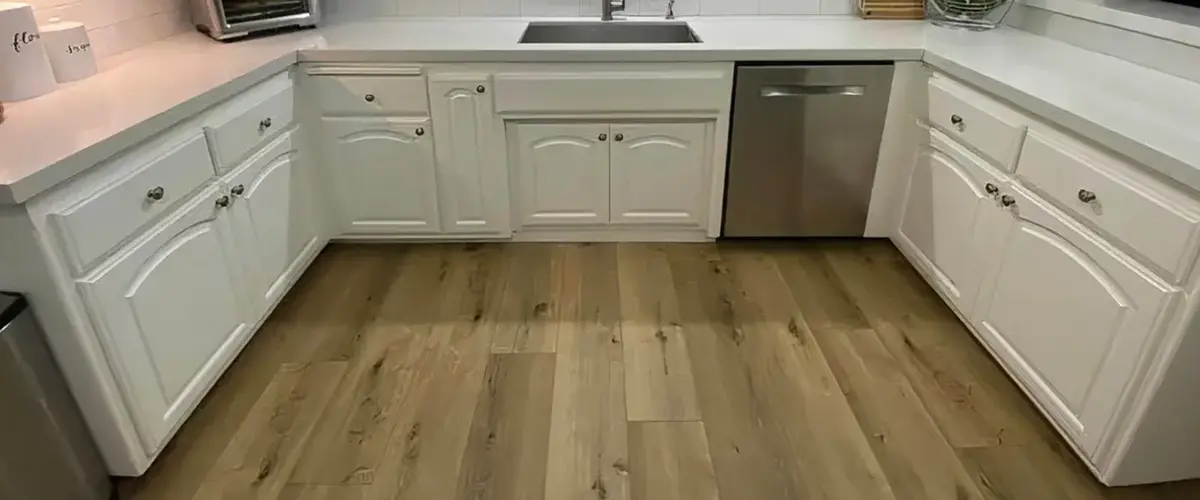 Why Choose Custom Over Pre-Manufactured
As a homeowner, choosing between built-to-order and stock cabinetry might be challenging. While both options have their benefits and drawbacks, we wanted to show you the reasons why custom kitchen cabinets are preferable.
Even though prefabricated cabinets are more inexpensive and more easily accessible, bespoke kitchen cabinets offer homeowners numerous advantages.
Custom cabinets are the best option if you want to build a one-of-a-kind kitchen that shows your individuality and taste.
Custom cabinets are great because they can be tailored to your kitchen's exact measurements. Hence, you can maximize your kitchen's square footage and ensure ample cupboard space.
Standardized prefab cabinet dimensions can restrict your creative freedom and lead to wasted square footage in the kitchen.
When you go with custom kitchen cabinets, you get to choose the components. This allows you to select high-quality, long-lasting materials that will hold up better than the particleboard used in many prefab cabinets.
By choosing custom-made cabinets, you can select from various materials, colors, and hardware to create the exact look you want for your kitchen.
Custom kitchen cabinets allow for an almost infinite variety of looks. There is a wide variety of styles, coatings, and hardware to pick from, allowing you to create a one-of-a-kind aesthetic that is truly your own.
Built-in wine racks, pull-out spice racks, and bespoke lighting are just a few unique features that can be added to your cabinets.
A custom kitchen cabinet installation can be a wise financial move because it raises the market value of your home. When selling your home, installing custom cabinets is typically perceived as a big selling asset.
Prospective customers will be impressed by the excellent quality of the materials and the originality of the design of custom cabinets.
When you go with custom kitchen cabinets, you get to choose the components. This allows you to select high-quality, long-lasting materials that will hold up better than the particleboard used in many prefab cabinets.
By choosing custom-made cabinets, you can select from various materials, colors, and hardware to create the exact look you want for your kitchen.
Using sustainable resources and non-toxic coatings is an option when building custom kitchen cabinets.
Homeowners concerned with their environmental impact may find this a significant factor in greening their houses. If you opt for custom cabinets, you can collaborate with a cabinetmaker who shares your dedication to sustainable practices.
Enjoy our expert advice in what custom kitchen cabinets might be best for your home! KHB Construction has decades of experience with kitchen remodeling in Modesto and surrounding areas!
Custom Kitchen Cabinets: Types, Benefits, Matching Decors
Custom cabinets are beneficial because of their flexibility in terms of design, allowing you to meet your exact requirements and aesthetic goals.
They are key components in helping us make your dream kitchen a reality. Let's talk about the many custom kitchen cabinet options so you can make an informed choice.
Shaker cabinets are a timeless favorite because of their clean lines and simplistic appearance. They are favored by those seeking a conventional appearance because of their flat-panel doors and minimum hardware.
Simple and elegant, the timeless style of shaker cabinets has endured for generations. They're perfect for people who want their homes to look classic and modern at the same time.
Although shaker cabinets are quite basic in appearance, they may be altered to meet your own requirements and tastes. They come in various materials, from solid wood to MDF and plywood, and may be stained or painted to match any kitchen design.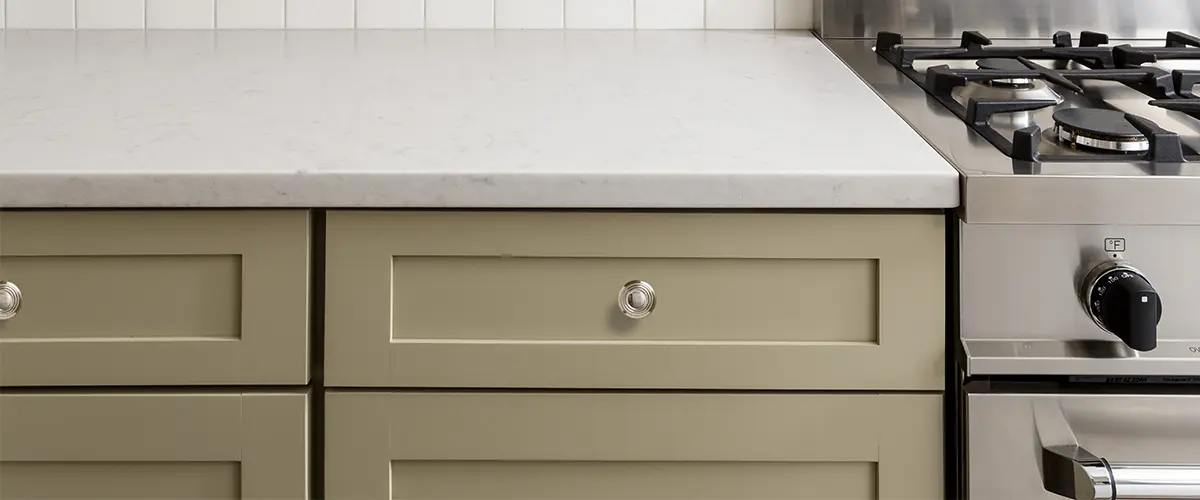 Shaker cabinets are adaptable in that they may be used with a wide range of countertop materials (including granite, quartz, and marble) and matched with a wide range of hardware and accessories.
Because of their minimalistic design, shaker cabinets require little in the way of upkeep. They are simple in design, with no decorative accessories, flourishes, or cracks where dust can accumulate.
Shaker cabinets are renowned for their longevity and durability. They are crafted from durable materials and designed to survive regular use.
The door and drawer fronts of raised panel cabinets, a form of custom cabinetry, are raised from the rest of the cabinet.
A frame, either ornamental or simple, encloses the panel. Depending on the material and finish, raised panel cabinets can be used in both contemporary and transitional kitchen designs.
Traditional kitchens typically have raised panel cabinets due to their classic good looks. They have the potential to make any room feel cozier and more refined.
The raised-panel style of cabinets is commonly linked with a more classic aesthetic, but they can be altered to suit your personal taste.
You can get them in a wide range of materials, from wood and MDF to metal, and then paint or stain them to complement the rest of your kitchen's decor.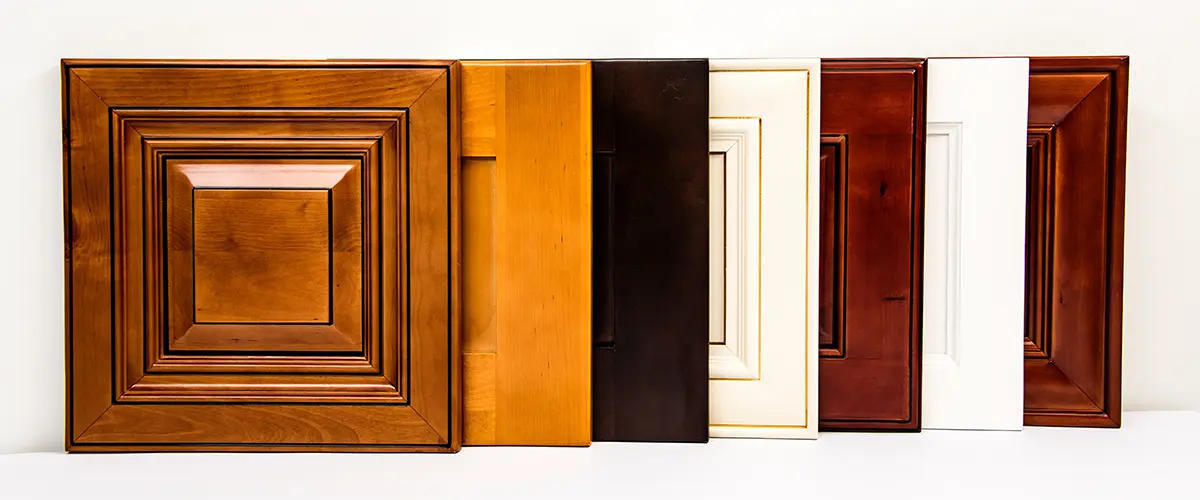 It is possible to get various looks by combining various countertop materials, such as granite, quartz, or marble, with raised panel cabinets and then accessorizing with various hardware and accessories.
In raised panel cabinets, drawers, shelves, and other customizability possibilities are commonplace. If you do this, you can use your kitchen's storage space better.
The raised-panel construction of these cabinets ensures that they will last for decades. Its durability is ensured by using high-quality materials and applying time-honored joinery methods in its construction.
Unsure about which cabinets best fit your kitchen? Schedule your free in-home consultation with a company that offers the best custom kitchen cabinet installation services in Modesto, Turlock, Tracy, Manteca, and more of CA.
It is possible to update your kitchen with a flat panel cabinet's modern style. They are great for open floor plans and smaller kitchens because of the minimalist aesthetic they foster.
Cabinets with flat panels are often constructed from oak or plywood since these materials are strong and can survive the rigors of daily use. They are also more durable because they lack elaborate designs or embellishments that could chip or break.
There is potential savings in manufacturing costs between the flat panel and raised panel cabinets. That's why they're a good choice for individuals trying to cut costs without sacrificing quality when designing their dream kitchen.
The door and drawer fronts of flat panel cabinets, sometimes called slab cabinets, are completely flat and do not have any raised or recessed panels. These cabinets are basic and clean, matching contemporary and minimalist trends.
Cabinets with flat panels can be easily incorporated into various design schemes. They're malleable enough to take on any look you choose for your kitchen, thanks to a wide range of available finishes, colors, and hardware.
Due to their smooth surfaces, flat panel cabinets are a breeze to keep clean. Flat panel cabinets are far easier to clean and maintain than their raised panel counterparts, which feature crevices where dust and grime are likely to gather.
Adding glass-front cabinets is a popular way for homeowners to upgrade the aesthetic of their renovated kitchens. Thanks to the glass doors or panels, you can see what's inside these cabinets.
Glass-front cabinets are a versatile option for any kitchen, complementing both classic and contemporary designs.
Add a touch of elegance to your kitchen with glass-front cabinets. They assist in highlighting your most beautiful dishes, glasses, or decor while also adding a sense of class to the area. They also help a cramped kitchen feel more open and roomy.
Although glass-front cabinets look wonderful and are perfect for showcasing your most prized possessions, they may not be the most practical choice for keeping all of your kitchenware.
Closed cabinets are an option if you have several products, such as small appliances or pantry items, that you don't want on display.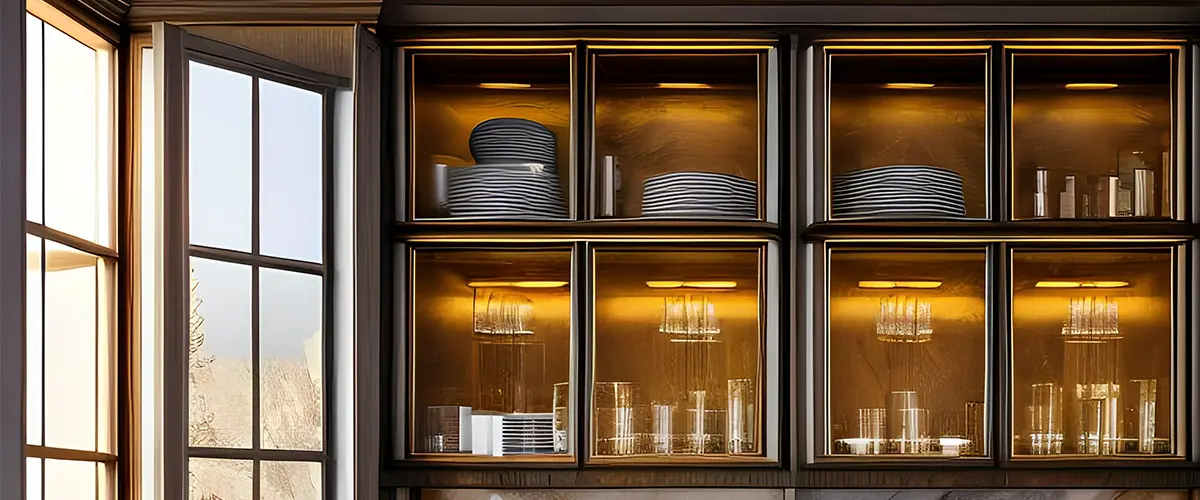 Cabinets with glass doors need more upkeep than those without. Regularly cleaning the glass panels or doors is necessary to keep them looking their best, which can inconvenience some homeowners.
To maintain the privacy of your kitchen goods, you could use cabinets with glass door styles. Closed cabinets may be preferable if you have a lot of clutter or objects you don't want people to view.
Kitchens benefit from increased illumination when glass-front cabinets are installed. Lighting installed inside the cupboards is another option for highlighting beautiful kitchenware.
In this context, "custom color cabinets" refers to cabinets that have been painted or finished in a color you selected for your kitchen. Matte, glossy, and metallic are some available color and treatment options.
You can also pick a unique shade to harmonize with your new kitchen's aesthetic or the rest of your home's furnishings.
Having cabinets painted in a specific color is a great way to give your kitchen a unique look and have it reflect your taste and personality.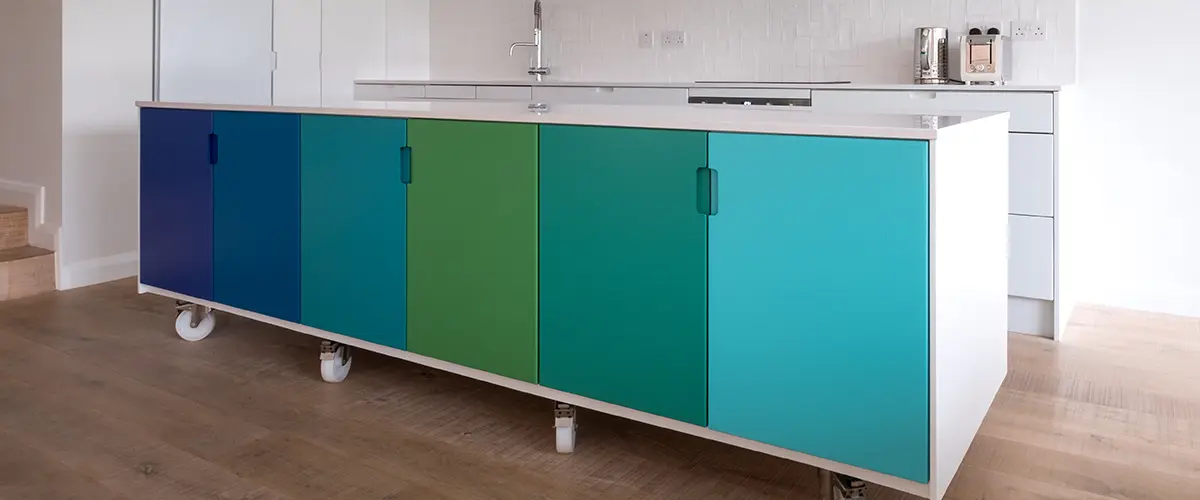 The color of your cabinets may set the tone for the entire kitchen when you get them in a bespoke shade. This might help you make your kitchen seem and feel more put together and unified.
Quality, custom-colored cabinetry will last for years. The high-quality materials and finishes ensure they will last long without showing any signs of wear.
The market value of your property might be improved by installing custom-colored cabinets. Custom color cabinets demonstrate thoughtfulness and individuality, which buyers will value.
Book a free consultation with our team of kitchen remodeling professionals and explore the best options for cabinets suitable for your family's cooking space.
Are you dreaming about your new cabinets and considering open shelving as a potential storage solution? Open shelving might be the ideal choice if you're craving a functional kitchen.
When you use open shelving in your kitchen, you don't store your food and other products in locked cabinets. Shelves are usually crafted from wood, metal, or glass and can be attached to the wall or propped up by brackets.
Having everything you need within easy reach makes spending time in the kitchen far more pleasant. Opening kitchen shelves is a great way to spice up your decor.
You can put your unique stamp on your kitchen by displaying beautiful kitchen items on the open shelving.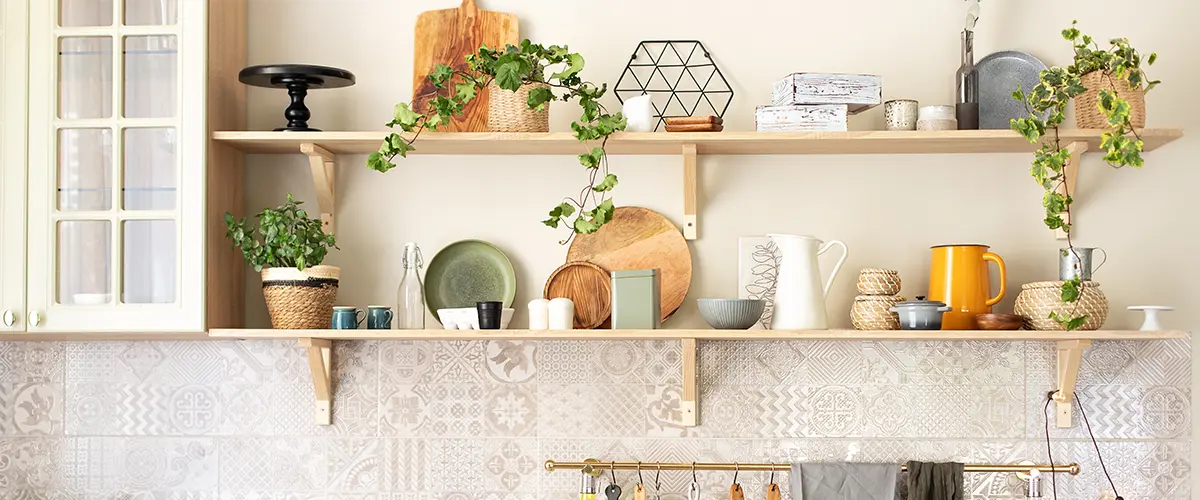 In cramped kitchens, open shelves can be a lifesaver. It provides storage capacity without the bulk of standard cupboards.
As an alternative to closed cabinets, open shelving can save you money. It is easier and faster to install. Therefore it is more cost-effective for homeowners.
Bypass The Headache Of Poorly-Installed Cabinets
Custom kitchen cabinets should look and work well. Poorly installed cabinets can cause many issues that lower your kitchen's value and functionality.
When you choose an unreliable contractor for your kitchen renovation project, and they do a poor job installing your kitchen cabinets, you can expect a series of unpleasant bumps down the road.
At KHB Construction, we never cut corners or compromise your family's safety. We offer safe and secure custom kitchen cabinet installation in Modesto, Turlock, Tracy, Manteca, and more of CA.
catch a glimpse of what your kitchen could look like
Read Reviews from real homeowners such as yourself
Before you hire a contractor, it's important to know how other homeowners feel about working with them. We provide recommendations from past customers whenever needed. all you have to do is ask or read more reviews here. 
Being no strangers to construction, we knew that 5-6 week kitchen Reno meant 3 months. We knew there'd be plenty of pain points and frustrations.
From start to final sign off, it took 6 weeks and a day, was virtually pain free and we can't say enough about the craftsmanship. Every person on the job took personal responsibility and pride in their craft.
We waited MANY years to get our dream kitchen and can't thank Ryan, Bobby, Doug, George and the WHOLE team enough for a dream achieved! Proud to be part of the KHB family!
It was my first time remolding a kitchen and used KHB Construction to do so. They are very professional, had great communications throughout the process, and did a better job than I could have every imagined.
They pay attention to all the little details and finished the project on time. I would strongly recommend using them for your home needs.
Your Custom Kitchen Cabinets Questions, Answered
book a free consultation to talk about your dream kitchen design
Forget about messy contractors and going from showroom to showroom to find the perfect custom kitchen cabinets. We're here to improve kitchens and lives by taking all that load off your shoulders.
Call us at (209) 528-0255 and share your dreams of perfect custom kitchen cabinets installation in Modesto, Turlock, Tracy, Manteca, and more of CA. Or click the button below for a free quote, and owners Bobby and Ryan will get back to you ASAP!