If you're like most homeowners, you may often find yourself dreaming of ways to make your home more comfortable and inviting. Have you considered investigating the possibility of making home additions or extensions to your existing house? While there may be a financial cost associated with such decisions, many homeowners swear that expanding their living space was one of the best decisions they ever made.
In this blog post, we will explore all aspects of adding onto a home – from whether it is worth it financially to how feasible certain projects are – so that you can decide if a home addition is right for you.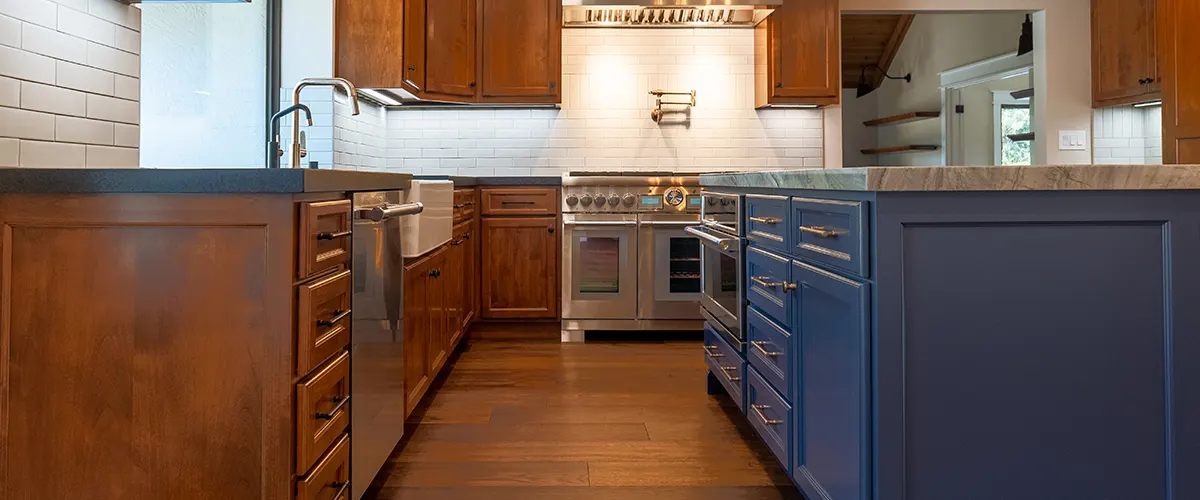 A home addition is a physical add-on for your home. It might be widening a room or two, or it might mean building a new room entirely. Have these thoughts ever crossed your mind?
Countless homeowners go through this, but sadly not everyone realizes just how affordable an addition like this can be. When you add to your home, it is an investment. Not all home additions look the same, and they might not cost as much as you think either.
A home addition can be anything that you want it to be, but there are a few primary additions that tend to be chosen by the majority of people. The reason behind them might differ from one person to the next, but some of the more versatile additions have plenty to offer anyone.

Additions Include:
• Kitchen Expansions
• Family Room Expansions
• New Bedrooms
• New Office Spaces
• Decks or Covered Patios
• Additional Bathrooms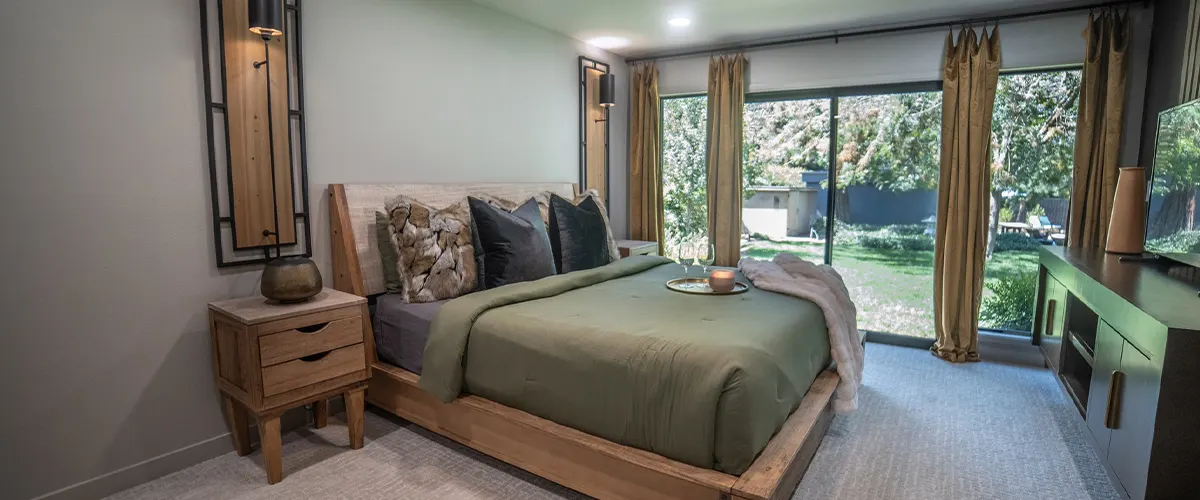 Planning a Home Addition: What to Consider Before You Get Started
Building a home addition can be an exciting undertaking but also a big commitment. Taking the time to weigh your options and plan is essential if you want your home addition project to go off without a hitch. Here are some things to consider before you get started.
Budget & Financing Options: The first step in planning any major home improvement project is figuring out how much it will cost. Your budget should include the cost of materials and the labor needed for construction. It's also important to factor in the additional costs associated with hiring an architect or designer, obtaining permits from local authorities, and dealing with any unexpected issues that may arise during construction. Once you have determined how much money you are willing to spend on your project, determine what financing options are available.
Local Regulations & Zoning Rules: You should also research any local regulations or zoning laws that might affect your ability to build an addition to your home. Depending on where you live, there may be restrictions on the type of structure you can build, as well as its size and location relative to other buildings and properties in the area. Additionally, different jurisdictions have different building codes that must be adhered to when constructing structures. Failing to follow these regulations could result in costly fines or even require you to tear down the addition altogether—so make sure you understand what is required before you begin construction!
Design & Layout: Once all of these preliminary considerations have been taken care of, it's time to start thinking about what kind of design and layout would work best for your new space. You'll need to decide how significant your addition should be (taking into account zoning regulations) and what features would best fit your lifestyle needs—such as extra bedrooms, bathrooms, storage space, etc. You can consult an architect or designer who can help bring your vision for the space into reality while ensuring it meets all relevant codes and regulations.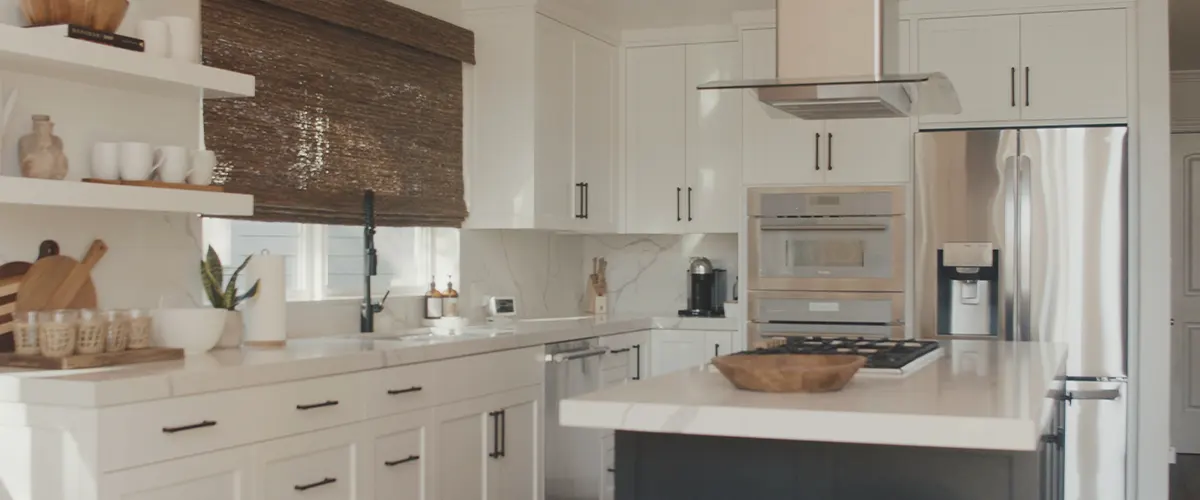 How Are Home Additions Priced?
In the majority of cases, a home addition will be priced based on the square footage of the addition itself. We generally find that these additions are roughly $200 to $400 per square foot, but it is important to understand that this isn't true for everyone.
A home renovation is a big investment for any homeowner, but it's always worth it. You are going to be designing your forever space, the place you'll live in for the next 20+ years with your family and friends.
You can expect to spend anywhere from $200k-$800k+ on a full home renovation, depending on the size of the home, quality of the finishes, and depth of the renovation. You will be in the lower range if you like your layout and want it to feel more like your own home. If everything in every room, interior and exterior, needs to go, you can expect to be in the higher range.
Additions range in price based on the use of the space. For example, a living room or dining room addition is much cheaper than a bathroom or kitchen addition. Bathrooms and kitchens have additional plumbing, electrical, ducting, cabinetry, tile, and solid surface than a standard additional enclosure. With that said, we have seen additions for just small rooms range from $200-$300/ft², while bathrooms and kitchens can be as high as $400-$600/ ft².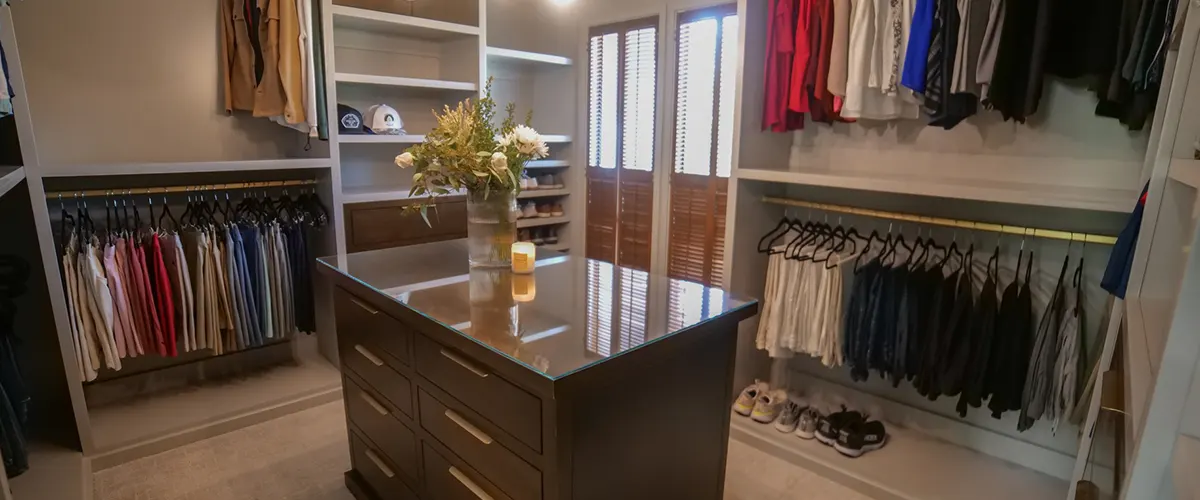 Consider the Size of the Addition
Depending on how big your home addition is, you might end up paying more or less than the average person. A small, standard home addition can easily come in at the lower end of the range. A larger expansion is going to cost quite a bit more the majority of the time.
Size isn't just limited to the single focus of a home addition either. If you want to add a home that impacts multiple areas, you might end up paying more. In fact, you could choose to add the same amount of space to two different rooms and come away with different prices for each room.
With some home additions, you really have to consider the team that is managing the addition. When it comes down to it, not all home additions require the same amount of effort from the team. Depending on the layout of your property, your contractors might have their work cut out for them.
If your home environment requires a lot of additional work from the team, you will find that the price will go up. This isn't because we don't want to give you the best possible deal. In reality, it all comes down to the work involved, as well as any potential hazards that the team might have to worry about.
You might not worry too much about the materials in your yard, but for a building crew, your yard's composition matters. Something as simple as uneven terrain can be a huge problem that requires a lot of extra work. The same can be said for bad soil, an excessive amount of rocks, and other environmental factors.
Consider the Materials Involved
Choosing the materials that you want for your new space can be so much fun, but it can also get you into trouble if you don't plan out your budget ahead. Try to keep your budget in mind while you make your decisions so you end up happy with the final build and the final price.
Flooring
Flooring can really influence the price of a build. The difference in price between carpet and a beautiful new kind of tile can be significant, but that also doesn't mean that all carpet is cheap! There are so many different flooring options for a room at different price points—and there are also plenty of opportunities to save!
Paint
Did you know that paint does not come at a universal price? The cost of paint can also influence the final price that you end up paying, particularly if you go with a more creative design. A simple and neutral coat of paint might not cost that much, but if you want to add in shapes and designs in different colors, you can expect that cost to go up.
Furniture
A home addition wouldn't be all that fun if you just left it empty, would it? No one wants to receive a new kitchen without cabinets or a bathroom that is missing a bathtub!
Not everyone considers just how much furniture can be involved—and don't forget about appliances! A new bathroom isn't just a bathroom. It is a bathroom, flooring, a sink, a mirror, a toilet, and shelving too!
A kitchen isn't just a kitchen. It involves cabinets, countertops, a sink, and so much more. You probably want a place to cook and a way to keep your food cold, right? These factors all play a role.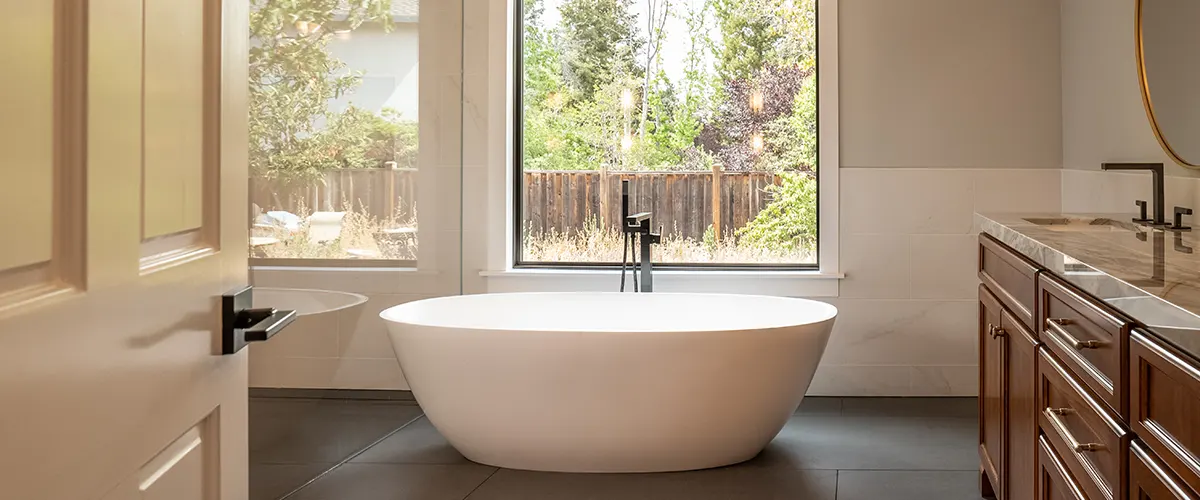 Is a Home Addition Worth the Cost?
Adding an addition to your home can be an intimidating investment. Multiple factors come into play when assessing a home addition's potential return on investment, such as cost, timeframe, and value.
Timeline Considerations: The timeline for completing an addition also varies depending on the project's scope. Smaller additions, such as a bathroom, can take 2-3 months, while larger projects, such as living rooms or kitchens, may take up to 6 months or more to complete. You should also factor in time for obtaining permits and passing inspections which can add another month or two onto the timeline.
Value Considerations: When it comes to evaluating the potential return on investment of an addition, it's important to consider how much value it will add to your home versus how much you paid for it. Generally speaking, most additions will recoup between 50%-90% of their cost when you sell your house, so they're usually worth considering if you plan on staying in your home long-term (5+ years). However, if you plan on selling soon, investing, in addition, may not make sense financially since you won't be able to recoup all of your costs in resale value.