Drywall Installation And Repair In Modesto, Turlock, Tracy, And More Of CA
Unlock these comprehensive services for all your drywall needs.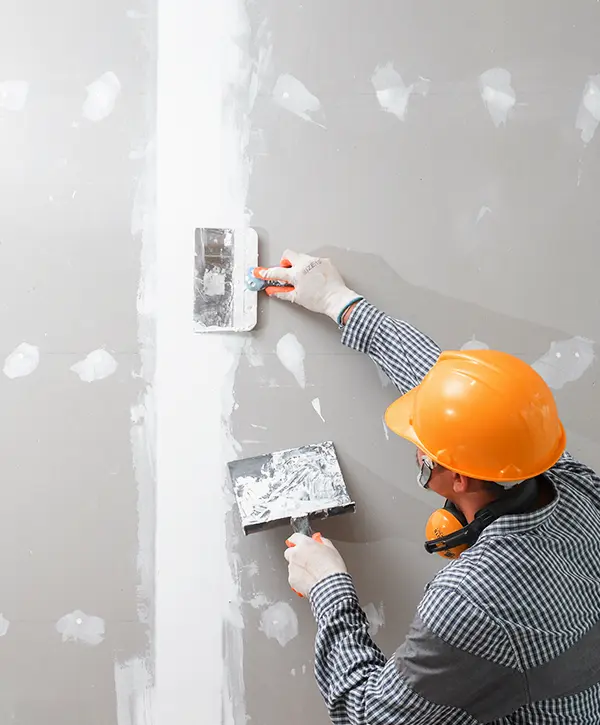 Are you tired of looking at damaged walls or planning a home renovation project? Imagine your home with smooth, perfectly finished walls that not only enhance the aesthetics but also boost the value of your property.
At KHB Construction, we specialize in complete home renovation, which includes comprehensive drywall installation and repair services. Our skilled and professional team is equipped to handle all your drywall needs. Whether it's a minor repair or a major renovation, we ensure high-quality results that seamlessly blend with your existing interiors, giving your home a fresh and revitalized look.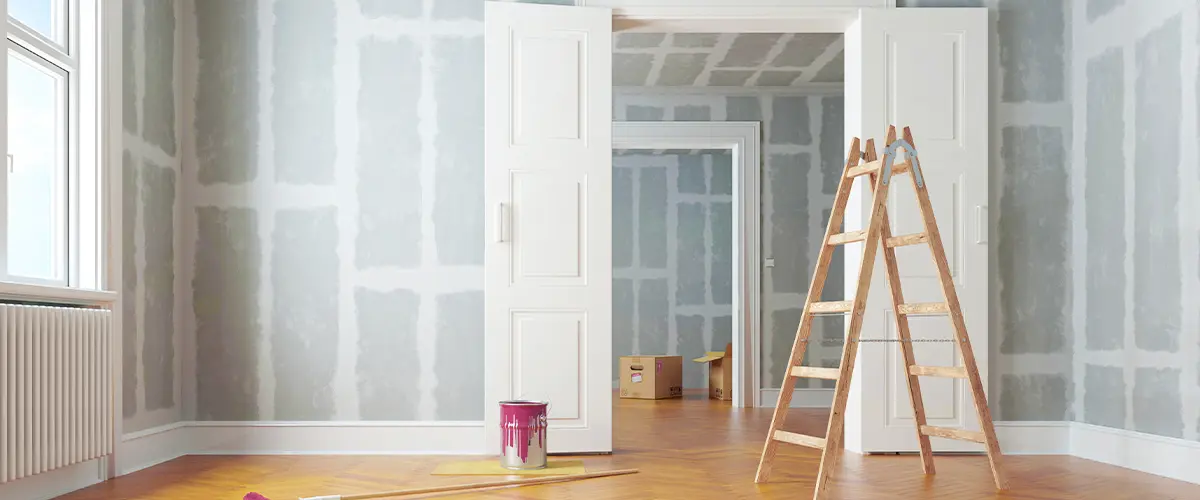 With our complete design-build services, you get to enjoy:
Benefits Of Drywall Repair
When it comes to home maintenance, one thing often overlooked is drywall repair. While it may not be as glamorous as a kitchen renovation, it offers many benefits. Let's explore some of them:
Drywall repair can instantly revitalize any room by fixing cracks, dents, and holes, giving your walls a fresh and smooth appearance
Taking care of drywall issues is a smart move if you plan to sell your home. It makes your home more appealing to buyers and increases its resale value.
Damaged drywall can affect your home's energy efficiency by allowing drafts. Repairing these imperfections helps seal your home's envelope, making it more energy-efficient year-round.
Moisture infiltration through damaged drywall can lead to mold and mildew growth. Repairing drywall promptly prevents these issues and ensures a healthier living environment.
Drywall repair is a budget-friendly way to address wall imperfections compared to tearing down and rebuilding walls.
When you repair your drywall, you have the opportunity to update your interior design by changing paint colors, adding texture, or incorporating decorative features.
If you need drywall repair services, we can help fix your walls in a timely manner as part of our home renovation package. Whether it's a small patch or a whole wall, we have you covered. Contact KHB Construction for a home remodeling partner that handles everything for you!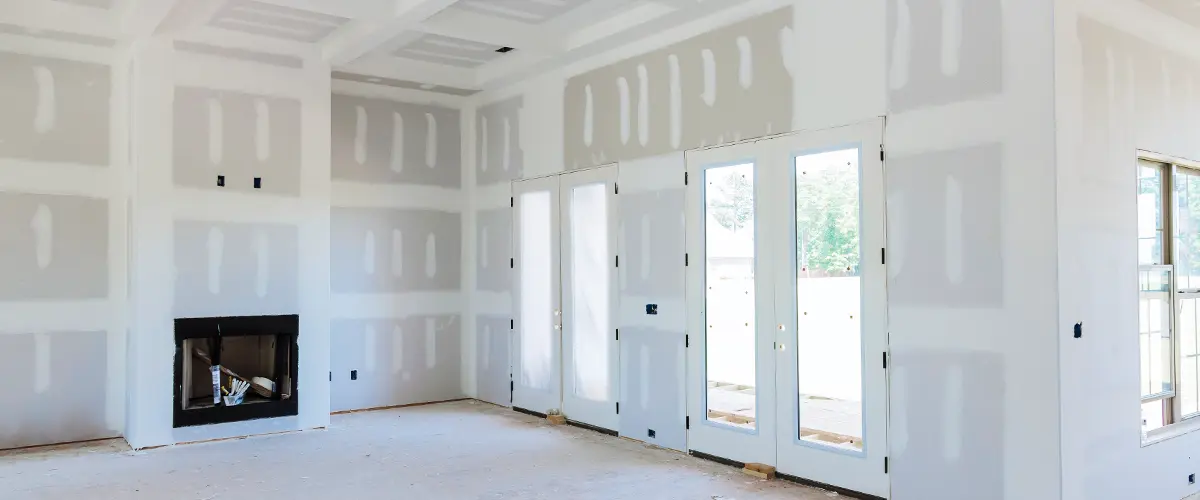 Read Real Homeowner Reviews
Check out the reviews below from our satisfied customers sharing their experience with KHB Construction's top-notch home remodeling services.
Ryan and team just completed a 2 week project of completely renovating an old, ugly, and very hot, sunroom into a sparkling new and air-conditioned bonus room. They installed a whole new 30' wall, doors, windows, lights, fans, paint, and a split unit hvac.
Their communication, proposal process, professionalism, and quality was superb!! Although the project was probably small for them, it was a huge deal for us…and they treated it, and us, as a priority customer and completed every detail we discussed. There was a project manager every day and we had clear line of sight on the daily activities and completion times. To top it all off, they are super nice guys and we enjoyed getting to know them.
I highly recommend this company for jobs small and large.
We had our bathtub remodeled into a walk in shower. From the first meeting with Ryan the salesman and Doug the manager of our project it was a great experience. They worked up a quote and when it was a little over my budget they worked with me to get within my budget. They set us up with a decorator to help us with tile selection and design. They gave us a detailed schedule of day to day work plans and stuck to it exactly. We are very happy with them and will definitely call them when we're ready to do our kitchen.
Benefits Of Drywall Installation
Drywall is a common building material used worldwide. It offers many benefits for homes just like yours.
Drywall provides a seamless look, perfect for painting or adding decorative finishes. It's quicker to install than plaster and leaves no uneven surfaces.
Drywall is inherently fire-resistant, offering extra safety in case of a fire. It helps contain flames, giving you more time to evacuate.
Drywall reduces noise transmission between rooms, creating a quieter living environment. Great for shared spaces or areas needing privacy.


Properly installed drywall acts as a thermal barrier, maintaining a consistent indoor temperature. This can lower heating and cooling costs.
Customize drywall to your aesthetic preferences. Choose different finishes, textures, and paint colors. Install features like recessed lighting or built-in shelving.
Drywall installation is quicker than traditional plaster applications, saving time and money during construction or renovations.
Drywall is relatively easy to repair or replace. Patch up small holes or cracks seamlessly without extensive reconstruction.
Drywall is affordable without compromising quality, making it a smart investment for property owners.
At KHB Construction, we offer comprehensive drywall installation services tailored to suit your specific needs. We understand the importance of quality, efficiency, and value for money. Reach out to us today to start your home remodeling and elevate the aesthetics and functionality of your space.
Perks Of Choosing An Expert Remodeler For Drywall Installation and Repair
When it comes to home improvement projects such as drywall repairs and installations, the choice of a reliable and skilled drywall contractor can significantly impact the outcome. While you may be tempted to tackle the task yourself or opt for a cheaper alternative, investing in an expert remodeler is well worth it.
Seasoned professionals bring exceptional craftsmanship to the table. With their extensive skills and experience, they ensure flawless-looking walls. From smooth finishes to precise cuts, they excel in delivering excellent results for your drywall repair project.
Hiring experts not only saves you time but also money in the long run. Their efficiency and knowledge of industry tricks enable them to complete projects promptly. Moreover, their networks within the industry allow access to quality materials at competitive prices.
Professional remodelers understand the importance of planning and preparation. They conduct comprehensive assessments of your drywall, ensuring proper insulation and addressing any structural concerns. This meticulous approach minimizes surprises and unexpected setbacks during the repair process.
Reputable remodelers possess in-depth knowledge of local building codes, ensuring that all work meets the required standards. This eliminates the need to worry about potential legal issues in the future.
Experts prioritize safety and adhere to strict protocols. Equipped with the right gear, they ensure the protection of your home and family throughout the project.
Professional remodelers possess the skills to bring your vision to life. With their expertise in textures, custom finishes, and intricate design elements, they can create walls that stand out and complement your interior design.
Reputable remodelers often offer warranties on their workmanship. This provides peace of mind, as they will address any post-project issues that may arise.
At KHB Construction, we offer all the above-mentioned perks and much more. Unleash the potential of your home with our comprehensive drywall services, delivered with unparalleled craftsmanship and attention to detail. Don't hesitate to reach out; we are ready to help you transform your space.
Drywall Repair And Installation FAQs
Drywall installation is the process of putting up new drywall sheets in your home. This is typically done to create walls and ceilings in both new construction and remodeling projects.
Hiring a drywall contractor for this job is often the best choice to ensure a professional and timely installation. They will measure the square footage needed, cut the drywall sheets to size, and secure them to the wall or ceiling studs using screws or nails.
Drywall repair services are essential for maintaining the integrity and appearance of your walls and ceilings. These repairs can range from fixing small holes and cracks to addressing more extensive damage like water damage or large holes.
Repairing drywall involves patching, sanding, and applying joint compound to create a smooth and seamless finish. Drywall repair contractors can offer free estimates and complete the job in a timely manner.
Drywall damage, such as holes, cracks, or water stains, can significantly detract from the appearance of your home. Repairing these issues ensures that your walls and ceilings look their best.
Ignoring drywall damage can lead to more significant problems over time. Water damage, for example, can result in mold growth and structural issues if left untreated.
Holes and cracks in drywall can pose safety hazards. Sharp edges or protruding nails can cause injuries, especially in homes with children.
Damaged drywall can affect the insulation and energy efficiency of your home. Repairing it helps maintain a comfortable indoor environment and can save on heating and cooling costs.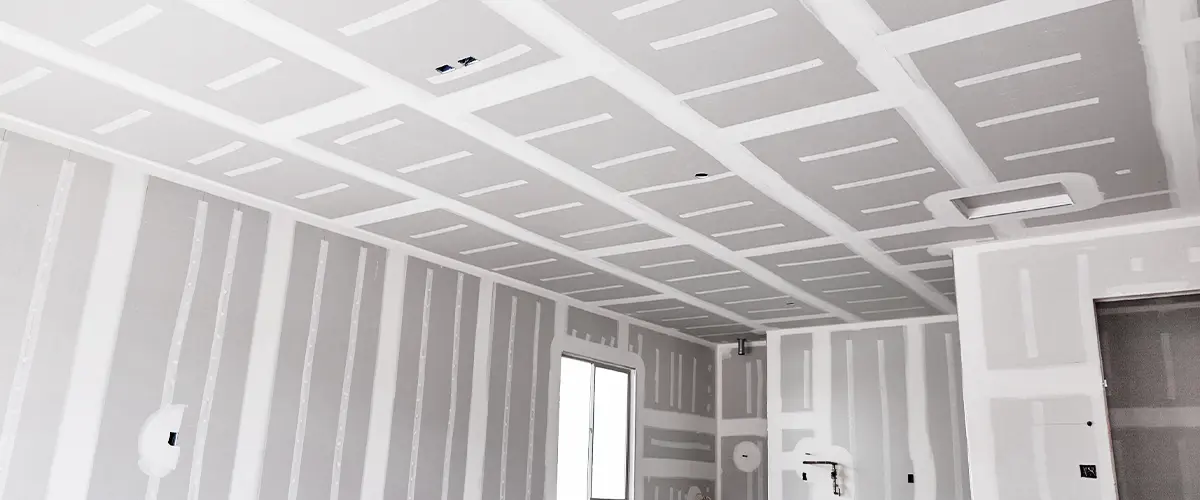 Hire The Best Remodeler For The Job
At KHB Construction, we offer complete design-build services for California homeowners just like you! From drywall patching, wall repair, hardwood floors installation, and more, we guarantee your dream home vision comes to life without you having to lift a finger.
Contact us today to get your quote and move one step closer to your perfect forever home.