There are times throughout the renovation process where a homeowner will realize that what they initially decided on is no longer what they want.
It might be as simple as changing the color they initially decided on, or as complicated as completely changing the floor of their home. When these changes pop up, even a seemingly small deviation from the plan can turn into several big changes very quickly.
To understand why change orders in constructions cost, it is important to realize what it means for the people working on your renovation or construction project.
Let's look at the 5 reasons change orders cost what they do.
A little extra time or money on your end can translate into large changes for us. The first step towards understanding what we do is to understand the when and the why of change orders.
In the construction industry, any time that we deviate from the original renovation plan, that's considered a change order.
Changing the cabinets in a kitchen, wanting different tile in the entryway, and asking for the relocation of appliances, all after your renovation project started, are all examples of change orders.
What Isn't a Change Order
Change orders can be a point of confusion for homeowners, and this is mostly because of scheduling.
We're saying that a change order occurs when the schedule changes, and homeowners take that quite literally and assume that we mean all scheduling. Because we do make clear schedules for progress on each part of your renovation, people tend to think that if something takes an extra hour, we will charge them for the added time. This is not the case.
We will not charge for minor instances that slightly alter the schedule. That is simply a part of the job, and sometimes it does happen. If the change is not extreme enough to have a notable impact on our work and schedule, we naturally account for that and come prepared.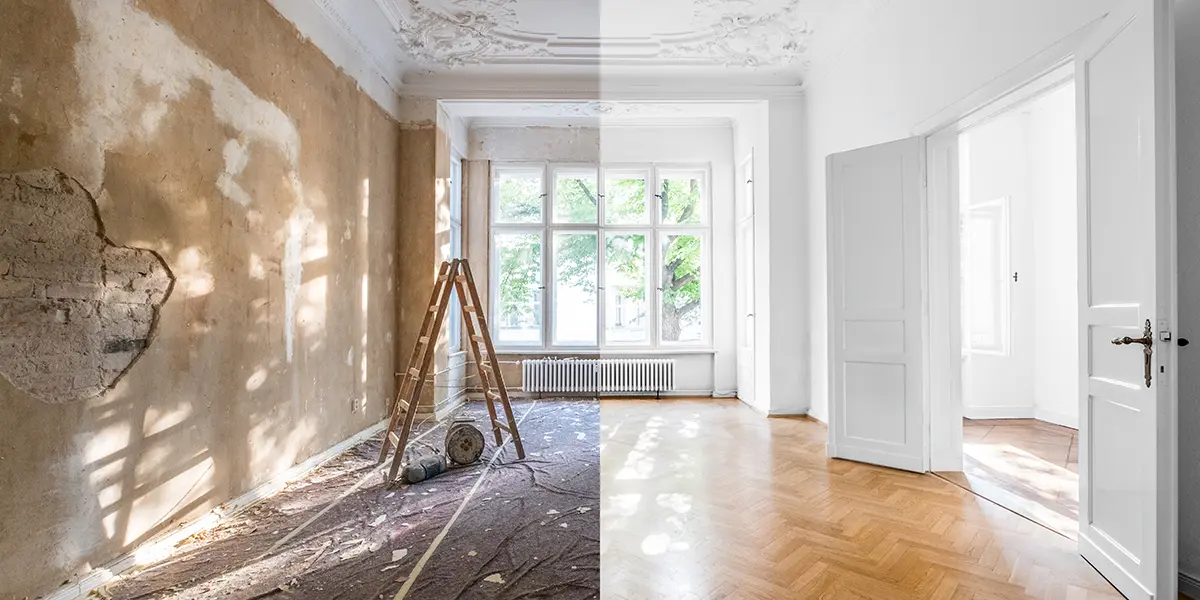 A change order occurs when something that is beyond our control is put on us for a resolution.
It means that something has happened to our original plan and schedule because of a change that you want to see. An extreme deviation from the original plan, that comes with a significant amount of extra work on our end, is what we consider a change order.
It's good to note that it doesn't always imply direct costs, but consequential costs that pile up during your construction process.
It implies more work, more materials, and more time spent on the job. Very often, change orders also cause further delays because you're changing the design, meaning that you might adjust other things along the way to match with what you just changed.
2. It Pushes Your Schedule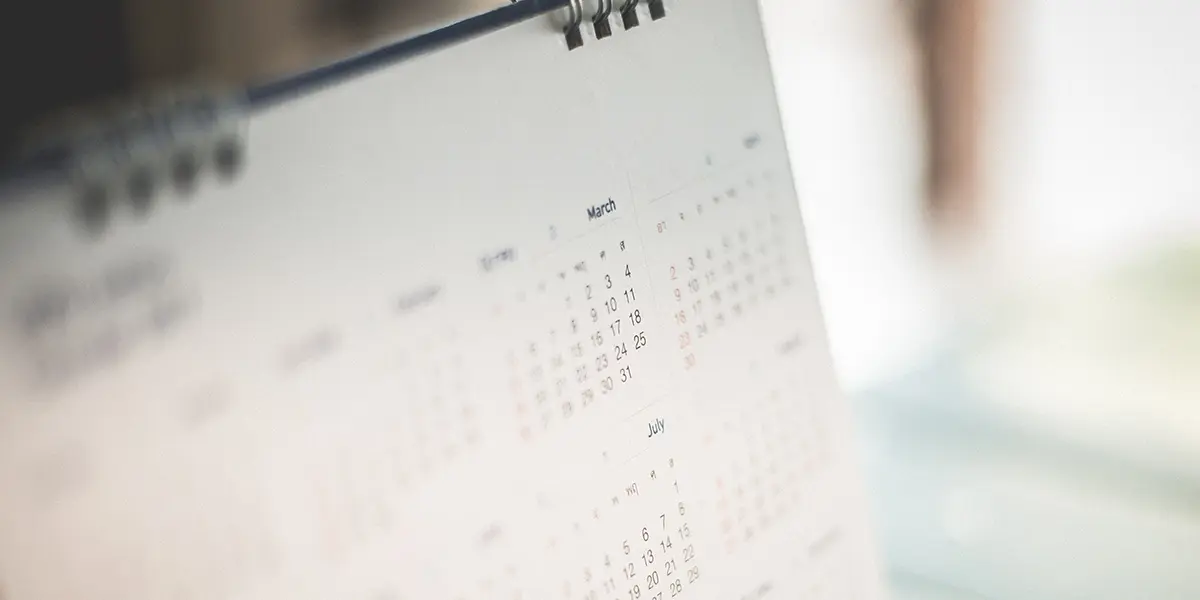 Now that you know what is a change order, we can talk about scheduling.
When we create the original scope of work, we plan a timeline that fits that specific scope. If we go in a different direction and alter the scope of work, we need to recreate your scheduling straight out of the gate.
For example, if when we made the plan you wanted stock cabinets but now you have second thoughts and want custom cabinets, that adds at least several weeks for the custom cabinets to be drawn, designed, built, and installed.
What's more important to understand is the following: In our line of work, we always stack our schedules. We make a schedule for your project, determine when it'll end, and then we schedule other customers after you.
Now, when you ask for a change that alters your schedule, you aren't just altering your schedule. You are also altering the schedules of our other customers and you're creating a loop of delays, depending on how many customers we have waiting after you. An impact this big comes with its own cost.
3. The Time to Get and Source the Material Needed for the Project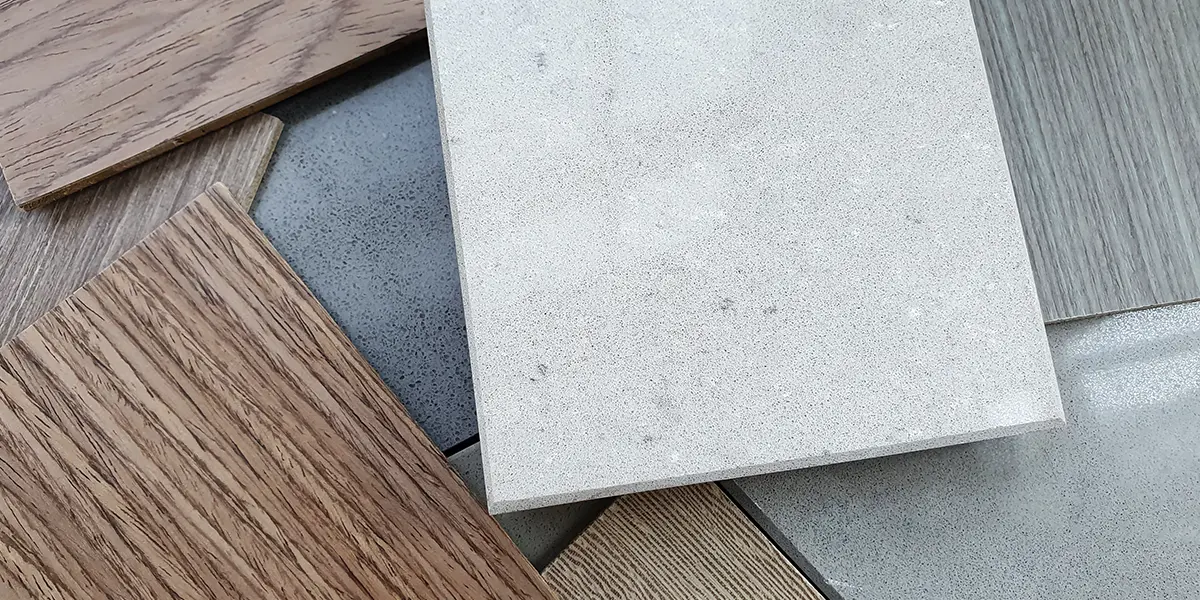 Another area where more work is generated is with sourcing materials. Any change will generally require that we get additional materials.
Whether it means bringing in more plaster or ordering new cabinets from somewhere else in the world, a project change will require something to see it through. When this occurs, it takes more time and more work.
Ordering the materials takes some work itself, but the timing is often a bigger point of concern. When a change requires that we wait to obtain new materials, it forces us off schedule again.
Choosing different cabinets or sinks can influence weeks of project time. To ensure that you receive your dream renovation as soon as possible, we always make sure to move mountains when it comes to project changes. Unfortunately, this still influences our schedule and once again causes us to have to delay our other clients.
For our entire team, one big area of delay with change orders is the paperwork. On the end of the homeowner, it likely seems very simple. Unfortunately, we can't just make one simple change.
On our end, every piece of paperwork turns into one more. We work with contract documents, so the construction contract price must reflect the actual project costs. Here's what steps we need to take as far as paperwork goes when a change order comes up.
STEP 1. The request for a change order will come in from your project manager, who will discuss the proposed change with sales.
STEP 2. This team will then work to address the change order, and when this is completed, new paperwork will be drawn up and sent to the approval process. The original contract will change, as well as the entire cost of your project. 
STEP 3. After approval is received, that same team has to go through and amend all of the paperwork to reflect this new change in order to ensure complete accuracy with our documentation. 
STEP 3. When the documentation has been updated, it is distributed to the project team and everyone that is involved. This allows us to make sure that everyone is on the same page and ready to carry out the new changes to reflect that final dream renovation.
The final reason that change orders cost is based on those instances where we have to redo work. Any time that you make a change in an area where we have already worked, it generally means that we'll have to go and undo what we have already done and then redo it following the outline of these new changes. For us, this is a loss in a couple of ways.
The first cost addition for this process is the additional time that is involved when this happens. At this point, we will have already completed work. This original work was accounted for in the original schedule, but when we have to do it for a second time—or spend additional time undoing it—we ultimately have to spend more time on the same step of a project.
This delay leads us to stack more time to the overall schedule.
Even if time is on our side and we do not have to spend a significant amount of time redoing something, there will always be an additional cost for materials. It's very likely that the materials that we've already used cannot be reused, so we'll have to get new materials to see the change order through.
Since materials do come with an additional cost, this will also be added on as a part of the total expense. Any time that we return unused materials, we are charged by the distributor, so these costs will also be added to the total cost.
How Change Orders Affect Everyone
In construction projects, change orders can escalate in cost very quickly because of the way that they stack upon each other and create work for other departments. A change order that influences even one part of a project will always create additional work and additional costs in other parts of your remodel as well.
This is a serious reason of concern for both you and our team.
To fully understand the cost, consider the way that each of these individual parts creates more work for everyone involved—and how that builds over time. The typical direct costs of a change can start out as $2,000 and quickly escalate to an actual cost of $6,500 in indirect costs by time we receive the new materials.
These are just project delays fees, equipment costs, material costs, professional fees, administrative expenses, redesigning fees, and labor costs.
Change Orders Are a Preventable Cost
We believe that every homeowner deserves their dream home, and we work hard to prove that and make it happen. This is why we allow change orders as a part of the process, and that's totally fine.
Sometimes you just want something different, and the last thing that we want is for you to be unhappy with the final product. With that out of the way, it's important to remember that change orders come at a high cost, but they can be avoided.
Although change orders are incredibly common—they don't need to be. The best way to avoid this unexpected expense is to really put in the work in the discovery phase to make sure that you have designed the home of your dreams with as much detail as possible. You'll see 3D renderings of your end-product, we'll guide you through all your options, and we'll make sure our designer will always be available to help you in your endeavor.
At KHB we offer professional remodeling services in Modesto, Turlock, Tracy, and more of Central-Valley & Tri-Valley, California. Be sure to check our kitchen remodeling and bathroom remodeling services, and see how we can create the perfect space for you and your loved ones.
Contact us today and get your well-deserved project started!