Window Installation In Modesto, Turlock, Tracy, CA
You've just found your reliable partner for top-tier window installation in Modesto, Turlock, Tracy, and more of CA.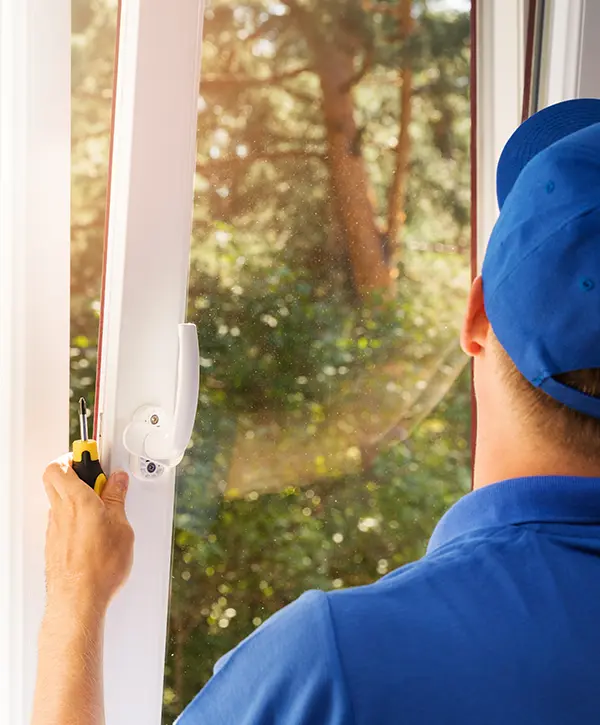 Ready to boost your home's energy efficiency? Our team of expert installers will help with customized replacement windows, tailor-made to suit your specific requirements.
We're with you every step of the way, guiding you through the process with care and attention to detail. Our mission is to ensure your window replacement is a breeze, with superior quality service and unwavering commitment to your satisfaction.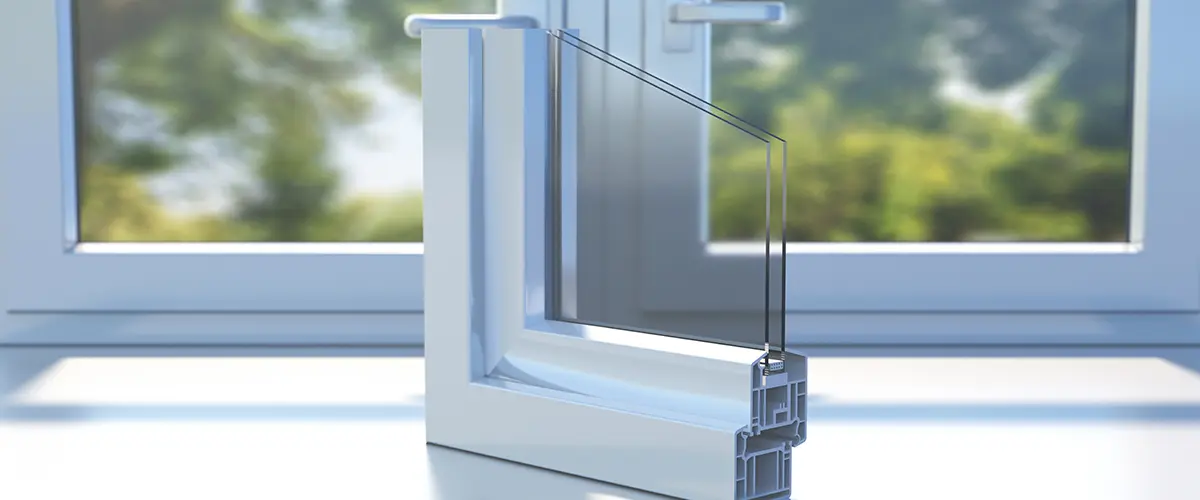 When it comes to replacement windows, there are many different materials to choose from. Each material has its own benefits and drawbacks, so it's important to choose the right one for your window replacement project.
If you're replacing existing window frames, you'll want to choose a material that can be easily installed into the existing frame. Otherwise, you may need to replace the entire frame, which can be more expensive and time-consuming.
Wooden windows are a timeless choice that can bring warmth and personality to your home. You can paint or stain them to match your decor, and they provide exceptional insulation.
Although taking care of them is important to avoid warping, rotting, or infestation, they're worth the effort for a cozy and inviting atmosphere.
Vinyl windows are a top choice for homeowners seeking durable, energy-efficient, and affordable options. They won't demand much upkeep and offer a range of customizable finishes and colors to complement your home's style.
Though they may not be as sturdy as some materials, they're still an excellent investment over time.
Composite windows are an amazing investment that offers the beauty and texture of wood without the high maintenance needs. They can be easily painted or stained to complement any home decor.
Keep in mind that while they may be a bit more expensive than other materials, the unique benefits they provide make them a smart choice for any homeowner.
If you are looking for a quality option for your windows, you should consider fiberglass! Fiberglass windows offer a plethora of benefits.
Not only are they extremely durable, but they can also significantly cut down on energy consumption, all while being low-maintenance! Plus, with various finishes and colors available, they can fit right in with your home's aesthetic.
While they may be more pricey than other materials, trust us – it's well worth the investment.
Aluminum windows are an excellent choice for their durability and low maintenance. They are also super customizable, letting you match your existing decor.
However, it's good to keep in mind that they aren't 100% energy efficient and can experience some condensation. Nonetheless, they're a fantastic pick and will definitely stand the test of time.
Glass block windows, aka glass brick windows, add an artistic flair and peace of mind to your home. They offer privacy and natural light, making them ideal for use in bathrooms and basements.
Plus, their strength and durability make them a smart and long-lasting investment, and their energy efficiency helps you save on heating and cooling costs.
Get in touch with the window installation and home remodeling company that offers services tailored to your needs!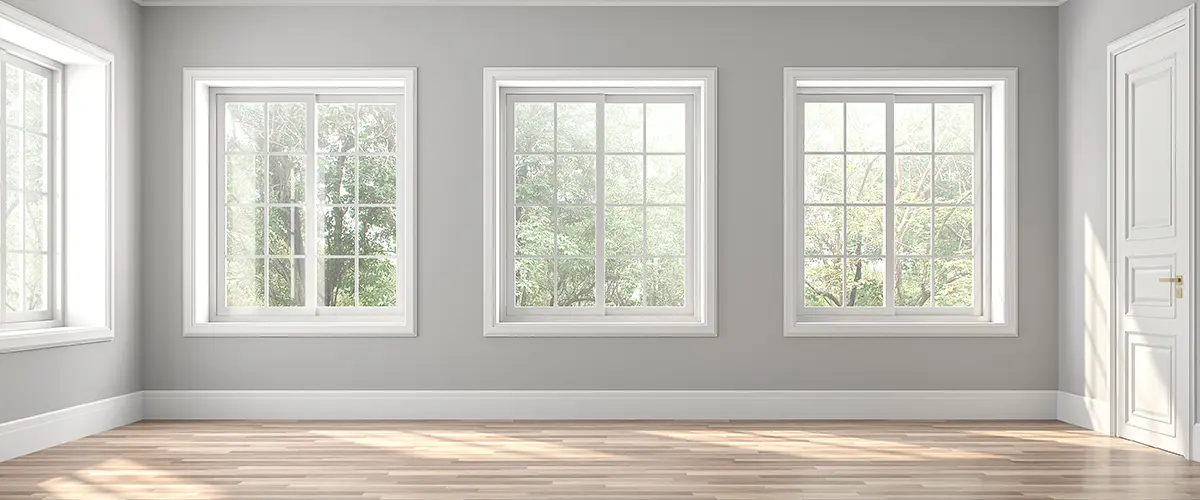 Types of Windows to Consider
Choosing the right windows for installation can be exciting! With many types to choose from, each with their unique benefits and drawbacks, you can find the perfect windows that matches your unique needs.
Single pane windows are most common but lack insulation, leading to increased energy expenses.
We recommend upgrading to double pane windows that have two panes of glass with argon gas in between. This upgrade increases insulation, saving you valuable energy and money in the long run.
Triple pane windows are like double pane windows, but with three panes of glass for even better insulation. That's why they're a smart choice for homes in colder climates – they'll keep you cozy without breaking the bank.
Casement windows are hinged at the side and open outward. They provide good ventilation and can be easily opened and closed with a crank handle.
Picture windows are the perfect solution for framing picturesque views or letting in a healthy dose of natural light. With their fixed setup, you can be sure they'll last a lifetime.
Storm windows are installed over existing windows to provide an extra layer of protection against the elements. They can be removed in the summer to allow for better ventilation.
Bay windows consist of three or more panels that beautifully angle out from the wall, offering a panoramic view and making your room feel more spacious. You don't want to miss the added charm and spaciousness they bring!
Bow windows are similar to bay windows, but they are made up of four or more panels that create a curved shape. They provide a unique and elegant look.
If you love plants or herbs, garden windows are a beautiful and practical addition to your kitchen! Similar to bay windows, they're smaller and perfect for indoor use, bringing a bit of the outdoors inside your home.
Pocket windows are designed to slide into a pocket in the wall, creating a seamless look. They are a great choice for modern or minimalist homes.
Want the pereks of new windows without the effort of installing them? Contact KHB Construction and have us do all the dirty work (and the cleaning afterward).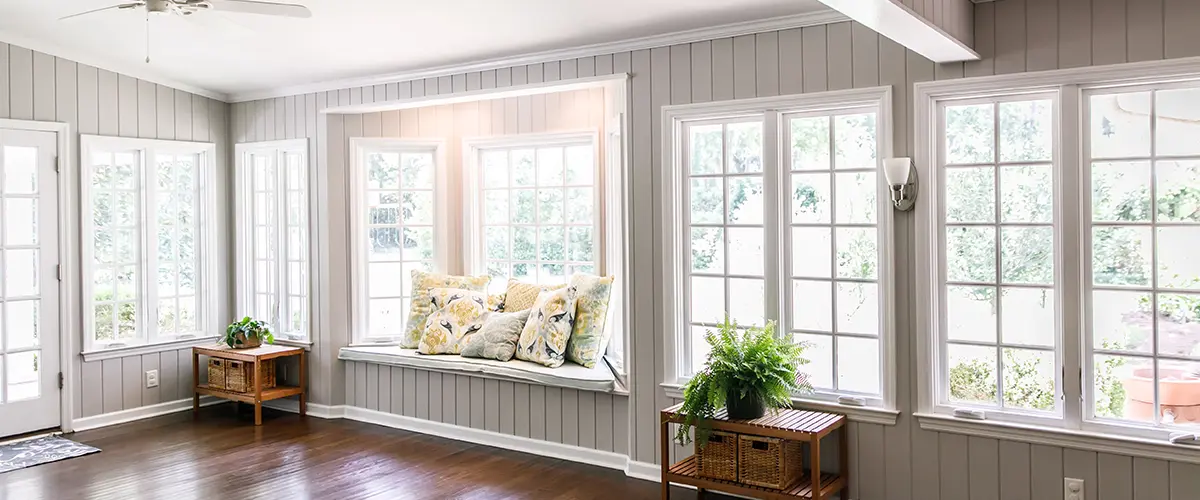 What To Expect During Professional Window Installation
If you're considering replacing windows in your home, it's important to understand the window installation process.
While some people attempt a DIY window replacement, it's often best to work with professional window companies to ensure that the job is done correctly.
Here's an overview of the window installation process.
To start, measure your windows and order replacement windows that fit. Trustworthy window installers will take precise measurements to guarantee an ideal fit. You deserve high-quality windows and they'll make sure you get just that!
Once the replacement windows arrive, the old window sash must be removed. This involves carefully removing the window frame from the opening, being careful not to damage the surrounding area.
With the old window sash removed, the existing window frame is inspected for any damage or rot. If the frame is in good condition, the new replacement window can be installed directly into the existing frame. If the frame is damaged, it may need to be repaired or replaced.
Once the existing frame has been inspected, the new replacement window is installed. The window is carefully placed into the opening and secured in place. Any gaps between the window and the frame are filled with insulation to improve energy efficiency.
The final step is to seal and finish the window. This involves caulking around the edges of the window to create a tight seal and prevent air leaks. The window's exterior is finished with trim to improve the appearance and protect against weather damage.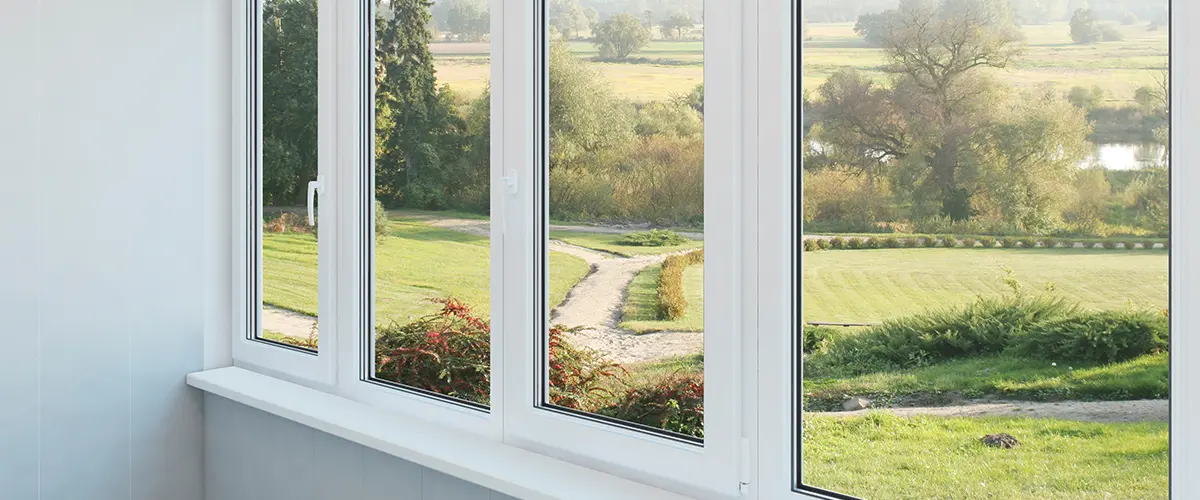 Read Past Customer Reviews
Ryan and team just completed a 2 week project of completely renovating an old, ugly, and very hot, sunroom into a sparkling new and air-conditioned bonus room.
They installed a whole new 30' wall, doors, windows, lights, fans, paint, and a split unit HVAC.
Their communication, proposal process, professionalism, and quality was superb!!
Although the project was probably small for them, it was a huge deal for us…and they treated it, and us, as a priority customer and completed every detail we discussed.
There was a project manager every day and we had clear line of sight on the daily activities and completion times. To top it all off, they are super nice guys and we enjoyed getting to know them.
I highly recommend this company for jobs small and large.
My wife and I had a home project to create a bar in a built in area in our home. We purchased cabinets, a wine fridge and a 1 1-2 inch thick butcher board countertop.
We could find absolutely no one who could cut the countertop to the length we needed to fit our built in. My wife started calling local businesses, and we got nowhere. I was thinking about trying to cut this myself, and that would have turned out bad- guaranteed.
My wife called Ryan at KHB Construction and asked if he might know someone who could cut it. Ryan said, "Come on down, I'll do it and won't charge you!"
We showed up, and what a great guy Ryan is. Cutting this board was no easy task. Ryan gave this all of his attention and cut it perfectly. What a cool guy, and what a great business.
It is obvious Ryan loves his job, is very good at what he does, and loves providing his service to his customers. Without hesitation, My wife and I recommend KHB Construction.
The Most Common Window Installation Questions
Quality Materials, Committed Crasftsmen, 5-Star Customer Support
At KHB Construction, we truly believe that your home is your castle, and our greatest joy is helping you make it as amazing as possible.
With our unwavering dedication to top-notch materials, exceptional attention to detail, and unparalleled customer support, we're thrilled to provide you the best home renovation and window installation services in Turlock, Tracy, Modesto, and the surrounding areas.
Don't hesitate, simply click the button below to arrange your free estimate and discover just how we can turn your home into the space you've always envisioned.