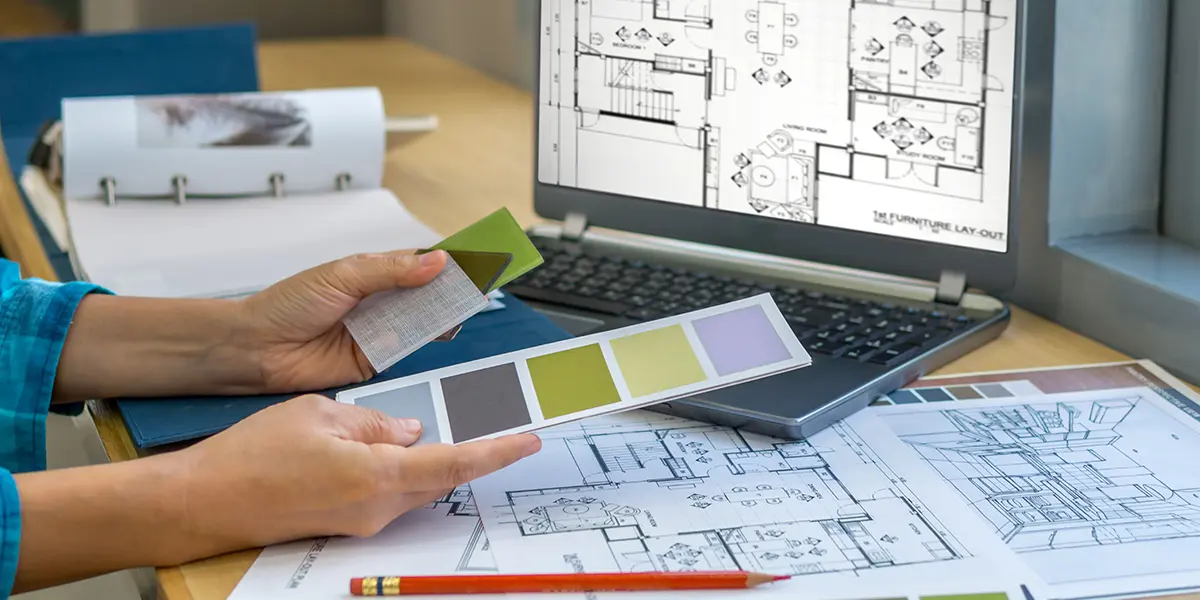 There are a lot of different people with design-build teams in Modesto, but that doesn't mean that every available option is the best for your specific needs. We all have different benefits that we look for in the teams that we work with—and major remodels can be a bit intimidating if you don't fully trust the team that you choose to go with.
Let's discuss what to look for in a design-build team so that you can have a positive experience.
1. Design-Build Capacity Of The Company
This is not so much a determining factor as it is a point of consideration for you. Some teams offer a full in-house design and build team, but that isn't always the case. Plenty of construction teams choose to work with external design teams for their home renovation project. Each option has its own benefits and inconveniences, so consider what you are looking for in your team.
A team that runs everything in-house will generally add a wonderful and efficient feel to your team. The majority of these individuals will have clear communication and a set plan to work alongside their design team, and this can be really helpful for getting everyone into the same room and on the same page. We offer this for some projects, but not all of them.
Choosing to work with an external design team can be great because it means that you are more likely to receive a design team that specializes in the style that you want to see—and this has big advantages. At KHB Construction, we love to work with external teams for our designs, and we have adapted our workflow to accommodate this in order to offer that same seamless and efficient experience on the job site. Whether the team is in-house or composed of third-party professionals, either can offer a great design.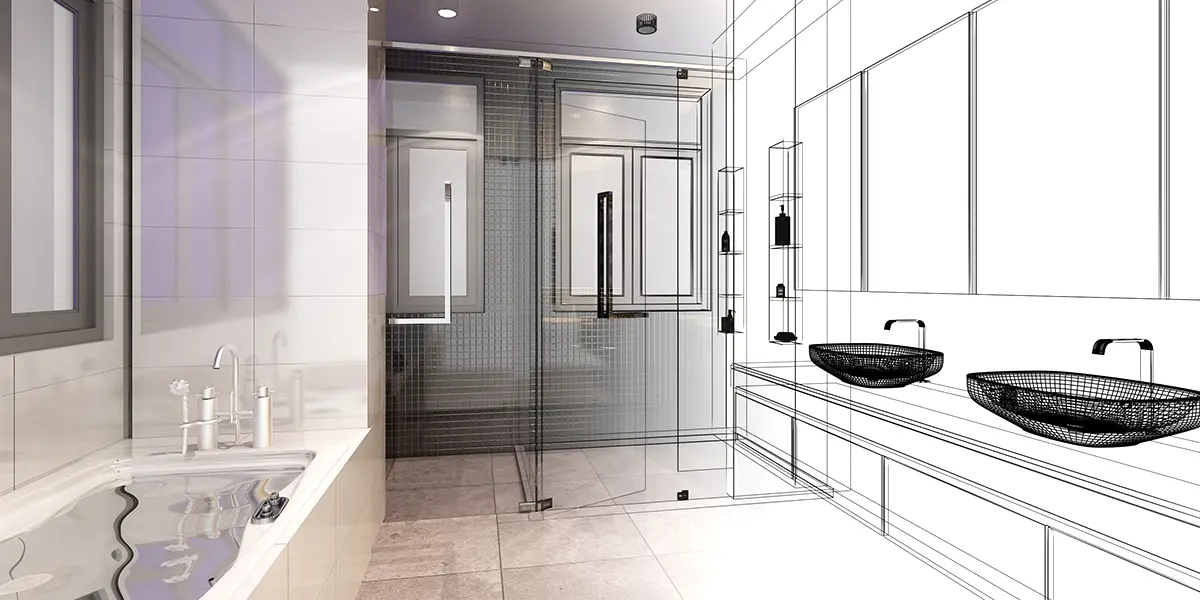 2. Communication and Transparency
A home renovation is probably one of the most personal things that you will do—with an external team of builders and designers, of course. Every aspect of your renovation should come directly from your vision for your future home. You are the one who will be living in this space, which is why it is so important to be able to trust that when you say you want something, your team will help bring it to fruition.
Your team should be genuinely interested in what you say and able to take that vision and bring it to life. You should be able to express your design preferences for your home renovations and feel that your wishes are being taken into consideration. It is the job of your team to be able to take that vision and turn it into something incredible. This is equally as important when the design is being created as it is if you ever speak up to make changes during the build phase.
An important consideration when you enter the design or build process is that you might not end up with your exact vision. The final product for your renovation will be influenced by what materials are available, what your budget is, and even certain limitations that might apply to your home or area—but this should never stop you from ending up with a renovation that you love.
If it feels like your team is pressuring you or not taking your suggestions into consideration, this can be a bad sign. You want to work with a team that is ready to bring your vision to life, not a team that just sees it as another build. When your voice isn't being heard, it generally means that it is time to work with a team that is more interested in your input. Your vision should be clear in every element of the remodel.
In a truly perfect world, every single design and build would work out exactly as planned. Unfortunately, the reality of construction work isn't always that simple—or very simple at all. Sometimes problems do arise, and when they do, you want to be sure that you can trust your team for your home improvement project. Working with a solutions-based team will help you to feel comfortable knowing that if something does go wrong, your team will step up.
Problems can come in all shapes and sizes. Sometimes there might be accidents or issues with the team itself, like someone spontaneously missing work due to a family problem. Other times it might be one of those difficult challenges life throws at us, like a sudden COVID-19 outbreak or dangerous inclement weather. Something as simple as the vendor sending the wrong paint can influence the project budget or timeline, and these things do happen every once in a while.
Even though problems can arise like this, that shouldn't mean that your entire remodel is compromised. A solutions-based team that works with a general contractor like us will be aware of these potential challenges and have clearly defined solutions that can help you to recover as quickly as possible. No licensed contractors have a magic wand that will fix everything as far as we know (but we would certainly appreciate one!), but solutions-based and reputable contractors can seem like magic when they really get going. We aim to offer clear and efficient solutions that will help keep things moving right along and offer a solution that you are happy with.
There are a variety of different parameters that can affect the timeline and payment schedule. When your team fixes something, they likely won't have an unlimited budget or several years to get the job done. This is where efficiency and strategy come together to ensure that no matter what challenges pop up, your team can navigate them without compromising the integrity of the original plan.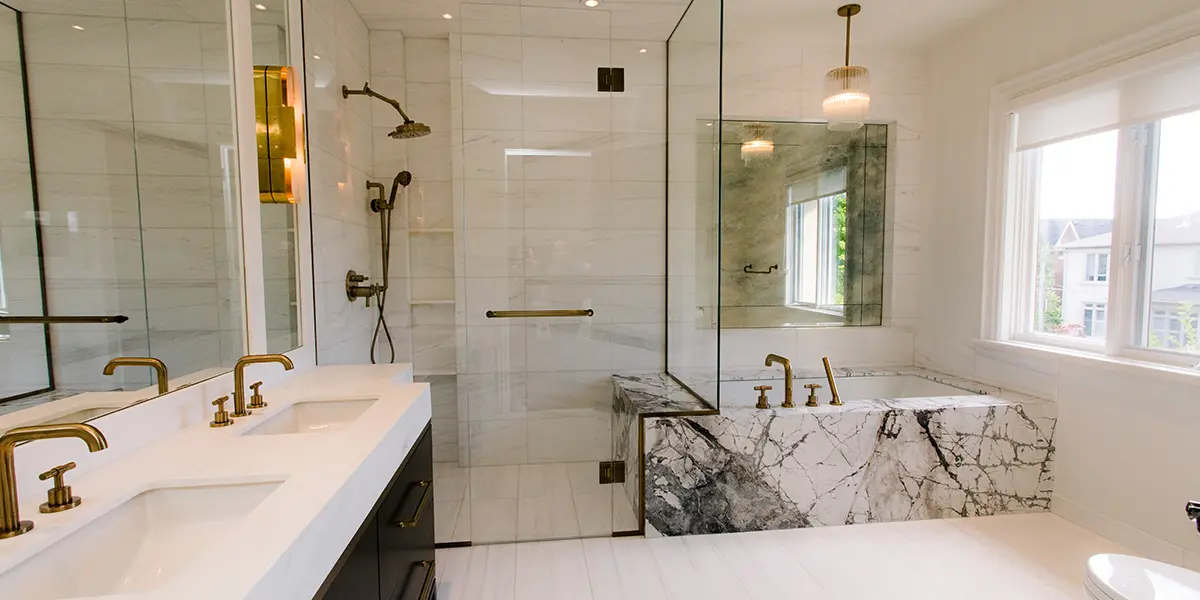 4. Setting Clear Expectations For The Project
In the construction world, communication is the key to building trust. Having a team of strangers in your home working in your space can feel intimidating—or even just a little awkward. Communicating with the right contractor can help you to feel more comfortable with the process, and this is something that every team that you consider should be doing.
By setting expectations, we mean: what are they telling you? How much do you know about the process and what it will entail? A high-performing team from the construction industry knows that more is more when it comes to communicating with a client. You should have a clear understanding of what is going on in your home—and what that means on a daily basis. A good contractor that doesn't communicate clearly can leave you feeling confused or even worried, and that is not something that anyone wants.
When you work with a great team of local contractors, you should feel like an unofficial member of the group. It is important that you feel welcome in their space and that you feel confident speaking up or asking any of these 10 questions. If your licensed contractor seems to be communicating with their team but not you, that might not be the best fit for your needs. In fact, it can feel pretty uncomfortable from the beginning of the entire project to its completion date.
From day one, your team should keep you up to date on what they will be doing and what you can expect, from payment schedules and building permits to estimated costs on building materials and so on. Look for teams that offer clear communication with regular updates, shared timelines, a detailed schedule, and a space for questions if you have any.
This can feel like personal preference, but communication really becomes important if something goes wrong. When an issue arises, will you feel confident that your team is going to contact you and discuss the changes? Do you feel confident that they will include you in the decision-making process and inform you what steps they are taking to move things along? When hiring a contractor, they should be open with you, so if you're feeling left out of the process, it might be a good idea to reconsider.
5. Reputation Within The Community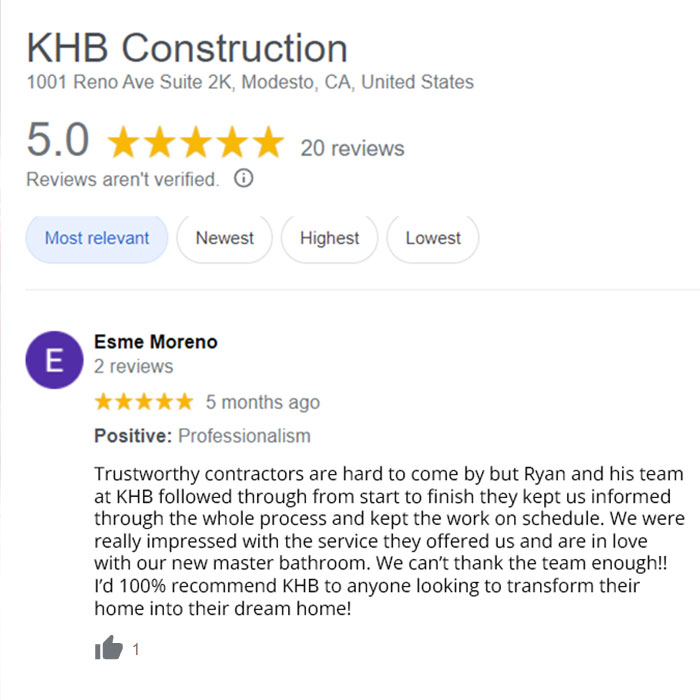 When you begin the discovery phase and are ready to sign, you might need to take a step back and ask yourself what you know about the design-build team.
Making sure that the team is reputable and has offered beautiful solutions for past clients is very important. While plenty of new teams do good work, they might not be your best fit, depending on the project.
A business's reputation can tell you a lot about whether they are worth the investment or should be passed up on. To determine this, you will want to start where everyone else does: online reviews.
Most companies have at least a few online reviews, and they can be very telling. If you notice that a company has several "horror stories" written out in their reviews, you might just decide that they are not going to be the right fit—and that is a good decision to make. You want to work with a team that can deliver, and unfortunately, not every team can.

A construction team's reputation stretches well beyond reviews. The truth is that you almost never know what kind of projects a review actually relates to. The person who had a good experience might have had a new sink put in when you are looking to remodel your entire house. This can make reviews misleading—and the sad truth is that some companies fake reviews too.
Before you ever work with a contract team, you should always ask them about their previous work. Any contractor that is truly worth the investment will have a portfolio from previous clients, and they should be able to speak to each of their builds. They should also be licensed and have some sort of deal with an insurance company. Ask your team to see their previous work, and ask them if they feel like a good match for your needs. You should work with a team that knows how to handle your remodel, in particular.
Another great consideration is whether or not they have ever worked on a project with your size or budget. Just because a contractor company has its own business bureau or a permanent business address doesn't make them qualified to handle every project out there. A team can be wonderful at smaller remodels and completely unprepared to navigate something as big as the one that you are asking for—and don't just ask for pictures.
If you really want to know about a contractor's quality of work, ask for references. Ask if you can speak with a client or hear from them how they felt about the experience. Go door to door, and you'll find out more information before signing that contract. A surprising number of people do this, and the homeowner might even share some really helpful.
The payment schedule is an important part of any construction project. It establishes a timeline for making payments to contractors and can help to ensure that the project stays on track. There are many different ways to structure a payment schedule, but most contractors will break the costs down into progress payments. This means that they will receive regular payments at intervals throughout the project.
In some cases, these payments may be made based on the completion of certain milestones. In others, they may be made on a monthly or weekly basis. The key is to make sure that all parties involved are clear on the schedule and that each payment is made on time. Doing so will help to ensure a smooth construction process and a successful outcome for the project. In a previous article, we go more in-depth into what a reputable contractor should offer when it comes to payment schedules.
7. Licensed And Insured Contracting Company
Any time you hire a contractor, it is important to do your homework to make sure they are legitimate. One way to do this is to check and see if they are licensed and insured. A license shows that the contractor has been trained and is qualified to do the job. Insurance protects you in case of any accidents that may occur while the work is being done.
For example, if a worker falls off a ladder and is injured, or if your property is damaged, you will not be held responsible if the contractor has insurance. Checking for a license and insurance is a simple way to protect yourself from potential problems down the road.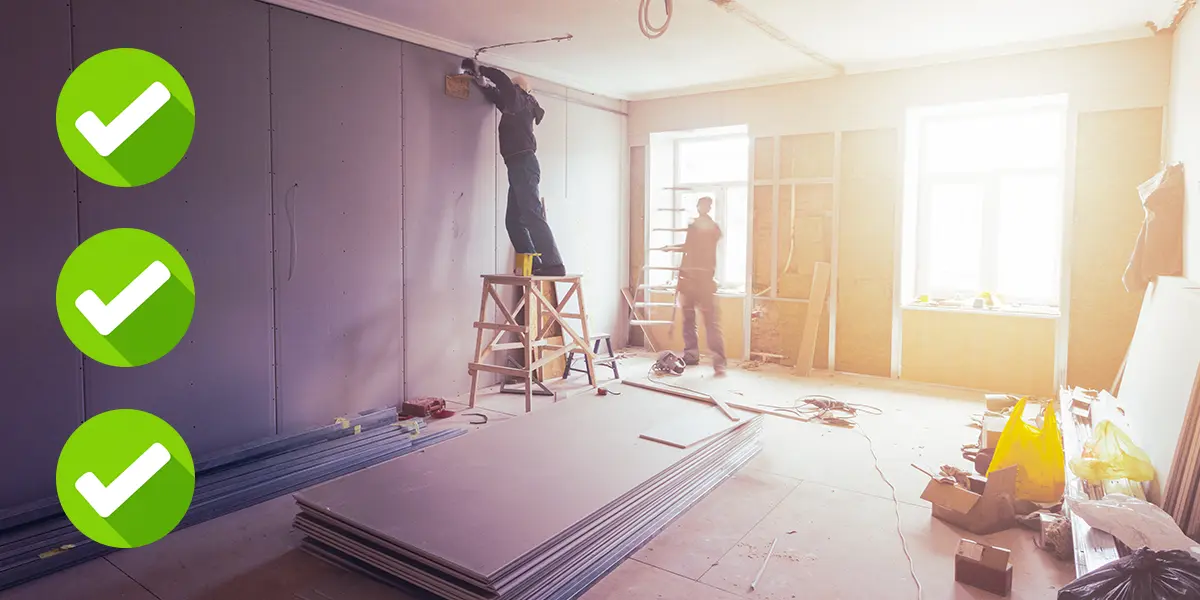 At the end of the day, having a good team can make or break your experience with home remodels. So before you embark on this journey, make a "hiring a contractor" checklist to ensure you'll find the right team to work for you. Everyone deserves to have a remodel that they are excited to show off, but not every remodel comes with a positive experience.
Before you sign on that dotted line, be sure to ask a few questions of your team. You deserve a wonderful remodel and a wonderful experience, so put in the work to make sure you get it. After that, it will be smooth sailing!