Bathroom transformations are one of the most highly sought-after renovations in modern homes. Thanks to services like Instagram and Pinterest, more people are looking to give their bathroom a huge boost—but there are a few things to consider before you jump right in and commit to a new bathroom.
The bathroom plays a key role in every home. It offers a space to get ready, provides privacy, and stores a lot of our essentials. With the right design, you can create a timeless bathroom that will suit your needs as well as the needs of a future owner. In this article, we will explore what to consider while planning your new bathroom remodel project.
Any time that you do a bathroom remodeling project, aesthetics should always be a point of focus. If you don't find the right aesthetics, there is a very high chance that you won't be able to enjoy bathroom remodels after they're done. While it might be new and different, it might not "feel right" to you, which can be upsetting after the renovation is complete.
The first consideration for aesthetics is the overall time period. Unless you moved into a brand-new home and are already looking to make changes, chances are that your home isn't that new. Different homes that are built in different eras can also have a distinct style to them. You will want to consider this for your renovation.
A home that was built in the 80s or 90s might not be the best fit for a modern small bathroom, but that isn't always the case. You can choose to style your bathroom in line with the rest of your home or choose to offer a more complete renovation with a modern style. Some people even like to blend the different styles, allowing for a room that still fits well within the home but also offers modern upgrades to the bathroom layout.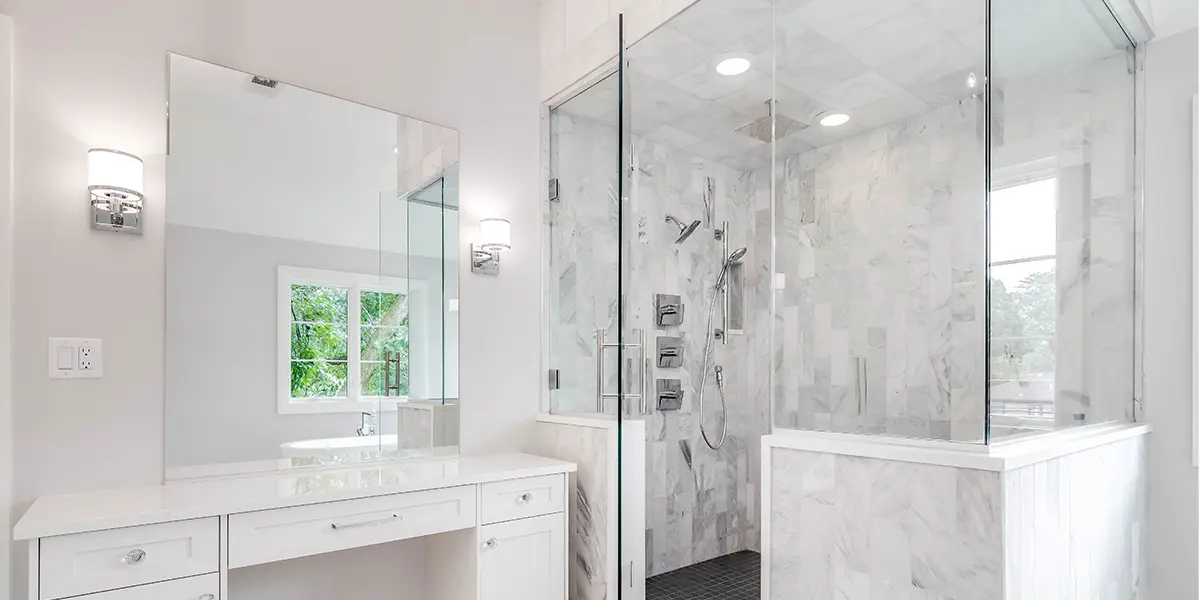 To determine what is right for you, you will want to consider the overall flow of the home. If you want a completely modern bathroom that doesn't truly flow with your other spaces, it might not be a problem if the existing bathroom isn't in the main area. If it is just for your use, you can decide what does and does not feel right for you.
To ensure that your bathroom renovation passes the aesthetics tests of time, it is important to stay neutral. A neutral design will be less likely to be aged out by the years as they come, which means you will likely keep the newly renovated bathroom for much longer. Neutrality in this way can also be highly beneficial for future sales. If this isn't your forever home, a neutral renovation is always a good idea because it will hold value throughout the years.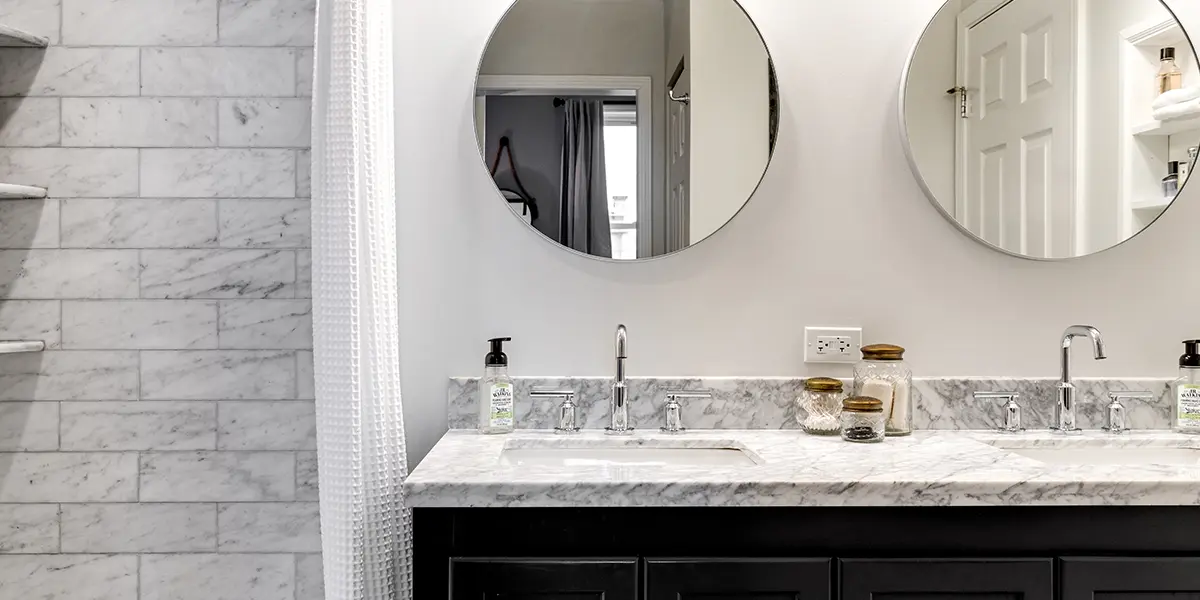 While bathrooms used to be fairly basic, the truth is that modern bathrooms are anything but. The world of bathroom amenities has grown substantially throughout the years, leaving many homeowners outright shocked by what is available. Amenities can be used to turn your bathroom into the ultimate spot to get ready every day, so you will want to really dive in and explore what is out there. Things like repairing your walls or redoing your bathroom flooring can have a great impact on the overall look of your space.
Your vanity is a crucial part of the bathroom, and vanities now have a lot to offer. You can choose vanities with bathroom fixtures or lights to offer ease of use in the middle of the night, like buying a vanity with lights in the drawers. You might choose to invest in a design that has plenty of room—or that fits tucked away in a corner. Really think about your needs here.
Beyond investing in a good vanity, you will want to consider the details behind storage and use for your bathroom amenities. If you are the kind of person who has a lot of bathroom products, you will likely benefit from plenty of drawers and storage space. Depending if you only have a wet room or powder room to renovate, there might be a need for bigger or small drawers. Since you get to choose how much storage you will have, really take the time to consider how much space you need for your items.
Your shower can come with its own share of amenities to consider. You can opt for shower walls that offer additional storage—or that help to slim the need for shower space down. Adding features like new plumbing fixtures, wall tiles, benches, bars, or even supported seats can be beneficial for your comfort and the long-term use of bathroom space. Remember to look towards the future as you make these choices. What works today might not work at all tomorrow.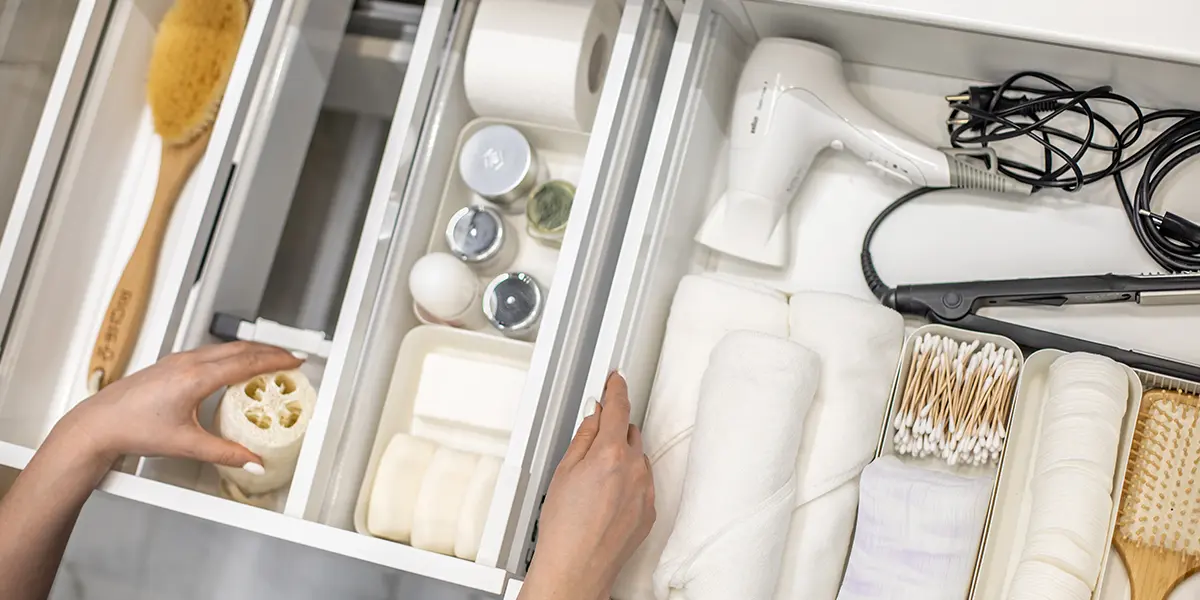 The primary driving force behind any bathroom remodel should always be function. You want to have a bathroom that works for you, and to accomplish this, you will really need to dig deep and think about your needs and preferences. Doing this will ensure that you have a bathroom that suits you specifically as opposed to just investing in a bathroom that looks different.
To build for function, you will need to take the time to take note of how you use your bathroom and what needs you might have. This is the time to consider the subtle things that bother you and make note of the features that you know you can't live without. Jot down notes regarding how you use your bathroom. Little conveniences can often be found during the design process, which offers tremendous benefits.
Understanding how you use your bathroom can go a long way in ensuring that you optimize it for your needs. Once again, flow really matters here. Think about how you get ready and in what order you move through certain actions. These considerations can help your design team to build a bathroom that feels very natural for you. It is the little wins, like not having to walk across the bathroom to grab a hairdryer, that will make a renovation a life-changing investment.
The big area where function matters are in regard to storage. Many bathrooms come with a closet attachment near the master bedroom, but closet-like accessories can also be added to the bathroom itself. Knowing this will help you to choose options that really work for your needs. Everything should have a place, and with modern storage options, there is no reason to grapple with a lack of storage. Even the smallest bathroom can be fitted with slim options that help to make the bathroom easier to enjoy. Make the most of your space by choosing storage options that allow you to remain comfortable while you grow into them.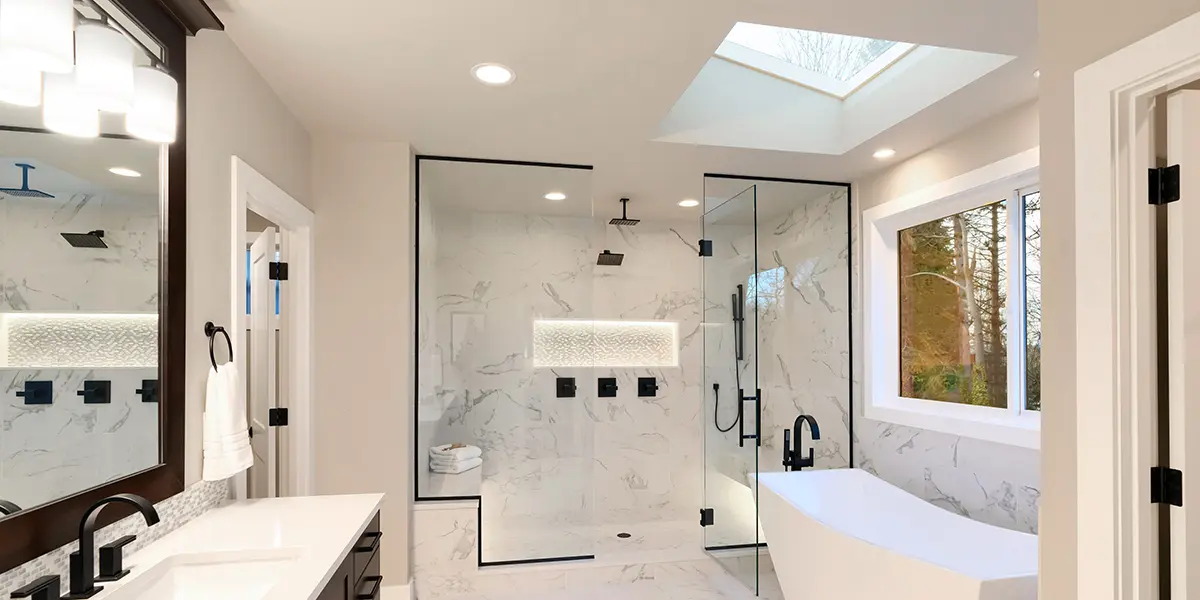 By our teen years, a lot of us understand just how important lighting really is. The right lighting can make or break a situation, and we know this. In fact, there is a lot of scientific evidence to back just how important lighting is. Lighting can improve your mood, but it can also have a big impact on how you see yourself before you leave in the morning. The wrong lighting can even make you feel self-conscious, which is not something that anyone needs that early in the day.
At KHB Construction, we always suggest that our homeowners make the decision to invest in mood lighting that can change with time. This is a psychologically backed approach to bathroom design, and it can have tremendous benefits.
Choosing to invest in lighting that can change allows you to get the best experience with your bathroom. You can choose to have vibrant daylight lighting that helps to wake you up and feel energized throughout your day. Low-light options can be wonderful when you have to get up to use the bathroom in the middle of the night. Having these options can really add another layer to your bathroom experience.
Accessory lighting is becoming very popular among homeowners. More homeowners are choosing to invest in nightlights in their design for added convenience. This is commonly paired with lighting in drawers and cabinets so that everything is always crystal clear for you, day or night.
Most of us consider the bathroom to be a fairly private place, which is why different bathrooms offer different levels of privacy. These privacy levels are very important and can offer a much more pleasant experience depending on your needs—and trust us, parents will understand this more than anyone.
One big focus for a lot of people is windows. While most of us love natural lighting, especially while we are getting ready, the truth is that we don't always love the reality of windows. Some of us have great neighbors, but some of us just don't trust them—or the strangers on the street. Privacy glass is a very common feature in bathroom designs, and it is one that you should consider.
Frosted glass or privacy glass comes in different styles, and it serves one primary benefit: it gives you privacy. This approach to windows allows you to benefit from the natural light that windows can offer without having to worry that someone can see inside. For front-facing windows or windows that face directly into other homes, it is always best to add this layer of protection.
Another big privacy consideration is doors and locks. Some people like an open bathroom design but still want privacy surrounding the toilet. This is something that can be built in, offering a secluded space for using the bathroom. However, there is always the option to place a door and lock outside of the bathroom, which is just best for some people. Parents who are constantly trying to keep out pets and toddlers while they get ready will know just how beneficial this can be.
Bathroom transformations are unbelievably exciting, but they get better when you really put the time and effort into them. Being aware of what is available and understanding your own needs can work wonders when it comes to creating that ultimate transformation. Your bathroom plays an important role when it comes to starting your day off right, so put in the time to really think through what kind of design will best suit your needs.
When you enjoy getting ready a little more in the morning, you will know that you did a great job! We hope these bathroom remodeling tips can be of service to you, and if you need any help, feel free to contact us! We love giving homeowners the renovation of their dreams!