When it comes to bathroom colors, there are a lot of options to choose from. But before you can pick the right hue for your space, you need to ask yourself a few questions. How and when do you spend your time in the bathroom? What sort of vibe are you after? Once you have an idea of what you want, it's a bit easier to choose a color. Here are some of our favorite bathroom colors of the moment!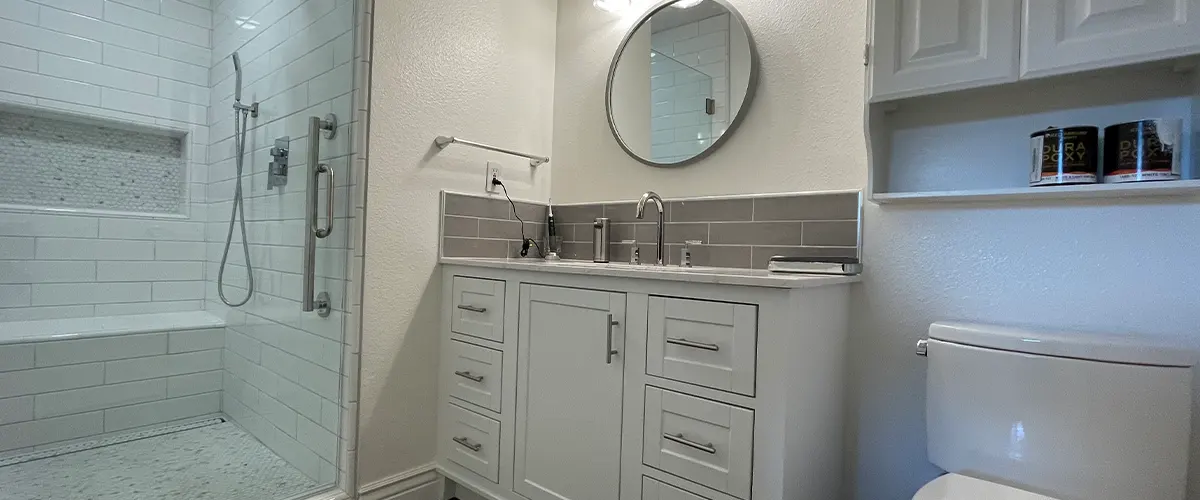 The Benefits Of A Remodeled Bathroom
A bathroom remodel can refresh your entire home. Not only will your bathroom look and feel brand new, but it can also add value to your property. When it comes time to sell, a bathroom remodel is one of the best improvements you can make.
If you're looking to update your bathroom on a budget, there are a few things you can do. Paint is one of the easiest and least expensive ways to change the look of your bathroom. Picking bathroom colors can be tricky, but it's important to choose a hue that fits the vibe you're going for. 
If you want a bathroom that is refreshing and invigorating, try a light blue or green. For a more calming and relaxing space, consider using neutral or earth tones. And if you're looking for a bathroom that is family-friendly and functional, try using brighter colors like yellows or oranges.
No matter what route you choose, a bathroom remodel is a great way to improve your home and increase its value. So take your time, do your research, and choose the bathroom colors that are perfect for you and your space!
Best Bathroom Paint Colors Ideas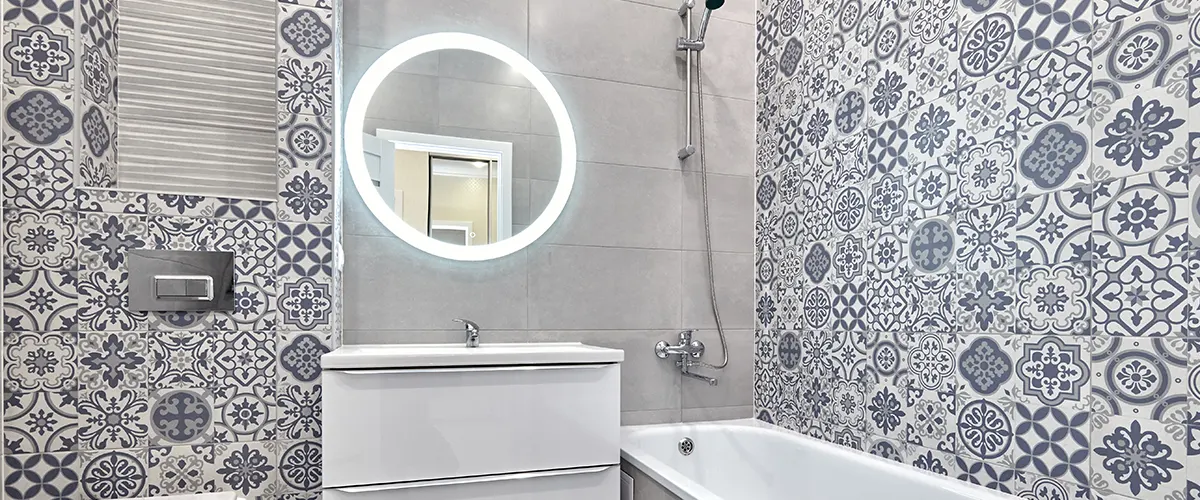 Taupe is a great choice for those who want to go with a neutral but still give the space some warmth. This gorgeous brown-gray shade is classic but with a modern twist. Taupe can be used in a variety of ways to create different looks. It can be used as an accent color or as the main color in a room. It pairs well with other colors, such as white, black, gray, and even green. 
When using taupe, be sure to consider the light in the bathroom. Taupe can look different in different types of light, so it's important to choose a shade that will work well in the space you have. With its versatile look, taupe is a perfect choice for anyone looking to give their home a fresh new look.
In California, a great idea is to have your bathroom's upper walls covered in beautiful wallpaper, which can really be allowed to shine thanks to the muted blue paneling on the lower part of the wall. The blue paneling can help to create a feeling of spaciousness in the room, while the wallpaper adds a touch of elegance. The overall effect is one of understated luxury. 
The bathroom can also feature a large walk-in shower, which is lined with marble tile. Make the shower big enough to accommodate two people, perfect for couples or families. Your bathroom can also have a double sink vanity, which is perfect for getting ready in the morning. Overall, you can have a bathroom that is both stylish and functional.
When it comes to choosing a bathroom paint color, there are endless possibilities. But if you're looking for a classic white that will add some warmth to your space, try a creamy white with a buttery warm base. This timeless shade of white is perfect for any room in your home, more than the usual bright white.
And because it has a bit of warmth to it, it's especially ideal for spaces that tend to be on the colder side. Whether you're painting your walls or furnishing your bathroom with new decor, this creamy white will add just the right amount of warmth and style. It's one of the most popular bathroom paint colors in Modesto and can work perfectly with a light pink accent wall in a small space.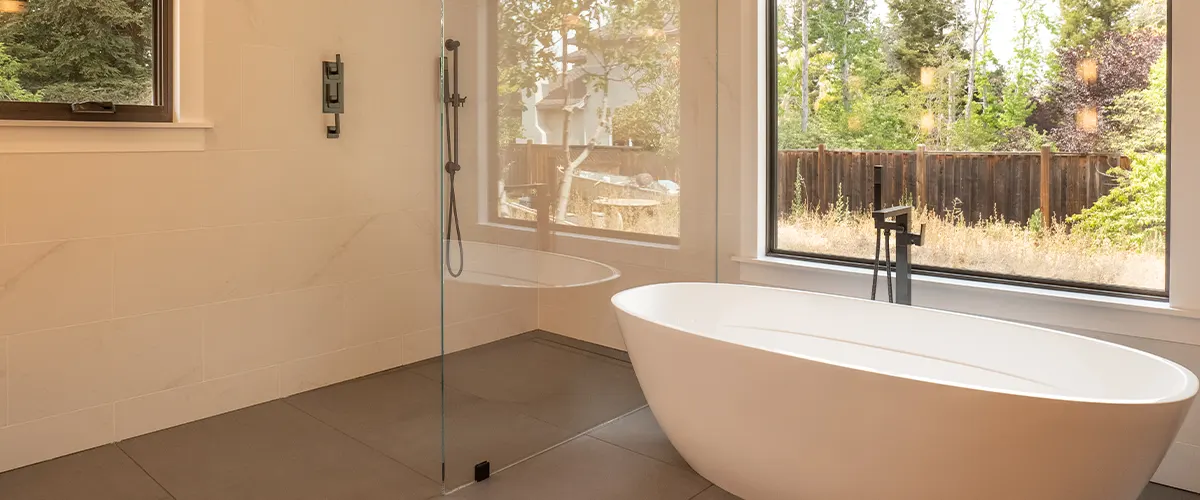 As any interior designer will tell you, gray is the new black. It's a versatile neutral that can be used in a variety of ways to create a wide range of looks. A soft, light gray is a great way to keep things neutral while adding some edge. It brings in the cooling colors of granite and concrete but is still quite soothing. To balance out the cool tones, try mixing in dark wood elements, either in flooring or furniture, to warm things up. Gray is also a great color for small spaces, as it can make them feel larger and brighter. So if you're looking for a fresh, modern look for your bathroom, consider using gray as your main color palette.
Decorating with green is a great way to create a calming and refreshing space. The color green is associated with nature, and so by incorporating it into your décor, you can achieve a sense of bringing the outdoors inside. This is especially effective in bathrooms that receive a lot of natural light, as the green can help to tone down the brightness and create a more relaxed atmosphere. 
There are many different warm and cool tones of green to choose from, so you can easily find one that complements your existing décor. Whether you opt for a deep emerald or a soft mint, decorating with green is a great way to create a space that feels both fresh and inviting.
If you're looking to renovate your bathroom or powder room, it's important to think about the psychology of color and what emotions you want your bathroom to evoke. Are you looking for a relaxing oasis or a bright and cheerful space? Once you know what type of feeling you want your bathroom to give off, it will be easier to choose the right colors.
We've provided some popular bathroom colors and their meanings, as well as some paint ideas, but if you need help narrowing down your choices or picking the perfect shade, our team is here to help. For more design ideas, you can check out NKBA's website and don't forget to contact us today for more information on how we can help make your dream bathroom a reality!