Professional bathroom Remodeling in Ceres, CA
Interested in starting your bathroom remodeling in Ceres, CA? This guide will walk you through everything.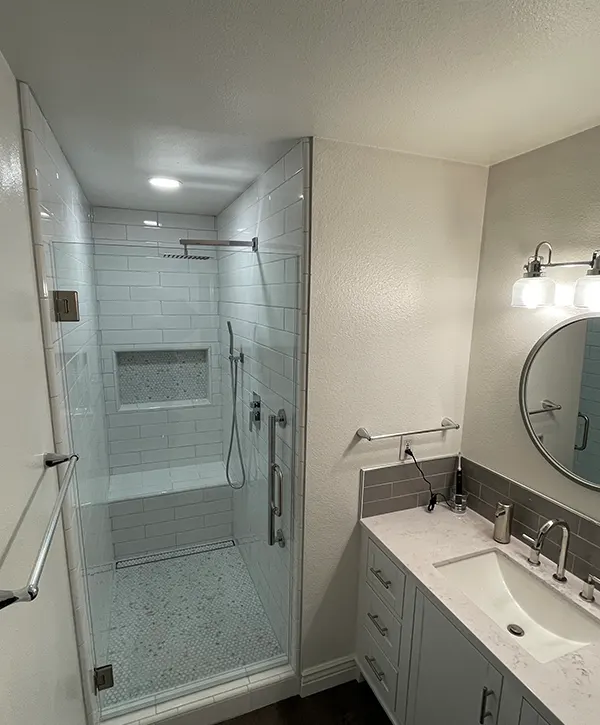 Ready to transform your bathroom in Ceres, CA? Let KHB Construction bring that vision to life! We specialize in crafting beautiful, timeless bathrooms that will stand the test of time and add value to your home. Our commitment to excellence ensures each project is completed with the utmost precision – turn dreams into reality today by partnering with us!
At KHB Construction, we strive to make our customers feel empowered and secure with their decision. We use only the finest products for all of our projects so that everyone involved can be thrilled with the end result! Our process is designed in a way that it surpasses anticipation and brings satisfaction – always aiming to leave no one disappointed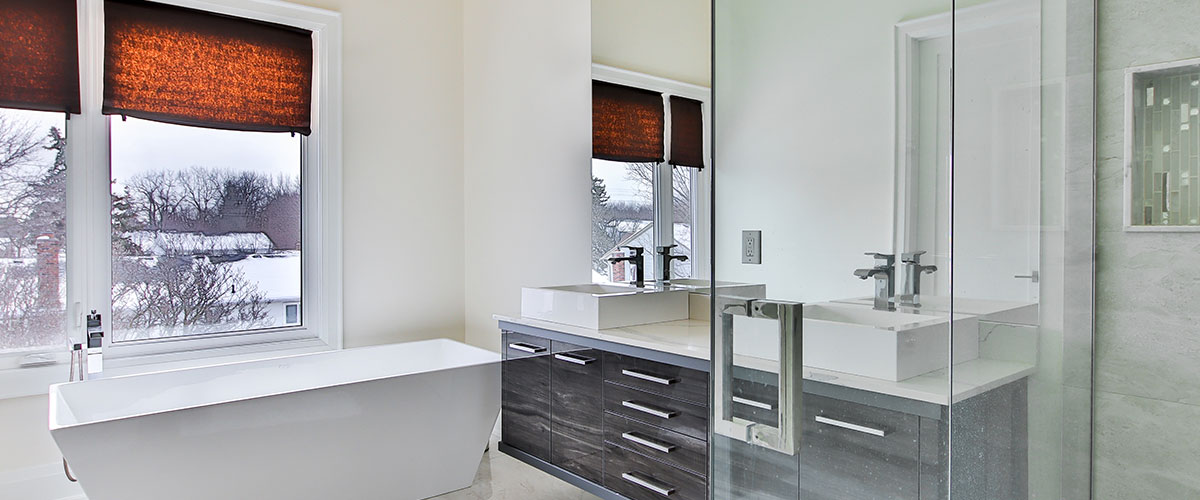 Take Full Advantage Of Your Remodel
With immense gratification, we witness the joy that our customers express when they behold their freshly installed baths. We recognize how fundamental these bathrooms are in people's lives – which is why with us, you'll receive more than what other contractors can give!
Get Your Premium Bathroom Remodeling In Ceres With KHB
Experience the transformation of your bathroom with KHB – we are committed to providing our customers with outstanding results that surpass all expectations! Our team takes great pride in delivering superior craftsmanship, making us the premier choice for any renovation project. With us on board, you can trust that this essential part of your home will be adorned with expertly designed work.
Our craftspeople will treat your home with the utmost respect and attention to detail, guaranteeing impeccable results. Not only that, but our process allows you to take part in every renovation step from beginning to end – no need for contracting out! Plus, we guarantee that all of your wants and needs will be addressed during this journey – complete satisfaction is a must!
Check out our bathroom remodel offer and make sure you're getting the best bathroom remodeling in Ceres, Modesto, Turlock, Tracy, or the rest of Central-Valley & Tri-Valley, California!
Homeowners In Ceres Love Their New Bathroom
Trustworthy contractors are hard to come by but Ryan and his team at KHB followed through from start to finish they kept us informed through the whole process and kept the work on schedule.
We were really impressed with the service they offered us and are in love with our new master bathroom. We can't thank the team enough!! I'd 100% recommend KHB to anyone looking to transform their home into their dream home!
I'm glad I found KHB to perform some work on my bathroom in a new house. They were very hands-on from the original assessment through scheduling and completing the work.
They completed the work in a little less than the two days planned, and so far, I'm happy to be able to use my bathroom with a new toilet and floor.
Upgrades For Your Bathroom Remodeling In Ceres
With an abundance of choices for materials, amenities, and renovations to consider in your bathroom remodel project, deciding can be a lot. Don't accept less than ideal – let KHB guide you!
With the help of our experienced washroom designers, you can easily find a look that meets both your practical needs and aesthetic desires. Then witness as your dream restroom comes to life before your eyes! To get started on designing an unforgettable bathroom experience, check out some of our most popular upgrade options now!
Thinking of giving your master bathroom a makeover? Look no further than the chic and convenient double vanity. Not only does it create extra storage space, but its stylish look will give any room an instant boost! And if single vanities are more up your alley, adding one to powder rooms or half baths can add elegance without taking much effort.
Frameless cabinetry offers a modern and contemporary aesthetic perfect for your bathroom. On the other hand, if you're looking to add an extra touch of luxury, hardwood is definitely the way to go! It looks great when paired with existing wood accents in any space. If affordability is what's most important, consider combining plywood and MDF elements – they provide high-quality style without breaking the bank!
If you want to increase your property's value more than anything else, go for semi-custom cabinets. As per KCMA, these give back the highest ROI. However, a custom vanity will be better if you want a unique vanity made exclusively for your space.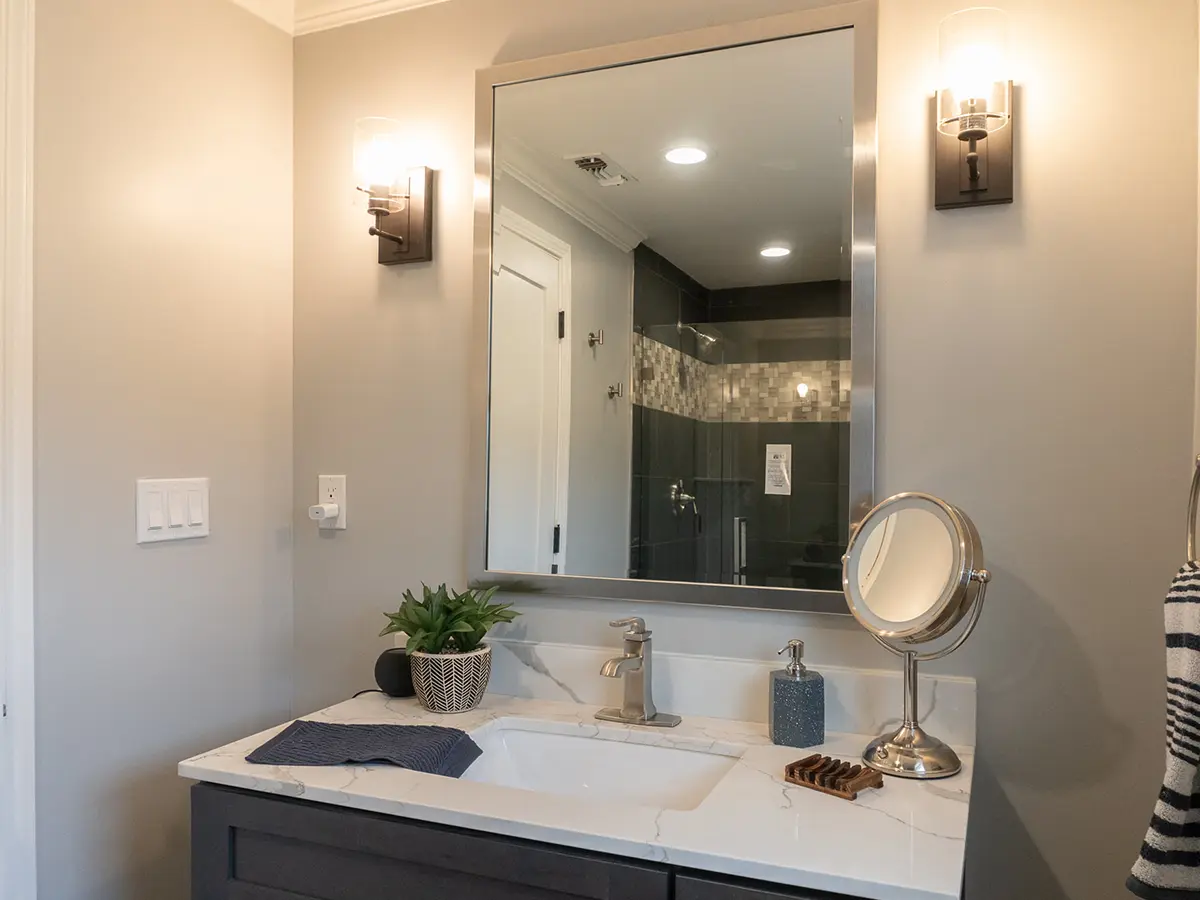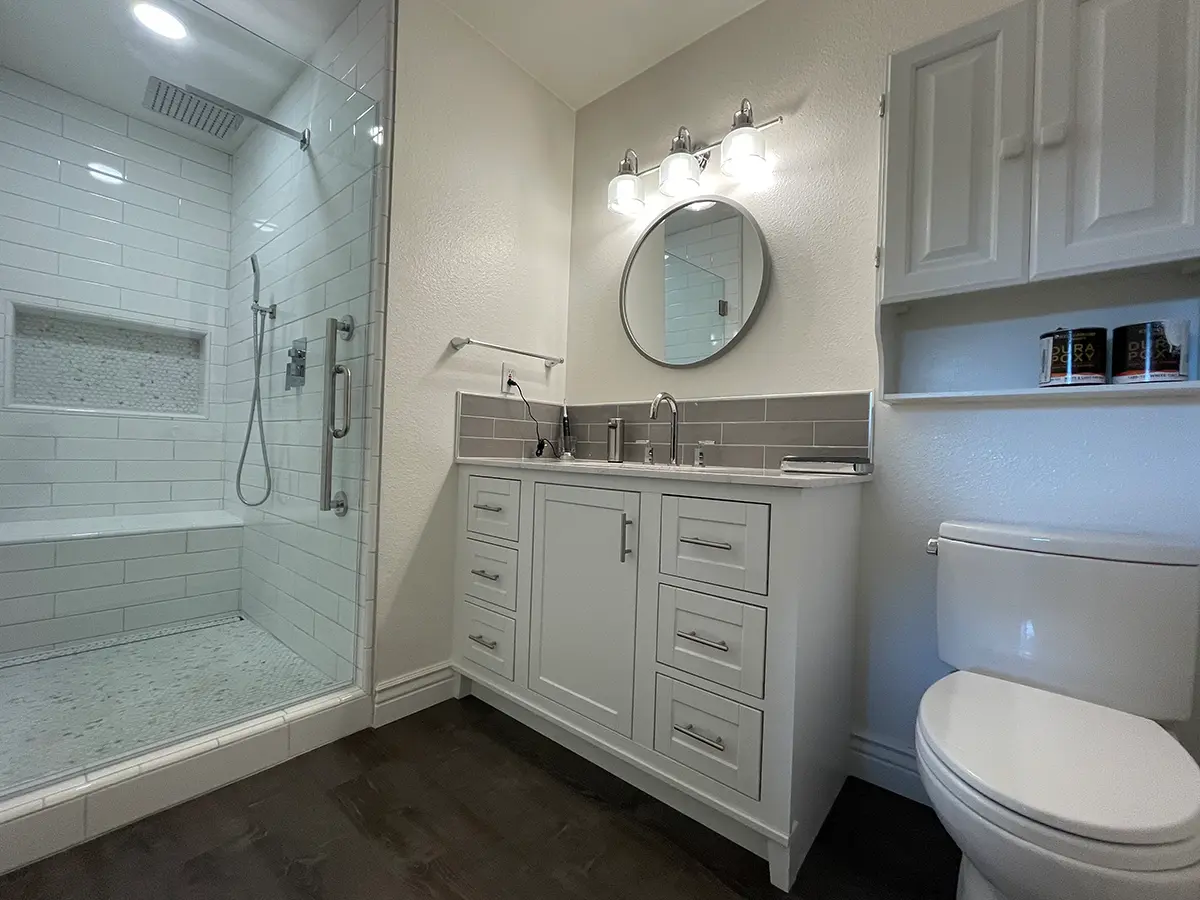 Investing in home renovations can be expensive, so if your existing countertops match the bathroom's size and design, it might be a better option to keep them. One of the top materials for counters is quartz, as its quality has been tested repeatedly- ensuring you get exactly what you pay for!
Quartz is the ultimate choice for manufactured stone, providing unparalleled durability, scratch-resistance, and effortless maintenance. With it, you can trust that your countertop will have a consistently stunning pattern design! However, if quartz doesn't fit your bill, no problem. Granite, marble, soapstone, or laminate are all dependable solutions to achieve an exquisite kitchen surface finish.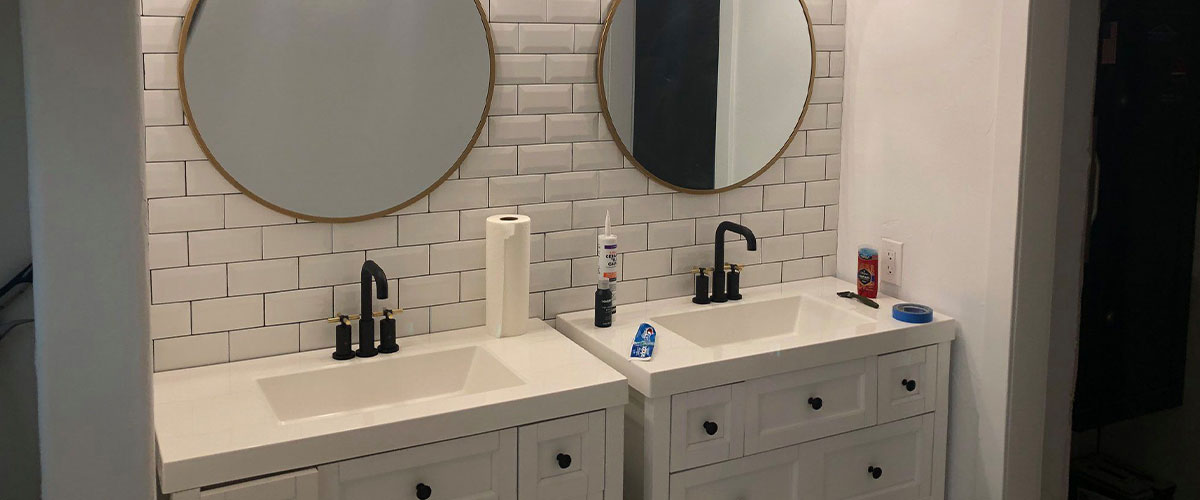 Walk-in showers have recently become popular because of their elegant and contemporary look. However, many homeowners still prefer to use standalone tubs if space is available. We understand that bathroom spaces can be limited, but we are here to help you create the perfect setup for your specific needs – no matter how much room there is!
Transform your bathroom into a modern wonder and give yourself an upgrade that will truly last forever! Introducing the chic, curbless glass walk-in shower with luxurious tile flooring and concealed drains. Not only is it accessible for seniors or people with disabilities looking for easy access, but its contemporary design brings flawless beauty to any space. Your visitors won't be able to resist admiring this stylish transformation – they'll never want to leave!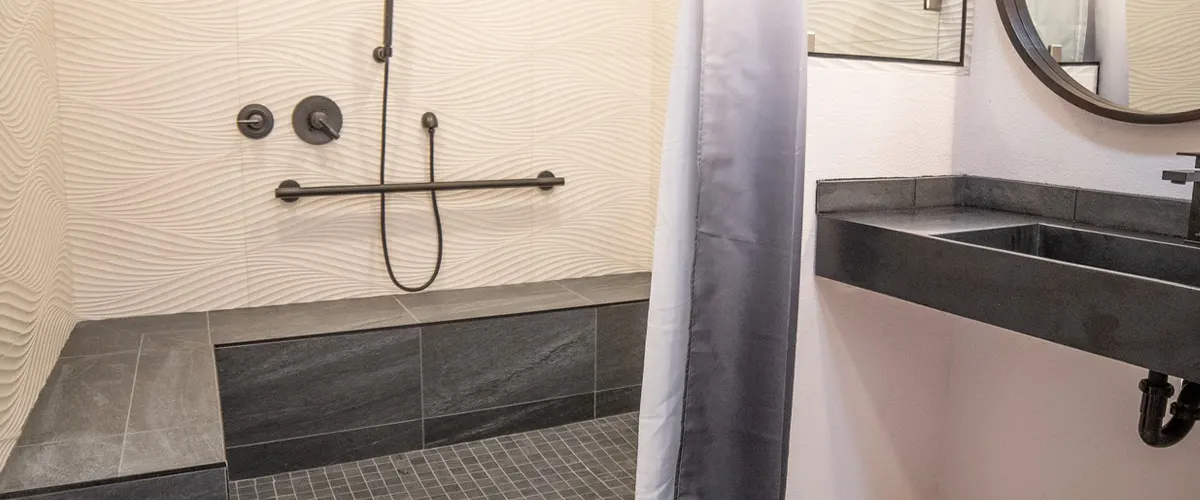 Not only should the flooring of your restroom be functional, but it can also make a huge visual impact. When you choose to design with luxurious vinyl tile (LVT) and luxury vinyl planks (LVP), not only do they provide exceptional durability, but their stylish designs have the potential to open up a smaller space while perfectly completing its look. Homeowners everywhere are turning towards these two options for remodeling projects because of their unique advantages over other materials!
Installing LVT/LVP flooring is a breeze, and with their various designs that resemble distinct woods and stones, you can easily create the perfect look for any home. Even though porcelain or ceramic tiles are still popular among many, more and more individuals opt to go with LVT/LVP!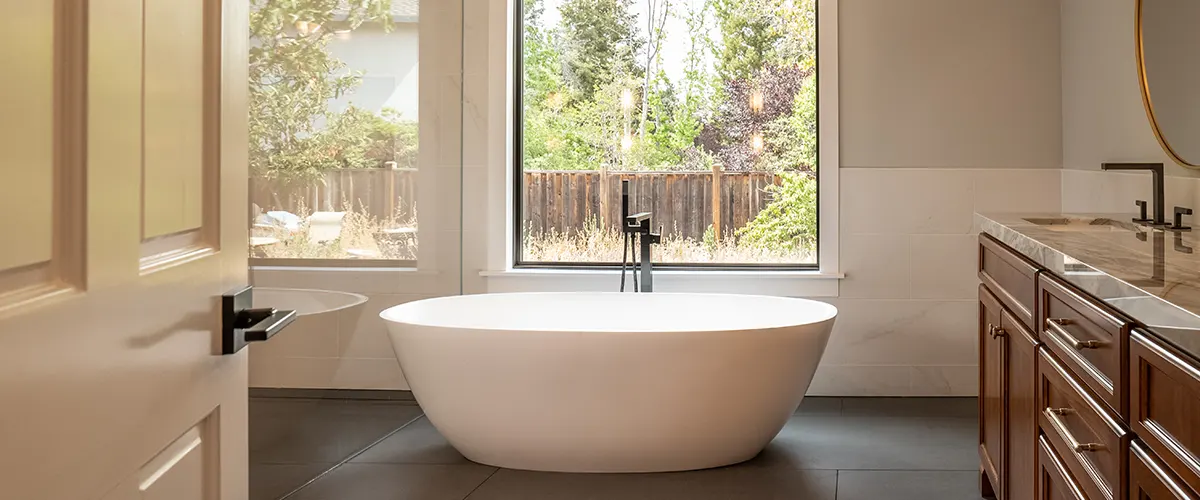 See Amber's Bathroom Transformation
Get Inspiration For Your Bathroom Remodeling In Ceres
This is what your bathroom remodeling in Ceres can look like! Get inspiration for your upcoming project and see our finished projects right here!
The Best Remodeling Process In Ceres
With KHB you'll go through a fast and predictable process that aims to minimize the anxieties of doing a renovation.
We'll focus on listening and offering you the best solutions for your space, and we'll leave the building to our professional remodelers.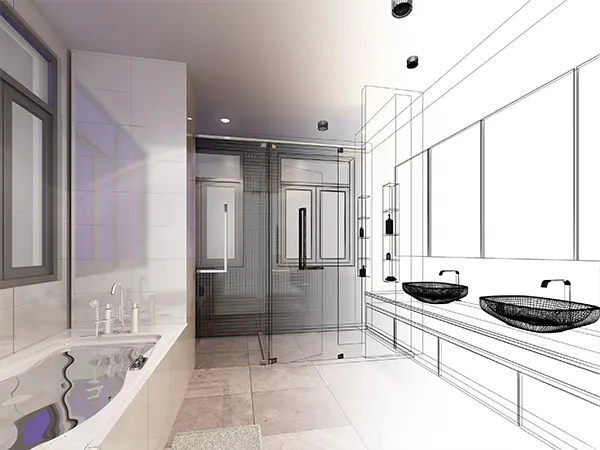 Request your free quote right now and let's start talking!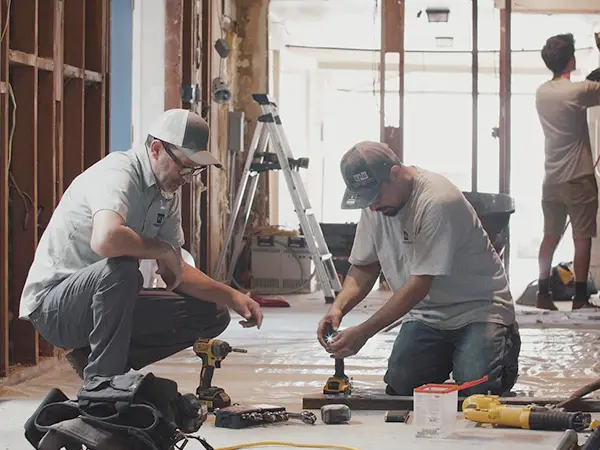 We'll discuss the details and start building your dream bathroom.
Show off your space to your friends! Your new bath is ready!
Frequently Asked Questions
Get KHB Pros On Your Bathroom Remodeling In Ceres!
AKHB is the ultimate destination for your bathroom renovation needs. Our skilled team of professionals will strive to deliver high-quality services that guarantee your complete satisfaction and a profitable return on investment.
We make the remodeling process seamless, easy, and stress-free while valuing our clients' desires throughout every step – creating their dream bathroom in no time! With us as your partner for success, you can anticipate an effortless experience unlike any other!
Get ready to receive:
Get Started On The Upgrade You Deserve The Most