The Best Home Additions in Ceres, CA
Thinking of adding space to your home? Look no further!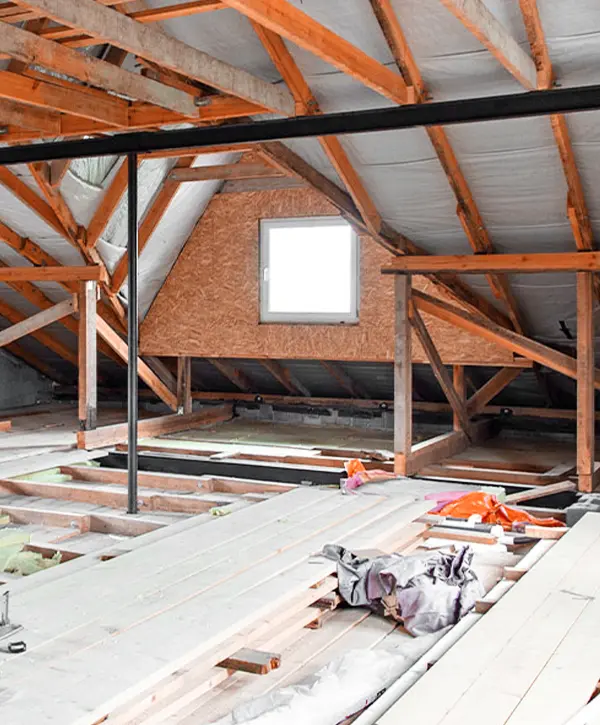 With home additions, you'll enjoy increased space, enhanced comfort, and a boost in home value. Our professional contractors at KHB Construction have over 50 years of combined experience in designing and building home additions in Ceres, CA.
We're proud members of NKBA and have the Google Guaranteed status, proving our dedication to excellence and client satisfaction. Count on us for a seamless, reliable, and outstanding home addition experience. Choose KHB Construction today!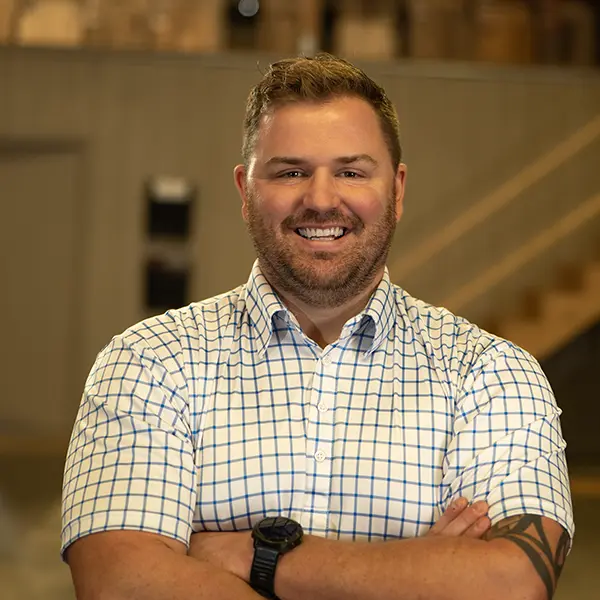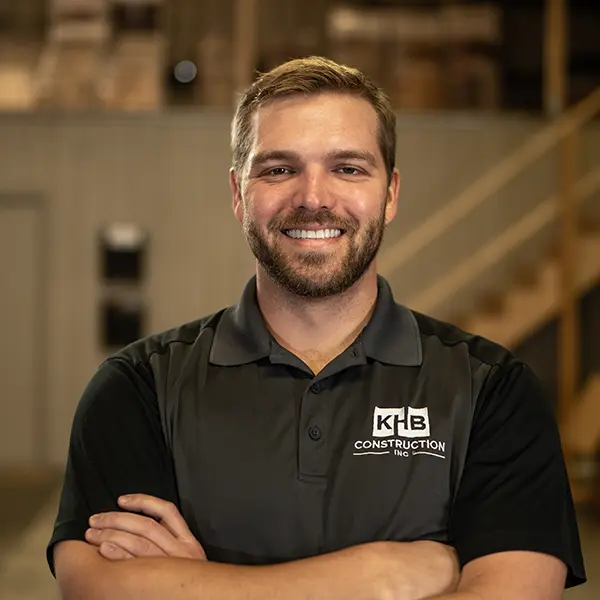 Bobby and Ryan, the owners of KHB Construction.
Hi, we're Bobby and Ryan, the owners of KHB Construction. With 400+ remodels completed and 50+ years of combined contracting experience, we're here to change the remodeling game and bring California's remodeling scene to a higher standard level. You get to enjoy complete design-build services that cover the entire remodeling process, so you can benefit from excellent results with every project.
Why Choose KHB Construction for Home Additions
We'll leverage our 50+ years of experience, NKBA membership, and Google Guaranteed status to deliver superior design-build services. Our in-house general contractors ensure reliable timelines, and with 20+ trusted partners, we guarantee a seamless journey to your perfect home addition in Ceres, CA.
Hear it From Our Happy Customers
Explore our collection of testimonials to see why we're the best for home additions in Ceres, CA.
Trustworthy contractors are hard to come by but Ryan and his team at KHB followed through from start to finish they kept us informed through the whole process and kept the work on schedule.
We were really impressed with the service they offered us and are in love with our new master bathroom. We can't thank the team enough!! I'd 100% recommend KHB to anyone looking to transform their home into their dream home!
How do I even begin to say how pleased I am with the workmanship and professionalism that Ryan and KHB provided. From beginning to end everything went smoothly and we are 100% satisfied with the work that was done. The employees are also professional, knowledgeable, and friendly. Any questions I had along the way they answered.
Everyone was always up to date on what was happening and when. I would highly suggest them to anyone needing construction of any kind done on their home. Thanks again KHB.
Common Home Additions In Ceres, CA
At KHB Construction, we specialize in a variety of home additions. Whether you're looking for a luxurious master suite, a functional home office, a spacious family room, or a beautiful kitchen expansion, we have the expertise to bring your vision to life. Here are some common home additions we offer in Ceres, CA.
Home Additions - Sunrooms
Sunrooms are a popular choice for home additions in Ceres, CA, providing year-round enjoyment of the gorgeous Californian climate while staying comfortably indoors. This versatile space can serve multiple purposes such as a tranquil reading area, a playful children's playroom, or an elegant space for entertaining guests.
With natural light pouring in, a sunroom can also support a thriving indoor garden, turning your home addition into a sanctuary filled with your favorite blooms. A sunroom addition not only enhances your living space but also adds significant value to your home, making it a worthwhile investment.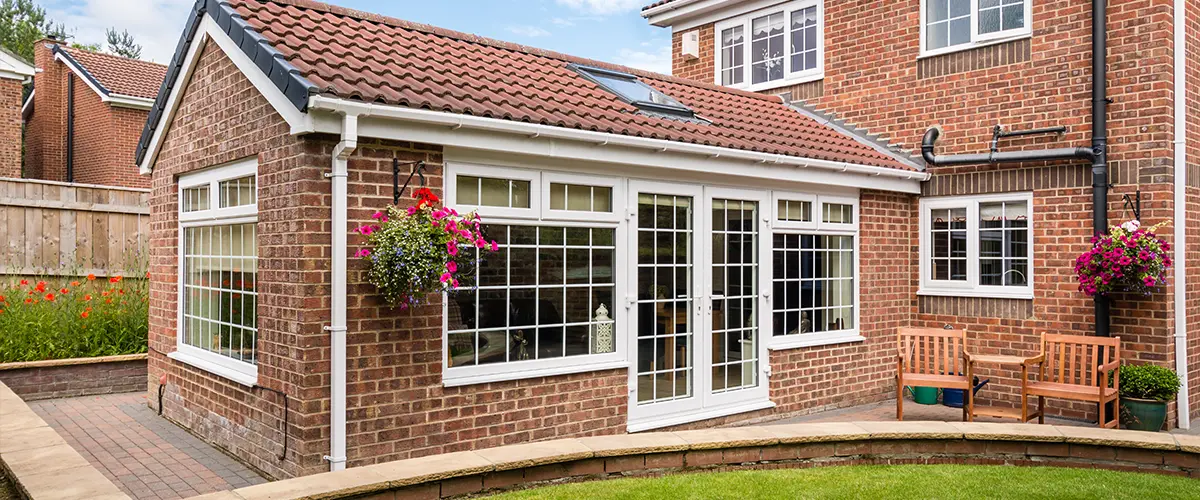 Home Additions - Bedrooms

Adding an extra bedroom in Ceres, CA, presents a myriad of possibilities, transforming your living situation and enhancing your lifestyle. It provides much-needed privacy and space, catering to growing families, or serving as a guest room to host family and friends.
Moreover, it offers versatility – you could establish a peaceful home office, an engaging children's playroom, or a personalized hobby room. With KHB Construction, this new addition will not only be a functional space, but also a stylish one, fitting seamlessly with your existing home design and boosting your property value.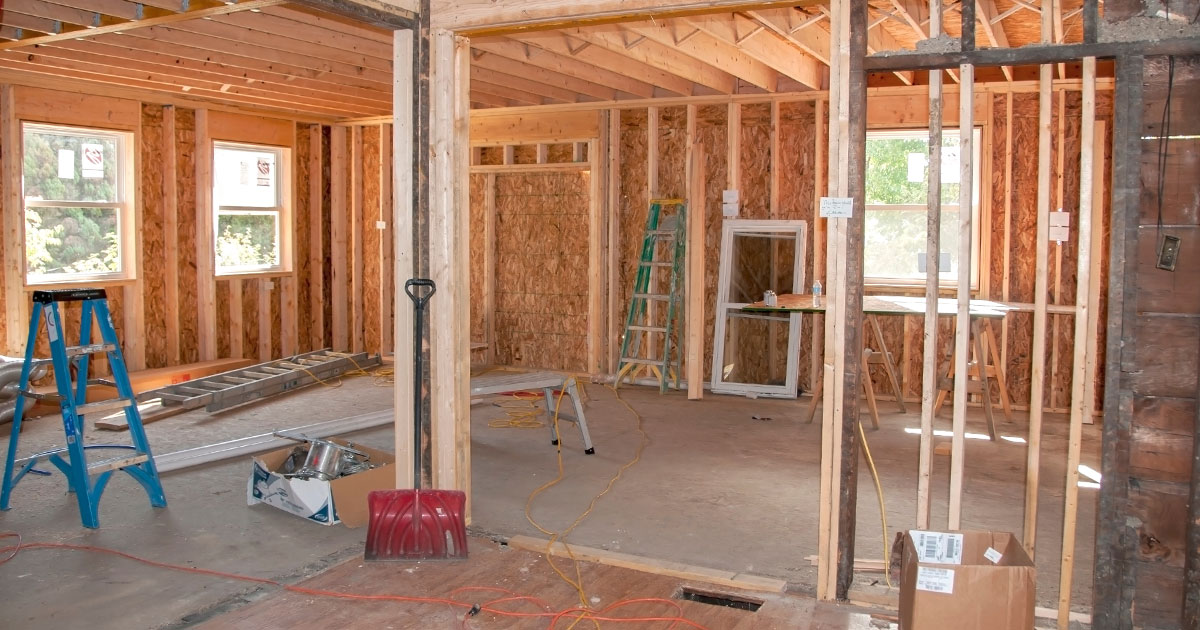 Garages offer more than just car storage. In Ceres, CA, a garage addition from KHB Construction can serve as a multi-functional space, perfect for a home gym, workshop, or even an additional living area. It provides extra storage, reducing clutter in your home while adding value to your property.
With our complete design-build services, we ensure your new garage seamlessly integrates with your home's existing structure, creating a cohesive aesthetic. Choose KHB Construction for impeccable garage additions in Ceres, CA, and enjoy the benefits of additional, versatile space catered to your needs.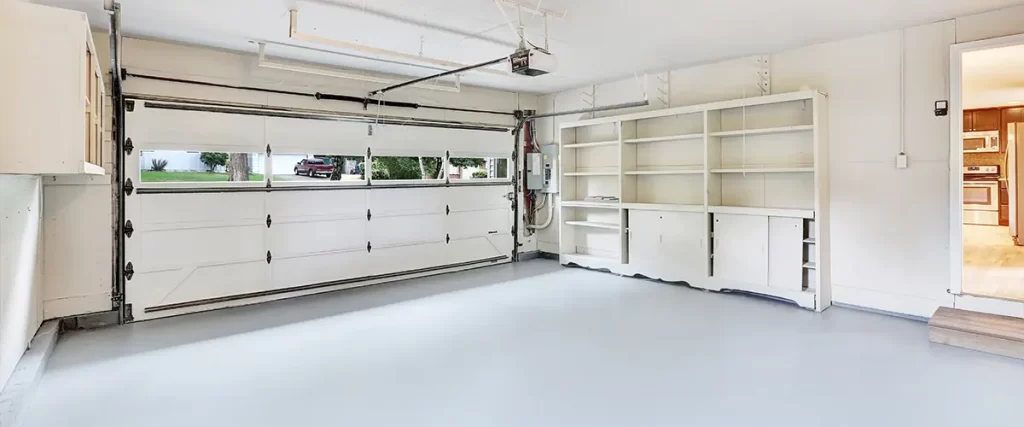 Home Additions - Kitchen Bump-Outs
Kitchen bump-outs are a popular choice for home additions in Ceres, CA. They allow for an expanded kitchen area, providing extra space for appliances, storage or even a cozy breakfast nook.
With KHB Construction, you'll not only gain functional space, but also enhance the aesthetics and value of your home. Imagine entertaining friends in your spacious, modern kitchen, or enjoying quiet mornings in your new sunlit dining area. Our expert contractors at KHB Construction are ready to turn this vision into a reality, making your kitchen the heart of your home.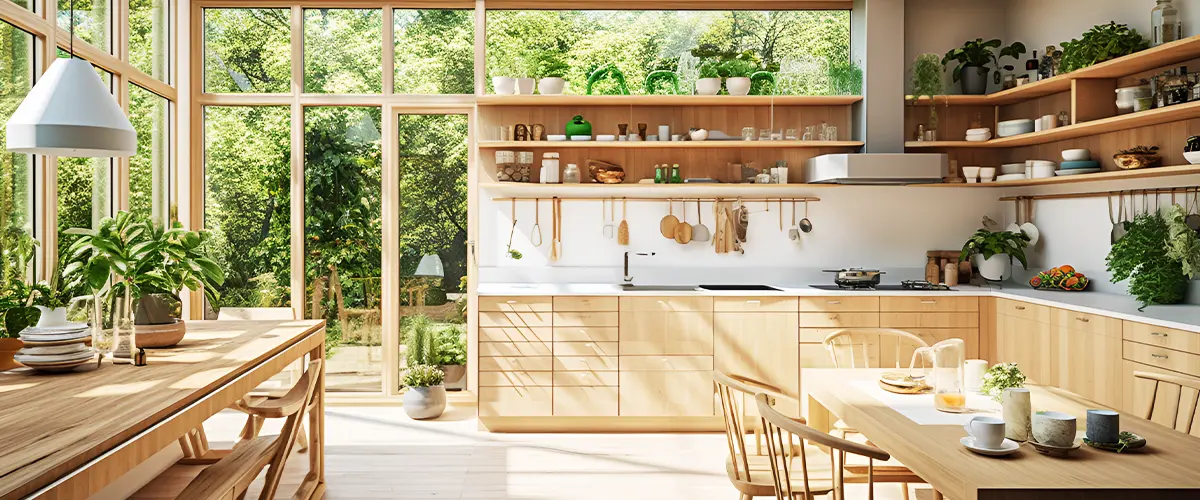 Bathroom Expansions as Home Addition
Bathroom expansions are an excellent choice for home additions in Ceres, CA. A larger bathroom offers ample space for double vanities, soaking tubs, or luxury showers, enhancing your daily routine and providing a spa-like experience.
It can effortlessly accommodate disability-accessible fixtures or age-in-place features, ensuring your home fits your needs now and in the future. Envision a spacious walk-in shower, or a serene bathtub retreat in your own home. With KHB Construction, your upgraded bathroom will not only increase your home's functionality and value but also transform it into a personal oasis.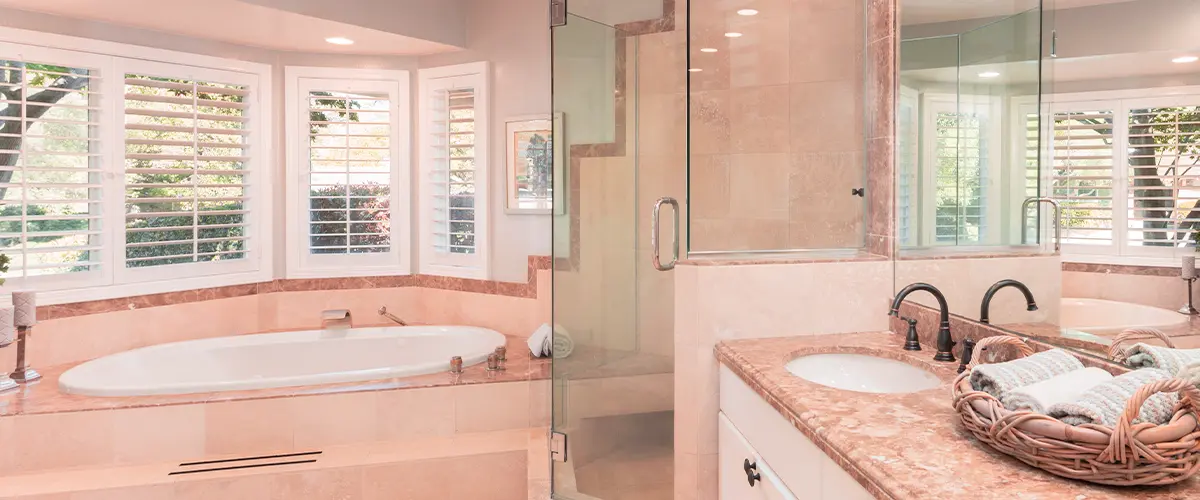 Other home additions to consider if you live in Ceres, CA:
Discover Our Project Gallery
Unleash your imagination as you browse through our expansive project gallery. Witness how dreams transform into reality as you explore our diverse range of home additions in Ceres, CA, each reflecting KHB Construction's distinctive touch of quality, functionality, and style.
Our Three-Step Process for Home Additions
Our experts design a unique, personalized space that reflects your style and needs, using high-quality materials.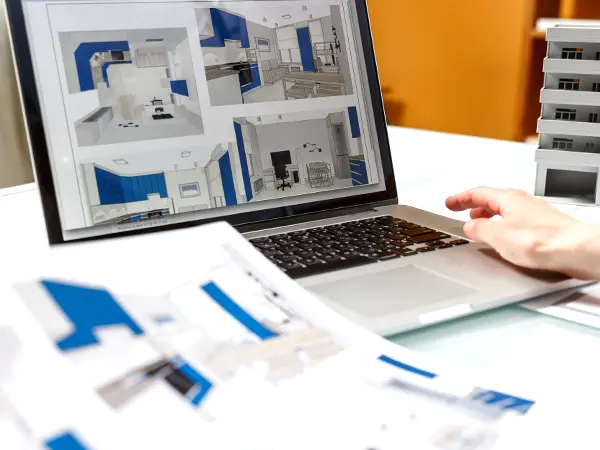 We partner with you, understanding your vision and creating a personalized design blueprint for your home addition.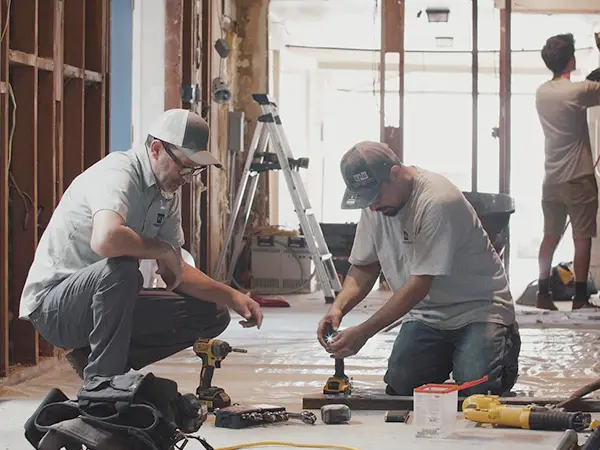 Our expert contractors bring your design to life, employing top-notch materials and ensuring meticulous craftsmanship.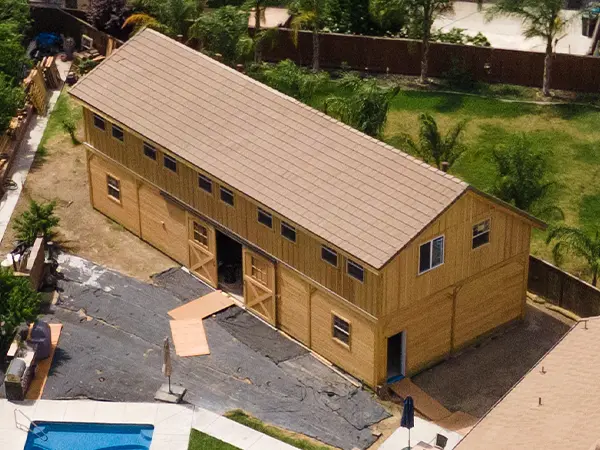 Revel in the transformation of your home, as we deliver a beautiful, functional addition tailored to your lifestyle.
FAQs About Home Additions In Ceres, CA
The ideal home addition largely depends on the homeowner's needs and lifestyle. However, popular choices often include kitchen bump-outs for more cooking space, sunrooms for additional living space, extra bedrooms for growing families, or bathroom expansions for a luxurious touch.
At KHB Construction, we specialize in these and many other additions, customizing each project to suit our clients' preferences and enhance the functionality and value of their homes.
The most affordable home addition largely depends on your specific needs and existing home structure. However, generally speaking, bump-outs or room conversions tend to be more cost-effective options.
These additions utilize existing space or structures and require fewer materials and labor compared to a full-scale addition. At KHB Construction, we work within your budget, providing high-quality, affordable home additions in Ceres, CA.
The cost of home additions can vary greatly depending on the type and size of the addition, the materials used, and the complexity of the project.
On average, the cost of a home addition in Ceres, CA, ranges from $200-$300 per square foot. However, for more complex additions such as bathrooms and kitchens, where high-end materials and fixtures are often used, the cost can be as high as $400-$600 per square foot.
It's important to keep in mind that these are average costs, and the actual cost can be higher or lower depending on specific project details.
Yes, adding an extra bedroom is a valuable investment. It not only provides practical space for guests or growing families but can significantly increase your home's value. Data suggests that an additional bedroom can boost a home's sale price by up to 15%.
With KHB Construction's expert services, you can ensure a seamless, stylish addition that enhances your home's aesthetics and functionality.
Why KHB Construction is Your Best Choice
In the realm of home additions in Ceres, CA, KHB Construction stands unrivaled. Our exceptional craftsmanship, extensive experience, and meticulous attention to detail make us the go-to choice for homeowners. Here's why you should choose us:
Ready to Transform Your Home? Contact Us Today!
Embark on your home addition journey with KHB Construction. We're just a phone call away! Reach out to us at (209)-528-0255, and let's start turning your vision into a reality. Your dream home in Ceres, CA, awaits you.
KHB Construction and Ryan Kelly built us 4 custom free standing stained redwood fence panels! Ryan worked with us through the entire process to ensure the fence panels matched our vision. Thank you and we love them!!
We're very happy with our addition. It turned out beautiful. KHB is reliable. They finished the project on time and as promised. Everyone we encountered were very professional and friendly. We highly recommend and would use them again.
Other services You Might Be Interested In
Ceres, CA, a charming city in the heart of California's Central Valley, offers a blend of small-town charm and urban convenience. Known for its fertile land and rich history, it's a prime destination for agriculturists. Notable landmarks include Ceres River Bluff Regional Park, offering serene views of the Tuolumne River, and the historic McHenry Mansion, reflecting the architectural grandeur of the Victorian era. Downtown Ceres, with a variety of shops and eateries, provides a bustling and vibrant atmosphere that epitomizes community spirit.