The Best Kitchen Remodeling Services In Ceres
If you're looking to get a superior kitchen remodeling in Ceres, CA, you just got lucky!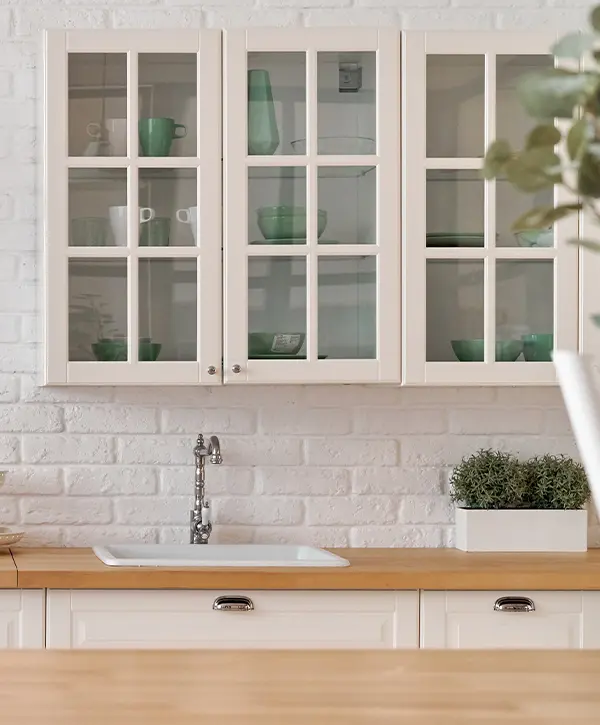 KHB Construction is the tried and true choice for kitchen renovations in Ceres. We are passionate artisans who prioritize investing in our local community by providing exemplary remodeling services that enhance the quality of life here.
Our team is determined to provide immense value throughout your entire journey to success. We are passionate and attentive in every detail so that you can be sure your experience will be nothing short of exceptional.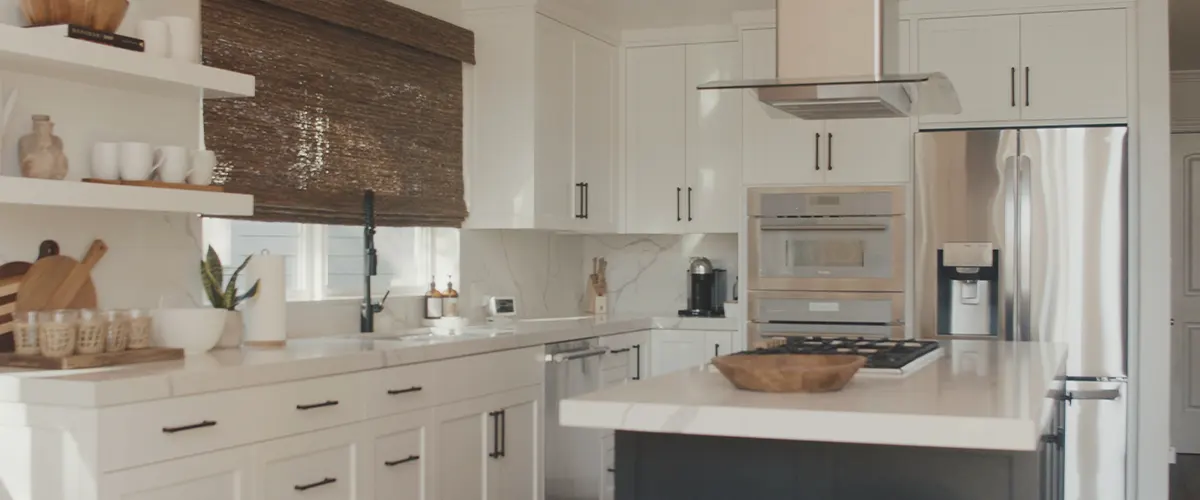 Get The Full KHB Experience And Enjoy Your Extra Perks!
Our construction organization stands apart from the rest due to its unparalleled creativity and superb craftsmanship. Unfortunately, homeowners tend to have a sour opinion of contractors since they are not always dependable.
We want to change this image by providing extraordinary outcomes that exceed expectations!
Your Go-To Contractor for High-Quality Remodeling Services
When seeking a construction company in Ceres, you will encounter many economic bids. Nevertheless, before settling on the lowest quote for your renovation project, inspect their services and craftsmanship carefully – after all, inadequate outcomes never amount to fleeting financial savings.
At KHB, we are committed to making your renovation journey as easy and stress-free as possible. You will remain in control throughout the entire process from start to finish – from paperwork documents & materials selection all the way through design planning & construction works with optimal efficiency!
Check out our premium kitchen remodel offer and make sure you're getting the best remodelers on your project in Ceres, California!
Homeowners In Ceres Are In Love With Their New Kitchens!
How do I even begin to say how pleased I am with the workmanship and professionalism that Ryan and KHB provided. 
From beginning to end everything went smoothly and we are 100% satisfied with the work that was done. The employees are also professional, knowledgeable, and friendly. Any questions I had along the way they answered. Everyone was always up to date on what was happening and when. 
I would highly suggest them to anyone needing construction of any kind done on their home. Thanks again KHB!
Being no strangers to construction, we knew that 5-6 week kitchen Reno meant 3 months. We knew there'd be plenty of pain points and frustrations.
With KHB, from start to final sign off, it took 6 weeks and a day, was virtually pain free and we can't say enough about the craftsmanship. 
Every person on the job took personal responsibility and pride in their craft.
We waited MANY years to get our dream kitchen and can't thank Ryan, Bobby, Doug, George and the WHOLE team enough for a dream achieved! 
Proud to be part of the KHB family!
Materials And Upgrades For Your Pleasanton Kitchen Remodel Projects
Revamping your kitchen is no easy feat, but its rewarding results are worth the effort! Here at our company, we ensure you'll craft a welcoming and functional room to spend all of your time in.
During an on-site visit with us, allow us to assist you in selecting only top-quality materials for your remodeling process. To get some ideas started before then, here are several frequently requested upgrades:
Searching for the perfect cabinets that provide the most financial benefit to your remodel? Let us help you find it! Paint-grade cabinets are a great choice if you want to be budget conscious. Not only do they look stunning after some paint, but they can also easily be refurbished multiple times! Invest in these amazing cabinetry options and reap all of their rewards today.
When budget is not a concern, custom hardwood cabinets are ideal for your special space. These cabinetry options provide superior craftsmanship and ensure an impeccable fit that cannot be found with stock cabinet varieties. So if you're looking for exceptional quality, unique storage solutions, look no further!
If you're a passionate chef who loves to cook from scratch, stores such as Lowe's and Home Depot have cost-effective kitchen appliances for your home. However, if money is no object and you desire the most advanced technology with faster meal preparation times, high-end models that range between $18k -$25K are available. Investing in new kitchen appliances may be optional depending on your needs, yet it can provide important advantages when it comes to cooking!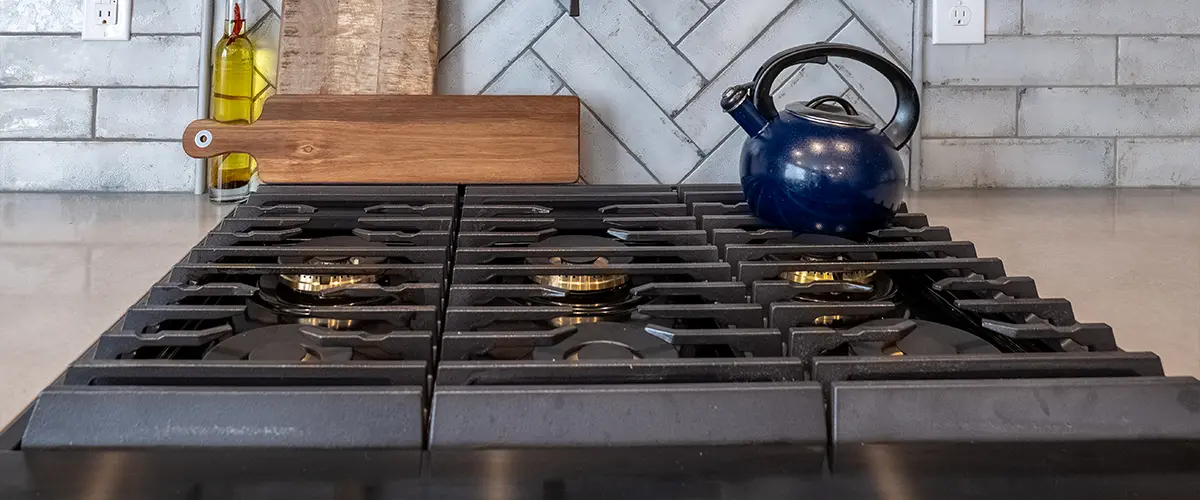 Quartz should be your top consideration if you're searching for a new countertop. Unlike natural stone surfaces, which can have inconsistent patterning, quartz is man-made and offers consistent design choices. Additionally, it's remarkably durable and resistant to chipping or breaking – perfect for any home improvement project! And even if the surface gets stained or dirty over time, this material is easy to clean and maintain with minimal effort.
And if you are looking for a luxurious aesthetic, marble is the answer. However, remember that this material isn't suitable for high-traffic areas like kitchens or hallways due to its weaker durability compared to quartz surfaces. On the other hand, if affordability is your main concern, look no further than granite counters!
When it comes to the difficult decision of whether you should repair or replace hardwood floors, luxury vinyl tiles and planks offer a perfect answer. These materials imitate natural stone or wood aesthetically while also being much easier to maintain than other options such as porcelain and ceramic tiles. Furthermore, they are usually more affordable in the short term – making them an ideal choice for those experiencing financial limitations.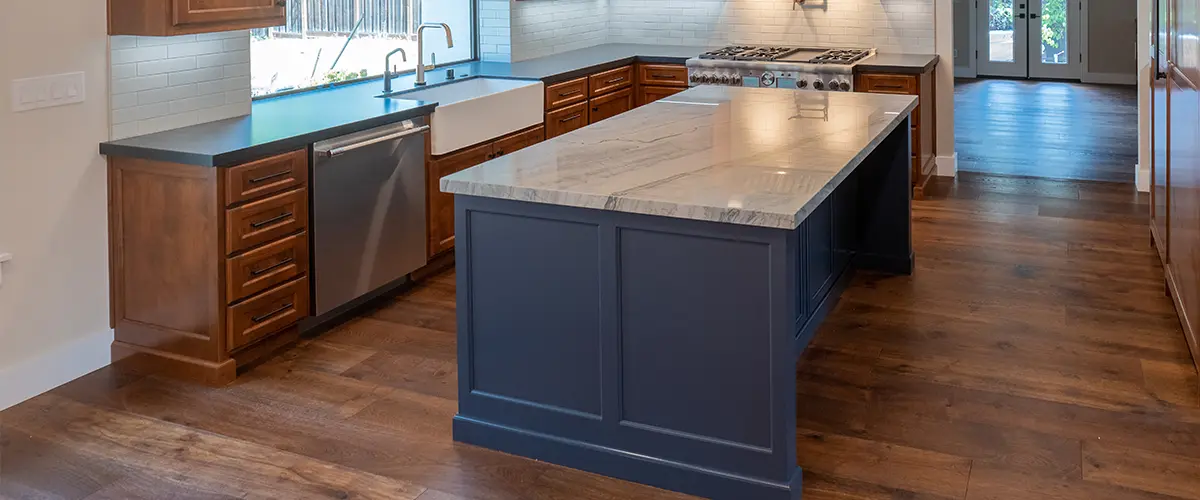 If you're looking to save cash and time on your sink installation, a traditional drop-in basin is the way to go. Not only are these types of sinks commonplace in older kitchens, but they can be installed quickly compared to modern alternatives – making them an excellent choice for homeowners who need secondary installations such as outdoor cooking spaces or basement kitchenettes.
Upgrade your countertop with a stylish and clean look by opting for an undermount sink! This high-end upgrade might come at a higher price, but it's worth the cost. Not only is maintenance simpler and more attractive, you'll be making a better long-term investment as well.
t.
When moving kitchen appliances, it may not be immediately apparent how complex and laborious the process is. Not only must you relocate the appliance itself, but you also adjust your plumbing and electrical system, which can have lasting repercussions for your overall kitchen design.
Although all of this work pays off in the end, taking the time upfront to analyze every potential option can make a world of difference when considering future renovations or changes.
Upgrade your kitchen with a functional and effortless layout by moving around appliances and other components. This will allow you to create something unique and offer more mobility for convenience!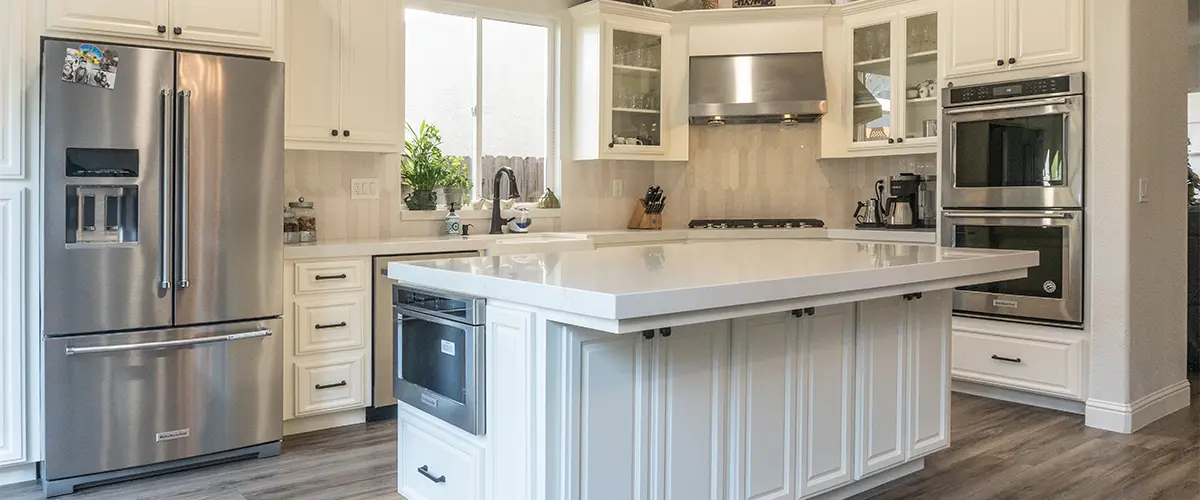 This Is How Your New Kitchen Can Look!
These kitchens in Ceres underwent a wonderful job and upgrade! Check out the finished product and take the first step toward getting your own premium kitchen!
Get Peace Of Mind With A Process Focused On Your Well-Being
Our process is designed to maximize your convenience and make remodeling work stress-free. We want you to have the energy to enjoy a new kitchen without having any of the hassle! With our method, staying on top of home improvements has never been easier or more enjoyable.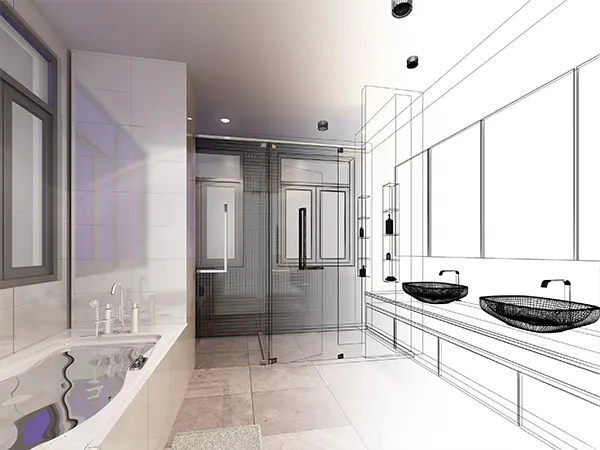 Request your free quote right now and let's start talking!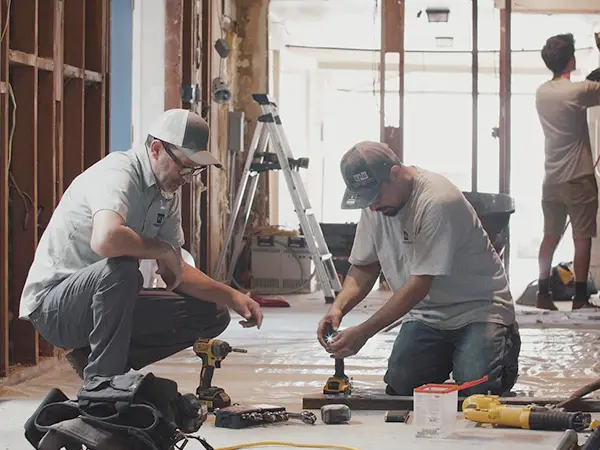 We'll discuss the details and start building your dream kitchen.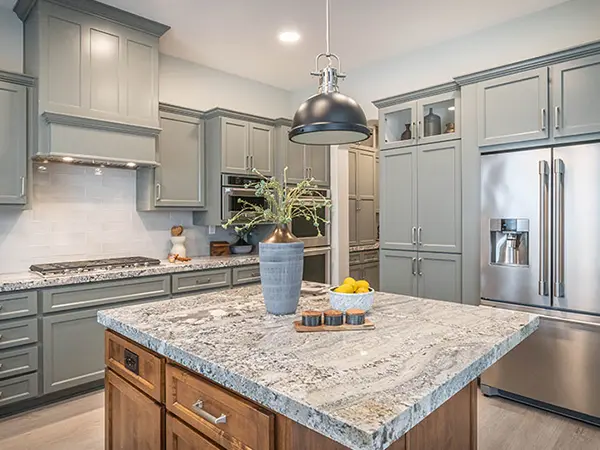 Show off your space to your friends! Your new kitchen is ready!
Frequently Asked Questions
Give your kitchen the makeover it deserves and boost its efficiency to create a space that looks amazing! Invest in chic cabinets, updated countertops, swanky backsplash designs, and new water fixtures—all of these changes will improve your cooking experience and enhance its overall aesthetic.
To seamlessly install your new kitchen, meticulously test the plumbing and electrical systems. And to make it even more appealing, freshen up the walls with paint, update any cabinet hardware for cohesion, incorporate matching light fixtures, or add an island and extra storage space if desired.
If you want to upgrade your kitchen, the endless possibilities can overwhelm it. No matter if you have a modest budget of $20,000 or an impressive one of $160,000 — there are plenty of options for any pocketbook! Finishes and materials all affect the cost so do some research first before making that big purchase.
Whether you envision reconfiguring your layout or customizing cabinets with top-notch appliances, flooring that oozes luxury, or beautiful waterfall countertops – when planning a kitchen renovation, no wish is too big, and anything is possible!
From the initial planning stage to completing each detail, transforming your kitchen takes meticulous preparation and a timeframe of approximately six to eight weeks. This allows for developing an individualized plan, selecting materials, and other essential steps that guarantee successful remodeling results.
For a typical project of this type, you should plan for four to six weeks if all components remain in their current positions. However, if you decide to relocate any items, such as kitchen appliances, or customize the space further, it will take longer – so be prepared!
To make sure this remodel is a success, our skilled team will take care of everything for you – from paperwork to the final inspections. We'll be your trusted project managers and guarantee every detail gets looked after!
We understand how overwhelming it can be, so we'll assist throughout every phase—from paperwork organization, material selection, construction process, and regular follow-up meetings until completion. Everything is necessary for an efficient remodeling journey!
Your Premium Kitchen Remodel Awaits You!
Do you demand something extraordinary? Look no further than KHB. We guarantee an incredible journey from beginning to end – unparalleled craftsmanship, exceptional service, and a seamless delivery process. Unite with us in crafting the remarkable today!
At our company, we are dedicated to making sure you have a successful experience with us. Our past customers already understand that the promises we make guarantee complete satisfaction. Work with us and watch as your kitchen transforms into something extraordinary!
We tend to overdeliver, so get ready to enjoy:
It's Time To Get Your Well-Deserved Upgrade!