When you moved into your home, chances are that you were absolutely thrilled with it. You probably loved every nook and cranny, reveling in the fact that it was yours.
Still, with time, we want to upgrade out spaces and keep them away from being outdated.
To do that, some kitchen remodeling options ensure you're keeping your kitchen timeless, but also increase its value on the market and its functionality.
In this article, we are going to explore some of the kitchen remodeling ideas that help your space reach its true potential, and we'll discuss their associated cost.
Understanding Your Budget
Before you can fully commit to a kitchen remodel, you should always know how much you are willing to spend. Needless to say, this should be a comfortable number for you.
If you spend too much on a couple kitchen remodel ideas and neglect others, you might not enjoy the remodel the same way. At the same time, if you spend too little, you might not be pleased with your end-product.
Here are a few tricks to determine your remodeling budget.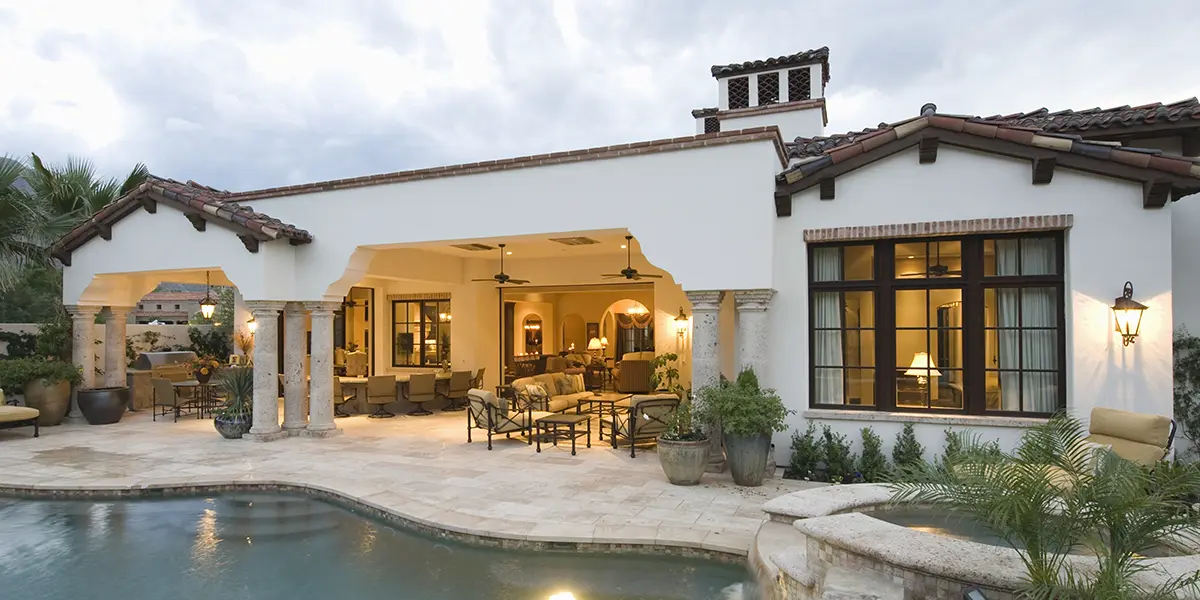 We're always asked by our customers to help them decide what their budget is. The answer is always different, based on their needs, preferences, and lifestyle, but there's a simple rule of thumb that we believe can work relatively well for everyone.
We believe that the best way to create a budget for your remodel is to consider the overall value of your home.
For example, if you're home is worth $600,000, you wouldn't want to spend the same amount of money on a renovation, even if you have the money hidden under your mattress. Here's a cool website that can help you estimate your home's value.
Investing too much will ultimately not yield the return on investment that you are looking for. Even though the upgrade will drive the home value up, it is unlikely that the investment will truly be worth it if you spend too much compared to the existing value of your home. Fortunately, kitchen remodels are believed to offer a significant boost in value.
Home renovations of all kinds can come at different price points. In reality, two people can invest in kitchen remodels in identical homes and come away with very different costs—and this isn't just based on who you choose to work with.
Kitchen remodels can have a very wide price range. In our experience, the average remodel comes in around $75,000–but that doesn't mean that is the price for you! Some remodels come in at as little as $35,000 and others can cost upwards of $160,000.
When it comes down to it, it is all about the choices that you make and what feels right for your home.
Be Prepared To Talk With Your Contractor
Having a specific budget does not have to be a limitation, but it is something that requires consideration. If you have a known maximum amount that you are willing to spend, make sure your contractor knows that. This can help you and your team to choose the best approach for your remodel.
What Factors Go Into The Budget?
As far as remodels go, a modern kitchen will always be more expensive than a bathroom.
There are a lot of different components in a kitchen, which is why the price range can be so extreme for this type of renovation. When you invest in a kitchen remodel, you are investing in multiple different trades and different materials. The decisions you make with each factor will influence the overall price.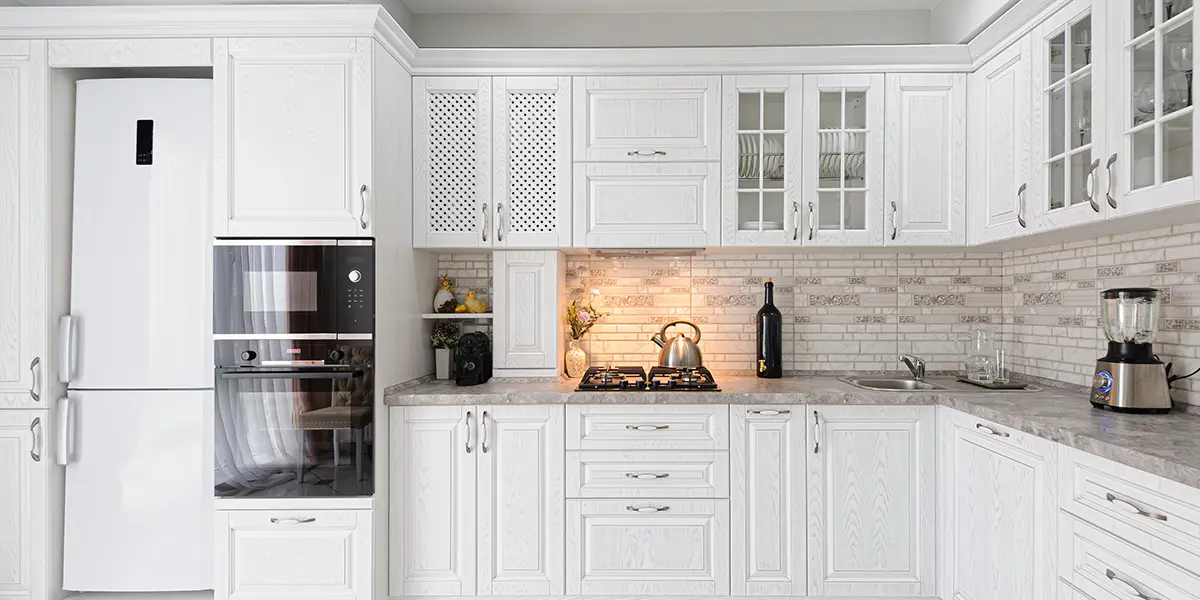 In a full kitchen remodel, kitchen cabinets have a large influence on the total cost—and this is good news. Your cabinet choices generally account for about a third of the overall cost of your remodel. This means that you can use the cabinets to ensure that your remodel comes in for a budget that works for you.
Cabinets can be made from a lot of different materials, each with their own benefits. Depending on the materials and designs, you might be looking at $14,000 for cabinets, or it might be more in the ballpark of $35,000.
The difference is mostly caused by the type of your cabinets, be them upper cabinets or base cabinets. Custom cabinetry will always cost more, but you can save money with stock cabinets or open shelves.
A large part of the kitchen is all of those solid surfaces. You want a beautiful floor beneath your feet and stunning countertops for your cooking process.
Like cabinets, these materials can vary in price significantly.
There is a good opportunity to save here, but you can also invest in extravagant options that will completely change the look and feel of your kitchen too.
Quartz, for example, is an extremely efficient material for your countertops. So is granite, concrete, or marble countertops. For flooring, subway tile, luxury vinyl planks or tiles work great, but a more upscale material would be porcelain tiling. Marble or other natural stones are more fragile, and they would work better in a master bathroom, which is why we avoid recommending it for kitchens.
Your backsplash tiles are the pieces of tile that line the walls of certain parts of your kitchen.
Generally, you will find them behind the counters and the stovetop—and with good reason. Most of us know by now that sometimes cooking can get messy. Backsplash tiles make it easy to clean up, even if your spaghetti sauce gets a little spirited!
Porcelain or ceramic backsplash tile are great materials for this feature.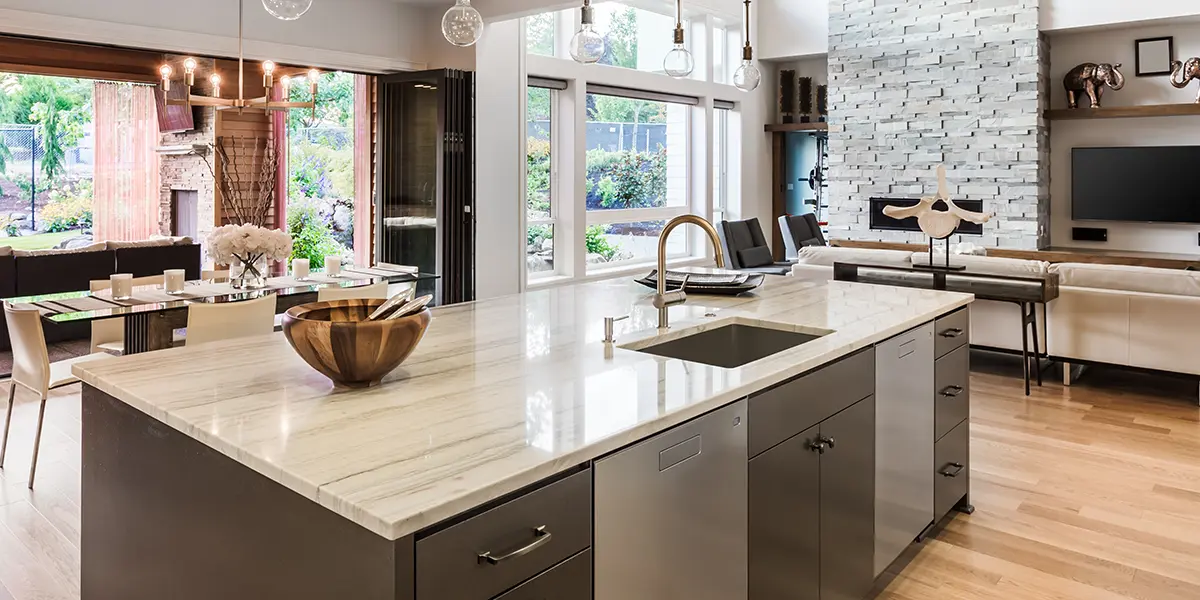 Kitchen islands come in a variety of prices, with some costing more than others. Typically, the larger the island, the more it will cost. Materials such as granite or marble can add to the cost, as can other features such as seating or a stovetop.
Before settling on a budget for your kitchen island, it's important to figure out how you want to use it. An island that is primarily for decoration might not need to be as expensive as one that you will be using for cooking and entertaining guests.
Custom-built kitchen islands cost from $3,000 to $10,000.
Stainless Steel Appliances
Your appliances are a big part of your kitchen, and they come with a big price tag. You will want to make sure that you choose appliances that fit your needs, as well as your budget.
Some people might want high-end appliances with all of the bells and whistles, while others are happy with a more basic model. There are options for both in terms of price and quality.
Appliances can cost anywhere from $2,000 to $12,000, depending on the type and brand that you choose.
Lighting is an important part of any room in your home, and the kitchen is no exception. Proper lighting can help to make your space more functional and inviting.
There are a few different types of lighting that you might want to consider for your kitchen. Task lighting, like under-cabinet lighting, can help you to see what you're doing when you're cooking.
Decorative lighting, like pendant lights, can add a touch of style to your space. And ambient lighting, like recessed lighting, can help to create a warm and inviting atmosphere.
The cost of lighting will depend on the type and number of fixtures that you choose. Expect to spend anywhere from $500 to $2,000 on lighting for your kitchen.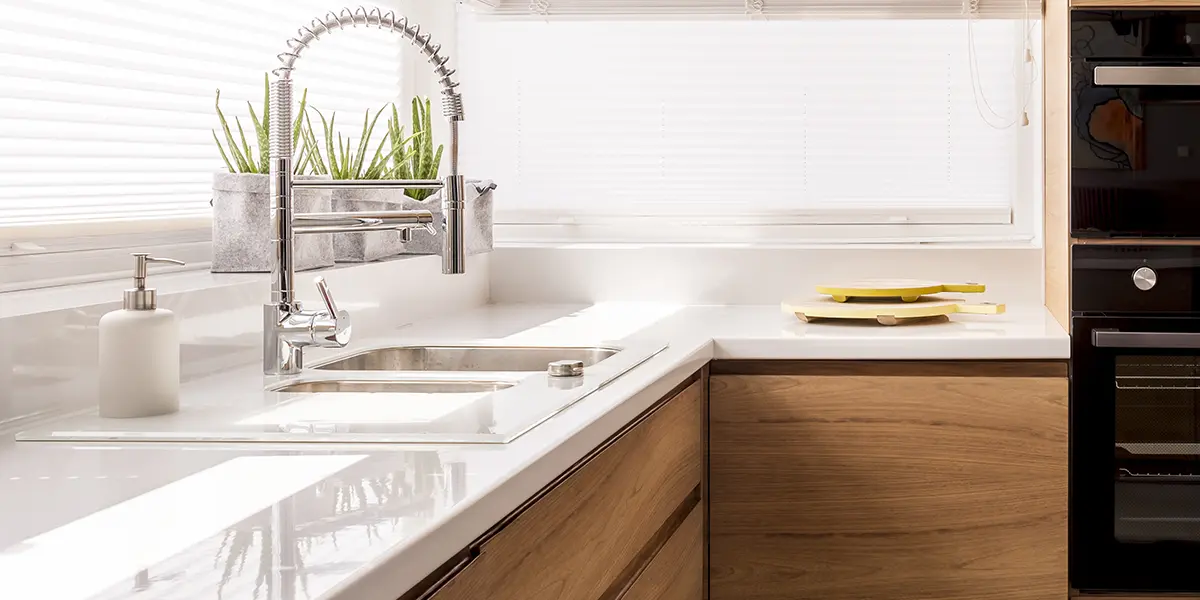 Your faucet and sink are two more important features in your kitchen. You want a sink that is big enough to accommodate all of your needs, but not so big that it takes up too much space. And you want a faucet that is both functional and stylish.
There are a wide variety of sinks and faucets available on the market, so there is sure to be something that fits your budget. A classic farmhouse sink can start at around $200, while faucets start at around $100. Your personal style will dictate how much you want to spend on the plumbing fixtures.
Labor and overhead can generally be responsible for another third of your overall renovation cost.
Unfortunately, the materials in your kitchen will not install themselves, which is why you are hiring a local contractor in the first place.
Overhead is the actual cost of keeping a business running. It is what a contract team requires to be able to keep the lights on and show up everyday to make beautiful new kitchens. This is paired with a labor cost, which is the cost of paying every person who walks into your home to make your new dream kitchen a reality for you.
These costs can change from one contractor to the next. Since every business has different operating costs, slight deviations in pricing can be expected. However, the competitive nature of the market makes it possible to keep costs in a general ballpark. This means that you don't have to worry about paying significantly more money from one team to the next in most circumstances.
Before you can jump into your kitchen makeover, you need to know how you will pay for it.
Fortunately, there are a lot of ways to fund a remodel, making it possible for everyone to choose a method that works well for them.
Most people choose this option when it comes to investing in a large remodel. Refinancing allows you to easily obtain a large amount of money very quickly, which can be used to pay for the upgrades and improve your home.
Relying on this approach is favored because your home investment will automatically drive up value and make the investment worth it without causing problems for your monthly payments.
Even better, refinancing can help you to lower your interest rate and might be a cheaper solution than buying a new home.
Home Equity Line Of Credit
Depending on how long you have lived in your home, this might be a better option for you. In the event that you have been building up equity in your home after paying it off, we have good news: you can use it.
People with equity can use their equity like a piggy bank. Since you are investing in your home, this can help you to improve home value and increase your equity even more. Home equity loans can even help you qualify for a tax break.
Some people choose to save for their remodel advance, or make the investment when their rainy day fund has begun to flow over. Paying in cash is always an option. If this feels best to you, that is just fine!
How Can I Control Project Costs?
We have a lot of conversations with our clients. Remodels have several different factors to consider and discuss, but nothing is more common than the following question:
How can I save on my kitchen renovation?
Saving money is a key point of concern for most people when they make the decision to invest in a renovation. We completely understand this, which is why we'll always helping our customers discover the most cost-effective solutions for their remodels.
Can I Buy My Own Materials?
We hear this question a lot. It could save you up to 30% because there is a markup on the products that we buy.
However, the markup is not simply intended to drive up the cost. It is our way of ensuring that we receive products that we can stand by—and this matters for you. It is all about the warranty process.
The markup that we employ is our way of guaranteeing the quality of what you receive. It means that if something breaks or needs to be replaced, we can handle it for you.
However, if you choose to invest in your own materials, that guarantee is no longer present. There will not be a warranty on the products, so if there is a crack, chip, or any other damage, you would be responsible for fixing or replacing it.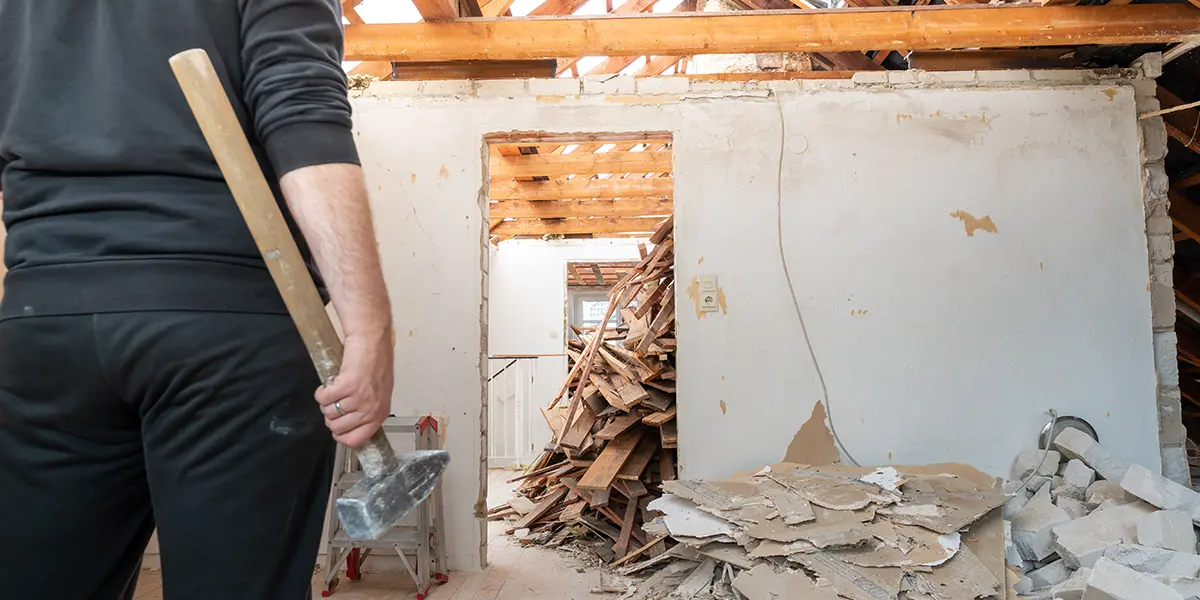 As renovation experts, we love HGTV as much as anyone. If there is one thing that HGTV loves to show off, it is demolition, but realistically, it's not as easy as they make it seem.
Demolition really isn't all that fun. In reality, it is a ton of work, and a majority of people don't realize it until they get started. The prep work associated with the process alone is substantial. While it might save you money, that isn't a guarantee.
If you are considering demolishing your existing space, that is something to discuss with your contractor. We need to have a very specific scope of work to ensure that you demolish the right areas and don't end up creating more work than the team would have had to do originally.
Unfortunately, a misstep during the demolition process could permanently damage your home, or even create more costs for you by making more work for the contractor.
A few days of painting can be fun, but it does bring some additional risk.
You might find yourself with fresh paint that doesn't match your vision, and it will be your job to fix it. If the contractor orders the paint, the discrepancy would be on them. They'd be responsible to fix it and repaint your area for free.
Besides, painting can get really messy, and there were instances where homeowners painted over their new cabinets, basically ruining them.
At the end of the day, there are several different factors that will influence your total cost.
Working with your contractor is the best way to guarantee that your remodel gives you the kitchen of your dreams. If you want to take on some of the tasks, that is just fine. As long as you are aware that your involvement might bring the cost down or raise it up, you can make the decision responsibly. It is all about what you want!
If you have questions about how to get started or you want to talk through the cost of your kitchen remodel, contact us directly at (209) 620-0068 or request a free quote to get your estimate!