The Best Kitchen Remodeling Cost In Livermore, CA
Interested in starting your kitchen remodeling in Livermore? This guide will walk you through everything!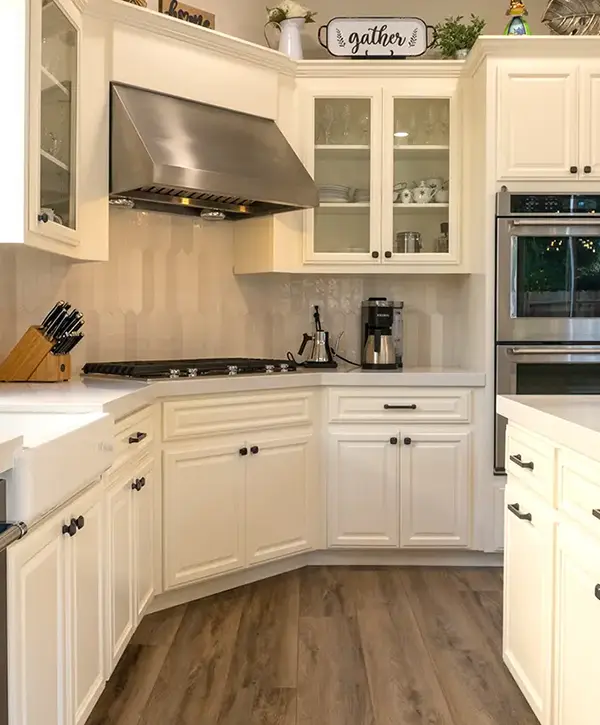 A kitchen remodel in Livermore may be expensive, but it offers significant financial and intrinsic value for homeowners that want to improve their lifestyle.
We have seen kitchens in California go as low as $20k with some simple paint and countertops, and large, upscale kitchens with custom cabinetry, luxury appliances, waterfall countertops, and layout reconfiguration can be as costly as $160k+.
At KHB Construction, you're getting transparent and reasonable pricing for your kitchen remodeling in Livermore, CA. We are committed to delivering top-notch results without disrupting your day-to-day life.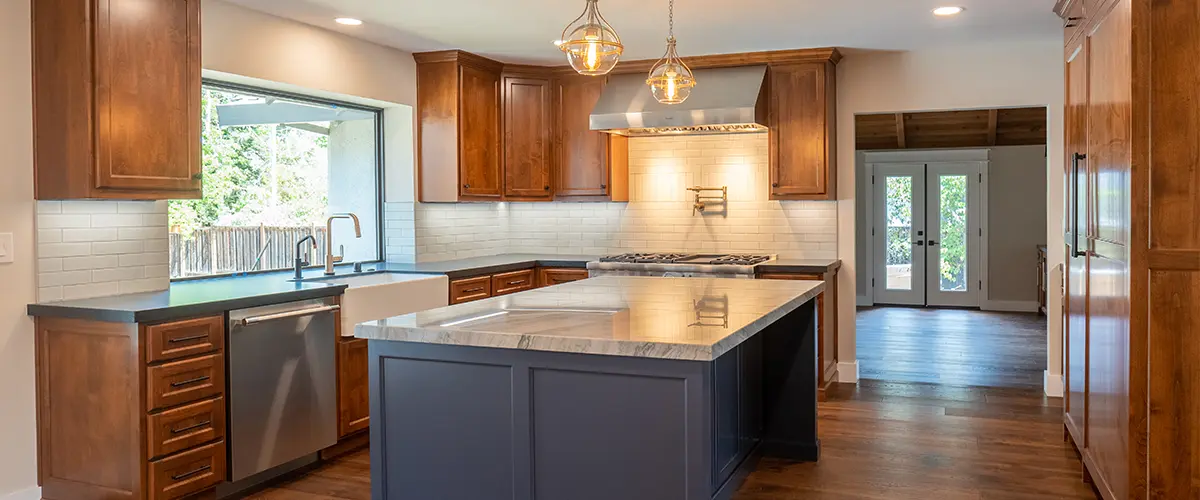 The Typical Livermore Kitchen Remodeling Cost
To clarify, the cost of your kitchen remodeling project will depend on various factors, including size, materials used, scope, and additional features. Please note that larger projects may require a bigger budget, but the end result will be impressive.
Here are some cost averages for your kitchen remodeling in Livermore.
Type
Job Cost
Resale Value
Cost Recouped
Minor Kitchen Remodel - Midrange
$28,327
$20,478
72.3%
Major Kitchen Remodel - Midrance
$82,580
$28,564
34.6%
Major Kitchen Remodel - Upscale
$164,137
$43,969
26.8%
Before
After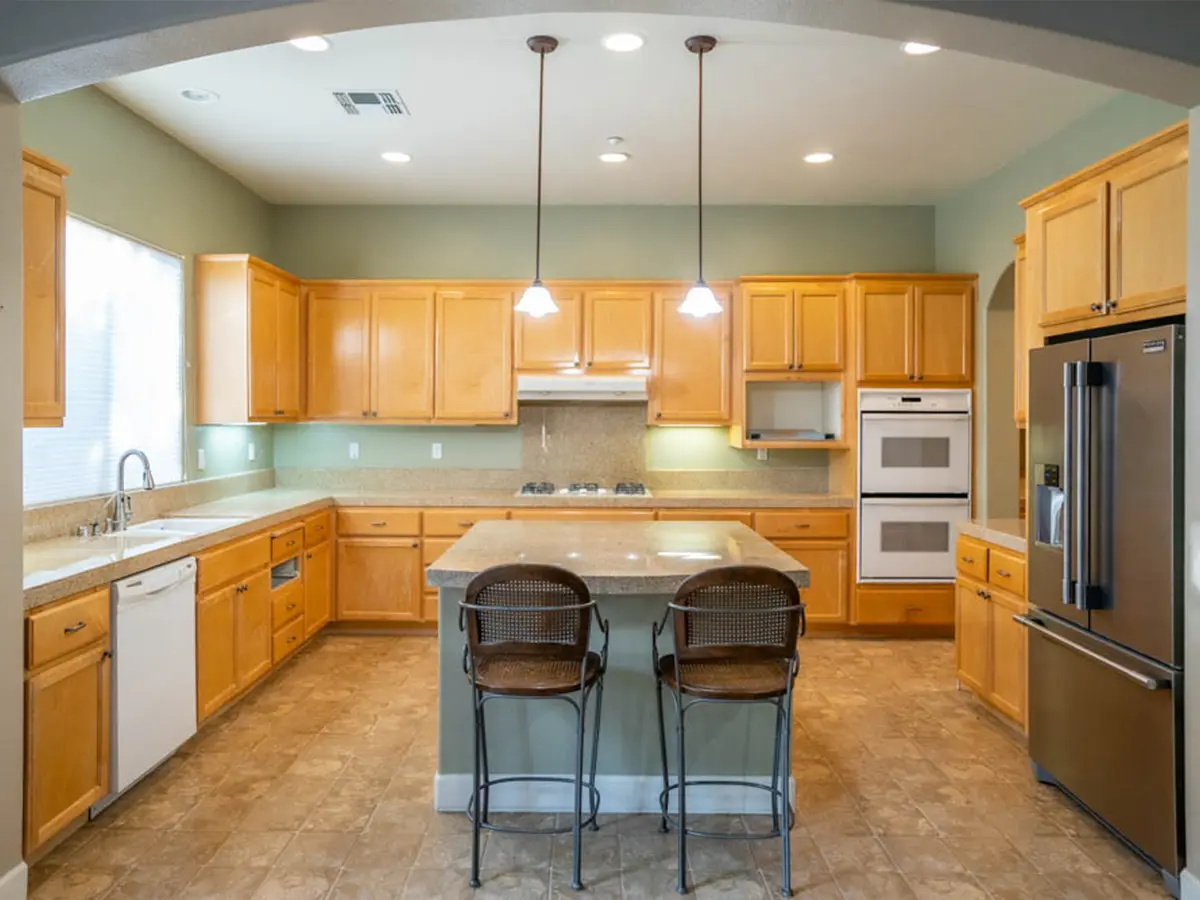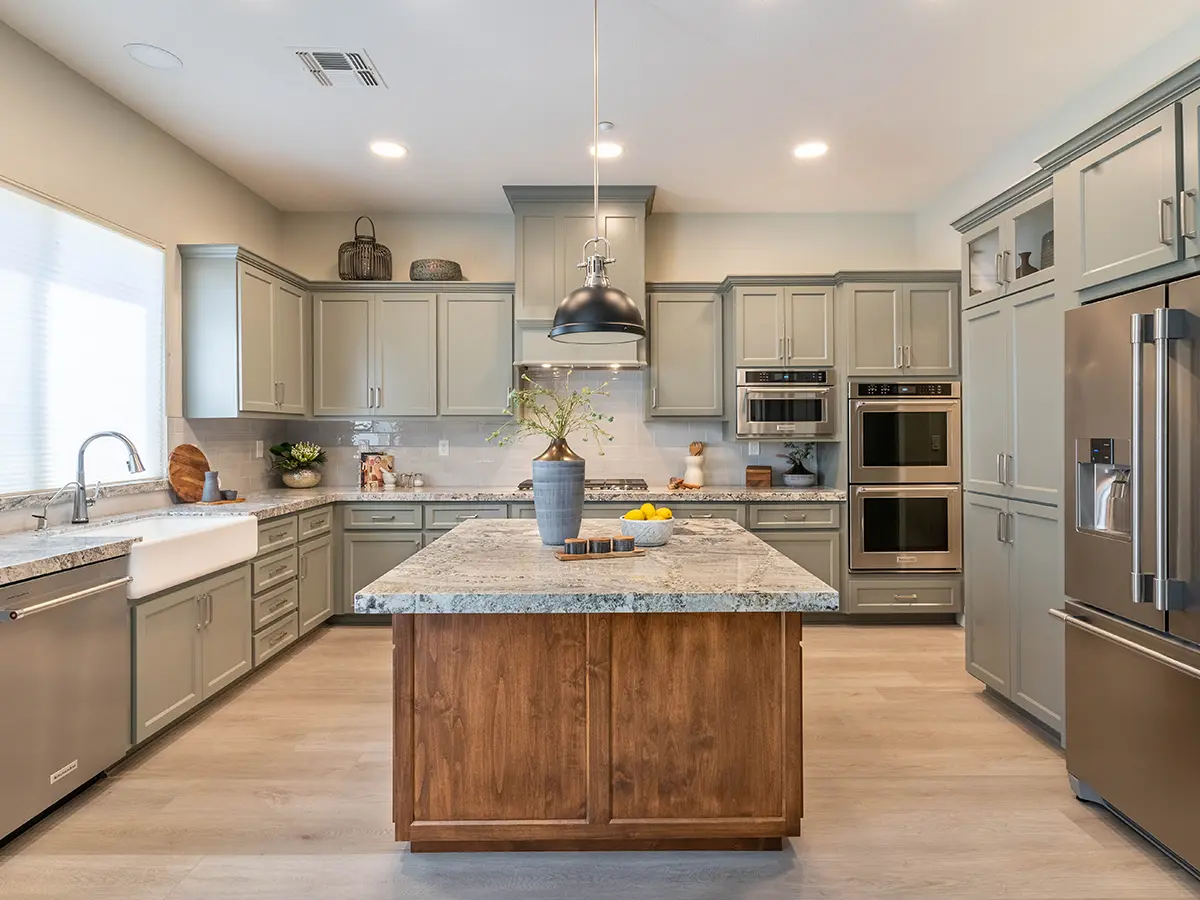 Kitchen Remodel in Brentwood
This 306 ft² kitchen remodel included:
The project was quoted at $140k, where the cabinets, countertops, and backsplash were nearly $54k.
Following our consultation, you'll receive a clear pricing estimate from one of our specialists. Our goal is to provide you with affordable options that meet your budget requirements, enabling you to maximize your renovation project without exceeding your budget.
Labor In A Kitchen Remodeling Cost In Livermore, CA
Assembling a team of qualified professionals, including plumbers, builders, carpenters, electricians, and designers, to complete a kitchen remodel while balancing top-quality services and reasonable prices can be challenging.
Architects play a crucial role in ensuring that a space is structurally sound, particularly when adding or removing walls. They can also help you get the permits faster.
Architects usually charge between $65 to $250 per hour or between 10% to 20% of your total project cost as a one-time fee.
To achieve a well-designed and fully functional kitchen, it's essential to collaborate with a kitchen designer who can create a layout that matches your needs and home style.
Designers, like architects, charge around 10% to 20% of the total kitchen remodel cost. For a one-time consultation, expect to pay for a designer anywhere from $300 to $1.5k.
Hire a professional plumber if you encounter any plumbing issues in your kitchen. Working with a good plumber will save you from a lot of hassle down the road.
Plumbers charge between $70 and $150 per hour. Besides their labor, they also charge for materials.
If you plan to relocate your appliances, you'll also need new electrical wiring. Electrical wiring is about safety, especially if your house is not made of bricks and stones.
A professional electrician will charge between $80 and $150 per hour, plus materials.
The Kitchen Contractor That Has Them All
Work with us to save time and money. We provide all the necessary expertise in one place, and the process is hassle-free.
At KHB Construction, we work with a skilled team of professionals that includes electricians, plumbers, carpenters, and designers to guarantee that even the smallest details are taken care of. Here, you're getting a complete kitchen remodeling in Livermore, Tracy, Turlock, Modesto, and other areas in Central- and Tri-Valley, CA.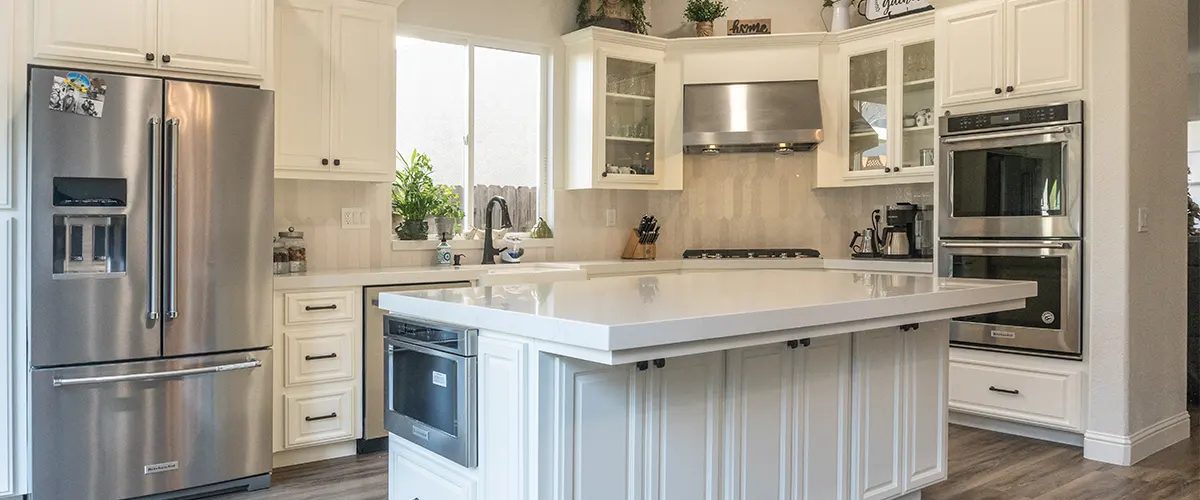 The Upgrades And Features In A Kitchen Renovation Project
As mentioned before, kitchen renovations include a multitude of enhancements and elements. When we meet face-to-face, we can discuss the specific materials, upgrades, and accessories that you have in mind for your kitchen. For the time being, we can discuss the frequently selected options.
Adding a tile backsplash can make your kitchen walls look brand new. Tiles are very low-maintenance so you can clean your kitchen more quickly and easily. Let's look at some backsplash materials.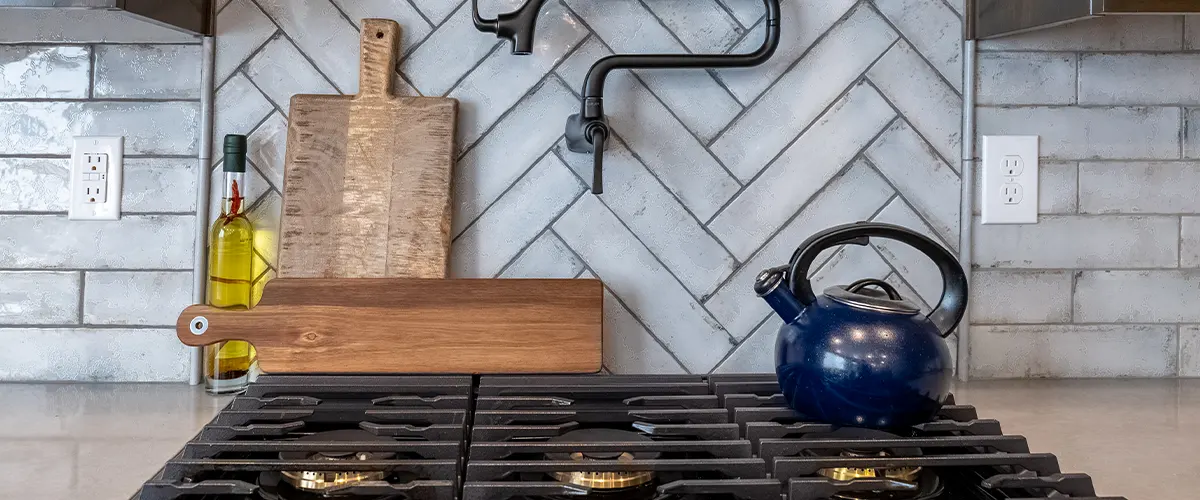 If you're planning a kitchen renovation, it's worth considering upgrading to energy-efficient appliances. Modern appliances are becoming incredibly sophisticated, offering features like touchscreens, scheduling options, and even self-cooking robots to simplify tasks.
If you want to get a kitchen range, you have two options: buying a $500 model or investing in a high-end one that costs more than $3,000. Keep in mind that if you go for a gas range, you'll have to pay for installation, which costs around $200 per hour plus the necessary materials.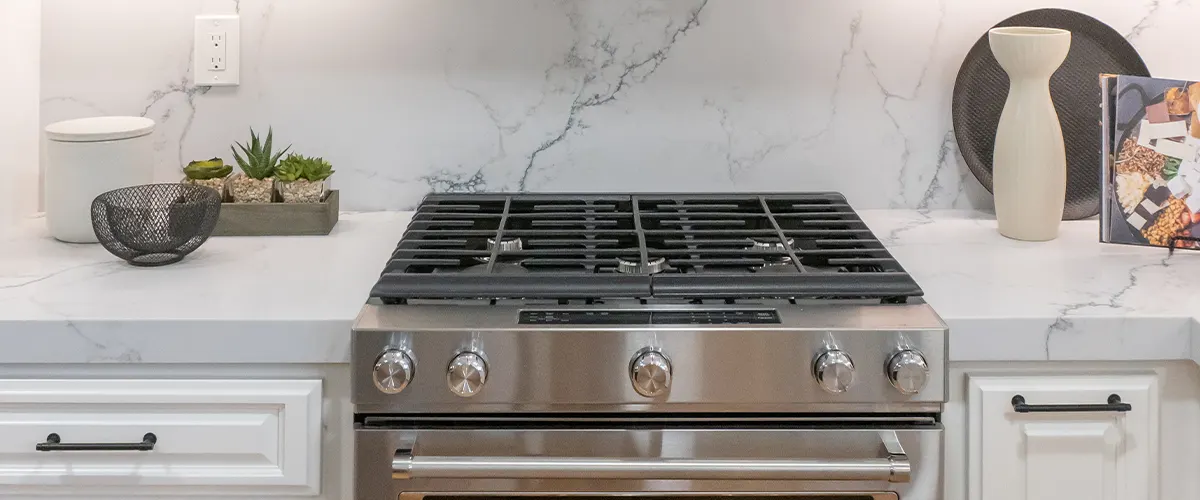 During your kitchen remodel, don't overlook the significance of replacing the kitchen countertops.
Unquestionably, quartz countertops are the absolute best choice. These slabs are manufactured and cost between $75 to $200 per square foot, but the stone is remarkably durable, making it a top-tier pick among homeowners. Granite, however, remains the most sought-after countertop material, but comes at a hefty price.
*In addition to the material cost below, you'll also want to add the installation cost.
Type
Typical Cost (per square foot installed)
Laminate
$27 - $34
Quartz
$50 - $200
hardwood
$30 - $40
Marble
$40 - $200
Granite
$40 - $100
Stainless Steel
$80 - $225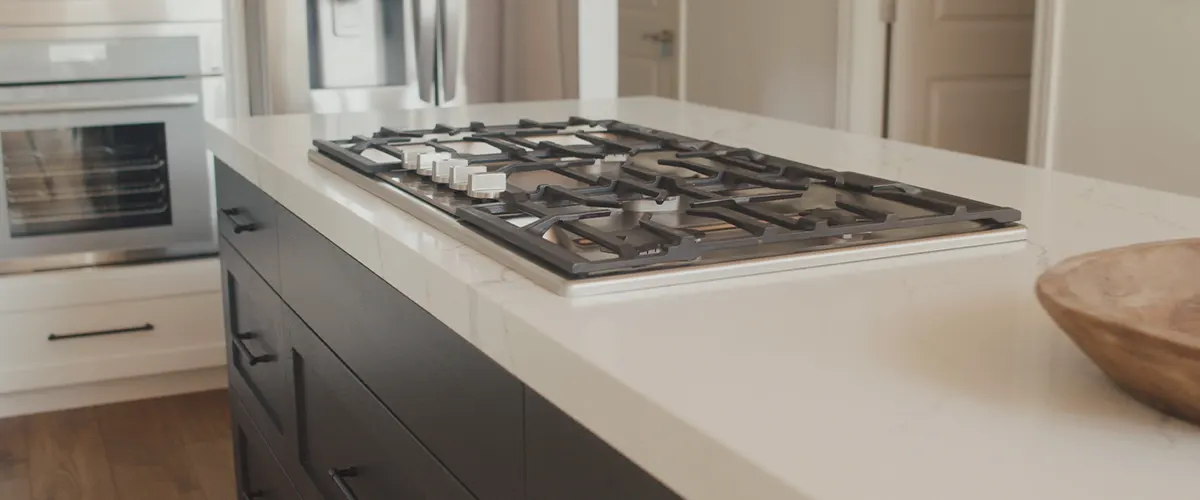 Your kitchen remodeling costs wouldn't be complete without new cabinets.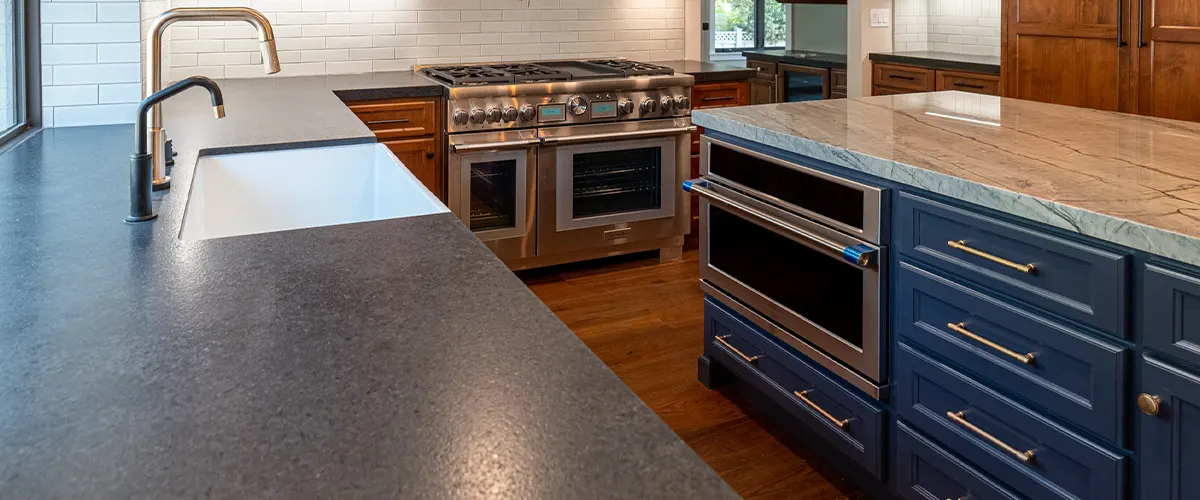 Frequently Asked Questions
Get The Best Deal On Your Kitchen Remodeling Cost In Livermore, CA!
The kitchen remodeling cost in Livermore is approximately $45,000, but the total amount may vary depending on the options you choose.
If you're looking to build your dream kitchen with the help of a seasoned professional, KHB Construction is an excellent option. We assure you that the project will be finished within your budget and on schedule, resulting in the outcome you desire.
Achieve outstanding outcomes within your financial means with our tailored designs.
Stop Delaying And Get Your New Kitchen Today!
Call us at (209) 528-0255 and discuss your kitchen remodeling in Livermore directly to the owners or KHB, Bobby and Ryan! Or click the button below for a free quote, and we'll personally call you as soon as possible!