The kitchen is often said to be the heart and soul of the home in many ways. It is the place where meals are made, stomachs are filled, and we spend time bonding with friends and family over small moments from our days. This is the room where we try out recipes from Pinterest and expand our palettes to learn more about the world around us. Kitchens are wonderful, and they are even better when they look the part.
Having a kitchen look its best doesn't come off easily. You need various elements to set it apart, and a kitchen backsplash is one of them. Backsplashes offer a protective surface that keeps traditional walls from staining when your spaghetti sauce splashes or your curry splatters—but they are also a wonderful opportunity to enhance the look and feel of your kitchen as well.
In this article, we will explore various kitchen backsplash ideas and what to consider when choosing one for your brand-new kitchen renovation.
1. Take The Style Into Consideration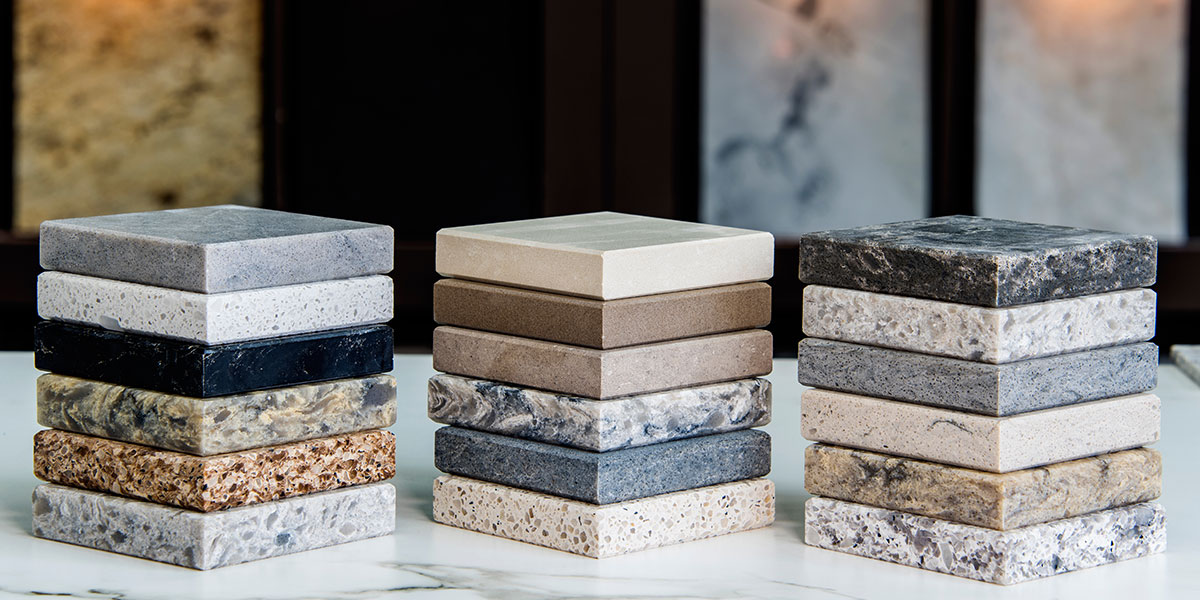 The first consideration when choosing a backsplash is the actual styles involved. Depending on the features that your backsplash offers, you will find that each one has its own unique look and style. These styles will play a notable role in the overall appearance of your kitchen, and they present a unique opportunity to receive that perfect feeling that you want in your space.
When you first realize just how many options are available for your kitchen, you might find yourself feeling a little overwhelmed. With so many different styles, from subway tile to marble slab, it is completely natural to wonder how you can possibly choose the right one. Fortunately, with the right considerations, you will be able to pick a backsplash that perfectly balances the overall design in your brand-new kitchen—and this can be a lot of fun too!
Stylistically, there are so many different directions to go when choosing a backsplash. You might want something that is bold and funky—an option that can help you to truly make your kitchen match your personal aesthetic—something traditional and timeless, or maybe even something modern and futuristic.
2. Think About The Impact Of Color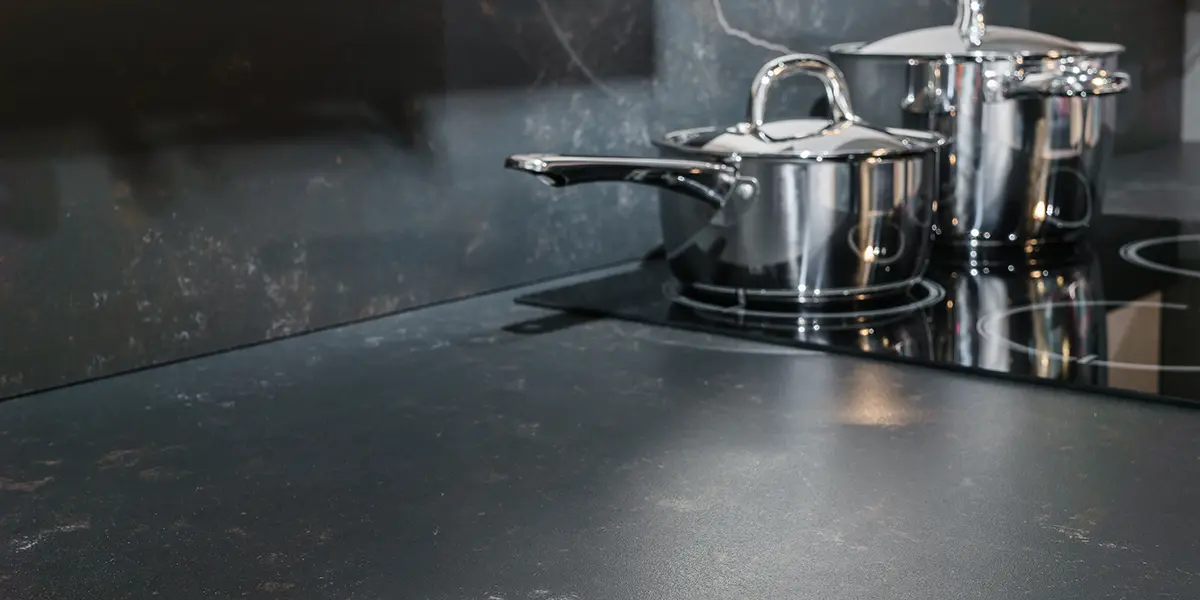 Color plays a huge role in the overall style of a backsplash. Some colors suit certain styles more than others, and while there is always room to find a balance between style and color, color can have a major and unavoidable impact in some cases. You won't receive that perfect timeless look if you choose a flurry of vibrant colors, just like you won't create a sense of fun by using all dark colors.
For a timeless design, neutral colors are always a good choice. Neutral colors come together to create a sense of cohesiveness and comfort. Since these colors blend well with others, they offer a nice and approachable look—but, more importantly, they support that timeless style because they never go out of style themselves. Neutral colors have been consistently popular throughout history, and they tend to hold their relevancy, even as decades go by.
Anyone looking for a kitchen that is more modern will be better suited to choose bold and bright colors—or the more futuristic metal colors that are becoming more popular. These color choices really bring that modern look and feel, and they can brighten up any kitchen instantly.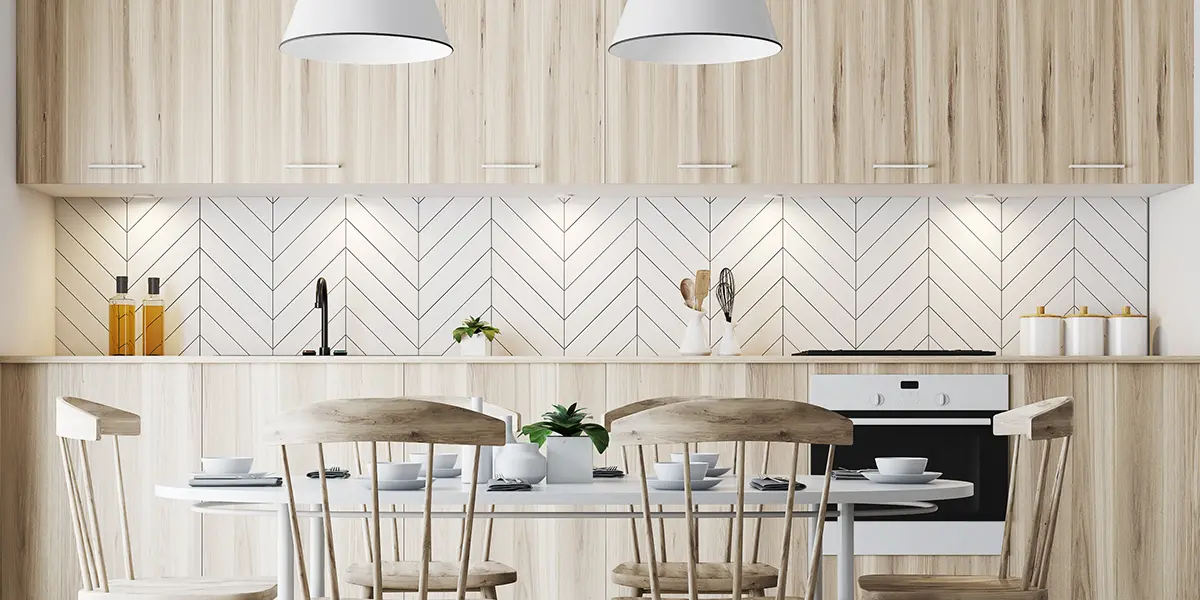 Every backsplash will have its own pattern, and these can vary quite a bit. Patterns can range from geometric shapes to actually printed designs with shapes and images on them, so there is plenty of room to find something that suits your style here.
Plain-colored designs are versatile and can suit a wide variety of styles, but other pattern choices can be more specific to the styles themselves. Depending on how the patterns combine with the colors that you choose, you will find that there is plenty of room to create a unique look through pattern choice.
Geometric shapes are favored among different styles, but the more simplistic they are, the more they will create that timeless feel. Of course, if you are looking for a bolder or more modern design, you will find that less common shapes and patterns are a more popular choice. This will allow you to foster that sense of fun and vibrancy through more engaging designs.
At KHB Construction, we always advise our clients to find a good balance when choosing their patterns and colors. If you want a truly timeless backsplash, you will find that simplicity is key—but this isn't your only choice. Many modern homeowners seek a sort of balance between timeless and modern, and the results can be absolutely stunning.
Pairing a simple design with bold colors is an easy way to reign in the appearance of a backsplash. It allows you to accentuate a modern style without overdoing it, and there are countless ways to approach this. Using a more engaging pattern or design with neutral colors can have the same effect. Sometimes it is helpful to just experiment with different patterns and colors to see what will work. A timeless design with a bold flash of color just might be exactly what your kitchen needs!
Backsplash Transition Piece Examples
The transition piece is the part of the backsplash that rests where the tile meets the wall. This simple piece isn't something that you would really think about when imagining a backsplash in your mind, but it is a surprisingly important component that can have a rather large impact on the design as a whole. A transition piece can really pull your look together, so choosing the right one is important.
Porcelain Transition Piece
A porcelain piece is once again a cheap and neutral option that will fit in well with almost any design. This material works well for anyone looking to have complete control over the appearance of a transition piece, but they are really a good option because they always provide that polished finish. These pieces are known to fit well and offer us a simple finish that is also easy to clean.
For anyone looking to create a truly modern look, metal pieces can be a truly incredible option. Metal pieces provide a really sleek transition between the tile and the wall, and they can make a really beautiful accent. In design, a flash of metal can do a great job of drawing attention in all of the right ways.
Something interesting about metal pieces is that you don't see the grout joints with them, which further enhances that sleek transition and flawless feel. Interestingly enough, in order to obtain this style, these pieces are added prior to the installation of the backsplash itself. In the end, you are left with a stunning and seamless look that suits modern kitchens in the best possible way.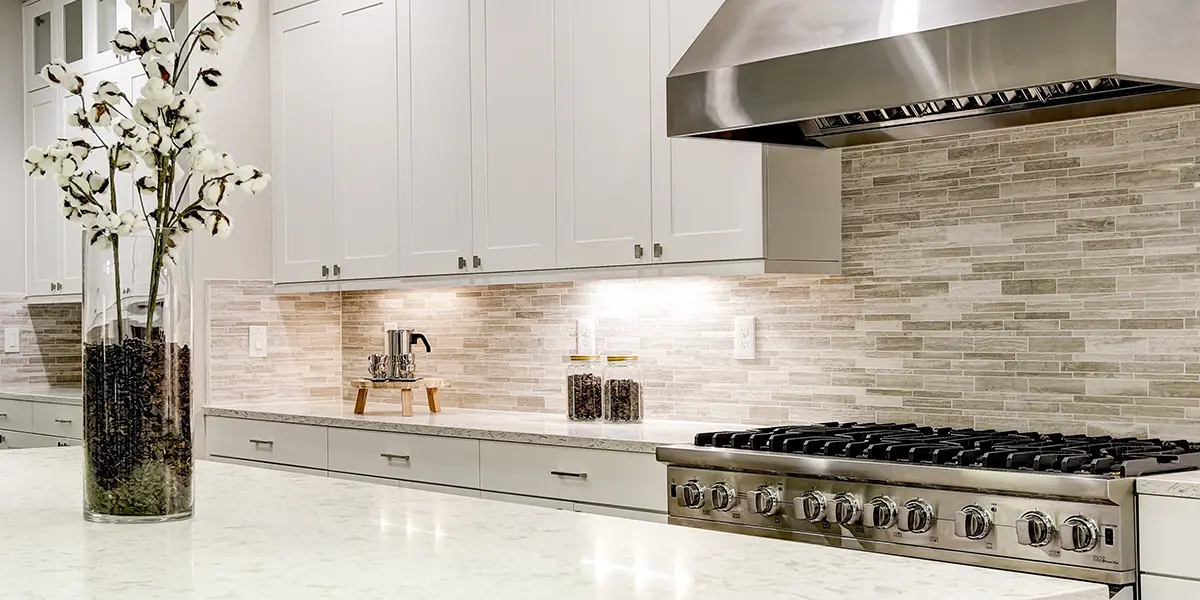 Backsplashes are easily forgotten by homeowners until we get there in the design process, but most of them realize how relevant these pieces are very quickly. While you might be excited about your large new sink or your beautiful countertops, don't forget to come up with some kitchen backsplash tile ideas, and you can see what they bring as well.
If you need some professional help, we're here for you! Making the right decision here can take your kitchen from stunning to absolutely perfect in the end!
Frequently Asked Questions About Backsplashes