Are you dreaming of a brand-new kitchen? A remodel can be a great way to update your home and add value to your property. But it's important to understand the process before you get started. In this blog post, we will outline the steps you need to take in order to remodel your kitchen successfully. So read on for tips and advice that will help make your dream kitchen a reality!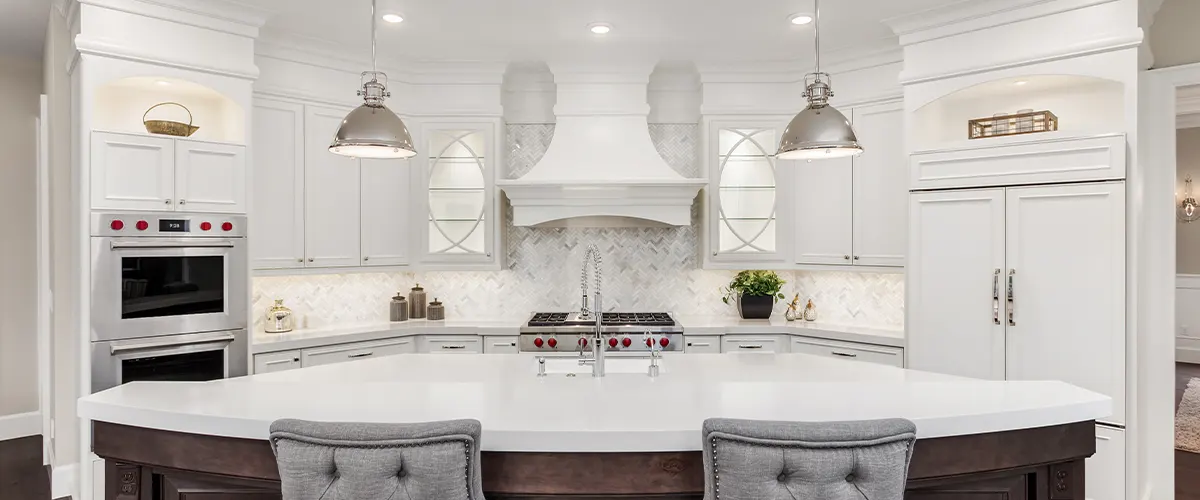 Steps To Remodel The Kitchen On A Budget
Remodeling your kitchen can be a daunting and expensive task. But with a little planning, you can update your kitchen without breaking the bank. Here are a few tips on how to remodel your kitchen on a budget.
Once you have an idea of what you want to do, start shopping around for the materials you need. This will allow you to comparison shop and find the best deals. Planning ahead will also help you avoid impulse purchases that can blow your budget.
When it comes to remodeling, there are some things you can do yourself to save money. For example, painting is something that most people can do themselves. If you're not handy, there are plenty of online tutorials that can walk you through the process step-by-step. You can also save money by doing your own demolition work or installation of new fixtures like cabinets and countertops.
Choose inexpensive materials
When it comes to materials, there are certain things where you don't want to skimp (like plumbing or electrical), but there are other areas where you can save money by choosing cheaper options. For example, laminate countertops are much less expensive than granite or marble, but they can still give your kitchen a high-end look. Other cost-saving options include painting cabinets rather than installing new ones, or using salvaged materials like reclaimed wood for your countertops or flooring.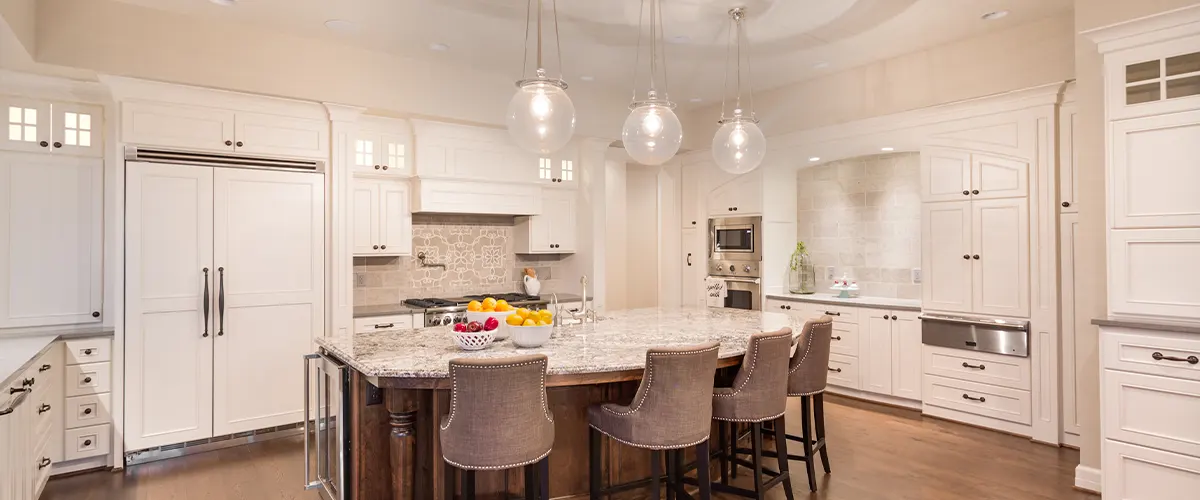 Start with the essentials
When it comes to kitchen appliances, there are some that you just can't do without – like a stove and fridge. If your appliances are outdated or in need of repair, that's where you should start. Investing in new, energy-efficient appliances can not only make your kitchen look great but also save you money in the long run on your energy bills.
Don't forget about storage
One of the biggest challenges in any kitchen is finding enough storage space. If you're short on cupboards and shelves, consider adding some additional storage solutions like pot racks or an island with built-in custom cabinetry or drawers with beautiful cabinet hardware. This will not only give you more room to store your belongings but can also add extra counter space for prep work and entertaining.
Keep things light and bright
One of the quickest and most affordable ways to update any room is with a fresh coat of paint. For a kitchen, light colors like white or cream can help make the space feel bigger and brighter – perfect for small kitchens or those with limited natural light. Adding new lighting fixtures is another easy way to brighten up the space and give it an updated look.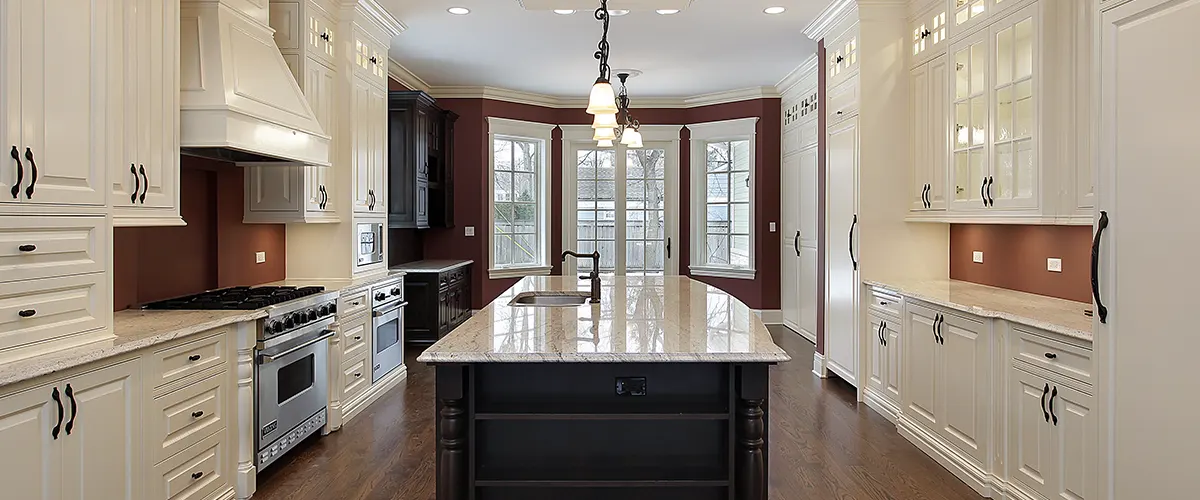 Kitchen Remodeling Trends In 2023
If you're planning to remodel your kitchen in the next few years, you'll want to be aware of the latest trends. A well-designed kitchen can add value to your home and make it more enjoyable to cook and entertain guests. Here are five of the most popular kitchen remodeling trends for 2023 according to the NKBA:
1. Clean and Simple Design
The trend in kitchen design is moving away from cluttered countertops and cabinets crammed with useless gadgets. Instead, homeowners are opting for a clean and simple look that makes the most of the available space. This type of design is not only aesthetically pleasing, but it's also easier to keep clean. For aesthetics, you can opt for a unique tile backsplash design or a fancy kitchen island.
One way to achieve a clean and simple look is to hide storage wherever possible. This can be accomplished by forgetting about upper cabinets and by incorporating pocket doors, false drawer fronts, and pull-out shelves into the design of your kitchen makeover.
Homeowners are now looking for kitchens that can serve multiple purposes. For instance, many people are installing prep stations that can be used for homework or as a bar when entertaining guests. Others are adding breakfast nooks or built-in banquettes to create additional dining space.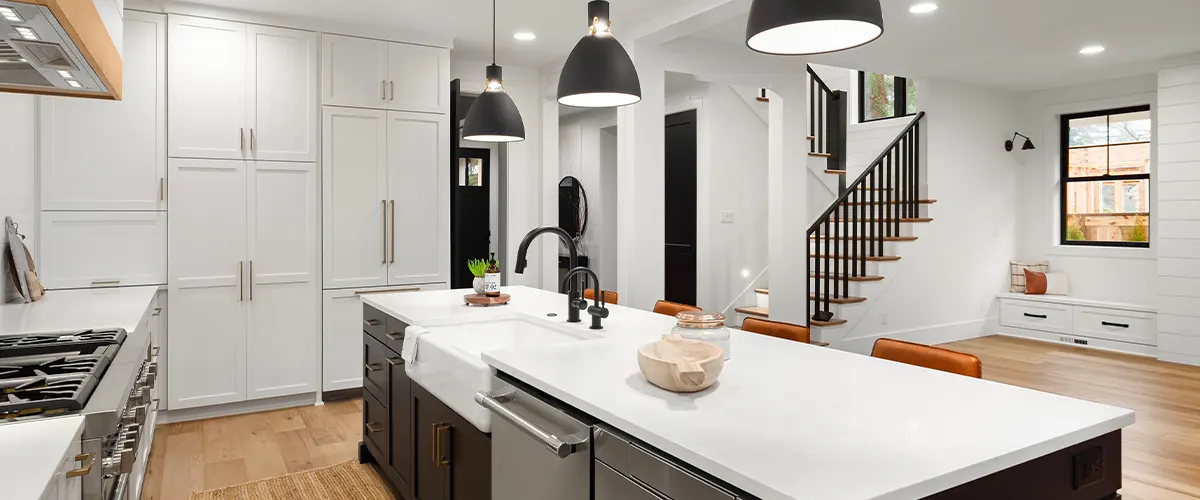 The latest appliances offer features that make them more energy-efficient and user-friendly than ever before. Look for appliances with smart features such as hands-free faucets, self-cleaning ovens, task lighting, and refrigerator drawers that can be programmed to open at a specific time each day. Instead of searching only for the basic essential appliances, a major kitchen remodel is not complete without incorporate the latest technology for maximum functionality.
Sustainable materials such as bamboo, cork, and recycled glass are becoming more popular in kitchens due to their eco-friendly credentials. These materials can be used for countertops, flooring, backsplashes, and even cabinetry. For more kitchen remodel ideas, make sure to check out NKBA's website or talk with a professional contractor.
If you're in the process of planning a kitchen renovation, make sure to follow these tips to ensure a smooth and stress-free experience. Our team can help you with every step of the process, from designing your new kitchen to ordering materials and appliances. Contact us today for more information on your kitchen remodeling project!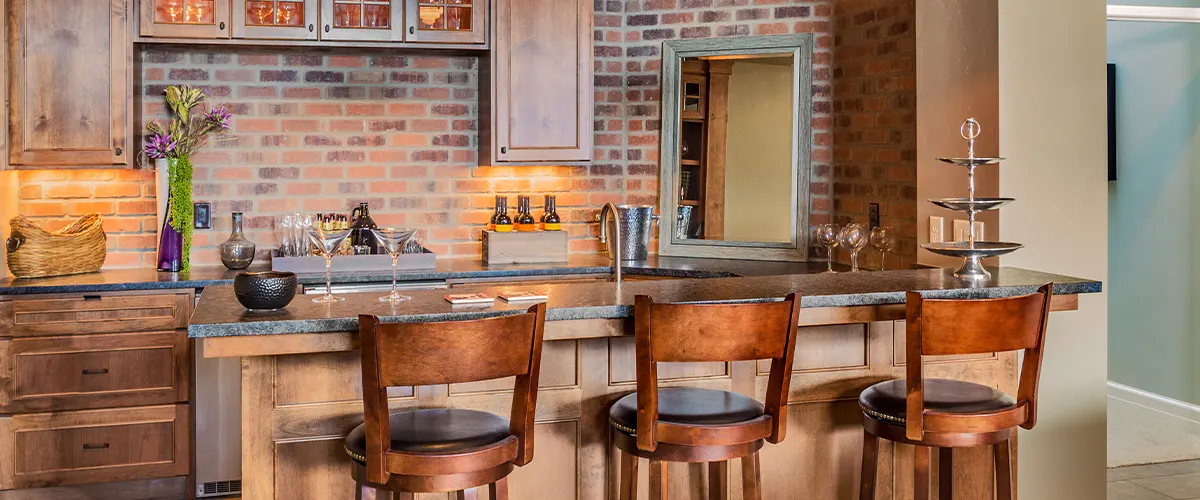 People have a hard time deciding whether the floor or the cabinets go in first, but from our experience, it's much easier to install the floor first and then continue with the kitchen cabinets. Installing the floor first gives you a clean playing field, and besides, installing a new floor after the cabinets are already in place will be a lot more difficult.
Here are a few tips: 1. clean out the kitchen 2. box up everything 3. set up a temporary kitchen 4. clear a path 5. use plastic sheets to cover your furniture from dust.
The kitchen cabinets will be the most expensive part of your remodel, and also the hardest. Installing the new cabinets take a lot of time and work, especially if you want them custom-made.