Everyone knows the kitchen is the heart of the home, the space where you fix afternoon snacks or where you work to perfect your signature dinner recipe.
Families celebrate these important rooms with remodels or new upgrades, and a lot of them are made with truly incredible designs and layouts. Needless to say, seeing these amazing new kitchens online make you want one for yourself.
Here at KHB Construction, we know better than anyone just how much potential a room like this really has. In all our projects, the transformation was jaw-dropping.
But to get there, some important kitchen remodeling steps need to be carefully addressed.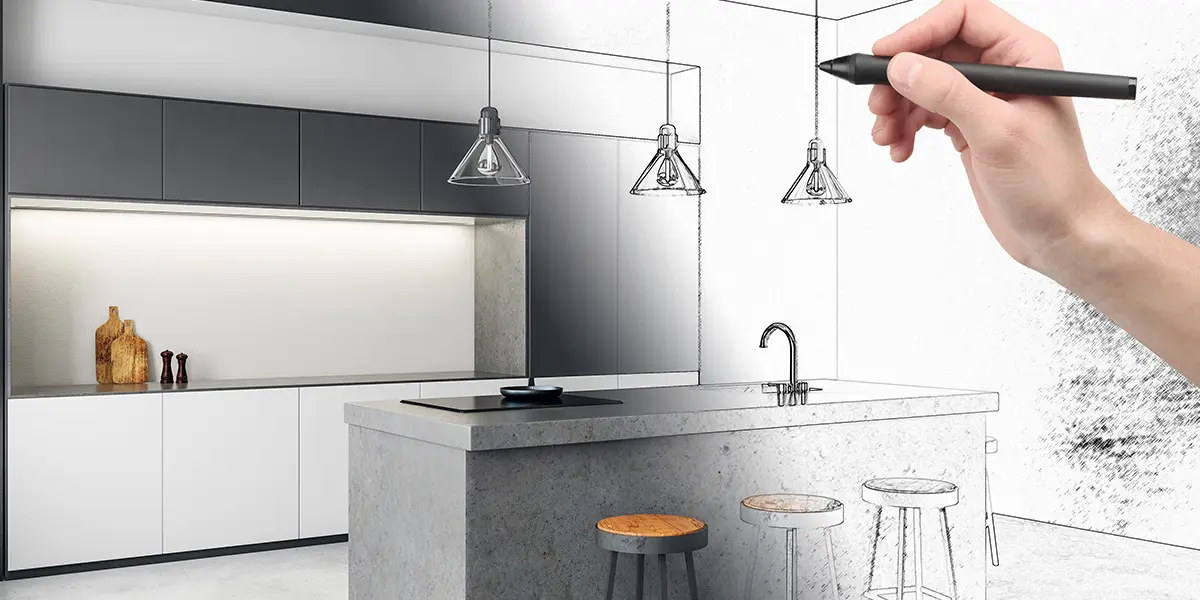 For a typical kitchen remodel, you will want to define the scope of work.
Remodels come in all shapes and sizes. Some people want to redo the entire kitchen and leave nothing from the original, but other people would prefer to keep certain parts—especially if it's vintage and worth keeping.
Your job is to figure out what it is that you want to change specifically.
Focus on new flooring, countertops, kitchen cabinets, cabinet hardware, the paint, and the appliances—and don't limit yourself.
If you have been dreaming of a kitchen with a giant window overlooking your garden, that is something that can be arranged.
Sometimes a simple change from stock cabinets to custom cabinets or adding in new plumbing fixtures can be all the change that you need. Since each change will have its own benefits, take your time while you define the scope so you don't miss something big!
Step 2. Reach Out To A Contractor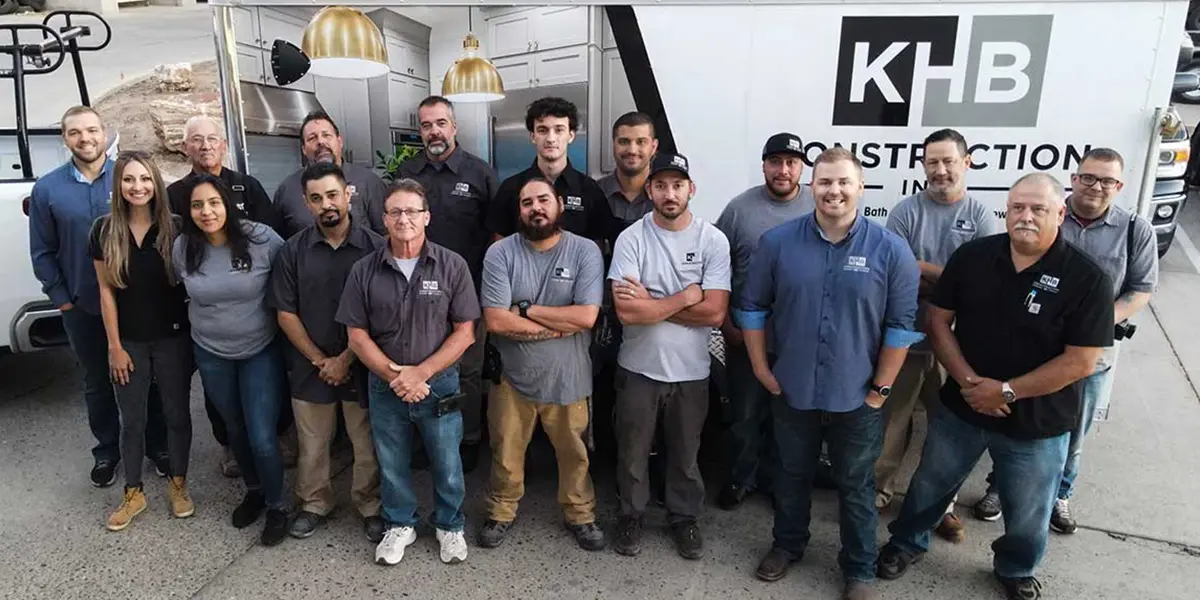 A DIY kitchen remodel will never turn out like the pictures you see online. So, after you have defined the scope for yourself, it is time to see what the professionals can offer you.
To get the conversation started, you will need to find a local contractor to discuss your kitchen remodeling project with you. You can contact your experts from KHB at (209) 620-0068 and we'll help you see your vision through.
A contractor will have more of a concrete understanding of your scope. While it might be easy for you to explain what changes you want, you might miss the real implications of your project. Undoubtedly, we'll make it happen, but it is our duty to tell you if anything else needs to change to make it happen.
Talking through it all with a professional can help you to learn more about your kitchen remodeling process and what you are signing up for. Besides, a contractor will help you install countertops, the crown molding for cabinets, the lighting fixtures, and more.
A great part of talking with a contractor is being able to get an idea for the cost of your kitchen remodeling project. Contractors will have a better grasp on how labor intensive a change is, and they can also highlight price points for certain additions.
By bringing budget into the discussion, you can get a better idea of how to budget for your upcoming project and what to expect during the construction.
Step 3. Finalize Your Designs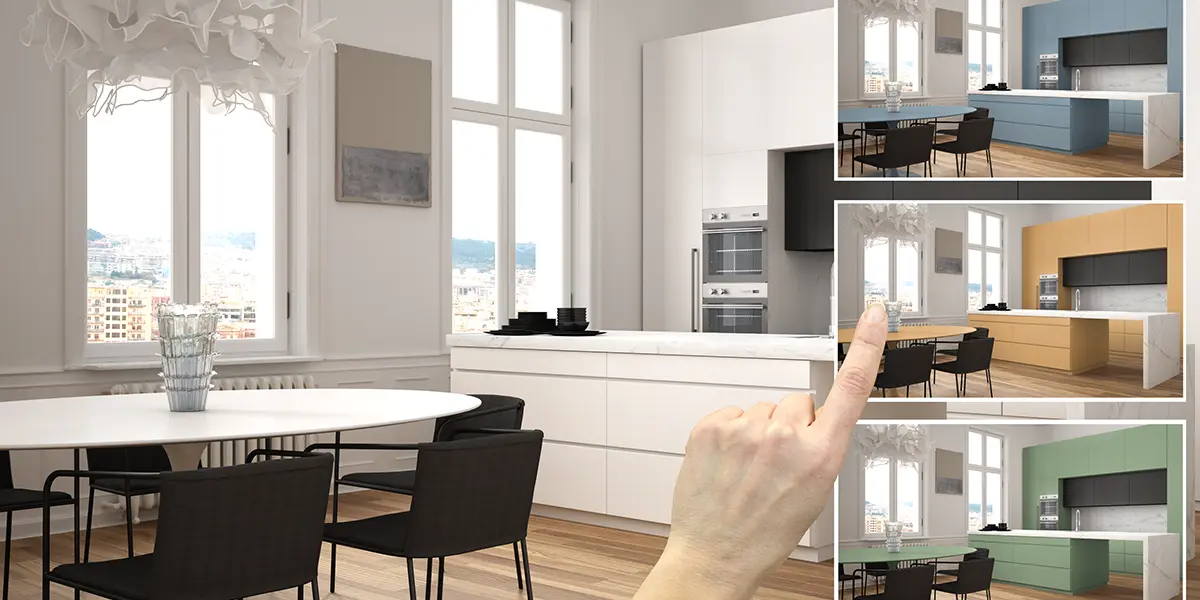 Before you can receive that dream kitchen, you need someone to help make a design. Unless you're secretly harboring interior design and architecture skills, chances are that you'll benefit greatly from working with a professional.
This phase in your kitchen remodeling steps is to partner with a design team or an architect to make a clear map of your kitchen remodel.
Interior designers are able to take those Instagram photos you love so much and make a custom map for your contractor to follow. They will sketch out and design your new kitchen so you can see exactly where everything will fall.
You'll get to sit down and realize that the person has the ability to make your dream kitchen from scratch. Realistically, nothing is off the table.
At KHB, you'll have our designers available at all times during your kitchen remodel, and we actually advise you to exercise your freedom. You have the opportunity to have the kitchen of your dreams, so make sure you run with that, especially if you are doing a full remodel.
Step 4. Stay on Top Of The Process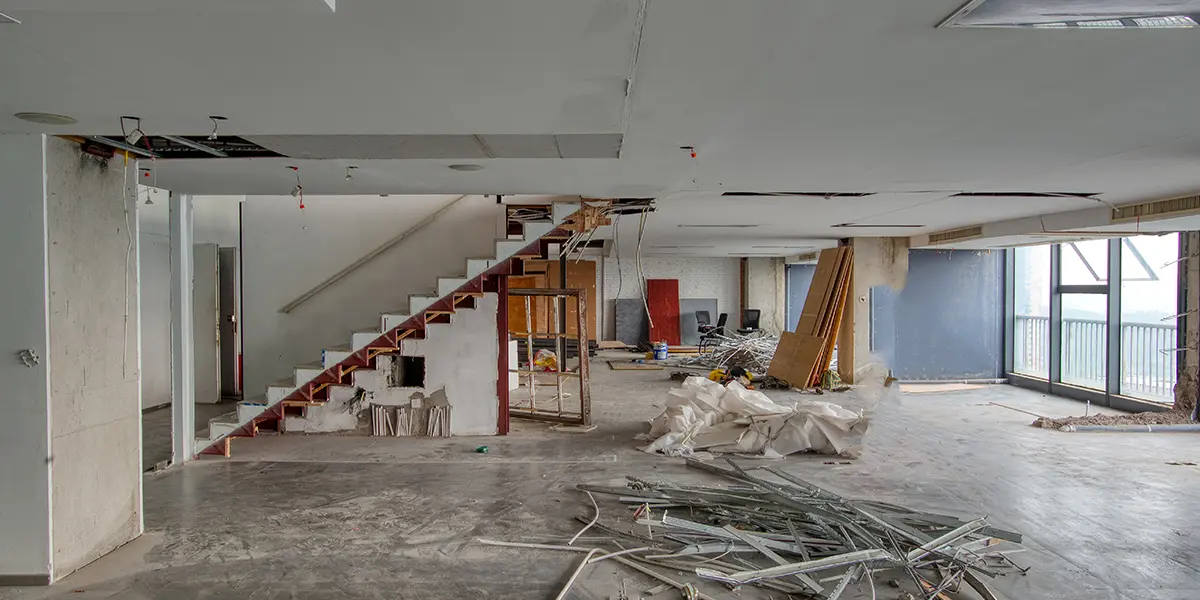 Once the design is complete, it is time to move on to the construction phase in your kitchen remodeling steps. At this point, you will sit down with your construction team to discuss the finalized design and to learn what it takes to make it all possible.
The construction process begins with one meeting, but sometimes it might take a few. During these initial meetings, transparency is key, and your construction team will work on outlining the entire process for you.
Think of this as an opportunity to get on the same page with your builders. You will want to focus on sharing as much as you can with your team. Everything from work schedules to the existing state of the kitchen will need to be covered. The more details, the better these meetings will go, and the higher chances you'll get your dream space.
If you forget something or you change your mind, you can make a change order, but know that these take a lot of time, money, and can put us way behind schedule.
Fortunately, clear communication can help you to avoid this, which is why here at KHB, thorough communication is held in high-regard.
After your meeting with the team, there should be a clear understanding of what is expected. At this point, you and your team will meet up to review the final contract so everyone is on the same page and everything is covered.
Make sure you take the time to look through the contract so you notice any possible mistake, like the wrong paint color or forgot about your new microwave!
After the contract has been reviewed, both parties can sign and construction will begin!
Getting Your Kitchen Remodel Started
With all of the parts falling into place, construction can finally begin—and this is where it gets even more exciting!
When your team arrives, take them on a tour of the space and tell them the key considerations. For example, if the backyard is off limits, your team will want to know that.
Now that your construction team is off to work, you can start watching your kitchen come together.
Every construction team handles the build process a little differently, but at KHB Construction, we are huge on updates. We just as excited to bring your vision to life as you are to see it happen.
Since we're proud of our work and we like to keep you informed, we'll do daily updates. Using a project system, we keep a log of updates that we add to every single day. We'll include pictures and general details about what we did and how it went.
This allows you to understand how the process is going and confirms that we are working in line with the agreed-upon schedule. It's also incredibly beneficial if the area is closed for your family's safety—or if you are staying somewhere else during the remodel.
When your kitchen remodel is complete, we'll have a final walkthrough together. This is the last part of your kitchen remodeling steps. We'll make sure everything is like you envisioned, and if it's the case, we'll plan for any necessary adjustments.
Mistakes happen, but what makes the difference between contractors is their determination to fix it. If you see a rogue spot of paint that managed to drip when we weren't looking, we want to know and fix it.
When we notice small errors like these, final changes will take a short amount of time to finish.
Of course, the final walkthrough is also an opportunity for you to address any other points of concern. If you realize now that the paint you chose is not the paint that you want, we can make a plan to replace it. Above all else, we want you to love your new kitchen and be totally proud and happy with how it turned out.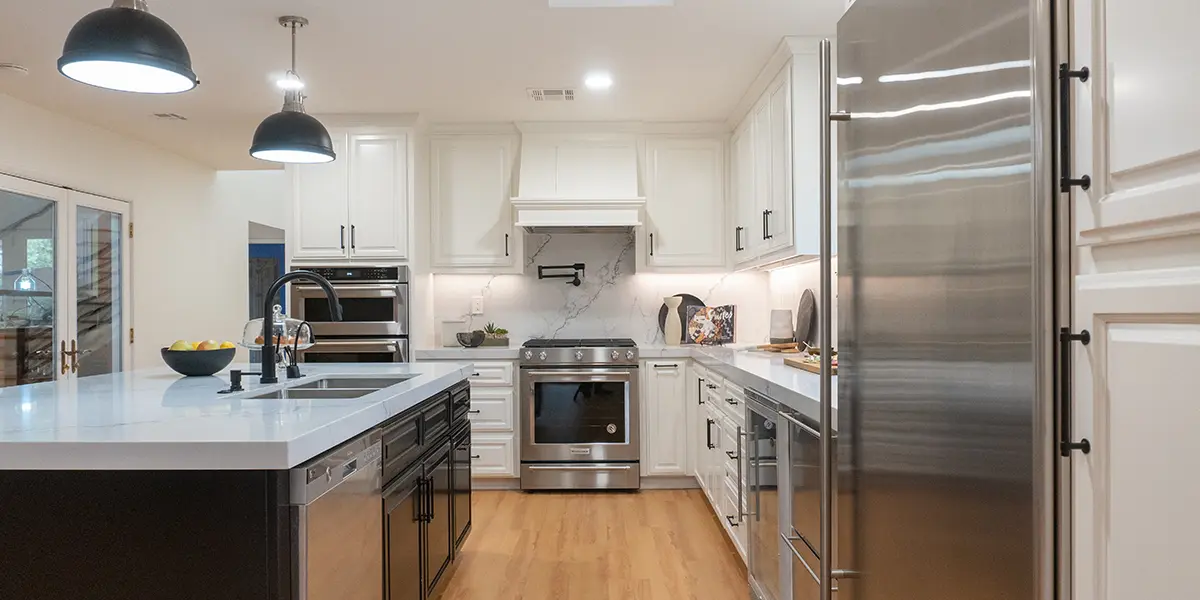 To get your new space, these simple kitchen remodeling steps need to be addressed properly, and at the right time. Miss one, and you might end up with costly mistakes that either delay the end-date of your kitchen remodel, either ruins what could otherwise be your dream kitchen.
We focus on transparency, honesty, and thorough communication at all times during your project because we know this is how you'll get the best kitchen for you and your loved ones. The process you'll go through is simple, quick, and efficient. It minimizes the anxieties of doing a major kitchen remodel, while at the same time makes the entire journey flow and be extremely exciting.
With KHB Construction, all these kitchen remodeling steps will feel like natural, and your experience with us will be memorable. Contact us today if you're looking to start your remodeling project, or request a quote to discover some quick estimates.