The Best Home Additions in Lathrop, CA
Looking to expand your space? Trust KHB Construction for top-quality, reliable home additions in Lathrop, CA.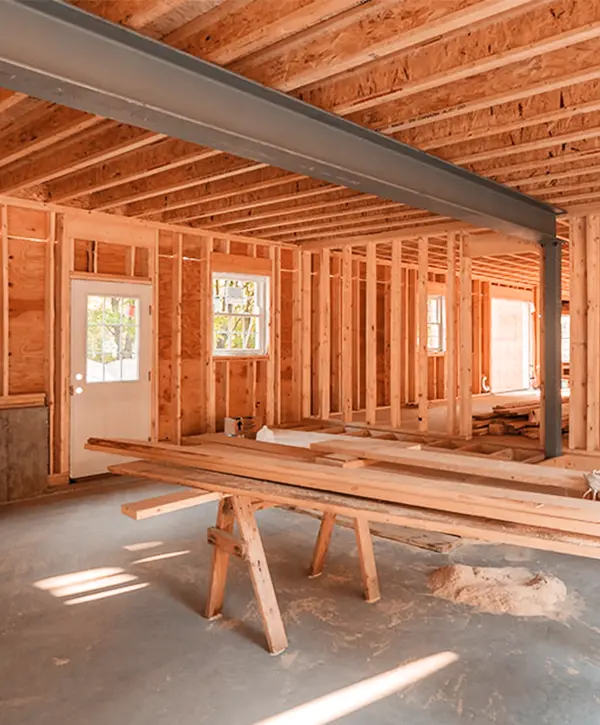 Choose KHB Construction, your optimal choice for home additions in Lathrop. We deliver exceptional design-build services backed by 50+ years of experience, 3 licensed in-house general contractors, and a reputation for dependable schedules. Trust us to transform your home into a space that truly reflects your lifestyle.
Home additions are a smart investment, boosting your home's value while enhancing its functionality. Professional contractors ensure quality and adherence to regulatory standards.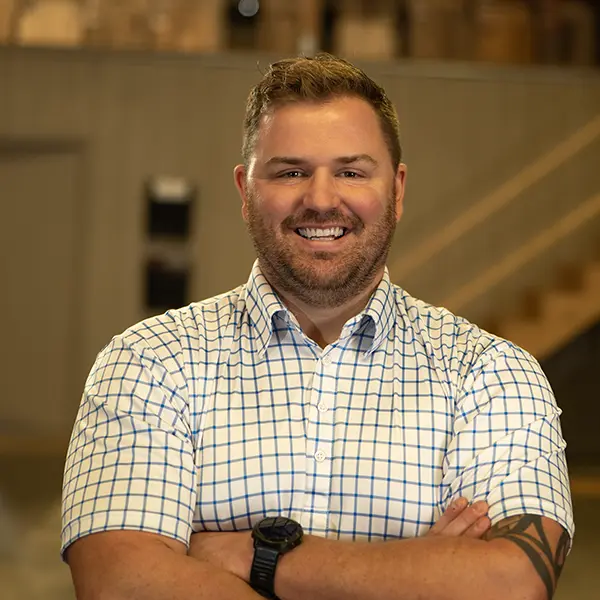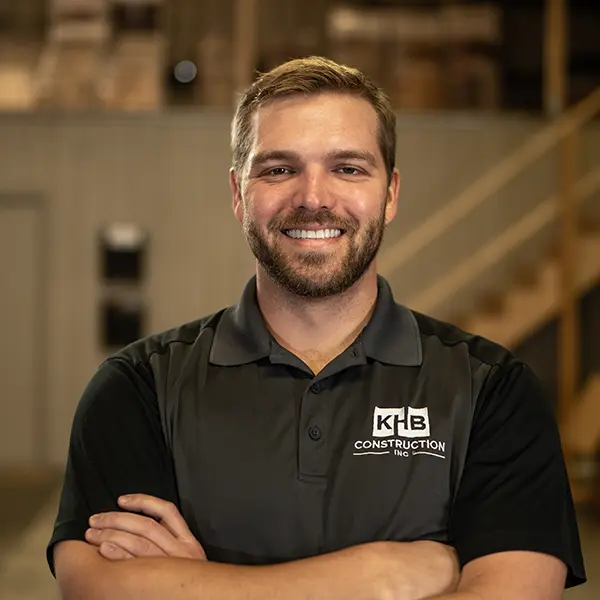 Bobby and Ryan, the owners of KHB Construction.
Hi, we're Bobby and Ryan, the owners of KHB Construction. With 400+ remodels completed and 50+ years of combined contracting experience, we're here to change the remodeling game and bring California's remodeling scene to a higher standard level. You get to enjoy complete design-build services that cover the entire remodeling process, so you can benefit from excellent results with every project.
Why KHB Construction is the Premier Choice
We're not just builders, we're pioneers in creating spaces that enhance everyday living. With over 20 years of experience designing baths, kitchens, and entire homes, every project we undertake radiates elegance and practicality. Moreover, being a Google Guaranteed business and NKBA members, we bring a level of trust and quality assurance that's hard to match.
Trust KHB Construction, your partner in creating dream home additions in Lathrop, CA, offering you:
Hear From Our Satisfied Clients
At KHB Construction, we believe that the best testimony to our work comes directly from our clients. We're proud to have collaborated with countless homeowners in Lathrop, CA, building home additions that have transformed their spaces and enriched their lives. Here are some of their success stories that highlight our commitment, expertise, and quality of work.
Trustworthy contractors are hard to come by but Ryan and his team at KHB followed through from start to finish they kept us informed through the whole process and kept the work on schedule.
We were really impressed with the service they offered us and are in love with our new master bathroom. We can't thank the team enough!! I'd 100% recommend KHB to anyone looking to transform their home into their dream home!
How do I even begin to say how pleased I am with the workmanship and professionalism that Ryan and KHB provided. From beginning to end everything went smoothly and we are 100% satisfied with the work that was done. The employees are also professional, knowledgeable, and friendly. Any questions I had along the way they answered.
Everyone was always up to date on what was happening and when. I would highly suggest them to anyone needing construction of any kind done on their home. Thanks again KHB.
Common Home Additions In Lathrop, CA
Home additions can vary greatly, each bringing its unique charm and functionality. Let's delve into some of the most common home additions that we, at KHB Construction, have successfully delivered to numerous households in Lathrop, CA.
Home Additions - Sunrooms
Sunrooms are a versatile addition to any Lathrop home, offering a bright, inviting space to enjoy California's abundant sunshine year-round. However, constructing a sunroom is not a DIY task – it demands professional skill to ensure structural integrity, efficient insulation, and seamless blending with your existing architecture.
That's where KHB Construction comes in. With our 50+ years of combined experience, a team of licensed in-house contractors, and a portfolio of beautifully executed sunroom projects, we bring your vision to life. Trust us for quality, reliability, and a sunroom that adds value and enjoyment to your home.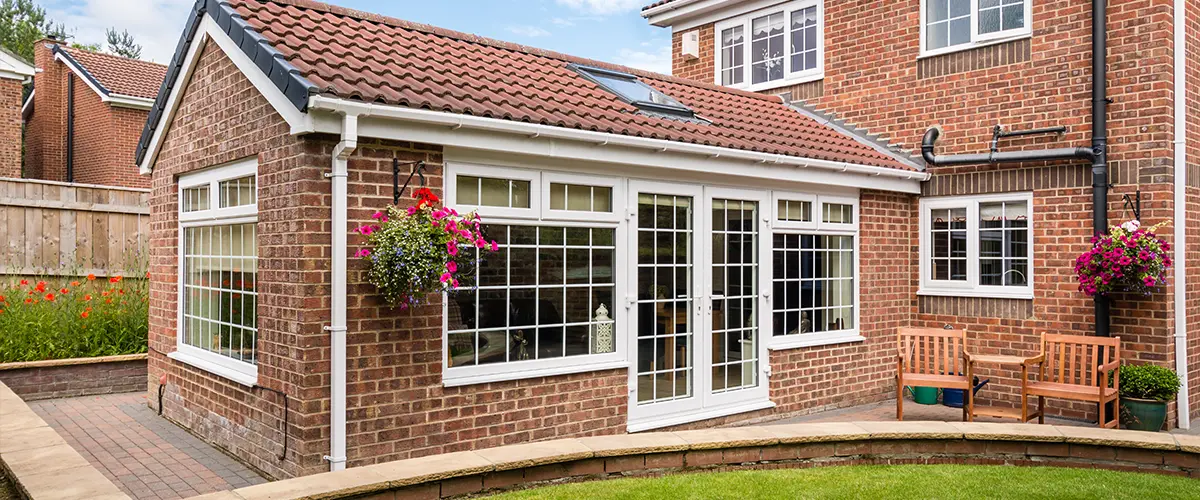 Home Additions - Bedrooms

Adding an extra bedroom in your Lathrop home provides space for visiting relatives, a growing family, or an at-home office. It's a complex task requiring a professional contractor's expertise to ensure the room harmoniously integrates with the existing layout and meets building codes.
At KHB Construction, we are your best choice for bedroom additions. Our team of licensed, experienced professionals delivers superior craftsmanship, adherence to schedules, and customized designs. Our high-quality construction and customer service will turn your vision into a reality, enhancing your home's functionality and value.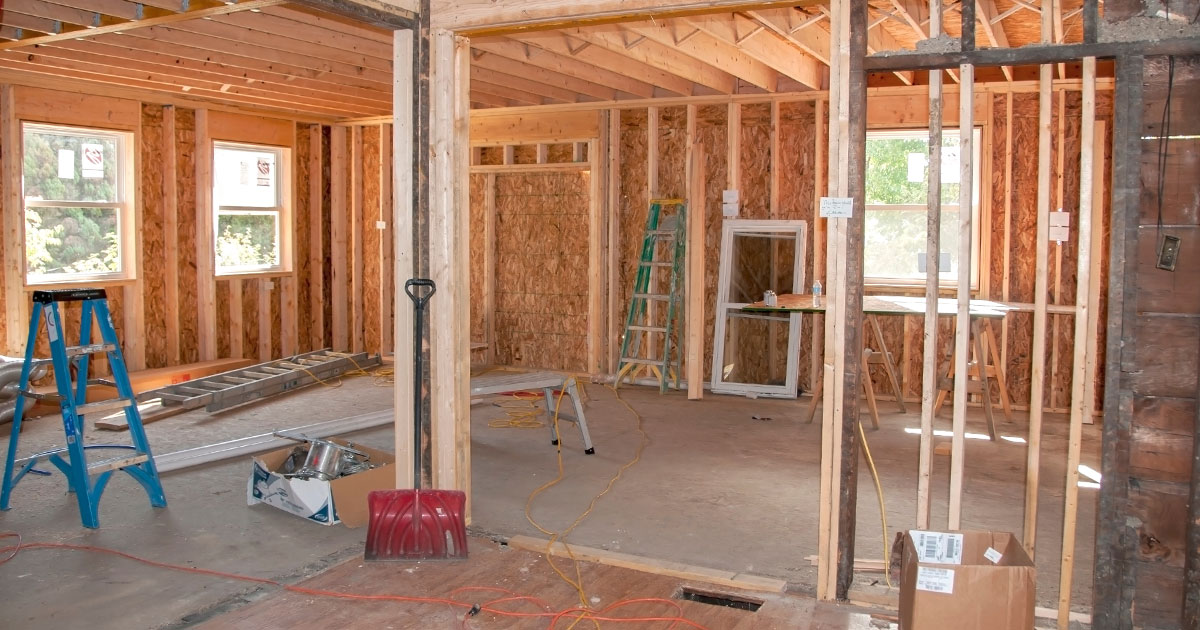 A garage is more than just a parking space, it's a valuable extension to your Lathrop home, offering secure, easily accessible storage, and increasing your property's value. Constructing a garage is a specialized task demanding professional skills to ensure compliance with local building codes and seamless integration with your home's aesthetics.
As a trusted provider of home additions in Lathrop, KHB Construction has the right expertise, proven track record, and professional team to craft a garage that meets your specific needs. Our commitment to quality, reliability, and customer satisfaction puts us as the premiere choice for your garage addition project.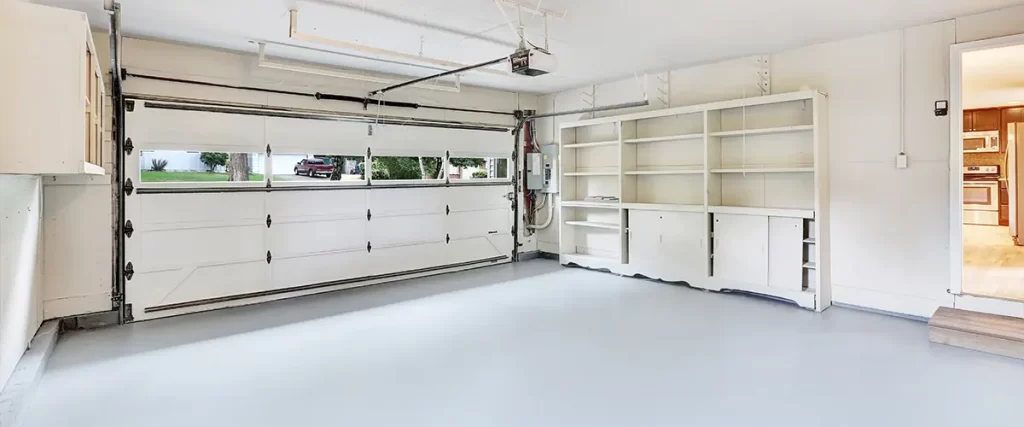 Home Additions - Kitchen Bump-Outs
Kitchen bump-outs are an excellent option in Lathrop for those needing a bit more space in their kitchen. They add value, providing room for that center island or spacious dining area you've always wanted, enhancing your home's functionality and aesthetics. Given the complexity, hiring a professional contractor is crucial.
At KHB Construction, we leverage our 20+ years of kitchen design experience, skilled in-house team, and adherence to reliable schedules to deliver high-quality, custom-built kitchen bump-outs. Trust us to create a kitchen addition that meets your needs and outperforms your expectations, making us your premier choice in Lathrop.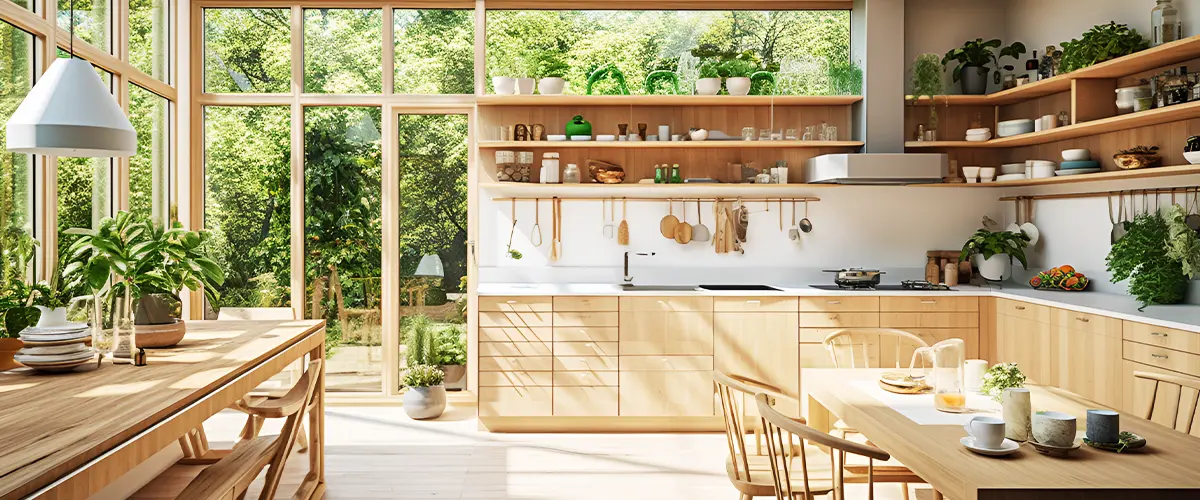 Bathroom Expansions as Home Addition
Bathroom expansions in Lathrop are a valuable investment, enhancing your home's functionality while increasing its market value. They provide the luxury of space and comfort, accommodating a growing family or adding a touch of relaxation to your daily routines.
Given the complexity of bathroom expansions, it's critical to hire a professional contractor who can navigate local building codes and deliver high-quality construction.
KHB Construction, with 20+ years of experience in designing bathrooms, offers unmatched expertise and a dedicated team of licensed professionals. We ensure timely completion, meticulous attention to detail, and customized solutions – making us the top choice for your bathroom expansion in Lathrop.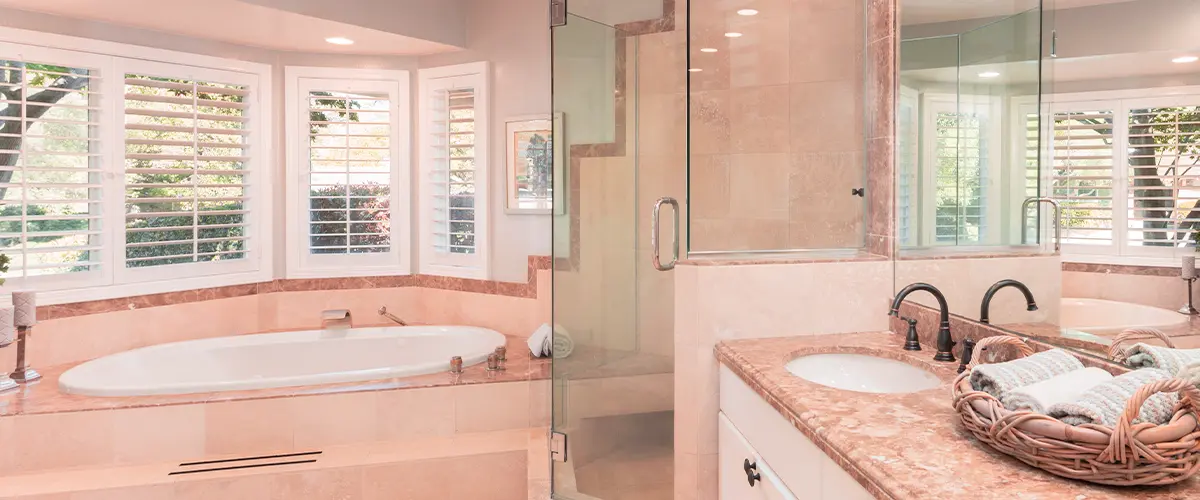 Other home additions to consider if you live in Lathrop, CA:
Our Three-Step Commitment to Your Home Additions
At KHB Construction, we take pride in our streamlined and efficient three-step process for building the best home additions in Lathrop, CA.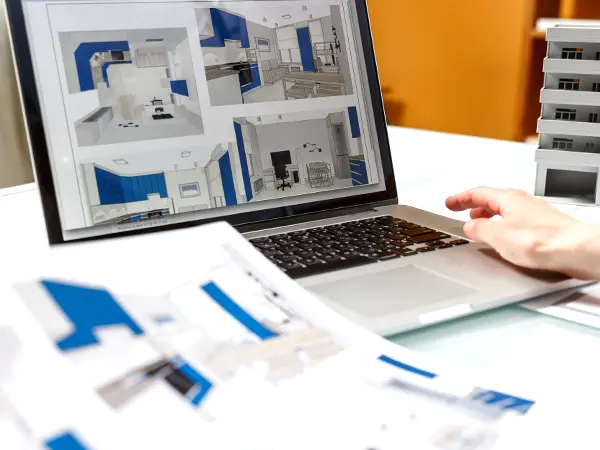 We work closely with you, understanding your needs and shaping your ideas into a practical, aesthetically pleasing design.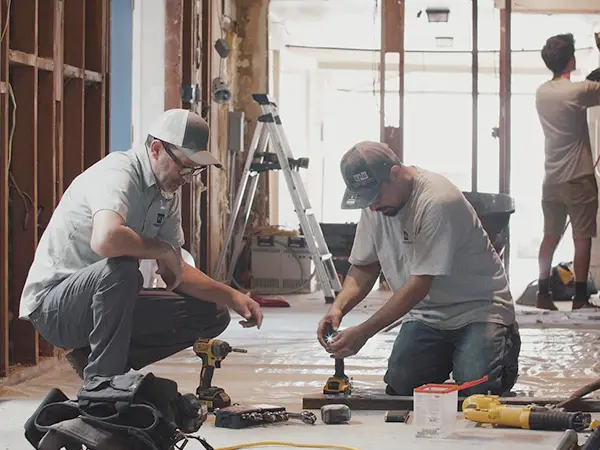 Our licensed contractors then bring your dream to life, employing top-quality materials and construction practices for a flawless finish.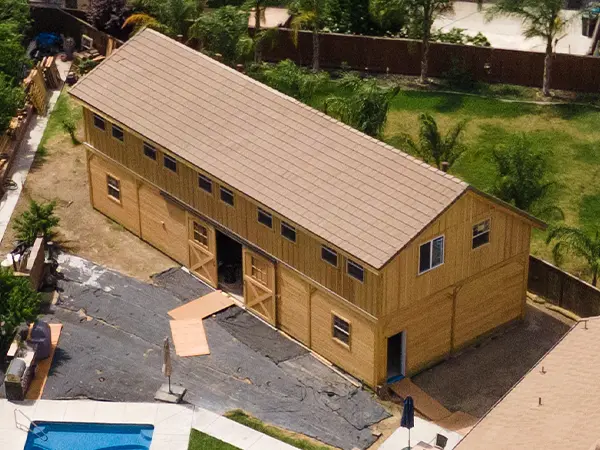 inally, we deliver you a home addition that's ready for you to enjoy, enhancing your living space and lifestyle.
FAQs About Home Additions In Lathrop, CA
The ideal home addition largely depends on your specific needs and the existing structure of your house. However, popular choices often include sunrooms for additional living space, an extra bedroom for a growing family, or kitchen bump-outs for enhanced functionality. Always consider your lifestyle, the home's value increase, and the potential for improved comfort and convenience.
The most affordable home addition is typically a bump-out. This is a small extension of an existing room, making it ideal for expanding kitchens or bathrooms. The cost is lower due to the smaller scale of the project and less complexity compared to full-scale additions, while the enhancement to your home's functionality and value is significant.
A home extension involves expanding an existing room or space, providing more area within the current layout. On the other hand, a home addition refers to creating entirely new spaces or rooms, like a bedroom or garage, that didn't exist before in the house's original design. Both significantly increase your home's functionality and value.
Adding an extra bedroom is absolutely worth it. Not only does it provide additional living space for a growing family, or a dedicated area for guests, but it also significantly increases the market value of your home. As a leading provider of home additions in Lathrop, CA, KHB Construction efficiently builds comfortable and aesthetically pleasing bedrooms that enhance your lifestyle.
Why Choose KHB Construction for Your Home Additions
Entrusting your home addition project to KHB Construction is a decision you won't regret. As a leading provider of home additions in Lathrop, CA, we have built a reputation for unwavering commitment to quality, unmatched expertise, and dedicated customer service. Here are four compelling reasons why KHB Construction is the best choice for your home addition needs:
With over 50 years of combined contracting experience, we have honed our skills, mastered our craft, and gained a deep understanding of construction best practices and local building codes.
Our comprehensive services span the entire process from design to construction. We translate your vision into a practical design and then bring it to life with superior construction.
We never compromise on the quality of our work. Our team of licensed in-house general contractors, backed by 20+ trusted and vetted partners, ensures every project meets our high standards of craftsmanship.
We understand the importance of timelines. Our commitment to reliable schedules means you can confidently plan your life around our construction schedule, without worrying about delays.
Contact Your Trusted Partner for Superior Home Additions in Lathrop, CA
Get started on your journey to transform your home and enhance its value. Contact KHB Construction today at (209)-528-0255. Our dedicated team is ready to listen to your needs and guide you through the process of creating a stunning and functional home addition. Don't wait to make the most of your living space – call us now!
KHB Construction and Ryan Kelly built us 4 custom free standing stained redwood fence panels! Ryan worked with us through the entire process to ensure the fence panels matched our vision. Thank you and we love them!! 🔨
We're very happy with our addition. It turned out beautiful. KHB is reliable. They finished the project on time and as promised. Everyone we encountered were very professional and friendly. We highly recommend and would use them again.
Other services You Might Be Interested In
Lathrop, CA, is a vibrant city renowned for its cultural diversity and scenic beauty. Nestled in San Joaquin County, this city boasts major attractions such as the Mossdale Crossing Regional Park, famous for its picturesque landscapes. Lathrop is also home to the illustrious Dell'Osso Family Farms, an annual host to the largest corn maze in California. The city's tranquil River Islands offer relaxing waterfront living, while the historic Lathrop Railroad Depot stands as a testament to Lathrop's rich history. Enjoy the serene ambiance and welcoming community of Lathrop, CA, as you explore its distinct landmarks and attractions.