The Best Bathroom Remodeling Companies In Modesto
Interested in starting your bathroom remodeling in Modesto? This guide will walk you through the best companies in the area.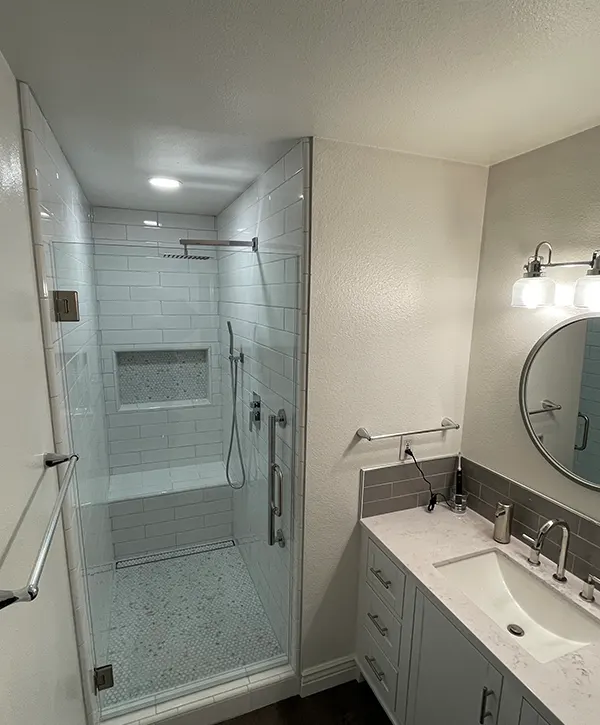 If you're searching for a bathroom remodeling company in Modesto, KHB Construction is perfect. We have an unwavering enthusiasm for our projects and are devoted to crafting high-quality renovations that improve life here locally.
But don't settle for less than excellent. To assist you in finding the perfect home improvement contractor, here is a compilation of this city's most skilled and experienced bathroom remodelers in Modesto that can help ensure your renovation project turns out exactly as envisioned: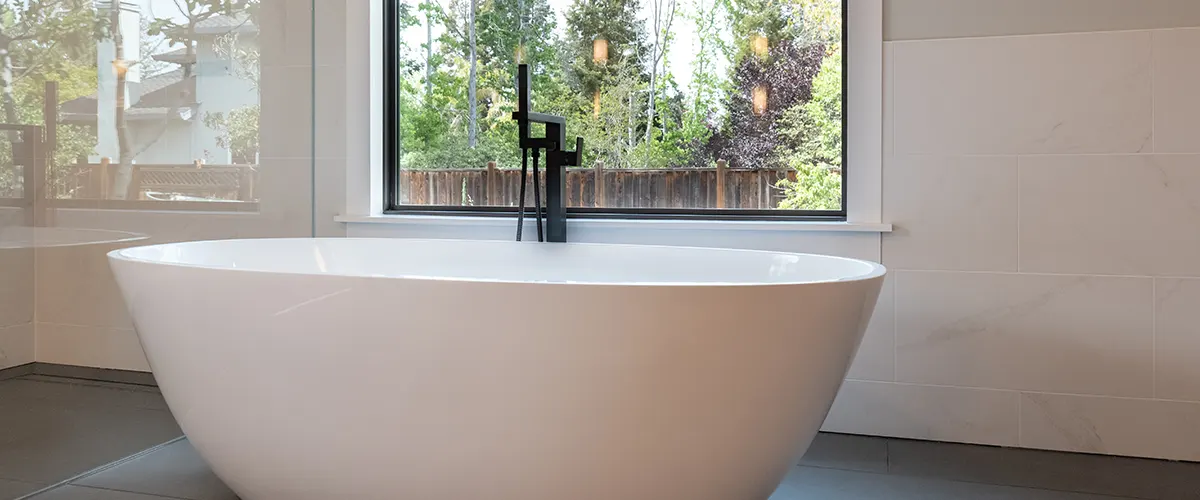 Starting With KHB Construction
By looking to revolutionize the construction industry through unparalleled creativity and execution, we can build credibility with homeowners who may be uncertain of contractors. We are devoted to excelling beyond expectations for each job so that trust is established in our name.
KHB provides a unique and stress-free remodeling experience that you won't find elsewhere. We handle all the paperwork, materials, design, and construction – but our clients remain in control of their projects every step of the way! Plus, we guarantee fast completion with maximum precision for each aspect. With KHB on your side, enjoy an effortless renovation process while experiencing ultimate results.
Are you looking to give your bathroom a makeover? Look no further than KHB! We offer professional and exceptional results, whether it's just minor tweaks or an entire renovation. Our team of qualified experts is always ready to answer any queries throughout the process – our dedication to delivering excellence has earned us countless satisfied customers in the past!
This is an excellent contractor to work with! My family and I worked with KHB to complete a number of projects for a recently purchased home. Let me highlight our experience:
1. Ryan was on time for the initial bid walk-through and provided the quote on-time as promised during the meeting. That's rare in this business. We had several bids from other contractors either come much later or not arrive at all.
2. Their pricing was very fair and the contract process was detailed and easy to complete online.
3. The crew arrived on time to start the project and kept us informed throughout the process, which took a month to complete. Special thanks here to Doug, who was just an awesome site manager to work with all around. I wish every site manager in the construction industry was like Doug.
4. The quality of the work was wonderful and we have no complaints about the end result.
5. Working with Bobby to handle payments was great as well. Very helpful and easy to get in touch with.
One more thing I should add is they managed all of the communication, updates and change orders though an app, which was a very easy way to keep tabs of everything in one easy to reference place.
We're extremely happy clients and we look forward to working with Ryan,
Doug, Bobby and the rest of the team again for our next project!
At Stone Crafter's & Home, they are honored to be Modesto's trusted source for kitchen and bathroom design and remodeling. Their team is passionate about delivering exquisite craftsmanship that exceeds expectations with each project. You can rest assured knowing your countertops will be designed with skillful precision – guaranteed to make a lasting impression!
Their commitment to the highest quality standards has made them a top-tier leader in custom solid surface and natural stone fabrication. Their hardworking team will help you find the design that best suits your taste, budget, and needs from their extensive selection of granite and stone providers. They take pride in delivering outstanding products for each project with remarkable excellence every step of the way.
If you are shopping around, stop now, call Israel and book this company! I did my research, read several yelp reviews and got quotes from so many companies and Israel beat them all.
We did a huge remodel of our home; new floors, kitchen, fireplace, etc. I hired Israel and the Stone Crafters team to do our floors and our kitchen. He told me that out of all the companies I would deal with during the remodel that he would be the easiest one to work with and he was absolutely right.
Here's a breakdown of it all:
-wonderful communication
-craftsmanship is amazing
-very clean, they were constantly sweeping and mopping
-hard workers
-fast, yet met all of our needs
-always pleasant, regardless of the situation
I will be a customer for life and look forward to working with Israel and his company in the future.
Here at Thiel Construction, they've been dedicated to delivering superior service since 2005 – all while keeping prices competitive. Their owner Jeff Thiel has more than two decades of experience in remodeling and is passionate about closely collaborating with customers to craft personalized budgets that suit their individual needs.
Starting a remodeling project can be both exciting and intimidating. That's why it is paramount to locate the correct contractor that you can trust in your home, and make sure they are licensed and qualified. You will find peace of mind with Thiel Construction as their staff go above-and-beyond to keep the workspaces spotless while accommodating your budget needs and schedule constraints. Rest assured knowing all customer experiences with them from start to finish, will be peaceful!
Can't say enough good things about Jeff. He did an awesome job remodeling our garage and two of our bathrooms. Reasonably priced, great quality work, and very trustworthy which is important when you have someone in your house all day. He also does basically everything himself so you don't have tons of different people coming to your house, and he built multiple custom cabinets that turned out awesome. I would hire him and his guys again for anything and will recommend him to anyone.
The team at ARC combines a commitment to delivering extraordinary results with unparalleled customer satisfaction. David and Mark Rosa have been proudly upholding the legacy of their father, Al, which started over 35 years ago – a tradition that will remain alive for generations to come. At their core, they are dedicated to delivering the best results and providing exceptional customer service with every project. They take great pride in crafting remarkable home renovations that surpass expectations.
At ARC, clients can trust that they will deliver amazing craftsmanship with an eye for detail and a commitment never to take shortcuts. They love hearing their customers' needs to give them exactly what they have envisioned for their dream home. With them, you can be sure that your project is receiving the utmost care and excellence, so it becomes a reality.
My family and I have used Al Rosa Construction now for 2 generations. Al, David, and Mark are wonderful to work with and are so meticulous in their work. The Rosa family has helped my family in emergency situations, remodels, and small odd jobs. The manner in which the guys can visualize a problem and implement a solve is beyond a skill, it's a gift. I completely trust them in my home and would not call anyone else.
Get Started On The Upgrade You Deserve The Most
If you're ready to have the best remodeling company on your side, call us at (209) 620-0068 and discuss your bathroom remodeling in Modesto directly with the owners of KHB, Bobby and Ryan! Or click the button below for a free quote, and we'll personally call you as soon as possible!