The Best Kitchen Remodeling In Modesto CA
If you're looking to get a premium kitchen remodeling in Modesto CA you're in the right place!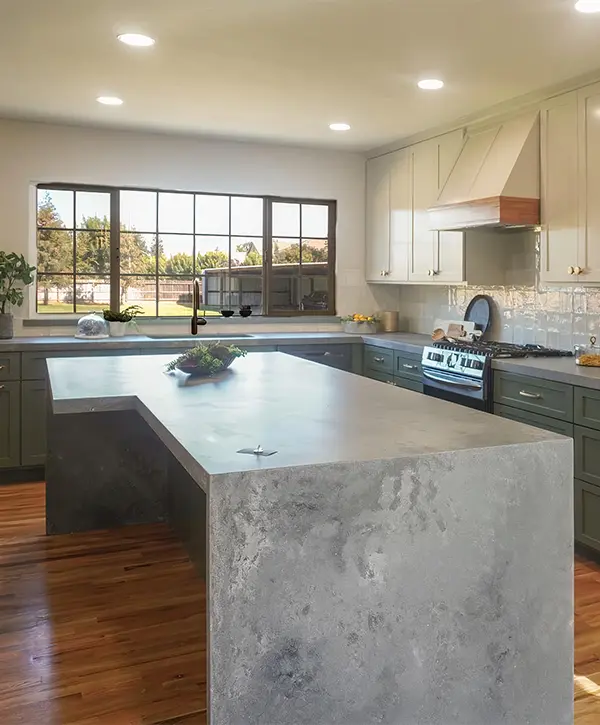 We've been doing remodels in Modesto since day one. We're proud not only to not be headquartered in Modesto, but also to live our day-to-day lives here. We know every home style, age, and potential problems that it might have, which makes our work uncontested by anyone else in the area.
Whether you just moved into a brand new home from 2021 or 2022, or live in an older home from the 1900s, you can still get a kitchen that'll match your lifestyle and make it future-proofed for whatever is to come.
Here at KHB Construction, we're doing things differently, and we take pride in it.
Get Yourself A Premium Kitchen That Comes With Extra Perks
Working with KHB Modesto means you'll get the whole nine yards for your new space. Our goal is to make your kitchen as functional as possible and transform it into your forever kitchen.
Your Forever Kitchen - Now At Your Door Steps
There are many reasons you might want a kitchen remodel, and all of them are just as good as any. At the end of the day, you want it, and you should get it.
You may want to remodel a rather new kitchen simply because it doesn't match your style. Or maybe you want a full remodel because the dated kitchen has become a nightmare to use.
At KHB Construction, we're experienced with all types of homes in Modesto. Be it an older home in the college district downtown Modesto, or a newer home in Northside Modesto, Pelandale, or Kiernan areas, rest assured your project is in the best hands possible with your local experts from KHB Modesto.
Check out our kitchen remodel offer and make sure you're getting the best remodelers on your project in Modesto, California!
Homeowners In Modesto Love Their New Kitchens!
Kitchen remodels in Modesto are our bread and butter. We dedicate ourselves to bring your vision to fruition, just like we did with dozens of your neighbors!
How do I even begin to say how pleased I am with the workmanship and professionalism that Ryan and KHB provided. 
From beginning to end everything went smoothly and we are 100% satisfied with the work that was done. The employees are also professional, knowledgeable, and friendly. Any questions I had along the way they answered. Everyone was always up to date on what was happening and when. 
I would highly suggest them to anyone needing construction of any kind done on their home. Thanks again KHB!
Being no strangers to construction, we knew that 5-6 week kitchen Reno meant 3 months. We knew there'd be plenty of pain points and frustrations.
With KHB, from start to final sign off, it took 6 weeks and a day, was virtually pain free and we can't say enough about the craftsmanship. 
Every person on the job took personal responsibility and pride in their craft.
We waited MANY years to get our dream kitchen and can't thank Ryan, Bobby, Doug, George and the WHOLE team enough for a dream achieved! 
Proud to be part of the KHB family!
What You're Getting For Your Kitchen Remodeling In Modesto
There are different materials and features you can get depending on the goal of your remodel.
Let's see what you can get for both of these situations.
For a transitionary kitchen, paint grade cabinets with all the nice features of a custom cabinet is a must. These boost the functionality of your kitchen, and that's important, as you'll still use your kitchen for the next few years.
According to KCMA, semi-custom cabinets give back the best ROI, so they're your best option for a transitionary kitchen.
On the other hand, a forever kitchen will need fully custom cabinets made of hardwood with a combination of stain grade and paint grade faces. You'll want them equipped with soft-close, new hardware on the interior, spice rack, sheet organizer, and other storage solutions to make your cabinets fully functional.
When it comes to appliances, in a transitionary kitchen you'll want to be looking at a middle-of-the-road option. An appliance package from Home Depot or Lowe's at around $6k will work just fine for a kitchen where you'll cook for another several years.
If, however, you want something high-end, worthy of your dream kitchen, a moderate to upscale appliance package will be ideal. The most expensive we've seen our customers get was an $18.5k appliance set.
A solid surface countertop, probably a grade three that'll cost anywhere from $1.2k to $1.8k. Granite and quartz would be some of the better materials you can get, but there are some other, more affordable counter options in a temporary kitchen.
In your dream kitchen, your solid surface countertop could be anything from quartz, marble, or granite. At all costs, avoid laminate or wood counters. An upscale porcelain backsplash with a beautiful design will also look great and give an expensive look to the counterspace setup.
The new kitchen floor will tie everything together and make the room flow. It's an important upgrade that can make or break the vibe of your kitchen.
Tile, especially porcelain or ceramic, remains an excellent option for flooring, and as long as the pattern is beautiful and the tile is installed properly, your new kitchen floor will be mesmerizing. Tile floors are easy to maintain and are waterproof, but they're cold and hard under your feet.
Luxury vinyl planks or tile are rapidly gaining ground and becoming increasingly more popular for homeowners looking for a more affordable flooring material. These are great for both a forever kitchen and a transitionary kitchen.
For sinks, there are two common options that our customers usually go for.
For water fixtures, again, choose the middle-of-the-road. Home Depot and Lowe's have some quality water fixtures that look great, are very functional, and can be matched with the rest of the kitchen.
A very important thing to keep in mind when remodeling a temporary kitchen is to buy standard sized appliances in case you'll ever need to replace them. The standard size will ensure they'll fit in their designed space in the cabinetry, and you won't have to reconfigure anything.
For transitionary kitchens it is also worth keeping in mind that relocating appliances is not worth it. This will increase the cost of your remodel and won't give any ROI back.
For your forever kitchen, it's crucial that your new space fits all your needs and preferences. You can have the perfect setup that makes cooking and prepping food much easier than ever before, and it'll be completely worth it if you're planning to have that kitchen for the rest of your life.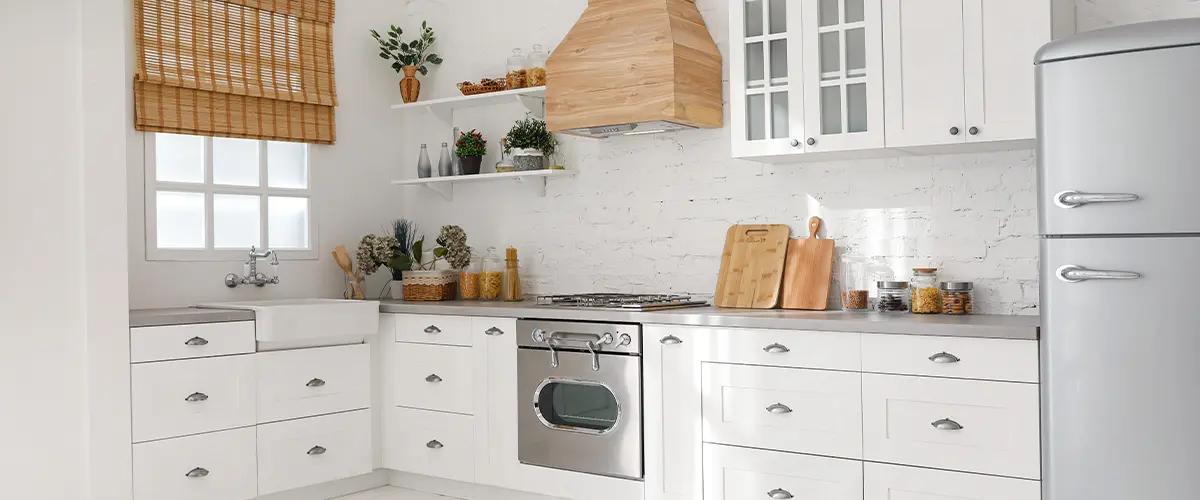 This Is How Your New Kitchen Can Look!
These kitchens in Turlock received a stunning upgrade! Check out the finished product and see what can happen in your own home if you decide to take the next step!
Get Your Kitchen Remodel Quick And Stress-free!
Our 30,000 foot view is simple: We focus on a simple and intuitive process that keeps you in full control of your remodel. Your needs and wants will remain our top priority, so you'll get the kitchen that you dreamed of!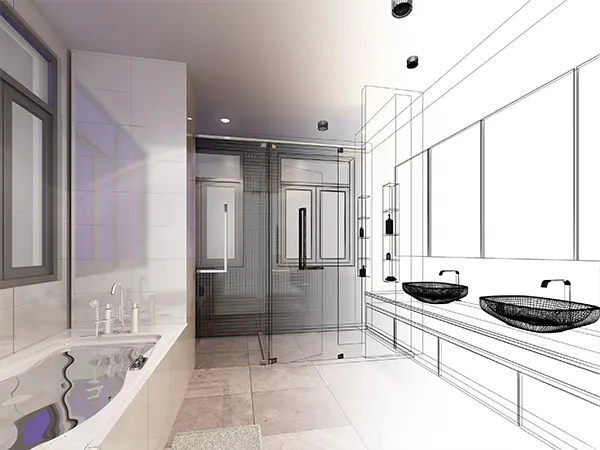 Request your free quote right now and let's start talking!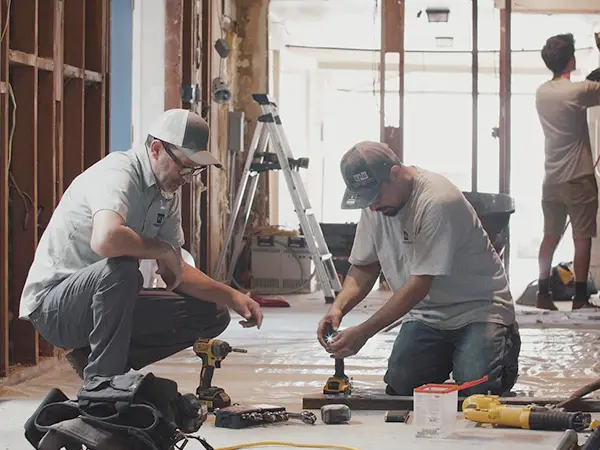 We'll discuss the details and start building your dream kitchen.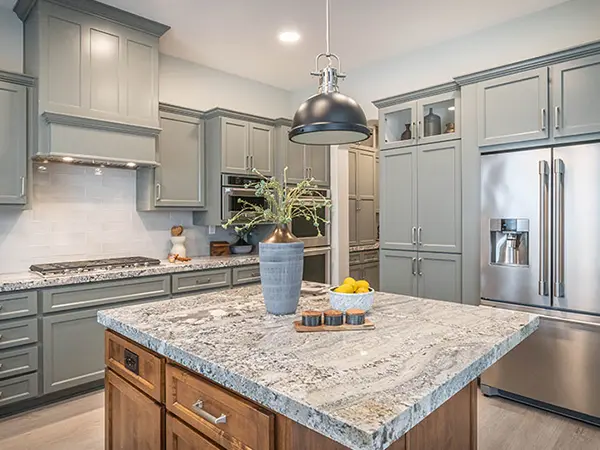 Show off your space to your friends! Your new kitchen is ready!
Frequently Asked Questions
New cabinetry, countertops, and water fixtures are some of the best upgrades you can get that'll also provide a decent ROI.
New flooring is a more upscale upgrade, but totally worthwhile. You'll also want to check the plumbing and electrical systems to make sure they're up to date and 100% safe.
New paint on the walls, new cabinet hardware, and other extra features will help finish the look of the new kitchen and help everything match nicely.
Kitchen renovations are some of the most extensive home improvement projects. With so many aspects of your kitchen that can change, the price can vary greatly.
We have seen kitchens in California go as low as $20k, with some simple paint and countertops, and larger kitchens with custom cabinetry, luxury appliances, waterfall countertops, and layout reconfiguration can be as costly as $160k+.
The best way to determine the final cost of your remodel is to schedule a consultation with our team and talk with our experts about what you're expecting to achieve with your renovation.
Once the design is signed off (usually takes within six to eight weeks), we start the project. For a like-for-like kitchen we typically allocate four to six weeks, and for a custom kitchen, about six weeks.
After completion, we sign off the COC which enacts your warranty and we'll do a thorough walkthrough of your new space to see exactly what changed, why, and what were the difficulties that we encountered (if any).
We take care of your project from start to finish, including paperwork, design, building, and customer support. We vetted professional cabinet makers that are certified, licensed, and educated in their craft. You'll have your own project manager and designer, and every member of your team will be entirely dedicated to your success.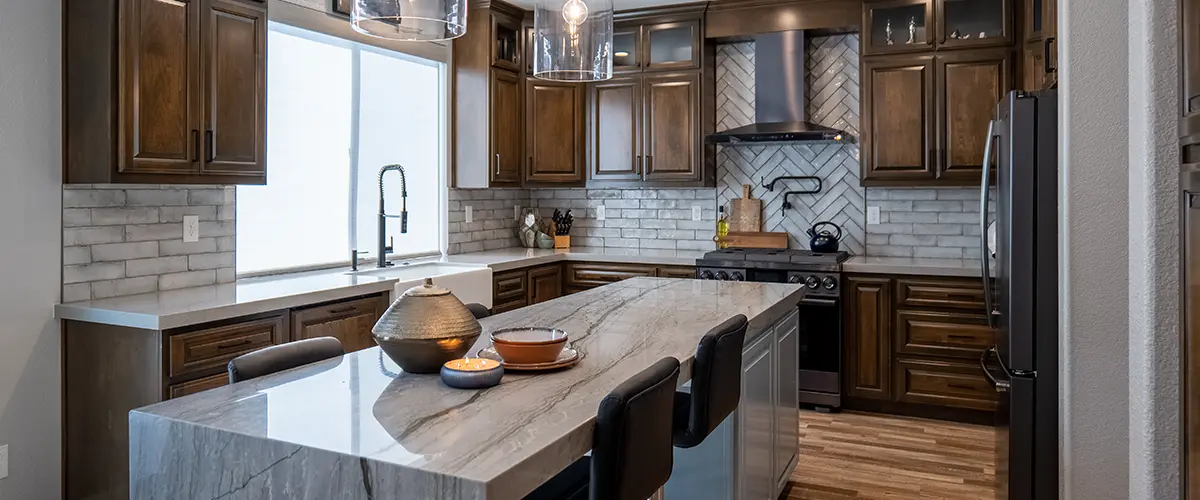 Uplift The Comfort Of Your Kitchen With A High-Quality Remodel In Modesto
Kitchen remodels are impressive upgrades that bring immeasurable value to your home. Even if you're upgrading a temporary kitchen or you're looking to get the kitchen that you dreamed of all your life, you'll want your project to go smoothly and your money well-invested.
At KHB Modesto, we offer some of the best remodeling solutions, no matter the situation you find yourself in. We'll make your vision come to fruition and we'll be there to see you fully satisfied with your new, high-quality kitchen.
Get ready to also enjoy:
Take The First Step Toward A Well-Deserved Kitchen Upgrade
Call us at (209) 620-0068 and discuss your kitchen remodeling in Modesto CA directly to the owners or KHB, Bobby and Ryan! Or click the button below for a free quote, and we'll personally call you as soon as possible!