The Best Home Additions in Oakdale, CA
Trust our licensed contractors to design and build your dream addition with precision.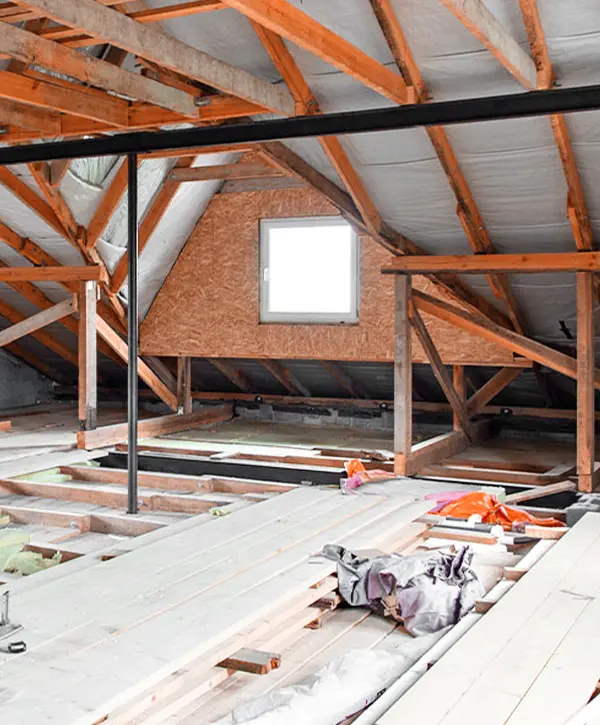 A well-planned home addition enhances living space, improves functionality, and boosts property value. It's an investment that requires an experienced professional to ensure precision and quality. Choosing a licensed contractor guarantees meticulous craftsmanship, reliability, and adherence to timelines.
Our team of in-house general contractors, with over 50 years of combined experience, specialize in designing baths, kitchens, and entire homes. With our 20+ trusted and vetted partners, we deliver complete design-build services, overseen by an on-site project manager, ensuring a seamless remodeling experience.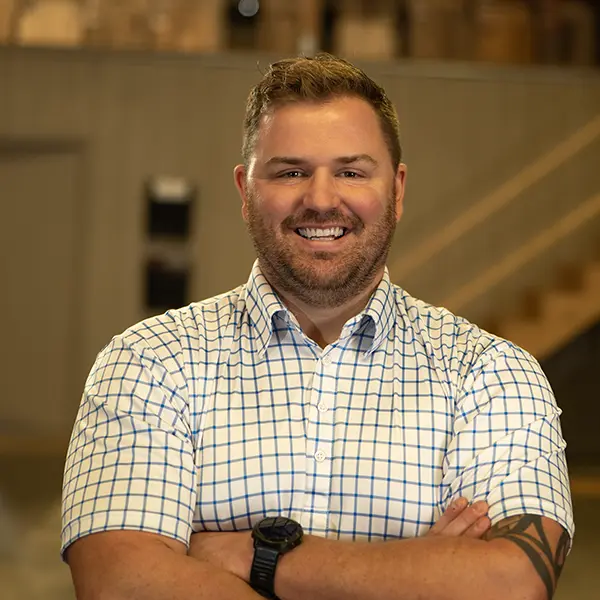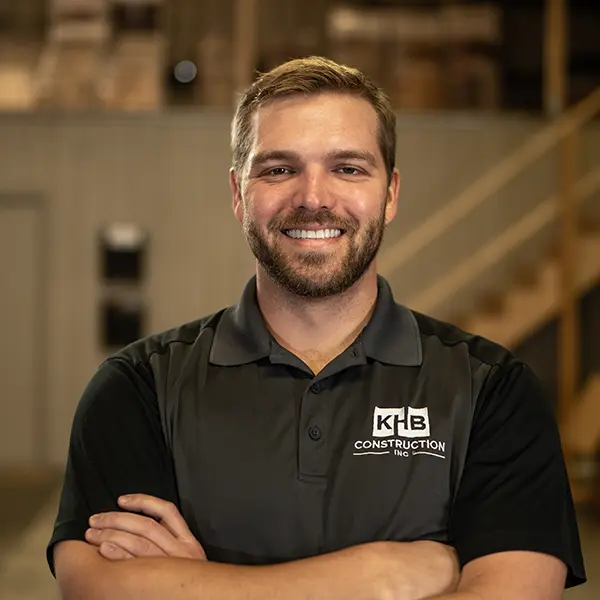 Bobby and Ryan, the owners of KHB Construction.
Hi, we're Bobby and Ryan, the owners of KHB Construction. With 400+ remodels completed and 50+ years of combined contracting experience, we're here to change the remodeling game and bring California's remodeling scene to a higher standard level. You get to enjoy complete design-build services that cover the entire remodeling process, so you can benefit from excellent results with every project.
Why Choose KHB Construction
We are not just a construction company; we're a partner in realizing your dream space. Our NKBA membership, Google Guaranteed business status, and NARI Accreditation combined with reliable schedules, on-site project management, and comprehensive insurance coverage, make us the ultimate choice for home additions in Oakdale, CA.
We bring our A-game to the table for your project, so you can enjoy:
Hear from our satisfied clients about their experiences. Their testimonials highlight the dedication, skill, and reliability we bring to every home addition project in Oakdale, CA. Let their words inspire your home transformation journey.
Trustworthy contractors are hard to come by but Ryan and his team at KHB followed through from start to finish they kept us informed through the whole process and kept the work on schedule.
We were really impressed with the service they offered us and are in love with our new master bathroom. We can't thank the team enough!! I'd 100% recommend KHB to anyone looking to transform their home into their dream home!
How do I even begin to say how pleased I am with the workmanship and professionalism that Ryan and KHB provided. From beginning to end everything went smoothly and we are 100% satisfied with the work that was done. The employees are also professional, knowledgeable, and friendly. Any questions I had along the way they answered.
Everyone was always up to date on what was happening and when. I would highly suggest them to anyone needing construction of any kind done on their home. Thanks again KHB.
Common Home Additions In Oakdale, CA
In Oakdale, CA, homeowners often seek to expand and upgrade their space to better fit their lifestyle. Here are some of the most common home additions that we at KHB Construction expertly handle, infusing each project with our signature blend of quality, efficiency, and creativity.
Experience the beauty of Oakdale, CA, right from your home with a sunroom addition. Imagine sipping your morning coffee while bathing in the warmth of the rising sun, or hosting cozy indoor gatherings under the starlit night.
A sunroom provides a versatile space for relaxation, entertainment, or even a serene workspace. Let KHB Construction craft your perfect sunroom, adding value to your home and enhancing your lifestyle in Oakdale.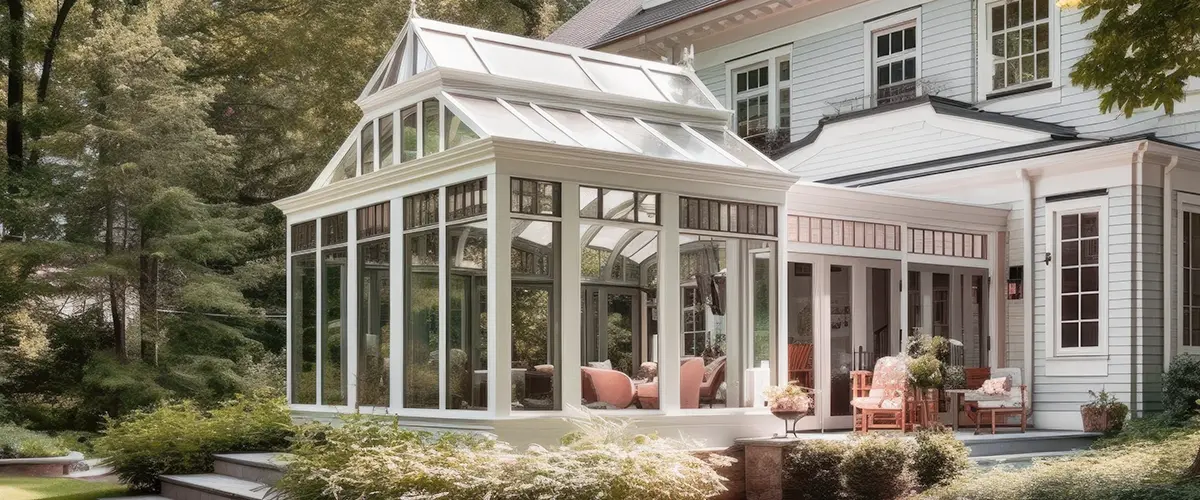 Home Additions - Bedrooms

Expand your Oakdale home with an extra bedroom addition by KHB Construction. Ideal for a growing family, hosting guests, or crafting a private sanctuary for hobbies and relaxation.
Your new room could be a tranquil home office, a playroom for the kids, or a warm guest suite for cherished visitors. Choose this valuable home addition and unlock the endless possibilities an extra room offers in your Oakdale residence.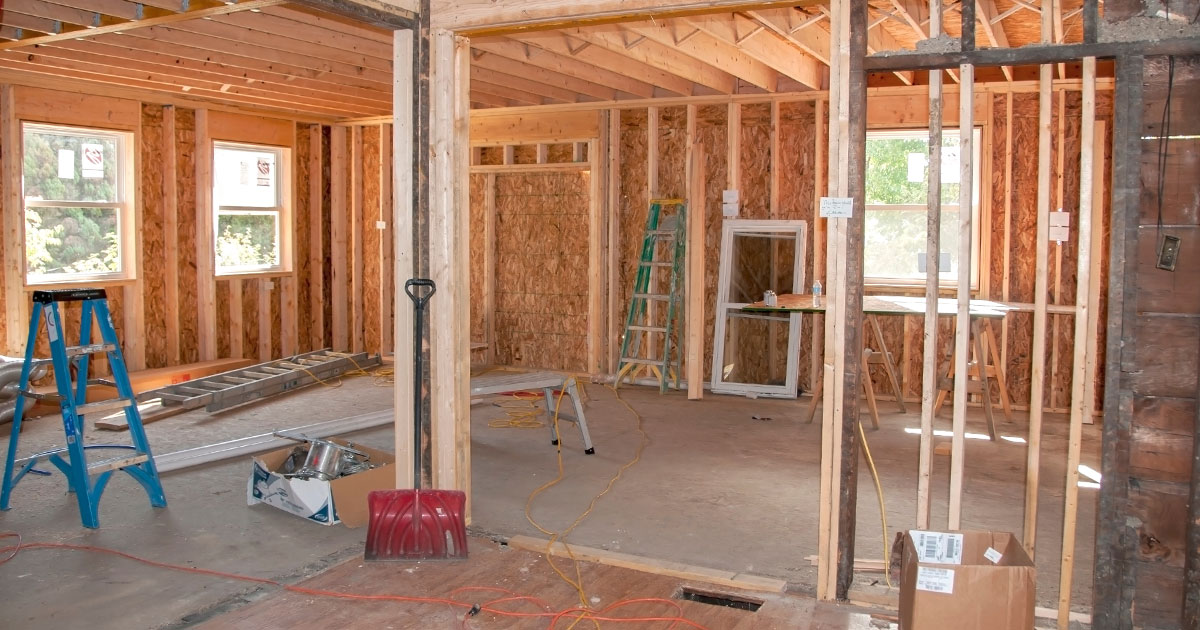 A garage addition by KHB Construction is a smart investment for every Oakdale homeowner. Beyond providing secure vehicle storage, your garage can function as a well-organized workshop, a recreational space, or even a home gym. Amid the changing seasons in Oakdale, a garage offers sheltered comfort and versatility.
Yearn for more space?
Imagine the convenience, the potential hobbies, the possibilities. Choose KHB Construction for your garage addition, and elevate your Oakdale living experience.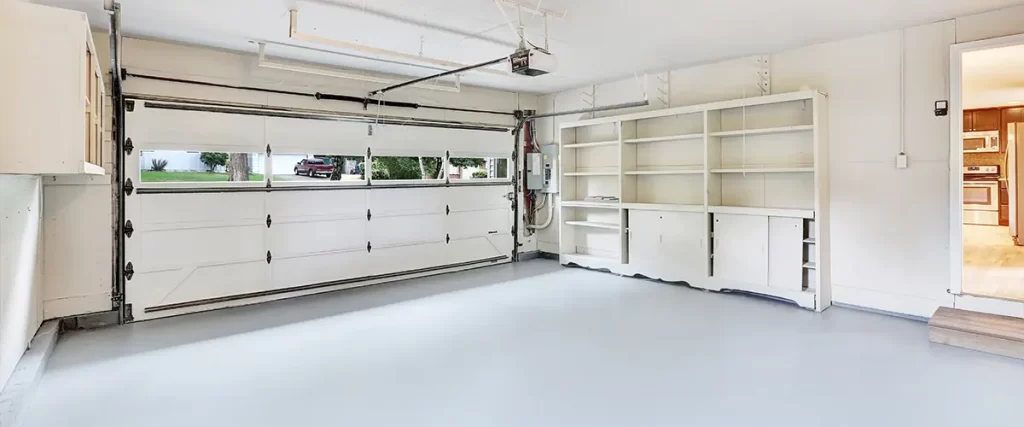 Home Additions - Kitchen Bump-Outs
In Oakdale, a kitchen bump-out by KHB Construction offers more than just extra space. It's your personal canvas for culinary creativity, an inviting breakfast nook, or a cozy dining area for family gatherings.
Expanding your kitchen adds value to your home and enriches your lifestyle. Imagine lavish parties, baking with kids, or intimate dinners. Create cherished memories in your enhanced Oakdale home with a kitchen bump-out. Live the dream; demand the best.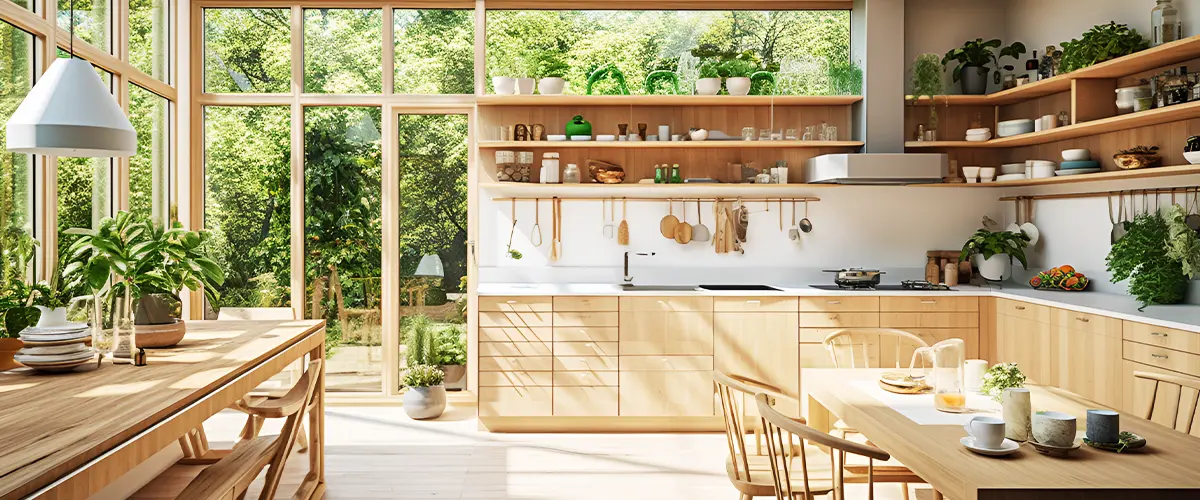 Bathroom Expansions Home Addition
Enhance your lifestyle in Oakdale with a bathroom expansion from KHB Construction. No longer just a functional space, an expansive bathroom becomes your personal spa retreat, offering a tranquil oasis for relaxation and rejuvenation.
Immerse in a luxurious bath, unwind with ample room for spa-like amenities, and start your day energized in a spacious, streamlined environment. This transformative home addition will elevate your daily routines, making every moment in your Oakdale home an indulgence.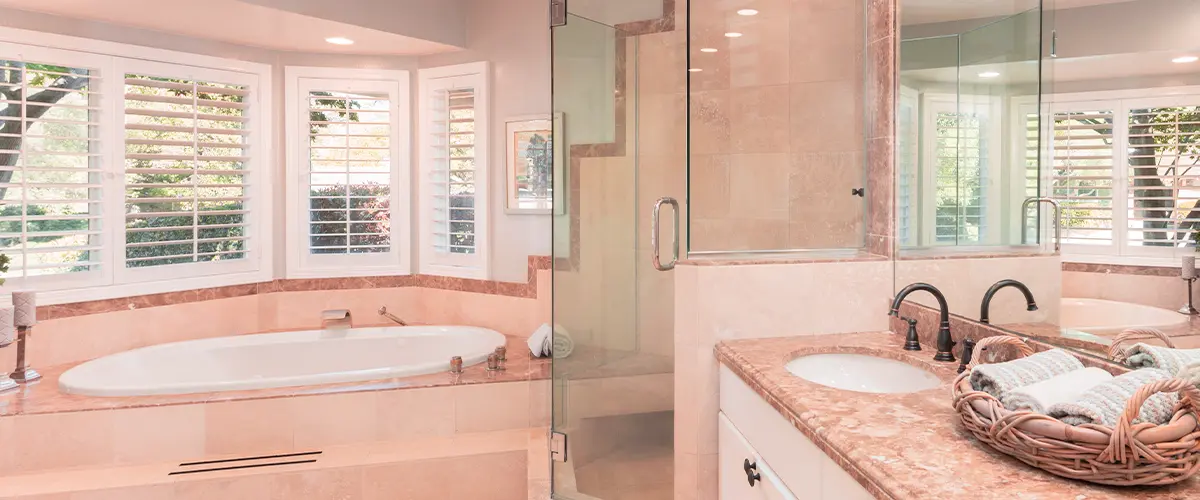 Other home additions to consider if you live in Oakdale, CA:
Take A Peek At What We've Already Built
Dive into our extensive portfolio to witness firsthand the transformative power of our home additions in Oakdale, CA. Each project showcases our dedication to quality, innovation, and client satisfaction. Get inspired for your own home makeover journey with KHB Construction.
The Simple, Straighforward Three-Step Process for Home Additions
Transform your home with KHB Construction's simple yet effective three-step process designed to ensure a smooth and satisfying experience.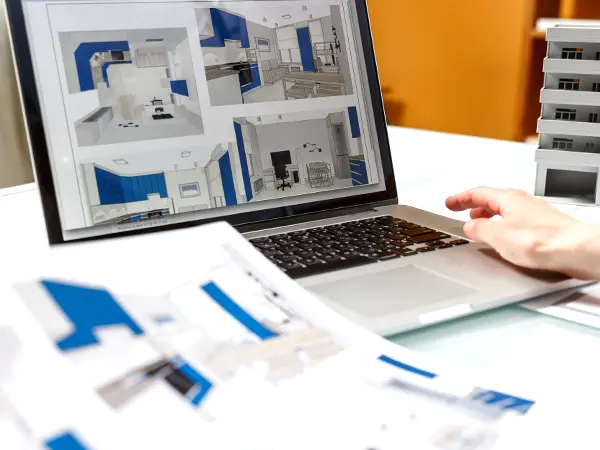 We begin by understanding your vision, discussing your needs, and designing a plan that reflects your lifestyle and taste.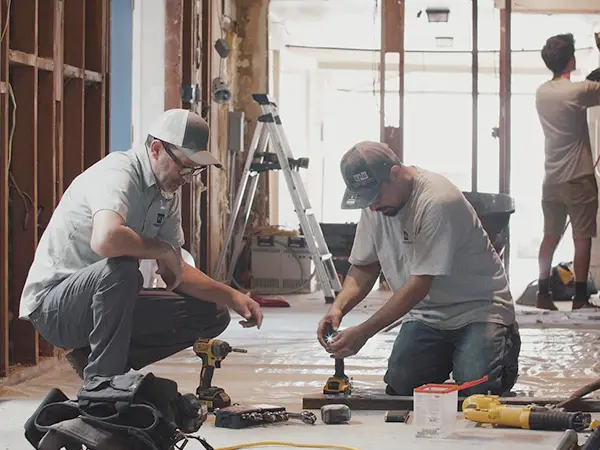 Our experienced contractors turn your dream into reality, meticulously crafting your addition with unrivaled precision and quality.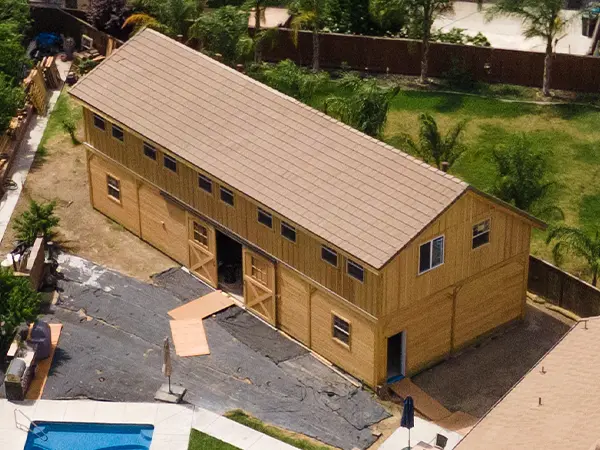 Once completed, you relish your new space, a perfect blend of functionality, aesthetics, and comfort, built exclusively for you.
FAQs About Home Additions In Oakdale, CA
The ideal addition depends on your specific needs and preferences. Some popular choices include sunrooms, bedrooms, garages, kitchen bump-outs, and bathroom expansions.
The most affordable home addition varies depending on the specific project, but generally, bump-outs or small extensions of existing rooms, such as kitchens or bathrooms, are among the more cost-effective options.
These additions often require less material and labor than full-room additions or second-story extensions, thus making them more budget-friendly. However, costs can fluctuate based on the complexity of the design, the materials used, and the current structure of your home.
The cost of a home addition in California is typically between $200-$300 per square foot, but this can vary depending on the specifics of the project. For more complex additions like bathrooms and kitchens, the cost can escalate to between $400-$600 per square foot.
These estimates include factors like design, materials, labor, and any necessary permits or approvals. As each home addition project is unique, costs may vary. We recommend reaching out to our team at KHB Construction for a more personalized and accurate estimate for your home addition in Oakdale, CA.
Absolutely, adding an extra bedroom can significantly increase the value of your home. Not only does it provide more living space for a growing family or visiting guests, but it can also serve as a dedicated space for leisure activities, work, or study.
In terms of resale, potential buyers often view additional bedrooms as a major advantage, giving your property an edge in a competitive market.
Therefore, an extra bedroom is not just a worthwhile investment for your current lifestyle, but for your future financial return as well.
Choose KHB Construction - Your Best Partner for Home Additions in Oakdale
When it comes to home additions in Oakdale, CA, KHB Construction stands unrivaled. We bring to the table invaluable experience, proven expertise, and a relentless commitment to excellence, making us the preferred choice for discerning homeowners.
Our three licensed in-house general contractors have 50+ years of combined contracting experience, ensuring flawless execution and meticulous attention to detail in every project.
With over 20 years of experience in designing baths, kitchens, and entire homes, we transform visions into reality.
We deliver on our promises, sticking to reliable schedules and timelines, and ensuring a smooth and hassle-free construction process.
As a Google Guaranteed business, NKBA member, and NARI Accredited remodeling company, our standards of service are validated by the highest industry accolades. Rest assured, your home is in expert hands.
Partner With The Cali's Top Home Addition Builders
Start your home addition journey with KHB Construction now. Contact us at (209)-528-0255 – we're eager to listen to your ideas, answer your queries, and turn your vision into reality. Let's create your dream living space together.
KHB Construction and Ryan Kelly built us 4 custom free standing stained redwood fence panels! Ryan worked with us through the entire process to ensure the fence panels matched our vision. Thank you and we love them!!
We're very happy with our addition. It turned out beautiful. KHB is reliable. They finished the project on time and as promised. Everyone we encountered were very professional and friendly. We highly recommend and would use them again.
Other services You Might Be Interested In
Oakdale, known as the "Cowboy Capital of the World," is a charming city nestled in Stanislaus County, California. The city boasts of its rich cowboy heritage, on display in the Oakdale Cowboy Museum. It is also famous as the gateway to Yosemite National Park and the Sierra Nevada Mountain Range. With the Stanislaus River flowing through, it offers ample opportunities for water sports. Oakdale's bustling downtown area houses antique shops, delectable eateries, and the classic Bianchi Plaza Theatre, making it a vibrant hub for locals and tourists alike. Oakdale truly offers a unique blend of history, natural beauty, and modern conveniences.