Designing a kitchen can be a daunting task. After all, the kitchen is one of the most important rooms in the house! It's where we cook and eat, and it's often used for entertaining guests. That's why planning a kitchen remodel carefully and making sure all your creative ideas are practical and achievable is very important. In this article, we'll take you through the process step by step with help from some top kitchen contractors. Let's get started!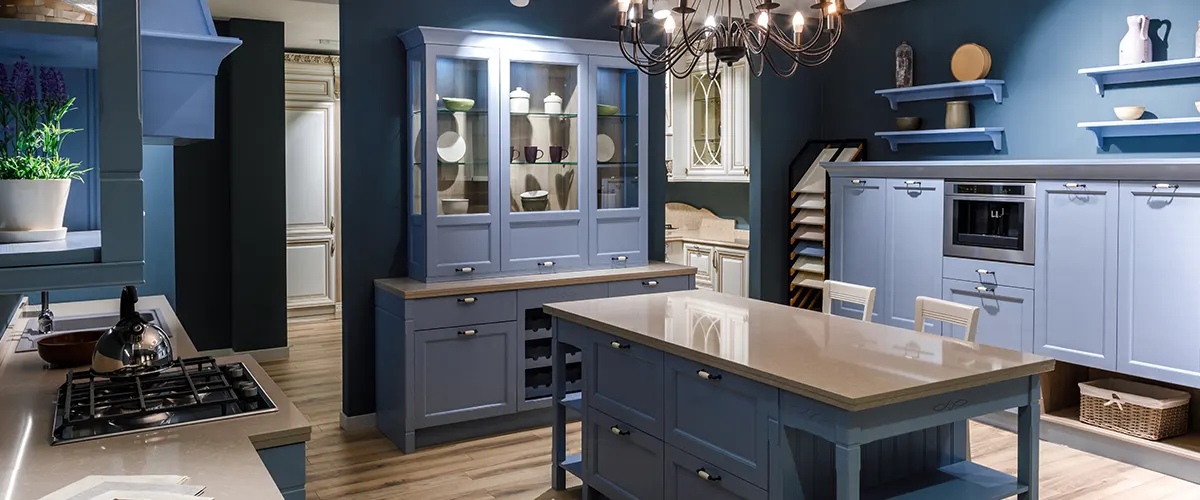 Planning A Kitchen Remodel: The Steps
Before you start planning your kitchen remodel, it's important to sit down and make a list of your must-haves. What are the things that you absolutely want to change? And what are the things that you can live with?
Maybe you really want new cabinets, but you can live with keeping your existing countertops. Or maybe you want to add a kitchen island or have more living space and floor space available, but you're not concerned with getting new appliances. If you want to change your kitchen layout and kitchen walls to accommodate plenty of kitchen storage with wall cabinets, then extensive kitchen planning is needed.
Prioritizing your wishlist will help you figure out where to invest your money—and where to save. You'll be able to know how to set up your counter space, and wall lights, where to put your dining table, and how to maximize your kitchen flooring space.
Get Creative With Your Materials
Just because you're working on a budget doesn't mean that you have to skimp on quality. There are ways that you can get creative with your materials in order to save money without sacrificing style or function. For example, instead of opting for expensive granite countertops, you could use laminate countertops that look like granite. Or instead of buying all new cabinets, see if you can refinish your existing cabinets or find used cabinets at a fraction of the cost.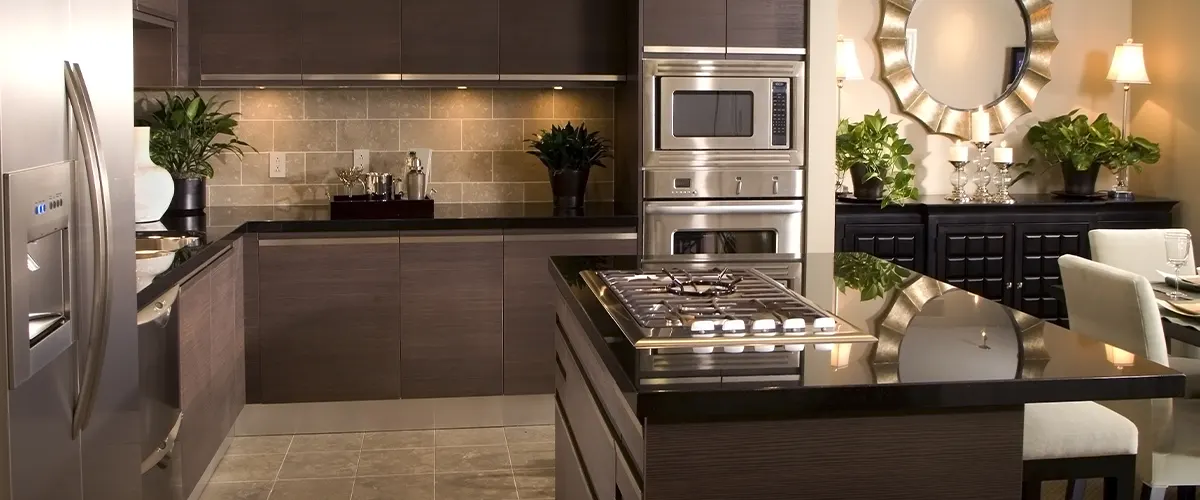 Look for Ways to Save on Labor Costs
Labor costs can also add up quickly when it comes to kitchen remodels. One way to save on labor costs is to do as much of the work yourself as possible. If you're comfortable painting, installing new lighting fixtures, or even doing minor carpentry work, doing it yourself can save you thousands of dollars in labor costs. Of course, there are some jobs—like plumbing and electrical work—that should always be left to the professionals. But for everything else, consider doing it yourself to save on costs.
Choose your contractor carefully
Not all contractors are created equal! When you're looking for someone to help with you remodel, be sure to do your research and choose someone who is experienced and reputable. Get estimates from multiple contractors, and ask for references from previous clients. Once you've chosen someone, be sure to sign a contract that outlines the scope of work and payment terms before any work begins.
According to the NKBA, a kitchen remodel can take anywhere from 6 weeks to 6 months or longer, depending on the size and scope of the project. Work with your contractor to develop a realistic timeline, and be prepared for some disruptions to your daily routine during the construction process. If possible, try to plan your remodel around a time when you can take some time off work or make other arrangements for childcare, meals, etc.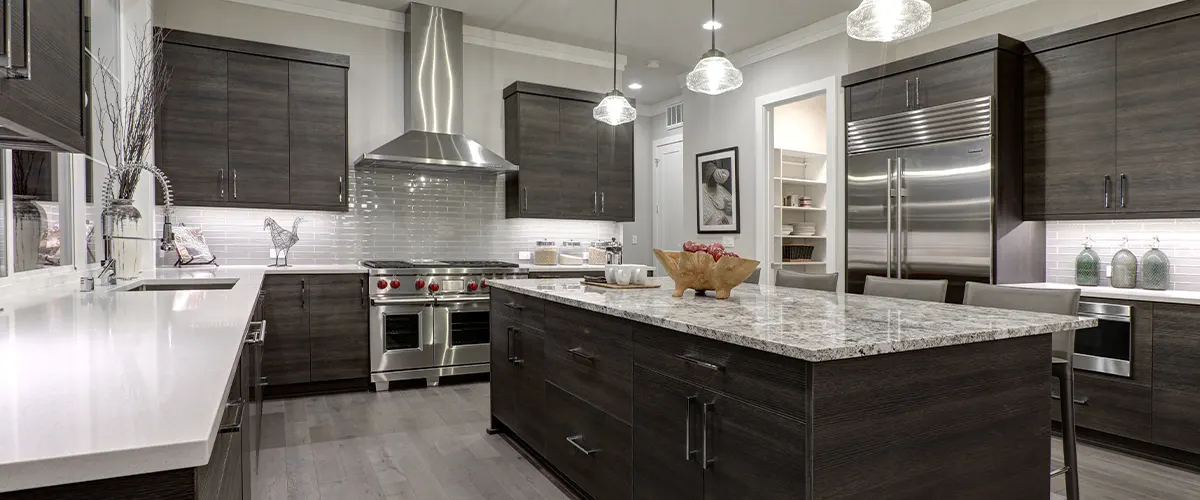 Make a plan for dealing with dust and debris
One of the biggest challenges of any renovation project is dealing with the dust and debris that comes along with it! To minimize the disruption (and stress), be sure to have a plan in place for dealing with the mess before work begins. This might include hanging plastic sheeting around the work area, sealing off doors and windows, or renting a temporary storage unit for excess furniture or belongings.
The Benefits Of A Kitchen Remodel
Imagine coming home from a long day of work and being greeted by a beautiful, modern kitchen. You can picture it now, can't you? The sleek countertops, the updated appliances, the new floors…a kitchen remodel can do wonders for your home, both aesthetically and functionally. Not to mention, a well-done kitchen remodel can increase the value of your home significantly. If you're thinking about undertaking a kitchen remodel, read on to learn more about the benefits you can expect to see.
One of the most obvious benefits of a kitchen remodel is that it can bring your kitchen into the 21st century. If your home is more than a few decades old, chances are your kitchen is in dire need of an update. Outdated appliances, peeling countertops, and cracked linoleum are just a few of the telltale signs that it's time for a change. A kitchen remodel will give you the opportunity to create a modern space that better suits your needs.
Another great benefit of a kitchen remodel is that it can provide you with additional storage space. One common issue homeowners face is not having enough space to store all their pots, pans, small appliances, and other cooking implements. If your current kitchen setup is cramped and cluttered, consider undertaking a remodel to create additional storage space. Adding new cabinets or shelves is a great way to achieve this goal.
In addition to increasing your storage space, a kitchen remodel can also improve the functionality of your kitchen as a whole. By updating your appliances and reconfiguring your layout, you can create a space that's more efficient and easier to cook in. After all, who wants to spend time in a cramped and cluttered kitchen? Undertaking a remodel gives you the chance to create a functional space that you'll actually enjoy spending time in.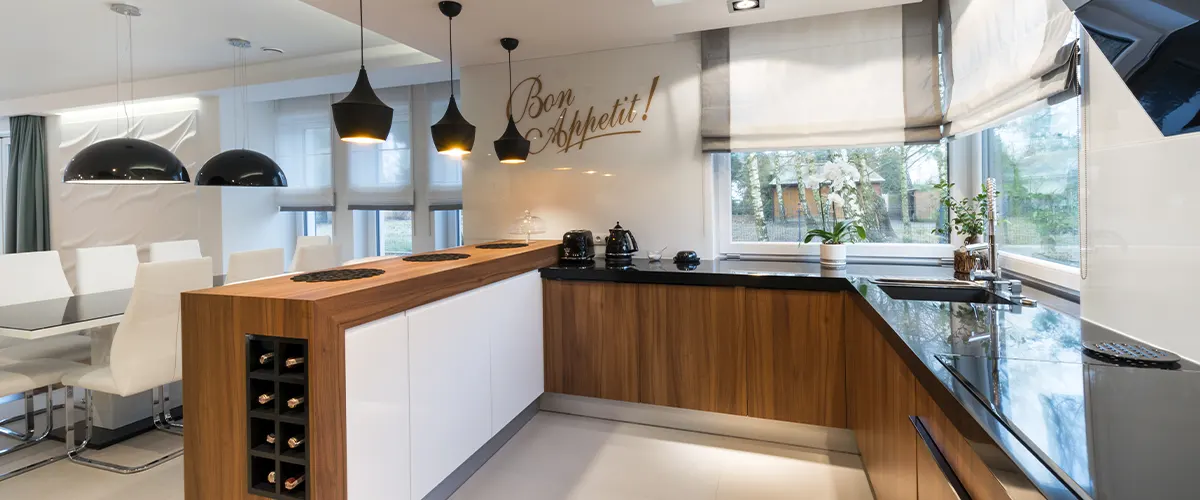 If you're in the market for a kitchen remodel, it's important to have a plan before you start demolition. Our team can help with that – we'll come to your home for an initial consultation, then work with you to develop a plan and choose the right materials and finishes. Once everything is finalized, our team of experts will take care of the installation so you can sit back and enjoy your own kitchen design. Ready to get started? Contact us today!