Unveil The Hidden Heart Of Your Home
Redesign the home of your dreams today with the best home remodelers in Pleasanton, CA.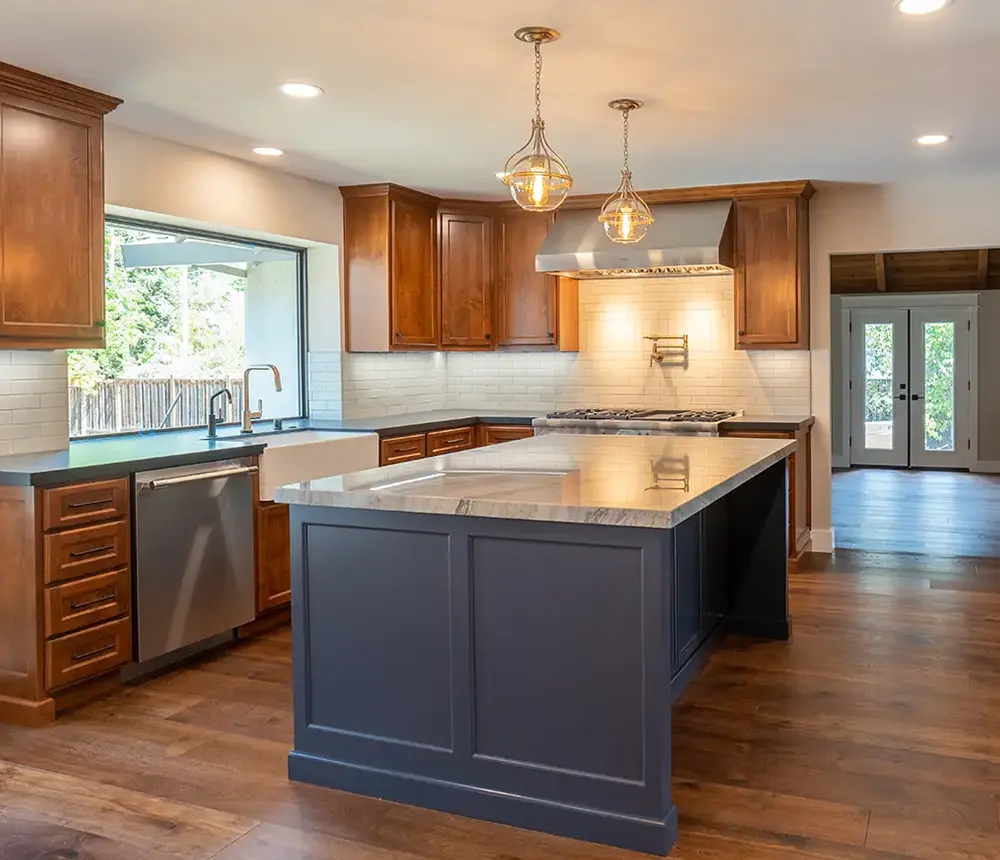 Transforming Pleasanton residences into personalized havens, KHB Construction breathes new life into homes with carefully crafted remodels that prioritize the desires of our clients.
years of combined contracting experience
years of kitchen and bath design
licensed in-house General Contractors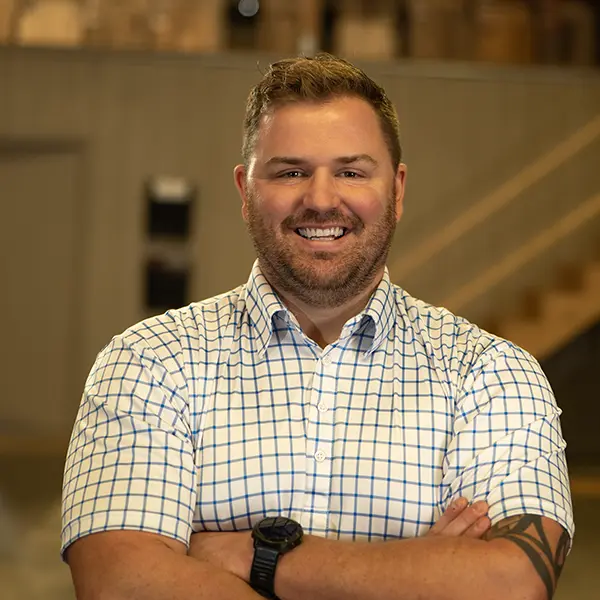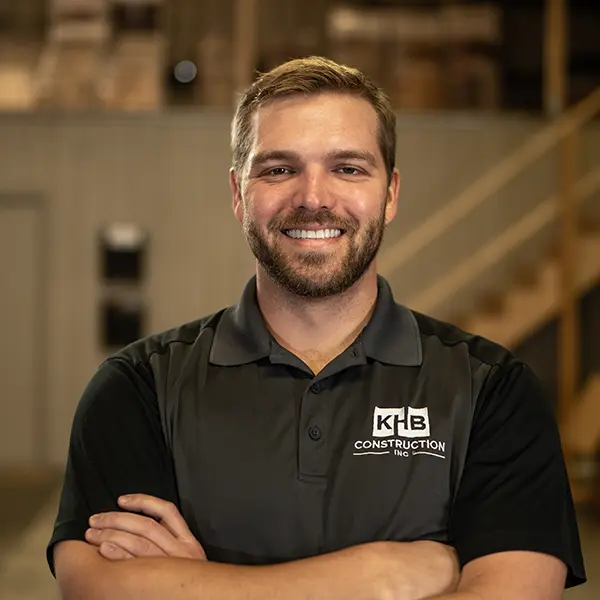 Hi, we're Ryan and Bobby, owners of KHB Construction. We bring talented designers and trustworthy craftsmen with decades of experience to make your dream home happen.
At KHB, you're not just a client, you're a respected partner. From day one, we're committed to upholding the utmost standards of professionalism and ensuring your satisfaction every step of the way. Trust us to transform your vision into a beautiful, picture-perfect space that you'll love coming home to.
Learn more
How do I even begin to say how pleased I am with the workmanship and professionalism that Ryan and KHB provided.
From beginning to end everything went smoothly and we are 100% satisfied with the work that was done. The employees are also professional, knowledgeable, and friendly. Any questions I had along the way they answered.
Everyone was always up to date on what was happening and when. I would highly suggest them to anyone needing construction of any kind done on their home. Thanks again KHB.
Bring the family together in a new kitchen that includes:
Enjoy daily pampering in a bathroom that includes:
Home Renovation And Additions
Give your home the upgrade it deserves with:
Partner With Briliant Architects And Contractors
Work with people that match your tastes with a unique combination of skills that guarantees a remodel flawless in every detail.
Trustworthy contractors are hard to come by but Ryan and his team at KHB followed through from start to finish they kept us informed through the whole process and kept the work on schedule.
We were really impressed with the service they offered us and are in love with our new master bathroom. We can't thank the team enough!! I'd 100% recommend KHB to anyone looking to transform their home into their dream home!
Get The Best Recommendations, Straight From Our Past Customers
Gain insightful glimpses into the satisfaction levels of our clients, and join the ranks of those who have enjoyed exceptional service quality.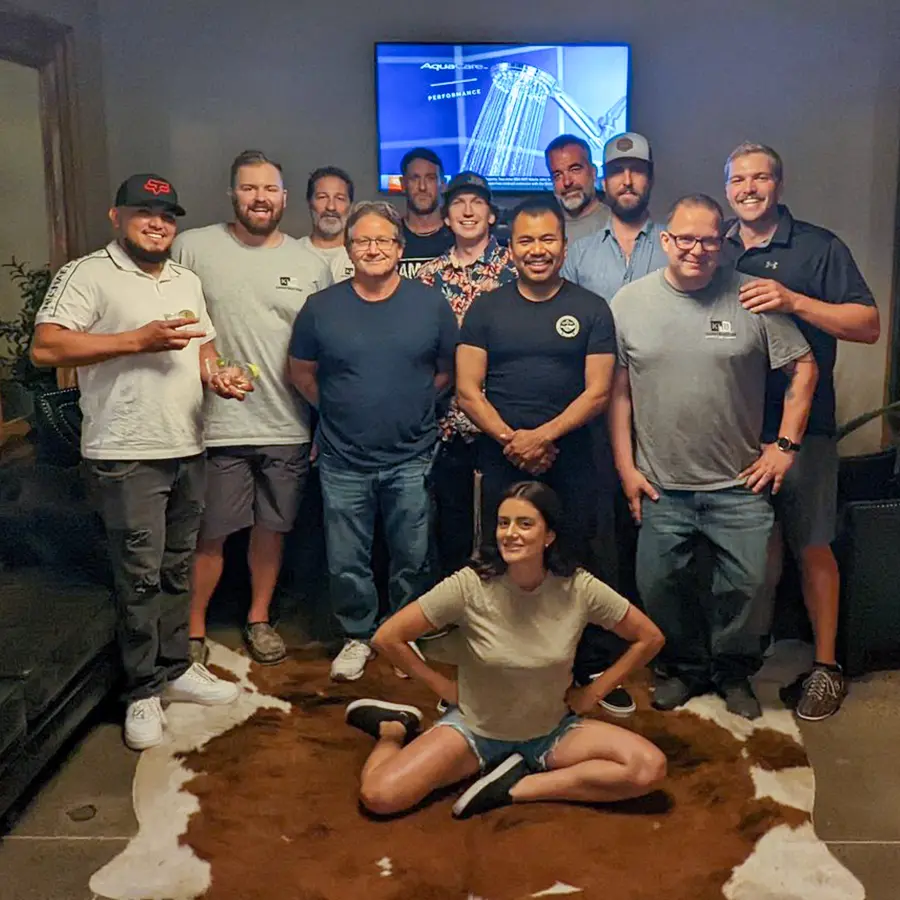 Meet The Team That Loves Home Remodeling
Introducing KHB Construction – the dynamic and driven team of experts who are passionate about turning your dream home into a reality!
Established in August 2020, KHB Construction believes that true joy comes from living in a space that represents your unique style and personality. Led by a team of three experienced general contractors and supported by a band of certified craftsmen, KHB Construction prides itself on delivering unmatched quality and value to every project.
With clear communication and exceptional craftsmanship at the core of what they do, KHB Construction promises to make your home renovation journey an enjoyable and effortless experience.
Make Home Improvement Easy with KHB Construction
Our extensive knowledge in general contracting brings a refreshing approach to our remodeling process. We've carefully crafted a set of standard operating procedures that make the entire process a breeze.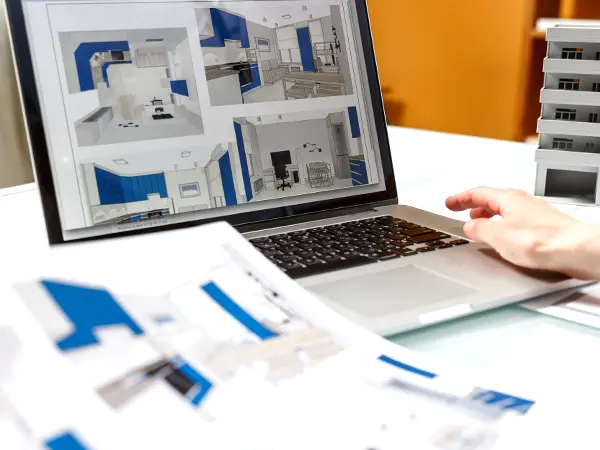 We love talking to homeowners like you to understand what makes a dream home.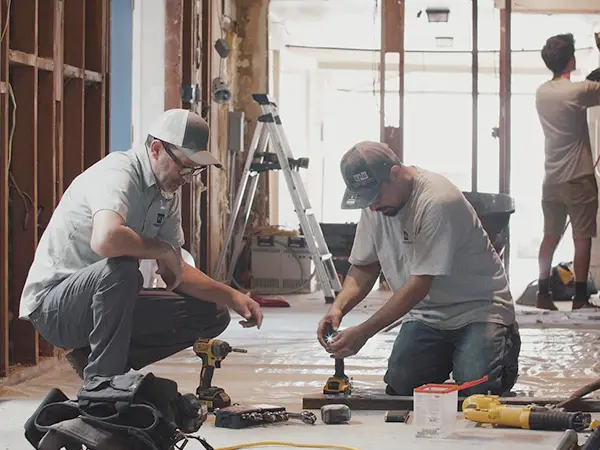 Watch us work with you to create a space that not only looks incredible but also functions seamlessly.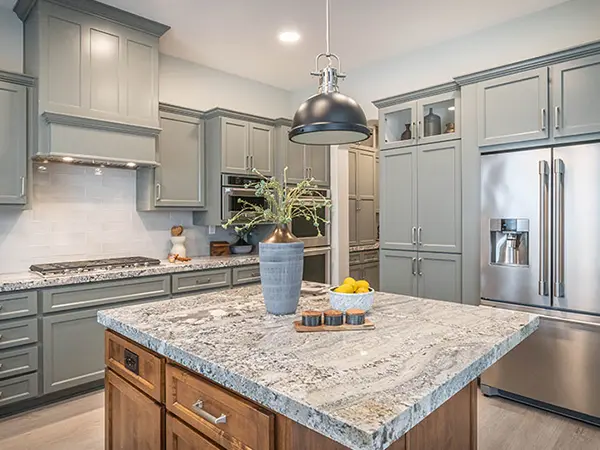 Embrace the comfort and joy of your dream home, where every room is a sanctuary and every detail is carefully crafted to perfection.
My wife and I had a home project to create a bar in a built in area in our home. We purchased cabinets, a wine fridge and a 1 1-2 inch thick butcher board countertop. We could find absolutely no one who could cut the countertop to the length we needed to fit our built in. My wife started calling local businesses, and we got nowhere.
I was thinking about trying to cut this myself, and that would have turned out bad- guaranteed. My wife called Ryan at KHB Construction and asked if he might know someone who could cut it. Ryan said, "Come on down, I'll do it and won't charge you!"
We showed up, and what a great guy Ryan is. Cutting this board was no easy task. Ryan gave this all of his attention and cut it perfectly. What a cool guy, and what a great business.
It is obvious Ryan loves his job, is very good at what he does, and loves providing his service to his customers. Without hesitation, My wife and I recommend KHB Construction.
Work With Pleasanton's Local and Trusted Choice for Remodeling Services
We're ready to answer all your remodeling questions.