The Best Bathroom Remodeling In Pleasanton
Interested in starting your bathroom remodeling in Pleasanton, CA? This guide will walk you through everything.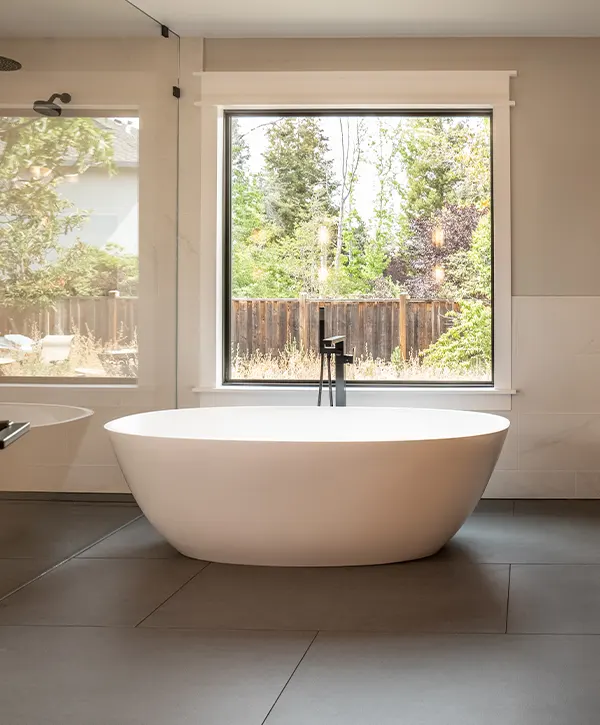 Are you ready to give your Pleasanton, CA, bathroom a new look? Let KHB Construction take care of it for you! We specialize in creating stunning and timeless bathrooms that your family will enjoy for years. Our attention to detail ensures that each project is perfect from start to finish – let us help make your dreams come true today!
Our process is designed to give our customers the utmost confidence, and we only use the best products for all of our projects. Here at KHB Construction, exceeding expectations is a priority; thus, it's always our mission to leave everyone happy with their results!
Take Full Advantage Of Your Remodel
We take pride in seeing our customers thrilled about their newly installed baths. We realize how essential these areas are, so when you hire us, we provide more than other contractors offer!
Get Your Premium Bathroom Remodeling In Pleasanton With KHB
Transform your bathroom with KHB – the premier choice in remodeling services! Our customers come first, and we take immense pride in delivering top-notch results that exceed even the highest expectations. With us on board for your renovation project, you can be sure of receiving expertly crafted work to adorn this essential part of your home.
Our craftspeople handle your home with ultimate respect and detail, guaranteeing top-notch results. Plus, our process allows you to take part in each renovation step from start to finish – no need for outsourcing! Furthermore, the staff promises that all of your desires will be met during this journey – satisfaction is 100% guaranteed!
Check out our bathroom remodel offer and make sure you're getting the best bathroom remodeling in Modesto, Turlock, Tracy, or the rest of Central-Valley & Tri-Valley, California!
Homeowners In Pleasanton Love Their New Bathroom
Trustworthy contractors are hard to come by but Ryan and his team at KHB followed through from start to finish they kept us informed through the whole process and kept the work on schedule.
We were really impressed with the service they offered us and are in love with our new master bathroom. We can't thank the team enough!! I'd 100% recommend KHB to anyone looking to transform their home into their dream home!
I'm glad I found KHB to perform some work on my bathroom in a new house. They were very hands-on from the original assessment through scheduling and completing the work.
They completed the work in a little less than the two days planned, and so far, I'm happy to be able to use my bathroom with a new toilet and floor.
See Amber's Bathroom Transformation
Upgrades For Your Bathroom Remodeling In Pleasanton
With so many materials, features, and upgrades to choose from for your bathroom remodel project, making a decision can be overwhelming. Don't simply settle – let KHB assist you!
Our team of talented washroom designers will help guide you through the selection process in order to determine what works best for both your practical needs and aesthetic wants. Then all that's left is watching as your dream restroom comes to life before your eyes! So why not start by exploring some of our most popular upgrade options?
If you're considering refreshing your master bathroom, a double vanity should be high on your list. Not only does it offer extra storage and practicality, but its chic design will set the tone for the entire room! Or if single vanities are more to your taste, installing one in powder rooms or half baths can make an immediate impact with minimal effort.
To get a contemporary, modern look in your bathroom, frameless cabinets are the perfect option. But if you'd prefer something more elegant and luxurious – hardwood is where it's at! It pairs so beautifully with other wood accents already featured in your space. If budget restrictions are of primary importance to you, consider combining plywood and MDF cabinetry – they offer an affordability that won't sacrifice style or quality either!
Besides, the KCMA itself says that semi-custom cabinets provide the best ROI on your bathroom remodel, so it's clearly a great choice.
Although renovating your home may be expensive, you might want to consider keeping the same countertops if they fit with the new bathroom's design and size. Quartz is worth every penny as it has proven itself to be one of the best materials for countertops money can buy.
Quartz is an optimal choice for a manufactured stone that offers durability, scratch and chip resistance, and easy maintenance! Plus, you're guaranteed to get the exact, consistent pattern design that will give your countertop the perfect finishing touch. However, if quartz isn't quite what you had in mind – don't worry! Granite, marble, soapstone, and laminate are just some of the other reliable options for a beautiful counter surface.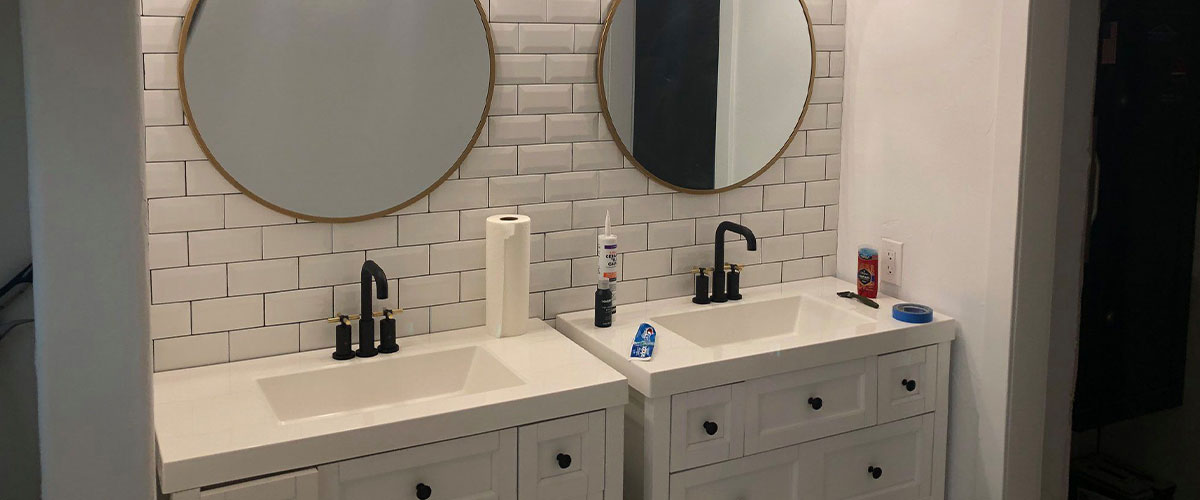 Homeowners are now gravitating towards walk-in showers due to their chic and modern aesthetic, yet many still desire a standalone tub in the bathroom if space permits. Even in tight bathrooms, we can create an ideal setup that meets your wants – no matter how tiny or grandiose the square footage is!
Give your bathroom an upgrade that will outlast time itself- a chic, curbless glass walk-in shower with luxurious tile flooring and concealed drains! Not only is it perfect for seniors or people with disabilities looking for easy access, but the modern aesthetic it brings to any space will surely be a delight. Your guests won't want to leave once they experience this contemporary transformation!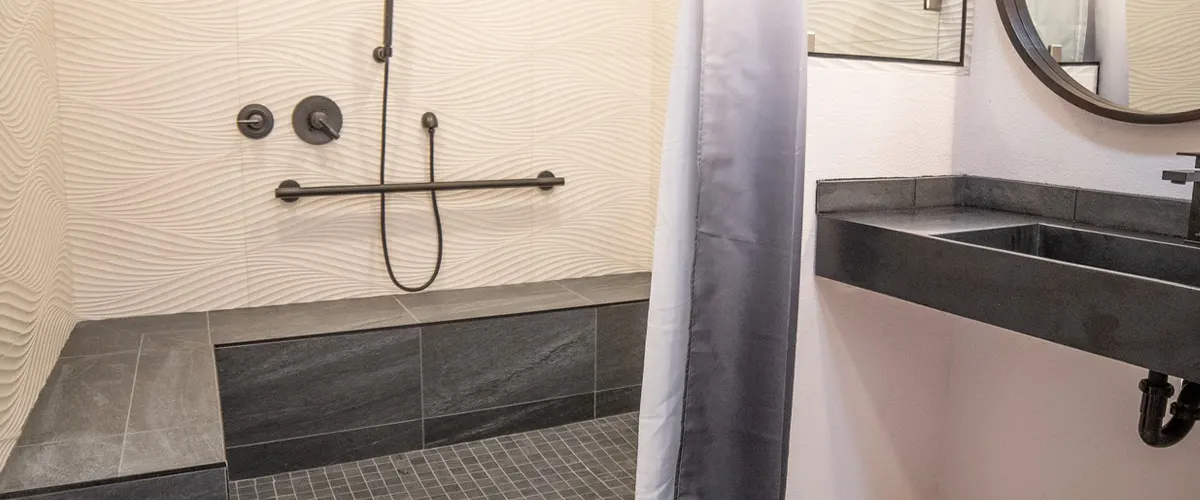 Not only should the flooring in your restroom be functional, but it can also make a big difference aesthetically. A uniquely installed floor has the potential to open up a small space and complete its look. If you are searching for bathroom surface options, luxury vinyl tile (LVT) and luxury vinyl planks (LVP) have become popular among homeowners recently due to their excellent durability and stylish designs.
Installing LVT/LVP flooring is a breeze, and with their various designs that resemble distinct woods and stones, you can easily create the perfect look for any home. Even though porcelain or ceramic tiles are still popular among many, more and more individuals opt to go with LVT/LVP!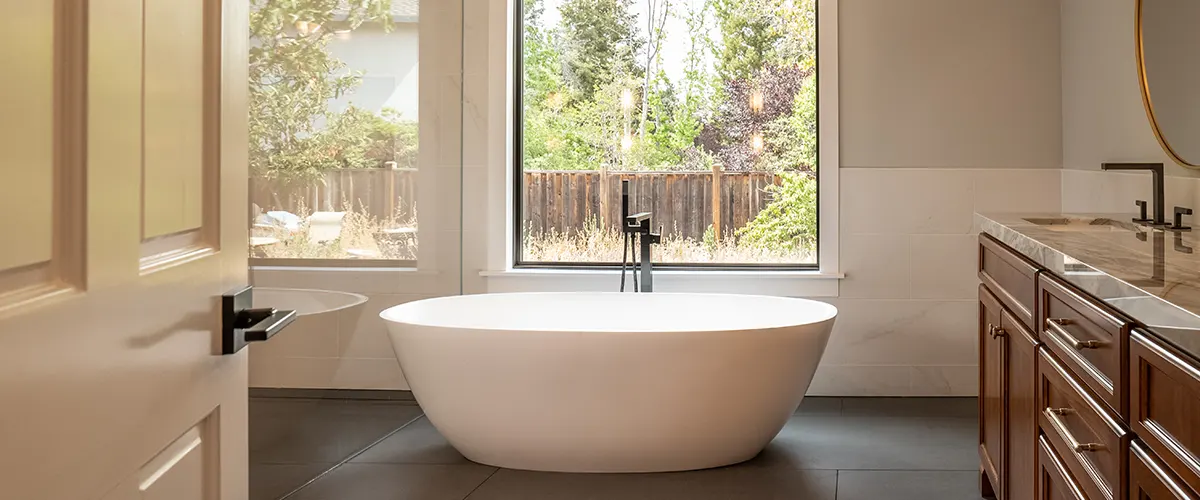 Sinks and toilets are bathroom essentials, and upgrading them will improve both functionality and looks of your space.
If you want your sink to become the focal point of your bath, go for a bowl sink made of copper, marble, or pure granite. Undermount sinks of porcelain (or the same material as your counter) will make your counter seamless, creating a smooth flow in your bath.
Pedestal sinks, wall-mounted sinks, and drop-in sinks are also common options.
For toilets, porcelain, ceramic, or acrylic remain the most common option.
The Best Remodeling Process In Pleasanton, CA
With KHB you'll go through a fast and predictable process that aims to minimize the anxieties of doing a renovation.
We'll focus on listening and offering you the best solutions for your space, and we'll leave the building to our professional remodelers.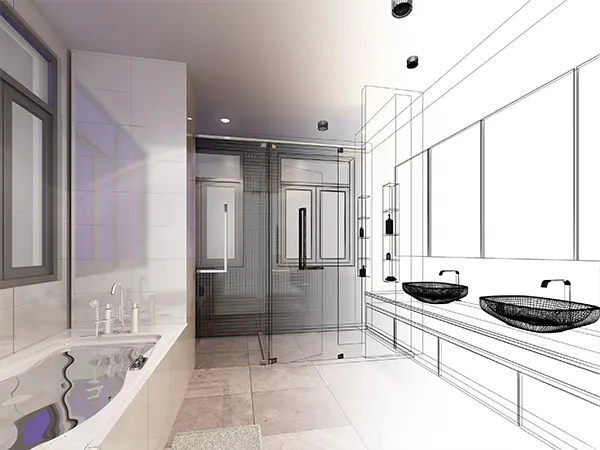 Request your free quote right now and let's start talking!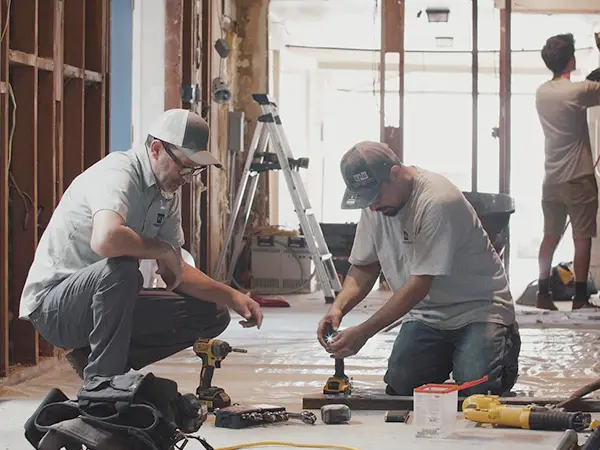 We'll discuss the details and start building your dream bathroom.
Show off your space to your friends! Your new bath is ready!
Frequently Asked Questions
Get KHB Pros On Your Bathroom Remodeling In Pleasanton!
At KHB, we provide you with the highest quality bathroom remodeling services that guarantee your utmost satisfaction and will bring home a return on investment. Our team of professionals are committed to turning your dream bathroom vision into reality – making it easier than ever through our simple process which puts clients first every step of the way. 
With us as your chosen partner for a successful renovation job, you can expect nothing short of an effortless experience like no other! Get ready to receive:
Get Started On The Upgrade You Deserve The Most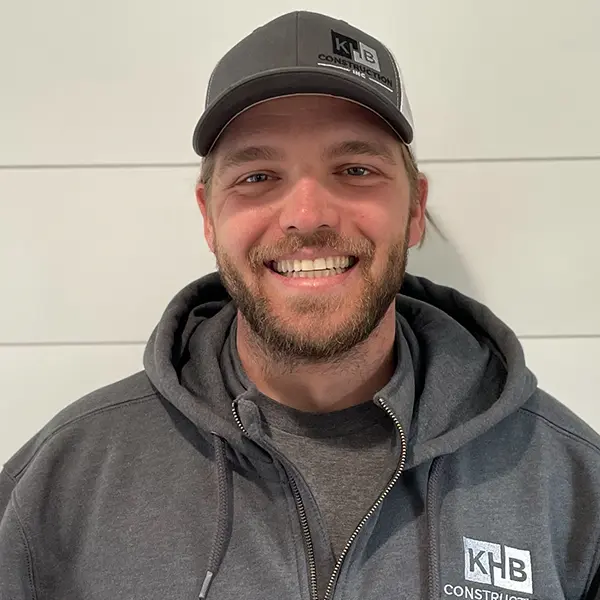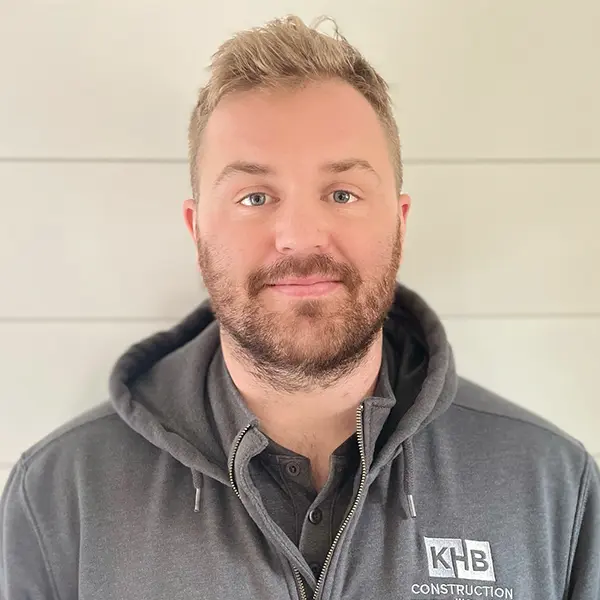 Pleasanton is a charming city known for its picturesque landscapes, vibrant community, and rich history. Nestled amidst rolling hills and vineyards, Pleasanton offers a perfect blend of suburban tranquility and urban conveniences. One of its prominent landmarks is the Pleasanton Downtown Historic District, a quaint area that exudes a delightful small-town atmosphere. Another noteworthy landmark is the Alameda County Fairgrounds, which brings together locals and visitors alike for a celebration of agricultural heritage, entertainment, and family-friendly activities. For those seeking a connection to nature, Pleasanton Ridge Regional Park stands as an oasis of trails and open spaces, offering stunning panoramic views of the surrounding valleys and hills. Pleasanton is also renowned for its strong sense of community, with events such as the First Wednesday Street Parties and the Friday Night Concerts in the Park fostering a sense of togetherness and camaraderie among residents.