If you're looking for a way to update your kitchen without spending a lot of money, shelving is the way to go. Cabinets can be expensive and often take up a lot of space. Replacing them with shelves will give you more room to work with and will make your kitchen look bigger. In this blog post, we will show you some gorgeous shelving ideas for kitchen that will level up your design!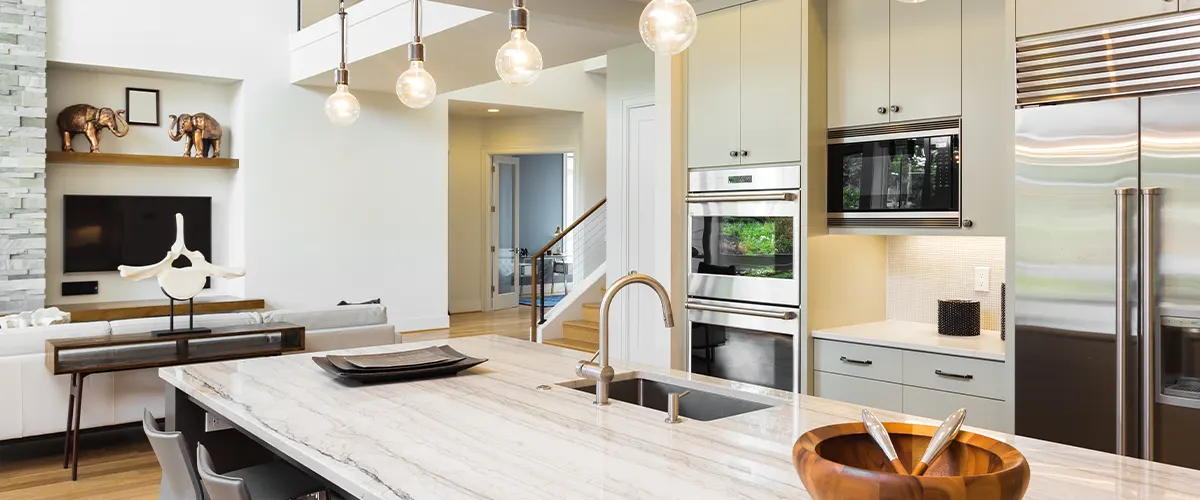 The Benefits of Using Shelves Instead of Cabinets in the Kitchen
If you're considering a kitchen remodel, you may be wondering whether to use shelves or cabinets. While cabinets are the traditional choice, more and more homeowners are opting for shelves instead. Here are some of the benefits of using shelves in the kitchen, instead of using upper cabinets on an entire wall in your large kitchen:
One of the main benefits of using kitchen shelves instead of cabinets is that they offer more visibility. With cabinets, everything is hidden away behind closed doors, so you can't see what you have at a glance. With wooden shelves, everything is on display, so you can easily see what you have and find what you're looking for. This is especially beneficial if you have a small kitchen, as it can help make the space feel larger and more open.
Another advantage of open shelves is that they're easier to organize than cabinets. Cabinets can be deep and hard to reach into, so it's easy for things to get lost in the back. Shelves, on the other hand, offer a flat surface that makes it easy to keep things tidy and organized. You can also use baskets and bins on shelves to further help with the organization of your kitchen essentials aside from shelving space.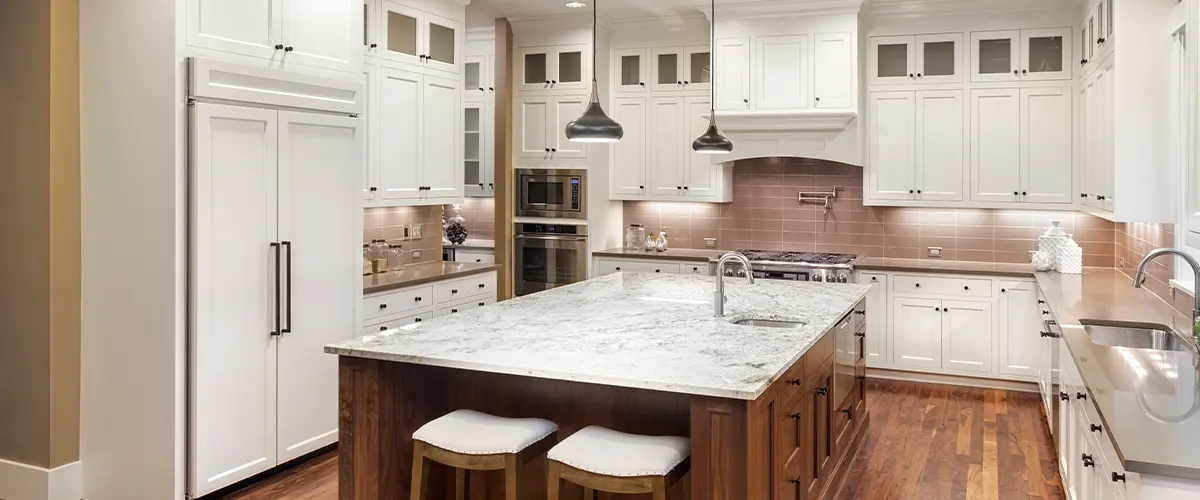 Wooden shelving is also usually less expensive than cabinets, so if you're on a tight budget, it may be the better option for your kitchen remodel. You can save even more money by opting for simple floating wood shelves rather than custom built-ins. In some instances, just a single shelf versus a kitchen cabinet can make wonders for your kitchen remodeling cost.
4. Increased Storage Options
One of the biggest benefits of using shelves instead of cabinets is that you have more storage options. With cabinets, you're limited to whatever space is behind the doors. But with a natural wood open shelf, anything goes! You can store things in the open where they're easy to see and reach, or get creative with baskets and bins to maximize space.
Reclaimed wood cabinets can sometimes make a kitchen feel cluttered and heavy. Shelves, on the other hand, offer a light and airy look that can brighten up even the smallest cooking space. Plus, they provide a blank canvas that allows you to really show off your personal style with décor and accessories.
6 Kitchen Shelving Ideas That Will Maximize Your Storage Space
If you're like most homeowners, you likely find yourself needing more storage space in your kitchen. You're not alone; lack of storage is one of the top complaints among homeowners. Luckily, there are a few simple kitchen shelving ideas that can help you make the most of the space you have. Read on for three Shelving Ideas that will help you maximize your kitchen storage.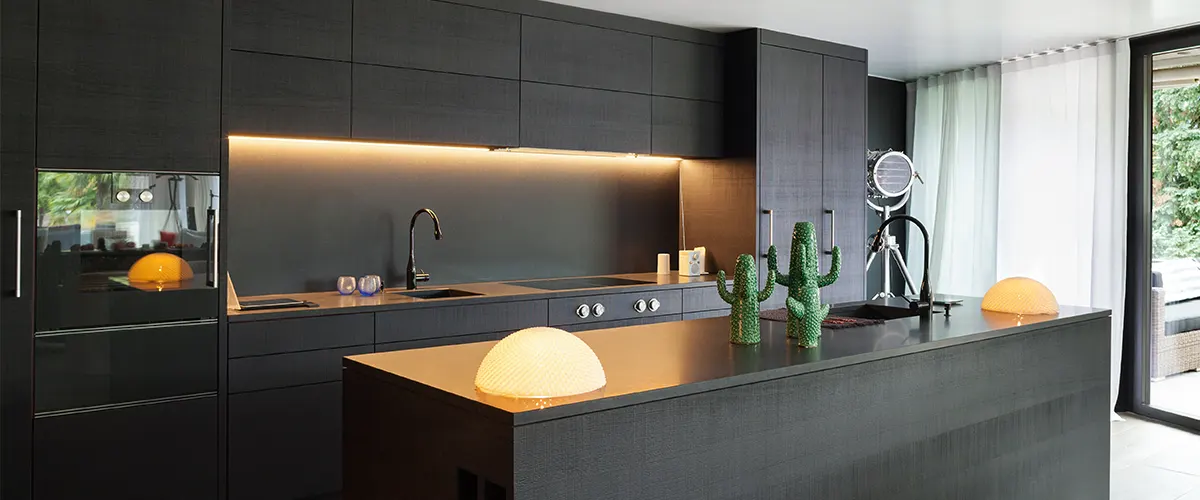 Shelving Idea #1: Install Floating Shelves
One of the best ways to make use of unused wall space is to install floating shelves. Floating shelves are simple shelves that attach directly to your wall and don't take up any floor space. They're perfect for storing dishes, spices, or any other items that you need quick and easy access to. Plus, they can add a touch of style to your kitchen.
Shelving Idea #2: Add a Shelf to Your Cabinets
If your cabinets don't go all the way up to the ceiling, adding a shelf or two can give you some much-needed extra storage space. This is a great place to store those items that you don't use very often, such as serving platters or holiday dishes. Just be sure to use sturdy brackets or hooks to support the weight of the items you're storing.
Shelving Idea #3: Hang Pots and Pans from a Rack
If your pots and pans are taking up valuable cabinet space, consider hanging them from a pot rack instead. Pot racks come in all shapes and sizes, so it's easy to find one that will fit your needs. Plus, hanging your pots and pans from a rack frees up valuable cabinet space for other items. Win-win!
Shelving Idea #4: Cabinet Door Shelves
If your kitchen cabinets are cluttered and disorganized, consider adding cabinet door shelves. These handy shelves attach directly to the inside of your cabinet doors, giving you extra storage space without sacrificing any counter or floor space. They're perfect for storing everything from spices and canned goods to cleaning supplies and dish towels.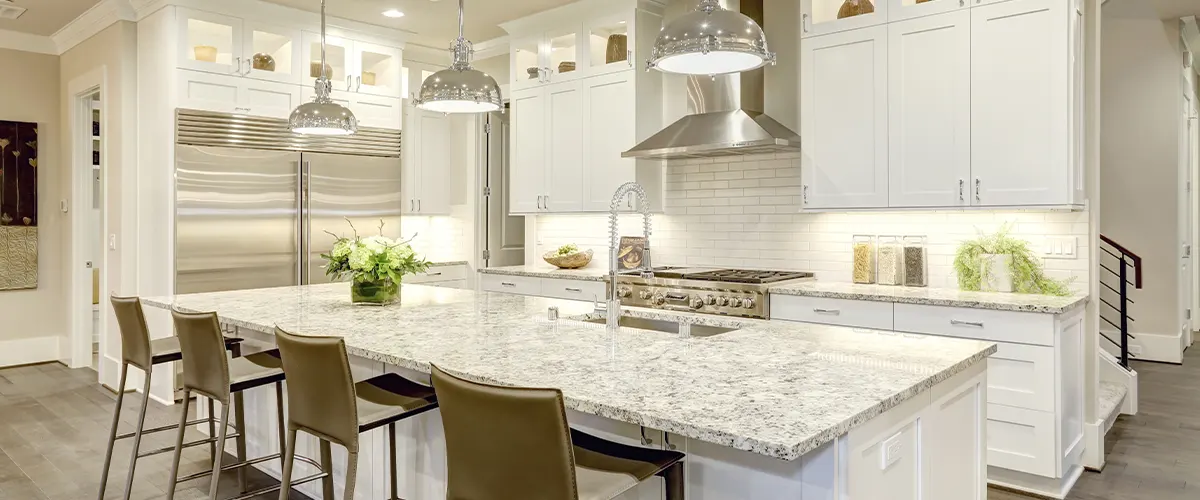 Shelving Idea #5: Corner Shelves
If you have empty corner space in your kitchen, make good use of it with corner shelves. Corner shelves are great for storing things like cookbooks and small appliances that you don't use every day but still need quick access to. Just be sure not to overload them; too much weight on corner shelves can cause them to become unstable and even fall off the wall entirely.
Shelving Idea #6: Rolling Shelves
If your kitchen doesn't have a lot of counters or cabinet space, rolling shelves can be a lifesaver. They're perfect for storing everything from food prep items and utensils to pots and pans. And because they roll on wheels, they're easy to move around as needed; just roll them out when you need them and roll them back into place when you're done.
If you're in the market for a kitchen upgrade, consider shelving as one of your first steps. Not only does it provide valuable storage space, but well-styled shelves can also be beautiful additions to your kitchen. We hope these ideas have inspired you to try out some new looks in your own kitchen, but if you need more, you can always check out NKBA's website. If you need help getting started, get in touch with us – we would be happy to assist you!