The Best Bathroom Remodeling Companies In Stockton
Interested in starting your bathroom remodeling in Stockton? This guide will walk you through the best companies in the area!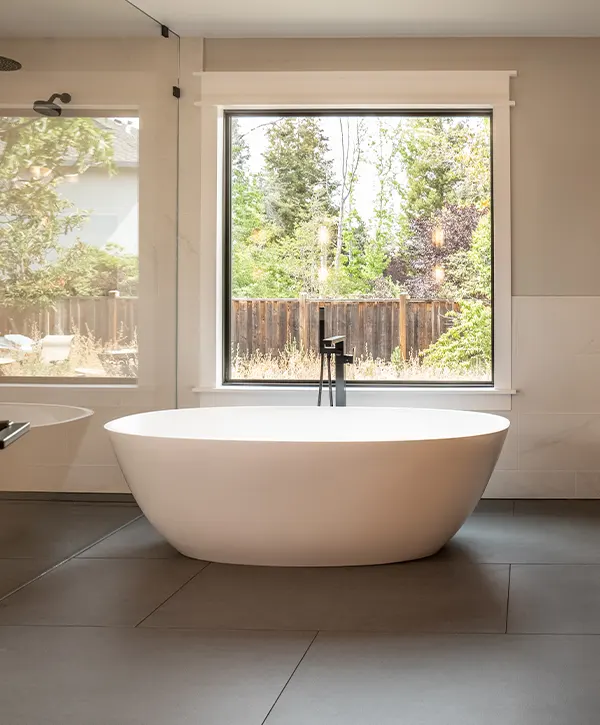 Look no further than KHB Construction for all your bathroom remodeling needs in Stockton. We are passionate and committed to our work, striving to create exceptional renovations that enhance the quality of life in the community.
Don't settle for anything less than the best. To help you find a reliable home improvement contractor for this critical job, here we have gathered some of the most experienced and talented bathroom remodelers in this city: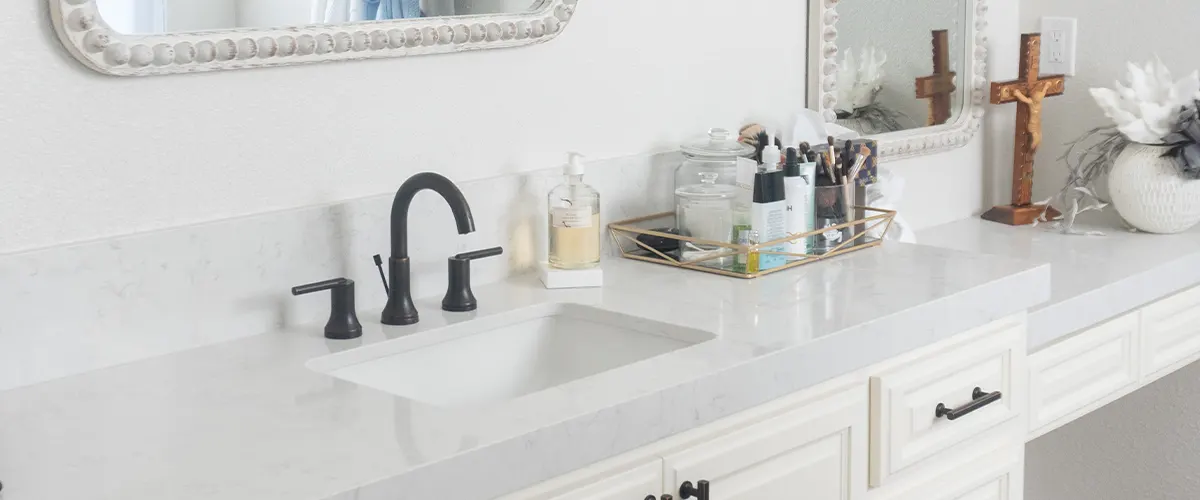 Starting With KHB Construction
Our mission is to revolutionize the construction industry by offering extraordinary, creative services that exceed customer expectations. We know homeowners can be hesitant of hired contractors; however, we are devoted to building trust through our dependable practices and outstanding results!
If you're looking to a make your remodeling process smooth, look no further than KHB. Not only do we handle all the paperwork and materials, but you maintain control of every step of the way! With our fast turnaround times and utmost accuracy on each task, there's no need to compromise quality when it comes to your renovations – experience stress-free remodeling today with KHB!
If you're considering revamping your kitchen, KHB is the perfect partner! Our team provides remarkable services – ranging from minor adjustments to extensive renovations. We take pride in our top-notch craftsmanship and outstanding customer service; so you can rest assured that all of your questions will be answered promptly during the renovation process. And because we are wholly dedicated to delivering results beyond expectations, previous clients have been left delighted that they chose KHB for their project!
This is an excellent contractor to work with! My family and I worked with KHB to complete a number of projects for a recently purchased home. Let me highlight our experience:
1. Ryan was on time for the initial bid walk-through and provided the quote on-time as promised during the meeting. That's rare in this business. We had several bids from other contractors either come much later or not arrive at all.
2. Their pricing was very fair and the contract process was detailed and easy to complete online.
3. The crew arrived on time to start the project and kept us informed throughout the process, which took a month to complete. Special thanks here to Doug, who was just an awesome site manager to work with all around. I wish every site manager in the construction industry was like Doug.
4. The quality of the work was wonderful and we have no complaints about the end result.
5. Working with Bobby to handle payments was great as well. Very helpful and easy to get in touch with.
One more thing I should add is they managed all of the communication, updates and change orders though an app, which was a very easy way to keep tabs of everything in one easy to reference place.
We're extremely happy clients and we look forward to working with Ryan,
Doug, Bobby and the rest of the team again for our next project!
For any residential or commercial project in Stockton, Philips Construction is the remodeling company of choice. With its abundance of know-how and many successful projects under its belt, this team stands ready to ensure that your venture will be professionally handled from start to finish – ensuring you'll ultimately feel delighted with the outcome!
Phillips Construction is an exemplary firm that sets itself apart from the competition with its efficient management style and dedication to client involvement. Not only are their results truly remarkable, but they have a skilled team of specialists in all aspects of construction guaranteeing successful projects every time. Unlike many other companies who may employ "jack-of-all-trades" workers, Phillips Construction has experienced staff members devoted to each field ensuring high-quality work and expectations exceeded on every project!
The result is an efficiently skilled project team that will expedite the completion of the construction process, while simultaneously minimizing potential delays.
Phillips Construction did a phenomenal job in our home! They took on several projects, the biggest of which was a complete fireplace rehab – they built and installed floating shelves with lighting, cabinetry, and floor-to-ceiling stonework. They also installed a barn door, moved electrical, and did drywall repair. Every aspect of their work is top notch and I especially appreciated their ongoing communication and commitment to doing the job right. Shelley, Joe, Norman, Javi, Jason, and Kris were such a pleasure to work with. They also showed up on time, were so respectful of our home and left it just as clean as it was when they came in. I would use Phillips Construction again in a heartbeat!
JC Construction & Renovations INC
JC Construction & Renovations INC has been a pillar of trustworthiness in Stockton for many years. They specialize in superior kitchen and bathroom makeovers, guaranteeing the perfect end result with their team of knowledgeable professionals. If you're looking to transform your space into something more special, then look no further than JC Construction & Renovations INC!
Experienced in kitchen and bath remodeling, their team is well-versed to customize your house into the home of your dreams. Knowing that each property requires personalized attention, they provide services tailored not only to fulfill your wishes but also match within any budget – guaranteeing a perfect fit for every project!
The owner and his employees were amazing throughout the whole process. Thank you again I will definitely hire you again for my next project.
Home Savers Painting And Construction
Investing in your home can be an intelligent step for both its aesthetic beauty and potental resale value. When you don't have the capacity to manage these projects yourself, Home Savers Painting And Construction LLC is a great choice that provides rapid yet cost-effective services aimed at enhancing Stockton residences! Our solutions will help make your house look spectacular than ever before.
This team of expert contractors will make sure that your house looks perfect without requiring a ton of work from you. Dedicated to providing exceptional service at an unbeatable rate, they strive to help everyone realize their dream home with minimal effort and expense.
Home Savers Painting and Construction is a leader in the contracting industry, having honed their skills over many years. They commit to using only the highest-quality materials for all renovation projects, ensuring that you get an unparalleled result every time. Furthermore, Home Saver's team members will be there with you from start to finish – dedicatedly helping turn your dream into reality; regardless of how ambitious it might seem!
Home Savers painted the interior of my condo and after a day my power went out in the kitchen area and I called Derek to see if he knew a electrician because mine was out of state. Derek got right back to me letting me know that he would bring someone by and he came as promised with his electrician, and even went on a dry run to home depot but my power is back up and running !! I'm so thankful for Home Savers help with getting all my home repair needs done!! I don't call around I just call Home Savers!!And I get quick professional service without the run around and reasonable prices!! Derek I appreciate everything you do!! I know you are a busy man but you always fit me in and make sure I'm straight. you are appreciated!!
Get Started On The Upgrade You Deserve The Most
If you're ready to have the best remodeling company on your side, call us at (209) 620-0068 and discuss your bathroom remodeling in Stockton, directly with the owners of KHB, Bobby and Ryan! Or click the button below for a free quote, and we'll personally call you as soon as possible!