The Best Home Additions in Stockton, CA
Experience the transformation of your home with a high-quality addition from KHB Construction.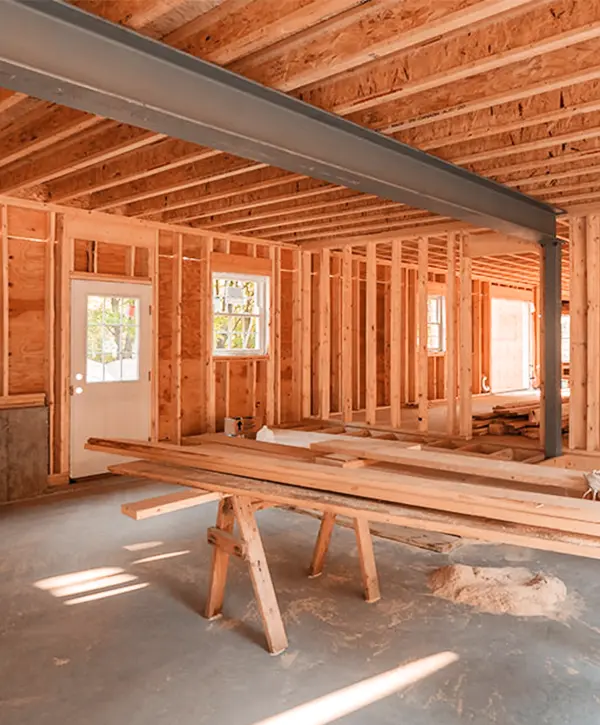 A home addition not only provides much-needed extra space but also significantly enhances the value of your property. Choosing a professional contractor ensures precision, compliance with local building codes, and optimal use of your investment.
Our team at KHB Construction, with three licensed in-house general contractors, brings over 50 years of combined building experience to your project. Our 20+ years of creating dream baths, kitchens, and homes, along with our on-site project manager, guarantee a standard of excellence.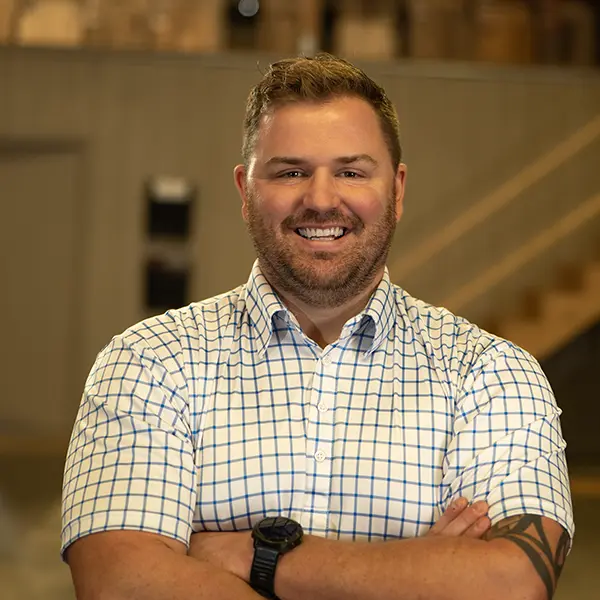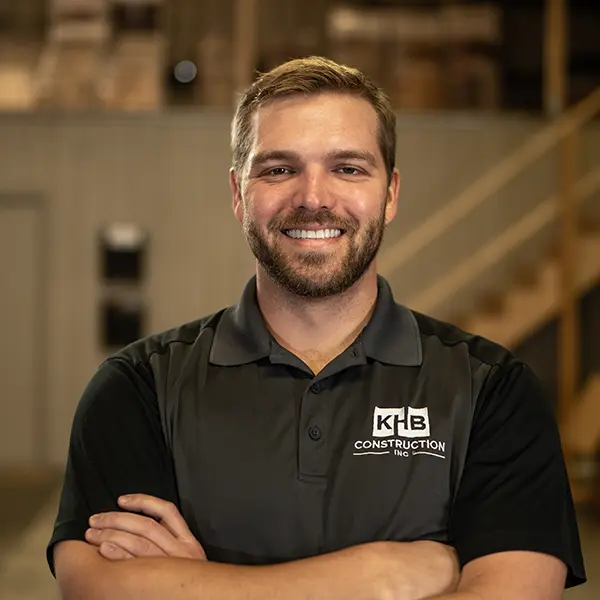 Bobby and Ryan, the owners of KHB Construction.
Hi, we're Bobby and Ryan, the owners of KHB Construction. With 400+ remodels completed and 50+ years of combined contracting experience, we're here to change the remodeling game and bring California's remodeling scene to a higher standard level. You get to enjoy complete design-build services that cover the entire remodeling process, so you can benefit from excellent results with every project.
Choosing KHB Construction: The Gold Standard in Home Additions
When opting for KHB Construction, you're embracing half a century of contracting expertise. We are committed to delivering exceptional workmanship, adhering to reliable timelines, and offering complete design-build services. Our status as a Google Guaranteed business and NKBA member further underscores our professionalism and commitment to quality.
Partner with us to unlock:
Hear It From Our Satisfied Clients
Explore below the authentic testimonials from our happy clients, speaking volumes about our workmanship and commitment to excellence in home additions in Stockton, CA.
Trustworthy contractors are hard to come by but Ryan and his team at KHB followed through from start to finish they kept us informed through the whole process and kept the work on schedule.
We were really impressed with the service they offered us and are in love with our new master bathroom. We can't thank the team enough!! I'd 100% recommend KHB to anyone looking to transform their home into their dream home!
How do I even begin to say how pleased I am with the workmanship and professionalism that Ryan and KHB provided. From beginning to end everything went smoothly and we are 100% satisfied with the work that was done. The employees are also professional, knowledgeable, and friendly. Any questions I had along the way they answered.
Everyone was always up to date on what was happening and when. I would highly suggest them to anyone needing construction of any kind done on their home. Thanks again KHB.
Common Home Additions In Stockton, CA
At KHB Construction, we specialize in a variety of home additions tailored to your unique needs and preferences. Here are some of the most common home additions we execute for our esteemed clients in Stockton, CA.
Home Additions - Sunrooms
Sunrooms are a desirable addition for Stockton residents, offering a serene space to enjoy California's abundant sunlight and picturesque landscapes. They provide a versatile, light-filled room for relaxation, entertainment, or even a workspace, boosting your home's functionality. Apart from aesthetic appeal, sunrooms significantly increase your property's value.
Choose KHB Construction for your sunroom addition, leveraging our expertise in customized design, superior materials, and exceptional service. With our Google Guaranteed business status, NKBA membership, and a consistent history of satisfied clients, we ensure that your sunroom addition will be a seamless blend of quality, beauty, and functionality.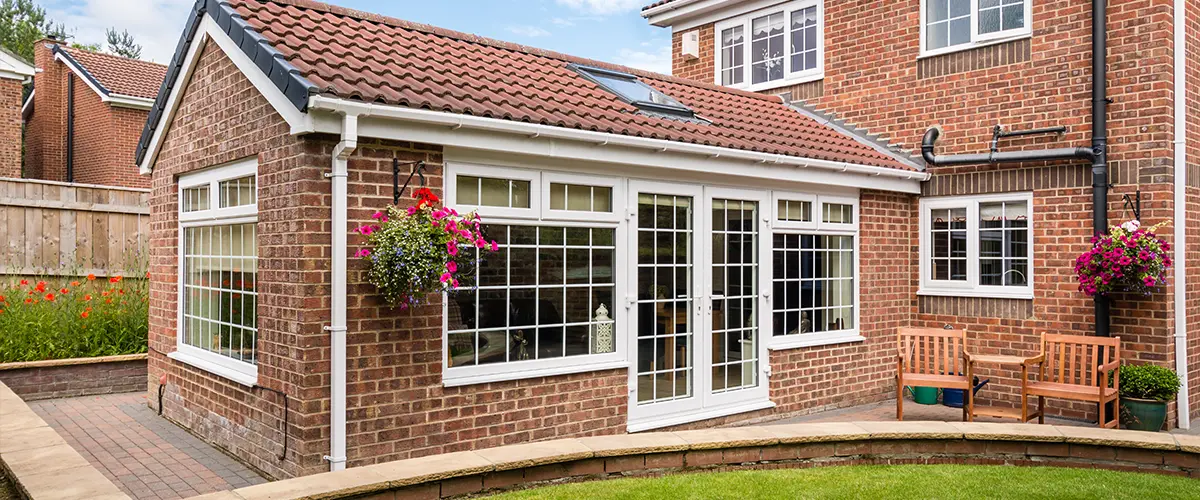 Home Additions - Bedrooms

Expanding your home with an extra bedroom in Stockton can cater to your growing family needs, provide a dedicated space for guests, or serve as a personalized home office. This enhancement not only elevates your living experience but also significantly boosts your property's worth.
At KHB Construction, we can deliver a seamless, stress-free construction process, culminating in a premium-quality bedroom addition that perfectly aligns with your needs and aesthetic preferences.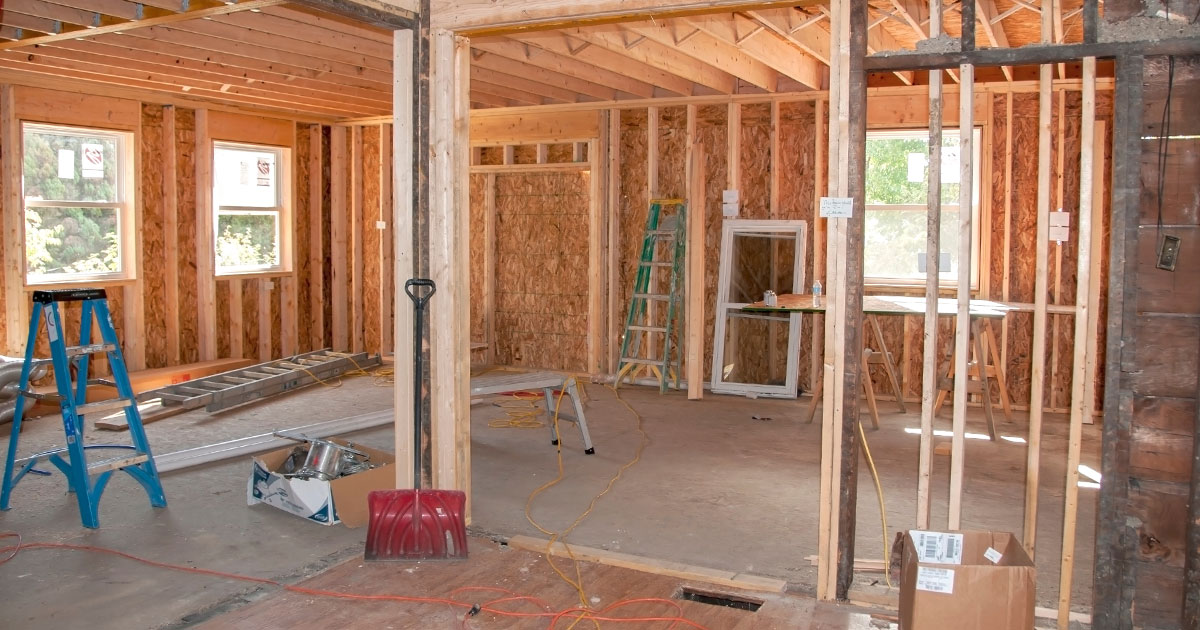 Adding a garage to your Stockton home offers practical benefits like secure vehicle storage and enhanced property value. Plus, it provides extra space for a workshop, storage, or even a home gym. In Stockton's diverse climate, a garage safeguards your vehicles from weather extremes.
KHB Construction, with its broad experience and professionalism, ensures a hassle-free garage addition process. We provide customized designs, high-quality materials, and a commitment to timelines. Trust our Google Guaranteed team to flawlessly transform your vision into a functional and aesthetically pleasing garage addition that fits seamlessly with your existing home structure.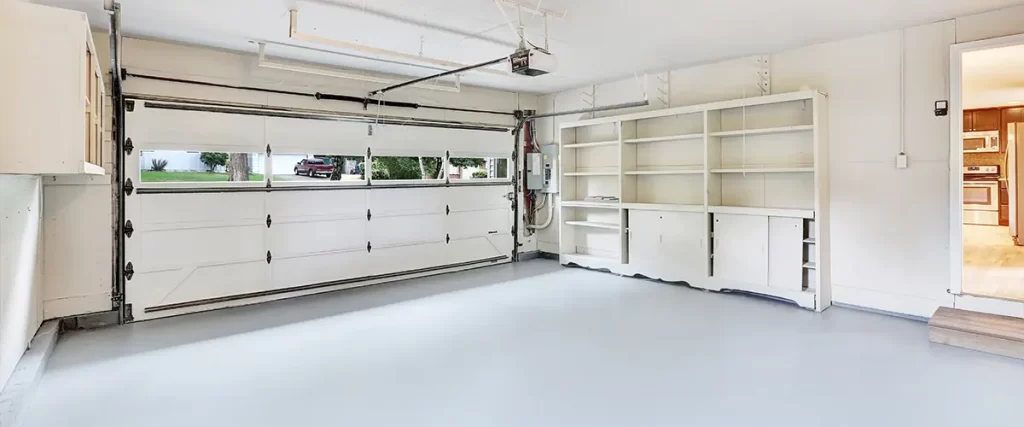 Home Additions - Kitchen Bump-Outs
Enhancing your Stockton home with a kitchen bump-out provides the ideal solution for expanding your culinary space without the need for a full-scale renovation. This subtle extension can accommodate additional storage, larger appliances, or even an informal dining area, significantly improving both your kitchen's functionality and your home's overall value.
When you choose KHB Construction for this project, you partner with an experienced team renowned for delivering exceptional quality and adhering to reliable timelines.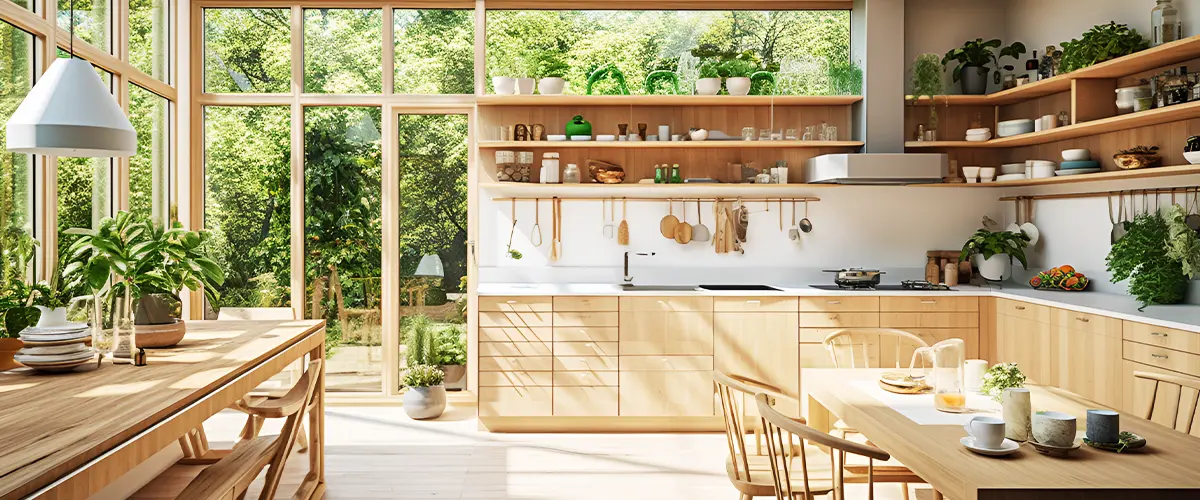 Bathroom Expansions as Home Addition
Opting for a bathroom expansion in your Stockton home brings numerous benefits. It offers a luxurious space for relaxation, accommodates multiple users, and significantly enhances your property's value.
Whether you desire a spa-like retreat or a practical multi-use bathroom, our professional team can deliver. We uphold the highest standards of quality, ensuring your bathroom expansion is a seamless blend of functionality and aesthetic appeal. Trust us to transform your vision into a reality, enhancing your lifestyle in Stockton.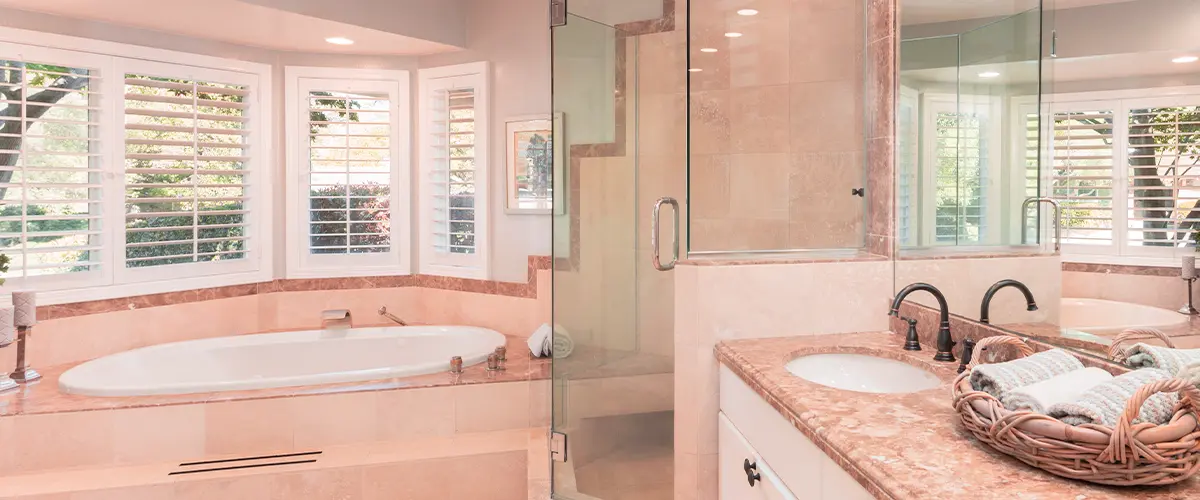 Other home additions to consider if you live in Stockton, CA:
Experience Our Unique Three-Step Approach to Home Additions in Stockton
Embarking on a home addition project with KHB Construction is a journey that unfolds in three simple, yet quintessential stages. Our process is designed to maximize your satisfaction while ensuring a seamless and stress-free experience.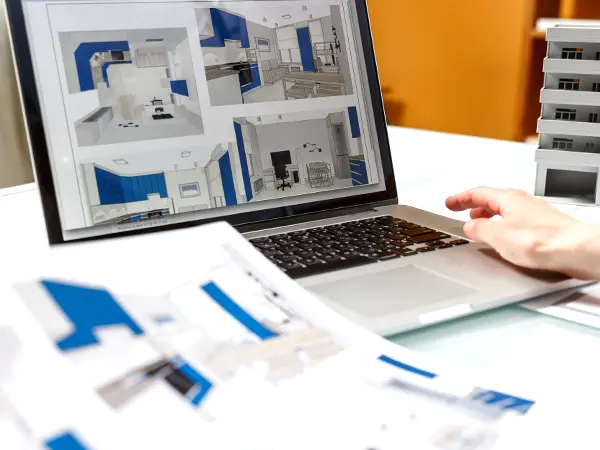 We begin by working closely with you, understanding your vision and specific needs, and tailoring a design that encapsulates them.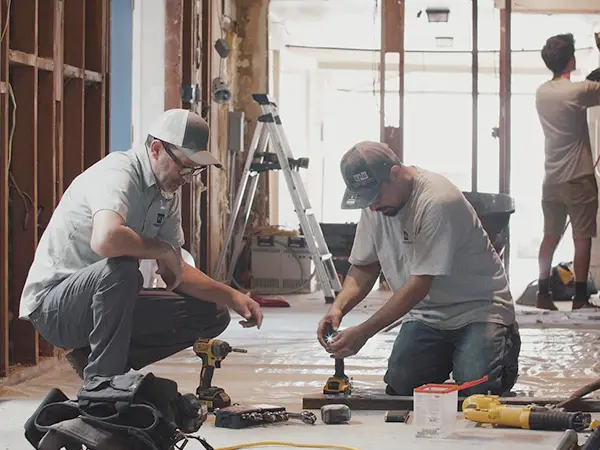 Our team of licensed contractors brings your customized design to life, ensuring superior quality and adherence to timelines.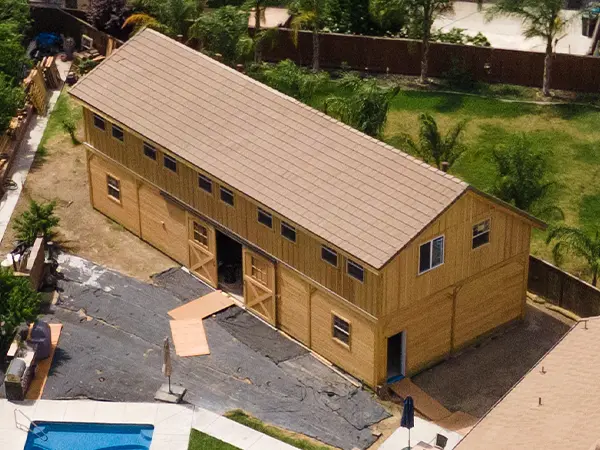 Once completed, all that remains is for you to enjoy your beautiful, value-adding new space, crafted with love by KHB Construction.
FAQs About Home Additions In Stockton, CA
The ideal home addition depends on your unique needs and desires. Whether you need more living space, desire a luxury upgrade, or wish to increase your home's value, there are several options.
An extra bedroom can accommodate a growing family, a home office caters to remote work needs, while a kitchen bump-out enhances your culinary space.
Always consider your lifestyle, family size, and local real estate trends when deciding on the best addition for your Stockton home. KHB Construction specializes in all these and more, ensuring a flawless execution of your vision.
The most affordable home addition largely depends on your specific needs and the home's existing structure. However, generally, garage conversions, bump-outs, or basement remodels tend to be cost-effective options. These utilize existing spaces to create additional living areas without extensive construction work.
At KHB Construction, we provide customized, budget-friendly solutions without compromising on quality, ensuring your home addition not only meets your needs but also adds value to your property.
A home extension refers to enlarging an existing room or space, such as expanding your kitchen or living room. In contrast, a home addition involves creating new square footage, like adding a new bedroom or garage.
While both can enhance your home's value and functionality, a home addition offers more significant transformation, providing entirely new spaces tailored to your needs.
Choosing between the two depends on your lifestyle requirements, budget, and property space. KHB Construction excels in both, offering customized solutions for home additions in Stockton to meet diverse homeowner needs.
Adding an extra bedroom significantly increases your home's value, making it a worthwhile investment. This addition benefits growing families and homeowners who frequently host guests.
In the competitive Stockton housing market, properties with additional bedrooms gain an edge, attracting a wider pool of potential buyers. With KHB Construction, you can rely on high-quality workmanship and a smooth construction process for your bedroom addition project.
Why Choose KHB Construction for Your Home Additions in Stockton?
Choosing KHB Construction for your home additions in Stockton is a step towards excellence, quality, and unmatched professionalism. We are committed to making your dream home a reality. Here is why we are the best choice:
With over 50 years of combined contracting experience, we bring a wealth of knowledge and skills to the table.
We have 20+ trusted and vetted partners to ensure seamless execution of your project.
We respect your time and maintain a strict adherence to schedules, making us a reliable partner in your home addition projects.
Start Your Home Addition Journey with KHB Construction
To start your journey with KHB Construction and transform your Stockton home, reach out to us today. Call us at (209)-528-0255 and let us provide you with a comprehensive consultation and a detailed quote. We look forward to helping you create the home of your dreams with our superior home addition services.
KHB Construction and Ryan Kelly built us 4 custom free standing stained redwood fence panels! Ryan worked with us through the entire process to ensure the fence panels matched our vision. Thank you and we love them!!
We're very happy with our addition. It turned out beautiful. KHB is reliable. They finished the project on time and as promised. Everyone we encountered were very professional and friendly. We highly recommend and would use them again.
Other services You Might Be Interested In
Stockton, CA, is a vibrant city brimming with historical significance, diverse cultures, and natural beauty. It's renowned for its picturesque waterfront, the iconic Weber Point, and the historic Bob Hope Theatre. The city is also home to the University of the Pacific, known for its stunning architecture. Stockton offers a rich tapestry of cultural experiences from the Haggin Museum, showcasing local history and art, to the interactive Children's Museum of Stockton. Whether strolling in the lush Pixie Woods or exploring the unique Miracle Mile, Stockton delivers a dynamic blend of urban energy and relaxed Californian lifestyle.