The Best Bathroom Remodeling Companies In Tracy
Interested in starting your bathroom remodeling in Tracy? This guide will walk you through the best companies in the area!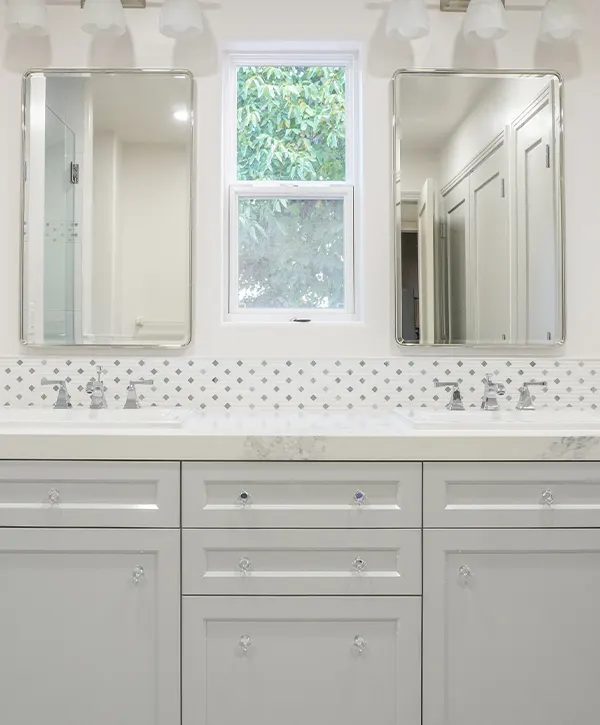 Your home is your sanctuary, and it deserves the finest care. That's why KHB Construction should be at the top of your list for bathroom remodeling in Tracy. Our team invests back into our community by providing quality renovations that give homeowners a sense of pride. Of course, we're not the only great option when it comes to contracting companies in Tracy who can do wonders with their projects! There are plenty more stellar contractors like us here who have a genuine passion for helping out local residents – so here's a list of the best bathroom remodelers in town: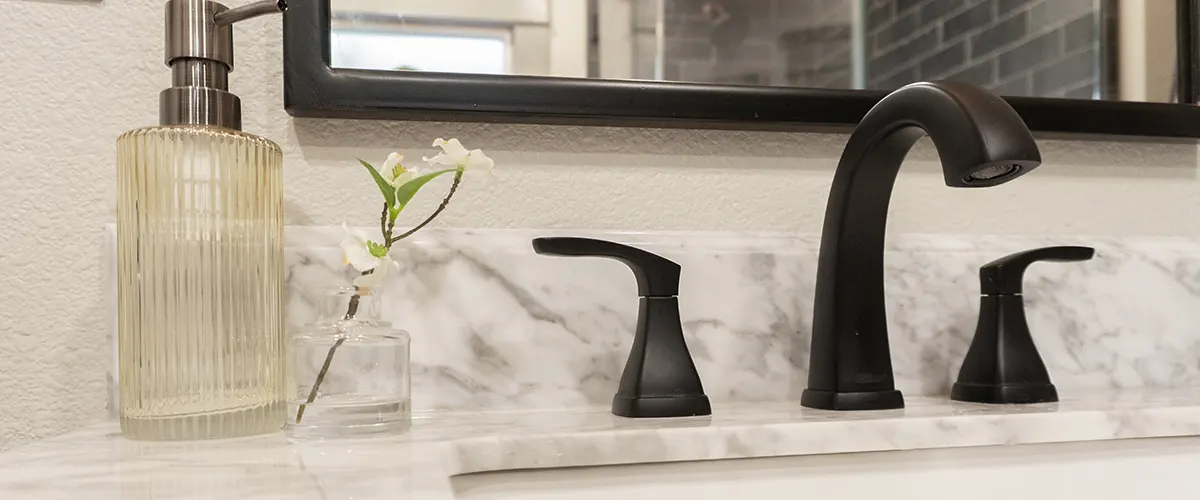 Starting With KHB Construction
Unlike other construction companies, we set ourselves apart through our cutting-edge outlook and incomparable work. Homeowners typically have a bad association with contractors, but our team is devoted to changing this by surpassing all expectations on each project.
KHB is different – we excel in making your remodeling experience stress-free and easy as pie. We handle all the paperwork, materials, design, layout, and building while keeping you in full control of your project at all times. Plus, we treat every aspect of your new space with maximum efficiency.
With KHB, you have the freedom to determine how much of an upgrade your bathroom needs. Whether it be a minor touch-up or a full transformation – we can help you reach its utmost potential! Worry not; our experienced craftsmen will ensure excellence in all areas while maintaining transparency throughout the entire process if any questions come up. People who've already tried us know that what makes working with us so beneficial is that we deliver on every promise made!
This is an excellent contractor to work with! My family and I worked with KHB to complete a number of projects for a recently purchased home. Let me highlight our experience:
1. Ryan was on time for the initial bid walk-through and provided the quote on-time as promised during the meeting. That's rare in this business. We had several bids from other contractors either come much later or not arrive at all.
2. Their pricing was very fair and the contract process was detailed and easy to complete online.
3. The crew arrived on time to start the project and kept us informed throughout the process, which took a month to complete. Special thanks here to Doug, who was just an awesome site manager to work with all around. I wish every site manager in the construction industry was like Doug.
4. The quality of the work was wonderful and we have no complaints about the end result.
5. Working with Bobby to handle payments was great as well. Very helpful and easy to get in touch with.
One more thing I should add is they managed all of the communication, updates and change orders though an app, which was a very easy way to keep tabs of everything in one easy to reference place.
We're extremely happy clients and we look forward to working with Ryan,
Doug, Bobby and the rest of the team again for our next project!
At Custom Cuts Construction, we prioritize our client's satisfaction above all else! Our team of experienced Northern California general contractors takes pride in delivering superior services every time. We build strong relationships with our customers to ensure a remarkable construction experience — one that produces valuable and lasting results. Excellence is the cornerstone of everything we do; join us as we continue paving roads toward success!
By exceeding customer expectations and delivering quality performance in every aspect of the construction process, they are dedicated to creating strong relationships with all their customers and earning their trust.
After a couple of months we discovered these folks. The repairs were completed about 5 months ago. Now to my experience with these folks.
Quality:
Absolutely 1st grade. I am not sure how it could have been any better.The worksmanship is a pleasure.
Professionalism:
Exceptially good. They did what they said they will, on time.
Customer Service/Responsiveness:
Last week we had a minor issue with one of the electrical recepticales which was installed. I called Alicia at the office, she had someone onsite within two hours and the issue was taken care of in 15 minutes. The technician was very professional, respectful and clearly knew what he was doing.
It's been a pleasure to work with this team. I would recommend them without any hesitation.
For nearly three decades, CK Construction has been transforming Tracy homes with their kitchen and bathroom remodeling services. Moreover, they also serve Stockton, Manteca, Modesto and surrounding areas as well! Working directly with the owner throughout your entire renovation project at CK Construction guarantees that all details are exactly tailored to you – delivering maximum value for both your home and future years of joyous living.
We hired CK Construction to do a whole home tile floor install. Chris, the owner, was fantastic throughout the whole project. Extremely professional. Showed up on time every morning and gave us a plan for the day. As issues came, Chris would quickly come up with a plan to solve them. He worked with our timeline and completed a couple days ahead of the agreed date. We will be definitely hiring Chris again.
Henle Construction offers over two decades of professional remodeling services for Tracy, the San Joaquin Valley, and the East Bay Area. Rest assured that in terms of quality assurance, Henle holds true to their promise with a license from the California State Board of Contractors as well as being bonded and insured! Their employees are highly trained professionals who take pride in delivering exceptional craftsmanship – making them your go-to choice.
If you're longing for a captivating new look, an eye-catching statement of style, or dreamy kitchen and bathroom renovations – they are one the experts to help you make your vision come alive! They understand that quality is key to creating the perfect home design. That's why their team only uses top materials and experienced interior professionals on each project.
Henle Construction was by far the best experience for our bathroom and laundry room remodel. Tom and Tristan Henle have an abundance of construction knowledge and were very helpful with remodel suggestions, they made it all so easy. Right from the start, with the initial job bid to the color selections, cabinets, sinks, hardware, flooring and everything in between!! We were so pleased with the daily clean up and to have them check in on our concerns (not that there were any) though the whole process. We will definitely have them back again, thank you Tristan for your undeniable attention to detail and finish work!!
Gabbert Construction, Inc.
Since 1983, the Gabbert family has been providing stellar construction services and products to customers in Tracy. Carl Gabriel founded the business 35 years ago, with his son Adam joining full-time a decade later. Their team of highly trained carpenters has worked together for more than 15 years – ensuring that their clients receive only top-notch workmanship at all times! At Gabbert Construction Inc., they are devoted to giving you nothing but excellence every step of the way.
They are specialists in the construction industry and take immense pleasure in creating stunning yet functional residential or commercial spaces for our customers. Their projects often last several months, so you need to call ahead of time. They believe that their work contributes to raising a client's quality of life as well as increases their property value significantly.
This encounter happened about 3 years ago. My husband and I had a great first meeting talking over several remodeling ideas/repairs with Adam. He listened, gave advice, and was very personable. When we were done, I heard him say, "he'd get back to me." Well, I didn't hear back from him. As time passed, I became unhappy. I felt dismissed and that our time was wasted. A friend had recommended someone who was available. I ended up hiring them for the repairs, but not the remodeling. As usual, I wrote a review of my experience.
After writing the review, I was shocked to receive a phone call from Adam later. He had seen my (original review). He explained that he wasn't happy with it. I listened to him and responded back. Afterward, I realized that perhaps in my excitement of moving closer to my remodel goals, I didn't remember hearing ANY mention of "his bid would be in a FEW WEEKS." So the moral of this review is; it's crucial to clearly document, communicate, and listen carefully in any situation. Rather, it's as a customer, business owner, or in your personal life. I may still consider using Gabbert Construction in the future.
Get Started On The Upgrade You Deserve The Most
If you're ready to have the best remodeling company on your side, call us at (209) 620-0068 and discuss your bathroom remodeling in Tracy directly with the owners of KHB, Bobby and Ryan! Or click the button below for a free quote, and we'll personally call you as soon as possible!