The Best Home Additions in Tracy, CA
Expand your living space, enhance property value, and personalize your household aesthetic with a home addition.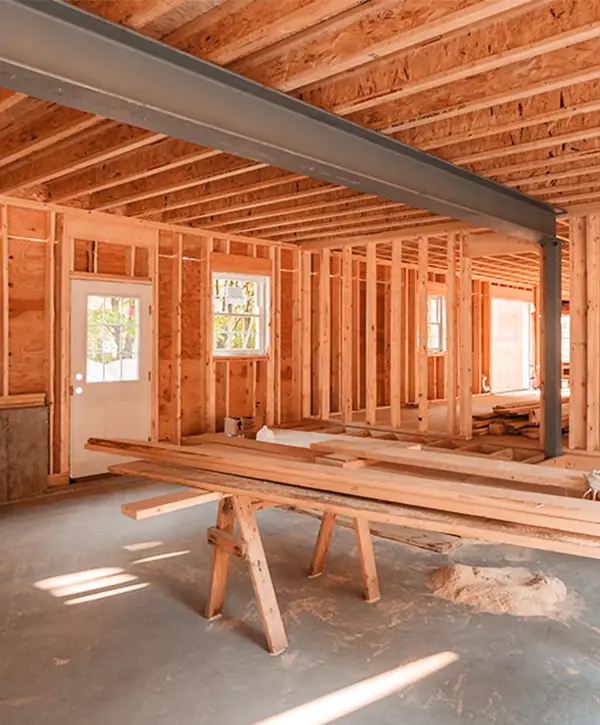 Home additions offer the perfect solution for growing families, those seeking additional space or simply looking to increase their home's value—trust in KHB Construction, your local professional contractor, providing home additions in Tracy, CA.
With our skilled and licensed in-house general contractors, you benefit from over 50 years of combined experience. Our expertise in designing kitchens, baths, and entire homes ensures your additions are not just functional, but are aesthetic masterpieces that elevate your living experience.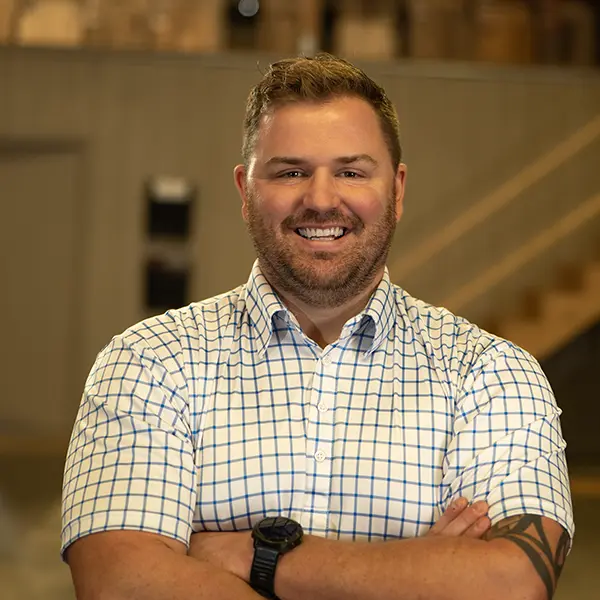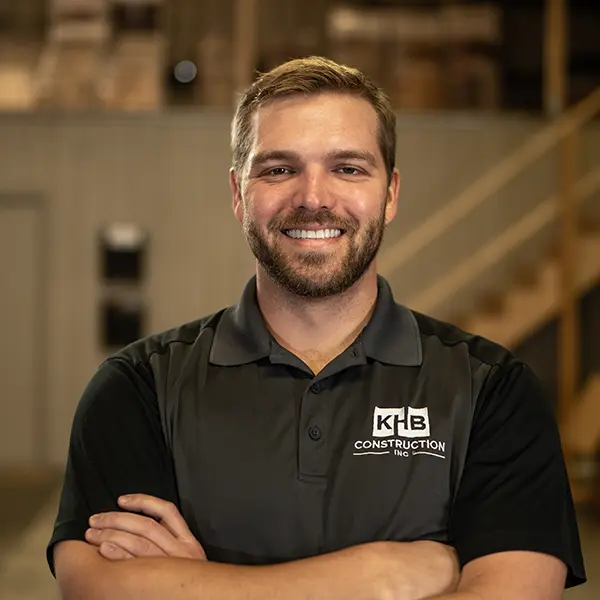 Bobby and Ryan, the owners of KHB Construction.
Hi, we're Bobby and Ryan, the owners of KHB Construction. With 400+ remodels completed and 50+ years of combined contracting experience, we're here to change the remodeling game and bring California's remodeling scene to a higher standard level. You get to enjoy complete design-build services that cover the entire remodeling process, so you can benefit from excellent results with every project.
Elevate Your Living Spaces with Premium Home Additions in Tracy, CA
At KHB Construction, we deliver excellence and precision in every home addition project. Our 20+ years of design experience, professionalism, and adherence to timelines set us apart. Our Google Guaranteed status and NKBA membership further testify to our commitment to quality service. Trust us to transform your home with unparalleled craftsmanship.
Partner with KHB Construction To Enjoy:
Testimonials of Exceptional Home Additions in Tracy, CA
Explore our reputation within the Tracy community through the words of our satisfied customers. Here are some of the glowing reviews we've received from our clients.
Trustworthy contractors are hard to come by but Ryan and his team at KHB followed through from start to finish they kept us informed through the whole process and kept the work on schedule.
We were really impressed with the service they offered us and are in love with our new master bathroom. We can't thank the team enough!! I'd 100% recommend KHB to anyone looking to transform their home into their dream home!
How do I even begin to say how pleased I am with the workmanship and professionalism that Ryan and KHB provided. From beginning to end everything went smoothly and we are 100% satisfied with the work that was done. The employees are also professional, knowledgeable, and friendly. Any questions I had along the way they answered.
Everyone was always up to date on what was happening and when. I would highly suggest them to anyone needing construction of any kind done on their home. Thanks again KHB.
Common Home Additions In Tracy, CA
Discover the popular home additions in Tracy, CA, that homeowners frequently opt for, ranging from kitchen expansions, bathroom upgrades, to full room additions, and second-story add-ons.
Sunrooms are a popular choice for home additions in Tracy, CA, offering a serene space to soak in the abundant California sunshine. With a sunroom, you invite the outdoors into your home, creating a tranquil environment to enjoy nature's beauty without leaving your comfort zone.
This versatile space can serve as a home office, a cozy family room, or a relaxing retreat that enhances your overall living experience. In addition to providing extra living space, sunrooms can increase your property's value and enhance its curb appeal. Trust KHB Construction to deliver a beautifully designed sunroom that caters to your unique needs and aesthetic preferences.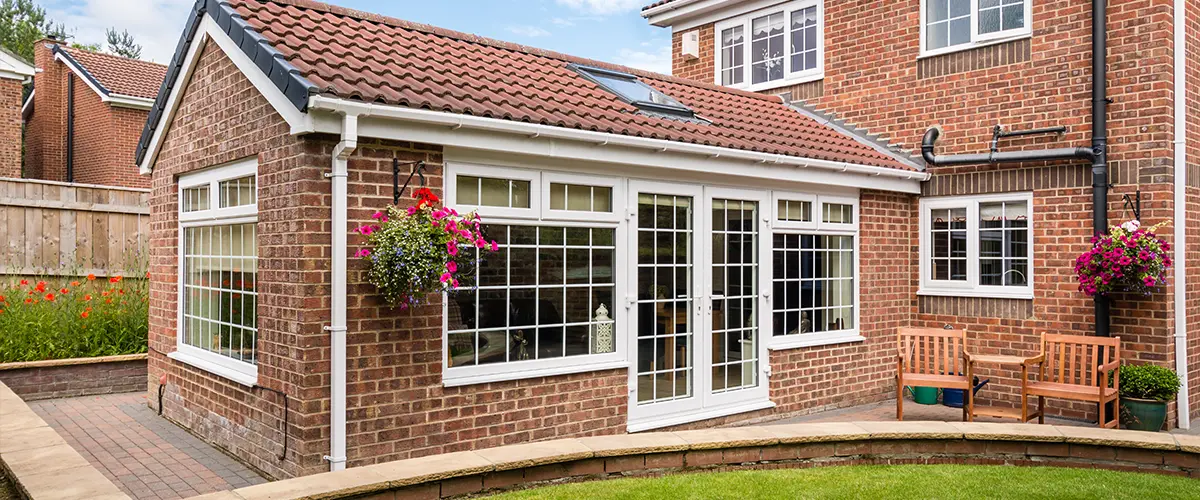 Need an extra bedroom in Tracy, CA? Trust KHB Construction to create perfect home additions tailored to your needs. An extra bedroom can serve various roles—a guest room, a home office, or a children's playroom. It not only provides the convenience of additional living space but also significantly boosts your property's resale value.
The versatility and functionality of an extra bedroom cater to evolving lifestyle needs, making it a valuable investment for homeowners. Live spaciously and comfortably with an extra bedroom addition from KHB Construction.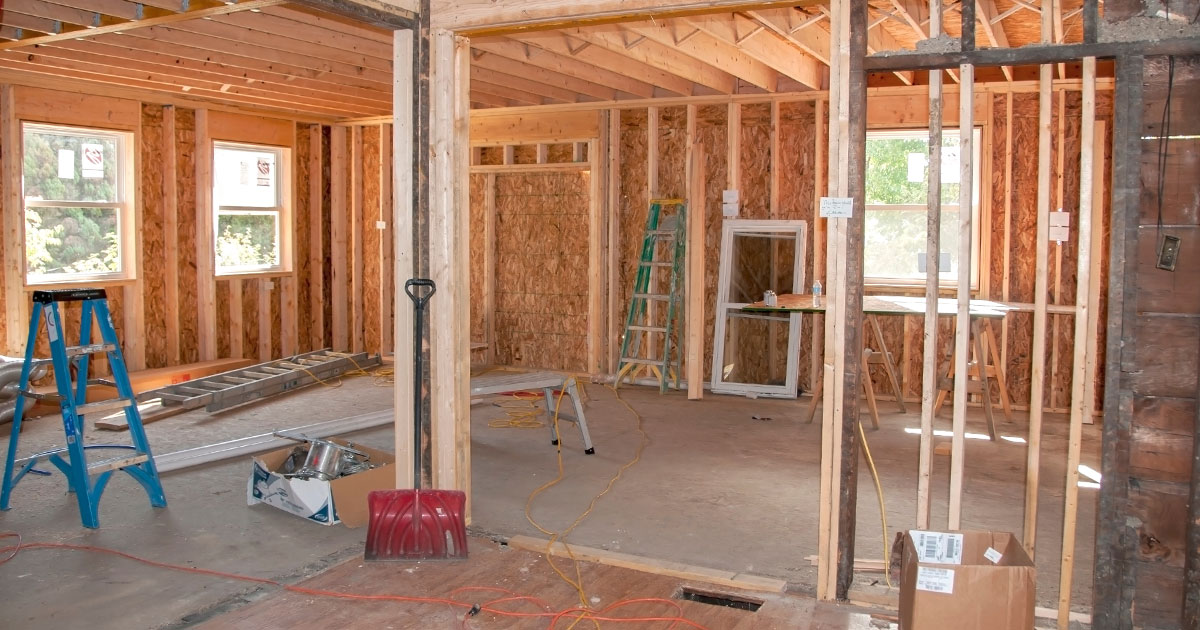 Garages are an essential component of modern living in Tracy, CA. They offer a secure space for your vehicles, protecting them from the elements and enhancing the longevity of your investment.
Beyond vehicle storage, a garage can serve as a versatile space for storage, an at-home gym, or a workspace for hobbies. It also adds to the resale value of your property, making it an excellent investment for homeowners. With KHB Construction, you get a garage that is designed and built with your specific needs and lifestyle in mind, adding convenience and value to your home.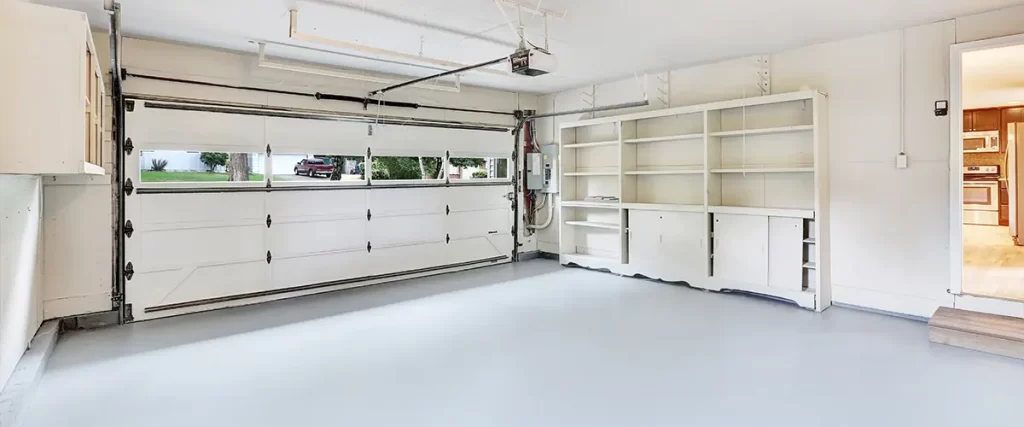 Home Additions - Kitchen Bump-Outs
Kitchen bump-outs are an ideal choice for home additions in Tracy, CA, particularly for homeowners seeking additional kitchen space without committing to a full-scale renovation. KHB Construction's expertise ensures your bump-out blends seamlessly with your existing structure, offering you extra square footage to accommodate your kitchen needs.
Benefits include spaciousness for enhanced kitchen functionality, accommodation for new appliances, or even space for an eat-in area. By expanding your kitchen, you elevate your cooking and dining experience, improving your home's overall appeal. Thus, a kitchen bump-out is not just an addition, it's an investment that adds value to your home in Tracy.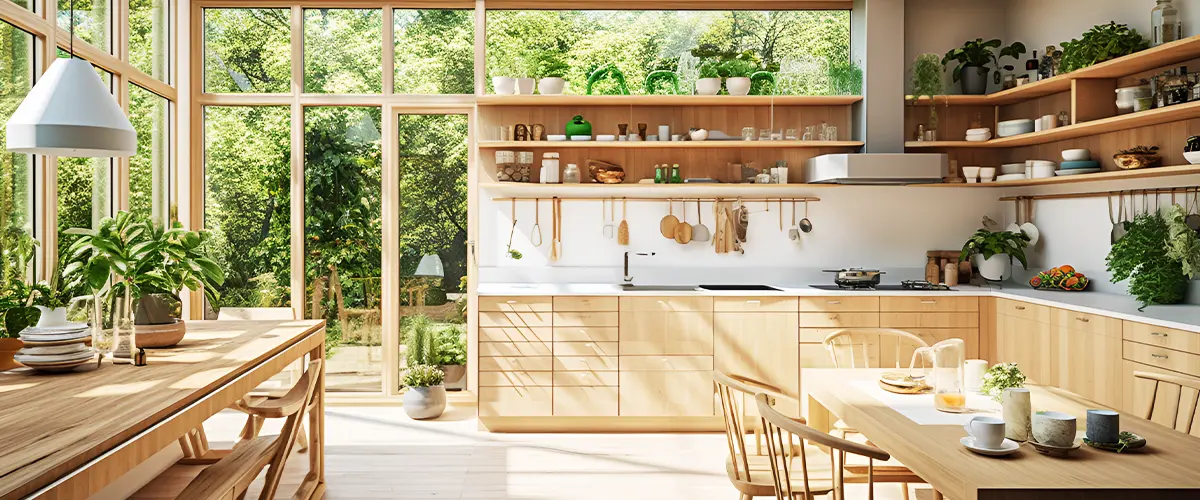 Bathroom Expansions as Home Addition
Bathroom expansions are a favorite among home additions in Tracy, CA. By expanding your bathroom, you are not just enhancing your home's functionality, but also its aesthetic appeal and overall value.
Whether you desire a larger family bathroom, an opulent master suite, or an additional guest bathroom, KHB Construction has the expertise to transform your vision into reality. A spacious bathroom ensures room for luxury features, like a soaking tub or a walk-in shower, offering you a spa-like retreat in your own home.
Bathroom expansions are not just about adding space; they're about elevating your lifestyle and increasing your property's worth.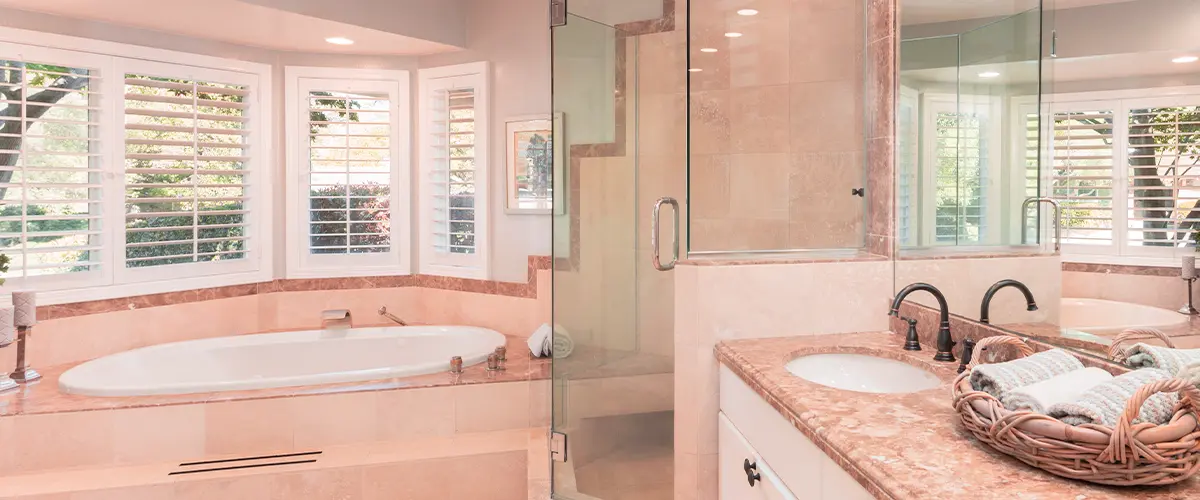 Other home additions to consider if you live in Tracy, CA:
Experience Excellence With Our Signature Project Portfolio
Explore our portfolio to witness the creativity and craftsmanship that KHB Construction brings to every project. Our array of exceptional home additions in Tracy, CA, demonstrates our unwavering commitment to quality, design excellence, and customer satisfaction.
3 Steps To Home Additions That Give You Time To Enjoy Life
At KHB Construction, we ensure a seamless and efficient process for your home additions in Tracy, CA.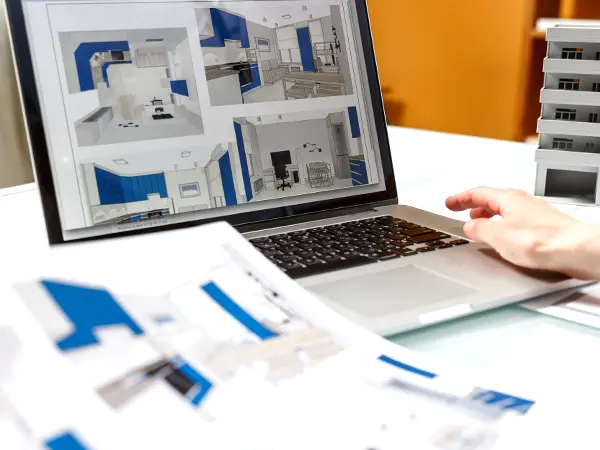 We listen to your needs, brainstorm ideas, and design the perfect addition tailored to your lifestyle.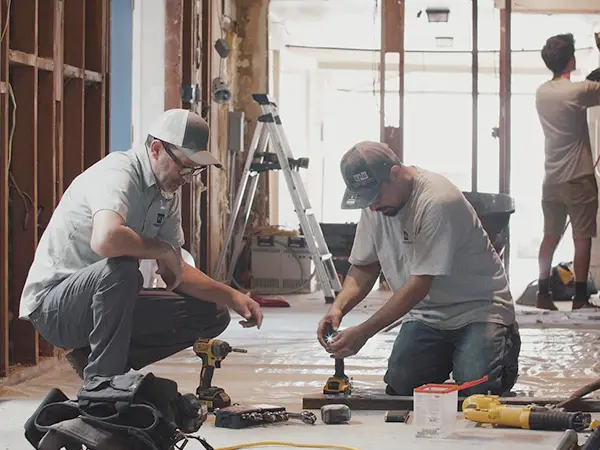 Our licensed contractors, with 50+ years of combined experience, construct your addition adhering to reliable schedules.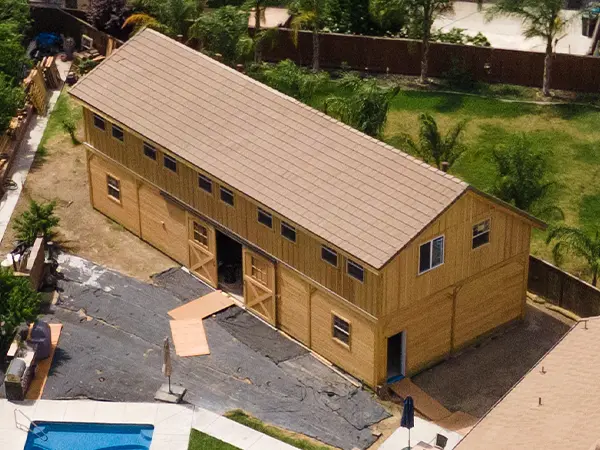 Experience the transformation as your vision becomes a reality, enhancing your home's functionality and aesthetic appeal.
FAQs About Home Additions In Tracy, CA
The ideal home addition in Tracy, CA, depends on your individual needs and lifestyle. For some, a sunroom could be the perfect addition, providing a serene space for relaxation or work. For others, a kitchen bump-out might be ideal to accommodate expanded cooking activities or entertain guests.
The most affordable home addition in Tracy, CA, can vary depending on your unique needs and the scope of the project. However, generally, bump-outs, such as kitchen or bathroom expansions, offer a cost-effective solution. They extend existing structures, requiring fewer resources compared to full-scale additions.
A home extension in Tracy, CA, typically refers to expanding an existing room's size, like a kitchen or bathroom. In contrast, a home addition involves constructing new living spaces, such as bedrooms or garages, onto your existing property. Both options enhance the utility and value of your home. We specialize in both extensions and additions, tailoring each project to suit your specific lifestyle and needs.
Adding an extra bedroom is absolutely worth considering in Tracy, CA. An extra bedroom by KHB Construction not only provides additional space for guests or growing families but also significantly enhances your property's value. Homebuyers often prefer houses with extra rooms, making your home more marketable. Plus, the versatility of an extra room – from a home office to a workout space – offers countless lifestyle benefits.
Why Choose KHB Construction for Your Home Additions in Tracy, CA
Choosing KHB Construction for your home additions in Tracy, CA, means choosing a company that prioritizes customer satisfaction and quality craftsmanship. Our dedicated team of experts is committed to helping homeowners enhance their living spaces with custom additions.
Here are some of the compelling reasons to choose us for your next home addition project:
Our team boasts three licensed in-house general contractors with over 50+ years of combined contracting experience. This deep reservoir of knowledge ensures that your project is handled with the highest level of professionalism and expertise.
At KHB Construction, we value your time. That's why we strictly adhere to projected timelines, guaranteeing that your project is delivered on schedule every time.
From design to construction, we offer complete design-build services. Our one-stop solution ensures seamless coordination, resulting in a stress-free experience for you.
We work with over 20+ trusted and vetted partners, assuring quality and dependability in all aspects of your project.
Unleash Your Home's Potential With KHB Construction Today
Don't let space constraints limit your lifestyle. Contact KHB Construction today at (209)-528-0255 and experience the transformative power of beautifully crafted home additions in Tracy, CA. It's time to redefine your living space, and we're here to help you every step of the way.
I'm glad I found KHB to perform some work on my bathroom in a new house. They were very hands-on from the original assessment through scheduling and completing the work.
They completed the work in a little less than the two days planned, and so far, I'm happy to be able to use my bathroom with a new toilet and floor.
Ryan took our vision of enclosing our existing patio and making it a four seasons room and made it happen. It looks exactly like our vision…the crew is on time, professional and at the end of the day the work area is clean. We had a few bumps in the road but Ryan took care of everything…KHB cares about their customers and goes the extra mile to make your visions a reality!
Other services You Might Be Interested In
Tracy, CA, is a vibrant city located in the heart of California's Central Valley. Known for its warm community, it is adorned with an array of landmarks, including the iconic Tracy Historical Museum, where you can delve into the rich history of the region. A stone's throw away lies the beautiful Tracy City Hall, showcasing stunning architecture. The city's diverse parks, such as Lincoln Park and the sprawling Tracy Ball Park, offer green havens for outdoor enthusiasts. Whether you're exploring the Tracy Outlets for some retail therapy or delighting in local produce at the Tracy Farmers' Market, this city embodies a blend of history and modernity.