The Best Kitchen Remodeling In Tracy CA
If you're looking to find a kitchen remodeling Tracy guide, you just got lucky!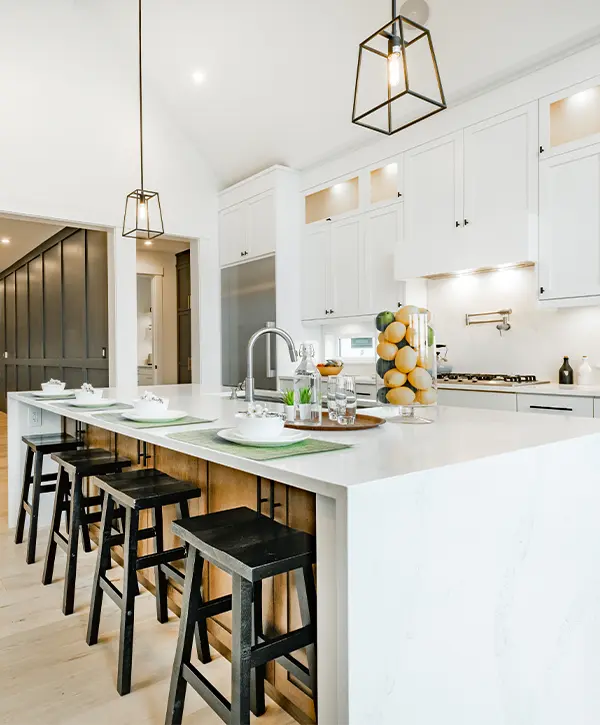 If you're thinking of remodeling your kitchen in Tracy CA, you just discovered the best contracting company to deliver on your project and give you a kitchen that meets your needs and matches your home!
At KHB Construction we value all homeowners that walk through our doors and we always make an effort to give them the best remodeling experience out there. We love our community and we always honor our commitment to offering high-quality remodels.
In Tracy CA we make it our mission to prove to homeowners that the value of our craftsmanship is immeasurable. We're here to give a first-rate product and a seamless experience that will only give you a love for kitchen remodeling projects.
The KHB Construction Experience - What It Means For You
We're a full-service interior design firm as well as a construction company that's planning to change the way homeowners view contractors. We always want to prove ourselves so you can understand the value we bring to the table:
This is how our culture benefits you:
Working With Premium Kitchen Remodeling Contractors
Undergoing a kitchen remodeling project with a general contractor in Tracy CA can be a tricky business because even though you may find a low bid, the outcome can literally match the price tag. So before you embark on this journey you need to consider the impact that home remodeling projects impact your life and home. Most time, a "reasonable" price isn't always what's best for your future projects.
At KHB Construction we always make an effort to deliver a stress-free experience, great customer service, and a product you can be proud of. We take care of every little detail and we're here to answer any questions along the way. From the design and materials to the paperwork and cleaning, our team works together to transform your kitchen into a cozy and functional space.
While "budget-friendly" remodeling services can give you a decent result, they usually don't withstand the types of high-end projects that we tackle. With our manpower, budget, and relationships you can rest assured will receive a premium remodel that sets your home apart.
Check out our premium kitchen remodel offer and make sure you're getting the best remodelers on your project in Tracy, California!
Homeowners in Tracy Are Falling In Love With Their Kitchens Everyday!
Your neighbors in Tracy are rediscovering the beauty a new kitchen can offer! Check out what they're saying about having a top-notch remodeling company deliver on their promise:
How do I even begin to say how pleased I am with the workmanship and professionalism that Ryan and KHB provided. 
From beginning to end everything went smoothly and we are 100% satisfied with the work that was done. The employees are also professional, knowledgeable, and friendly. Any questions I had along the way they answered. Everyone was always up to date on what was happening and when. 
I would highly suggest them to anyone needing construction of any kind done on their home. Thanks again KHB!
Being no strangers to construction, we knew that 5-6 week kitchen Reno meant 3 months. We knew there'd be plenty of pain points and frustrations.
With KHB, from start to final sign off, it took 6 weeks and a day, was virtually pain free and we can't say enough about the craftsmanship. 
Every person on the job took personal responsibility and pride in their craft.
We waited MANY years to get our dream kitchen and can't thank Ryan, Bobby, Doug, George and the WHOLE team enough for a dream achieved! 
Proud to be part of the KHB family!
Materials And Upgrades For Your Tracy Kitchen Remodel
A home remodel is usually one of the largest home improvement projects that you can undergo. And with a kitchen, most things change when you decide to give it a makeover.
At our on-site visit, we'll guide you through some of the best kitchen materials for your particular space. Until then, let's see what are the most popular upgrades.
Most homeowners want to get the best return on investment (ROI) possible when they remodel their homes. One of the best ways to do this is to choose semi-custom cabinets. Paint-grade cabinets are a more affordable option, but they don't offer the same level of quality or durability as hardwood cabinets.
If you want to give your home a touch of uniqueness, then custom cabinets are the way to go. They are made to order, so you can get exactly what you want in terms of size, shape, and style. Opt for hardwood cabinets since they will last for many years and can be refinished if you want to change the look of your kitchen.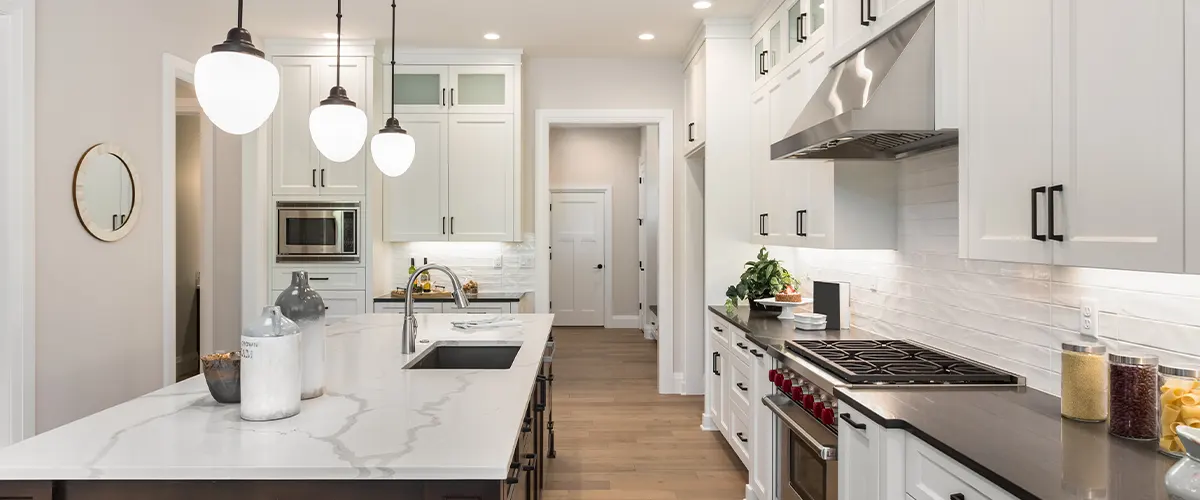 When customers come to us for a kitchen remodel, one of the decisions they have to make is whether or not to replace their appliances. In many cases, the appliances are still in good condition and don't need to be replaced. However, some customers choose to do so because they want to upgrade to higher-end, premium appliances. This is a personal decision that depends on your budget and cooking needs. If you're not an avid cook, mid-range appliance packages from Home Depot or Lowe's are exactly what you need.
On the other hand, if you're looking to spend more money on a high-end remodel, then choosing upscale appliances is a common practice. We've seen homeowners pay over $18k for a set of appliances. These high-efficiency appliances make cooking much easier and faster. Ultimately, it's up to the customer to decide what level of appliance they need for their new kitchen.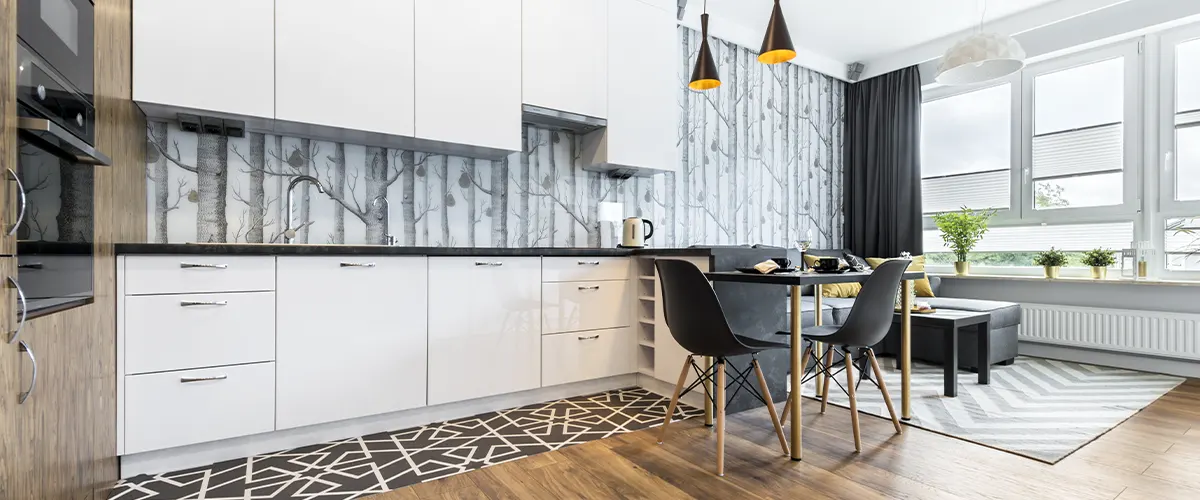 When it comes to kitchen countertops, there are plenty of materials that can work in your space. Quartz is one of the best materials for countertops as it is tough, durable, and resistant to chips and cracks. It is also very easy to maintain which makes for a seamless kitchen experience, perfect for large families.
Marble is a luxurious countertop material with a unique type of beauty that can set your kitchen apart. However, it's less resistant to damage than quartz and a more affordable option in the long run.
Whatever material you choose, don't forget to couple it with a backsplash that has a unique pattern or color. This way, your kitchen will look in a way that will leave you and your guests in awe daily.
Given how important a kitchen is in every home, it's no surprise that many homeowners put a lot of thought into their kitchen design—including the type of flooring they choose. From classic hardwood to stylish tile, there are a variety of options at your disposal.
Hardwood floors are a classic choice for kitchens that never go out of style. They're easy to clean and maintain, and they provide a warm and inviting atmosphere. Tile is another popular option for kitchen floors. Tile comes in a wide range of colors and styles, so it's easy to find an option that fits your design aesthetic. Tile is also very durable and easy to clean, making it a great choice for busy households.
If you're looking for an inexpensive kitchen flooring option that is also easy to install and maintain, vinyl flooring may be right for you. Vinyl planks are great alternatives to other types of flooring, as they can mimic the look of any natural stone or species of wood.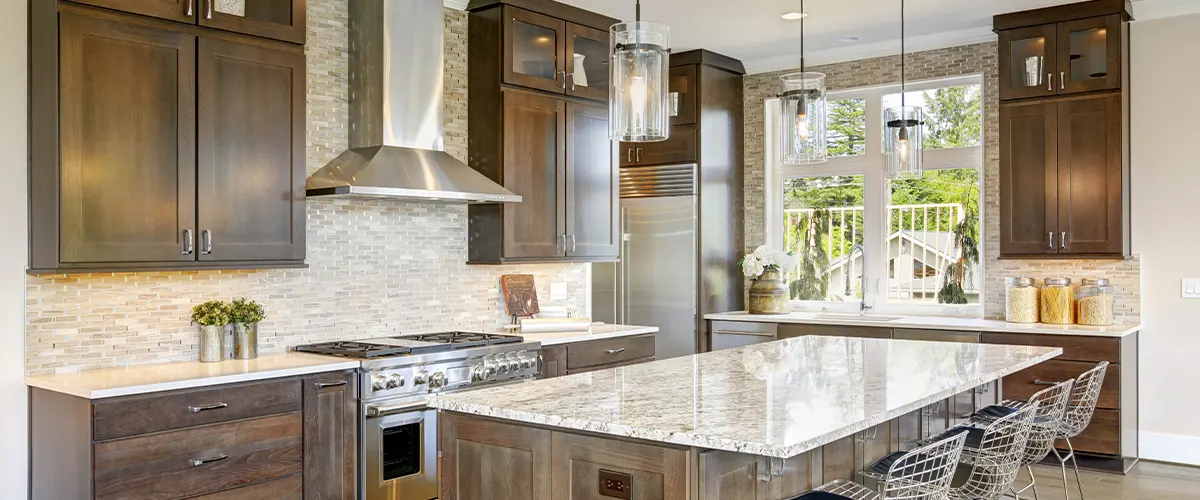 There are a lot of things to consider when renovating your kitchen, but one of the most important choices you'll make is picking out the perfect sink. Here are the most common types of sinks found in most homes:
Whether you're planning a minor update or a complete gut job, there are certain layout changes that can make a big impact—both in terms of function and aesthetics. And we're not talking about just moving some appliances around.
One of the most popular kitchen layout changes is adding an island. And it's no wonder why; an island can provide much-needed extra prep space, additional storage, and a spot for informal dining. Plus, it can serve as a visual anchor in an open-concept room. And don't forget about the electrical outlets. You'll need at least two outlets on the island itself for small appliances like blenders and toasters.
Another popular layout change is moving the sink from its traditional location along one of the perimeter walls to the center of the room—often underneath a window. This layout change is especially popular in small kitchens where every inch counts. Just be sure to factor in plumbing fixtures when making this change; depending on your home's existing plumbing, moving the sink could end up being quite expensive.
These are just a few popular layout changes to consider for your next kitchen remodel. Of course, every home is different and what works for one might not work for another. However, it's important to have in mind that even a minor change can go a long way in transforming your kitchen for the better!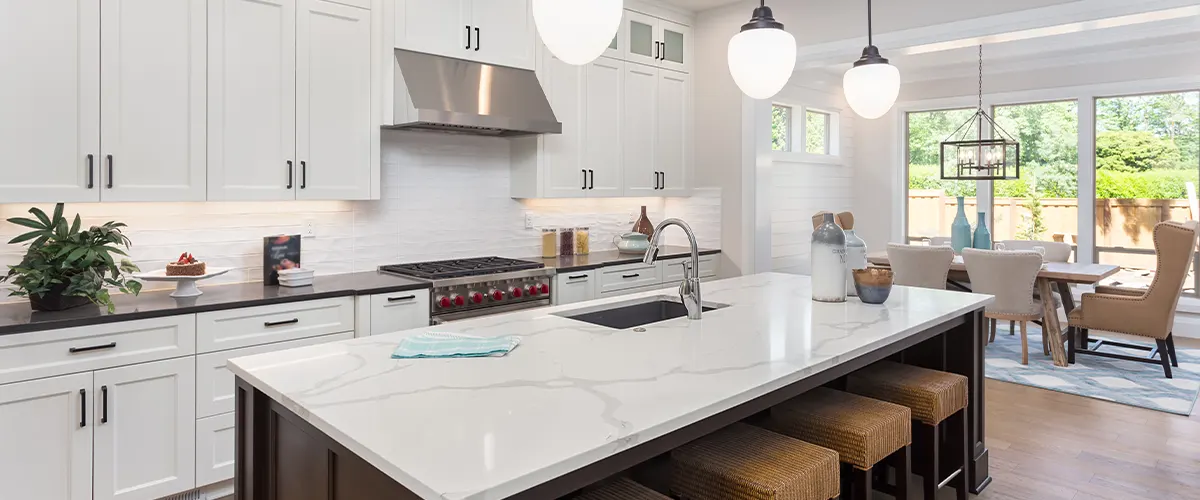 This Is How Your New Kitchen Can Look!
These kitchens in Tracy received a stunning upgrade! Check out the finished product and see what can happen in your own home if you decide to take the next step!
Get Peace Of Mind With Our Simple Process
We designed our process with your comfort and stress levels in mind. We know that doing major home improvements can be anxiety-inducing, so we aim to minimize the stress as much as possible. Our process is quick and easy to follow, so you can be confident that you're getting the kitchen of your dreams.
We keep you updated throughout the entire process, so you always know what's going on. And if you have any questions or concerns, we're always here to help. So go ahead and get started on your new kitchen today! We'll make sure it's everything you ever wanted.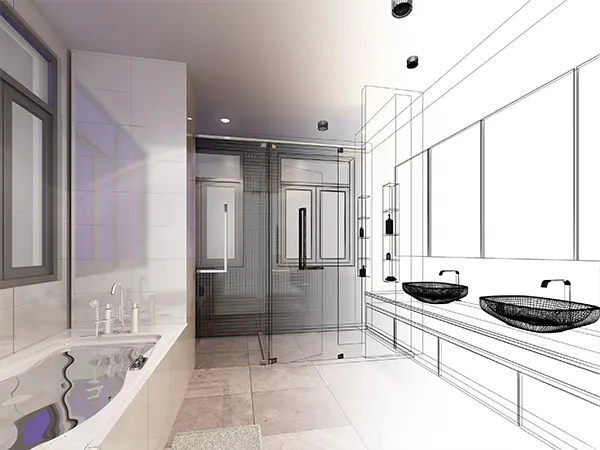 Request your free quote right now and let's start talking!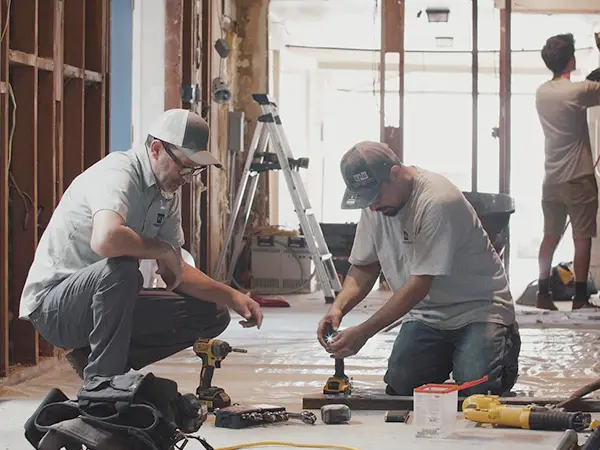 We'll discuss the details and start building your dream kitchen.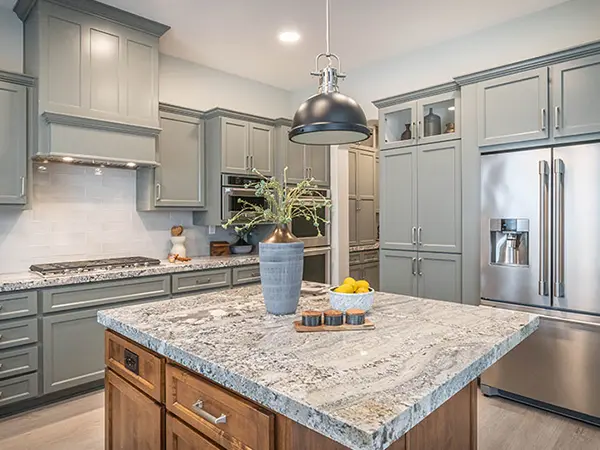 Show off your space to your friends! Your new kitchen is ready!
Frequently Asked Questions
Your Top-Tier Kitchen Remodel Awaits! s You!
Deciding if you want a better kitchen or a premium remodel that helps your kitchen reach its full potential is up to you.
KHB Construction is committed to providing our clients with an amazing remodeling experience. We go above and beyond to deliver excellent customer service, and premium craftsmanship, minimize stress, offer constant support, and maintain full transparency throughout the process. Our goal is to make your journey with us worth every penny. When you partner with KHB, you can rest assured that you're in good hands. We'll be there every step of the way, ensuring that your project is completed to your satisfaction.
We tend to overdeliver, so get ready for an excellent job with:
It's Time To Get Your Well-Deserved Upgrade!
Call us at (209) 620-0068 and discuss your kitchen remodeling in Tracy CA directly to the owners or KHB, Bobby and Ryan! Or click the button below for a free quote, and we'll personally call you as soon as possible!