The Best Bathroom Remodeling In Turlock, CA
Interested in starting your bathroom remodeling in Turlock CA? This guide will walk you through everything.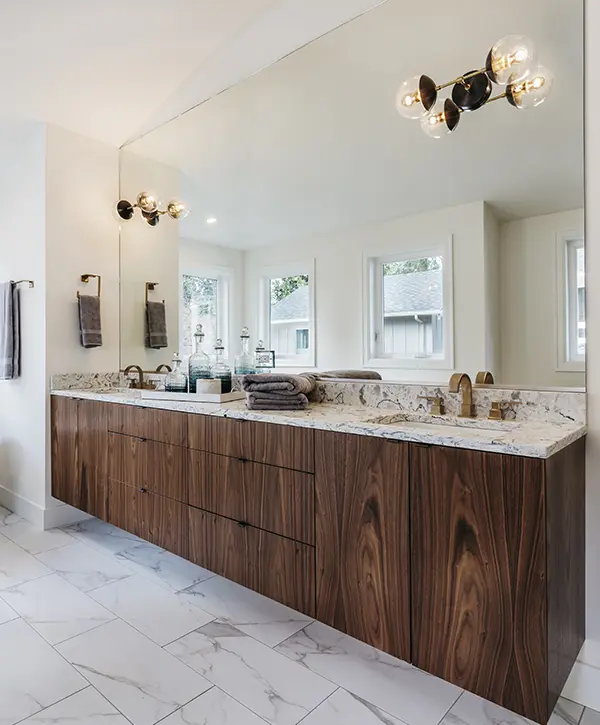 KHB Construction Turlock is your best bet if you're looking to get your dream upscale bathroom. Make your life easier by updating the comfort and functionality of your bath with a well-deserved remodel.
Let your bathroom reach its true potential and make it the most impressive room your guests will ever enter. At KHB, you'll have a quick and intuitive remodeling experience where you and your family will be our main priority.
And besides an upscale bathroom that'll leave everyone speechless, you'll also get some extra perks of working with the best bathroom remodeler in Turlock.
A Bathroom Remodel That Keeps On Giving
Our goal is to give you a beautiful bathroom that you're completely satisfied with. We want to raise the bathroom remodeling industry in Turlock, which is why we want to offer you more and more!
Your Premium Bathroom Designed Exclusively For You
Every room in your home needs to feel like yours. It needs to match your style, your needs, and your preferences. But to make your bathroom feel like yours, you'll need someone who understands you.
At KHB, we offer custom solutions for every bathroom remodel we work on. We focus on understanding your underlying wants and changing needs, as we know this is what gets you your dream bath.
Get your new bathroom with a quick and simple process that focuses on you and your loved ones. You'll be in full control of your renovation at all times, and a team of dedicated tradesmen will guarantee you're getting the bath you envisioned.
Check out our bathroom remodel offer and make sure you're getting the best remodelers on your project in Turlock, Modesto, Tracy, or the rest of Central-Valley & Tri-Valley, California!
Homeowners In Turlock Love Their New Bathroom
Become one of the happy homeowners in Turlock and share your remodeling story with your neighbors! Zachary and Pam loved their remodels. You can too!
How do I even begin to say how pleased I am with the workmanship and professionalism that Ryan and KHB provided. 
From beginning to end everything went smoothly and we are 100% satisfied with the work that was done. The employees are also professional, knowledgeable, and friendly. Any questions I had along the way they answered. Everyone was always up to date on what was happening and when. 
I would highly suggest them to anyone needing construction of any kind done on their home. Thanks again KHB!
Being no strangers to construction, we knew that 5-6 week kitchen Reno meant 3 months. We knew there'd be plenty of pain points and frustrations.
With KHB, from start to final sign off, it took 6 weeks and a day, was virtually pain free and we can't say enough about the craftsmanship. 
Every person on the job took personal responsibility and pride in their craft.
We waited MANY years to get our dream kitchen and can't thank Ryan, Bobby, Doug, George and the WHOLE team enough for a dream achieved! 
Proud to be part of the KHB family!
Upgrades For Your Bathroom Remodeling In Turlock
Bathrooms are amazing remodeling projects that come with a large variety of options. At our in-home visit, you'll get a detailed breakdown of all upgrades and materials for your bathroom remodeling in Turlock.
For now, let's discuss the most popular upgrades our customers choose.
A new double vanity is a common upgrade that a lot of homeowners choose for their new spaces. They offer extra storage space that help boost the functionality of your bathroom, but they'll also set the vibe and style of this room.
Frameless cabinets that give your bath a modern look are still the most popular choice. For materials, hardwood is an upscale option and it'll look amazing if you have other wood features in your home. Plywood boxes and MDF faces for cabinets are also great choices that we recommend.
According to KCMA, semi-custom cabinets give back the best ROI, and they're also quite affordable. On the other hand, a custom vanity is a fully personalized feature that's made exclusively for you.
If you're changing your vanity, you can't keep the old countertops on them. It's unlikely they'll fit, and it's impossible they'll match just as good.
Our preferred counter material is quartz. This manufactured stone is durable, resistant to stains, scratches, or chips, and very easy to maintain. Quartz is meant to look like natural stone, but with a much more consistent pattern that helps create a beautiful flow in your bathroom.
Although quartz is more expensive than the other options, it offers great value that's unmatched by any other material.
Other viable counter materials are granite, marble, soapstone, laminate, hardwood, and more.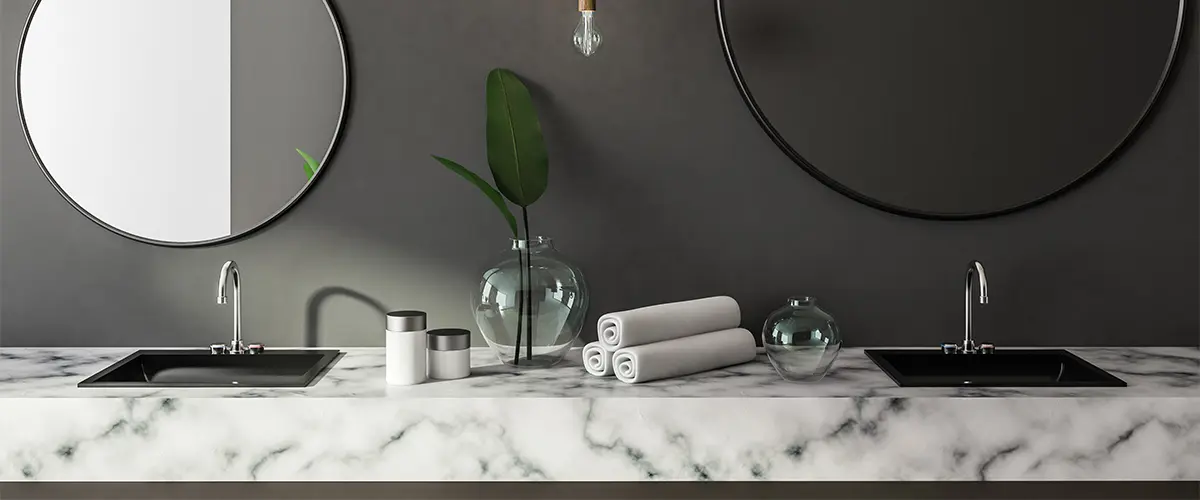 Probably one of the most popular requests in bathroom remodeling in Turlock is the tub to shower conversion.
In a smaller bathroom you'll want to choose between a tub or a shower, but larger bathrooms can have both of them without any problem. In fact, having both these features will boost the efficiency and possibilities in your bathroom.
Replacing a fiberglass pan shower with a curbless, glass walk-in shower with matching tile floor and concealed drains ensures more accessibility for older homeowners, but also an impressive look that'll make your guests want one themselves.
When it comes to materials, porcelain for tubs and glass for showers remain the most popular, and also the best options on the market.
The flooring in a bathroom ties everything together and makes the room flow. It's an important upgrade that can make or break the vibe of your bath.
Porcelain tile remains an excellent option for flooring, while luxury vinyl tile (LVT) or luxury vinyl planks (LVP) are rapidly gaining ground. As long as the pattern is beautiful and the tile is installed properly, your bathroom floor will be mesmerizing.
In baths, wood floors look amazing but they're not the best choice. This room has a lot of water spills and moisture that cause wood to rot or develop harmful bacteria.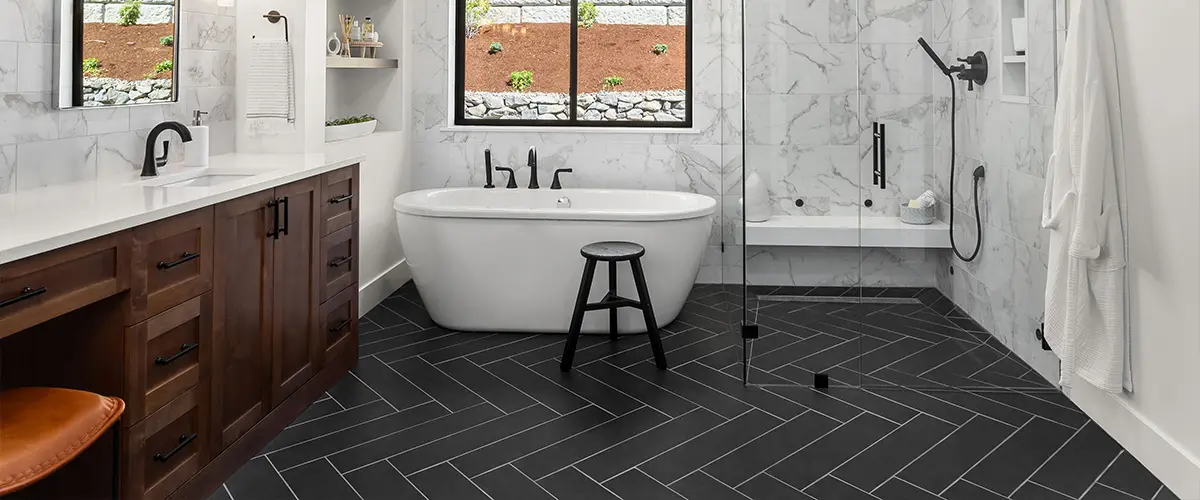 The bathroom essentials along with the water fixtures can become the focal point in a guest bathroom, but in a master bath, they need to be fully functional, easy to use, and accessible.
Upgrading your sink and toilet will improve both the functionality and the looks of your space.
For toilets, porcelain, ceramic, or acrylic remain the most common option. But don't stop at a standard toilet. Add some gadgets and smart features to it to make everything even better.
In most cases, the little details are the ones that boost functionality the most.
Get Inspiration For Your Bathroom Remodeling In Turlock CA
This is what your bathroom remodeling in Turlock CA can look like! Get inspiration for your upcoming project and see our finished projects right here!
The Best Remodeling Process In Turlock
KHB offers you a fast and predictable process. We aim to minimize the stress and anxieties of home improvements, and after years of experience, we optimized our process to do just that!
Listening, understanding, and respecting your wishes stand at the core of our work, so you can get your dream bath the easiest way possible.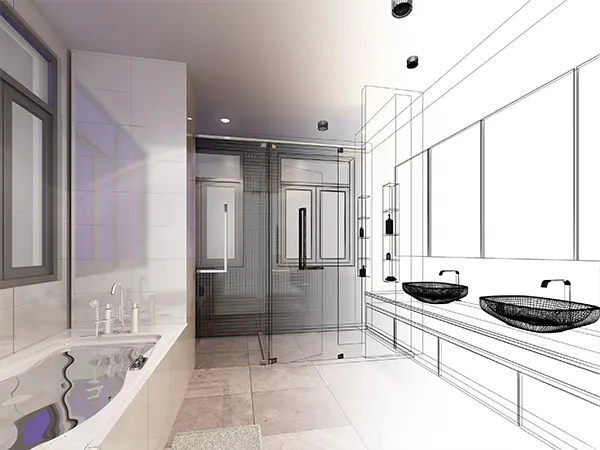 Request your free quote right now and let's start talking!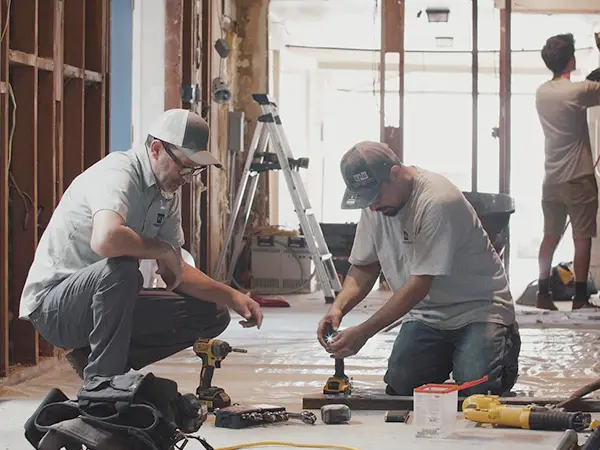 We'll discuss the details and start building your dream bathroom.
Show off your space to your friends! Your new bath is ready!
Frequently Asked Questions
Upgrade Your Bath With Your Local Pros In Turlock!
Bathroom remodeling projects bring a high ROI, and as long as you're working with a great contractor, you're ensured a smooth process and a beautiful remodeling journey.
At KHB, we're professional bathroom remodelers, dedicated to making your dreams come true and offering you a new space that matches your lifestyle.
Be in full control of your remodel and get a superior product from a team that constantly keeps on over delivering.
You'll get:
Make The First Step Toward Your New, Well-Deserved Bath
Call us at (209) 620-0068 and discuss your bathroom remodeling in Turlock directly to the owners or KHB, Bobby and Ryan! Or click the button below for a free quote, and we'll personally call you as soon as possible!