The Best Kitchen Remodeling In Turlock, CA
If you're looking to get the best kitchen remodeling Turlock guide, you just got lucky!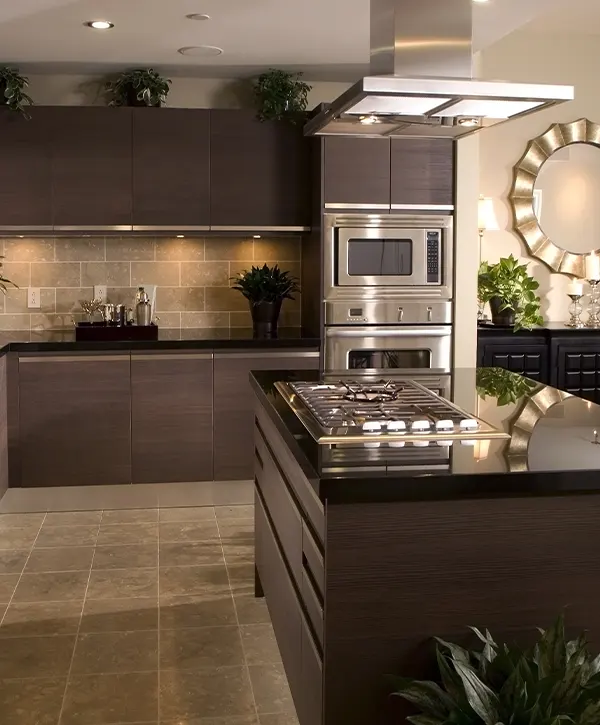 If you're planning a kitchen remodeling in Turlock CA, you just found the best company to take on your project and deliver you a superior kitchen that fulfills you in every possible way!
Since our foundation, KHB Construction has been providing Turlock residents with superior home improvement services. We adore the atmosphere in your community and how you prioritize high-quality renovations over the cheapest bidder who may provide little or nothing to your well-being.
Our objective in Turlock is to show that the value we provide is impossible to measure for everyone. From a simple procedure to get started through an excellent end-result that leaves you breathless, your project will be handled with great care and attention.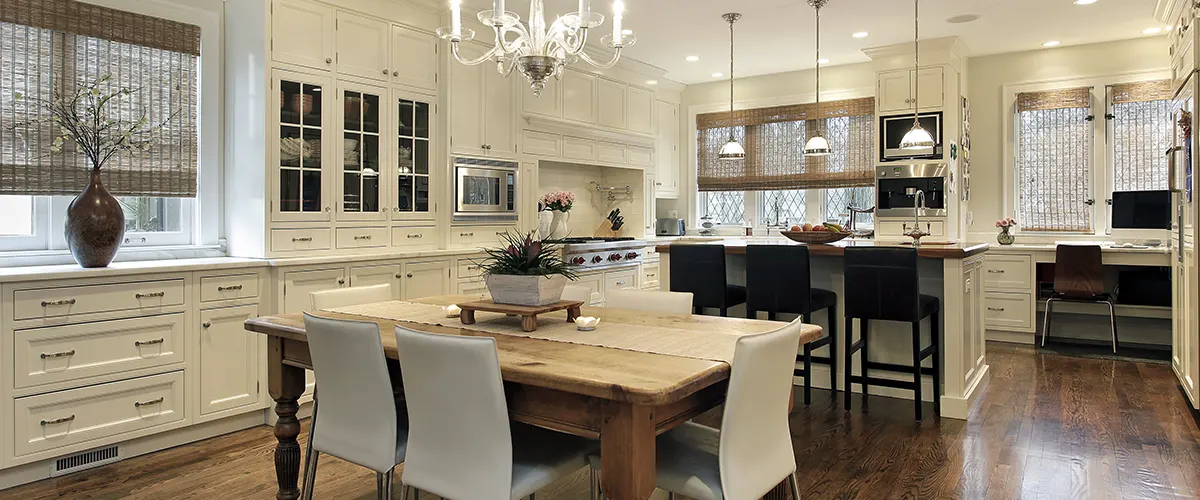 Get The Full KHB Experience!
We're not your average construction company–we pride ourselves on our unique perspective and high-quality work. Homeowners typically don't have the best view of contractors, but we hope to shift that paradigm by constantly exceeding expectations.
Your Go-To Contractor for High-Quality Remodeling Services
You're probably not going to find a reputable big construction company in Turlock. However, you will find many small contractors who offer low bids for subpar services. If you're considering going with the lowest bidder on your remodel, think about everything they'll have to take care of and the quality of workmanship you can expect.
KHB is different–we excel in making your remodeling experience stress-free and easy as pie. We handle all the paperwork, materials, designing, layout, and building while keeping you in full control of your project at all times. Plus, we treat every aspect of your new space with maximum efficiency.
Check out our premium kitchen remodel offer and make sure you're getting the best remodelers on your project in Turlock, California!
Homeowners In Turlock Are In Love With Their New Kitchens!
See what your neighbors in Turlock are saying about working with an upscale remodeler that never fails to deliver! They're falling back in love with their new kitchens!
How do I even begin to say how pleased I am with the workmanship and professionalism that Ryan and KHB provided. 
From beginning to end everything went smoothly and we are 100% satisfied with the work that was done. The employees are also professional, knowledgeable, and friendly. Any questions I had along the way they answered. Everyone was always up to date on what was happening and when. 
I would highly suggest them to anyone needing construction of any kind done on their home. Thanks again KHB!
Being no strangers to construction, we knew that 5-6 week kitchen Reno meant 3 months. We knew there'd be plenty of pain points and frustrations.
With KHB, from start to final sign off, it took 6 weeks and a day, was virtually pain free and we can't say enough about the craftsmanship. 
Every person on the job took personal responsibility and pride in their craft.
We waited MANY years to get our dream kitchen and can't thank Ryan, Bobby, Doug, George and the WHOLE team enough for a dream achieved! 
Proud to be part of the KHB family!
Materials And Upgrades For Your Turlock Kitchen Remodel Projects
Some of the largest home improvement projects you can undertake are kitchen remodels. Many things inside the kitchen can change, each affecting the comfort and function of this room.
At an on-site visit, we'll help you choose some of the best materials for your kitchen space from a variety of our options. Until then, here are some of our most popular upgrades:
If you're hoping to get the most ROI from your remodel, semi-custom cabinets are going to be your best bet. Paint-grade cabinets are affordable and can easily be refinished multiple times.
But if you want to create a storage space that feels truly personal and unique, custom hardwood cabinets is the way to go. Stock cabinets tend to be lower quality and it's unlikely you'll find something that fits your space perfectly.
Replacing appliances is not always necessary, but many of our customers choose to do so. If you're not a frequent cook and don't want to trouble yourself with ordering in, mid-range appliance packages from Home Depot or Lowe's will work just fine, and they'll stay within your budget.
If you want a top-of-the-line kitchen with premium appliances, homeowners have spent more than $18k on a set of kitchen equipment. These are high-efficiency gadgets that make food preparation 10 times quicker and easier.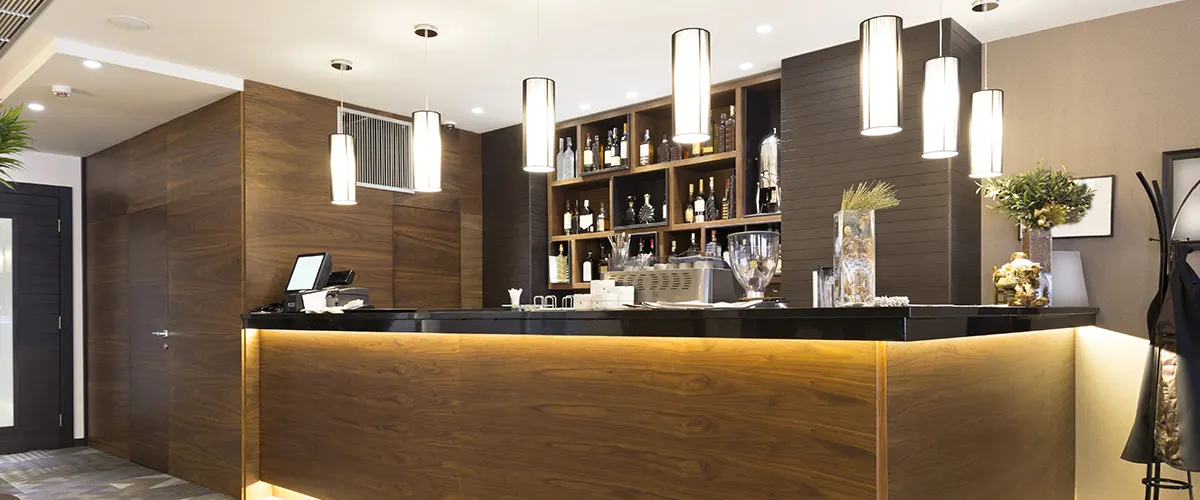 When picking out countertops for your kitchen, you want to go with a solid surface. This could be quartz, marble, granite, or one of the other natural stones. Not only will this improve your kitchen's function, but it'll also make it look nicer.
Of all the materials available, quartz is probably one of the best choices. It's man-made so the pattern is always consistent. Plus, the surface is tough and resistant to chips and cracks; but if it does get stained or dirty somehow, quartz is easy to clean and maintaining, which makes it a perfect material for home remodeling projects.
Whereas marble looks very luxurious ,it might not be ideal for kitchens that get a lot of foot traffic since they're less durable than quartz surfaces are . If you're looking for something more affordable, granite counters are definitely worth considering as an option.
Older hardwood floors can be restored to their former glory, or they may be entirely replaced with a more efficient flooring material for a damp area such as a kitchen. Luxury vinyl tile and luxury vinyl plank flooring are excellent choices as they can look like any natural stone or species of wood. They're also simple to maintain, inexpensive, and very functional in a busy kitchen.
If you're looking for a more sophisticated upgrade, we recommend porcelain or ceramic tile flooring. These materials are pricier, but their durability will make them worth the investment in the long run.
There are two main sink alternatives, both of which have their own set of benefits.
Appliance relocation might seem easy, but it actually involves a lot more than just moving your stove from one corner to another. You'll also have to relocate the plumbing and electrical system, which can mess up your entire kitchen layout. This is a valuable and totally possible upgrade, but you need to consider it carefully before you start, because the rest of your kitchen remodel will depend on it.
By moving your appliances and other features around, you are increasing your chances of having a space that is both functional and easy to move in. This also allows you the opportunity to create the kitchen layout of your dreams, so it is an upgrade worth considering.
This Is How Your New Kitchen Can Look!
These kitchens in Turlock received a stunning upgrade! Check out the finished product and see what can happen in your own home if you decide to take the next step!
Get a sense of ease with our Process
We created a quick and easy process that allows you to stay on top of your remodel at all times while still providing comfort. We strive to alleviate the burden and stress of doing major home improvement, and this method guarantees that you get your new kitchen in the simplest manner possible!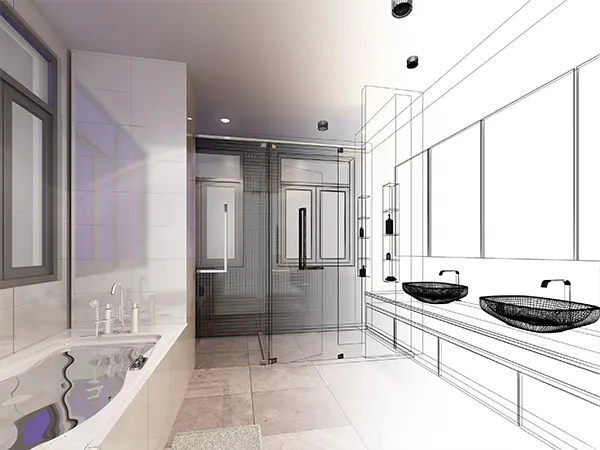 Request your free quote right now and let's start talking!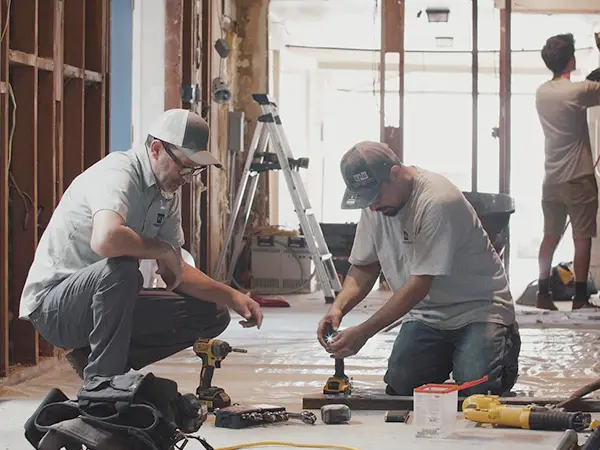 We'll discuss the details and start building your dream kitchen.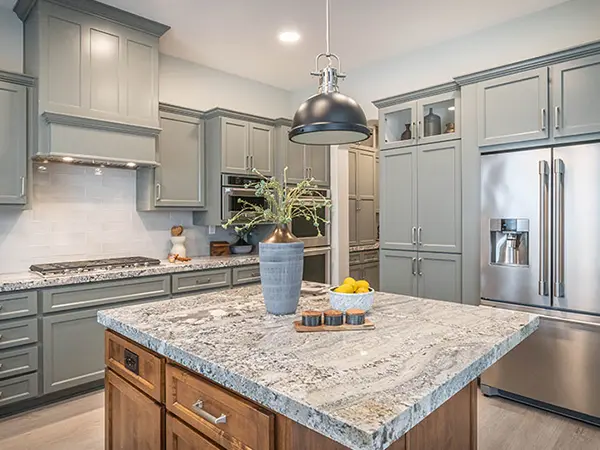 Show off your space to your friends! Your new kitchen is ready!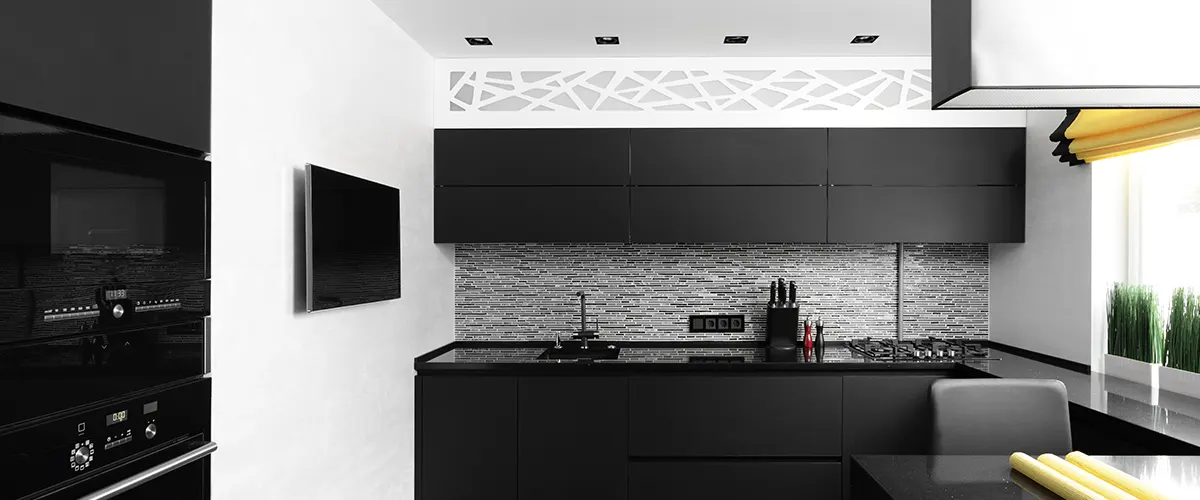 Your Premium Kitchen Remodel Is Here!
It's completely up to you whether you want a simple kitchen update or an luxurious full-blown remodel that allows your kitchen to reach its full potential. With KHB, you're guaranteed an amazing experience. We offer top-notch craftsmanship and a seamless process that will minimize all of your anxiety from start to finish. Plus, we're always available to answer any questions or concerns you may have along the way— promises like these are what makes working with us so worth it!
We tend to overdeliver, so get ready to enjoy:
It's Time To Get Your Well-Deserved Upgrade!
Call us at (209) 620-0068 and discuss your kitchen remodeling in Turlock CA directly to the owners or KHB, Bobby and Ryan! Or click the button below for a free quote, and we'll personally call you as soon as possible!