Upgrading a kitchen is not the easiest task out there. It's expensive, extensive, and you need to do it with the right contractor.
There are a few things you'll need to take into account.
First, you'll need to decide what kind of upgrade you want to make. Are you looking for a complete kitchen renovation, or just a few new appliances? Once you've decided on the scope of your project, you'll need to start planning your budget.
Upgrading a kitchen can be an expensive proposition, so it's important to have a clear financial plan in place before starting any work.
In this blog post, we'll discuss how to properly update your kitchen so you can enjoy a functional and aesthetic space and end up with the kitchen of your dreams.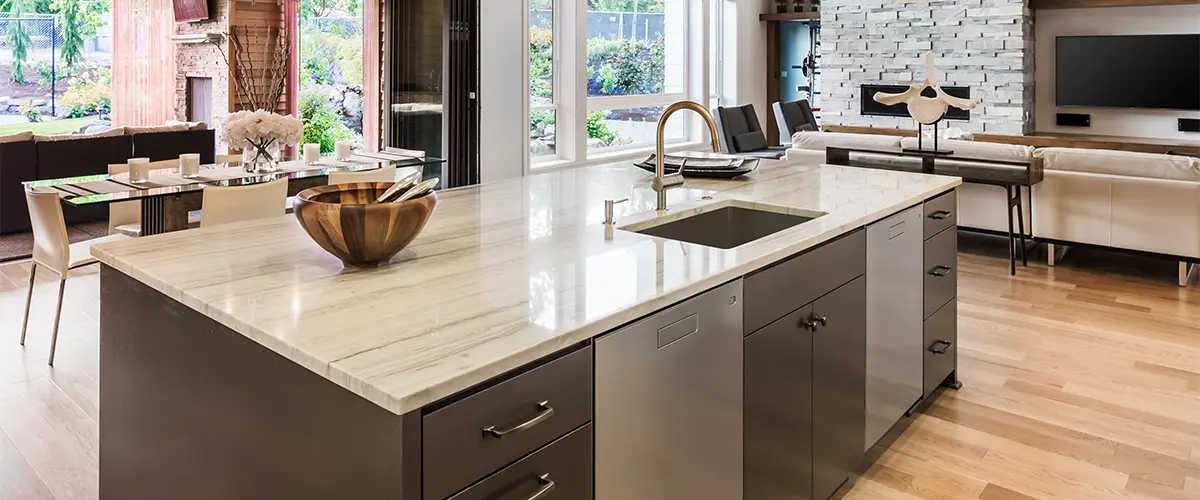 How To Start Updating A Kitchen
Kitchen renovations are a great way to update the look, feel, and functionality of your home. If done properly, you can create an aesthetically pleasing kitchen that is both practical and modern. 
But before making any changes, it's important to do some research into what kind of upgrades you need for your kitchen. Here's how you can get started!
#1. Research Your Project Beforehand
Before you start any major project, it's important to do your research. In the case of upgrading a kitchen, this means learning about different materials, appliances, and design elements available to you. 
By familiarizing yourself with what's available on the market, you'll be better able to make an informed decision about what will best suit your needs and budget. 
Additionally, researching beforehand will help ensure that you don't overlook any important details or factors that could become costly mistakes down the line.
#2. Understand Your Budget
Before doing anything else, it's important to understand your budget so that you don't go over it. Make a list of what items you want to upgrade or change in your kitchen and then prioritize them based on importance and cost. 
This will help you determine which upgrades should be done first and which ones can wait until later. It also allows you to ensure that the most important upgrades get done within the confines of your budget. 
For instance, if your budget is tight, you'll know you can't splurge on high-end materials for your cabinet space or installing kitchen islands. Instead, you can focus on more functional matters.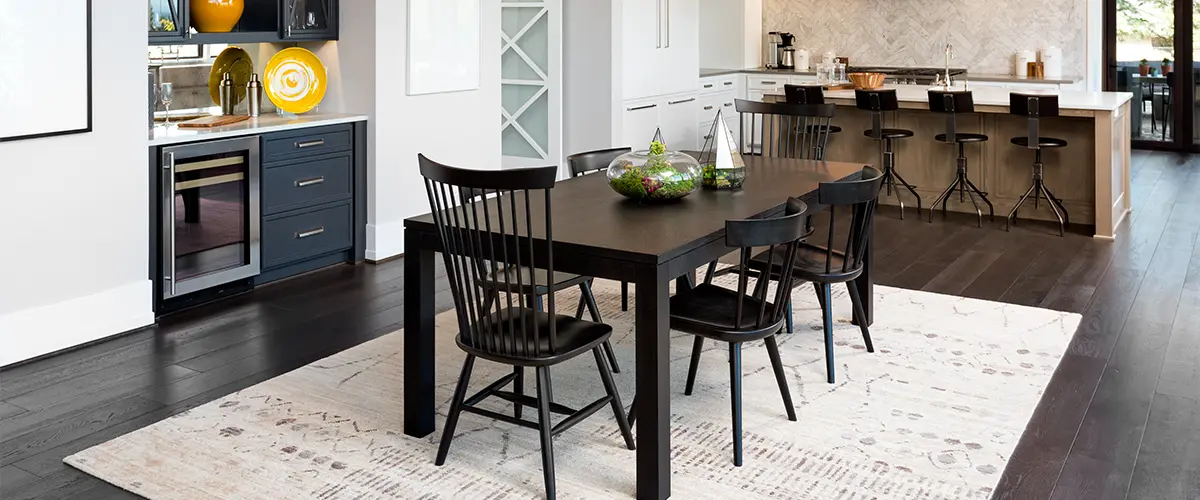 #3. Choose Materials Wisely
When choosing materials for your kitchen, keep in mind their durability and how they fit with the look of the rest of the room. 
For example, granite countertops can be very expensive but they last a long time and add an elegant touch to any kitchen. 
Similarly, wood upper cabinets are attractive but may not be as durable as other materials, such as metal or laminate countertops and stock cabinets. Think carefully about the material that best fits your needs before making a decision.
It's also helpful to have an idea of what type of look or style you want for your upgraded kitchen before beginning any renovations.
Do some research online or in magazines for inspiration, and then sketch out a basic plan for how you want everything laid out in the room when it's finished.
From kitchen cabinets and stainless steel appliances to plumbing fixtures and brass cabinet hardware – it's important to have a good understanding of how you want to completely transform your space with a kitchen renovation.
This will give you something tangible to work from when making decisions throughout the process.
#5. Hire A Professional Contractor
It may save some money up front if you try to tackle an upgrade project on your own without professional help; however, this often ends up being more expensive in the long run due to potential mistakes or unforeseen problems during construction. 
By hiring a professional contractor who has experience with similar projects, they can guide you through each step of the process while ensuring that all safety protocols are followed correctly—saving time and money in the long run by preventing costly errors from happening in the first place.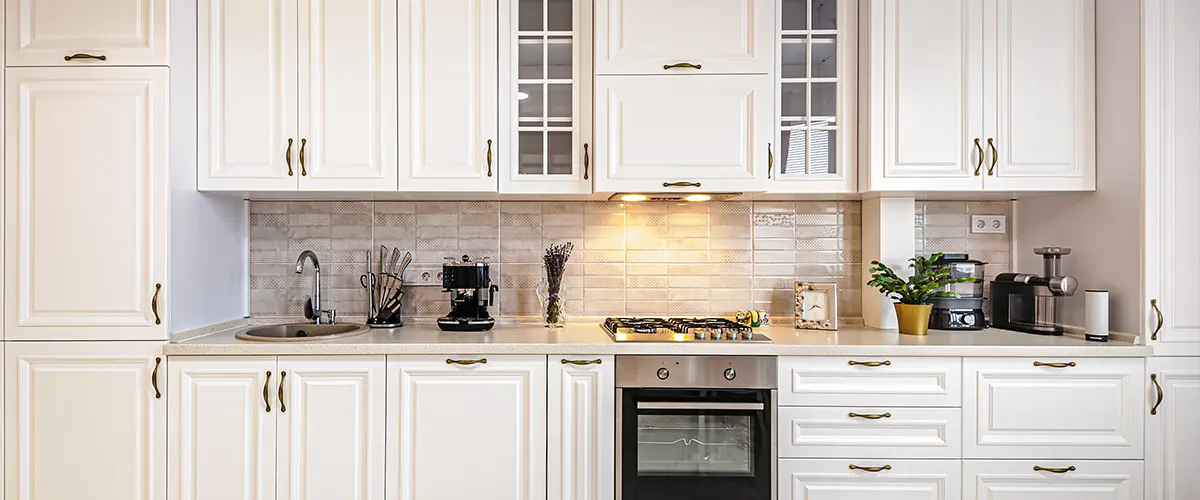 Transform and Refresh Your Kitchen with a Renovation
Are you growing tired of the same old kitchen? Do you want to make it more functional or bring it up to date with the latest trends? 
A kitchen renovation is a perfect way to transform your space and make it feel brand new. Read on for some of the benefits that come along with giving your kitchen a much-needed facelift.
A well-designed renovation can do more than make your kitchen look better, it can also make it easier to use. 
Installing new cabinets or countertops can create more storage space while adding an island to the center of the room can give you extra prep area and seating. 
Updating your appliances can also be beneficial; modern appliances are often more energy efficient than older models and may even provide additional features that will make cooking easier. 
And if you're really pressed for time, consider adding a few smart appliances that can help get dinner on the table faster!
When you remodel your kitchen, it increases the value of your home. This means that when it comes time to sell, you'll be able to list at a higher price point due to all of the updates in your house.
Plus, buyers are often willing to pay extra for homes with newly renovated kitchens since they won't have to worry about doing any work once they move in.
This makes a renovation an especially wise investment if you plan on selling within a few years.
According to Zillow, the national minor kitchen remodel ROI is over %80! Of course, the more upscale the remodel is, the less ROI you'll get, but it'll still make it 100% worth it!
Beyond increasing its market value, a renovation can also improve how comfortable people feel in your home. 
Suppose you open up the walls by taking down a few cabinets or installing bright recessed lighting in place of harsh fluorescent bulbs. In that case, this will instantly transform how inviting and aesthetically pleasing your kitchen is. 
Making small changes like these makes cooking more enjoyable and encourages people to gather around and spend time together in this space!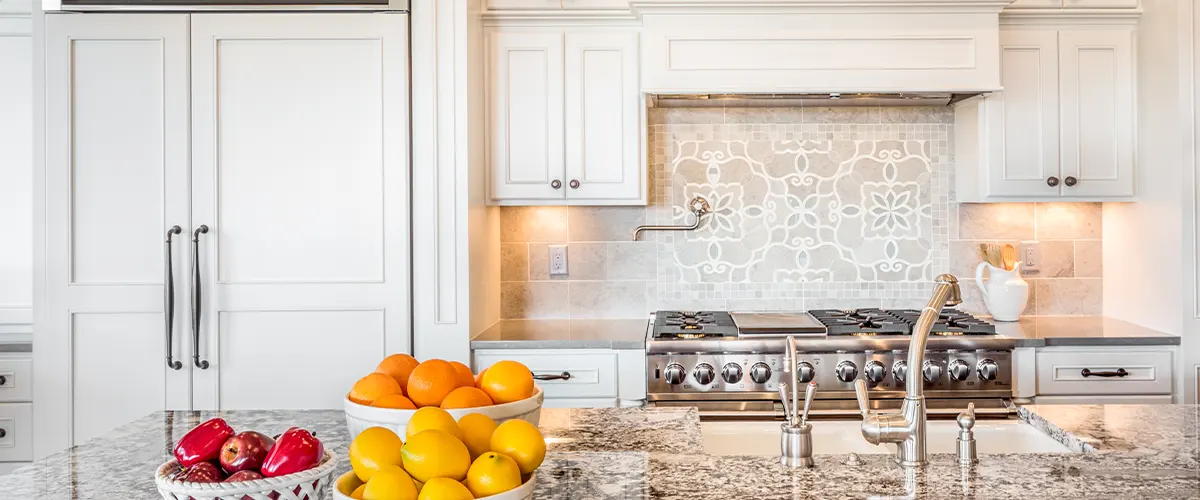 Renovating your kitchen can be a daunting but rewarding task. If you take the time to plan and work with a reputable contractor, you can end up with a beautiful new space that will make spending time in your kitchen more enjoyable.
When it comes to planning your renovation, keep in mind how you want to use your new kitchen and what kind of style you are going for.
With those factors in mind, you should be able to come up with a renovation plan that will give you the results you desire. And if you need help along the way, don't hesitate to contact us. We'd be happy to assist you in any way we can.