When it comes to remodeling your kitchen, bathroom, or basement, cabinetry is one of the most important factors. Cabinets provide storage and play a major role in the overall design of a space. In this blog post, we will discuss the different types of cabinetry, styles, and features available. We'll also cover the different construction types and door styles that you can choose from. With so many options available, it can be tough to decide what's best for your home. Let us help you make the right decision with our cabinetry 101 guide!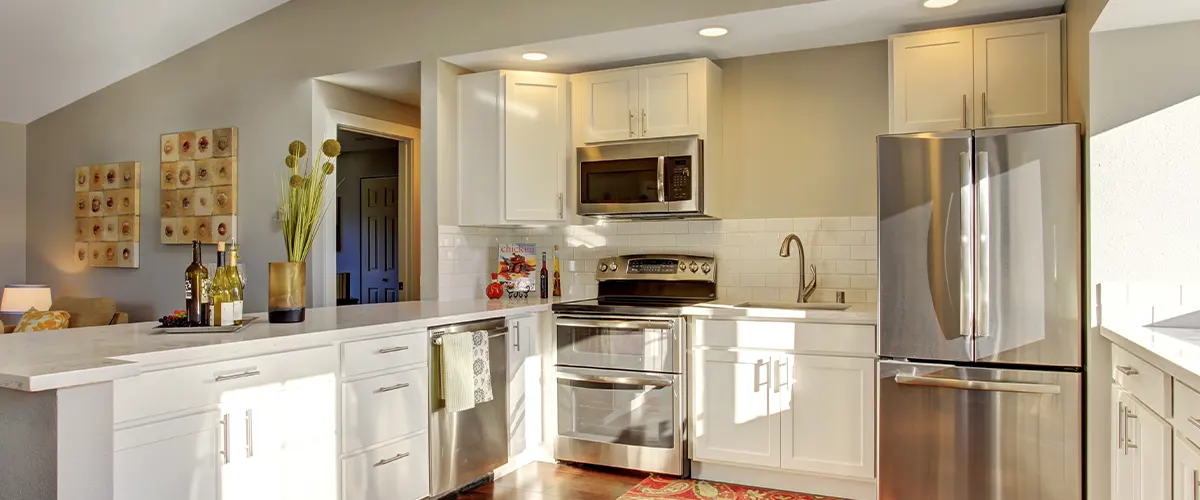 The Benefits Of Custom Cabinetry
Custom cabinetry is a great way to add storage, style, and function to your home. Whether you're looking for new kitchen cabinets, bathroom vanities, or built-ins for your home office, custom cabinets can make a big impact. From pantry cabinets and framed cabinets tp cabinet boxes with flat panel doors -there are plenty of styles that can benefit your home. Here are just a few of the advantages of going custom with your cabinetry.
One of the main benefits of custom cabinetry is that it can be designed to fit your unique storage needs. If you have a small kitchen with limited cabinet space, for example, a custom cabinet maker can create cabinets that maximize every inch of space. If you have an oddly shaped room or want to include features like pull-out shelves or spice racks, custom cabinets are the perfect solution.
You can opt for cabinet drawers with a decorative door style featuring unique colors or tall cabinets with raised panel cabinet doors. Whatever your preferences are you can discuss them with your contractor before starting the cabinet construction and installation process.
Another benefit of custom cabinetry is that it can increase the value of your home. Not only do custom cabinets add functionality and storage space, but they also add an element of luxury and sophistication. if you're planning on selling your home in the near future, investing in custom cabinets is a great way to boost your home's value. There are plenty of cabinet door styles and frames that enhance the look of your home and increase its value, you only need a small investment.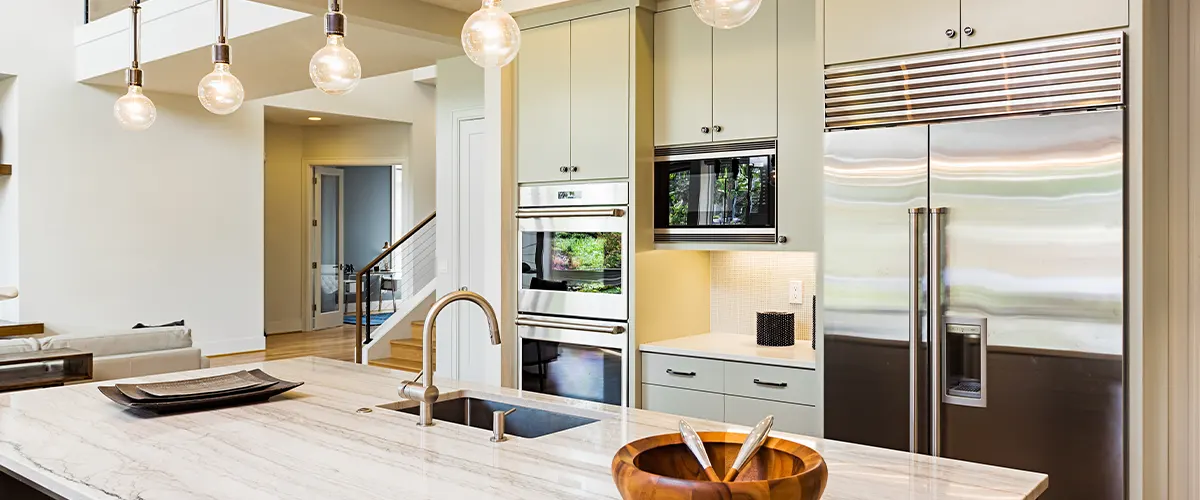 With custom cabinetry, you have total control over the design, materials, and finishes. This means you can create cabinets that perfectly match your personal style and the overall aesthetic of your home. If you have a specific vision for your space, working with a cabinetmaker to create custom cabinets is the best way to make sure that vision becomes a reality.
The Different Types Of Cabinets
When you're thinking about what kind of cabinets to put in your home, it's important to think about both function and form. There are many different types of cabinets that serve different purposes, so it's important to choose the right one for your needs. Here are four of the most popular types of cabinets for your home.
Wall cabinets are perhaps the most versatile type of cabinet, as they can be used in a kitchen, bathroom, or even a home office. They're perfect for storing food, dishes, or other items that you need to keep out of reach of children or pets. Wall cabinets come in a variety of sizes and styles, so you're sure to find one that fits your needs.
Base cabinets are the perfect place to store larger items that you don't use as often, such as pots and pans or seasonal clothing. They often have drawers or shelves that make it easy to organize your belongings. Like wall cabinets, base cabinets come in a variety of sizes and styles to suit your needs.
Corner cabinets are similar to base cabinets, but as the name suggests, they're designed to fit into a corner. This makes them ideal for small kitchens or bathrooms where space is at a premium. Corner cabinets typically have shelves instead of drawers, but you can find designs with both shelves and drawers if you need more storage space.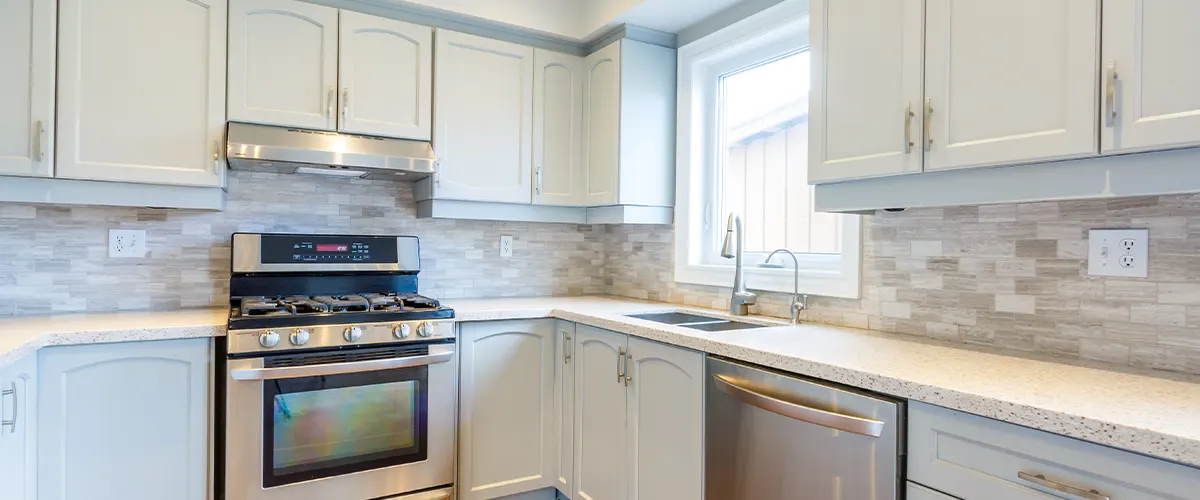 The Different Styles Of Cabinets
Your kitchen cabinets set the tone for the whole room. That's why it's important to select a style that fits both your personal taste and the overall aesthetic you're trying to achieve in your kitchen. Here are four of the most popular styles of cabinetry to consider for your next kitchen remodel.
Shaker-style cabinets are characterized by their simple, clean lines. The door fronts feature recessed panels and minimal hardware, giving them a sleek and uncluttered look. Maple is the most common wood used for Shaker cabinets, but they can also be made from cherry, walnut, or hickory. If you're looking for a timeless style that will never go out of fashion, Shaker cabinets are a great option.
Country-style cabinets are warm and inviting, with a touch of rustic charm. They're often made from natural wood, like pine or maple, and feature intricate details like carved moldings and glass panes. Country cabinets are also usually painted white or light colors, which helps to brighten up the space. If you want your kitchen to have a cozy, homey feel, country-style cabinets are a great choice.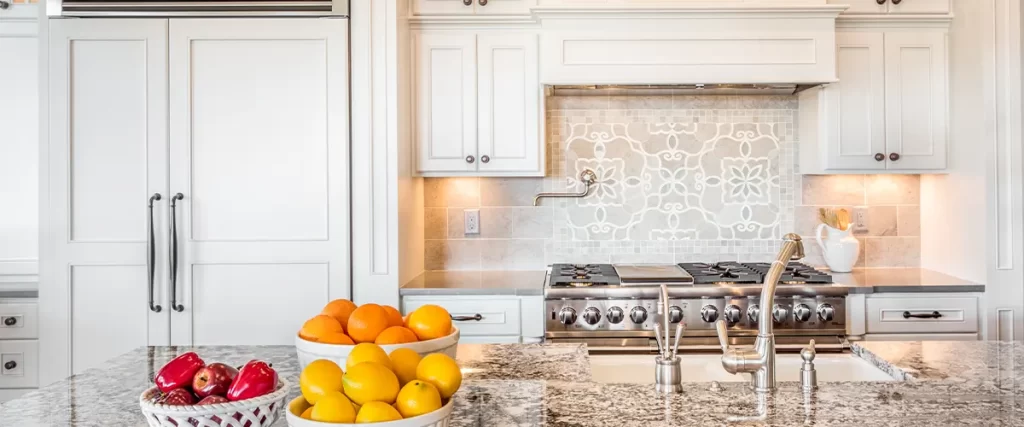 Contemporary Style Cabinets
Contemporary-style cabinets are all about clean lines and minimalism. They tend to be made from materials like stainless steel or glass and feature sleek hardware. Contemporary cabinets are often darker in color, which creates a bolder look. If you want your kitchen to have a modern vibe, contemporary-style cabinets are the way to go.
Arts and Crafts Style Cabinets
Arts and Crafts style cabinets are known for their simple, yet stylish design. They're typically made from woods like oak or cherry and feature stained glass panels and brass hardware. Arts and Crafts cabinets often have an earthy color palette, with deep blues, greens, and browns being common choices. If you want your kitchen to have a warm and welcoming feeling, Arts and Crafts style cabinets are a great option.
Mission-style cabinets are similar to shaker-style cabinets in that they have simple, clean lines. However, mission-style cabinets typically have more ornamentation than shaker-style cabinets. If you're looking for a cabinet style that is both classic and stylish, then mission-style cabinets may be the right choice for you.
Cabinetry is a big investment, but it's one that can add value and function to your home for years to come. If you're considering new cabinetry for your home, be sure to check out NKBA's website for the latest trends and read through our guide first to learn about the different types of cabinets available and what might be best for your needs.
We also have information on the most popular cabinet styles as well as tips on how to care for them so they stay look beautiful for years. And if you need help installing your new cabinets, don't hesitate to contact us – we would be happy to assist you!