When it comes to remodeling your kitchen, bathroom, or basement, cabinetry is one of the most important factors. Cabinets provide storage and play a major role in the overall design of a space. In this blog post, we will discuss the different types of cabinetry, styles, and features available. We'll also cover the different construction types and door styles that you can choose from. With so many options available, it can be tough to decide what's best for your home. Let us help you make the right decision with our cabinetry 101 guide!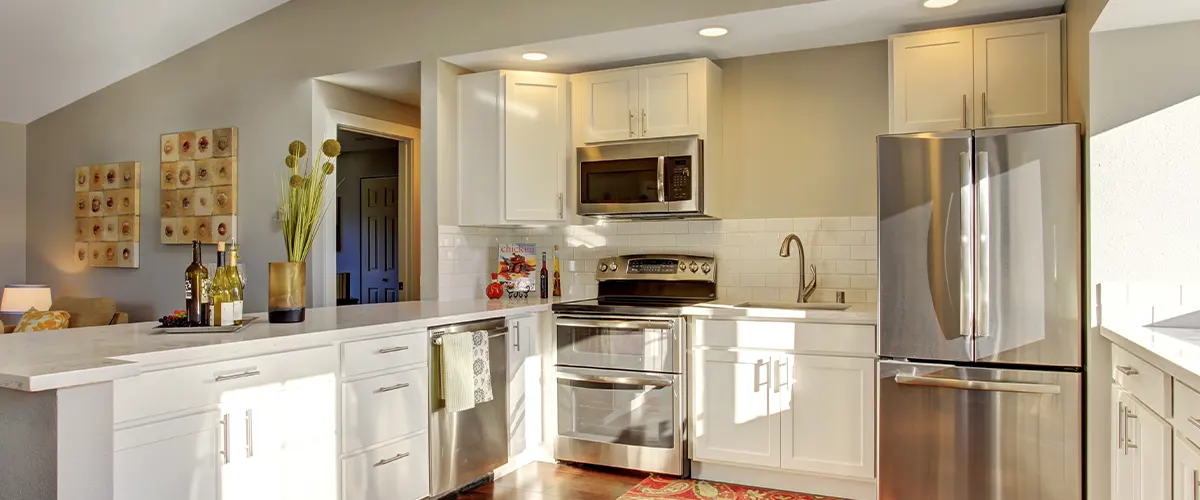 The Different Types Of Cabinets
There are many different types of cabinets that serve different purposes, so it's important to choose the right one for your needs. Here are ten of the most popular types of cabinets for your home.
These cabinets sit on the kitchen floor and provide the foundation for the kitchen's countertop. They are used to store larger items and often come with drawers or shelves.
These cabinets are mounted on the wall above the countertop and provide storage for dishes, glasses, and other smaller kitchen items.
Tall cabinets are floor-to-ceiling units that offer ample storage space for pantry items, brooms, and larger kitchen equipment.
Designed to make use of otherwise wasted corner space, corner cabinets come in various configurations like Lazy Susans, pull-out shelves, or swing-out organizers.
Instead of closed cabinets, open shelves provide easy access to frequently used items and can serve as both storage and display.
These cabinets have glass doors, allowing you to showcase decorative dishware or glasses while still protecting them.
Specialty cabinets include features like pull-out trash bins, spice racks, tray dividers, and built-in wine racks.
These cabinets consist primarily of drawers and are perfect for storing utensils, cutlery, and kitchen gadgets.
Also known as wall-mounted cabinets, these cabinets are affixed directly to the wall without a visible base, creating a modern and airy look.
A popular style characterized by a simple, clean design with a recessed panel and minimal ornamentation.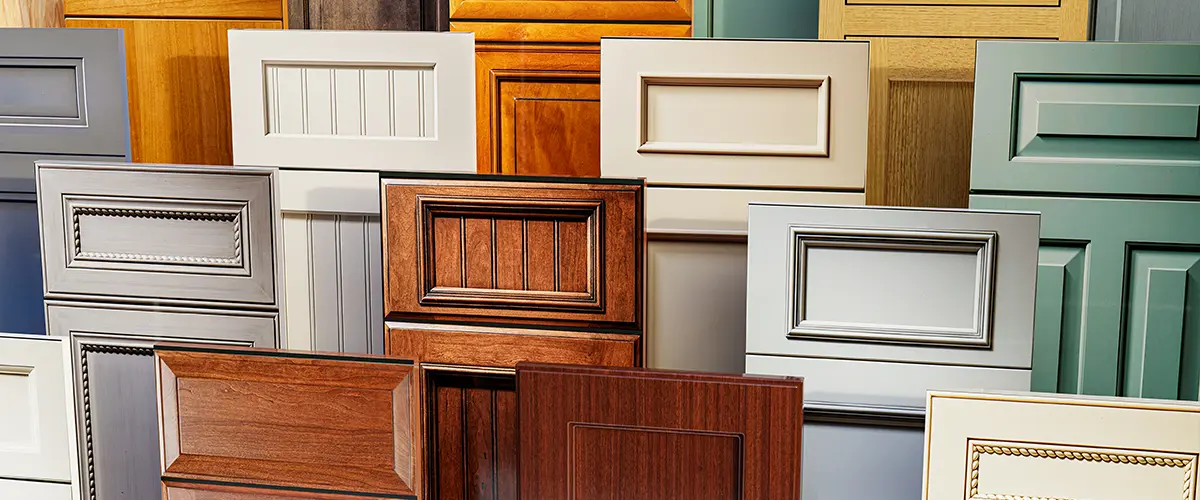 The Different Styles Of Cabinets Doors
Your kitchen cabinets set the tone for the whole room. That's why it's important to select a style that fits both your personal taste and the overall aesthetic you're trying to achieve in your kitchen. Here are four of the most popular styles of cabinetry to consider for your next kitchen remodel.
Shaker-style cabinets are characterized by their simple, clean lines. The door fronts feature recessed panels and minimal hardware, giving them a sleek and uncluttered look. Maple is the most common wood used for Shaker cabinets, but they can also be made from cherry, walnut, or hickory. If you're looking for a timeless style that will never go out of fashion, Shaker cabinets are a great option.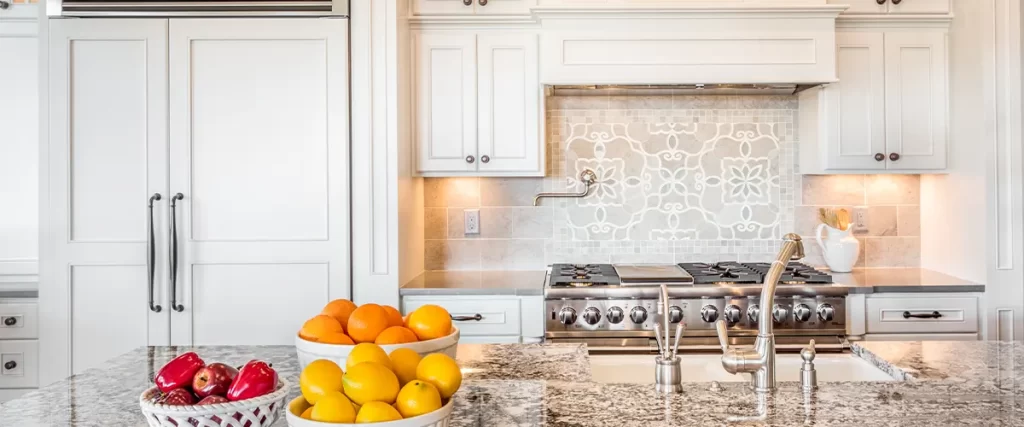 Country-style cabinets are warm and inviting, with a touch of rustic charm. They're often made from natural wood, like pine or maple, and feature intricate details like carved moldings and glass panes. Country cabinets are also usually painted white or light colors, which helps to brighten up the space. If you want your kitchen to have a cozy, homey feel, country-style cabinets are a great choice.
Contemporary Style Cabinets
Contemporary-style cabinets are all about clean lines and minimalism. They tend to be made from materials like stainless steel or glass and feature sleek hardware. Contemporary cabinets are often darker in color, which creates a bolder look. If you want your kitchen to have a modern vibe, contemporary-style cabinets are the way to go.
Slab cabinet doors have a flat, solid front without any raised or recessed panels. This minimalist design is sleek and modern, making it a great choice for contemporary and minimalist kitchens.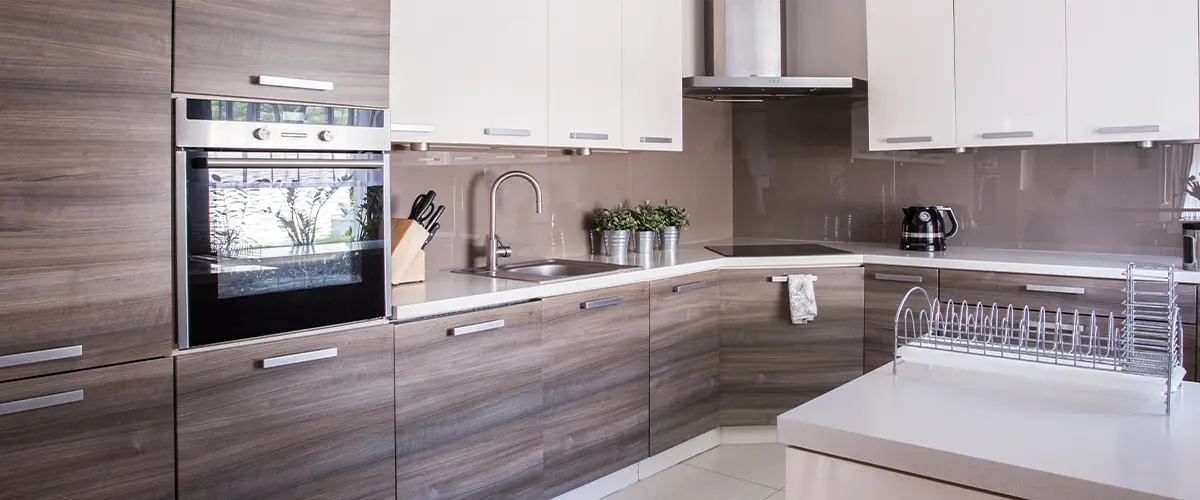 Beadboard cabinet doors have a center panel that is decorated with vertical grooves or lines, resembling the look of traditional beadboard paneling. This style adds texture and a touch of country or cottage charm to the kitchen.
Mullion cabinet doors feature glass panels framed by decorative wood strips (mullions). These doors are often used to display items inside the cabinets and add a touch of elegance to the kitchen.
Inset cabinet doors are set within the cabinet frame, creating a flush and seamless appearance. This style requires precise craftsmanship and attention to detail, resulting in a refined and high-end look.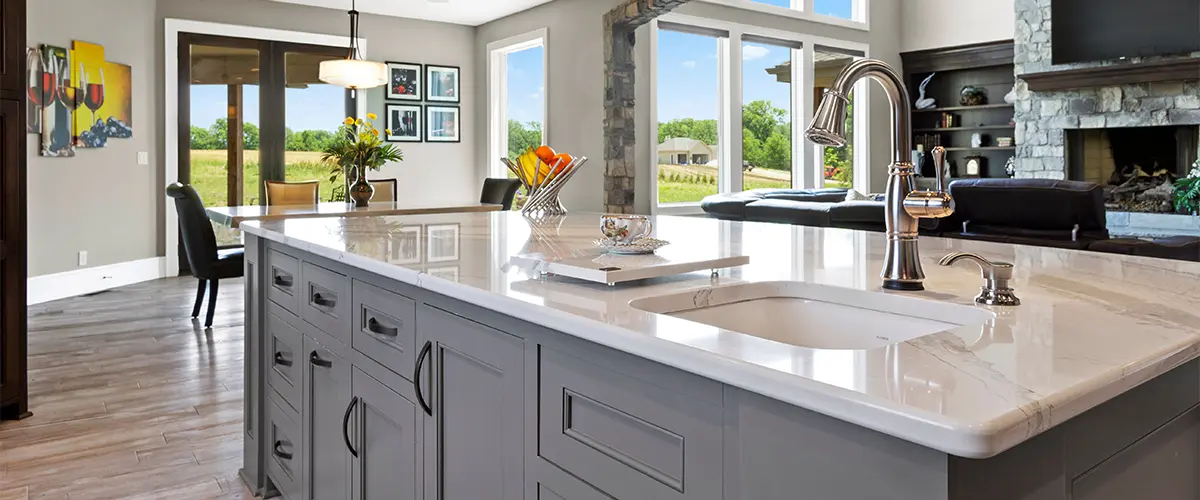 Types Of Cabinet Material
Hardwood Kitchen Cabinets
Cabinets crafted from natural wood exude a timeless and organic elegance that effortlessly infuses warmth and character into any kitchen space. 
The rich grains, textures, and hues of natural wood create a connection to nature, fostering a sense of tranquility and comfort. These cabinets are a testament to the beauty of craftsmanship, as skilled artisans bring out the innate beauty of each unique wood species through meticulous detailing and finishing. 
Whether it's the rustic charm of knotty pine, the refined allure of cherry, or the versatile appeal of oak, natural wood cabinets evoke a sense of authenticity that transcends trends.
As they age, these cabinets develop a graceful patina that tells the story of years spent in the heart of the home, making them a cherished focal point and a lasting investment in both style and substance.
Hardwood kitchen cabinets will take stain much better than paint. If you'll ever want to refinish these cabinets, you're in for a high ROI, but we recommend a professional to do it properly.
Cabinets constructed from Medium Density Fiberboard (MDF) offer a modern and versatile solution that blends functionality with sleek aesthetics. 
MDF is a engineered wood product created by compressing wood fibers with adhesive to form a dense, smooth panel. Its consistent texture allows for a flawless finish that can be customized to match a wide range of design preferences. MDF cabinets often showcase a smooth, uniform surface that provides a canvas for various paint colors and finishes, making it easy to achieve a polished and contemporary look. 
With its resistance to warping and cracking, MDF cabinets offer durability that withstands the rigors of daily kitchen use. Their cost-effective nature and ability to mimic the appearance of other materials make MDF cabinets a popular choice for modern kitchens seeking a seamless blend of style, affordability, and reliability.
MDF cabinets will take paint much better than stain. To refinish them, howwever, you'll need to be extra careful not to damage the material. You'll need to sand the surface and simply reapply a new coat of paint.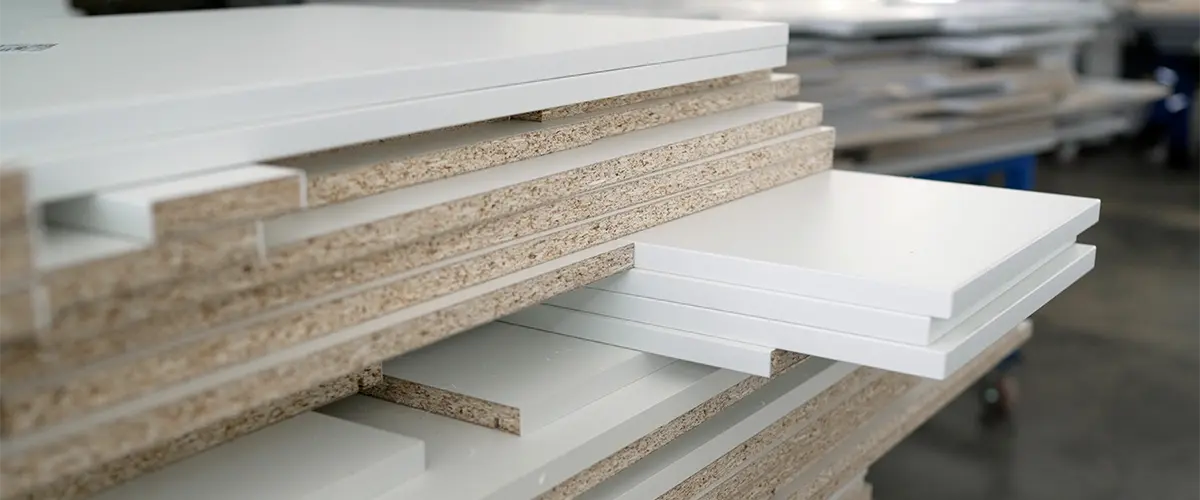 The Benefits Of Custom Cabinetry
Custom cabinetry is a great way to add storage, style, and function to your home. Whether you're looking for new kitchen cabinets, bathroom vanities, or built-ins for your home office, custom cabinets can make a big impact. From pantry cabinets and framed cabinets tp cabinet boxes with flat panel doors -there are plenty of styles that can benefit your home. Here are just a few of the advantages of going custom with your cabinetry.
One of the main benefits of custom cabinetry is that it can be designed to fit your unique storage needs. If you have a small kitchen with limited cabinet space, for example, a custom cabinet maker can create cabinets that maximize every inch of space. If you have an oddly shaped room or want to include features like pull-out shelves or spice racks, custom cabinets are the perfect solution.
You can opt for cabinet drawers with a decorative door style featuring unique colors or tall cabinets with raised panel cabinet doors. Whatever your preferences are you can discuss them with your contractor before starting the cabinet construction and installation process.
Another benefit of custom cabinetry is that it can increase the value of your home. Not only do custom cabinets add functionality and storage space, but they also add an element of luxury and sophistication. if you're planning on selling your home in the near future, investing in custom cabinets is a great way to boost your home's value. There are plenty of cabinet door styles and frames that enhance the look of your home and increase its value, you only need a small investment.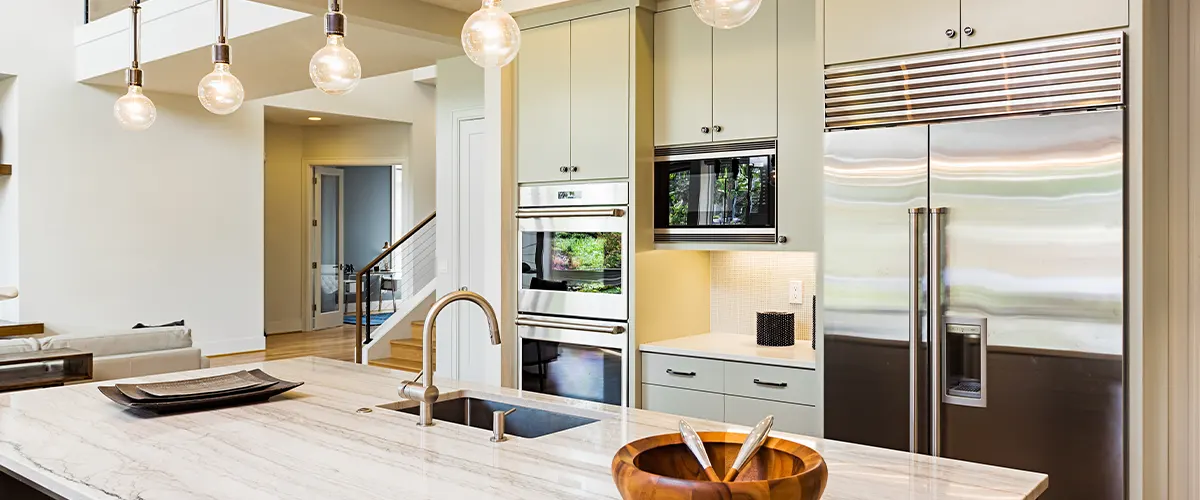 With custom cabinetry, you have total control over the design, materials, and finishes. This means you can create cabinets that perfectly match your personal style and the overall aesthetic of your home. If you have a specific vision for your space, working with a cabinetmaker to create custom cabinets is the best way to make sure that vision becomes a reality.
Cabinetry is a big investment, but it's one that can add value and function to your home for years to come. If you're considering new cabinetry for your home, be sure to check out NKBA's website for the latest trends and read through our guide first to learn about the different types of cabinets available and what might be best for your needs.
We also have information on the most popular cabinet styles as well as tips on how to care for them so they stay look beautiful for years. And if you need help installing your new cabinets, don't hesitate to contact us – we would be happy to assist you!